Although, thankfully, I've always had pretty good health, something that I constantly have to stay on top of is my fungal sensitivity. It's the reason why I am more vulnerable to getting yeast infections. It's why I once got tinea versicolor on one of my feet. It's even how I end up with mild cases of eczema behind the back of both of my ears when either my immune system is worn out or I've been eating more sugar than I should. And you know what all of these things actually have in common at the end of the day? Candida.
While there is a lot that I could say when it comes to explaining all of what candida is, the most basic explanation I can probably offer is it's a kind of yeast that's considered to be a fungus. All of us have it. It lives both outside and inside of the body. And, when it's not off the chain, it's perfectly harmless. However, when one's immune system is low or compromised (or we've got too much sugar in our system), this fungus/bacteria can grow out of control and cause all kinds of health issues.
That's what we're gonna talk about today. Eight telling signs that candida could very well be overtaking your body and what you should do if that is indeed the case.
1. Yeast Infection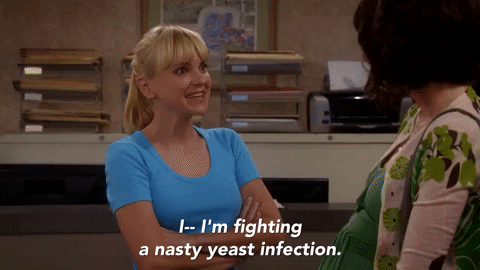 When it comes to the signs that you've got some sort of a candida overgrowth, a yeast infection is probably what tops the list. In fact, it's been reported that a whopping 3 out of 4 women will get at least one infection over the course of their lifetime. If you've never had one, first of all, lucky you. Yeast infections can be pure madness! Anyway, it's when a fungal infection takes over your genitals (and sometimes other places on your body; I've had one underneath my breasts before because yeast likes to grow in warm and damp areas) which leads to irritation, itching, burning and/or really thick discharge. Some yeast infections are mild in the sense that an over-the-counter medication can treat it. Other times, it's more complex (like if you're pregnant, you've got diabetes or you get more than four a year) and requires a prescription like Diflucan (also known as Fluconazole) to treat it.
Although yeast infections are relatively harmless, the itching can be so unbearable that you won't want to ignore it. So, if you do think that you've got one and you've never had a yeast infection before, make an appointment to see your doctor or even go to a local clinic to get it confirmed. The reason why this is an important step is because, if you self-diagnose and it's not a yeast infection, sometimes stuff like Monistat can make what you've really got a lot worse. On the other hand, if you have had a yeast infection before, you can usually treat it with an over-the-counter medication.
Just make sure that you also amp up on probiotics (so that "good bacteria" can take over the bad that has led to the infection). You might also want to eat more fresh garlic (it's a powerful antifungal food), soak in the tub with a cup of apple cider vinegar in it (it contains properties that kill yeast) and apply some organic coconut oil to the infected area; it actually fights C. albicans which is the specific kind of yeast that tends to be present in yeast infections. Oh, and since tea tree oil is a potent antifungal and anti-inflammatory essential oil, it can't hurt to add a drop or two of it to your coconut oil as well. If all goes well, you should start to feel noticeable results within 48 hours or so.
2. Sugar Cravings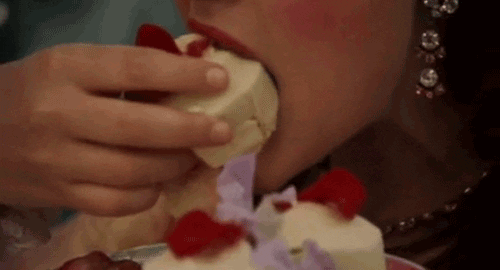 Last fall, I wrote an article for the platform entitled, "Ever Wonder If You've Got A Low-Key Sugar Addiction?". I've actually read many articles that say the top addiction in this country is indeed the white sweet stuff. Anyway, one of the reasons why it's a sign that you could have some candida overgrowth going on is because something that candida thrives off of is sugar (and starch). The more that you eat, the greater the yeast becomes. It's actually kind of a vicious cycle. So, if you're out here constantly drinking soda, eating bread and having a couple of servings of dessert, not only are you putting yourself on the path of becoming diabetic, you very well could have too much candida in your body.
One way to test this out is to go without sugary foods for a couple of weeks. Drink water. Consume more protein (it can help to curb the cravings). When you do desire something sweet, go for a fresh piece of fruit. Take a multivitamin (it can balance out some nutrient deficiencies that you might have). De-stress (we oftentimes run to sugar as a way to cope with our triggers). Get some rest.
Sugar detoxing isn't easy yet once your system recalibrates a bit, you may notice that it's easy to go without some of the foods that you once longed for. You'll also start to feel better because candida isn't overtaking your body.
3. Moodiness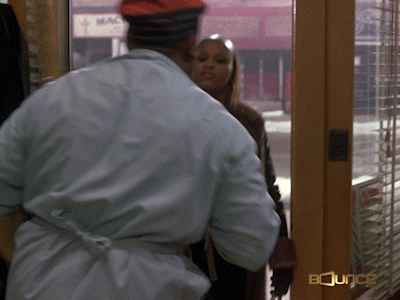 Here's the deal about this one. 80 percent of your immune system is in your gut and when there is an overgrowth of candida in that part of your body, it can slow down the production of serotonin in your system. When that happens, oftentimes the result is irritability, mood swings and even low-grade depression. So, if you've been in a foul mood, you can't fully pinpoint why and yet there are some French fries, ice cream or a glass of wine in your hand, even as you're reading this, you might want to do the same things I mentioned when it comes to sugar cravings. Because, while you could be moody due to some sort of circumstance, it might be that candida is wreaking havoc…without you even knowing it.
4. Joint Discomfort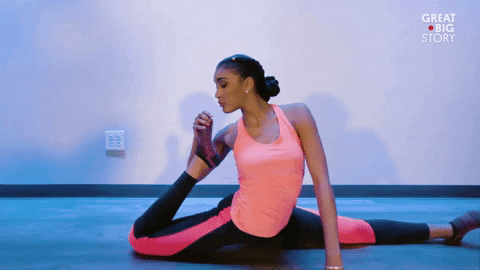 OK, so say that you've had a yeast infection for a while that you've ignored because the itching has been tolerable. While it is true that yeast infections, for the most part, are harmless, one thing that you do need to keep in mind is sometimes, when they are left untreated, the infection can hit your bloodstream. When this happens, it can actually result in hospitalization. Or, you could end up feeling some level of joint discomfort. As a matter of fact, there is actually something that exists called candida arthritis that can result in pain and stiffness in your joints; it can even lead to bone infections.
While this is actually more common than people might think, once yeast has hit your bloodstream, it can be really difficult to get rid of. So, if your joints have been bothering you lately and you can't attribute it to anything specific, please see your doctor. Out of all of the things on this list, joint discomfort that's related to candida overgrowth isn't something that should be self-diagnosed or DIY treated. Not even a lil' bit.
5. Sinus Infections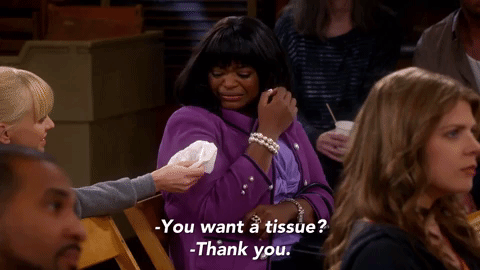 Allergy season is definitely upon us. Well, when it comes to sinus infections, did you know that while many of them are due to some form of bacteria, there are some that are actually fungal infections that are triggered by the overgrowth of candida? And here's the real clincher—if you do have a candida-related sinus infection, the antibiotics that are given to treat a bacterial one won't even work; it could even make the infection worse.
So, what's a sign that you have a sinus infection that could be brought on by candida? If it happens to last for four weeks or more. Whew. I'm not sure how anyone is able to endure that but if that's you, you need to see your doctor. You might want to consider a homeopath as well so that you can get on a regimen that holistically cleanses you of candida, so that you're not constantly treating the symptoms without getting to a core cure.
6. Oral Thrush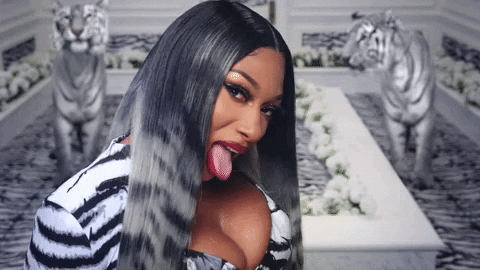 Oral thrush is kind of like having a yeast infection in your mouth (because again, you can get a yeast infection in other parts of your body; for the record, men can get yeast infections too). The main symptom of oral thrush is your tongue will typically have a white coat and/or white bumps on the tongue, inner cheeks, tonsils and/or throat. While this kind of infection is most common in babies and seniors, it can still happen to anyone, so make sure to periodically check your mouth to see if anything looks (or feels) abnormal. (By the way, a healthy tongue is pale pink and has no sores or discomfort.)
If it looks like you could have a bout of oral thrush, it's important that you see your doctor, just to be sure. If they agree, they will usually prescribe some sort of antifungal medication. If you're someone who would prefer to see if you can treat oral thrush at home, first, get some fresh toothbrushes to brush your teeth (and throw them away once the infection is gone). Do sea saltwater rinses twice a day (yeast doesn't fare well with salt). Eat some sugar-free probiotic yogurt; the coolness of the yogurt will soothe your mouth and the good bacteria will help to health the infection. If there are no cuts or sores in your mouth, drink some fresh lemon juice. Lemons contain antiseptic and antifungal properties that kill this kind of fungus. Also, create an oral mix out of clove oil. Clove oil is one of the most potent antiseptics around when it comes to treating oral thrush and anything that ultimately leads to oral decay.
7. Skin/Nail Fungus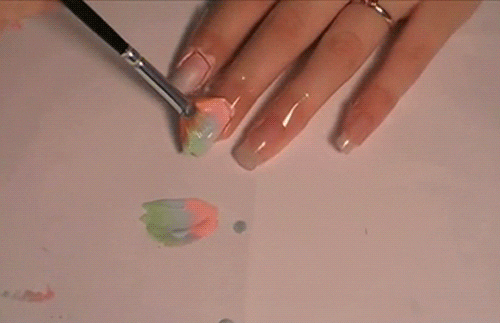 Remember how I said that I got a yeast infection underneath my breasts before? I am currently sitting at a 36H. Yep, these girls ain't playin'. And while I do lift them up to clean up under there, I don't always lift them all the way up to look around. Well, a couple of years back, the skin started to feel so raw underneath my left one that I did and chile—there was a purple damp semi-circle and it was indeed a yeast infection. Between the sweating from the summer weather and my breasts being held hostage in my big ass bras, candida had indeed taken over. That's why it's important to keep in mind that you can get a fungal infection in any spot that might be warm or moist (even your armpits, if you're not careful). The main reason this is able to happen so easily is because again, candida lives both outside and inside of the body. This is why it's so important to keep your skin clean and dry, so that you can avoid things like ringworm, athlete's foot or nail fungal infections.
There are drug store remedies for skin and nail fungal infections. You might want to also apply the coconut and tea tree oil combo that I mentioned earlier to where your skin is irritated. Or, if it's your nails that are giving you grief, some folks would do commercials for the effectiveness of soaking nails in Listerine (thanks to the high amount of menthol, thymol and eucalyptus that's in it). If an at-home treatment doesn't clear up in about a week, see your doctor. Sometimes, by the time the infection has set in, it needs medication that you can't get without a prescription.
8. Fatigue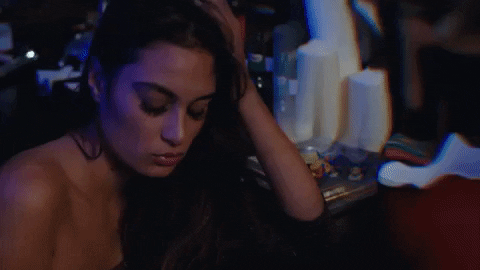 One way that I know when candida is trying to overtake my system is when I feel constantly drained, no matter what I do. While some medical professionals do not believe that the two things are directly linked, what most can agree on is when there is too much of this fungus in the body, it can weaken one's immunity (which would make you tired) and it can result in some nutritional deficiencies such as B vitamins and magnesium (which can also make you tired).
As we close this article out, I'm pretty sure you can guess what you need to do to deal with candida overgrowth that is causing you to feel like you're gonna pass out all day long. Build up your immune system (check out "Ready To Try 10 Quick & Easy Immune-Boosting Hacks?"). Consider taking a B-complex and magnesium supplement (or eat B foods like poultry, eggs and dark leafy greens along with foods high in magnesium such as dark chocolate, avocados and nuts). Stay away from foods that feed candida such as sugar, fermented foods, dairy, alcohol and caffeine. Eat foods that actually starve candida such as coconut oil, ginger and salmon. And put your body on a sleep schedule so that you can see if the "candida diet" is actually working.
I wouldn't be surprised in the least if you read all of this and was like, "Damn. I just might have a candida infection." That's the bad news. The good news is now you know the steps to take to do something about it. Please make sure that you do.
Join our xoTribe, an exclusive community dedicated to YOU and your stories and all things xoNecole. Be a part of a growing community of women from all over the world who come together to uplift, inspire, and inform each other on all things related to the glow up.
Featured image by Shutterstock
Keep reading...
Show less
One day, while surfing around these here internets, I happened upon an article that touched on how our personality reflects our palate (and vice versa). Because I had never really thought about it before, I did some further investigating and—what-do-ya-know? Based on certain kinds of foods that I personally like to eat, the findings about my personality were pretty on point. So, I decided to share what I discovered with y'all to see if you can also relate.
Below are six different kinds of foods. I'm gonna share what each one reflects when it comes to various character traits. Feel free to share your thoughts in the common section. This might be the day when you realize that the ice cream or jalapeño dip that you always crave could go much deeper than the surface, sis.
What Does It Mean If You Like Sweet Foods?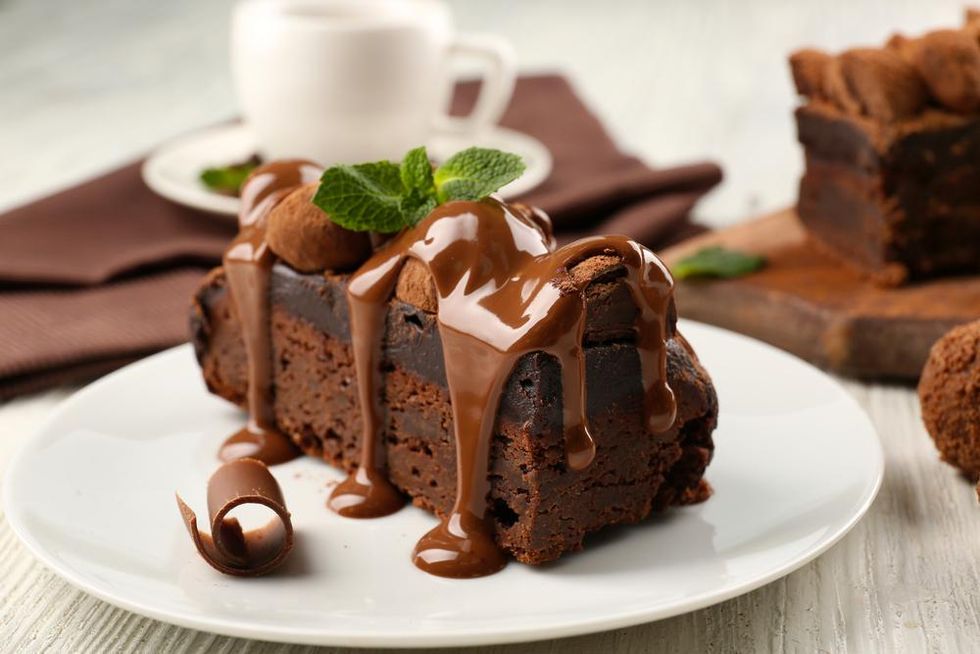 This one made me smile, simply because the preference is quite literal. If you're someone who has a sweet tooth, while it could mean that you've got a sugar addiction (I'm just sayin'), what it could also mean is you're literally sweet as pie.
What researchers have discovered is individuals who prefer dessert before dinner and/or are always down for a piece of candy or a sugary drink, they are oftentimes considered to be very compassionate, friendly and willing to help others. They also tend to be more agreeable than the average individual which can be a good or bad thing since they seem to be much more vulnerable too.
What Does It Mean If You Like Salty Foods?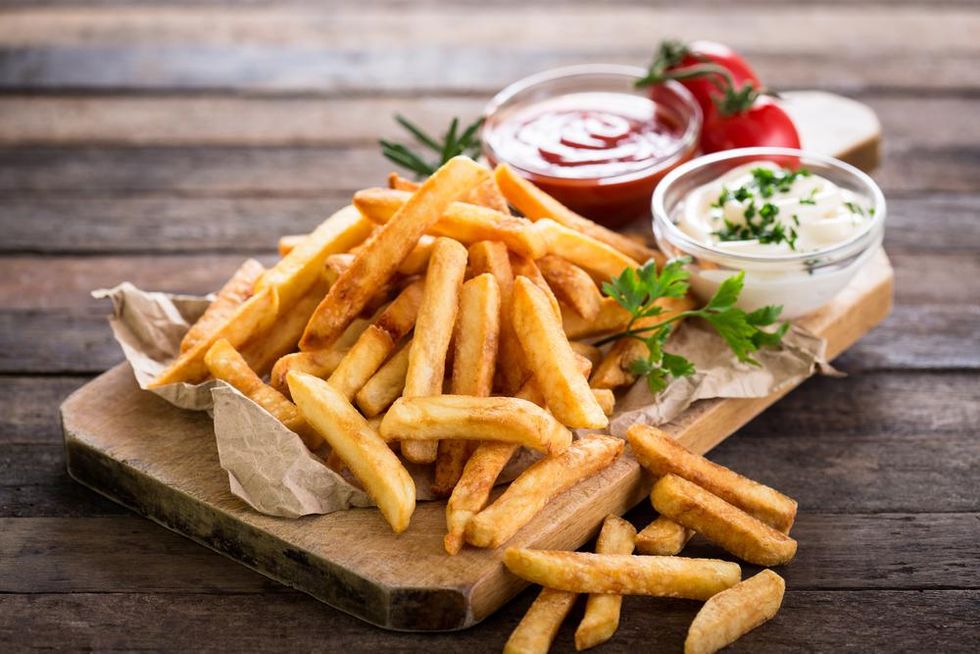 What if you're someone who can't seem to get enough of potato chips, French fries or instant noodles? Believe it or not, you could actually be someone who is pretty self-motivated—and overworked. What research has revealed is a lot of folks who have a preference for salty foods, they are typically known as supertasters—those are folks with larger than average taste buds (one in four fall into this category). As a direct result, they also tend to show a pretty noticeable sensitivity to sour or spicy foods.
What Does It Mean If You Like Bitter/Sour Foods?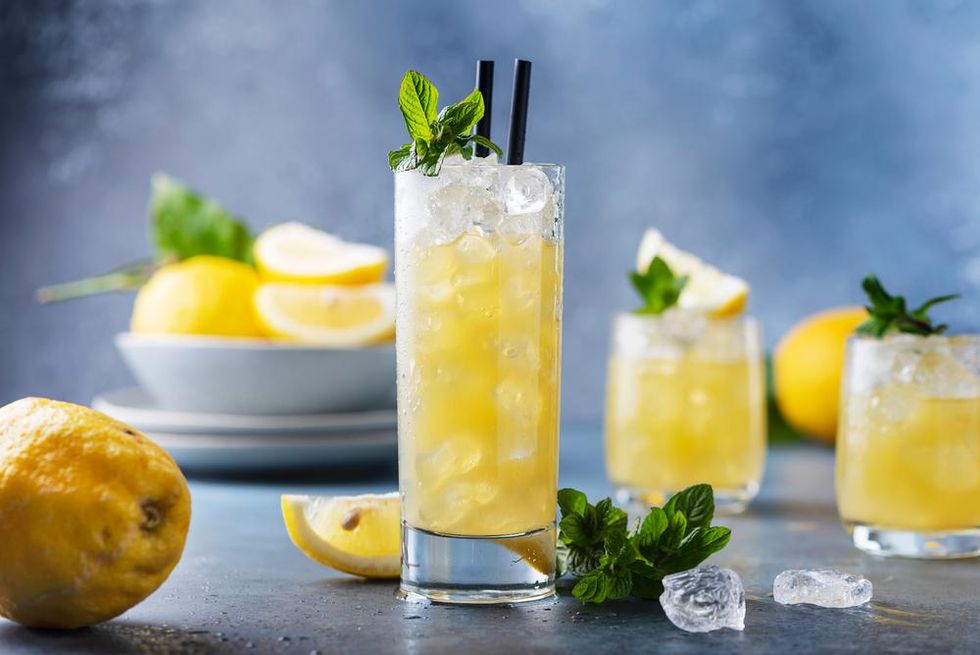 So, what if you like things like freshly made lemonade, tart cherries or a slice of grapefruit for breakfast? This one actually made me chuckle a bit. You ready? According to a study that was published back in 2015 in the journal Appetite: Eating and Drinking, it could mean that you're a low-key psychopath (a mental disorder that sometimes leans towards violent social behavior). How? Well, the research apparently states that folks who prefer the bitter side of foods oftentimes show traits of narcissism and sadism. They're also more likely to be antisocial, although quite creative. Hey, don't shoot the messenger.
What Does It Mean If You Like Spicy Foods?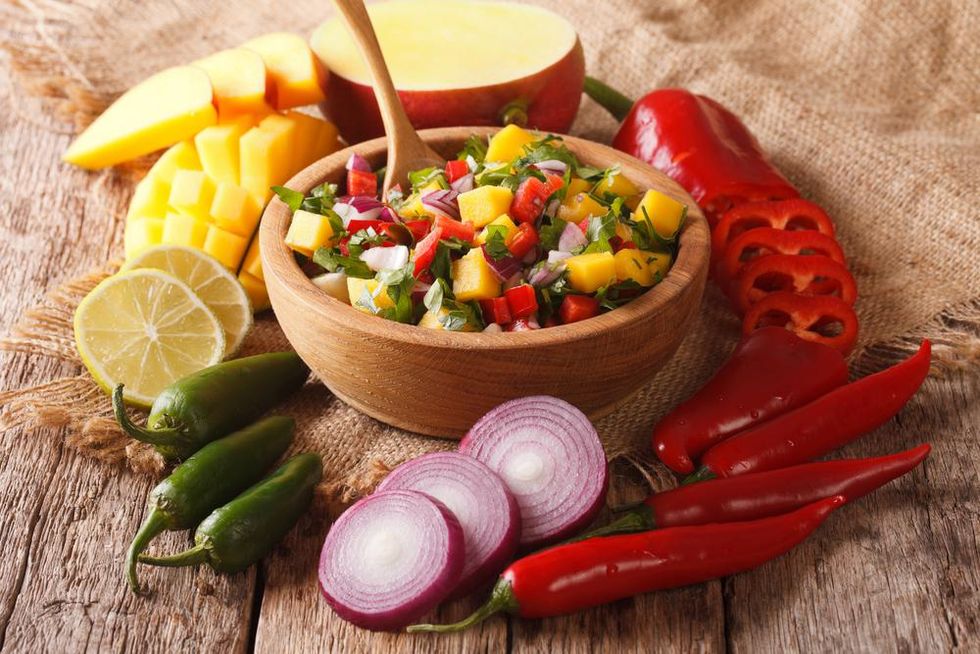 Peppers. Garlic. Cayenne powder. Hot sauce. If the thought of any of this just made your mouth water, you probably are a big-time risk-taker. For example, one study said that folks who like to speed while being out on the open roads tend to go for spicy stuff. Also, if you prefer these foods to be as exotic as possible, that could mean that you're someone who likes to try new things and, believe it or not, tends to be more easygoing than most. All of this is according to a study that was presented in 2013 to the Institute of Food Technologists.
What Does It Mean If You Like Raw Foods?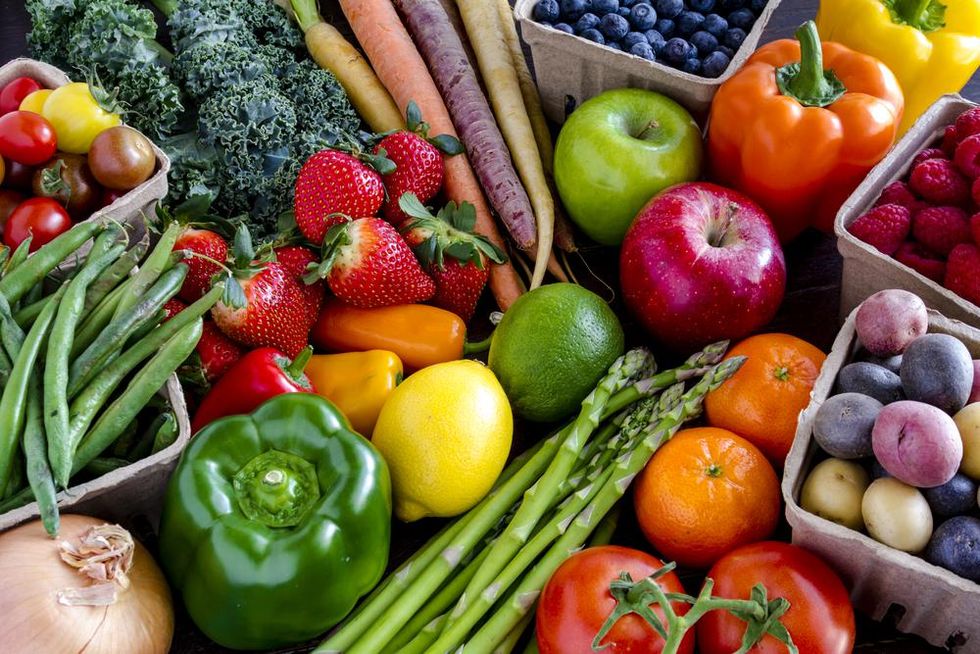 Is anyone actually surprised by the fact that people who like to eat raw fruits and veggies more than anything else play out to be far more conscientiousness than anyone else? To be conscientiousness is to be someone who is led by their principles; they are always consumed with doing the right thing. While that might make you a bit of a "joy kill" with your friends, those people do tend to come to you for advice and insight since you're usually more empathetic. Plus, you tend to live longer than most, so that's definitely a benefit. Matter of fact, those who hate raw foods are oftentimes more impulsive and way more self-absorbed. Interesting.
What Does It Mean If You've Got a Finicky Palate?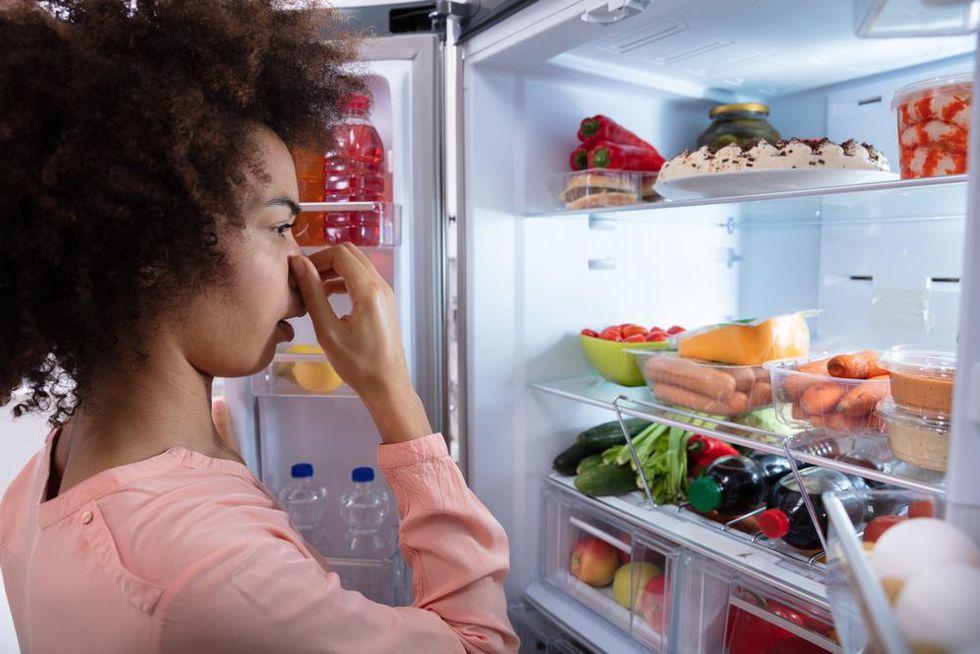 One more. Remember the supertaster thing that I mentioned earlier? Another trait that they have is they experience taste more intensely than everyone else (which I get since they've got more taste buds than the average person does).
As a direct result, some are super sensitive when it comes to what they will or won't eat. And what does that have to do with their personality trait? Well, some researchers say that it also makes them mad emotional. Since you've got such an extreme reaction to foods, you tend to have semi-extreme reactions when it comes to what you like/dislike even when it's not on your plate.
If you're a picky eater, this is definitely something to think about.
Welp. That's about it. Again, I thought it was cool info and I can't wait to hear your thoughts. Sometimes a meal is just a meal. Other times, it's more of a mirror than we ever thought. Choose wisely. #wink
Join our xoTribe, an exclusive community dedicated to YOU and your stories and all things xoNecole. Be a part of a growing community of women from all over the world who come together to uplift, inspire, and inform each other on all things related to the glow up.
Featured image by Shutterstock
Keep reading...
Show less
OK, so let's start here. Did you know that approximately 75 percent of Americans suffer from dehydration? And, while you might think that this article is running during the summertime because that is when we tend to be outside and perspiring the most, the reality is this could actually be published any time of the year. Why? Because there is no time on the calendar when our bodies don't need a good amount of fluids running through it—you know, being that we're made up of around 65 percent water ourselves.
But the reason why we decided to post this in the heat of July is because, when your body has the right amount of fluids running through it, not only can that help to keep you nice and cool, it can also keep your muscle and joints working at their optimal levels (you know, like while you're swimming or taking long walks along the beach 'n stuff). Plus, spending a lot of time out in the sun can definitely put you on the road to being dehydrated—quick, fast and in a hurry. If you're wondering if you already are dehydrated, but you're not sure what signs to look for to confirm it, here are 10 that tend to get overlooked, far more than they ever should.
1. Thirst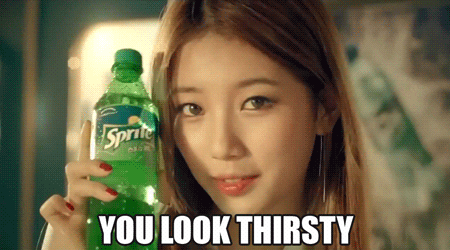 If you've ever heard the saying, "If you're thirsty, you're already dehydrated", there is actually a significant amount of truth to that. When there is a lack of fluid in our system (or too much sodium in our body), the amount of water volume that we need in order for our body to work correctly drops which makes us want to drink more. You can stay on top of this by drinking 2-3 cups of water per hour (that you're awake, of course). If you do that, you should avoid feeling thirsty or parched. And, when it comes to your body "flowing" smoothly, that's a good thing.
2. Fatigue
Word on the street is, when you're at the point of dehydration, you've already lost somewhere between 2-3 percent of your own body fluid. If that happens, it makes total sense that you would start to feel tired, drained, lethargic—fatigued. When there isn't enough fluid in your system, your blood volume drops and that keeps your brain from getting all of the blood (and oxygen) that it needs. Plus, dehydration makes your heart pump faster than it needs to as well. So yeah, if you want an energy pick-me-up, drinking more fluids is a surefire way to go.
3. A "Pop Off" Spirit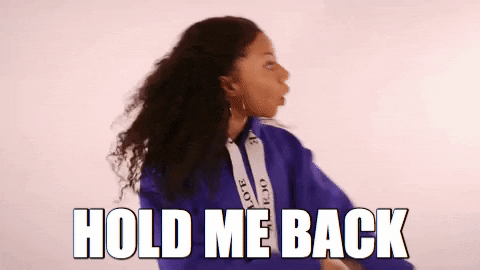 If you feel like you're about to snap on somebody, drink something first. A couple of glasses of water, if you can. While it might sound crazy on the surface, another bona fide indication of dehydration is you're in a bad mood. How do the two dots connect?
When your fluid levels are low, the neurons in your brain are able to easily detect that. As a result, they will signal other parts of your brain of what's up, including the area that regulates your moods. Hmph. Considering 75 percent of Americans are chronically dehydrated, it makes you wonder how many are irritable, short-tempered and just plain mean, simply because they don't have as much fluid in their body as they should, huh?
4. Blurred Vision
Have you ever had moments when, while scrolling through your Instagram or trying to watch television, your eyes suddenly became blurry? Before you freak out, drink more. Our eyes need fluids in order to remain moist and comfortable. This means that when we are dehydrated and our body fluid levels drop, that can result in dry and irritated eyes. This is just one more reason why drinking more water is such a good idea.
5. Sugar Cravings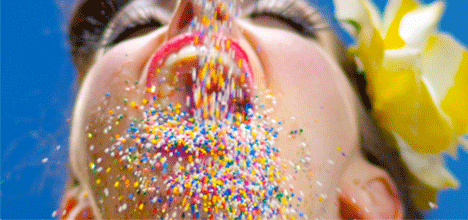 If you want to get a grasp of just how serious sugar addiction in this country is, check out Healthline's "America's Deadly Sugar Addiction Has Reached Epidemic Levels". But if you're typically not someone who is big on sugar and yet, you find yourself having moments when you can't seem to get enough of it, this could be another sign that you're dehydrated. Something that our organs need is a healthy amount of glucose. Well, when we don't have enough liquid in our body, that can make it difficult for organs like our liver to release glucose and provide our bodies with an energy boost. As a result, we might think that we need a sugar rush when really, all we need is to drink more. How crazy is that?
6. Unexplainable Breakouts
Whenever I get pimples that have nothing to do with my period, it's usually a heads-up for me that I need to drink more water. Something else that drinking more does is flush toxins out of our system and help to keep sebum from clogging up our pores. A lot of us are out here thinking that if we put everything under the sun on top of our zits that they'll go away. But the reality is if we drank more good ole' H20, we probably wouldn't have so many pimples to deal with in the first place.
7. Bad Breath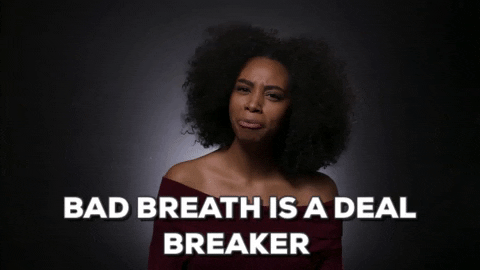 There is someone I went to high school with who had the worst breath ever. Well, she and a guy I went to college with actually ran neck and neck with this particular "award". In hindsight, something that I realize they had in common is I rarely, if ever, saw them drinking water. It was juice, soda—anything but. Here's the thing about that—when we don't get enough fluid into our system, that keeps us from producing the amount of saliva that we need in order to flush out oral bacteria.
When the bacteria lingers, not only does that create a breeding ground for tooth decay, but it can make our breath smell pretty damn tart as well. Just one more reason to drink more; more specifically, drink more water. For your sake and sake of those around you.
8. Constipation
Quiet as it's kept, one of the leading causes of constipation is dehydration. We eat our food, it goes into our colon and, if we don't have enough fluids in our body, our colon takes in the water from the food waste, making it harder for the waste to pass through us. Constipation can ultimately lead to everything from hemorrhoids (from straining to have a bowel movement) and stomach aches to a lack of appetite and bad breakouts. All of it sucks. Avoid this by getting at least 6-8 glasses of water in on a daily basis.
9. Muscle Cramps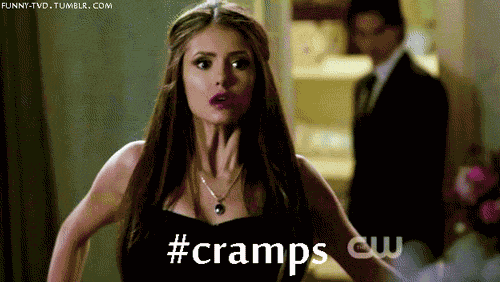 You ever get random charley horses in your leg? Aren't they the absolute worst, especially if they happen in the middle of the night? That used to happen to me, until I got more water into my system. What I discovered is, whenever I'm dehydrated, the lack of water (and sodium) that my muscles need can result in them tightening up in a way that oftentimes feels just like cramps. This is really important to keep in mind, especially if you workout (and sweat) a lot or you plan on spending a lot of time outdoors where you'll lose a fair amount of body fluid.
10. Dry Skin
As we age, something that we definitely need to do is get more fluids into our system. When we don't, our skin starts to lose elasticity that can lead to sagginess and wrinkles. Not to mention the fact that if our skin's pores don't get enough fluid, the natural sebum that we produce can decrease, resulting in our skin becoming mad parched and looking super dry. So, if you want your skin to be soft, supple and moist, you already know what I'm gonna say, right? Water will help to prevent your skin from looking and feeling parched which can keep you looking younger than ever for a longer than expected. Drink up, sis.
Want more stories like this? Sign up for our newsletter here to receive our latest articles and news straight to your inbox.
Featured image by Shutterstock

Keep reading...
Show less