OK ladies, let's getttttt in formation, y'all! Our "Black Parade" Queen has spoken! And she has spoken in such a monumental, celebratory way.
As we all know, March has been designated as Women's History Month. And all month long, businesses, social media, blogs, and all the in between, have highlighted women's contribution to society in beautiful ways.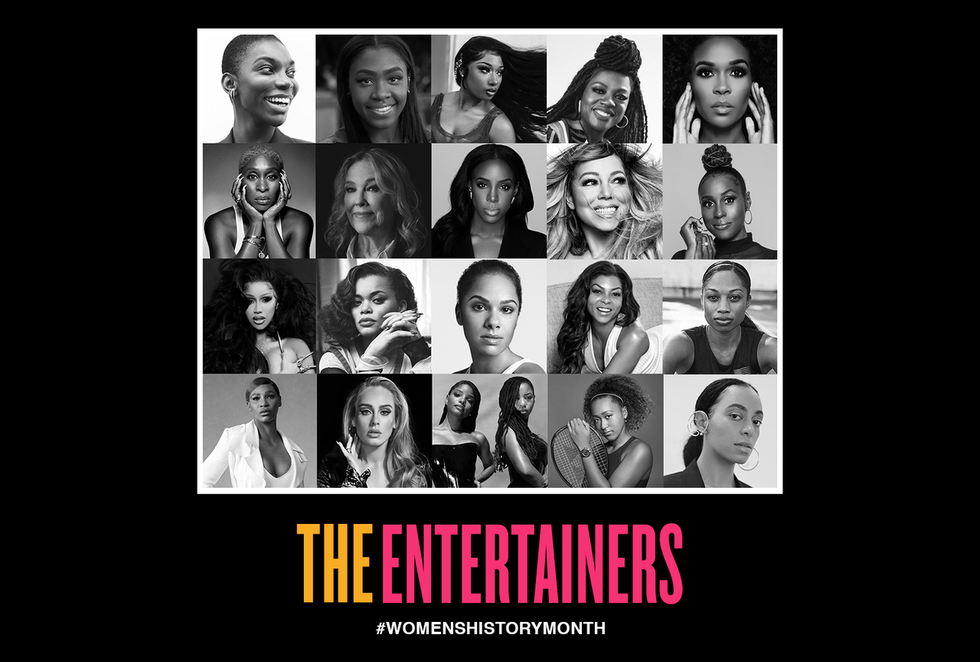 Beyonce.com
For example, Hershey rolled out the hashtag #CelebrateSHE and changed their name is HerSHEy to raise awareness. Secret Deodorant released a docuseries titled, Secret Superhero Moms, and pledged $1 million to support more than 100,000 women and their families with childcare, workforce development and barrier reduction. And although we celebrate women every day, we've also highlighted ground-breaking women who have risen to the occasion of excellence.
But now that the month is winding down, the final infinity stone has been collected, signifying the completion of the celebration as one of the most powerfully decorated women in history decided to highlight a few women of her own.
And that woman issss—let's say it all together now—Beyonce.
Giphy
Up first, Thanos, herself, took to her website to recognize a handful of entertainers, rule-breakers and truth-sayers, across various industries. Of the entertainers, she says:
"Their passion and brilliance shone on courts, Zoom stages, streaming services, television, books, dance and song. They gave us joy and provided escapism in the midst of an overwhelming year. For Women's History Month, we honor the women entertainers (and sports greats) who rose to the occasion in delivering stand out feats that made us all shine."
These women include: Adele, Andra Day, Allyson Felix, Cardi B, Catherine O'Hara, Chloe x Halle, Cynthia Erivo, Hallie Mossett, Issa Rae, Kelly Rowland, Megan Thee Stallion, Michelle Williams, Mariah Carey, Michaela Coel, Misty Copeland, Naomi Osaka, Serena Williams, Solange Knowles, Taraji P. Henson, and Viola Davis.
Next, were women who are "creating their own way to tell their stories, finding other avenues to get to the destinations, and breaking every rule in the process." 
On this list was: Janet Mock, Laverne Cox, Jane Fonda, Bozoma Saint John, Thasunda Brown Duckett, Meghan Markle, Amina J. Mohammed, Maxine Waters, Rosalind "Roz" Brewer, Stacey Abrams, Alexandria Ocasio-Cortez, and Elsa Majimbo
And in her last group of women, Bey spotlighted several truth-sayers, wishing that "grace continue to lie at their feet," and that "every girl walk in their footsteps."
These women were none other than: Amanda Gorman, Tamron Hall, Tamika Mallory, Brittany Packnett Cunningham, Michelle Obama, Cleo Wade, Oprah Winfrey, Tarana Burke, Lena Waithe, Gayle King, Luvvie Ajayi Jones and Angela Rye.
Queens.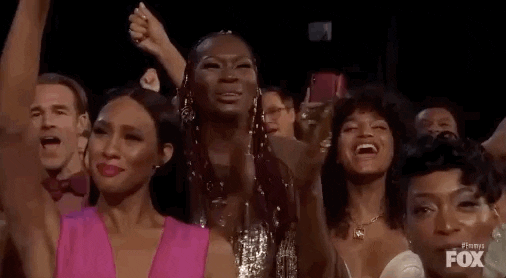 Giphy
OK, can I just say, I am here for this? Likeeeeee, front-of-the-class-mark-me-present-attending-every-event-I-need-to-attend, here. Not only is Beyonce highlighting women on her platform who have put it all on the line, she comprehensively did so in a way where she took a step back from her power, and relinquished it to others.

Taraji has been openly vulnerable for the benefit of the culture for all of 2020, in a lane where so many of us are unfamiliar or struggling (mental health). Luvvie has pioneered a lane of highly clever, highly intelligible women who aren't afraid of speaking with impact. Serena is the greatest athlete of all time and for some reason, has to continue to have to explain *why* when the trophies. speak. for. themselves. And Stacey Abrams. Well, she has single-handedly redefined what it means to outsmart, and play, the very game put in place by everyone that ultimately tried to stop you.
These. Are. A. Flex.
So, thank you to these Black women. We are lit. Society doesn't want you to remember that. But...we do.
Are you a member of our insiders squad? Join us in the xoTribe Members Community today!

Featured image by Beyonce.com
Keep reading...
Show less
Gabriella Karefa-Johnson has had a very interesting few months for her career. In December, she became the first Black woman to style a Vogue cover for model Paloma Elsesser. The very first black woman. In 2020 and 2021. But I digress.
Additionally, barely a month later, her next assignment just so happened to be the Vice President of the United States, Kamala Harris, for her first Vogue cover. And then one month after that, she styled Gigi Hadid's first solo Vogue cover. Oh, and she also styled the March Vanity Fair cover (featuring Billie Eilish). In the middle of it all, she managed to be tapped to style and star in Converse's spring 2021 look book.
So basically, sis is bookedT and busy, and her resume can go toe-to-toe with any of your faves. She's somehow flown under the radar as a boss of the fashion game, but in one of her most recent projects, her name is ringing bells.
In the cutest campaign you'll see today, Karefa-Johnson takes on the GOAT and GOAT Jr. for Stuart Weitzman's Spring 2021 Collection. The tennis star, who has worked with Karefa-Johnson for Stuart Weitzman before, poses alongside her daughter Alexis "Olympia" Ohanian Jr., age 3, who is shown wearing some of the brand's new styles that have us feenin' off the baby fever. It is the first fashion campaign that the mother-daughter duo has been featured in together.
Of the campaign, Williams says:
"It's a special campaign. I just felt like it was an opportunity because Olympia and I have been spending so much time together. Olympia is trying on my shoes all the time, it's so fun!"
But whether Serena Williams, or Zendaya, or the Vice President of the United States, GKJ (as she refers to herself), says through the whirlwind of her career, and the chaos of all her high-profiled projects, has been something she was ready for. On working with Vogue as the first black stylist, she tells The Cut:
"It really felt like a testament to how hard I've worked to get to where I am. It was an incredible honor, but it wasn't the greatest shock in the world. I'd worked for it, and I deserved it. I hesitate saying that, because I think it can sound hubristic, but it should be interpreted as somebody who set goals and worked really hard and who wasn't sure that they would come true. But when they did, it felt like it was the right time and the right opportunity. And I think that's why that cover was as successful as it was, because I was ready for it."
Her Instagram is filled with colorful, exuberant images of high-fashion nods to the industry, and comedic captions that show off her personality. Erykah Badu, Melina Matsoukas, and Lindsay Peoples Wagner (former Editor-in-Chief of Teen Vogue, also a black woman), are all flaunted throughout, as she's basically screaming, 'I'm not new to any of this shit' as loud as possible.
Her start in the industry began when she realized her dream of "being a Spice Girl wasn't going to work out."
"I realized that maybe I don't have a good singing voice and maybe I don't actually care about music, I just liked the glam of it."
Instead, she learned by watching her grandmother and her aunt (a former model), and religiously reading Style.com and Teen Vogue. It opened her eyes to the world of fashion and clothes. She then took on a slew of internships to kick her way into the door; internships that included Women's Wear Daily and Vogue, telling Fashionista:
"I worked my ass off. I got to go on all of these amazing shoots, and I realized I liked being a fashion editor; it was the best of both worlds. You really have to be analytical, you have to be connecting the clothing to what's happening in the world, there are stories that are told through clothing, but those stories are also reflected in who we are as people, what people want to be buying, and how we translate that to any reader in America — actually, in the world."
And although she is often surrounded by those who may not look like her, she's very aware that, as a plus-size, Black woman, she carries a certain responsibility to be representative of the culture.
"I want people to know that if I'm working, literally anyone else can be working, because there wasn't a Black fashion editor that I'd look to when I was growing up — there was Andre [Leon Talley], who was amazing, but it wasn't a thing. I just want to be working consistently enough and creating pictures that are poignant enough that, to whoever's looking at them who might want to be a fashion editor, knows that it's fully possible."
--
Well, sis, that's exactly what you're doing.
Are you a member of our insiders squad? Join us in the xoTribe Members Community today!

Featured image by Jan Zahradka / Shutterstock.com
Keep reading...
Show less
When it comes to sports, there is a Mount Rushmore of athletes, specifically in our generation, that houses an elite group of high-caliber players. And although most of this list of who-is-who is debatable, we collectively all have a pretty good sense of who these people generally are (usually Nike-signed athletes: LeBron James, Tom Brady, Tiger Woods, Michael Jordan, Kobe Bryant, Serena Williams, Peyton Manning, Mike Tyson...)
I could go on and on.
But people assumed after Tom Brady's recent Super Bowl victory, his seventh to be exact, that the conversation was over—which don't get me wrong, his tenure as an athlete is impressive AF. Buttttttttttttttttttttttt, these same folks have somehow forgot about one little thing: Serena 'Fcking' Williams.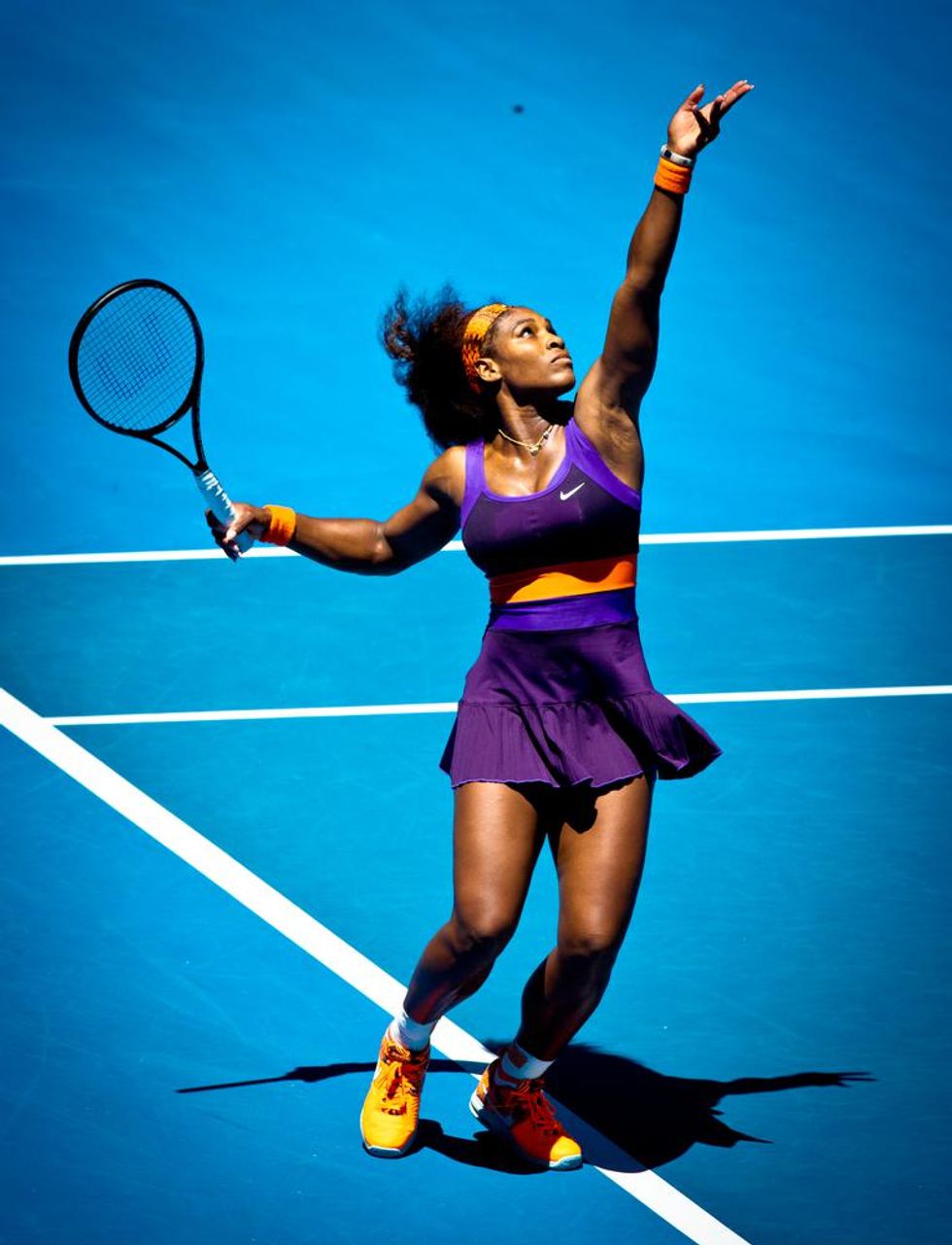 Neale Cousland / Shutterstock.com
And listen, I don't know how all this GOAT talk had somehow skipped over our good sis, but um...the internet got all that together real quick when they started slapping down facts like a joker in a spades game. Mostly because Serena isn't the greatest tennis player of all time, she is the greatest athlete of all time. Period.
And if there's any question (and because she loves art and galleries so much), then you can come take a walk into my 'Serena Williams Museum Of Facts,' because I got all that you need--
Exhibit A: 23 Grand Slams, 358 Wins, 4 Olympic Gold Medals, and more: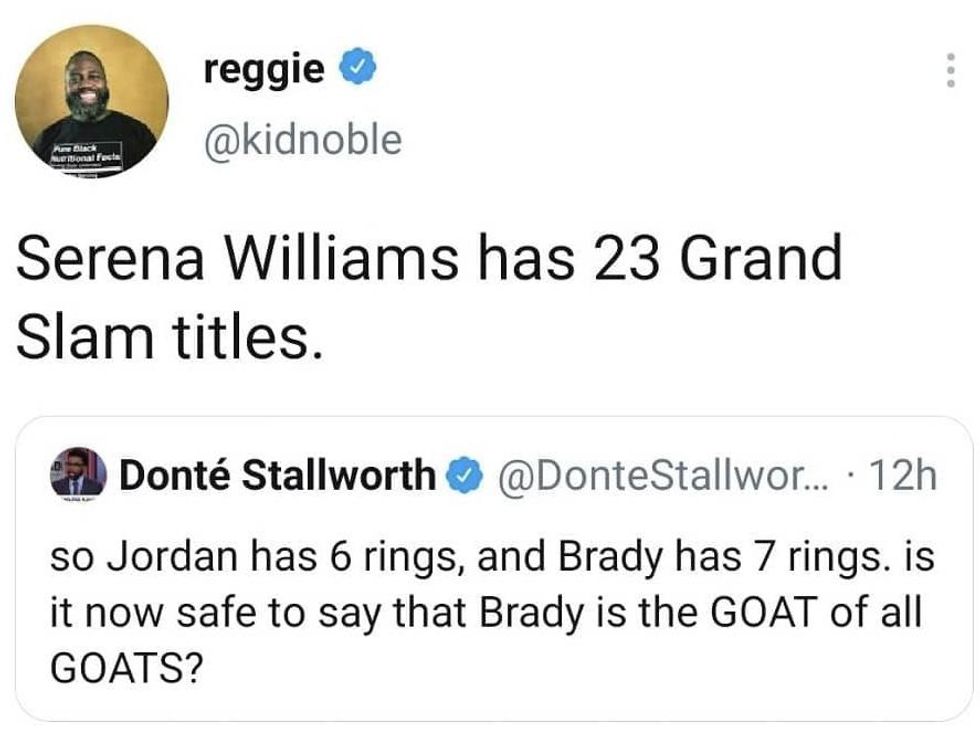 Twitter
Serena has accumulated accolades that most athletes can only dream of. Not bad for a sport where you aren't allowed a bad game (which she has translated into winning 358 times. 358).
Exhibit B: Oh, and she has a hella impressive Trophy Room to back it up: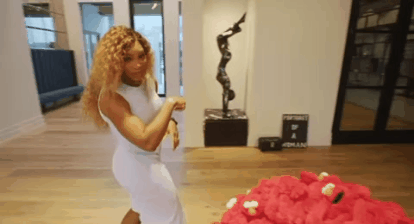 AD/YouTube
Recently, Serena gave us a tour of her home for the February issue of Architectural Digest. In the article, written by fellow-GOAT, Elaine Welteroth, she flexes up and down the Miami coast in her amazingly stunning home, which she partnered with sister, Venus Williams' interior design company, V Star, to complete.
Exhibit C: Comparisons that don't...compare: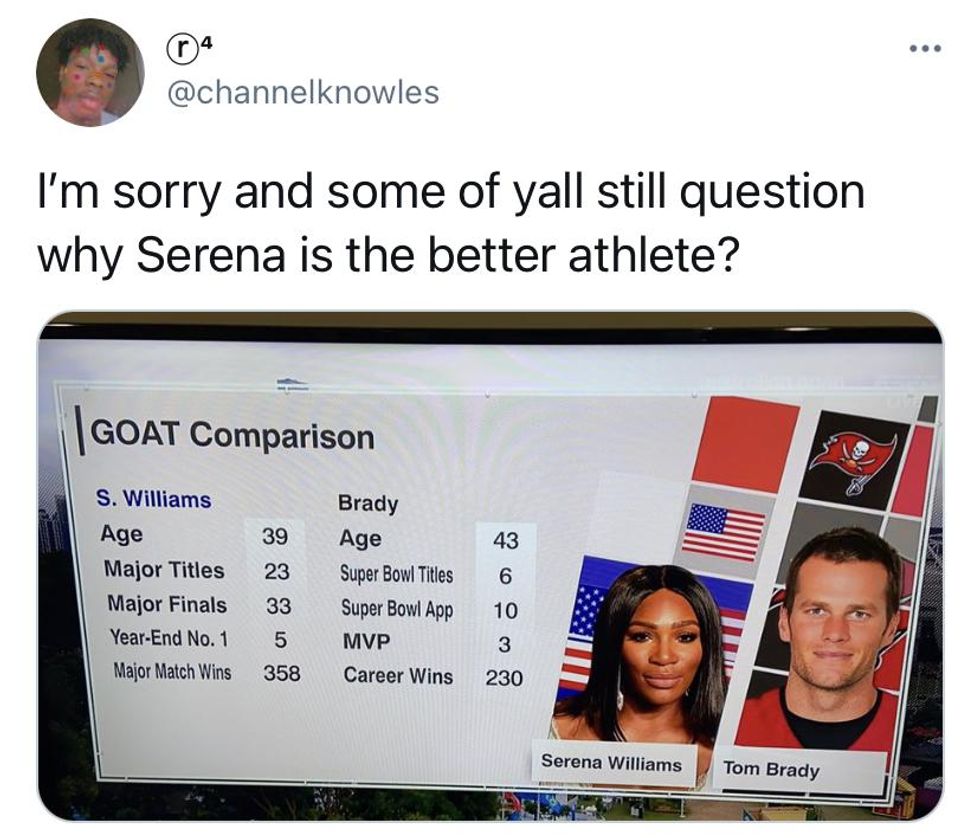 Twitter​
*Files nails*
Exhibit D: Battling racism, hate, disadvantages (and more) in a way that *others* never have:
In an interview with Sirius XM's 'Shade 45" show, Williams shared some of the ways that her and Venus experienced racism early on when one of the hosts asked how she was able to focus on winning, despite constant berating.
"I remember when my sister was playing, I could tell when she would win points and when she would lose. The crowd would be really loud if she lost a point, and then there would be almost silence if she won the game or the point."
She adds that this is how she could sometimes tell how her sister was playing when she wasn't able to watch her matches.
"It's just something I had to grow used to. It had to be normal for me…to realize people weren't gonna root for me because I was different and I looked different."
Exhibit E:...and doing it all, while being a mommy:
By far, more than anything in this world, Serena's favorite role she could ever play, is being a mom to her daughter, Olympia.
"I would never have thought that I would be playing as a mom. The plus is that one day your daughter can say she was there. Whether she remembers or not, I'm always going to have pictures. But other than that, it's all minus. I'm not with her, I'm not around her and it's hard. For me, it's hard because I spend a tremendous amount of time with her."
Be still, my heart.
--
Williams is currently playing in the Australian Open, and looking to add another trophy to the case. And now that your 'Serena Williams Museum Of Facts' tour has concluded...anymore questions?
Featured image by Jimmie48 Photography / Shutterstock.com
Keep reading...
Show less
I don't know about you, but self-sabotage and self-loathing can pack one helluva punch on the journey to success. What many underestimate is how pivotal one's bounce-back game is to their ability to do what they set out to do. And if you find yourself feeling unmotivated due to hearing one too many 'no's or that mountaintop feeling a little too hard to climb, you could very well find yourself without direction or a desire to move forward.
As a lover of words, there isn't much better to me as a source of inspiration than a perfectly timed quote. There is power in the tongue and the language involved in the words we choose to shape. And who better to speak them than some of our favorite celebrities? If ever you find yourself in a predicament that has you left feeling low and unmotivated, look to the inspirational celebrity quotes below to help aid you with a little pep in your step on the journey to living out your best life.
"The success of every woman should be the inspiration to another. We should raise each other up. Make sure you're very courageous: be strong, be extremely kind, and above all be humble." - Serena Williams
"I found that every time I asked for permission the answer tended to be no, so I had to make my own yeses." - Issa Rae
"You can waste your lives drawing lines. Or you can live your life crossing them." - Shonda Rhimes
"Don't try to lessen yourself for the world; let the world catch up to you." - Beyoncé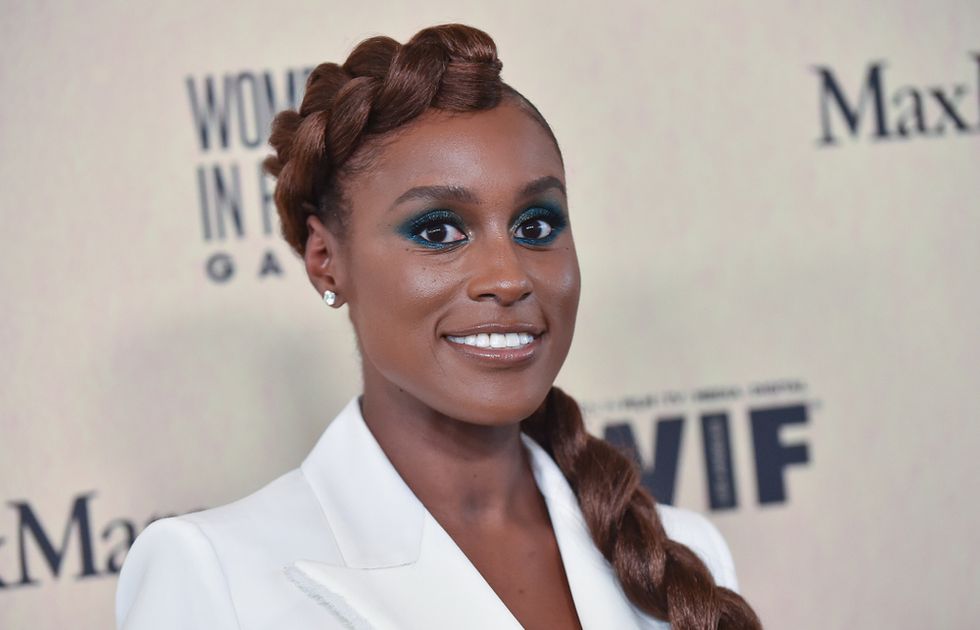 DFree / Shutterstock.com
"You should never discount anything. I think so many of us tend to be comfortable with what we're not and complacent with what we're not. You really don't have to be. I didn't solve world peace or anything — it's not like that. But something that felt so small and intangible ended up being tangible. And that's just the coolest thing in the world." - Issa Rae
"The reality is: sometimes you lose. And you're never too good to lose. You're never too big to lose. You're never too smart to lose. It happens." – Beyoncé
"There are secret opportunities hidden inside every failure." - Sophia Amoruso
"Our greatest weakness lies in giving up. The most certain way to succeed is always to try just one more time." - Thomas Edison
"I am learning every day to allow the space between where I am and where I want to be to inspire me and not terrify me." - Tracee Ellis Ross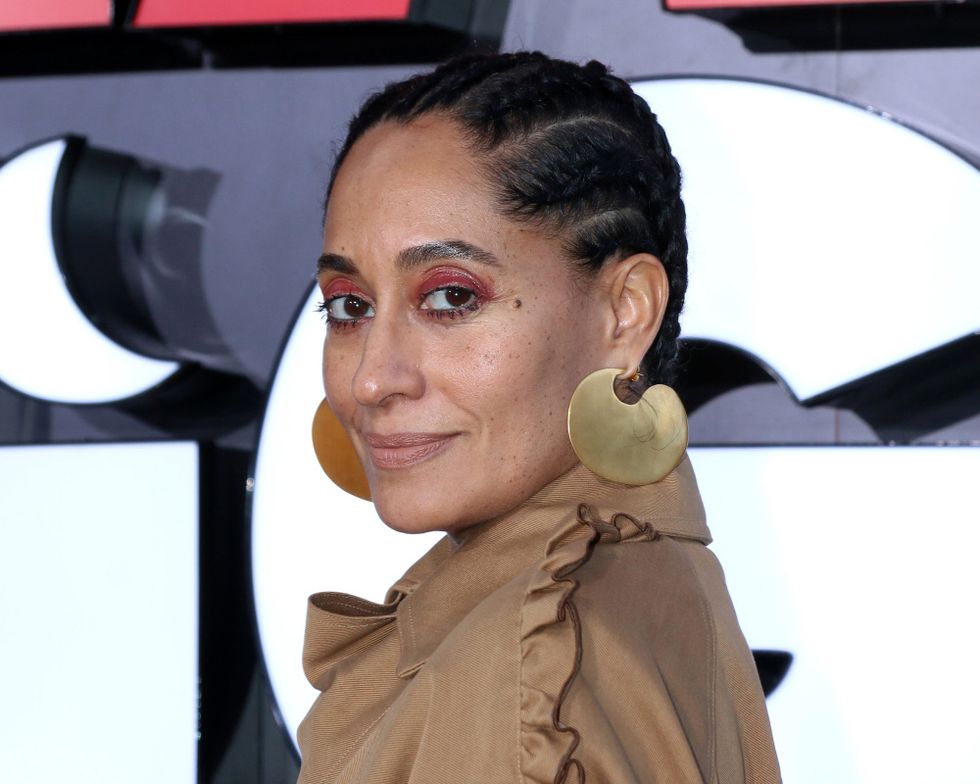 Kathy Hutchins / Shutterstock.com
"The Brave You gives you the courage to hold your own agency, your own choice, your own desire, your own longings, your own fear, your own grief, your own future. She's just one aspect of your soul that helps you become your fully embodied and completely integrated real, true self.
"She's in you right now, in your journal, in the back of your mind, in your Netflix queue, waiting for your invitation." - Tracee Ellis Ross
"The real test is not whether you avoid this failure, because you won't. It's whether you let it harden or shame you into inaction, or whether you learn from it; whether you choose to persevere." - Barack Obama
"Dreams are lovely but they are just dreams. Fleeting, ephemeral, pretty. But dreams do not come true just because you dream them. It's hard work that makes things happen. It's hard work that creates change." - Shonda Rhimes
"The separation of talent and skill is one of the greatest misunderstood concepts for people who are trying to excel, who have dreams, who want to do things. Talent you have naturally. Skill is only developed by hours and hours and hours of beating on your craft." - Will Smith
"Don't worry about being successful but work toward being significant and the success will naturally follow." - Oprah Winfrey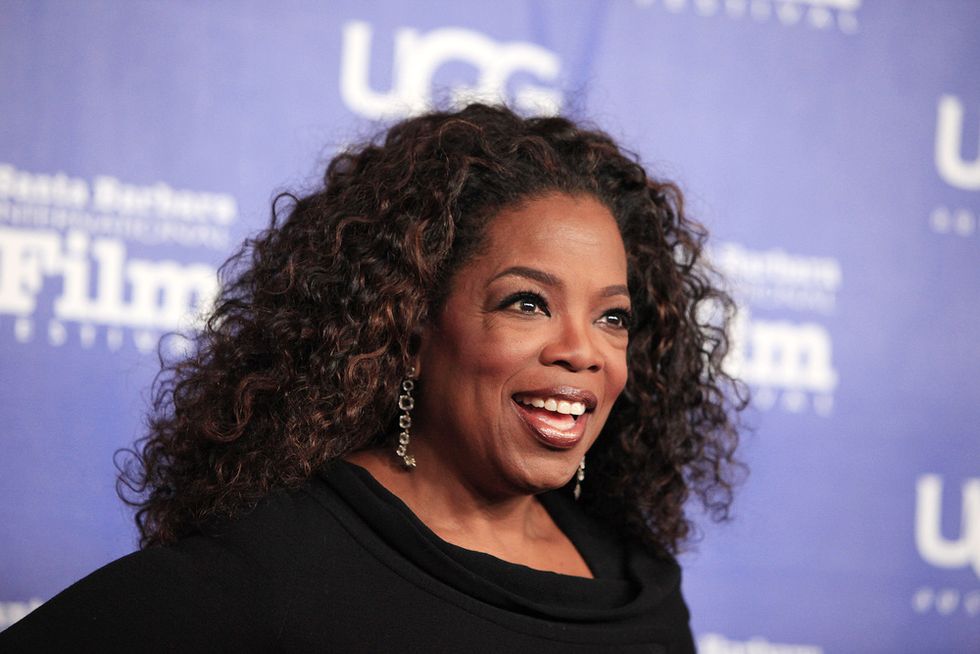 Joe Seer / Shutterstock.com
"The key to realizing a dream is to focus not on success but on significance -- and then even the small steps and little victories along your path will take on greater meaning." - Oprah Winfrey
"We need to accept that we won't always make the right decisions, that we'll screw up royally sometimes - understanding that failure is not the opposite of success, it's part of success." - Arianna Huffington
"Fear is not real. The only place that fear can exist is in our thoughts of the future. It is a product of our imagination, causing us to fear things that do not at present and may not ever exist. Do not misunderstand me danger is very real, but fear is a choice." - Will Smith
"Don't ever let someone tell you that you can't do something. You got a dream, you gotta protect it. When people can't do something themselves, they are going to tell you that you can't do it. You want something, go get it. Period." - Will Smith
"You feel like everybody's surpassing you, and everybody's doing better than you are. That's just not the case. Everybody has their own journey, and your journey is yours." - Issa Rae
"Happiness comes from living as you need to, as you want to. As your inner voice tells you to. Happiness comes from being who you actually are instead of who you think you are supposed to be." - Shonda Rhimes
Featured image by DFree / Shutterstock.com

Keep reading...
Show less
Making healthy eating choices isn't just a trend in the Black community, issa lifestyle—one saving lives that's snatching the waists of women across the country.
While many nutritionists and wellness gurus have been on the vegan wave for decades, innovative recipes and an increased amount of time at home have encouraged women to challenge their dietary choices and leveling up their lives by experimenting with plant-based meal planning options, and we love to see it.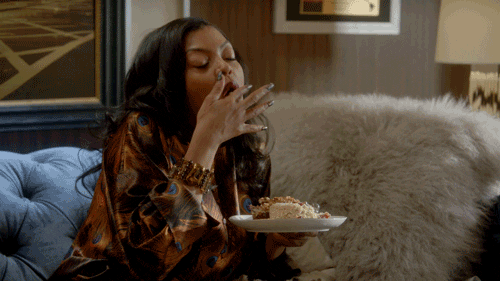 media3.giphy.com
According to the internet, eliminating foods like dairy and incorporating more fruits and vegetables in your diet can improve the condition of your skin, your gut, and your overall health so I guess the real question is, why not switch to a vegan lifestyle?
Because we like chicken nuggets. That's why.
Luckily, xoNecole has all the tips from celebs like Taraji P. Henson, who began her vegan journey only two years ago, to Erykah Badu, who has been about this vegan life for two whole decades, who will give you all the motivation you need to ditch GMOs and jumpstart your meat- and dairy-free lifestyle journey ASAP.
Scroll below for more!
Jhene Aiko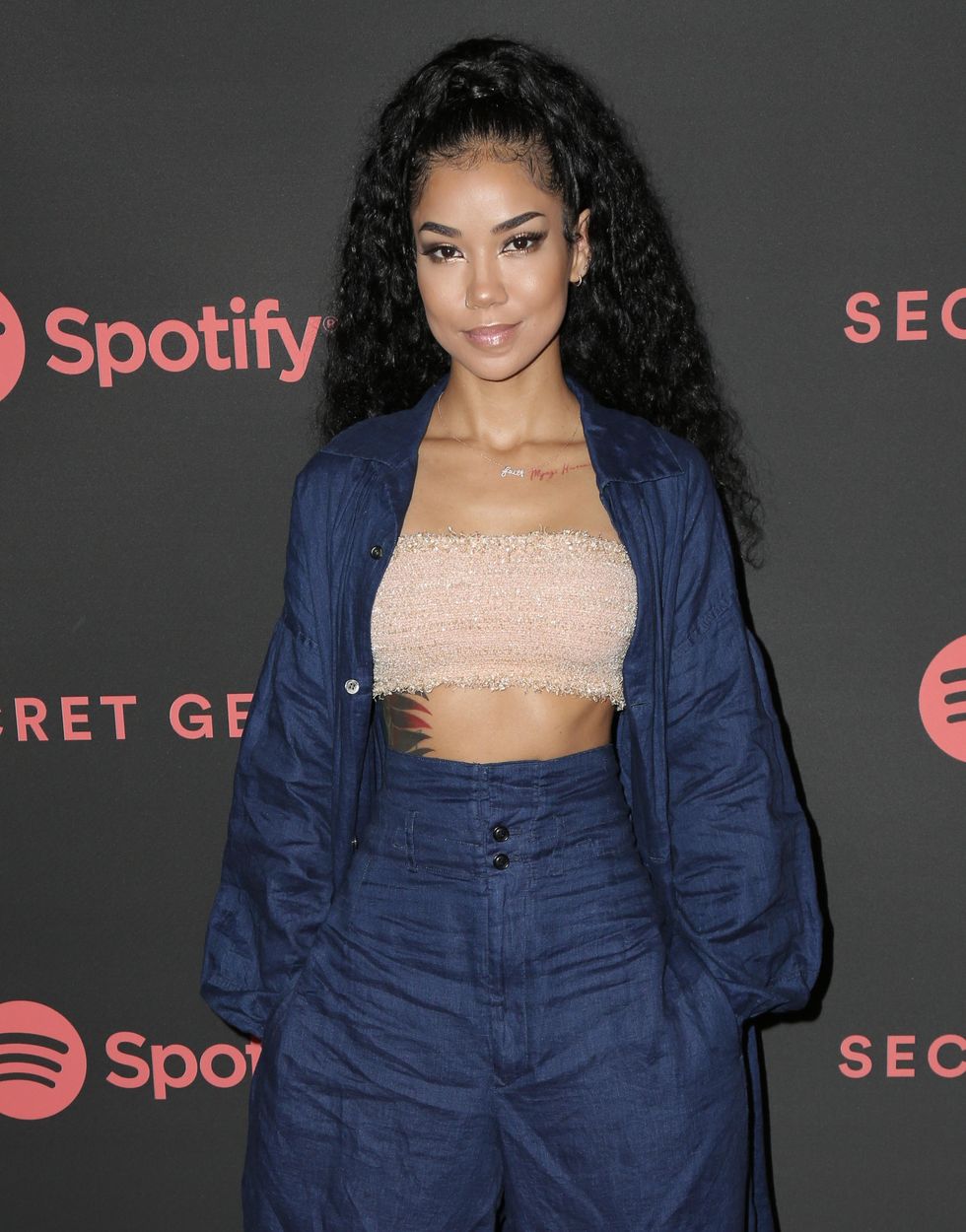 Parisa Michelle / Shutterstock.com
Ava DuVernay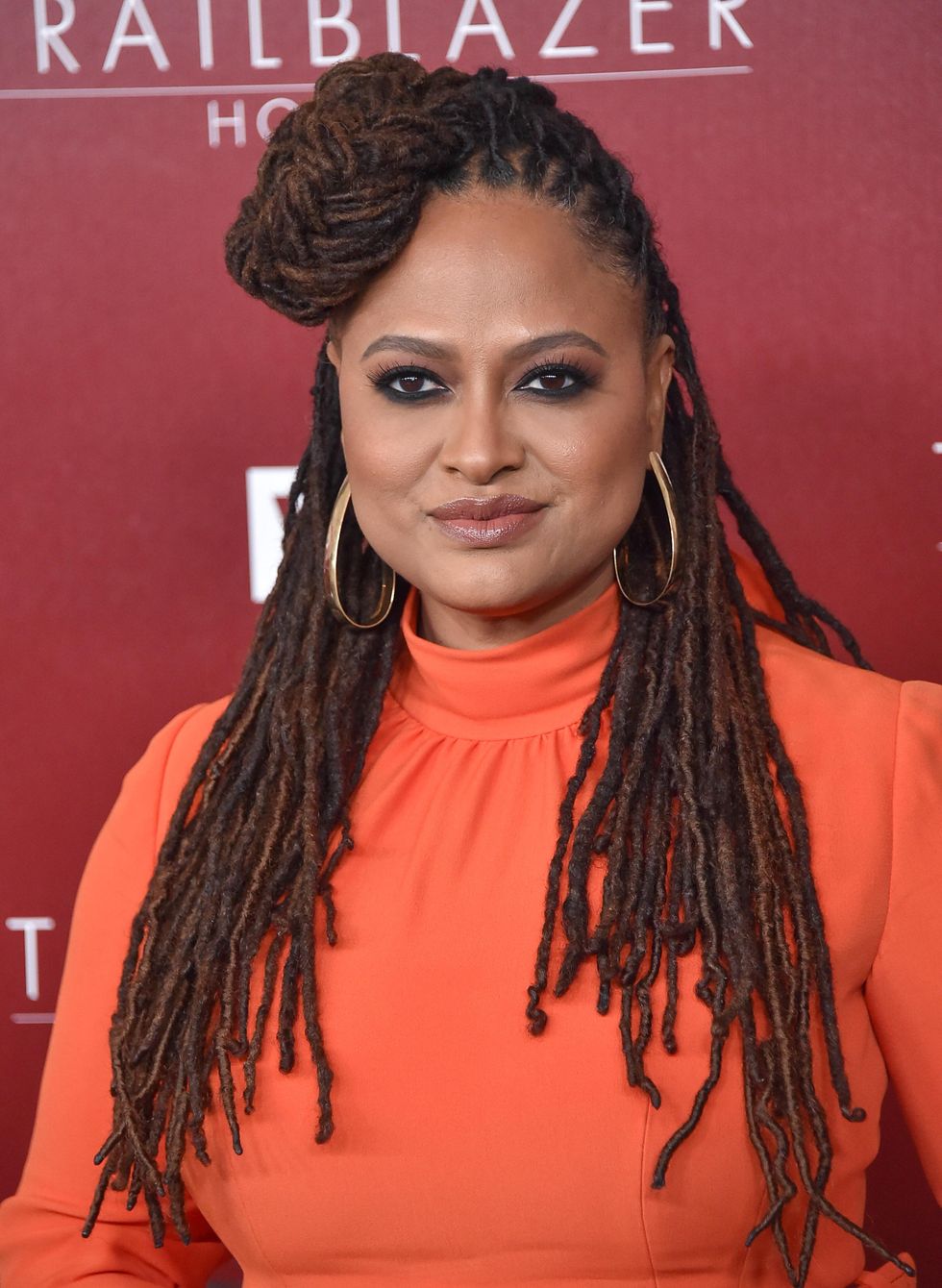 DFree / Shutterstock.com
Taraji P. Henson
In an interview with InStyle, Taraji shared:
"It took a doctor in Macon, Georgia, to say, 'If you don't change what you're doing, you're going to get stomach cancer.' ...So I switched everything up out of necessity. I want to live. Thank God, because I feel so much better."
Mya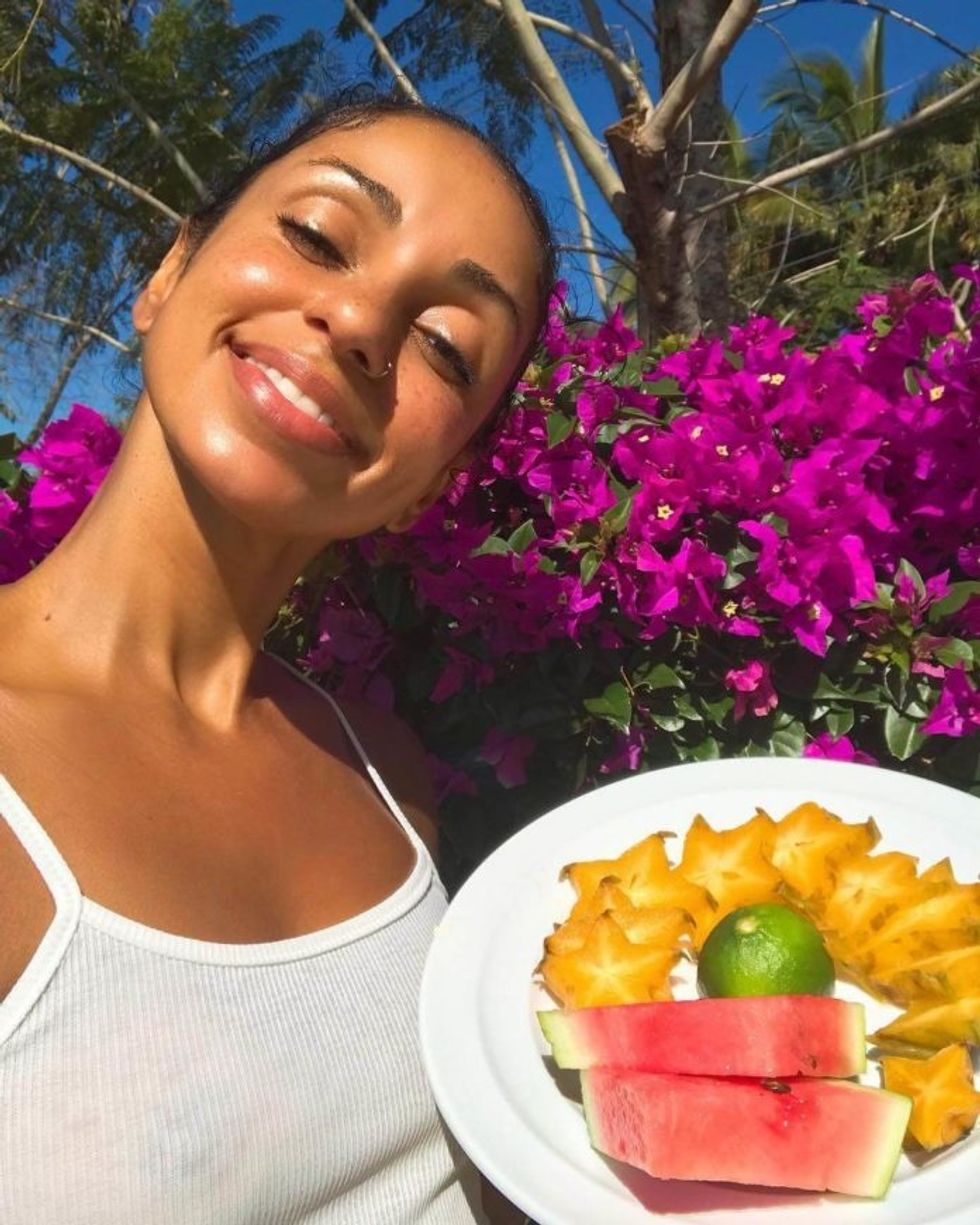 Mya/Instagram
"It is a lifestyle for me and outside of just food, I'm practicing fashion and making sure I'm not wearing leather shoes and I have not worn furs since a long time ago. I have to be very conscious when I'm making decisions and saying I'm vegan because I have to be about it all the way and now that has given me some thought into creating certain things like home décor."
Dewanda Wise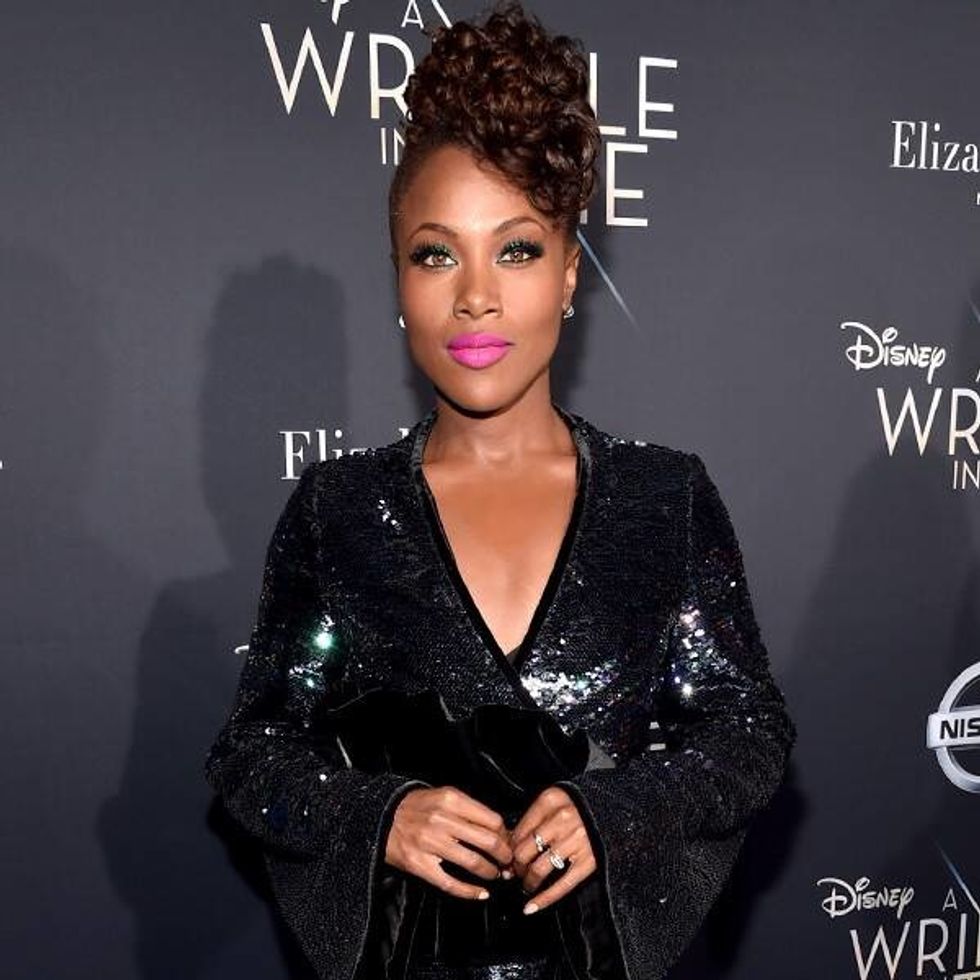 Getty
Erykah Badu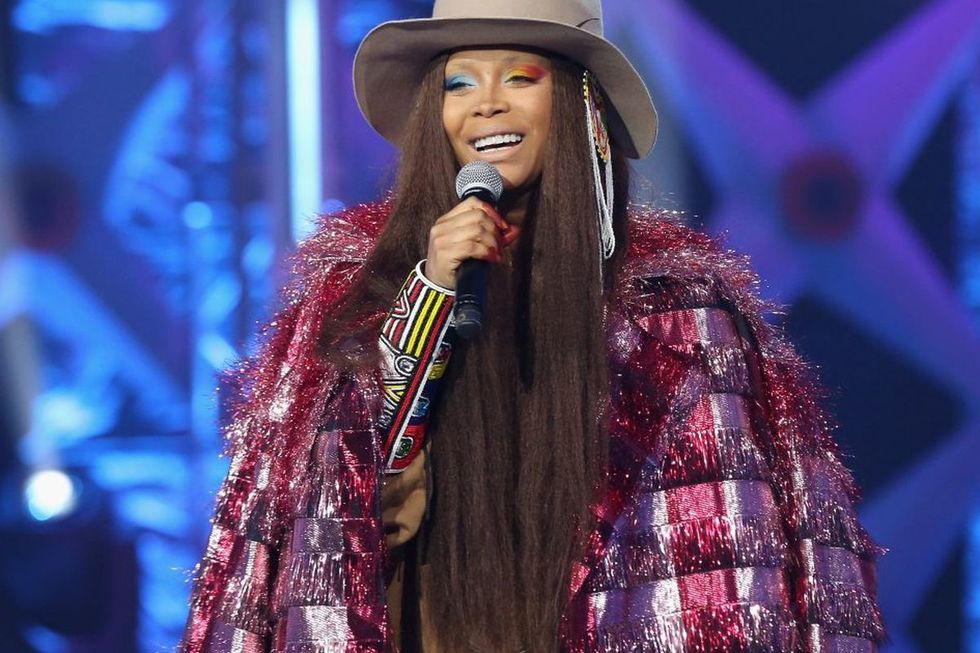 Getty
According to Erykah Badu, she's not new to the vegan life, she's true to it. In an interview with People, the 49-year-old singer revealed that she's been on a vegan diet since 1997:
"It's just what's best for my body. If I was a Lamborghini I would want to put the best gas in it."
Chloe x Halle 
Chloe explained in a 2017 interview with Complex:
"Eggs and dairy never sat well with me … so it was easy. When we moved to L.A., it really became easy. So many vegan restaurants and vegan aisles in the grocery store are like heaven for us!"

"Number one secret to keeping our voices in shape? God. Two, we're vegan, so we're not consuming dairy and it's not that extra mucus buildup all the time. We hydrate a lot more before performances. We were really on a roll of drinking gallon jugs of water, and that made us feel better mentally and physically."
Lizzo
"I used to eat a lot of hot Cheetos, but that wasn't good for my acid-reflux. These are Cheeto-alternative I love that's vegan and I dip them in hummus. Badda-boom badda-snack!"
"As a new vegan, I'm enjoying exploring flavors from plants and plant-based proteins! Every journey is personal and deserves to be celebrated."
Featured image by Parisa Michelle / Shutterstock.com

Keep reading...
Show less
Black women aren't just securing bags in 2020, we're securing generational wealth and Yara Shahidi's first look real with ABC proves that I'm speaking big facts.
Recently, it was announced that the Grown-ish star and her mother, Keri Shahidi, launched their production company, 7th Sun Productions, a major mommy-daughter mogul move that Keri says the power duo "manifested".

In a previous interview with Glamour, Yara revealed that her mother is her biggest cheerleader and explained that it's because of her mom's relentless guidance that she's able to fly beyond her wildest imagination:

"She constantly says to me, 'You deserve to be in the room.' One thing I'm still trying to figure out is how to advocate for myself as strongly as she advocates for me. It's important that women of color and anyone from marginalized identities understands that they will try to intentionally unsettle you. They'll do this so that you'll spend so much of your time trying to convince people you belong that you don't get to dig in and do the work you were meant to do."
"I've always been curious. My mother always says, 'There's nothing more interesting than an interested human.' And I've just always been interested."
For more of our favorite famous mother/daughter duos who are simultaneously securing bags and leaving a legacy for their children's children at the same damn time, scroll below!
Thandie Newton & Nico Parker
If twinning was a person, it would be Nico Parker because that girl looks just like her mama. Booking the lead role in Dumbo and launching her career on the big screen before the age of 16 only proves that this young starlet is following in her mother's footsteps and will secure many a bags in her future.
Diana & Tracee Ellis Ross 
Diana Ross has been serving us moments for more than five decades and Tracee's recent role in The High Note proves that she's here to pick up the torch. While these two ladies have found success in different lanes of the entertainment industry, Tracee has always been outwardly appreciative for her mom's guidance in helping her build a legacy of her own.
Jada Pinkett & Willow Smith
Although Willow Smith had already broken into the entertainment industry with her 2010 hit "Whip My Hair", viewers got to see a different side of the now 19-year-old starlet when she, her mother, and grandmother launched the Red Table Talk and took the internet by storm.
Zoe Kravitz & Lisa Bonet
Although Zoe Kravitz may be the spitting image of Lisa Bonet, she's creating a lane in the entertainment industry of her own. As the lead on Hulu's High Fidelity and co-starring in HBO's mega hit Big Little Lies, it's clear that the best is yet to come for this lineage of moguls.
Featured image by Ovidiu Hrubaru / Shutterstock.com
Keep reading...
Show less