So, here's the deal about store-bought lubricant. Oftentimes, when people think about using it, it's in reference to "treating" vaginal dryness or making sex easier post-menopause (when our vagina walls tend to be thinner and our natural lubrication isn't as much as it once was). However, as you're about to see in just a few minutes, it really doesn't matter how wet you're naturally able to get or how old you are, everyone should have at least a few tubes of lube in their possession — an oil-based kind for non-penetrative sexual stimulation; a water-based one for sexy toys (or if you or your partner's genitalia is naturally sensitive) and a silicone-based one for intercourse.
And just how can lubrication bring you hours of intense pleasure? I've got 10 ways, off the top of my head, below.
1. Massage Each Other with It
In the article, "12 Different Massage Types. How To Know Which Is Right For You.", something that I touched on is the benefits that come with couples massaging one another. For now, I'll just say that if you're looking for a way to de-stress while getting into the mood at the same time, pulling out some lubricant and rubbing each other with it is certainly a top way to go. In fact, an oil-based brand is great for this because of its texture and how easily it glides on skin, so definitely give it a try.
(Heads up, lube-based massages are really amazing if you put the bottle into a bowl of warm water first [microwaving lube isn't a good idea, no matter what kind you use]; that way, the cool temperature of the lube, straight out of the tube, won't get either of you temporarily out of the mood.)
2. Put It Inside of a Condom
Unless you're in a long-term committed relationship and (if you don't want to get pregnant) either he's had a vasectomy or you're on some form of birth control, there really is no reason to have sex without a condom (check out "10 Things You Should DEFINITELY Know About Condoms"). Not ever. And before you come at me with he doesn't like the way that they feel, I've got you covered on that too because, earlier this year, I wrote "10 Ways To Make Using A Condom So Much More Pleasurable" for the platform.
As far as lube goes, one of the ways to make condoms better is to put a little bit of lubrication inside of the condom before your partner puts it on. Not only will it make things wetter for him but, if you go with a brand that creates a bit of a tingling sensation, that can make him see wearing a rubber in a whole 'nother light, in the absolute best way possible, chile.
(By the way, for this tip, go with a lube that is silicone-based. Oil-based ones can melt condoms and water-based ones will usually dry out during acts like shower sex; plus, you constantly have to reapply them to in order to get more "slip".)
3. Give a Hand Job with It
One of the things that I adore about having male friendships (especially the kind of male friends that I have) is I can ask them, just about anything. When it comes to their feelings about hand jobs, most of them have told me that when it's not solely a substitute for fellatio and their partner uses quite a bit of coconut oil, it can be pretty pleasant. My vote would be to go with some silicone-based lube instead. It can be less messy and the slip is better, which means less friction for him, which means more pleasure for him too.
4. Dip Your Sex Toys into It
Speaking of slip, when's the last time you put some lubrication on your sex toys before you, umm, applied them? That can definitely make them feel more comfortable (especially if you've got any that require penetration). Just make sure that, in this case, you go with water-based lubricant instead of silicone. The reasons why are silicone (or oil-based) lubricants can make your toys feel greasy, can be difficult to clean off and can sometimes damage your toys over time.
5. Treat Flavored Lube Like Ice Cream
OK. I'm thinking that most of you were able to read in between the lines with this one. Anyway, there's a website called Let's Talk Sex that published an article last year entitled, "12 Best Flavored Lubes – Lick, Suck, Eat and Repeat". Whether you're new to giving head, it's not your favorite thing on the planet (if that's the case, check out "Sooo...What If You HATE Oral?") or you just want to switch things up a bit, putting some flavored lube onto his member can make licking it — or whatever you plan on doing to it — a lot more…pleasurable to your palate.
6. Ask Him to Put It on His Lips Before…Going Down
Speaking of pleasurable licking, if you've got a good lover on your hands (no pun intended), he's going to want to give, at least as much as he receives. This might mean that he's an eager kind of person, though. If that's the case and he's trying to "dive in" before you're as "ready" (eh hem, wet) as you want to be, have him put a little bit of favorite lube onto his lips before he gets ready to kiss your lower ones. He'll like the way the lube tastes and that will definitely speed up the process of getting things wetter, in a quicker amount of time, down below.
7. Put a Dollop on Your Erogenous Zones
In short, an erogenous zone is a part of your body that gets you aroused whenever it's stimulated on any kind of level. What's interesting about them, to me, is they really do vary, based on the individual (check out "So, What If 'Typical Erogenous Zones' Annoy TF Outta You?").
Anyway, whether it's your first time with someone, you're on a mission to charter some undiscovered erogenous zone territory (which is always fun) or you and your partner live by the motto "the wetter, the better," even during foreplay, pouring a little bit of lubricant onto your hands before touching on an erogenous zone is one way to cause non-penetrative orgasm or at least intensify foreplay, that much more.
8. Put It in Between Your Breasts and…
I'm a 36H. So yes, I've certainly had my fair share of men who've wanted to put their penis in between my girls. When I asked one of them what the thrill was, he said that it's more of a visual turn-on than anything. If that's how your partner feels too, this is another place where oil-based lubricant can be of service because it will provide the kind of slip that will significantly reduce his chances of experiencing any uncomfortable friction — if you know what I mean.
9. Give Him a Prostate Massage with It
Ah yes, the prostate massage. A couple of months ago, I wrote about it (check out "What In The World Is 'Prostate Milking'? And Chile, How Do You Do It?"). For now, I'll just say that if you — and he — are down to give it a shot but you'd prefer to use a finger cot (which is another name for finger condoms; Best Reviews Guide has a list of some of the best ones that are currently on the market here), apply some water or silicone-based lube onto them first and it should help to put everyone's mind should be at ease. Or, if you'd prefer to ease into the idea by giving your partner a lingam massage (check out "Blow Your Man's Mind By Giving Him This Tantalizing Massage"), that's another way to make an oil-based lube work for you.
10. Smear Some All over Prior to Intercourse
Why would anyone want to put lubricant all over their body? I mean, if you like shower sex, isn't that pretty much the same thing — only wetter? Personally, I can totally get the point of slathering some lubricant on and slip-sliding away in between the sheets. It's definitely a lot safer than risking falling down in the tub. Just make sure that you go with water lubricant (on the outside) because it's easy to clean up and won't stain your sheets. Now, what are you waiting for? Open up another browser and cop some lubricants, sis!
Join our xoTribe, an exclusive community dedicated to YOU and your stories and all things xoNecole. Be a part of a growing community of women from all over the world who come together to uplift, inspire, and inform each other on all things related to the glow up.
Featured image by Giphy
Goodness, y'all. I don't know if this started off as being some twisted TikTok challenge or what, but you'll never guess what some folks are using as lubricant these days? Freakin' toothpaste. Yep, you heard me. Just like I don't get why people use toothpaste on pimples (why would you put that on any kind of lesion or open wound?!), when you think about how thick, sticky and strong toothpaste is, how in the world does it seem like it would be a good look when it comes to making sex wetter—or better? Chile, I promise you I don't know. Hmph. From what I've read, all it basically does is create genital burning, potential scarring, and a big ol' mess.
I'm hoping that none of the xoTribe is out here using what they brush their teeth with on anything else, but I will say that reading about all of that ridiculousness did inspire me to write up a lil' something on how to choose the right kind of lubricant. Not that natural bodily fluids aren't bomb or anything, but sometimes, bringing a little extra slip to the table—well, bedroom—can be what makes sex even more extraordinary. Feel me?
If you're a lubrication fan, but you're not always sure how to get about getting the kind that's best for you, here are 10 facts that can make the selection process so much easier.
1. Water-Based Lube Is Most Popular. Silicone-Based Lube Lasts the Longest.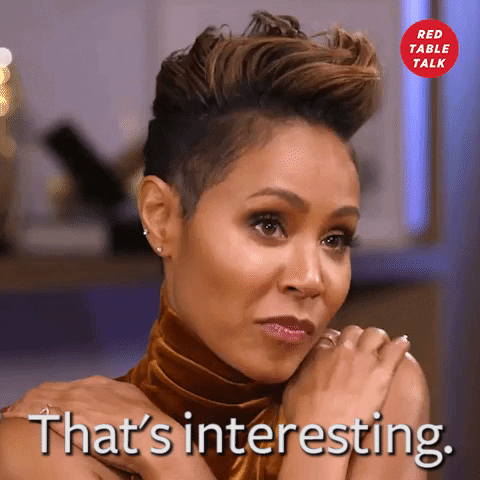 I'm thinking that water-based lubricant is probably the most popular simply because a lot of people aren't as aware of the other options. As far as what its benefits are, it's pretty good if you happen to have sensitive skin or are prone to irritation. Another benefit is it easily washes out of fabric. The downside is it tends to have a residue to it that can be a bit on the sticky side. Plus, it is an absolute no-no when it comes to shower sex (you would need a different kind of lubricant; something "slicker" than water).
This is where silicone-based lube comes in. It has way more slip, you can use it in water, and you don't have to keep reapplying it (like you do with the water-based kind). So, is there a downside to lube that's made from silicone? I guess it all depends on how you look at it. It's thicker, so you can't just rinse it off with water; you usually need soap too. But if you plan on cleaning up after sex anyway, I hardly see how (or why) that should be a deterrent. Do you?
2. Don't Use Silicone-Based Lube with Silicone Sex Toys
OK, so this is one of those points that will probably seem really obvious to some and not so obvious to others. While yes, it is totally safe to use silicone-based lube with condoms, what you do need to avoid is using it with any sex toys that may have silicone in them. The reason is because putting this kind of lube on them can actually break down the silicone material over time. When that happens, your toys can start to become a personal breeding ground for bacteria. Yuck.
3. Oil-Based Lubes Should Be for Unprotected Sex Only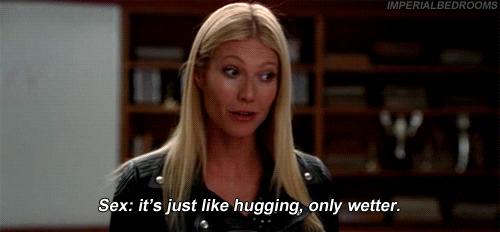 If you prefer oil-based lubes, that's cool. Well, it's cool if you and your partner have been tested for STDs and you are in an honest and exclusive relationship. If there is a place where condoms and lubes do not work hand in hand, it's when it comes to lubes that have any oil in them. Oil can break down latex which defeats the entire purpose of wearing a condom in the first place.
That's why, unless you're going to have unprotected sex (or give your man a hand job), it really is best to go with a lubricant that's made out of water or silicone. Otherwise, you could end up with a few surprises.
4. There Is Such a Thing As Powder, Cream, and CBD-Based Lubricants, Too
Another option on the market are lubes that come in powder form. Yeah, that might sound a little counterproductive at first, but the reason some people prefer to go this route is because they can control how thick or thin they want their lubrication to be. And just how are they able to do that? Well, since water must be added to the lube, a little or a lot is what ultimately determines the consistency. A popular brand, for example, is X Lube.
If anal sex is more of your thing, cream lubes are something that you should have somewhere in your collection. They're thicker and longer lasting. I'm pretty sure I don't have to explain why that works in your favor when it comes to…backdoor activities. One of the oldest brands around is B. Cumming Elbow Grease Original Lubricant Cream. Just make sure to keep in mind that it's mineral-oil based. Yep—that means it can wreak havoc on latex condoms, so use wisely. (By the way, EROS has a line that is silicone-based that has some pretty strong reviews, too.)
Oh, and if you love all things CBD, we did an article on lubricant that is made from it as well. You can check that out here.
5. Warming Lubricants Suck When It Comes to Vaginal Dryness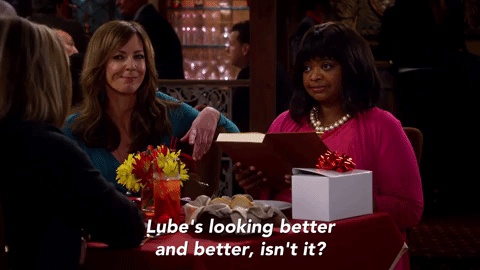 If vaginal dryness is something that you struggle with, avoid using a lube that is packaged as being a "warming lubricant". More times than not, they've got glycerin in them and that is an ingredient that, ironically, will only dry you out more at some point. Come to think of it, if you are prone to yeast infections, that's another reason to leave lubes that contain glycerin alone. They have been known to irritate the vagina and throw off one's pH balance. I'm pretty sure you'll agree when I say that no lube is worth all of that.
6. Use "Sperm-Friendly" Lube If You're Trying to Get Pregnant
Here's something that you may not have known. There is some research that indicates lubricants can directly affect sperm motility. What that basically means is, if you're trying to conceive, a lot of lubes can actually work against, rather than for, you. That's why, if you are trying to make a baby, look for the kind of lubricant that says "sperm-friendly" or "fertility-friendly" on the packaging. A particular brand that comes to mind is Pre-Seed Fertility Friendly Lubricant.
7. It's Pretty Easy to Make Your Own Lube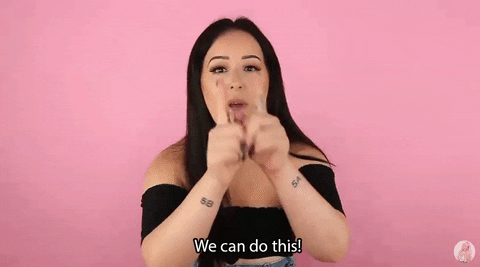 Of course, DIY'ing your lubricant is also an option. This basically falls under the category of being a plant-based lube since the ingredients that it takes to make it consists of natural things like aloe vera gel, Vitamin E, coconut oil, cocoa butter and shea butter. The pros with these are they are gentle and organic. Other benefits are they last longer than water-based lubes and are compatible with virtually any sex toy. Plus, since you are making them yourself, you know exactly what is in them. The cons are they aren't compatible with latex condoms and they can be harder to clean up. But, if you would prefer to go the homemade route, you can try out a great recipe here.
8. Lubricants Aren't Exactly As "Safe" As You Might Think 
Dun, dun, dun, dun. While lubes can most definitely make sex more pleasurable, I wouldn't say that it always or automatically makes sex safer. On one hand, it does result in less friction, which is a good thing.
But still—there are reports that lubricants can mess around and increase your chances of getting gonorrhea or chlamydia if you're using them during anal activity. How? Apparently, lube can trigger inflammation, which can make it easier for organisms to spread.
By the way, it's usually ingredients like glycerin, nonoxynol-9, propylene glycol and chlorhexidine gluconate that leads to the inflammation, so if you want to decrease the chances, read the ingredients and make sure these are as low on the list as possible before making a purchase.
9. There Are Five Things to Keep in Mind When Applying Lubricant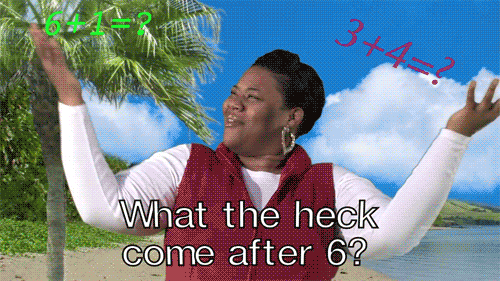 Now that you know just about everything you need to in order to make a wise lubricant selection, I thought it would only be right to share a few tips on how to actually apply your lube.
Put a towel down to prevent staining.
Warm the lube up with your hands before applying.
Use a liberal amount during foreplay and right before penetration, for maximal pleasure.
Apply the lube directly onto the penis or your sex toy of choice right before penetration for best results.
Remember to reapply as needed; if you feel dry or irritated by sexual friction, that would be your cue.
While it's not super common for lubricants to cause side effects, if you experience any itching or hives, or you or your partner start to have difficulty breathing, discontinue use immediately. Also, take a shower and call your doctor if the symptoms do not subside. Again, this isn't something to get too alarmed about, but I had to make sure that I covered as many bases as possible.
10. Always Remember That Lubricants Do Expire
I'm not sure what makes people think that they can keep the same container of lube for the entire duration of their sex life because nothing could be further from the truth. Actually, a lubricant's clock starts ticking from the very moment you open it up. And just how long does it last once you do? Eh, about a year. So, if you've got anything that's been sitting in your bathroom cabinet or on your bedroom nightstand for longer than that, toss it. It's only gonna do you more harm than good if you don't.
For a list of some of the best lubes on the market, check out NY Mag's "What Is the Best Lube?" And whatever you do, stay away from that toothpaste (SMDH)!
Want more stories like this? Sign up for our newsletter here and check out the related reads below:

8 Natural Aphrodisiac Scents, Where They Go & How To Make Them Last
How To Eat Your Way To Better Sex
Love On Yourself With These 7 All-Natural DIY Vaginal Washes
Feature image by Shutterstock
You would think that with all of the researching that I do on the topic, I would've known years ago that June 9 is a very (VERY) special day. But, for whatever the reason, I just discovered a few months ago that it's National Sex Day (not to be confused with National Orgasm Day which is July 31)!
I must admit that when I first found that out, I smiled…for two reasons. Well, actually three. The first reason is I find it to be both fitting and an honor that this kind of day would go down during the month of Gemini, the month that I was born. Second, how cute (I'm not sure if that's exactly the right word but let's roll with it) that the ninth day of the sixth month of the year would create a 69—and we all know what sexual position that is. Then—and if this is TMI, let me just say that I apologize in advance—I thought about how, I'm not sure if it's a coincidence or not, but some of the best sex I've ever had in my entire life came from a man who was born on (what?!) June 9! So yeah, if anyone is especially fond and supportive of this day, it would be me.
But you don't need to be a Gemini—or sexually active with one—to get hype about it. Let me tell it, any occasion when sex can be the focal point is something worth celebrating. So, in honor of 6/9, find your partner, then use some of the following ways to let them know just how much you love sex—and having sex with them!
1

.

Go Totally Off the Grid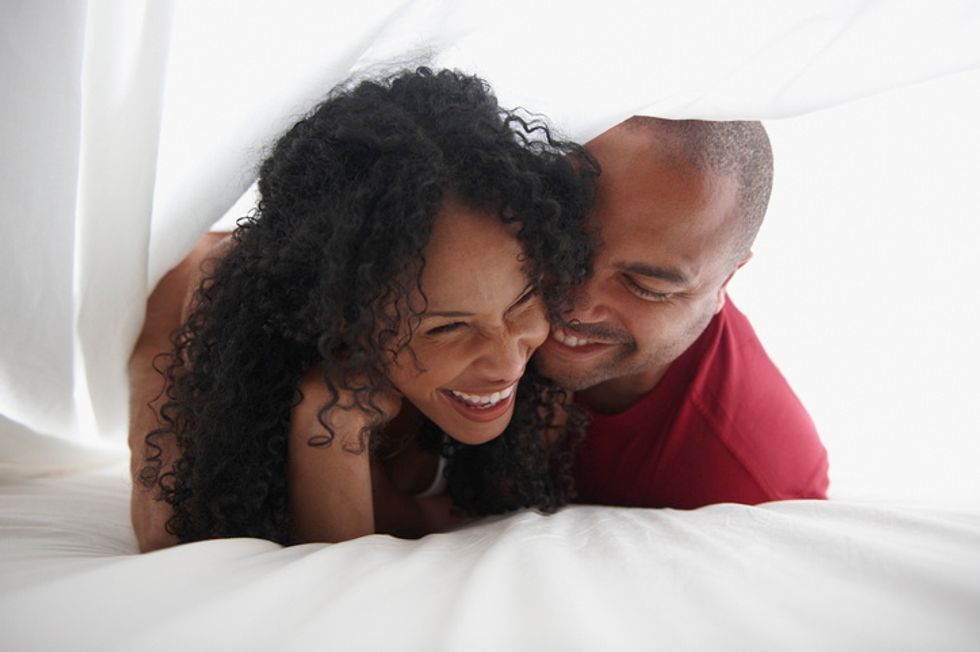 Getty Images
Whenever I ask the couples I work with to share with me the main reason why their sex life isn't as good as it used to be (or they want it to be), it never fails; the thing that I hear the most is a lack of quality time due to schedules and children.
Luckily, this year, National Sex Day is on a Sunday which makes it easier to book a hotel room, go on a staycation or hire a babysitter. Whatever it is that you decide to do, be intentional about "disconnecting" from the rest of the world for as many hours as you can. This means no phone, no computers, no company—nothing that will take your mind of you, yours and getting as up close and personal as possible.
2

.

Download Some Sex-Specific Apps
Technology is something else, boy. Just when I think it can't top itself, it does. Take if you're in a long-distance relationship and you want to observe National Sex Day but neither of you can catch a last-minute flight? In walks OhMiBod; it's an app that connects vibrators to Bluetooth or Wi-Fi so that you can get each other all hot 'n bothered on screen, even if you can't be together in person. The Pleasure Machine is an app that boils down to being a sexy slot machine game that you and yours can play; different wheels provide different levels of stimulation. Honi is a dope app because it's a cool way for you and your partner to explore sexual fantasies, dares and Kama Sutra positions from the privacy of your smartphones. All of these are ways to get excited before physically being in one another's space.
3

.

Listen to a Sex-Themed Podcast
Some of us are "audible lovers". We're the ones who get off by sexy sounds and dirty talk. If you fit this bill, something that might help you to get into the mood is to listen to a few podcasts that are all about sex.
Ones that feature "our own" voices includeThe Savage Life (which is definitely not PG-13 rated);You Did What?! (which is pretty self-explanatory);Millennial Lov3: Sex, Love & I'm Selfish AF! (featuring two girls and one guy from the South);Bonnets & Durags: A Pillow Talk Podcast (how can you not love the name?!);Broken P—y Podcast (cue in the first episode of the first season of Insecure, plus I always dig Black folks with British accents);Just the Tip (I mean…) andThe VagEsteem, a podcast that focuses on cultivating the kind of sex that is both good and healthy (not either or).
4

.

Make a Fantasy Jar, Hotel Jar and Sex Jar
Three jars that I think every married couple should have posted up somewhere in their house is a fantasy jar, a hotel jar and a sex jar.
A fantasy jar is a jar that has both you and your partner's fantasies in it. For the sake of spontaneity, you shouldn't know what your partner wrote and they shouldn't know what you wrote. However, so that no one is caught completely off guard, put the things that you already know your partner would be down to try on a green (green for "go") sheet of paper and what you think they might be open to negotiating on a yellow (yellow for "caution" or "pause") sheet of paper. Then, on special occasions (like this one) or even just the times when you want to be a little adventurous, each of you draw something from the jar and strive to make a fantasy come true.
The hotel jar. I don't know what it is, but there is something that is so damn hot about hotel sex! Make National Sex day extra sexy (and kinky) by booking a hotel room, a bed and breakfast, a vacation house or even an Airbnb. The catch is to choose a place that you and yours have already researched and put into your hotel jar. That takes all of the research and guesswork out of figuring out where to go. The less time you're looking up online, the more time you'll have to go and well, you know.
The sex jar, I've actually written about before. I found the idea a few years ago on Pinterest. Basically, you put some money into the jar every time you do-the-do. Then, after six months to a year, you take the money out and splurge on something couples-related. Just as a heads up, whether that ends up being a kid's meal at your local fast food drive-thru or a cruise to an island all depends on how much sex you and your partner are willing to invest in.
5

.

DIY Some Edible Lube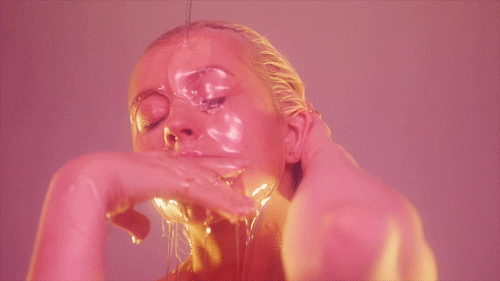 accelerate GIF by Christina Aguilera
Giphy
The wetter, the better. If that lil' phrase was invented in the context of sex, they ain't ever lied! Anyway, maybe National Sex Day falls right before or right after your cycle and you're not as wet as you usually are. Maybe you're perimenopausal or even in menopause and your hormones have your vaginal fluids running on low. Or maybe, you're simply more in the mood for some of "that funk, that sweet, that nasty, that gushy stuff" (quick—who rapped about that?).
One way to achieve this is with longer rounds of foreplay (hopefully with some oral sex included). Another is to make your own lubrication; preferably the kind that tastes as good as it feels. If you want to take a stab at making a batch of your own, click here to learn how.
6

.

Add Some Sexy Touches to Your Bedroom
If you want to do something real quick, you're not gonna be able to pull off totally renovating your bedroom. What you can do is add a few touches in a few spots. If you prefer to have sex at night, but you don't want to wait that long, hang up some blackout curtains. Or, if your man wishes you'd have sex with the lights on more often, but you need to ease into the idea of it, hang some white Christmas lights from your headboard. Also, stop by Walmart or Target and pick up some red or purple sheets (they're considered to be really sexy bedding colors). Light some soy-scented candles in vanilla, jasmine, sandalwood, rose or a blend of pumpkin and lavender (they're all scents that will boost your libido). And, while you're at it, hang up a mirror across from your bed or get a new throw rug for your bedroom floor. Mirrors can give you a better view (wink) and a fluffy rug will significantly decrease your chances of ending up with any carpet burns (wink, wink).
7

.

Invest in a Sex Pillow
Why not use National Sex Day as a time to try out a different sex position for the first time? If you think that you already know them all, test that theory out by checking out these sex positions that are in our sex section right here? If some of them seem a little more anatomically-challenging than others, something that can probably make achieving them easier is a sex pillow. The ones you already have on your bed are cool too, but a pillow that's specifically-designed for sex is…well, a pillow that's specifically designed for sex. Amazon has a slew of them, by the way.
8

.

Do a Sexy Photo Shoot (at Home)
I have a male friend who, not one week goes by when some girl in his life isn't sending him a nude or half-nude photo. I don't know what trips me out more—that they are unsolicited or that folks are bold enough to send their coochie through the phone. Not to say that I don't have some naked pics out in the world somewhere, but I took mine back in 1995. These days, there are clouds and hackers…so yeah, no thanks.
What I would be down to do in present time (if I had a hubby) is use an old-fashioned camera to take some risqué shots. I actually read that putting up this form of erotica in your bedroom is one way to significantly improve your sex life. So, why not take a moment or two to go into your own bedroom, close the door and take a few sexy pics with your partner? Oh, and if you must use your phone, click here for privacy tips on an Android and here for privacy tips on an iPhone.
9

.

Create a Sex Gift Basket
Gift baskets are the best, ain't they? Surprise your partner with one that is loaded with nothing but sex-related items. You can stop by a lingerie store and get something in his favorite color (or you can make a pair of lace undies; it's easier than you think). Then stop by a liquor store for a bottle of wine (it'll make you hornier than most other forms of alcohol, especially if it's got a cherry or earthy scent) and maybe a lil' bit of Guinness beer too; word on the street is it helps men to last longer in bed. You can never go wrong with some chocolate-covered strawberries. I've also been hearing a lot about something called the Oh! Cherry Orgasm Balm (that stimulates your nipples and clitoris). Oh, and if you want to give some extra TLC by making some additional items with your own two hands, some of my faves are DIY chocolate body paint, DIY edible body butter, DIY massage candles, some DIY shaving cream (to give him a sensual shave) or (get this!) a pair of panties made entirely out of Starburst and Twizzlers candy!
10

.

 Celebrate "69" Annually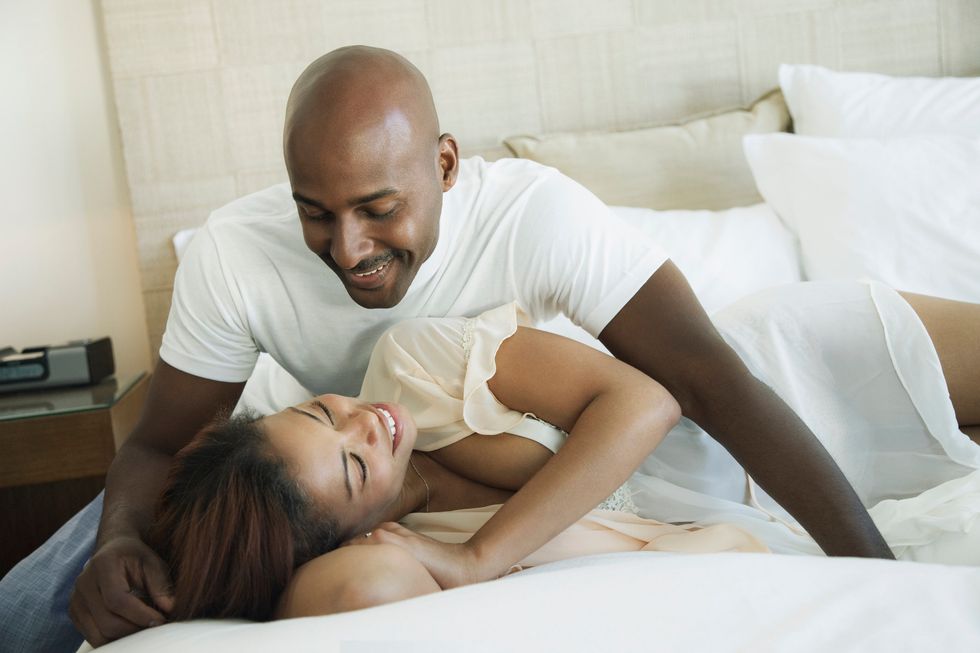 Getty Images
It's been over 12 years since I've gotten some, but I'll tell you what—if I was in the position to be able to observe National Sex Day, I'd treat every year like it was my birthday or something! I ain't playin' either. I'd get decorations for the house, I'd bring my man a present home…shoot, I might even bake a sex cake (there is such a thing; it's called a "better than sex" cake and it's actually pretty good)!
If you're not in my position and you are able to actually get it in, but you just found out about today, do what you can tonight but plan on going big next year and then topping yourself every year after that. Life is too short and sex is too good to be overlooking moments like National Sex Day. Please, if for no other reason than I can live vicariously through you, make it a day worth celebrating—over and over…and over again. Have fun!
Featured image by Getty Images
Want more stories like this? Sign up for our newsletter here to receive our latest articles and news straight to your inbox.
Getting in my own pants is a guaranteed good time. I give myself what I want, when I want it. Quickies when necessary. Foreplay when desired. And, ultimately the variety that is sometimes lacking with partners for many different reasons.
As with anything, including sexing ourselves, there's always a way to shake things up. For some, it may be higher vibrations. But, a simple way to create a heightened sensation while pleasuring yourself is adding a lubricant into the mix.
Forget all that you may have learned about using lube, and get you some.
It does not mean you don't have the wet-wet, but that a little wetter is always better.
Still, it's critical to your experience that you know what you're looking for.
As someone who only recently began dabbling in the mythical world of lube, it can feel slightly overwhelming when you realize it's a little more than picking a rando lube off the shelf and simply throwing it in the bag.
With the help of International Pleasure Coach Tyomi Morgan-Najieb, we created a comprehensive guide to selecting top-notch lube -- safe for your body, as well as your toys.
Material Girl
First things first, you've got to know what you're working with! Tyomi tells us that this means knowing the material of your toys, as well as that of the lube itself.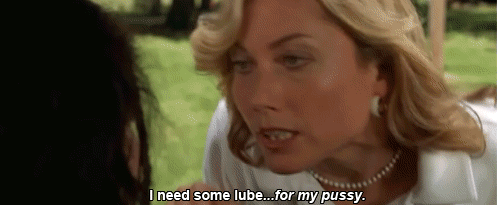 Aside from generally knowing what you're putting in your body, this is important because lubes made from certain ingredients can damage your toys. Rest assured that coming out of pocket to pay for another toy would be far from the pleasure you were hoping for, when you set out to explore.
She reminds us of the range of materials that our toys can be made from, listing metal, glass, silicon, gemstones, wood, and rubber, while also providing the various "Over the Counter lubricants" including water-based, silicone-based, oil-based, or a hybrid (water/silicon).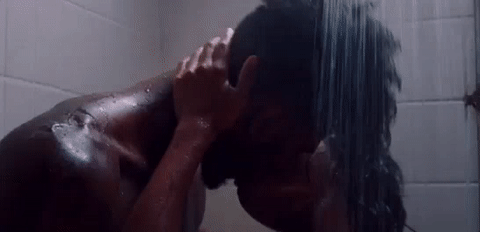 Additionally, we're cautioned against lubricants that include petrochemicals, paraben, and synthetic glycerin.
Unfortunately, Tyomi says, "Many over the counter (OTC) lubricants on the market contain these chemicals, and they can be harmful to a woman's reproductive system," giving us all the more a reason to investigate and ask questions before just buying any old lube.
To further emphasize the importance in doing so, sexpert Tyomi also shares that "women who have experienced adverse reactions to lubricants have had reactions to these aforementioned chemicals because of their toxicity… [Therefore], when shopping for lubricants for toys, all of these things should be taken into account."
Now that you know what you're looking for, here's the breakdown of each type of lubricant.
Water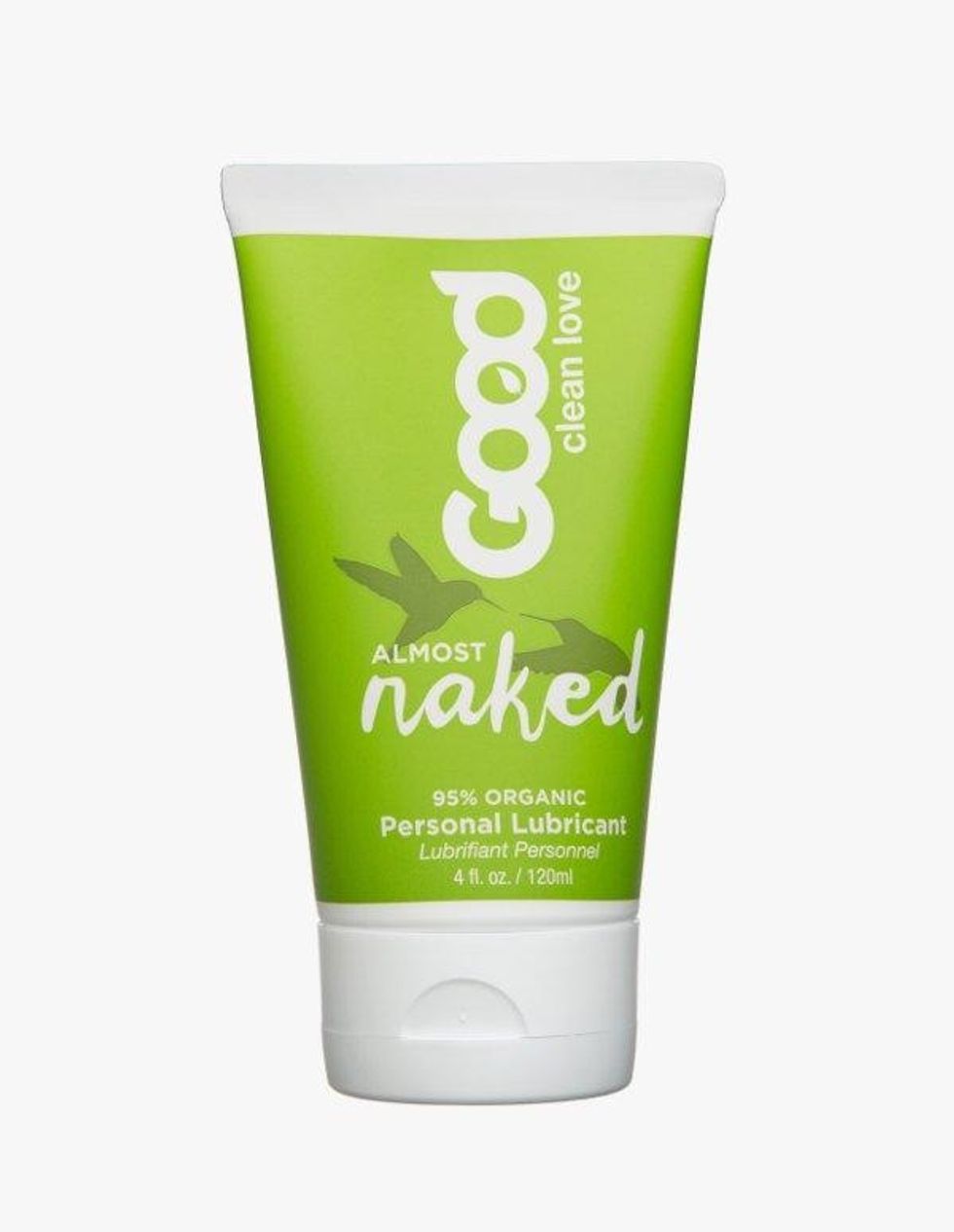 Shop Here
Consider water-based lubricants to be the universally accepted form of moisture. As Tyomi says, "In general, water-based lube can be used with all of these materials because its base is H2O and won't harm the toys."
Furthermore, "water-based lube can also bring hydration to the vulva and vagina. [Also, it] can be revitalized by adding water when it begins to dry up."
One major exception to water-based lube is using it in your bath or shower, as in don't do it. Unlike other types of lubricants, water-based lubes will wash off quickly when saturated in more water. Should you want to take your play time to the shower, the lube you're looking for is silicone.
Silicone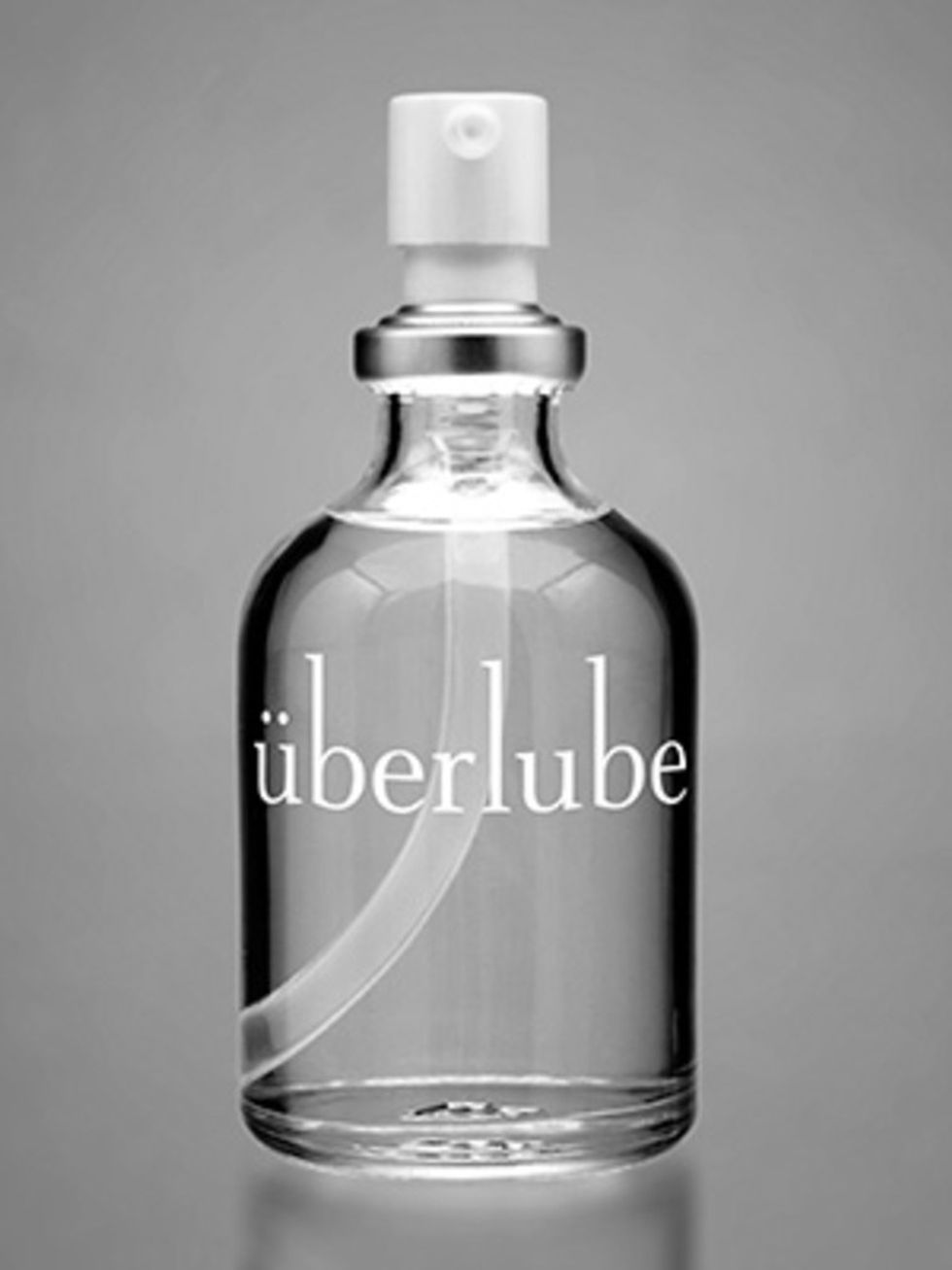 Shop Here
According to popular lubricant brand Astroglide, they're prime for water-play because "silicone lubes (especially when in gel form) stay put and keep friction at bay while you enjoy some slippery, wet fun."
Overall, Tyomi explains, "Silicone-based lubes are great for those who want to have a longer-lasting lube with a silky feeling." As wonderful as they are texturally, the caveat is that they cannot be used with silicone toys, as they "will damage the toy and render it unusable" and should be used on rubber toys with an err of caution.
When pairing a silicone lube with rubber toys, Tyomi recommends doing a patch test before use. She walks us through the simple test, adding that you can do so by simply "placing a small amount of lube on a part of the toy that won't be inserted into the vagina is the way to test if the lubricant is she to use with the toy. If the toy melts or begins gooey or sticky when rubbing the lube in, that's a sign that the lube isn't the right one for the toy."
Oil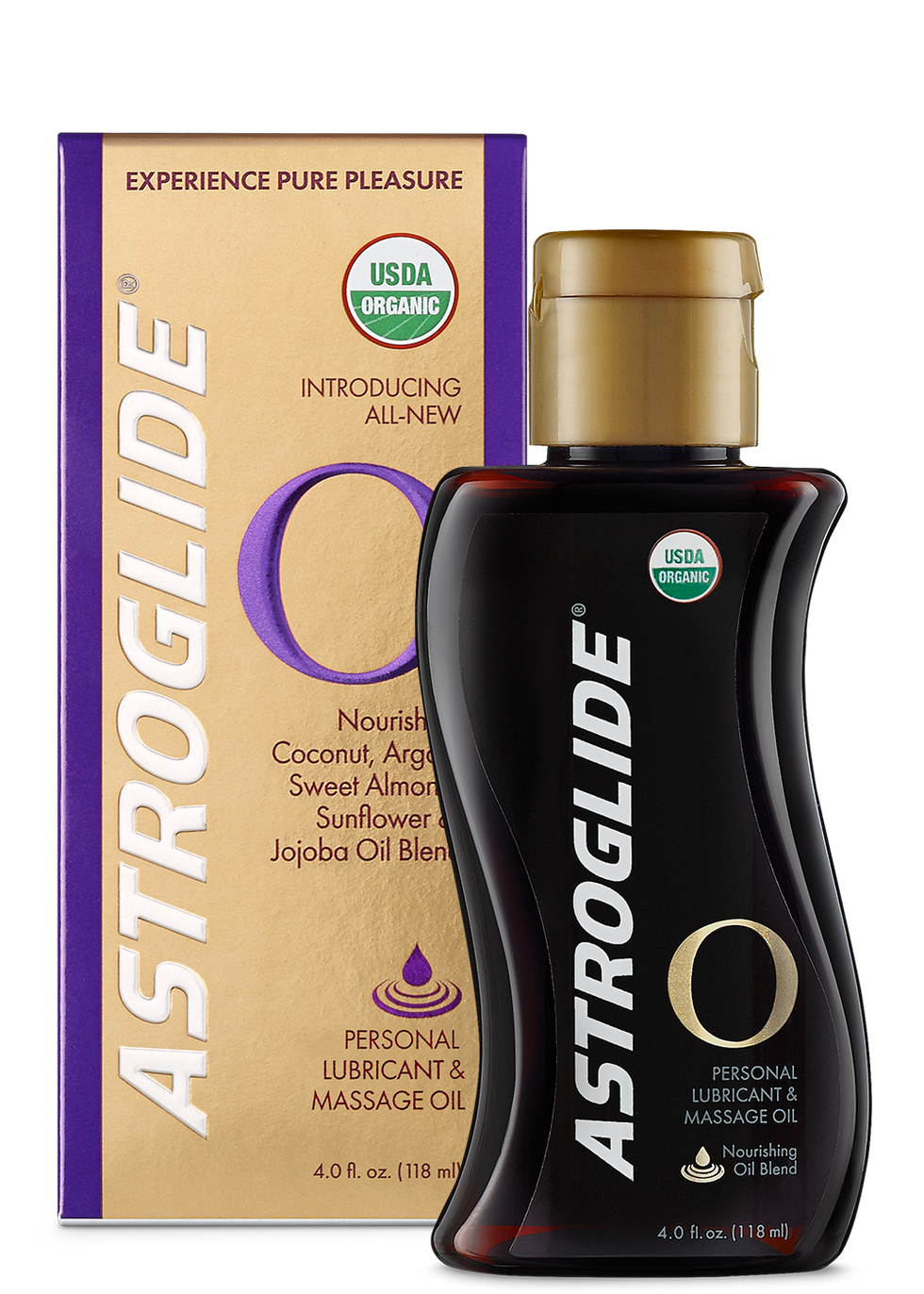 Shop Here
Tyomi emphasizes that oil-based lubricants cover a different range of sex toys and how well they pair with toys that "are going to be inserted into the anus, like butt plugs and finger rimmers."
These lubricants are best for materials such as glass, metal, wood, or gemstone according to our sexpert but are a hard "no" when it comes to silicone and rubber.
"Oil-based lubes should never be used with silicone or rubber toys. Oil-based lubes are heavier in consistency because they have an oil base."
Like, silicone, oil-based lubricants will damage your toys made of silicone and rubber. Tyomi's blog, Glam Erotica 101, elaborates stating that the oil breaks down the composition of the toys' material. But, also refreshingly adds that you can dig in your pantry to grab the coconut or grapeseed oil for your oil lubes as well.
Beware, oil is oil, so be sure to that your throw away sheets are on your bed to avoid staining your good ones.
Hybrid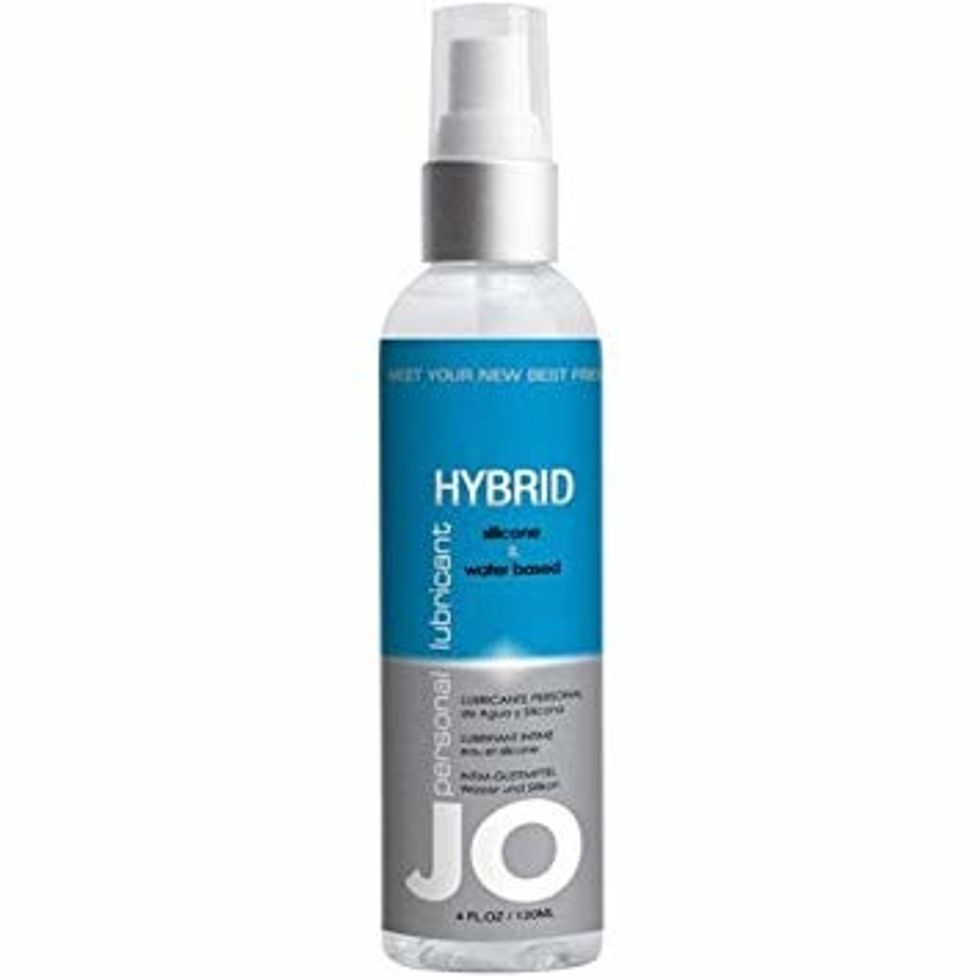 Shop Here
Last and seemingly least (unheard of, I know) are hybrid lubes. Hybrid lubes are a combination of both water and silicone. Because of this, Tyomi recommends that these types of lubricants be spot tested before using your silicone and rubber toys, as you would with silicone or oil-based lubricants. If your toys doesn't start to self-destruct, then you're good to go.
If you still feel some overwhelm when considering which lube is right for you, here are some Tyomi approved lubes you can start with: Astroglide, which is available in all formulas, Good Clean Love an organic water-based lube, and the silicone-based, Uberlube.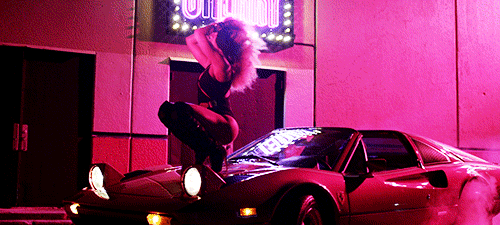 Get comfortable with some of those first and then venture out based on what you enjoy. Whatever you do, it's time to stop sleeping on the power of lube.
Oh and don't forget to thank me later.