Everyone grieves in their own way so recovery times will look different to different people. While one person may be ready to re-enter the dating scene after a few short weeks, it could take several months for someone else. In fact, a study published in the Journal of Positive Psychology suggests that it only takes three months to see the positive aspects of a breakup, but I've successfully helped my clients in as little as 30 days move past their pain.
The important thing is to remember to do what feels best for you. Unfortunately, I've also seen cases when people unnecessarily suffer for too long. So, how long does it take to get over a breakup? And what can you do to start feeling better today? Hopefully, you'll find these 5 tips to be helpful in shortening your recovery time so you can start feeling like yourself again.
1

.

Perform a cleansing ceremony.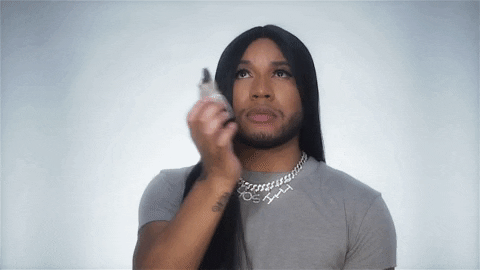 Giphy
The burning of sage or other herbs, (also known as smudging), is an ancient ritual of purification derived from the Native American culture. This practice is sacred in most Native communities, thus it should be employed with proper knowledge, respect, and intention. I would recommend using sage from an ethically obtained source such as an herbalist or native gatherer and research the history of this tradition before lighting up.
2

.

Rearrange your space.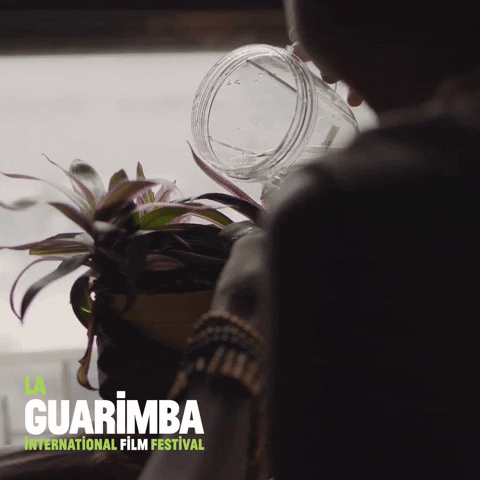 Giphy
The tradition of feng shui focuses on arranging the pieces of your living space in a way that creates balance and harmony. Feng shui is a Chinese term that literally means "wind and water," both naturally occurring phenomena. Thus, feng shui is thought to be a free-flowing art form that is akin to ideas of abundance, balance, and tranquility. It offers a unique way of viewing the Earth's elements to provide a more inviting environment.
Similar to the Law of Perpetual Transmutation of Energy, nature replenishes empty spaces. Practitioners of feng shui believe we have the power to create positive shifts in our lives using personal belongings in our homes. The entryway to your home is a great starting point. Spruce it up by removing excess clutter, updating your welcome mat, or adding more light to create more vibrant energy in this space.
3

.

Social detox.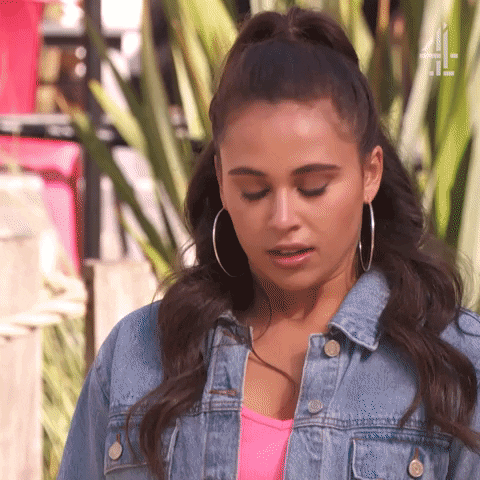 Social Media Goodbye GIF by Hollyoaks
Giphy
When you go through a breakup, the first few days can be overwhelming so the first thing you need to do is maintain a safe distance from your ex. One way to do this is by creating social distance, and I'm not just talking six feet, here. I mean more along the lines of a social detox. Delete old pictures and text messages from your phone and put them on block. And don't forget to unfriend them on social media so they're not popping up in your timeline. You can always re-follow them later.
4

.

Reflect on the lessons.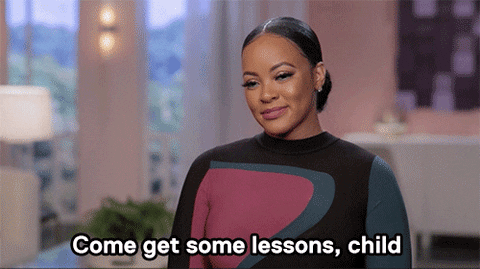 Giphy
This is something I always suggest to my clients — a moment to reflect on the relationship and not just the good parts. Most people fail to realize the opportunity that a breakup brings to redirect their energy and focus towards personal development. No one likes the pain that comes from heartache, but it can be a catalyst for creating the life and love that you desire.
5

.

Give your bedroom a makeover.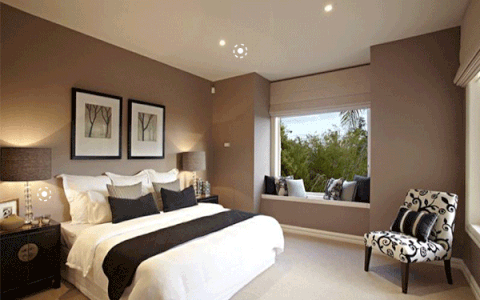 Giphy
If you shared a bed with your ex, then you may find it hard to resist sleeping on their side of the bed, hoping to get one last whiff of them. And right now, the last thing you need is a reminder of that one time the two of you...well, you know. So what's a quick fix for this? New bedding. Believe it or not, a simple task such as updating your linens can do wonders for your mood. Switch things up by upgrading your thread count, adding new decorative pillows, a comfy duvet cover, or might I suggest bamboo sheets.
Reclaim your space with a mini-makeover in your bedroom. These small changes can be a catalyst for embracing your newfound freedom.
Featured image by Getty Images

Keep reading...
Show less
On paper, I had every Black woman's dream. A six-figure salary. A flashy career in entertainment. But what most didn't realize is that I was severely burnt out. Corporate America had me working 70-hour work weeks, on average. I was juggling this while raising two small children. And as if that wasn't impossible enough, I was (and am!) an empath. I peep everything, intuitively pick up on vibes and easily absorb other people's energy and intentions.
Fast-paced environments that require lots of social interaction are extremely taxing for empaths and introverts, and that was my life for 10-12 hours each day! Every day, I constantly brushed off racist and sexist microaggressions, executed high-stakes presentations (despite being shy), schmoozed with celebrities and took on all of the last-minute, high-pressure projects needed to overcompensate for the deep insecurity that I felt inside about being a Black introvert.
Looking back, I was a train wreck waiting to happen. And happen it did.
At the height of my career, my once statement-making hair started to fall out in clumps. Then, the stomach issues, joint pain and random food allergies set in. Imagine being a young Black woman trying to convince your doctor that you're struggling with all of these random symptoms? Good luck!
Life has a funny way of forcing you to slow down when you refuse to slow down by choice; I was finally diagnosed with lupus and had to resign from my job. My doctor told me that my condition was likely triggered by my stressful lifestyle. Without realizing it, ignoring my true nature made me sick.
Although it was a hard pill to swallow at first, I recognize now that diamonds are forged through fire. Being diagnosed with lupus led to my spiritual awakening. If I hadn't gone through this crisis and discovered my passion for the metaphysical, my self-acceptance journey would have never begun. And for that, I am eternally grateful.
Despite society making Black women feel like we need to constantly display super-human strength and resilience, I am proud to be an empath. My experiences have taught me to respect my deep intuition and my need for a quieter, more introspective lifestyle. These are some of my favorite metaphysical practices as an empath that keep me healthy, emotionally, physically and spiritually.
1

.

Crystal Healing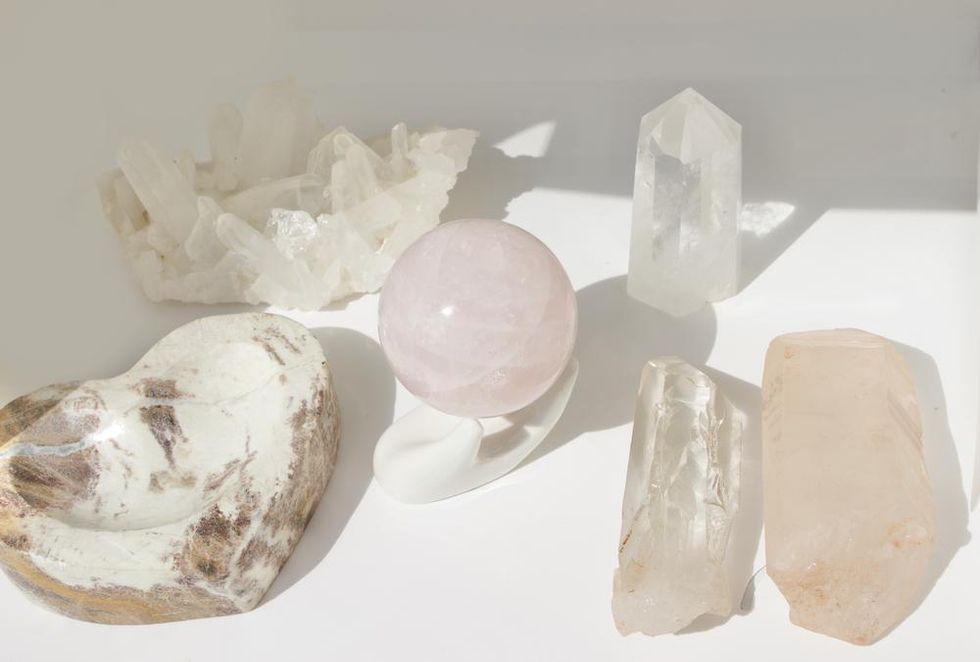 Shutterstock
According to Harper's Bazaar, crystal healing is a type of alternative therapy that involves using gemstones to bring balance to your life and mind. Healing crystals have been referenced in the Bible, by ancient philosophers, and were frequently used as healing and protective talismans in ancient civilizations like Egypt, Greece and Japan.
Each crystal emits a unique energy pattern and frequency. Carrying these crystals influences your own personal frequency and the quality of your aura in very specific ways.
Rose Quartz crystals are purported to attract love. Citrine is rumored to attract wealth. My personal favorite is Black Tourmaline. I never leave my house without it. It is highly protective and resistant to negative energy. It shields you from taking on the energy of your surroundings and the people around you - an absolute must-have for empaths, introverts, and highly sensitive people.
2

.

Acupuncture
According to PopSugar.com, acupuncture is the "placing of acupuncture needles at certain acupuncture points to treat a variety of ailments and pain, which are rooted in the blockage of energy." I have used acupuncture consistently over the past five years and for me it has significantly reduced bloating and joint pain and has improved my digestion. It has also promoted deeper sleep, reduced stress, and tons of other benefits that I swear by. I always feel incredibly refreshed and sleep deeply following my acupuncture treatments and try to schedule these in at least 1-2 times a month.
3

.

Mindfulness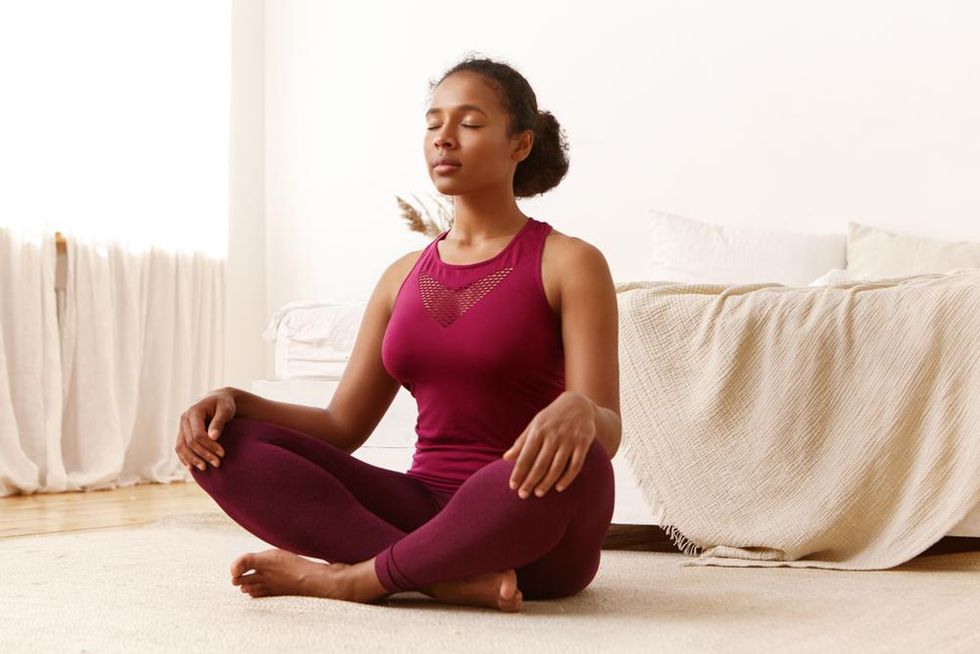 Shutterstock
According to MayoClinic.org, mindfulness is "a type of meditation in which you focus on being intensely aware of what you're sensing and feeling in the moment, without interpretation or judgment." The key to practicing mindfulness successfully is through allowing ourselves to be "fully present, aware of where we are and what we're doing, and not overly reactive or overwhelmed" by what's going on around us.
I practice mindfulness by taking a phone-free walk for at least 30 minutes each day and turning on my senses so that I can fully take in and appreciate all that is going on around me. Limiting your time on social media, turning off your phone, and doing one thing at a time (like eating with the TV off) are other ways to incorporate mindfulness into your life.
4

.

Astrology
Astrology is "the study of the influence that distant cosmic objects, usually stars and planets, have on human lives." Astrology boasts lots of legendary followers including Psychologist Carl Jung, Hippocrates, and bank tycoon J.P. Morgan who famously said, "Millionaires don't follow Astrology. Billionaires do."
Whether you believe in astrology or not, science has shown that the phases of the moon and planets have a profound effect on humanity, especially those who are already highly sensitive by nature. I notice that I am particularly tense and wound up during the full and new moon phases when lunar energy is super charged. Knowing my astrological placements and transits have also been extremely helpful and incredibly accurate in determining my energy patterns and experiences in the days and weeks ahead.
5

.

Feng Shui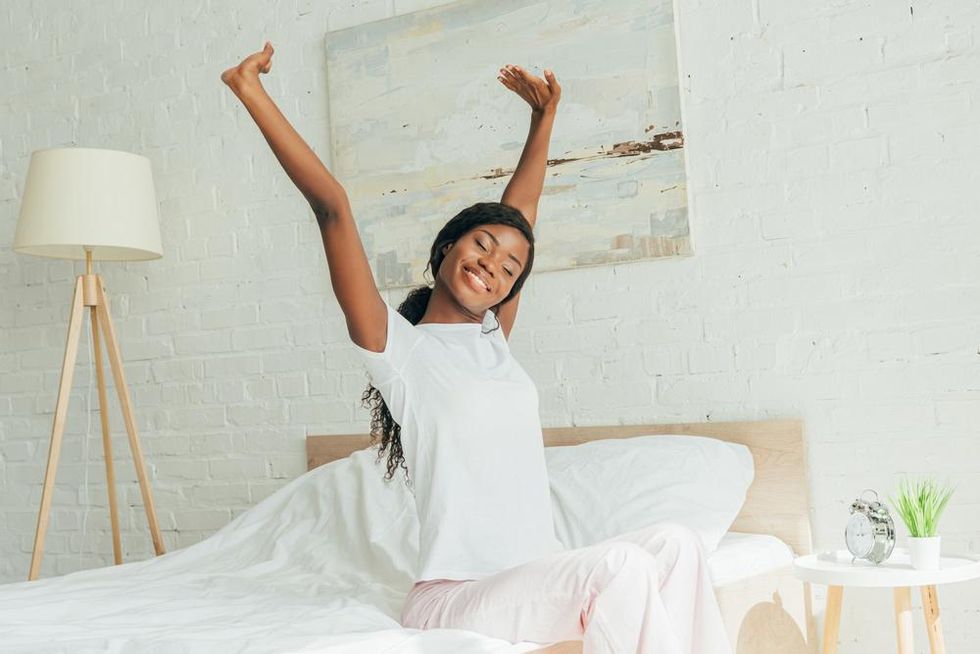 Shutterstock
According to Invaluable.com, feng shui, "often referred to as the art of placement" is, in the simplest of terms, "about positioning different elements to optimize 'Chi,' or energy in your environment." It is based on the belief that your environment has a direct effect on your mood and experiences.
I am so fascinated by feng shui and have noticed that when I follow its basic practices, like making sure my living space is clear and clutter-free so that energy can freely move, my mood, productivity and energy levels are instantly elevated. Notice how you feel immediately uplifted after cleaning your room? Having clutter and clothes around can be extremely draining to empaths and highly sensitive people.
6

.

Reiki
According to Reiki.org, "Reiki is a Japanese technique for stress reduction and relaxation that also promotes healing. It is administered by 'laying on hands' and is based on the idea that an unseen 'life force energy' flows through us and is what causes us to be alive."
When our "life force energy" is low, we are more likely to get sick or feel stress, and if it is high, we are more capable of feeling happy and healthy.
Reiki for me has been like therapy. The advice and energy that I receive from my Reiki practitioner is holistic and makes me keenly aware of the patterns and imbalances in my life. I try to schedule in a session at least once a month.
7

.

Taking Spiritual Moon Baths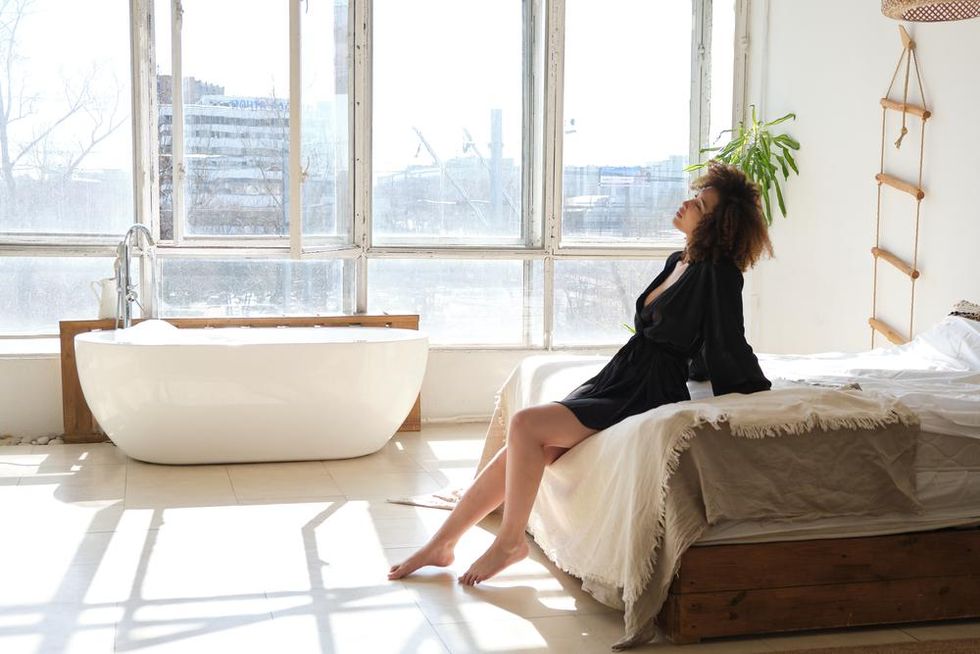 Shutterstock
Rooted in ancient Ayurvedic practice, moon bathing is the act of tapping into the powerful energy of the moon to promote optimal physical and emotional health. There are a number of ways to tap into the energy of the moon - my favorite way is through my bi-weekly Moon Bath Regimen, i.e. taking a healing bath with crystals, essential oils, herb botanicals and a variety of sea salts.
When I take my baths, I use formulas that are specifically targeted to what's going on in my life at the time. I use Ylang ylang and Rose quartz if I need to boost feelings of acceptance and love for myself or to reconnect romantically with my partner. I use Green Aventurine and Eucalyptus essential oil if I'm feeling stagnant and unmotivated. Rhodonite is my go-to if I'm going through a tense situation like a break-up, or difficult work project. This practice has helped me so much that I created a company out of it.
Of all of my metaphysical and ritual self-care practices, moon baths are by far the most fulfilling and effective for me. I schedule them in twice monthly during the New Moon and Full Moon phases - with additional baths whenever I am feeling particularly heightened or over-stimulated. I view my ritual moon baths as much-needed alone time where I'm able to manifest positive vibes and experiences in my life.
Are you a member of our insiders squad? Join us in the xoTribe Members Community today!
Featured image by Shutterstock

Keep reading...
Show less
Now that the new year is here and it is setting the tone for the decade ahead, we have the chance to use this sturdy and supportive energy to get us where we're trying to go; especially in love. We talk about wanting to change our relationship status from single to coupled, committed, or married but many are not sure what to do to help that process along.
Willing or not, you've probably tried online dating, blind dates, the friend of a friend referral and the tried and true, meeting someone out in these streets. For some, nothing seems to land them with that "stay bae". You know - that person who you meet, hang out with and when the date is coming to a close, you look at each other and say, "You wanna stay here and get another drink?" That's a stay-bae.
We all want that and yet many of us struggle to make that kind of connection. But, there's hope. Often the energy we carry out into the world has an impact on how we relate to others. We cultivate our love energy at home, and if your home energy isn't inviting companionship and romance, it could be a real struggle to land love at your doorstep.
Here is how you can help the year deliver the romantic connections you long for. Assess your home for the following feng shui no-no's and use these feng shui tips to make sure you are dripping in romance sauce every time you step out the house.
Evaluate What Your Bed Is Saying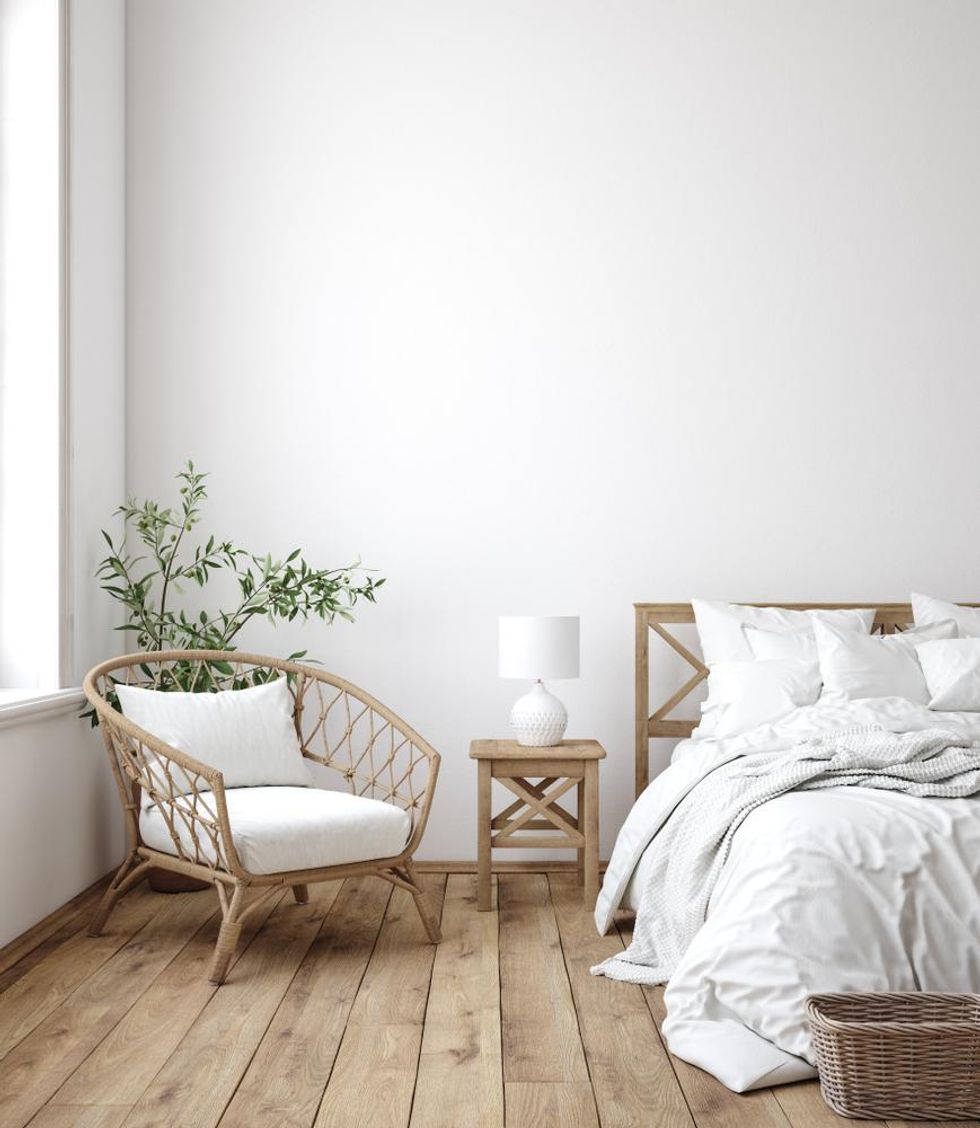 Shutterstock
Our bed is critical when it comes to attracting romance and love. As you know, couples use the bed for many things - sex, pillow talk, Netflix and even protest. Your bed must set the tone for the life you want to enjoy in that bed. In feng shui, furniture placement is vital. Is either side of your bed up against a wall? If it is, move it. Both sides of your bed need to be accessible.

If you have your bed up against a wall like a bunk bed, stop right now and move it. How can your love partner or "Mr. Right for Tonight" feel welcomed if he has to climb over you like a six-year-old cousin who is spending the night? Both sides of your bed need equal access. Only headboards should be up against the wall.
Dress Your Bed Invitingly
Now that your bed is appropriately positioned, is it dressed? Do you have a well-dressed bed or do you leave the covers twisted, and the pillows tossed when you start the day? Having a bed that is appealing with comfortable pillows sends you out of the house with a romance confidence that is attractive to others.
Just think about that moment when hottie at the gym is giving you the eye from the treadmill, and you remember you got your granny panties on. Your energy shuts down because there is no way you will let gym-bae see those raggedy yet comfortable drawers on you. So your vibe shuts him down before you even get to say a word. It's the same principle with the bed linens and placement.
Add Some Tables To The Mix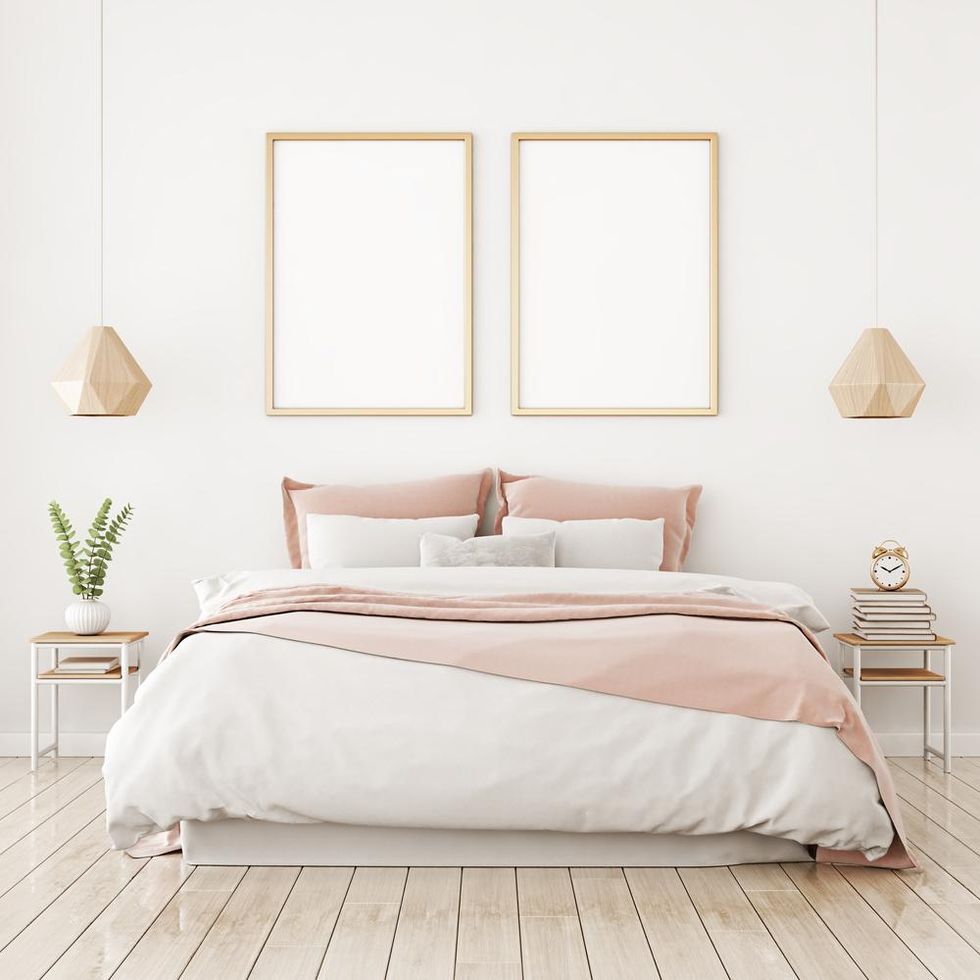 Shutterstock
And while we are in the bedroom, do you have nightstands or end tables by your bed? You should. They frame the energy. Not having nightstands is like going out without earrings. You should decorate the nightstands with warm lighting, something fragrant and of course, keep them clutter-free. There should be no photos of family, children, or ex-mates on your nightstand. The ex-mate picture is a given, but family and children photos are one concept that many people miss.

No romantic partner wants to be looking at a photo of your father as he is trying to romance this man's daughter. Is this making sense? It's a romance killer. Save the family photos for the living room or other non-romance parts of the house.
Match Your Knicks With Knacks
The other feng shui tip you can use to invite couple-hood into your home and life is to have things in doubles in your home. If you have artwork on the walls, have prints that represent doubles. For example, instead of one boat on the lake, choose a piece that has two boats. If you have a cookie jar in the kitchen, get a matching jar for your tea bags. Instead of one big lamp for the living room, get two lamps that can light the whole room together. If you are a knick-knack person, be sure that your knick has a knack to match. We need to create the energy of coupling and pairs in our home, so the message is subtly clear to stay-bae when you invite him over.
And finally, make sure the entrance to your home is clear, bright and smelling sweet when you open the door. Now that your home has you ready to attract love; be sure not to let a cluttered, dark entryway ruin all of your hard work when you invite potential-bae for a visit.
Give these feng shui tips a try, sooner than later. Here's to this year granting love to everyone who can show that they are ready to receive.
Featured image by Shutterstock
Originally published on January 12, 2018
Keep reading...
Show less
While mantras and the dedication to more self-care and health practices is a beautiful way to press reset year-round, a lot of us forget how important it is to nurture our most my sacred space.
And by that I mean, our homes.
While the outside world comes with stresses and responsibilities and chaos, your home very much embodies the eye of the storm. There you find peace, tranquility, and solace. And because it does, you shouldn't be afraid to elevate the way you think about it and how you make it work for you. Dare to do something different as you set your intentions for the rest of the year. Turn your home into a place that takes care of you.
Give these ten feng shui tidbits a try and ignite a positive and nourishing energy shift in your life for 2020.
1

.

Keep your entryway clutter-free, well-lit, and laced with an inviting aroma.
Everyone who enters your home will take on the attitude and energy that greets them when the front door opens. Your entryway should inspire guests to bring only the happiest, healthiest parts of themselves into your home. We all have baggage, but bright paint and a fragrant scent will encourage your grumpiest neighbor to leave their negativity at the curb. Clutter-free means no trash, no stacks of mail, no piles of shoes, no shovels, and no raggedy coat racks in the doorway.
Make sure your home's entrance is saying, "Girl! Come on in here, so we can relax and have fun" as opposed to, "Ugh! What took you so long? I'm drowning in here!"
2

.

Designate a place for guest to leave their shoes.
For centuries, ancient Chinese feng shui pioneers have followed this rule: do not wear shoes in the house. Shoes carry gum, mucus, feces and much more from the street into your home. Allowing people to walk around your home in their shoes is the equivalent of walking through Times Square barefoot. Secondly, letting shoes be worn in your home energetically represents people carrying their problems into your residence. As you can imagine, other people's issues to settle into your space can seriously interfere with your home's peace and positivity.
Do yourself a favor and always have the guests leave their shoes and their troubles at the door.
Tip: Keep a small basket of ankle socks on hand to offer those girlfriends whose toes haven't seen a pedicure in a while.
3

.

Protect your kitchen.
The kitchen nourishes the family both literally and energetically. Anything that sustains you is worth protecting. It is best if you cannot see into the kitchen from the front door. Do something to cover your kitchen doorway. Energetically, visible access to the kitchen from the front door gives way to problems with weight, eating disorders, and other nourishment-related health problems.
Tip: Use all four fires on your stovetop when cooking. Most people (especially singles) tend to use the same jet repeatedly. In feng shui, putting all stovetop jets into action energetically balances your body's health.
4

.

Shut the bathroom door (and put the toilet seat down).
Bathrooms are physically and energetically set up to "get rid of" what we no longer need or want. We all use the bathroom to wash away dirt and release other bodily things we are too lady-like to mention here. But did you know that bathrooms will energetically wash away your finances as well? Keeping your toilet seat up and bathroom door open is the energetic equivalent of saying, "Here, take my money, I don't need it."
So next time bae heads to the bathroom, tell him to put the lid down because your bank account depends on it.
5

.

Be sure the living room doesn't feel like a museum.
Living rooms should be set up for conversation. It is the room where "living" (being with loved ones, communicating, enjoying good company) is supposed to take place. Seating should be set up fairly close together, clutter-free, cozy and inviting. Furniture set far apart or lined up along the walls does not encourage "living" or togetherness. It's okay for the living room to look like the cover of Architectural Digest, as long as it doesn't feel like the Smithsonian.
6

.

The Bedroom - sleep, sex & solitude (not necessarily in that order).
There are lots of fun, feng shui facts about the bedroom, so take note.
Bedrooms are the lungs of the home where deep breathing (relaxation) should take place.
Bedrooms are best when placed at the back of the home, where the energy is more Yin.
Every bed should have a headboard because when we rest at night, energy from the universe enters our bodies through the tops of our heads. Too much cosmic intake can be over-stimulating and disrupt your sleep.
Do not store items underneath the bed. Doing so symbolizes underhanded, sneaky, or backstabbing behavior from others.
7

.

It's Electric! (and unhealthy).
Electrical currents are harmful to our human bodies. In modern times, it is hard to avoid. Nevertheless, there are things we can do to decrease our electrical exposure. What your grandmama said about not sitting so close to the TV is correct but the most vital place to reduce your contact with electrical currents is in your bedrooms. Free your bedroom of all electrical items like TVs, radios, and electrical alarm clocks.
If full-on monastery-mode is not your cup of tea, then at least unplug the electronics before you sleep. Just plug everything into a power strip and turn the strip off at night. For those who sleep with their cellphones, try and break that habit by sleeping with all electronics a minimum of four feet away from the foot of the bed. And, yes…that includes your cellphone as it charges overnight.
8

.

Table Talk
When shopping for a table, keep this in mind. The most uncomfortable tables are those with a glass tabletop. Fear of breaking or cracking the table is a visitor's worst nightmare. People can't help but feel tension when they have to place something on a glass table. The stress is distracting and takes away from a good conversation and fun activities. So, when you're redecorating, swap the glass out for wood, leather, or some other less fragile tabletop.
9

.

Big Windows and High Ceilings
When choosing a new home or apartment, be sure the top of the window frame is higher than the tallest resident or frequent overnight guest. Short window frames give college-baller bae that uneasy, trapped feeling. We don't want that energy creeping into our relationship.
10

.

 Place A Protector Near The Entryway
Every queen needs protection. Feng shui suggests using a talisman at or near your home's entrance as a tool of security and an attractor of good vibes. Different cultures have different talisman items. The Chinese culture like the bagua, while a home of African descent may choose an ankh or the eye of Ra. Japanese cultures fancy fu-dogs, while Tibetan cultures favor porcelain scrolls. The choice is yours.
Featured image by Shutterstock.
Want more stories like this? Sign up for our newsletter here to receive our latest articles and news straight to your inbox.

Keep reading...
Show less