Manifesting has been the topic of discussion and more mainstream recently than it has in any previous decade before. Questions like, "What is manifestation?" "Do you have to have some special powers to do it?" and "Is manifesting the same for everyone?" arise while understanding this phenomenon. Well, what if there was a way to manifest that best fits your natural rhythm, gifts, and way of going about things? The fact is, each one of us has different modes of understanding, processing, and expression, and we all need something different to feed our souls. One individual may benefit from a certain manifestation technique, while another may find that same technique restrictive to what they are creating in their own lives.
Say, for example, a Cancer would benefit strongly from following the Moon cycles when it comes to manifesting. Cancers are ruled by the Moon and have a natural affinity and connection to this celestial body. Cancer's potential for manifesting under the New Moon is an even more potent experience for them, as they are the physical expression of La Luna herself. A Capricorn, however, with their logic, their plans, and their traditions, may not necessarily resonate with this specific mode of manifestation. A Capricorn has a list of goals to move through and they benefit from more physical and tangible things. Charging a crystal or an item that holds value to them with their positive intentions and good juju and then carrying this token around serves this sign well. Having something physical to represent what they are manifesting is an experience that feels real for them, and something they feel they are consciously creating and building in their life, which works for this earth sign.
Manifesting and the power to do so isn't given to just a selected few people in the world or to the wisest spiritual gurus, it is a gift we all have within us and a talent that we are born with. However, by knowing what you resonate with most, what inspires you deeply, and what you naturally flow with, you can enhance this potential in your life and fully live out your dreams. We are all made as unique individuals, with unique stories, experiences, and potentials. Why not use this truth to uniquely come up with a manifestation practice that not only works but is practical for you and the life you are living today? Spiritual practices are not a one-size-fits-all experience, and by working with your higher self and what you need, you can open up to your full potential in life, and manifest from your own source of love, wisdom, and hope.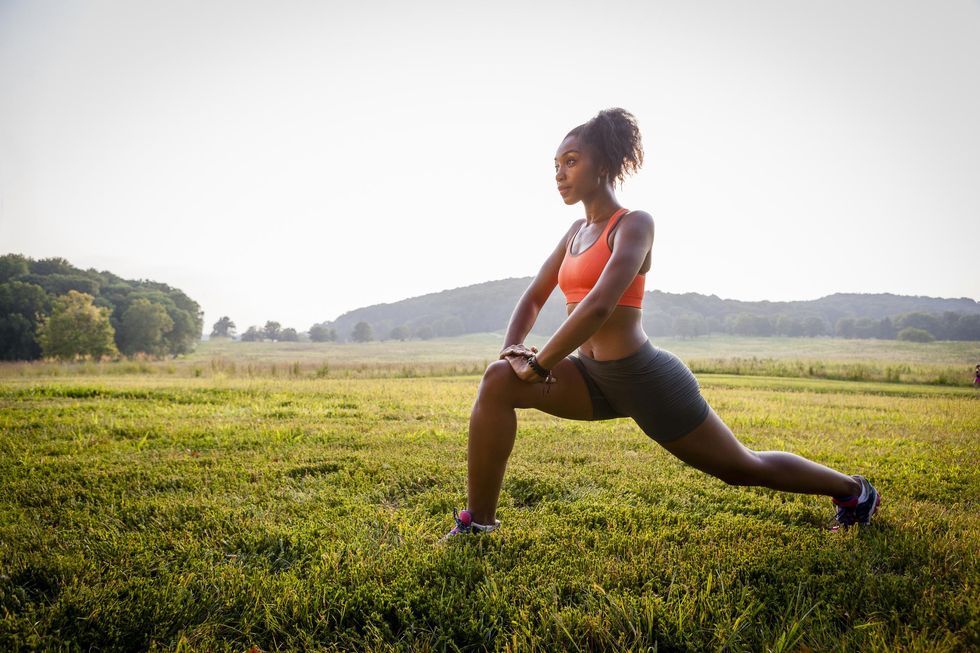 Getty Images
How to Manifest as an Aries
Being a fire sign, manifestation techniques that excite are good go-to's for you, Aries. Exercising and getting your body moving are good ways to tap into your manifestation potential. A beneficial routine for you would be to go on a morning run every day, and during this run visualize what you want to manifest. Not only are you getting the energy moving with your body, but you are also showing yourself the passion and stamina you have to get there. If visualizing and running are too much of a multi-task, you can also set the intention to where every time you go on a morning run, your thoughts are free and positive. The run is all about getting you into this good feeling energy, where all can manifest.
How to Manifest as a Taurus
Manifesting is something Taurus' are typically more aware of than most signs as you have a natural gift of attracting and accumulating, being an earth sign ruled by Venus. With your more sensual and earthly nature, you need to feel comfortable and safe to open up and allow, and having a safe space or environment that nourishes is beneficial for you. A good manifestation technique for Taurus would be incorporating some feng shui into your life and setting up zones of manifestation in the home. The southeast area of your home is considered your wealth zone, and this is a good area of your home to manifest. Make sure this area of your home is decluttered and adorned with your favorite gems, wood, plants, and things that remind you of wealth.
How to Manifest as a Gemini
With Gemini being ruled by Mercury, the biggest tool for Gemini and manifesting is to let go of any over-analyzation, and to let your creativity take the lead here. Gemini benefits from writing techniques when it comes to manifestation, and making a list of what you are manifesting in your life at this time is a simple, yet effective way to manifest. For you, putting your hand to the pen and seeing your words come to life does something magical in your world, and is a tool that brings you closer to the divine. Remember when you are writing your intentions to think about the way each of these intentions makes you feel and how it would feel to receive them or be that.
How to Manifest as a Cancer
As mentioned above, Cancers have a special connection with the Moon that should never go unmissed when talking about manifestation. The Moon has many different cycles, all representing different cycles of the spiritual and emotional journey. The New Moon specifically, is a magical time to manifest. This is a good day of the month for Cancers to mark on their calendar and as a day to consciously make sure you are thinking positive, setting your intentions, and planning for your future. Another technique when working with the Moon is to make some Moonwater by setting out a jar of water under the Full Moon. The next day, you can drink the water as an aid for healing, creativity, inspiration, or while thinking of a specific intention.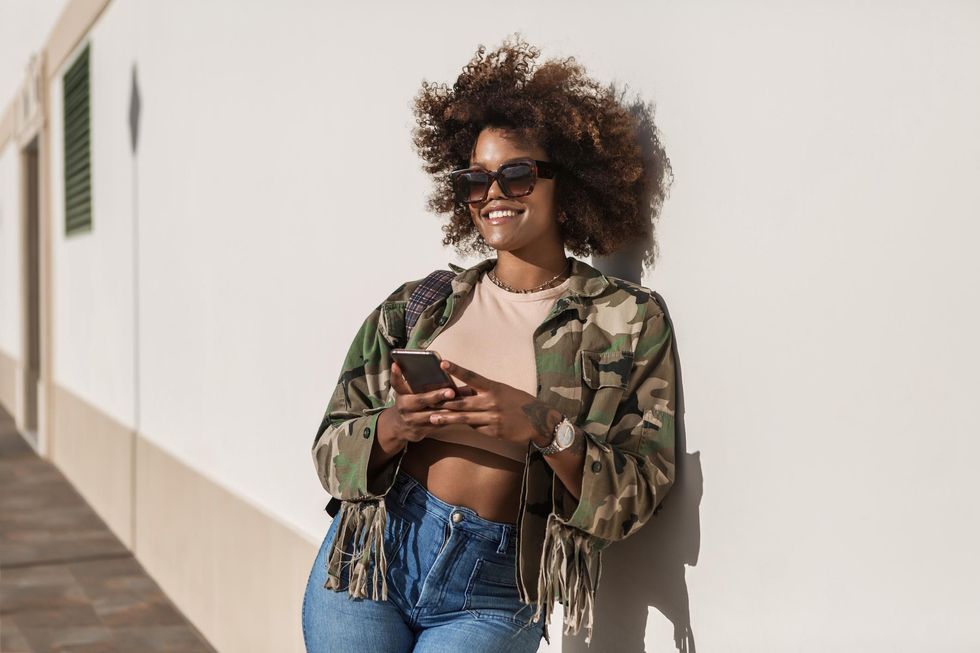 Getty Images
How to Manifest as a Leo
Contrary to Cancer's connection with the Moon, Leo on the other hand has an affinity for the Sun. Leo's ruling planet is a powerful force for manifestation, and you can work with the Sun in your daily manifestation rituals. Lay down under the Sun, close your eyes, and feel the warmth of the Sun's energy on your skin. While you feel yourself absorbing the light of the Sun, visualize what you want to manifest in your life. The Sun symbolizes happiness and joy and feeling this energy and excitement while thinking of your manifestations is key for Leos. If you don't feel good about it you aren't going to be backing your intentions with self-belief and joy, which is key here. So on a day where you are feeling really good, go out into the Sun, and manifest.
How to Manifest as a Virgo
The best way for Virgos to manifest is by doing less and allowing more. Virgos are hard workers and find much of their joy in life in their work, in their routines, and in what they can do for others. However, this can be bittersweet for Virgos as you can overextend yourself which is an energy drainer when it comes to manifesting. When you can allow yourself more time to just rest and be, you allow your manifestations to catch up to you. If you are always on the go onto the next mission, you miss the potential you are in at this very moment. Schedule a day where you have absolutely nothing on your to-do list but to do be. Take this day where you are doing less, and allowing everything to come to you. Virgo's are aligned with harvest, and you have a natural power of attraction that you can tap into when you are focused on being more rather than doing.
How to Manifest as a Libra
Libra loves a good aesthetic, and visualization techniques are key for you when it comes to manifesting. A vision board is an amazing manifesting ritual for Libras to have on their belt and is a creative way to work with energy. Bring out the Pinterest board, find a few magazines, and collect visual representations of what inspires you and what you want to bring into your life. Quotes and keywords are also great to use when making your vision board as hearing or seeing these words while you're going about your day can be check-in points for you and reminders of what you are manifesting. Make your board visually appealing to you, hang it up in an area of your home where you feel the best and most inspired, and let the magic happen.
How to Manifest as a Scorpio
Scorpios rule the 8th house which is about all things witchy, spiritual, and taboo. Manifestation rituals serve you well, and you are all about connecting to the spiritual magic of it all. Create an altar with your favorite crystals and herbs, and light a candle while thinking of what you want to manifest. Look at the dancing flame of the candle and visualize how you would feel if your manifestation was in your world already. If you want to take it further you can pull a tarot or oracle card to place next to your candle as a visual representation of the energy you are bringing into your life at this time. Different colors of candles signify different energies and specifically green, brown, and yellow candles are good for manifesting.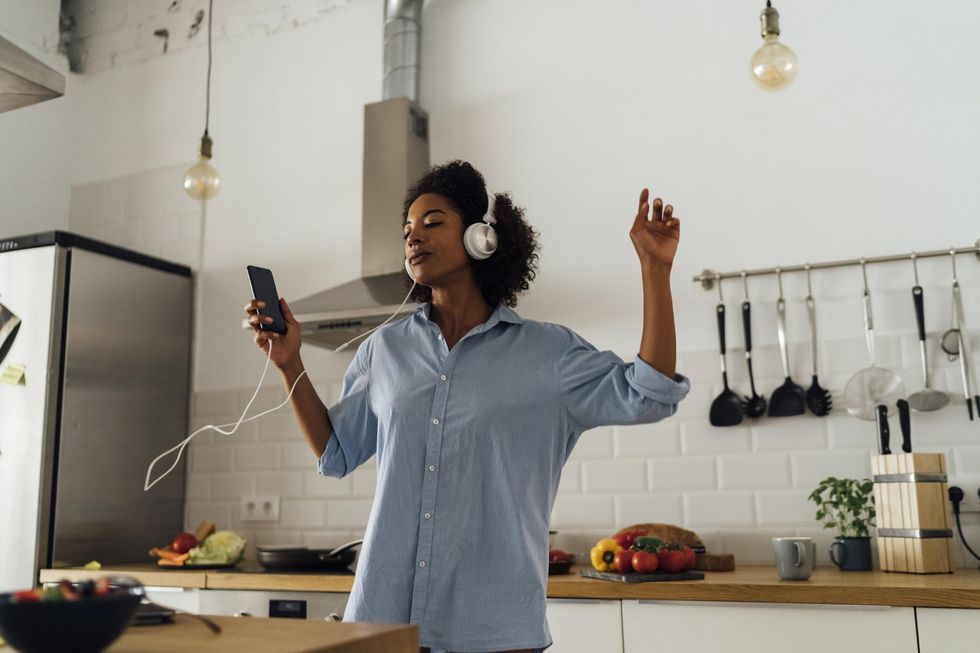 Getty Images
How to Manifest as a Sagittarius
For Sagittarius, inspiration is everything when it comes to manifesting. You need to feel inspired and enlivened by what you are bringing to fruition in your life and by putting yourself into these spaces and environments, you set yourself up for success. Good manifestation rituals for you are to do what feels fun and exciting. Go to a concert and while you are dancing, visualize all the good things coming your way. Play your favorite song and dance by yourself in your room while visualizing white light emanating from your aura. Go on a hike and when you are at the top of the peak or arrive at your destination, visualize yourself releasing everything holding you back from your manifestations, and bringing in everything you want for yourself. Getting yourself in the zone of happiness is your direct road to manifestation, Sagittarius.
How to Manifest as a Capricorn
Capricorn rules what is tangible and this sign is all about results. Capricorn tends to focus on the last part of manifesting, which is the manifestation itself. However, a key component to manifesting is the intention itself and your starting point. A good manifesting ritual for Capricorn is to have a tangible memento for manifesting. Get a crystal, hold it in your hand, and set the intention of what you want it to help you manifest. Carry this gem around with you, meditate with it, and use it as a tangible reminder of what you are manifesting. Some good crystals for Capricorns to work with are malachite, tiger eye, and garnet. You can also do this with a special piece of jewelry, a charm, a photo, or anything tangible that is inspiring and magical to you.
How to Manifest as an Aquarius
Aquarius works with the collective consciousness, and bringing other people in when it comes to manifesting, is a positive and beneficial tool for you. Group meditations, getting a reading, talking to a friend about what inspires you, and connecting with animals, are all rituals that serve your soul well. Come together with another who is trying to bring about something similar, and do a group meditation on connection, bringing your energy together, and manifesting something beautiful. Go to a group workshop and exchange ideas, stories, and what is inspiring you. Another thing about Aquarius is their connection with humanity and humanitarian acts. Giving back, donating to charity, and doing something for someone else puts you in an energy of fulfillment rather than lack, and is good energy for manifesting for you as well.
How to Manifest as a Pisces
Pisces are creative souls and creativity is a key component for you when it comes to manifesting. Creating art, painting, writing poetry, and listening to your favorite song, are all good manifestation rituals for you. Pisces tend to align strongly with music and a good manifestation technique to do is to pick a song that inspires you and gives you all the feel-good energy. Put this song in your playlist that you listen to the most often, and whenever this song plays take it as a reminder that you are on the right path, and to think about your manifestations and what you want to bring into your life. This song is your dedicated soul song and can be used to get you into the zone of attraction and gratitude.
Let's make things inbox official! Sign up for the xoNecole newsletter for daily love, wellness, career, and exclusive content delivered straight to your inbox.
Featured image by Getty Images
Keep reading...
Show less
Tiffany Haddish is on a mission to inspire children and build their confidence through her children's book Layla, the Last Black Unicorn. The comedian has been very open about her childhood and the struggles she faced after her mother's accident, which Tiffany said had a permanent effect on her mother's personality due to brain damage. After her mom's accident, she ended up in foster care but despite all the adversity she experienced, she was still determined to have a better life and eventually manifested the life of her dreams.
While speaking to E! News' Daily Pop, the Like a Boss star revealed that she manifested the house that she's living in. "I'm literally sitting in the house that I used to walk past as a young girl and say, 'That's my house. That's my house.' I bought that house," she said. "I bought this house off the Internet because that was my dream to, like, 'That's my house.' And I got it. Everything I've ever wanted, for the most part—there's a few things I don't have—but I've achieved it. Did I think it was gonna happen? I wasn't sure, never was sure, but I always put the work in to get to it."
The concept behind Layla, the Last Black Unicorn derives from Tiffany's childhood as she was constantly teased for being different. She wants kids to know that it's okay to be different and uses her book to celebrate their uniqueness.
"It's inspired by my childhood and how different I was and how hard it was for me to fit in," she said. "Realizing that my differences can be my wins and it can help others, and so I wanted to share that with kids. Also, growing up, I didn't see too many books by Black female authors, so I thought this was a good way to start kicking that door open—even though there are a lot of books out by Black, female authors now, because I was a kid a very long time ago—but I figured I'd join the club."
Layla, the Last Black Unicorn follows up on her first book The Last Black Unicorn where she opened up about her childhood and how she used laughter as a way to survive.
Let's make things inbox official! Sign up for the xoNecole newsletter for daily love, wellness, career, and exclusive content delivered straight to your inbox.
Featured image by Jon Kopaloff/WireImage
Keep reading...
Show less
April is a time of growth, transformation, love, and fresh starts. There is a need to balance passion with emotions and grace with courage this month, as many different pieces of the puzzle begin to come together after somewhat of a confusing start to 2022. April begins with the Sun in Aries and a New Moon in Aries on April 1. The month begins with fiery passion, self-expression, and initiation, and signifies the fresh starts that this month is bringing in general. Change is inevitable and Aries reminds us of the empowerment that can come from making things happen for yourself, no matter what obstacles may previously have been there.
Venus enters Pisces on April 5 and will remain in this emotionally influenced water sign until May 2. Love is about going deep, transcending, and moving with compassion right now. The emotional inspiration is strong while Venus is in Pisces, and this is a good time to create art and admire the connection to love and the mysteries of life. Mercury enters Taurus on April 10 before Taurus Season begins on April 19. And while Mercury is in Taurus, communications become more grounded and rooted in the facts and the meaningful. Mercury in Taurus wants to build, grow with another, and express love in practical ways and there is a balancing act happening this month between wanting to stabilize what is, and letting things flow how they want to right now.
On April 12, there is a powerful conjunction forming between Jupiter and Neptune, and this conjunction signifies intentions turning into manifestations, and making your dreams come true. The effect of this conjunction will be flowing throughout the entire year, and this is one of the most important days of the year for positive thinking, intention setting, and creative and spiritual pursuits. A few days later, Mars moves out of Aquarius and enters Pisces on April 14, and the drive turns from mental pursuits to emotional.
Although we are in fire and earth seasons this month, April has a strong emotional pull to it and these are where a lot of the transformations are taking place right now. April is overall the month of new beginnings and emotional breakthroughs. There are two New Moons and one Full Moon happening this month, which is significant in and of itself. The powerful New Moon in Aries on April 1, the balanced Full Pink Moon in Libra on April 16, and the transformative New Moon Partial Solar Eclipse in Taurus on April 30.
Emotions are high, and they are meant to enlighten and awaken at this time. This is the month to claim your new beginnings.
ARIES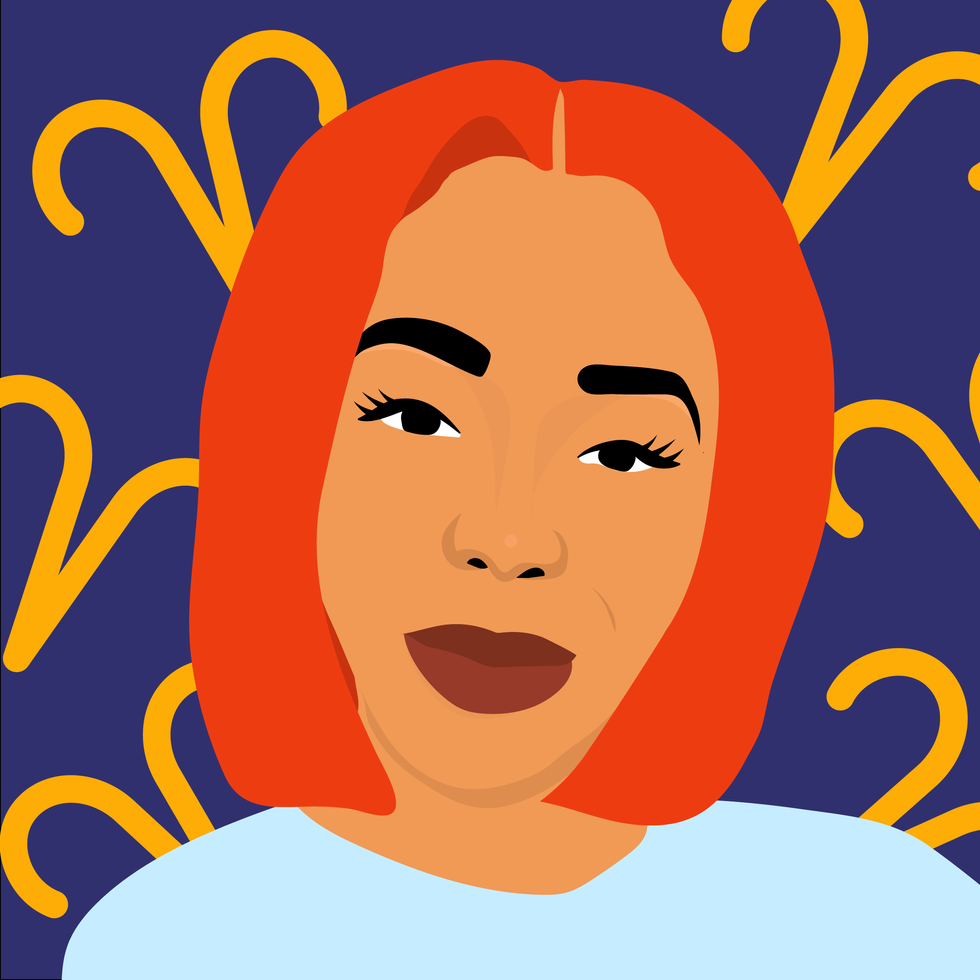 AriesKyra Jay for xoNecole
Aries Season is here, and it's your time to shine, Aries! This month brings with it a time of fresh starts, growth, and compassion. With a New Moon in your sign on the first day of the month, you are entering April claiming your new beginnings and your empowerment. Goals are being attended to, and you have all of the support with you right now to make some major waves in life. Your inner world is flowing with ideas, gifts, and truths, and your intentions are showing fruition in April.
Although you are seeing major progress and growth right now, you are still in a time of important self-reflection and of releasing from your life what hasn't been serving you. From April 5 to May 2, Venus is in your 12th house of endings, the subconscious, and all things hidden, and your emotional world is spending some time in reflection. You are learning from the past, letting go of old patterns here, and seeking your emotional truths. With a Full Moon in your opposite sign Libra and a Solar Eclipse in your 2nd house before the month ends, something about your partnerships is changing this month, and you are the one making the calls here.
TAURUS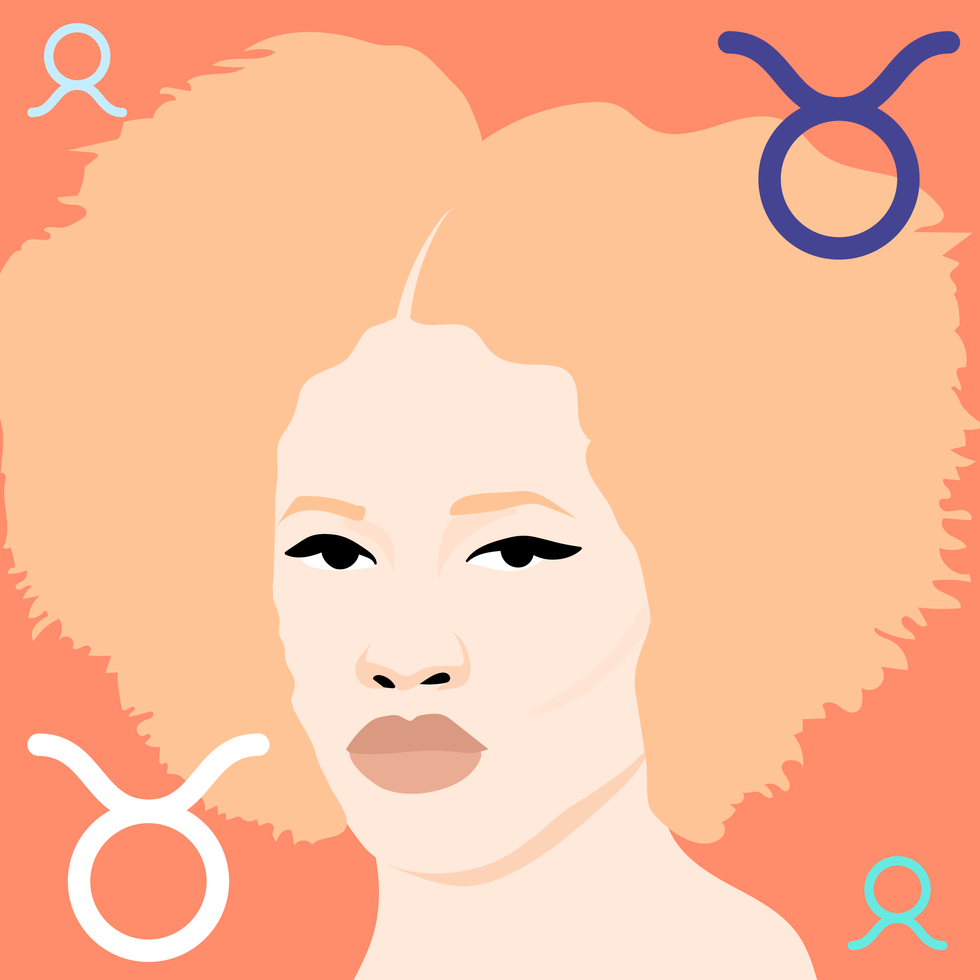 TaurusKyra Jay for xoNecole
You are on the path towards greater abundance right now, Taurus. April is a time of transformation and a time where the seeds of your intentions are blooming into the flowers of your desires. You have been doing important work when it comes to self-love, valuing yourself, and valuing what you bring to the table, and this energy is transforming things in positive ways when it comes to your financial world. Make space for more to come this month, and take the time to plan for your future. With your ruling planet Venus moving through your 11th house of friendships, aspirations, and community in April, you have the people around you to help make your dreams come true.
Moving into the month, the energy begins to move into your sign, and your solar return is here. On April 10, Mercury moves into Taurus, on April 19, Taurus Season begins, and on April 30, there is a New Moon Solar Eclipse in Taurus as well. April is your time of becoming. You have been working diligently towards the things that are most important to you in life and you are feeling a renewed sense of vitality with the support, abundance, and connection that is in your life in April.
GEMINI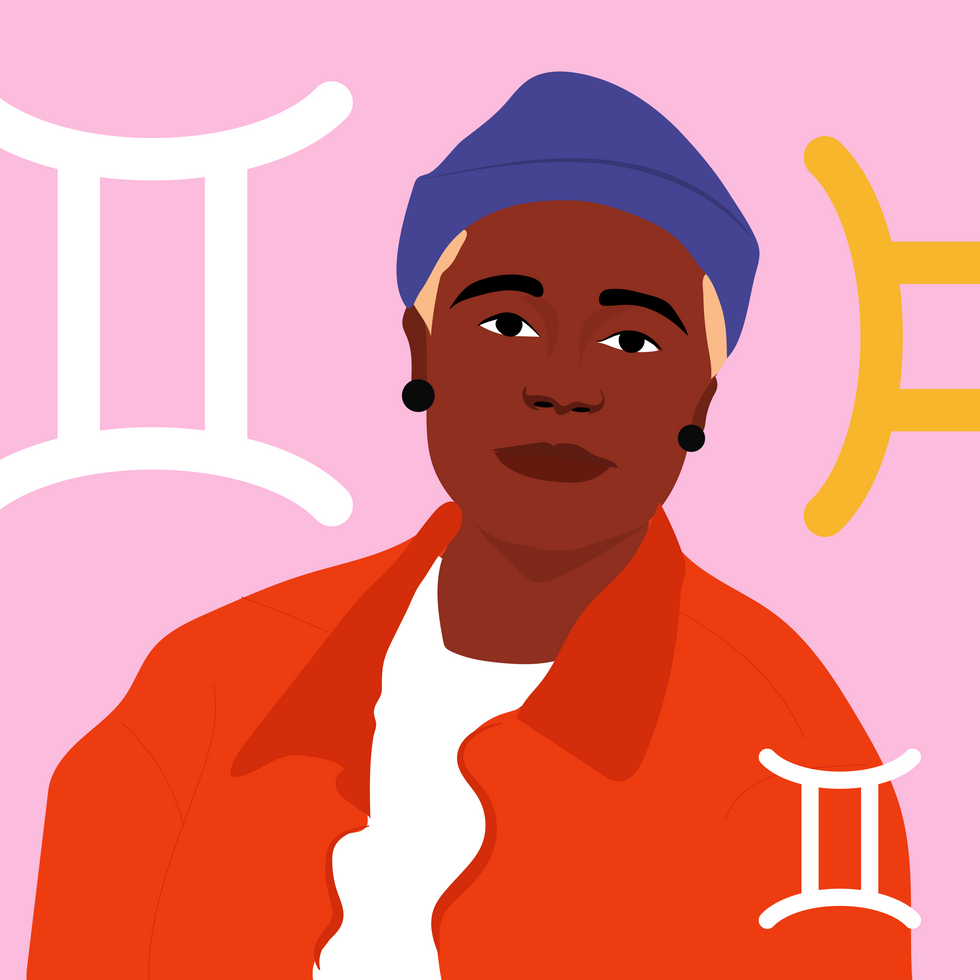 GeminiKyra Jay for xoNecole
April is a time of balance, patience, and trusting everything is coming together for you, Gemini. There has been a strong focus on your career this year, and April is bringing in those achievements and recognition you have been looking for. The New Moon on April 1 is transiting your 11th house, and you are moving into April with your community, social circle, and friendships in mind, and are seeing some new beginnings here. This month is all about learning to work together with others in harmony, and keeping an open mind when it comes to different perspectives and ways of navigating your experiences with another.
There is a need for some closure this month, some time to understand the different perspectives and self-beliefs within, and to dive deep into which ones serve and which ones hinder. Mercury will be in your 12th house of the unknown until it moves into your sign on April 29, and for most of the month some more mental downtime, rest, and self-reflection are necessary. With a Full Moon in fellow air sign Libra on April 16, there are key moments of love in your life this month, and gratitude should be acknowledged right now.
CANCER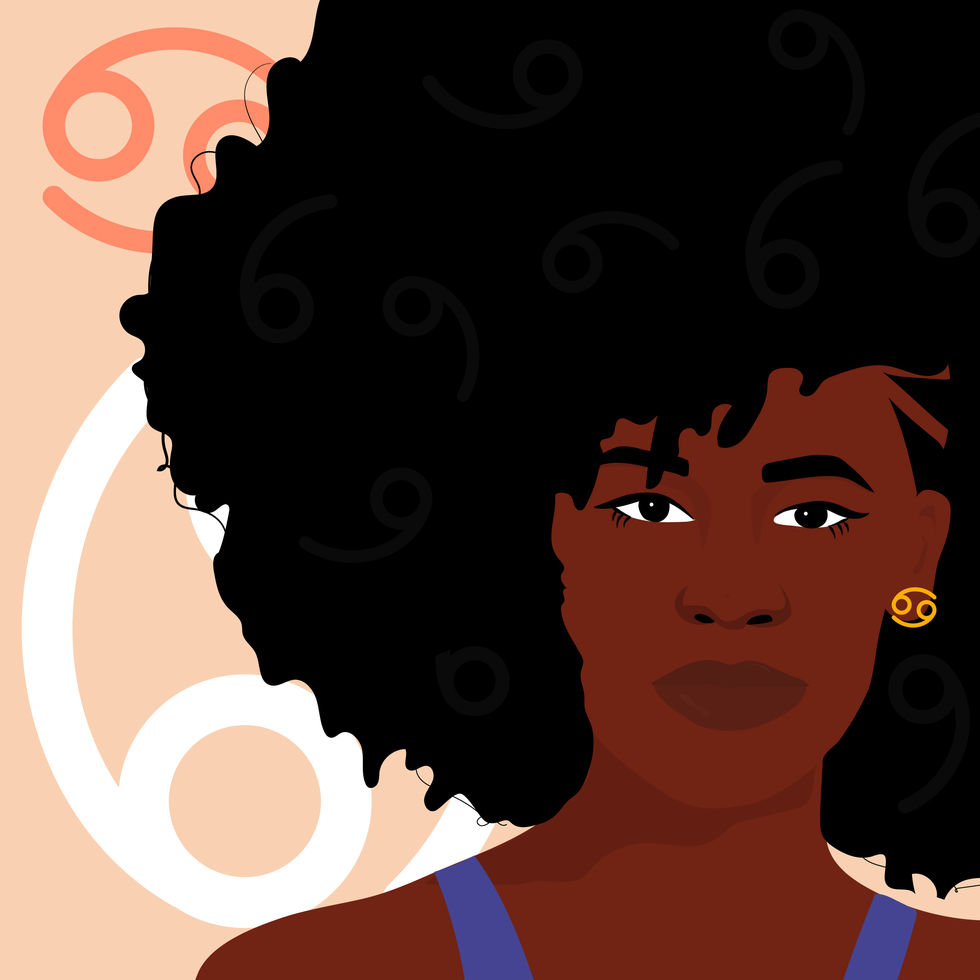 CancerKyra Jay for xoNecole
​April is all about not overthinking things and letting things come to you, Cancer. There is a New Moon in your 10th house of reputation as the month begins, and your Moonchild Soul is shining in your authenticity. You are thinking a lot about your career and professional successes at the beginning of the month, and processing the changes that have been flowing through here. April overall is the time for you to take things one day at a time, honor your creativity and inspirations, and to continue to show up for yourself.
Venus moves through fellow water sign Pisces from April 5 to May 2, and this energy is positively influencing your love life and sense of adventure. With Venus in your 9th house of travel and exploration for most of the month, April is a good time to take that trip you've been wanting to take, and to overall get some time away to decompress. Your mind is a gift, and you are learning more about the different perspectives and intuitive insights that have been flowing through your world. April is your month to align, gain clarity, and explore what the universe has to offer you, Cancer.
LEO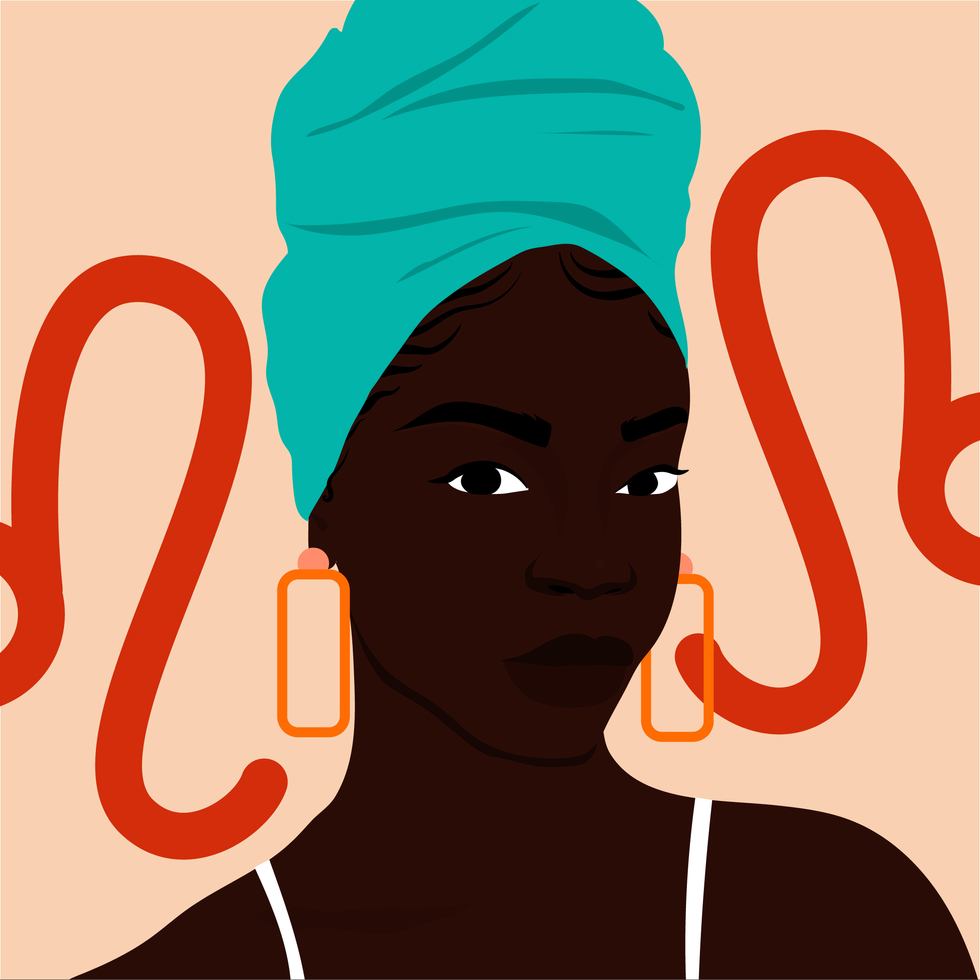 LeoKyra Jay for xoNecole
​This month is a time of karmic justice, and the tables turning in your life, Leo. You are moving out of a time of challenge and into more of your personal success, as past decisions and paths show fruition. April begins with a New Moon in fellow fire sign Aries, and opportunities are headed your way at the beginning of the month. There is a sense of passion, inspiration, and freedom in the air for you and there are some exciting experiences to say yes to right now. What's unfolding for you is the divine plan, and it's coming through from your dignity, patience, and the time you took to really consider your options and your path in life.
With Venus moving through your house of intimacy for most of the month, and a Solar Eclipse in your house of publicity before the month ends; balancing personal life with professional life is necessary. There is an emotional need to connect, commit, and dive deeper emotionally this month, and you are getting opportunities to grow with another. Your guidance is to trust your intuitive visions and insights and to uncover what wants to come to the surface right now. You are making the unknown known this month, and breaking free.
VIRGO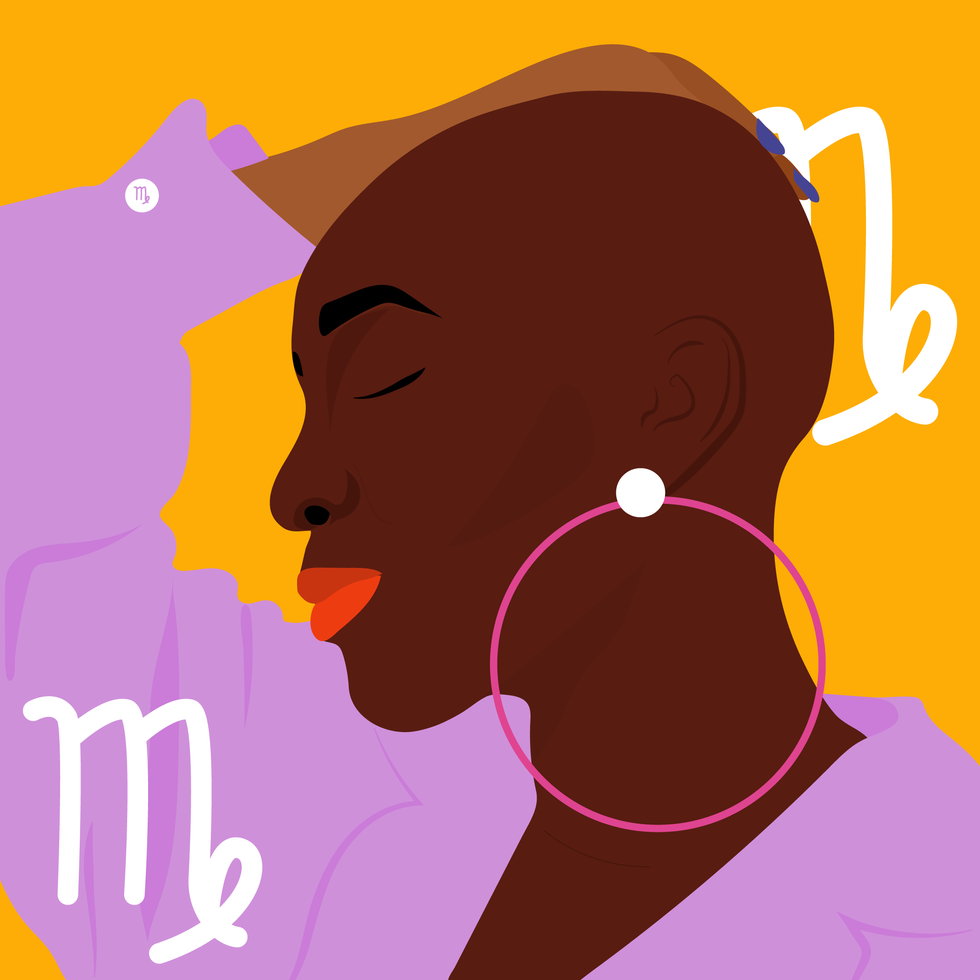 VirgoKyra Jay for xoNecole
​Love is the motive this month, Virgo. April is a time of new beginnings for you in your relationships and within your emotional world. With a New Moon in your 8th house on the first of the month, you are breaking through any barriers that have been placed between you and love and letting the walls fall. With Venus moving through an area of your chart dealing with relationships for most of April, you are feeling the progress, connection, and alignment you have been looking for in love, and there is a confidence in you both physically and emotionally.
Your ruling planet Mercury is moving through your 9th house of adventure from April 10 to April 29, and you are exploring your options in life right now. With a Full Moon in your 2nd house of values, assets, and income in mid-April, you are releasing from your life anything that doesn't add up with how you see yourself, your future, and how you value yourself. April is all about playing your cards right, and thinking out of the box to gain new insights. There is a Solar Eclipse happening on April 30, and you are ending the month inspired by the paths that are opening for you right now.
LIBRA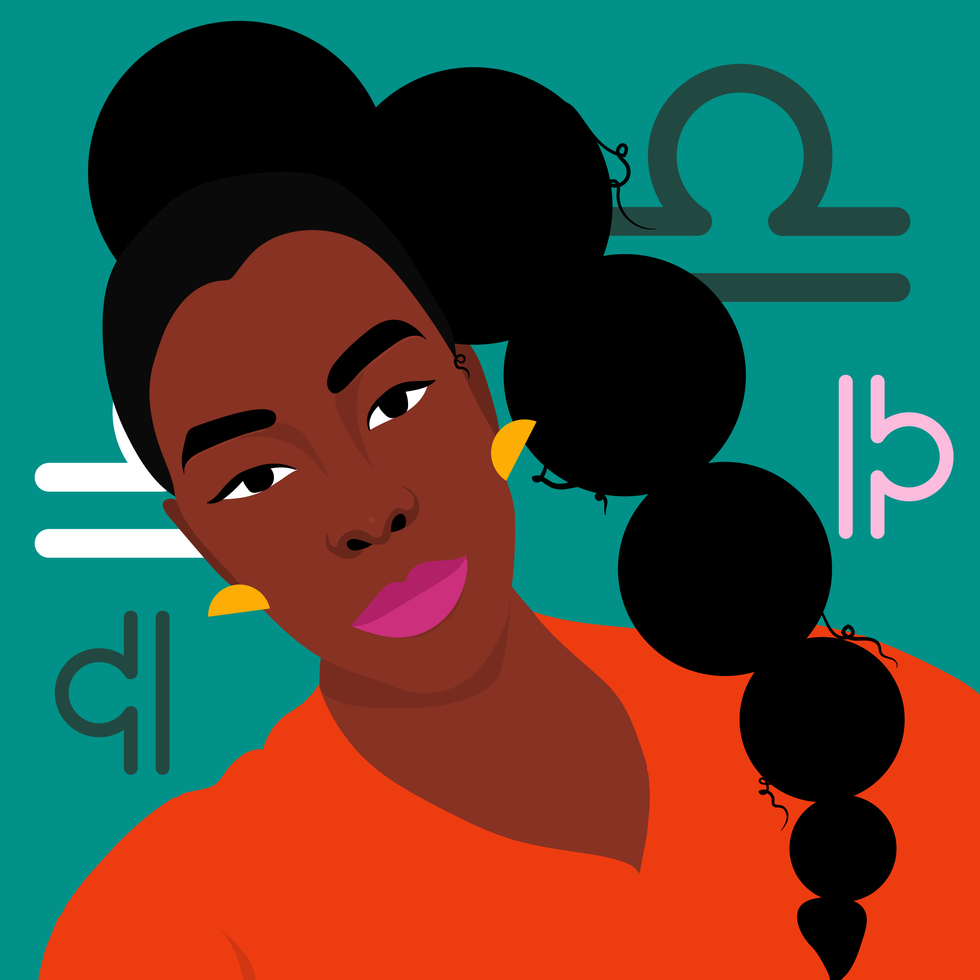 LibraKyra Jay for xoNecole
​April is all about fresh starts, speaking your voice, and cutting through the bs. You are empowered by the transformations that you are moving through right now, and others are inspired by your process and progress this month, Libra. You start the month out with Mars in your 5th house of romance and a New Moon in your 7th house of love, and this combo is exactly what it sounds like. The beginning of the month is all about basking in love and letting yourself receive the love that you so often give to others. Make your happiness the priority right now, Libra.
Moving into the month, there is a Full Pink Moon in your sign on April 16. This is a time where you are going to really be seeing the culmination, endings, and new beginnings in your life, and a time to release what doesn't feel like you anymore. Boundaries may need to be placed this month to honor your self-respect and self-love, and you are getting the space to do just that. The balance of the yin and yang within comes into play right now, and April is the time to accept, release, renew, and speak up. You are powerful, Libra.
SCORPIO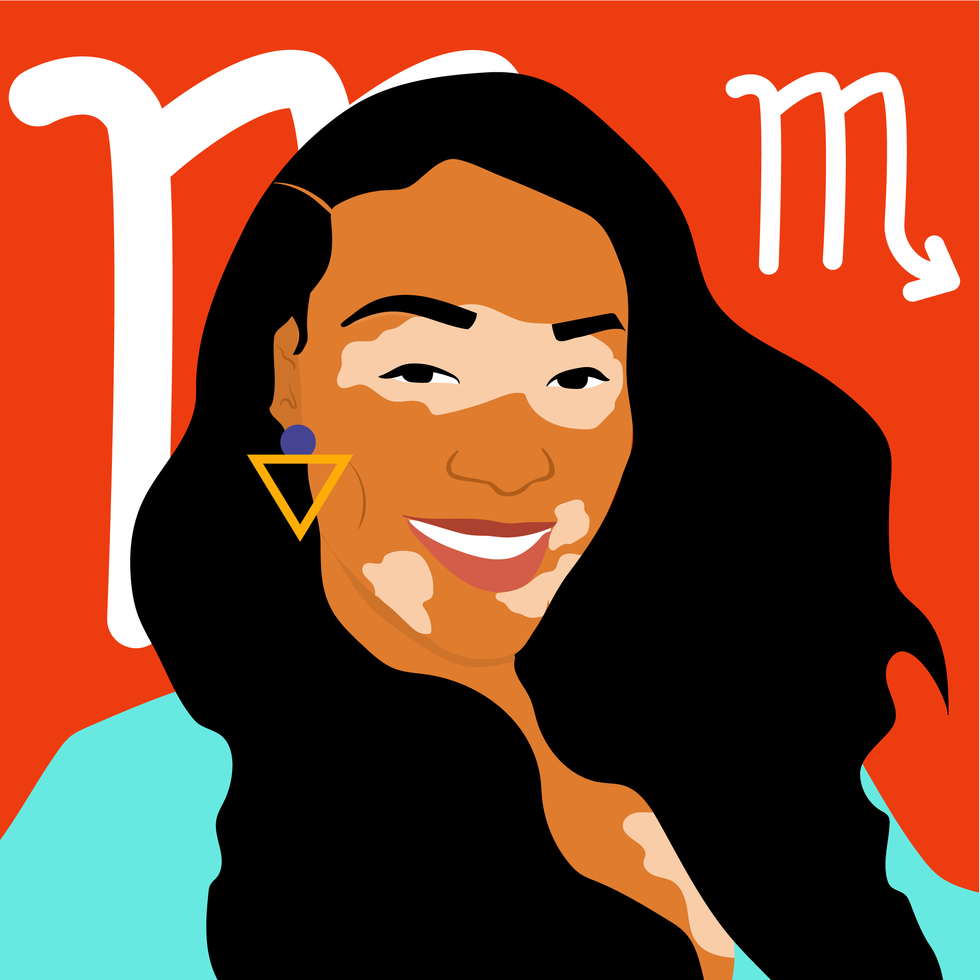 ScorpioKyra Jay for xoNecole
​Positive outcomes are coming through for you this month, Scorpio. April is a time when you are shining in your joy, your truths, and your compassion. The beginning of April is bringing in new beginnings to working/everyday life and you are seeking out new, beneficial, healthy routines that work with you. You are taking a grounded approach to things right now, and letting the blessings unfold for you. With Venus moving through your house of romance for most of the month, April is all about feeling the love, giving it, and grounding yourself in gratitude.
Old chapters are closing in April, and you are satisfied with what is coming to fruition for you right now. You are ready to leave the past behind and are finding peace in doing so. On April 29, one of your ruling planets Pluto goes Retrograde, and there is a need for more patience and understanding when it comes to communications, expression, and making your voice heard. On the next day, there is a New Moon Solar Eclipse in your sister sign Taurus, and you are gaining clarity on what support systems, love, and relationships have and will be there for you through it all.
SAGITTARIUS
SagittariusKyra Jay for xoNecole
This is a month of seeking truth, understanding, and new developments, Sagittarius. There is a New Moon in the fellow fire sign on April 1, and this New Moon is influencing your love life and sense of happiness. The beginning of the month is all about reminding you how loved you are, and about giving you those nudges to speak up for yourself, your heart, and what it needs. View things within the lens of self-love this month, and don't let any naysayers get you down. You know what is best for you and you have the power to connect with more of the people who align with that as well.
With Mercury in your 6th house of work, health, and daily routines from April 10 to 29, and a Solar Eclipse in this area of your chart on April 30, you are moving towards the end of the month with your health and well-being in mind. The ideas, insights, and breakthroughs are coming in for you right now to see what needs to be released and what would nourish you. April is about clearing out any old perspectives that aren't serving you now and letting yourself rise to your new beginnings, Sagittarius.
CAPRICORN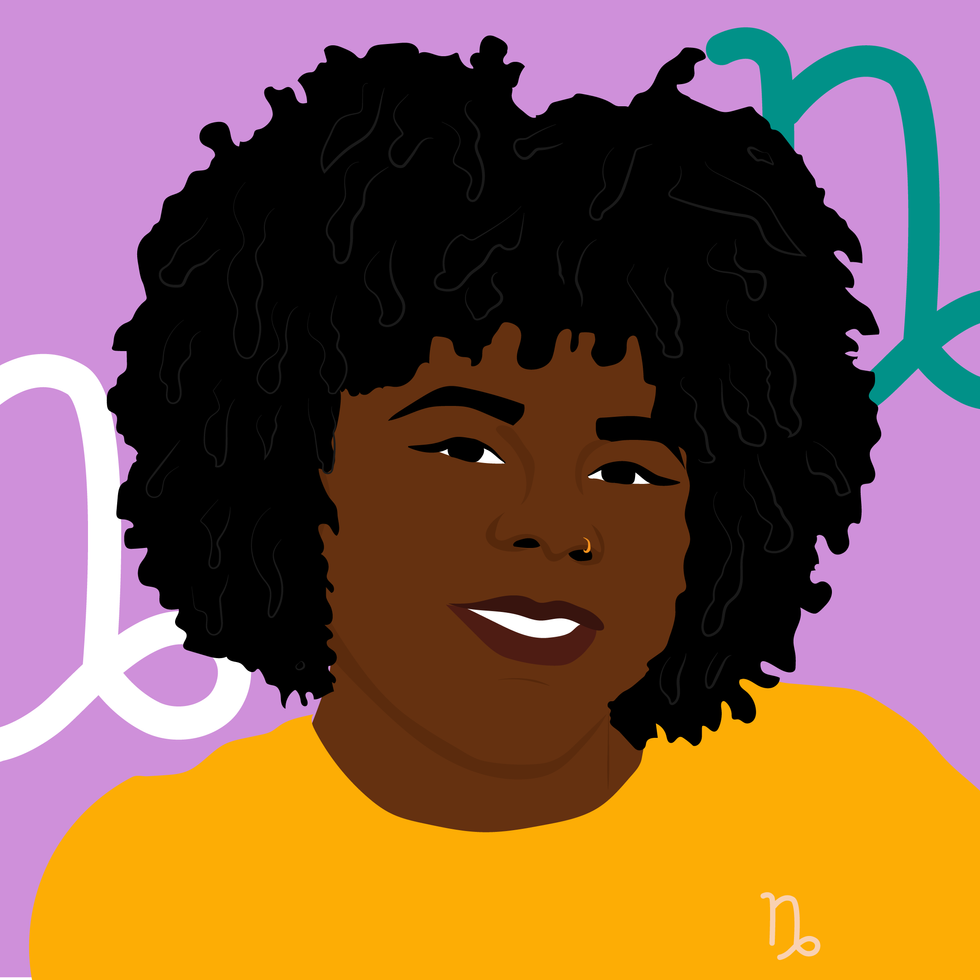 CapricornKyra Jay for xoNecole
April is your month of breakthroughs and fortune, Capricorn. You are entering a time of success after some experiences of feeling like your world has been flipped upside down. April is all about things falling into their divine place, finding your ground, and you benefiting from the transitions you are seeing in life right now. With Venus flowing through your 3rd house of communication for most of the month, you are speaking from the heart and receiving messages of love as well, and this is a good month to connect, communicate, and get your ideas and thoughts heard.
You are known for being your goal-oriented and hardworking self, and with a Full Moon on April 16 in your house of career, you are getting the right opportunities to close out old chapters in your professional world, and see some new paths open for you here too. There is a sense of leveling up this month. Pluto goes Retrograde in your sign on April 29 before the month ends, you are entering a journey of understanding yourself more, your path in life, and what feeling personally empowered means to you. Flow with change--don't force, and make space for your blessings, Capricorn.
AQUARIUS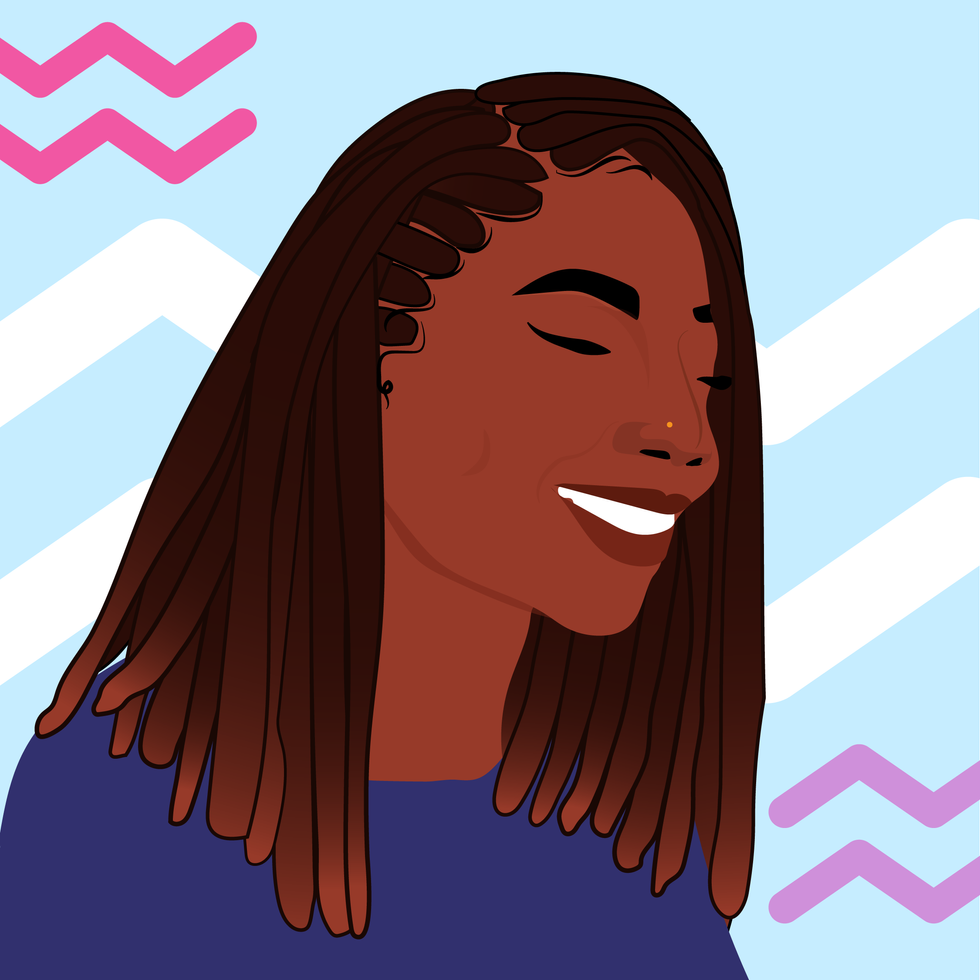 AquariusKyra Jay for xoNecole
​This month is all about gaining new insights, opening your mind, and spending some time reflecting on all that's been, Aquarius. The New Moon on April 1 is highlighting your communications and your personal influence, and this is a good time to express yourself, connect with others, and get some errands done. Some important messages are coming through right now. April is all about acting on intuition and intention rather than impulse, and about making sure your actions align with your values. You are seeing things with new eyes this month and also taking into account who and what supports this vision for yours, Aquarius.
With Mars in your sign until April 14, you have some extra energy at your disposal right now, and all the opportunities to move forward with your personal dreams. The Full Moon happening in fellow air sign Libra on April 16 is happening in an area of your chart that has to do with adventure and expansion, and April overall is a good month for you to network and meet some new people. Have fun with your self-expression this month, and remind yourself how valuable and needed your perspective and knowledge is in this world, Aquarius.
PISCES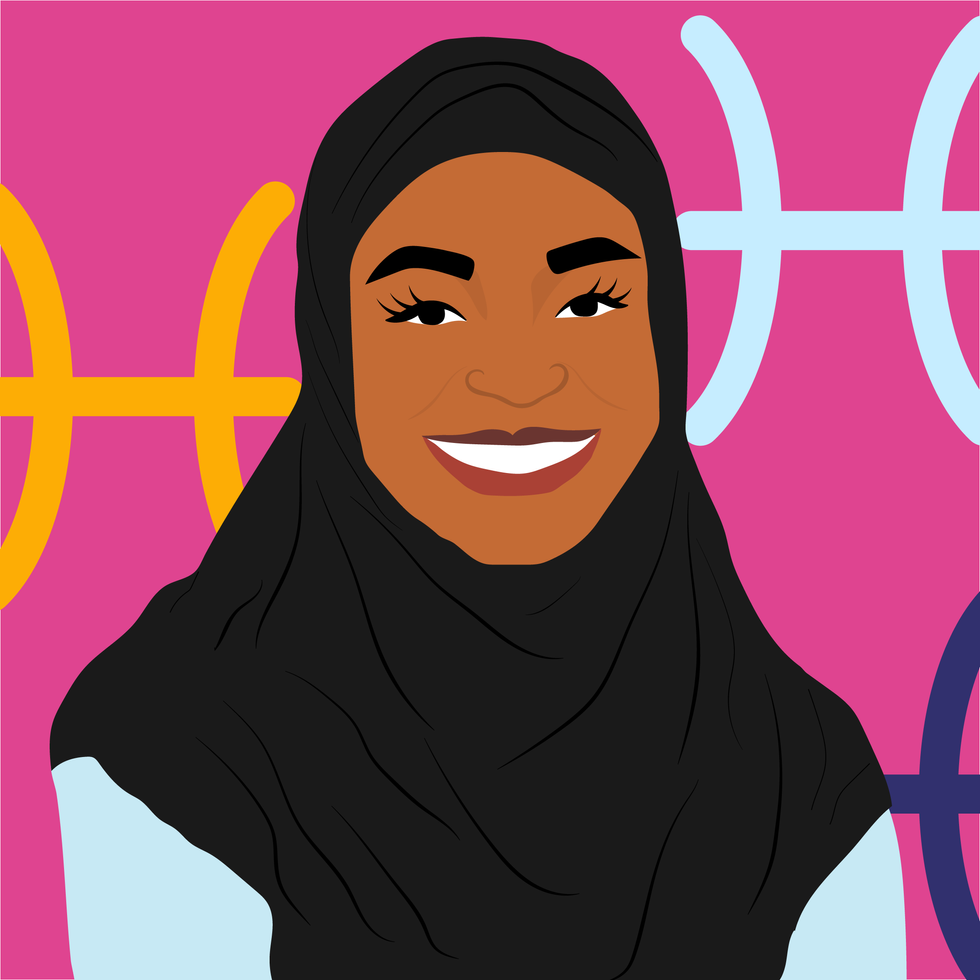 PiscesKyra Jay for xoNecole
Although Pisces Season has wrapped up, you are still feeling the inspiration and the strong influence of Pisces energy with Venus and Mars moving through your sign for most of the month, joining Jupiter and Neptune who are here as well. 2022 in general is a big year for Pisces, and this month is when things really begin to get going for you. The beginning of April is a time to look at your bank statements, financial growth, and financial goals, and to plan for the future. This is a good month to take into account the giving and receiving in your life and to make sure everything adds up with what equates to balance for you.
Jupiter and Neptune form a powerful conjunction in your sign on April 12, and this is a good day to make a wish. The energy you naturally bring forth is being highlighted and well-received and you are shining with creativity and passion as you move into the month. Mars finishes its transit in your sign on April 29, and there is a New Moon Solar Eclipse the next day. The end of April is all about transformations within your personal community, communications, and perspective, and you are getting the full picture, Pisces.
Featured image by Kyra Jay for xoNecole
Keep reading...
Show less
I don't know who needs to hear this, but sis, it's time for you to start having better sex. And not for the obvious reasons. Yes, we all know that sex is great for boosting the immune system, improving your sleep, clearing your skin, and is a form of preventative medicine. But did you also know that sex is a great inclusion to your manifestation practices? When exercised properly, your orgasms can be the gateway to getting the things you ultimately want in life. This can be achieved through a little-known practice called "sex magic."
Now sex magic is a tantric ritual dating back to the 19th century. It is the practice of harnessing your sexual energy and your power to bring the things you want in life to fruition. It can be done either by yourself through solo pleasure or with your partner(s). What's most important is that when you do begin your sex magic practice, you remain grounded, keeping your intentions as the focal point.
How to Practice Sex Magic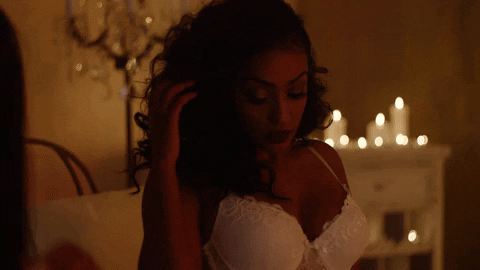 Giphy
There is no perfect way to practice sex magic. There are no specific intentions that you should set. You don't have to share anything with anyone. And best of all, you don't even need to have an orgasm. So for those who struggle with achieving the "Big O," you too can still engage in sex magic as long as you remain focused on your energy.
Before practicing sex magic always create a welcoming environment. One that feels comfortable and keeps you present and at ease. This could mean lighting candles, burning incense, donning your sexiest lingerie, or playing music that gets you in the mood. You should also hone in on your intentions.
Whether it's writing out your goals, creating checklists, or even using the vision boards that many of you have recently made, begin to visualize yourself having the things you want.
Focus on the Outcome You Desire
As you begin to focus on your desires, it is important to be specific. Like with all manifestation practices, being specific is key as we truly have the power to speak things into existence. That and you don't want to get less than or something not quite what you're asking for. If you want a million dollars, see yourself receiving that amount. If you want a new house, see the exact house you want. If you want to travel more, see yourself getting on planes and going to places you have always dreamed of.
Whatever it is that you want to manifest for yourself, keep that image in your mind when it's time for the main event. For an added bonus, you can even include your sex magic practice with your New or Full Moon rituals. You can also incorporate crystals, essential oils, and/or herbs.
While having sex, whether it be with yourself or someone else, focus on your breath and embrace those feelings of walking into your manifestations throughout your body. If you want, you can begin to calmly and silently repeat a mantra of your choosing to yourself. One that will help to intensify your intentions bringing you closer to your orgasm or deepening your pleasure. As you approach your big finish, see your intentions skyrocketing into outer space, solidifying that you have successfully put your desires out into the universe. And when you're done, express gratitude for what just took place.
Focus on Yourself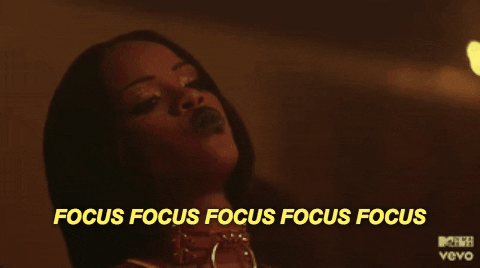 One important thing to note when practicing sex magic is to focus on yourself. Like other forms of manifestation, your sex magic practice is to be used solely for the purpose of elevating the things that you want out of life. It is a personal moment used and not to be used as a means to control or manipulate someone else's fate. So if you're thinking about using sex magic as a way to force your partner to propose to you, think again. Because at the end of the day, using spells, magic, or anything else on another person does nothing but cause it to backfire. And we don't want that for ourselves.
At the end of the day, your sex magic practice can be an empowering tool once you master the art of using it. It can be used to change your trajectory, help you to better visualize your goals, and even connect with yourself on a deeper level. So the next time you're feeling in the mood, try incorporating a sex magic ritual or two into your sexcapades. And give your sex life the heightened experience it deserves.
Featured image by Getty Images
Keep reading...
Show less
On a Tuesday evening, I am waiting for an interview that I know will be full of gems and will surely change a Black woman's life. But I'm also full of nerves and anxiety. Friends and family members all around are testing positive and it's like Omarion took his hit song, "Touch" to a new level. My anxiety is on 1,000. Then, E! News host Francesca Amiker joins the Zoom call. Full of joy and light, I can't lie, she brightened my day as soon as she turned on her camera, flashed that bright smile, and greeted me the only way a Southern belle would.
Born and raised in Atlanta, the Vanderbilt University graduate's journey is simply inspirational. Francesca originally set out to follow in her father's footsteps by studying political science and law, but something happened after a special person empowered her to lean into communications because of her brilliant way of captivating the class during public speaking. One idea led to another, and she started her first show, Francesca in The City, where she rode around Nashville with a little camcorder, traveling to museums, hotspots like The Bluebird Cafe, and local events to tell the story of the people.
"That's when I got the bug. This can be me. I enjoy storytelling. I enjoy smiling at the audience and drawing them in and letting them know something that they didn't know before." And just like that, she switched her major to communications and garnered a gang of internships. By the time she graduated, the rising media maven completed 12 internships, from Country Music Television to local news in Nashville, all the way to Time Warner Cable in San Diego.
With detours and delays, Francesca is a testament to hard work and trusting divine timing. After nearly five years of including the position of her dreams at E! News on her vision board, she is now living out her wildest dreams. "I am a woman who is standing firm and who she is now. She knows what she wanted back then. She worked her butt off to get to this position literally to get to her dream job in Hollywood at E! News," she shares. "I'm someone who knows who she finally is, and I know what I bring to the table."
xoNecole: I heard you say you put E! News on your vision board, so I wanted to talk about how you manifested your new role. 
Francesca Amiker: It's very interesting. If you are in an industry, for starters you need to know and have an idea of who else is in that industry who's dominating. I knew of various entertainment shows but E! News is the brand that has stuck with me for years. Fifteen years ago, I watched Ryan Seacrest and Giuliana Rancic for the first time, owning that red carpet, captivating the audience, pulling in these interviews, and really getting people excited about the entertainment industry and doing it so effortlessly smack-dab in the middle of Hollywood. It was something I wanted to do—interviewing the biggest stars in the world and bringing them down to earth. Not talking to Oprah because she's a billionaire, but talking to her about her humble beginnings. That gets me excited because then that creates an ability for viewers to relate.
When it comes to manifesting E! News, the year was 2011, and [I sent] a woman by the name of Jen Lanvin an email stating, "Hi, my name is Francesca Amiker, and I'm a sophomore at Vanderbilt University. I see that you have an E! News associates internship program, and I would love to be an intern for you all." No response. Seven years ago, "Hi there, I see that you guys are creating a digital entertainment show and you're looking for PAs for that position. I would love to be a production assistant." I heard nothing back, but when I tell you, it's all about timing.
'What can I do in the meantime to get me to E! News to attract them? How can the morning position in Lansing, Michigan, get me to where I want to be?' I immediately started thinking, 'Alright, I'm going to cover car accidents. I'm going to cover unfortunate vigils and homicides. But I'm also going to cover fun and lighter topics to build those chops for the news because I know I'm going to be there one day.' So I was doing live shots from a hot-air balloon to hosting shows with the Harlem Globetrotters.
So I continue to manifest E! News more and more and more. I said, "I am ready." I got to Atlanta, my hometown, and they created a position for me on the morning show as an entertainment anchor. It was the first time the station had that type of position and entertainment ever, but I knew I had to bring something to the table. I knew I was at a point where I'm now in a top 10 market in my hometown as their first-ever entertainment anchor. What can I do, because we talked about creating where you are, right? Don't wait until Hollywood calls you. Create in the meantime.

I created my very own entertainment franchise called The A-Scene, AKA the Atlanta scene, and literally, the interviews started coming. I started getting calls like, "Hey Francesca, we're going to be at the Waldorf Astoria. Would you like to interview Oprah Winfrey? Would you like to interview Ryan Reynolds?" The respect and credibility started building. My favorite part was educating my audience, so despite whether Hollywood ever called, I was now educating and creating a community of Hollywood or entertainment lovers right in my hometown. Four Emmys later and a bunch of eyeballs later, God is so good.
"The respect and credibility started building. My favorite part was educating my audience, so despite whether Hollywood ever called, I was now educating and creating a community of Hollywood or entertainment lovers right in my hometown. Four Emmys later and a bunch of eyeballs later, God is so good."
It was all about timing. I created a vision board right when I started in Atlanta. I printed off two photos of the [E! News] hosts at the time and then, on that third [spot] I put my face. It didn't mean that I was going to be a third host, but it meant that I was going to be a part of the news family. And every other day I woke up, and I looked at that vision board, I would see myself and I'd be like, 'You got next. You got next. You got next.' And right above the words E! News, it said, 'Remain your authentic self,' words by Oprah Winfrey and Viola Davis. Remain your authentic self and you will get to where you want to be, where you belong.

Four years [and] many jobs later, and this is where we are. I wasn't supposed to be at E! News 11 or 12 years ago when I emailed to be an intern. I wasn't supposed to be at E! News as a PA seven years ago. I wasn't supposed to be at E! News four years ago when I put a gift on one of the executive's desks after visiting LA and having a moment in the cafe.
That's just happenstance. That was just me being prepared for the moment. This was all about timing. It's all about timing. I appreciate God hindering me and creating those roadblocks and saying not yet because now I have not one doubt of what I'm able to do with this company. I'm so excited because this is the gold standard in entertainment and to be a part of it is a blessing, but it's a blessing I earned. I'm proud of not letting it go. I don't take it for granted at all.
"Every other day I woke up, and I looked at that vision board, I would see myself and I'd be like, 'You got next. You got next. You got next.' And right above the words E! News, it said, 'Remain your authentic self.' Remain your authentic self and you will get to where you want to be, where you belong. Four years [and] many jobs later, and this is where we are. This was all about timing. It's all about timing."
Oh, and you shouldn't because it's so inspirational. I don't even have the words. It's so powerful seeing a Black woman be in this space. What do you love most about being a Black woman?
The power that we have when we walk into a room, people are immediately intrigued by us. People are immediately intrigued by what's in our minds. Of course, naturally, each Black woman that walks anywhere, we are goddesses. We are gorgeous women. But aside from that, what I think is most beautiful about us are the different levels of thinking and what we possess, and the creative juices that each one of us has. Right now, in my current realm, some Black women are hairstylists, some Black women are makeup artists. Nina Parker, who I adore, is a Black woman who has taken me under her wing. And not just a Black woman who was hosting a TV show, but she is a woman who has now created her own Nina Parker empire.
To just be on the sidelines and seeing that happening, from what's going on with her clothing line at Macy's to what she has going on thereafter. I am now in the space of so much greatness, so many entrepreneurs walking by me every single day. We are so varied and so diverse and we're able to do everything, and if we stick together, we can take over everything together. Black women are just phenomenal creatures, and it's this little bit of sass about us, too.
It's the magic for me. It's the magic. It's the flavor, and we can deliver it in such a classy, professional, sophisticated way. We are magical chameleons.
That's beautiful. So, as you're entering this new level, how have you learned to balance self-care with your career?
That's an excellent question because at 31 I'm not sure that I have completely balanced it just yet. Talking about my career, this is one of the insecurities I have. I'm not the best at caring for myself and putting myself first. I'll give you a prime example. And I said this to one of my girlfriends last month, a realization and I knew it, but I never really said it out loud. I waited and I want anyone who's watching this or listening to this or hearing this. I don't want them to make this mistake, and this is probably one of my biggest regrets, but something I appreciate about myself too.

I intentionally put off a lot in life, just to wait to be in a city that I felt was going to be my forever home. I put a lot off. I'll start getting my nails done when I get to Cali. I'll start getting my hair done frequently when I get to Cali. I'll start dating when I get to Cali. I'll start going to therapy when I get to Cali. I always put off taking care of myself mentally, physically. I waited until I got the dream job, but what if that never even happened? I never want another woman to make the mistake of putting off life and putting off love—because that's a part of self-care as well, opening up to the world and allowing someone to love you—which is what I have not done at all for decades.
And allowing you to love yourself, of course, that's the self-care I can bring to myself. I love myself dearly but as far as balance, I can do a lot better with that. I urge anyone who can take anything from this to put yourself first now because you don't know if tomorrow's promised or if next year is promised. You don't know when that dream job is coming. You don't know if your dream city is coming. Take care of yourself and protect yourself now.
I'm at a point, Joce, where I am now fortunate enough to take a step back. Let me explore my new city, let me go on a hike, let me go get my nails done, let me see what Black therapists are around this area so I can go to one weekly, because that is, thank goodness, my coworkers talk about that like it is so normal. Therapy is normal and it should be more normalized, so I'm still learning how to balance.
"I never want another woman to make the mistake of putting off life and putting off love—because that's a part of self-care as well, opening up to the world and allowing someone to love you—which is what I have not done at all for decades. I urge anyone who can take anything from this to put yourself first now because you don't know if tomorrow's promised or if next year is promised. Take care of yourself and protect yourself now."
Absolutely. I watched the interview with Gabrielle Union, and she was talking about how the word 'balance' has somewhat of a negative connotation. Sometimes we might not achieve balance, and that's OK. What is something you wish 21-year-old Francesca knew that you know now?
I wish I dated. But do I want to say that?

I feel like that's honest, especially with who you're becoming. That's a very honest answer. You can have another answer, but I hear you when you say that.
Yeah I am. It's OK to be vulnerable in that state and also be a boss at climbing toward your amazing professional life. For me, it was, 'You're not about to get in my way.' I see all these girls getting pregnant or she's upset about this relationship or she's crying over here, and I did not want that to be me.
But you know what, 21-year-old Fran, she could have learned and begun trying to balance, instead of trying to learn the balance at 31. Ten years ago, I would have challenged her to be open to living life in that way. I lived life academically and professionally. I could have lived a little more and not tried to rush. We always put this limit. I want to get here before the age of 26. I want to have children by the age of 23.
I want us to live in the moment. I would have challenged myself to live in the moment and be in the moment and it's OK. Let yourself be vulnerable in that way. I protected myself and kept my guard up for quite some time.
Right! I'm wondering if that was modeled for you to know balance was possible, because for me, it wasn't modeled. I always thought you had to pick one: devote yourself to this one thing, and that's it.
It's interesting, you know, the thing I saw in my household. My parents have been together now for 40 years and have been married for 36 years. I saw my mother as a schoolteacher and my dad as the breadwinner of the home. My mom created an amazing outlook for us on balance. They have an amazing marriage, and I don't know that my generation is going to measure up to that, so I avoided that at all costs.
And unfortunately, with social media nowadays, I look at social media, and even as a woman at 31, I'm like, 'Oh my gosh, there's just no hope.' Where are the professional men out there who know how to treat a woman who isn't thinking like a certain popular influencer, who just truly values a woman and also wants to be valued? I have the fear of never finding the love of my life like my parents. I still have that fear, but I am being more open. Social media has tainted our generation in our generation's outlook on love—what love is.

And I'm wondering, if you applied the same pressure manifesting a man the way you manifested your dream job, how that would have turned out.
It's funny because while I was interviewing Ciara I asked, "So you finally released this prayer!" She said, "Y'all have been begging for it. I just found it was the right time." For me, it's all about timing. Maybe young Francesca was not ready. I wasn't ready to dive into this amazing love. Maybe she would have been too immature. Maybe she would have not been willing to bend like she should because a relationship is about ebbs and flows. Right now, I realized that his time is just as valuable as mine, and my love and his love, it needs to equal out.
I agree. You keep talking about divine timing. I'm in therapy and that's something I'm learning. I'm just thankful that you keep dropping these gems. What's next for you?
You know this week and next week I'm about to create that vision board. I do one every single year. I encourage everyone to not only write their vision but to go get those magazines, glue, tape, scissors, and a poster board. And even go to Google, search the item—the picture that you see for yourself—and you put that baby smack dab in the middle of your vision board. I urge everyone going into this new year, even with all the uncertainty, things are still possible. We can continue to live out our biggest, wildest dreams.

Some folks had the best two years, ever in the past two years, with this pandemic. Some people have tapped into things that they didn't even realize they would have time to do, or they would have the mental capacity to create, and so I just want this to be a challenge to all of our xoNecole readers. There's a reason you dream and you wake up and you go and you turn to the side, or you go to call your girlfriend and go, 'Can you believe that dream?' There's a reason she may not fully understand what you're talking about. Because God only gave you that dream.
It only showed up in your heart, it only showed up in your mind. I want people to seriously take those thoughts, those creative juices that happen now and then, write them down and take them seriously because we're one action away from living our wildest dreams and creating financial lifestyles that we can only imagine. You're one dream away from a billion-dollar contract with a company that goes, 'Wow, you're the only person in the world that thought of that.'
I challenge us to just tap into ourselves more and to deliver on these dreams.
To learn more about Francesca, follow her on Instagram. You can also catch Francesca on E! News' Daily Pop weekdays at 11 am ET on E!
Featured image courtesy of Francesca Amiker
Keep reading...
Show less
Black Woman Owned is a limited series highlighting black woman business owners who are change-makers and risk-takers in their respective realms. As founders, these women dare to be bold, have courage in being the change they wish to see in the world, and are unapologetic when it comes to their vision. These black women aren't waiting for a seat, they are owning the table.
Imagination, at its core, is the springboard of creativity. No matter the trade or discipline, the work of an artist is the physical
manifestation
of a once shapeless concept that, through time, is crafted into something real. Over the years,
Shannon Maldonado
, founder of the Philly-based concept store,
YOWIE
, has mastered this feat. And today, this small but mighty business owner displays how to "take your ideas off the page and explain why they should exist."
In order to understand what YOWIE is, you must note that this multi-hyphenate space is just as its motto implies: it's "a lot of things." The part-retail shop, part-design studio, and whole-adult playground were birthed out of what Shannon imagined her perfect workplace to be. What started out as a Pinterest mood board and side project, has since grown into something much greater with a community-centric purpose that ripples throughout its Philly home base.
Much like her brainchild, Shannon has never been the type to limit her creativity when it begs to expand. For more than a decade, Shannon worked within the corporate fashion sector for legacy brands like Tommy Hilfiger, American Eagle, and Ralph Lauren. Each work experience imparted valuable lessons that she would then apply to her own business, sharing that it's "really important before you start your own thing: to see how others do it." But like any great student of their craft understands, there's just as much to learn from others' mistakes as there is from their wins.
That's why Shannon was determined "to do the opposite" of what she saw in these spaces once she got her wings to launch YOWIE in 2016.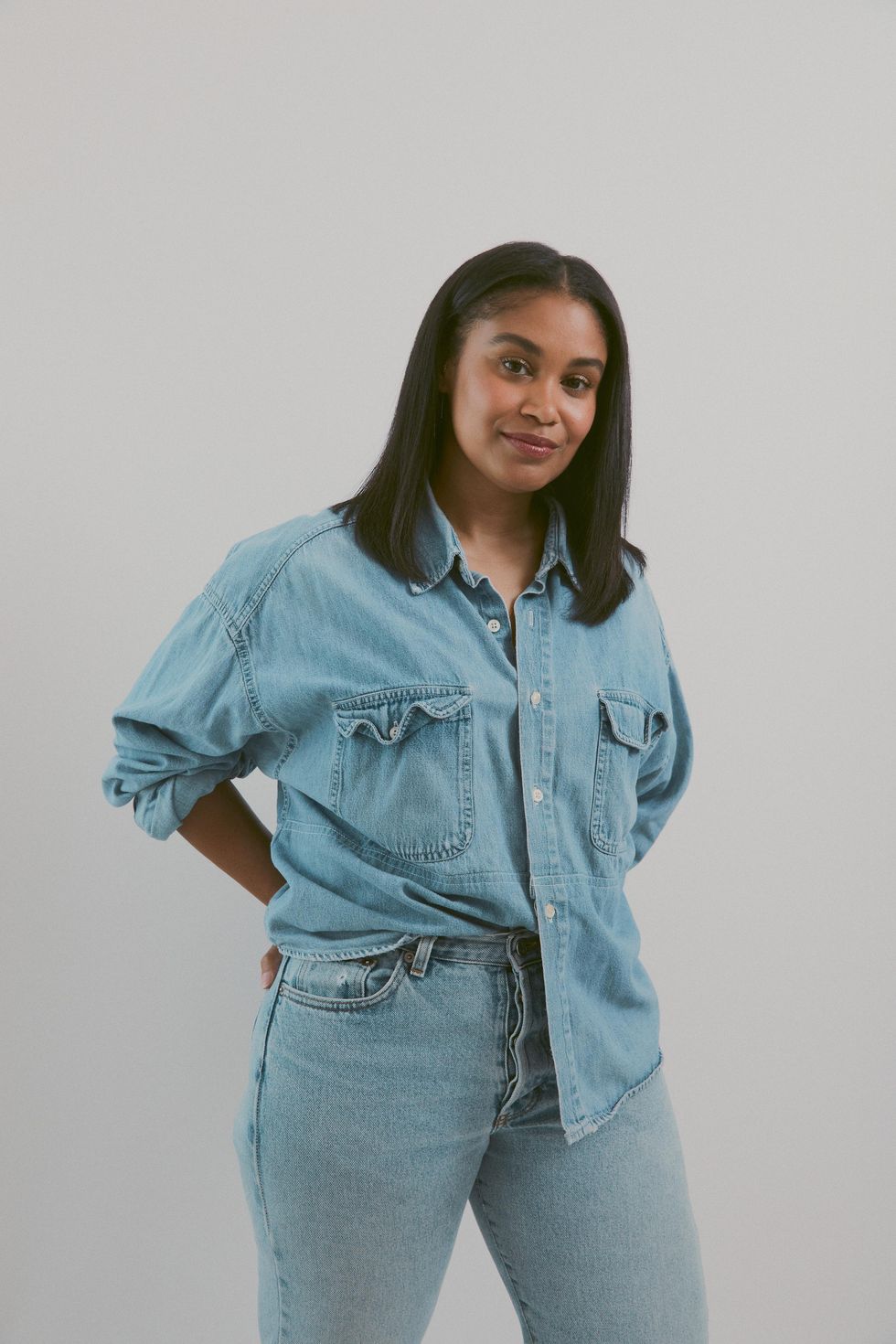 Courtesy of Shannon Maldonado
Photo by: Caro Ramirez
Shannon's pivot from the corporate world was marked by a need for more, a call that would push her into something greater, "I had social anxiety, financial anxiety [in New York]. There was just so much bubbling under the surface that once I hit that wall, it became way easier to leave. I was ready for a change." She was looking to pursue something that would challenge her both professionally and personally, and YOWIE did just that.
In the five years since YOWIE's inception, the shop has experienced a great deal of local support, but nothing would match that influx of visibility that would come in 2020. Wedged between the onslaught of small business support brought on by COVID-19, along with the hypervisibility of Black-owned businesses that followed the aftermath of the Black Lives Matter uprisings, Shannon's once intimate neighborhood corner store, began to grow in brand recognition. "It made me feel more comfortable about speaking out on injustices. That's who I am. I want to be a good neighbor and a civically-minded human being, and that should be a part of our brand as well."
YOWIE is an extension of Shannon and the community that raised her. It's a noun, an adjective, and even a verb. Home-grown and community-centric. It speaks to her genius to never be boxed in by one product, space, or idea. But most of all, YOWIE is yours and belongs to the community of South Philadelphia.
YOWIE is the future.
What prompted the transition from your corporate job to taking the leap into entrepreneurship? Were there any challenges you had to face in this transition? 
One of the challenges was how for the entire time I'd been in corporate, I've been an anonymous designer. So unless I told you that these were jeans that I designed, you would have no idea who made them. To stand in front of a group of people [when I launched YOWIE] and say these are all of the things that I love, these are artists that I think you should believe in, that was very scary. I felt very naked because YOWIE is such a personal brand and such an extension of me.
In the beginning, you're really just trying to find your voice and your audience. I think there's this misconception that the world is just waiting for you to finish your website and then they're all just going to run and buy everything, but that's not true; it's actually very anticlimactic. But every step of the way, I would get a small affirmation, whether it was a purchase, press, or someone saying, "This is really special." I would hold on to those things. It's never lost on me when someone compliments the brand or I see someone wearing our tote on the street. I'm very proud that people resonate with the brand, it definitely helps me out on the harder days when I'm like, 'What the hell am I doing?!'
You left New York and headed home to Philly to start what is now YOWIE. Sometimes there can be resistance or even pride in returning home, how were you able to adjust to this move? 
For many reasons, I didn't want to do the brand in New York. It felt like it would just be one of many in New York, and it would be very financially challenging to do YOWIE there. I wanted it to be the opposite of what I was used to, I wanted YOWIE to be based on emotion, feelings, the love of design, and not worry about money. I felt like I should open it in a lower-cost city like Philly that I know, but it also is unfamiliar to me because I had been gone for so long.
I was looking for a challenge and space where I would make mistakes; a mistake in Philly is not the same cost as a mistake in New York, so it felt a lot more comfortable to me. After that much time [in New York], I didn't hate my job, but I wasn't learning anymore. I'm a life-long student, I love to learn, I like being uncomfortable. I wanted to do something that was going to challenge me professionally and personally and boy, did it!
"To stand in front of a group of people and say, these are all of the things that I love, these are artists that I think you should believe in, that was very scary. I felt very naked because YOWIE is such a personal brand and such an extension of me."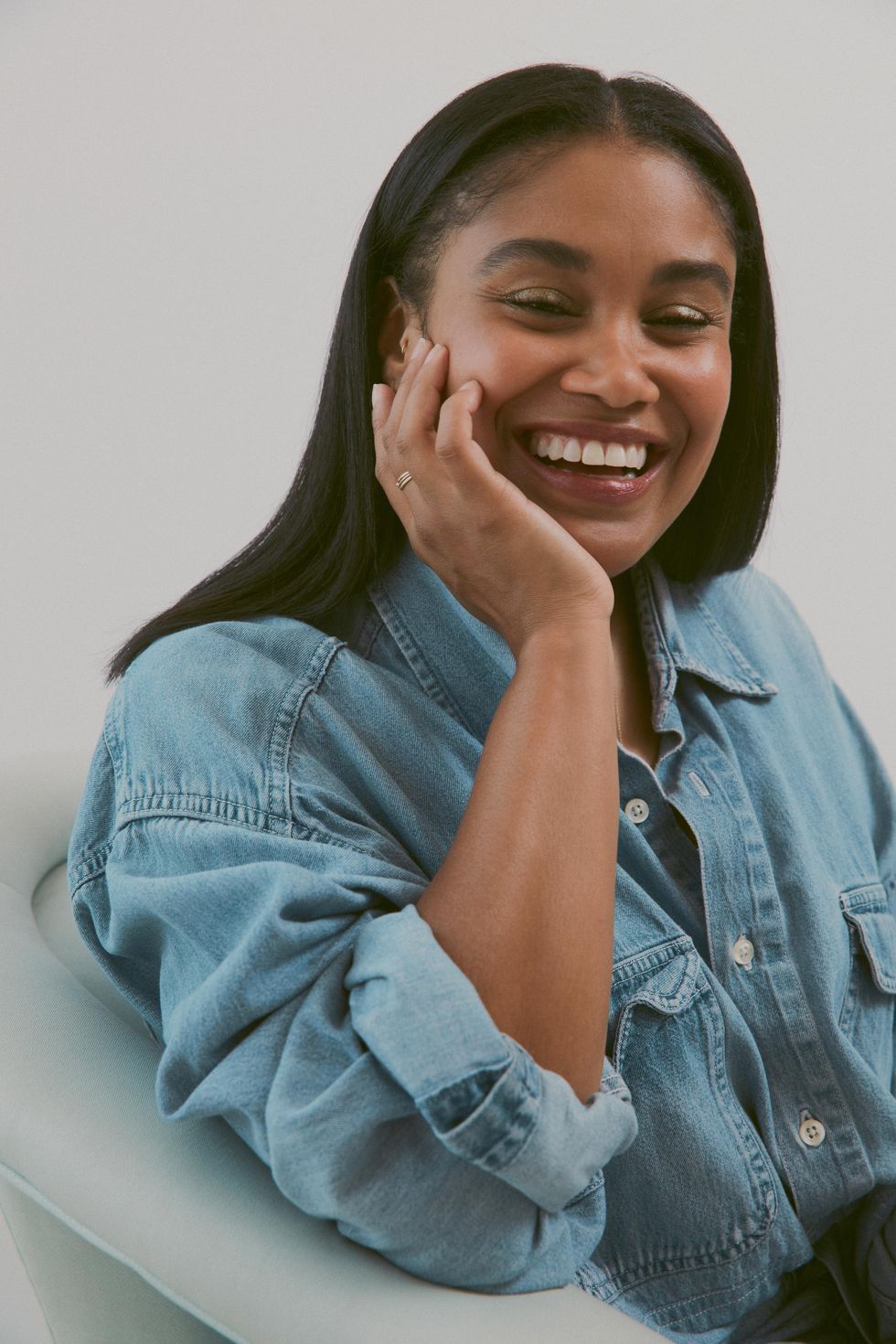 Courtesy of Shannon Maldonado
Photo by: Caro Ramirez
Have you seen the benefits of sticking to your gut in building YOWIE in your hometown of Philly?
I think the biggest thing with your gut is that it's like a muscle you have to work at and grow over time and get comfortable listening to. In the beginning, when you start a business, a lot of the people who you love and care about will come out of the woodwork to give you advice. They want to tell you, "One time my friend started a business and this is what they did wrong." All of a sudden, everyone's an expert in small business. So you're going to hear a lot of noise, and I was, in the first six months or so, susceptible to that noise. I've always been someone who trusts my gut and instincts, so I was like, "Wait, I can't get sucked into this now, this is not who I am."
Over time, I built up this group of friends who I call my "frientors sounding board" and those are the people who I take the things that I'm truly unsure about with YOWIE to. But it's not an open forum for every random person to come in and tell me what I should do with the brand.
That door closed a very long time ago because I think at the end of the day, people can look at your brand from the outside and dissect it and think they know what's what, but only you know your goals and intentions and you have to feel comfortable with that. I don't think that's something that comes overnight, but once I locked into what I wanted YOWIE to be, there's no person who can steer me from that direction.

YOWIE experienced a great deal of growth through the hypervisibility of last summer's events with COVID and the BLM movement. How has life and business changed since then? 
That whole time was interesting. It was affirming because I had been working on YOWIE for so long and had very humble goals for it. I wasn't chasing rapid growth, just slow and steady strategy, so I was like, "Wow, this is exciting that we're finally getting all this attention!" But then, it's wrapped in: we're getting all this attention because someone has died. Or because finally, people are deciding that they should support Black businesses after an obscene amount of time of us being here. It was really complicated. I didn't know what else to do but galvanize that attention into raising funds and sharing resources because it just didn't feel right to just take it all for ourselves.
I have a younger brother who's had run-ins with the police, and it struck a nerve with me to see how many times we heard these stories and something broke in me. For a long time as a Black founder, I was unsure if I could weave some of the experience that I've had about race into our brand and narrative. I wasn't sure how that would be received. But after that time in June [2020], I didn't care anymore. This is something that's important to me and if this alienates some of our customers, then they weren't our people anyway.
It was very empowering in that way, but it was also very strange. In the aftermath, I feared that it would all be taken away, I thought this is all just fleeting, a moment, and it would fizzle out. I'm very proud to say that hasn't been the case for us. We've grown exponentially, but there was definitely this fear of they're only here for a moment.

"Once I locked into what I wanted YOWIE to be, there's no person who can steer me from that direction."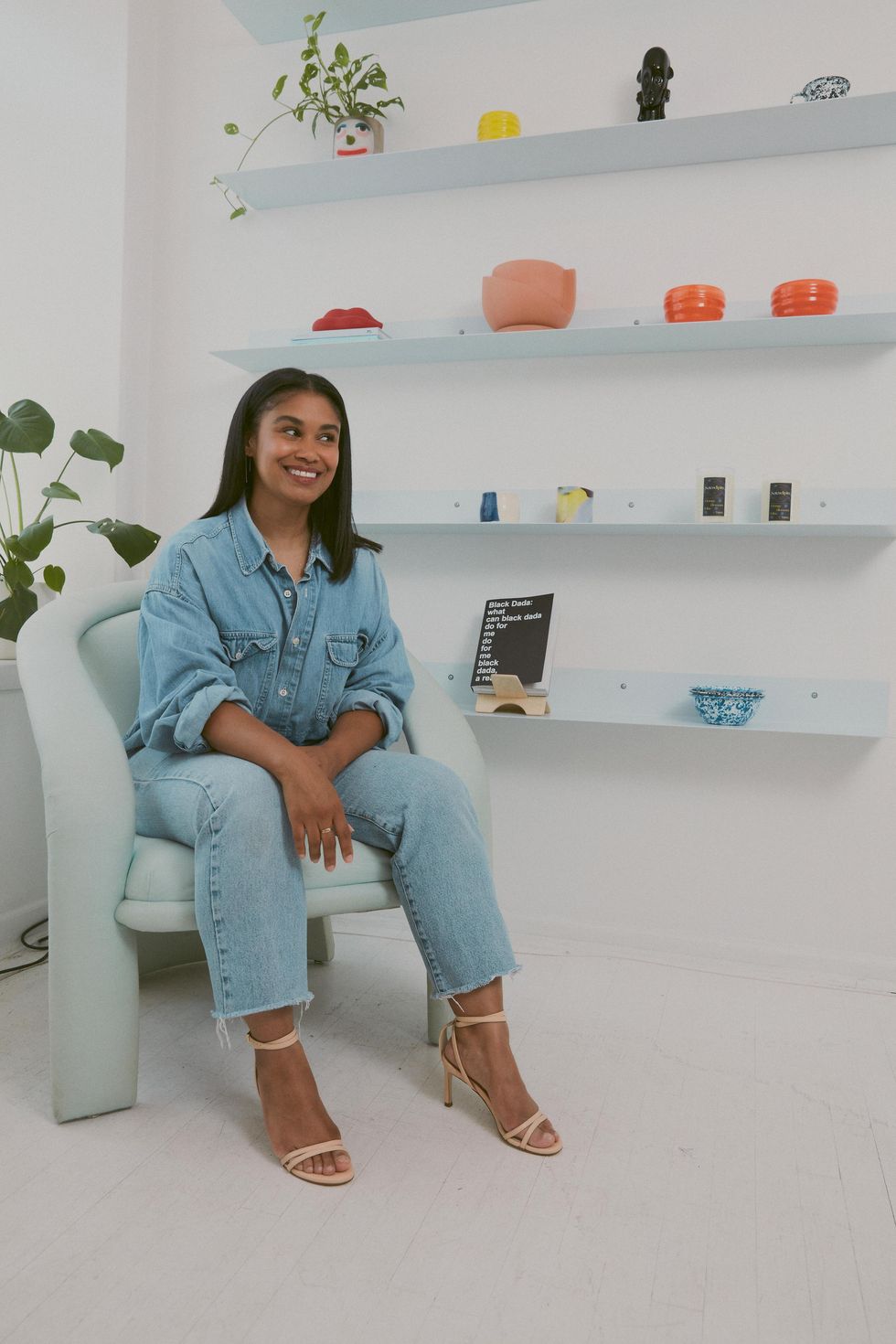 Courtesy of Shannon Maldonado
Photo by: Caro Ramirez
How have you been able to align yourself with opportunities that speak to you and your brand and not fall into the "once in a lifetime opportunities" myth?
It's been a lot of trial and error on my end. In June, we got a lot more inquiries about collaborations than we ever had in the five years that we've been in business. Some were so obviously copy-and-pasted, no recognition of who we are, it was just like they called an all-hands meeting and said, "Find a Black person! Find a Black business!" I was once such a people-pleaser, but that was the first time in my life where I started saying "no" to things. Professionally and politely.
Now, my first thing is: I need to feel something. When I get an email, it's like the same process as when I order products: I want to feel excited. I wanted to feel an immediate visceral reaction. For me now, nothing is an immediate "yes" anymore. I have to ask questions.
You have to do your due diligence now because so many people are trying to tokenize us and to look like they're not crazy or doing terrible things and I will not be that person. Money is not the only success of YOWIE, what we've built, the community we have is better than that.

In what ways have you learned to be gentle with yourself in the process of entrepreneurship?
That's something that's still a work-in-progress for me. One of the biggest things I've done in the last two years is not comparing myself and what I'm doing with YOWIE to what other entrepreneurs are doing with their brands. I think that was a big unlock for me because you can lose so much time feeling insecure or jealous about what someone else is doing that you could use creating or trying new things.
When you're starting out, it's hard to not do that, but once I got in the mindset of "I know where I want YOWIE to go," it cleared a lot of space for me to be creative again. I think a lot of that is because I'm a lot older than the people I interact with. I know who I am, I'm sure of myself, I'm not trying to find myself anymore as a person. Coming into my late 30s, I know where I want to be, what kind of leader I want to become, and what kind of brand that I want to create.
"I know who I am, I'm sure of myself, I'm not trying to find myself anymore as a person. Coming into my late 30s, I know where I want to be, what kind of leader I want to become, and what kind of brand that I want to create."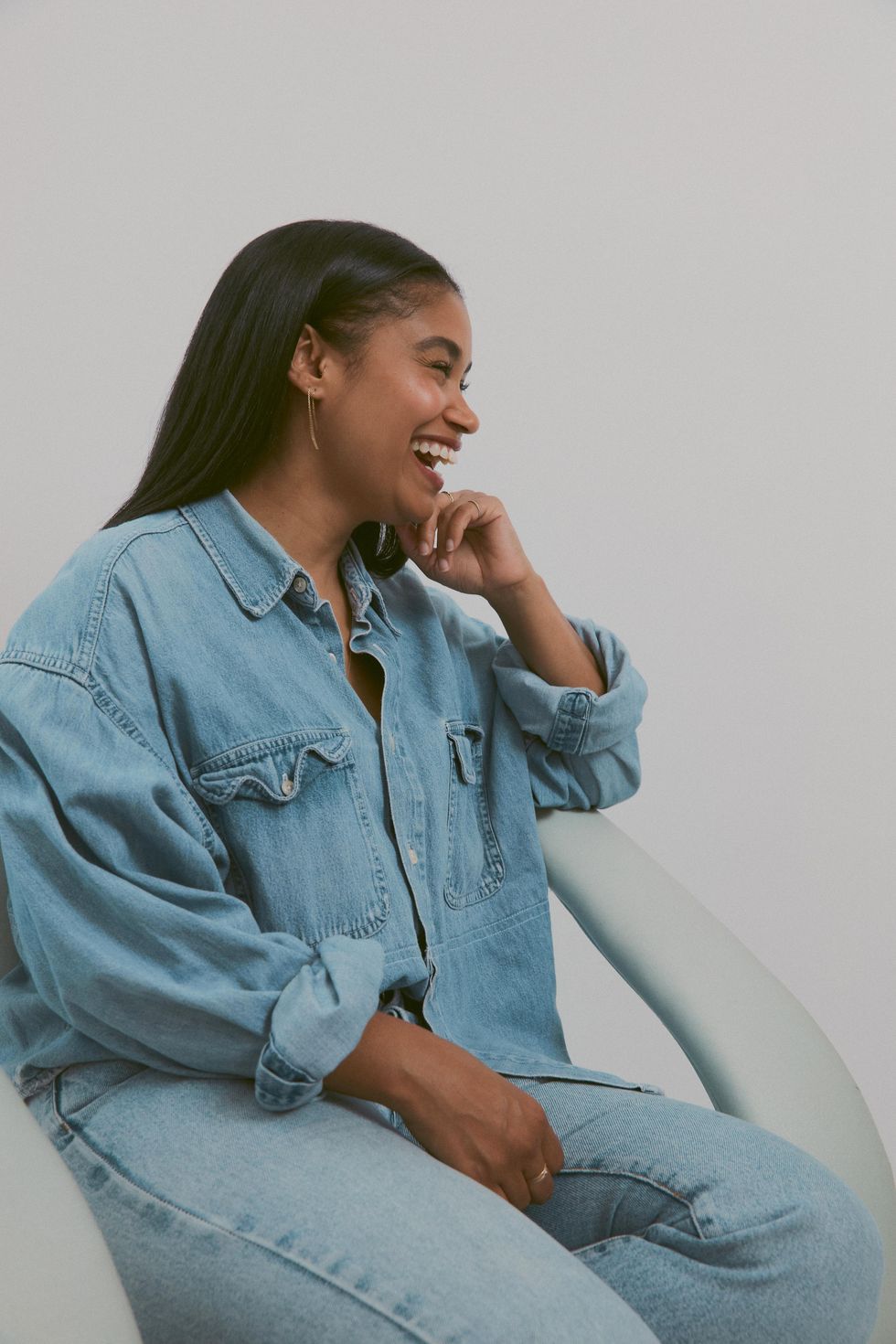 Courtesy of Shannon Maldonado
Photo by: Caro Ramirez
What does a "safe space" mean to you?
Safe space, in our regard, means a place where you can not only be yourself but a place where you feel a sense of ownership. There's something about feeling like something is yours or that it's a part of your community that makes it feel safe. One of the things that I love and gets me choked up is when people talk about YOWIE and how proud they are that it's in Philly and that it's their space. That makes me feel really proud that they feel like they own part of the space.
Having this pride and ownership over a space. Not in a way that's exclusive, but in a way that you really love it, and you want to bring all your friends into it and you can't wait to tell everyone about it.

To learn more about YOWIE and Shannon Maldonado's community-centric endeavors, follow her here.
Featured image courtesy by Caro Ramirez
Keep reading...
Show less