long distance relationships
As Told To is a recurring segment on xoNecole where real women are given a platform to tell their stories in first-person narrative as told to a writer.
This is The Keshinros' story, as told to Charmin Michelle.
So, my husband and I met on Tinder.
Internationally.
We were both working in Peru but in different cities. Me, as a chiropractor, fresh off of a three-month stay in Ghana, seeking a new start by relocating to the country. I never saw black people (well, maybe one every four to five months) in Peru so I think this drove me to join Tinder—totally hopeful that I would somehow, someway find other black people. My husband, Ola, is a professional basketball player, landing in my town for a basketball tournament. After connecting on the app, we missed an opportunity to actually meet in person. But as luck would have it, his team was invited to a second tournament in my town two weeks later. After he arrived for the second time, we had our first date where we talked for hours and hours at a coffee shop. This date was different, nothing like I had been used to in the past. Shortly after, he left for Spain—9000 miles away.
But even far apart, neither of us could shake each other. So, we decided to see what was between us.
--
I was born Dominica (Caribbean), but also raised in Miami. Ola is born American but raised in Nigeria. As we began dating, we quickly learned that although we are from different sides of the world, our cultures are so similar (of course because everything began in Africa).
My village in Dominica had no more than 200 people that lived there, so for as long as I can remember, I was a big fish in small pond. I always dreamt big, throwing myself into my education, something I considered as my way to a better life. My family eventually migrated to Miami, which was definitely a culture shock to say the least. I ultimately adjusted, and have lived in the states since.
As for Ola, he is super family-oriented. Like me, he was also partly raised by his grandmother who instilled in him values of honesty and integrity. His first love was soccer but after a growth spurt at age 16, he gave it up and transitioned to basketball. He moved back to the U.S. for college at 18. He's the better cook and a true team player. I'm the small town girl, that's very outgoing and active in my community. Our qualities caused us to naturally gravitate toward each other's energies, which is why our love blossomed.
Back to our dating story, after meeting overseas, our friendship organically evolved over time and we decided to enter an exclusive, long-distance relationship—which lasted for five years (our entire relationship).
And yes, ladies, it was tough at times.
There were times where I traveled to Spain (or wherever he was located at the time), and he would be traded to a new team during the trip. We've spent countless holidays unsure of what was next. We would go months and months of no physical touch. It was very hard. But it was also rewarding.
Wait, did, sis say "rewarding?" Yes, girl. Because it was.
It may sound crazy, but for us, long-distance was great. The first year was tough, sure, but within that time, we built so much trust, which is important. Of course, communication was key, but the long distance? The long distance allowed us space and time to grow individually—thus creating a strong foundation.
And for me, the more I learned to love myself, the better partner I became.
We got engaged May 2019 in Santorini, Greece, with plans for a Summer 2020 wedding. Ola was on his last go-round with overseas basketball, and I was settled in New York. But then...COVID. Because of the pandemic, he was summoned to come home five months earlier than expected, which as we all know, no one was mentally prepared to be locked up in the house for months at a time—especially New York, who was completely shutdown. But it was all a blessing in disguise because our quarantine has been amazing; it's been super fun. We've cooked, we've binge-watched shows, learned about investments. We even joined TikTok haha.
And now, oddly, thanks to the Rona, this is the longest time we have ever spent together in our entire relationship.
--
You know, as a mental health advocate, I've learned the importance of knowing and appreciating where you are in life—and even appreciating the unknown. My husband used to always randomly say to me, "I appreciate you," which is what made him stand out to me. But in order to have my magical love story, in order to get to that other side, I had to be open to an unknown situation.
Ladies, you should absolutely be open to a long-distance relationship if distance is not a deal-breaker for you. And even if it is, you should still at least consider. It's not as scary as it may seem. Long-distance relationships can be the most fulfilling type of relationship there is.
And my advice to anyone that is considering one is this:
Only share this journey with the right person. Ladies, this life is not for everyone. And honestly, I'm not sure a long-distance relationship would be for me, had it been with anyone other than Ola. My husband and I are on the same page, we are truly best friends. We both know how important our relationship is to the other, and we admire, and most of all, respect that.
Communicate. Communication is the strongest form of love you can show to your partner. It's not possible to do this successfully, or in good health, without it.
Build up the woman you are. Love yourself before any person on this earth. It will reflect in your sustainable and key relationships.
Trust. Ladies, you know how we are, but refrain from any of that. If they've never given you a reason not to, trust your partner completely.
--
Today, Ola and I are happily married, taking on this pandemic and doing life, together. We recently wed, in what we consider our mini wedding (we decided to postpone our destination wedding in Mexico, mainly because we have family members who live in other countries, including both of our moms). In the meantime, we wanted something simple, minimal yet beautiful, special, and memorable. We (really, I) picked Central Park because it represented me perfectly. I love the outdoors, nature, and water. We hired an officiant and a photographer for an hour. There was very little planning. Only our immediate family that lives in NY attended (my sister and niece, his sister and dad). There was no reception--we found a nice Italian restaurant near Central Park and we had lunch.
And we were dressed simply as well, him ASOS and me, FashionNova (did not wear white because I already have a white dress from the original wedding day).
It was perfect.
Our love story may be different from what most expect, but its ours. Ultimately, with the pandemic, and with currently living within the same city, we don't know what the future holds. But we do know that having four thousand miles between us, is a test we, without a doubt, can handle.
The Keshinros' big wedding may have been canceled but their marriage is not. They recently wed, and they're inviting you to join them on their journey by subscribing to their YouTube page. You can also follow their black love on Instagram at @ola.nes.
Feature image courtesy of BSM Photography.
"I could never be in a long-distance relationship."
I used to tell myself that because I truly thought it was close to, if not, impossible. Whenever the topic would come up, my rebuttal often included questions like, "How would we stay in touch?", "How would I know if he's being honest?" or "How would we stay connected?"
I guess that's why they tell us "never say never" because all of that changed when I met Eric. I went from thinking a long-distance relationship would never work to actually giving it a try. Even though I was adamantly against it initially, Eric convinced me that for nine months, he would drive nine hours as much as he could to see me. I didn't believe he would, but he did at least once or a few times every single month. Now, 14 years later (and married 12 of those 14), we're still together.
Interestingly enough, our experience and similar stories like this ring true for many other people. Recently, xoNecole spoke with three couples to discuss some of the things that have contributed to their successful long-distance relationships, as well as advice and tips for couples who are currently separated by distance. Moreover, all of them previously closed the distance and/or got married, so thankfully their relationships haven't really been affected considering COVID-19 and quarantine.
These couples are real-life examples of the classic statement, "Distance makes the heart grow fonder." Despite the distance and despite the naysayers, these couples have figured out what it takes to make long-distance relationships work.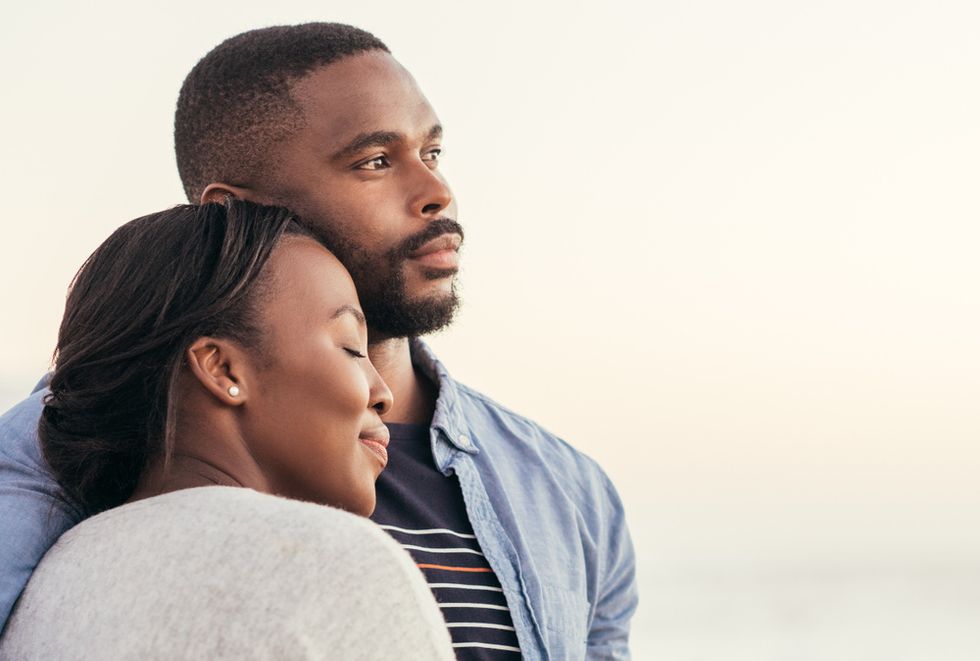 Shutterstock
Manning & Katelyn Bennett
Status: Married nine months (Together for three years)
Length of Long-Distance Relationship: Two years
Distance: 850 miles
How They Met: Facebook
Bradley Bolivar & Brianna Friedman
Status: In a relationship for two years
Length of Long-Distance Relationship: Nine months
Distance: 209 miles
How They Met: College pool party
Thornton & Deandra Paul
Status: Married two years
Length of Long-Distance Relationship: Seven months
Distance: 6,000+ miles
How They Met: Nightclub in Dubai
Although you've closed the distance now, approximately how often would you see each other? 
Manning and Katelyn Bennet: "We would see each other approximately once every two months. Manning would drive alone on the weekends to surprise me, and both of us took turns flying to see each other."
Brianna and Bradley: "We saw each other every two weeks, sometimes once a month, for a few days at a time. Each time, Bradley braved the roads by himself just to come see me and stay with me."
Thornton and Deandra Paul: "Despite the distance (6,000+ miles) and eight-hour time difference, we spoke every day, and saw each other at least once a month - twice in Dubai, three times in London, three times in Boston, and once in Portugal."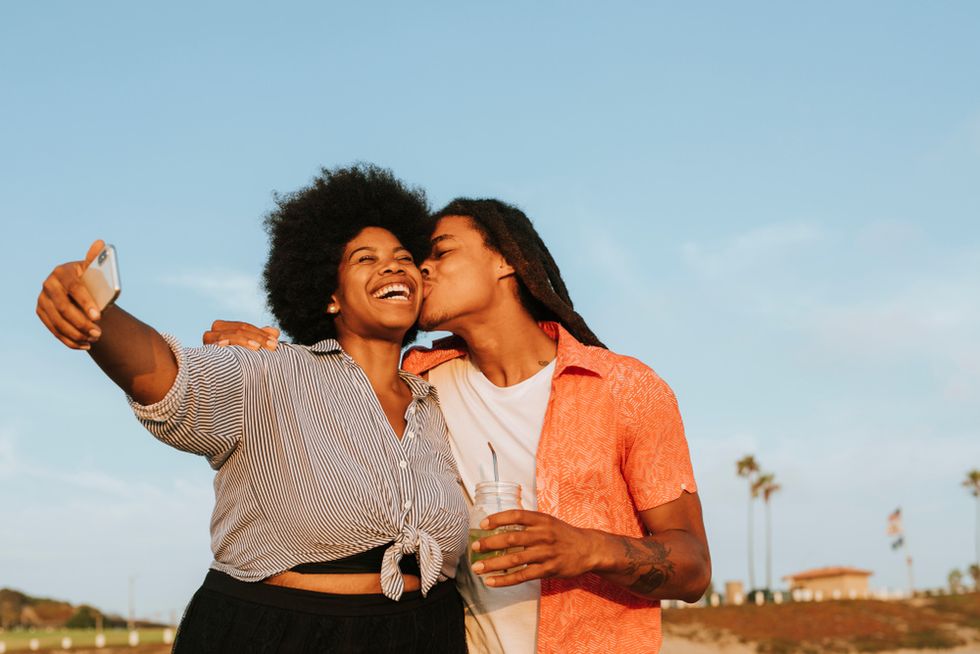 Shutterstock
What's the most exciting, exhilarating, or beneficial thing about being in a long-distance relationship?  
Manning and Katelyn Bennett: "The traveling alone was thrilling for us. It gave us something to look forward to when we planned dates to see each other."
Brianna and Bradley: "Most exciting thing was the anticipation of knowing when he'll arrive. I'd cook, clean, and make sure everything was ready for him. The most beneficial is getting to really talk and learn one another to the best extent we could. Our connection grew very strong from not being able to see each other."
Thornton and Deandra Paul: "For us, the most exciting part was the opportunity to travel between countries to see each other. Although it was bittersweet every time we had to say goodbye, we were able to enjoy different cities together and make lots of memories early on."
What would you say has helped the most in terms of staying connected and maintaining the relationship despite the distance? 
Manning and Katelyn Bennett: "When we started dating, it was really important for us to surround ourselves with like-minded people. We knew there were people who didn't believe in long-distance relationships and doubted the concept. So, we were mindful and cautious about what we shared about our relationship. Nowadays, it's popular to constantly post and publicize your relationship, but we chose not to do that."
Brianna and Bradley: "We FaceTimed a lot, and if we knew we were going to be busy, then we made sure to check-in throughout the day. When Bradley worked overnight shifts, I would stay up as long as I could just to make sure we had time to talk to each other. We often used our voices and body language as signs of love and affection. It was difficult at times, but when you have the connection and the love, it doesn't feel like you're miles away from each other."
Thornton and Deandra Paul: "When we couldn't see each other, FaceTime was our 'savior'. We made sure we spoke multiple times a day. We never skipped a day. Many times, we woke up only to realize that we fell asleep while we were still on the phone."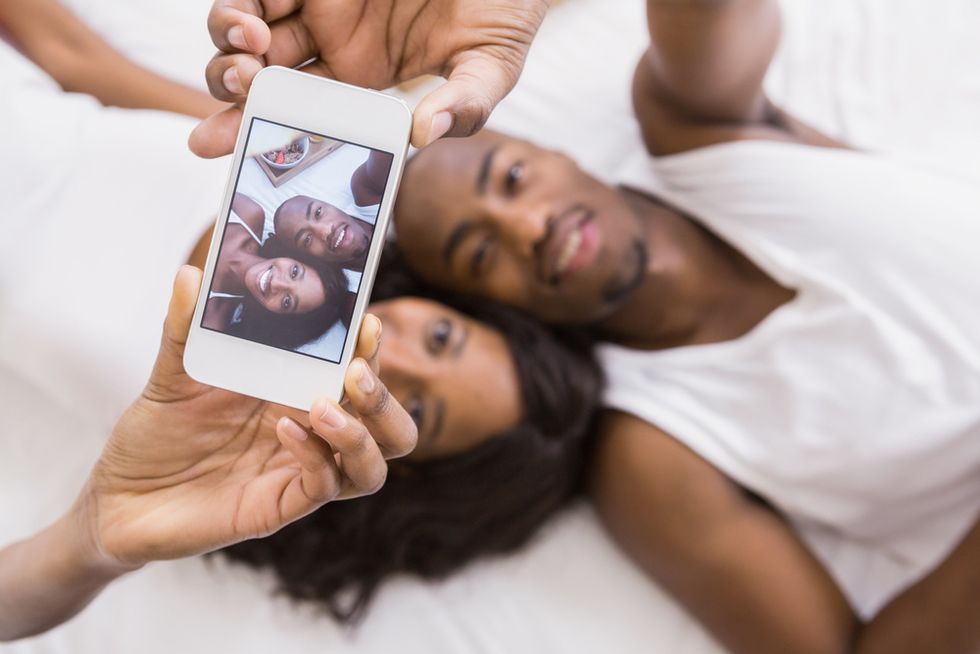 Shutterstock
Oftentimes, there are misconceptions about long-distance relationships. Considering your success, are there any preconceived notions you'd like to demystify? 
Manning and Katelyn Bennett: "People often say, 'long-distance relationships don't work,' but they can work if you work it. We made up for the distance by being creative. Ultimately, it's about effort, communication and trust. Because of the distance, we learned how to really communicate, and we built a solid foundation on trust."
Thornton and Deandra Paul: "For a lot of people, long-distance relationships can be daunting. To be honest, neither of us were too keen on being in a long-distance relationship prior to meeting each other. Before we met, Thorton lived in Boston and would have never considered dating someone in New York. However, we've learned that with the right person, distance is irrelevant. When you really want each other, you'll do what it takes to make it work."
"We've learned that with the right person, distance is irrelevant. When you really want each other, you'll do what it takes to make it work."
What did your plan look like for closing the distance, and what would you recommend for those looking to close the distance? 
Manning and Katelyn Bennett: "Honestly, we didn't have the luxury of planning and making sure everything was right. It was out of necessity that we chose to close our distance. We knew we loved each other, so we decided to take action. For those who are planning to close the distance, decide on a place that's mutually beneficial for both of you in terms of growth, comfort, and opportunity."
Brianna and Bradley: "We decided to move in together once Brianna's lease was up, and we don't regret it. We're closer now than ever before, and we learn something new about each other every day. It's important to have a plan in place when it comes to closing the distance whether that means moving in or closer to each other. Even if it takes some time, knowing that you have a goal and something to look forward to really makes the experience much more bearable. We reveled in the idea that one day, we were going to spend forever together…talking, cuddling, dancing, laughing and loving each other face-to-face."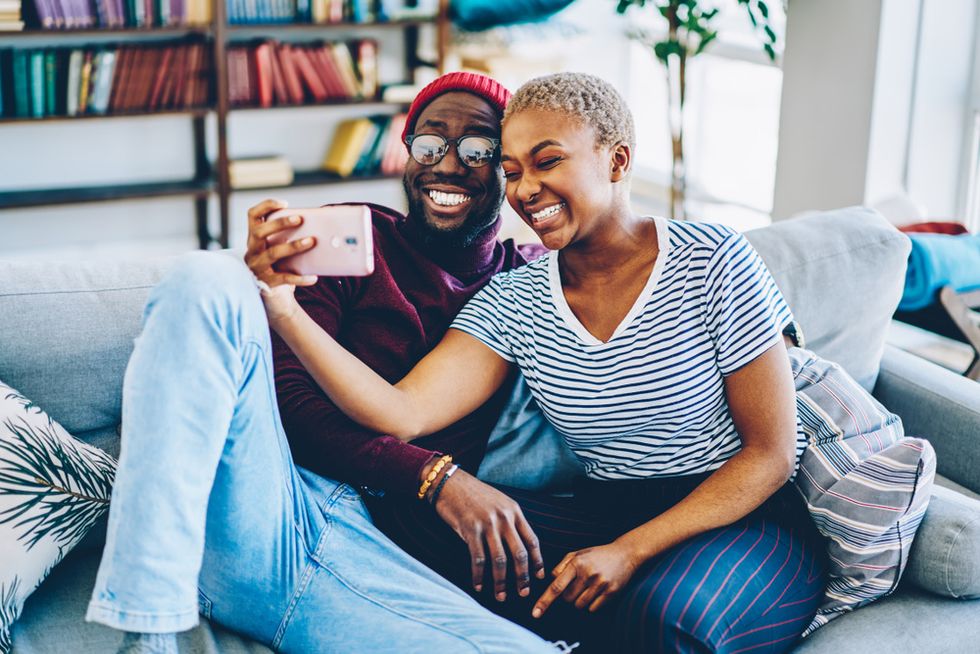 Shutterstock
Now that you've closed the distance, what's the most significant advice you have for couples who are currently enduring the distance?  
Manning and Katelyn Bennett: "Enjoy the distance from each other and take time to learn more about yourself and appreciate the person you are. Do the self-work and focus on your dreams and goals, so that when you close the distance, you'll be able to build and grow together."
Brianna and Bradley: "Stick it out! If you truly want the same things and share the same vision such as holy matrimony or sharing a life together, then the wait and distance will be worth it."
Thornton and Deandra Paul: "Remember to communicate as much as possible, and try to see each other as much as you can (when travel is permitted)."
Featured image by Shutterstock
If you would've told me in my early twenties that I was going to meet someone, have a long-distance relationship with them for almost a year, and eventually marry them, I probably wouldn't have believed you.
At the time, the idea of being in a long distance relationship was new to me. I was reluctant and skeptical at first when Eric (my husband) mentioned it to me. I figured the "normal" relationships were hard enough, so a long distance relationship was going to be that much harder.
I learned very quickly, however, that you can't expect different results using the same habits. Clearly, the things I I tried before didn't work. So, I was at a point in my life where I was willing to try something new and different, and apparently my husband (and boyfriend at the time) was too. Now, almost twelve years later (ten years married), I can attest to the fact that long distance relationships can work if you put in the work.
Go the distance – literally and figuratively.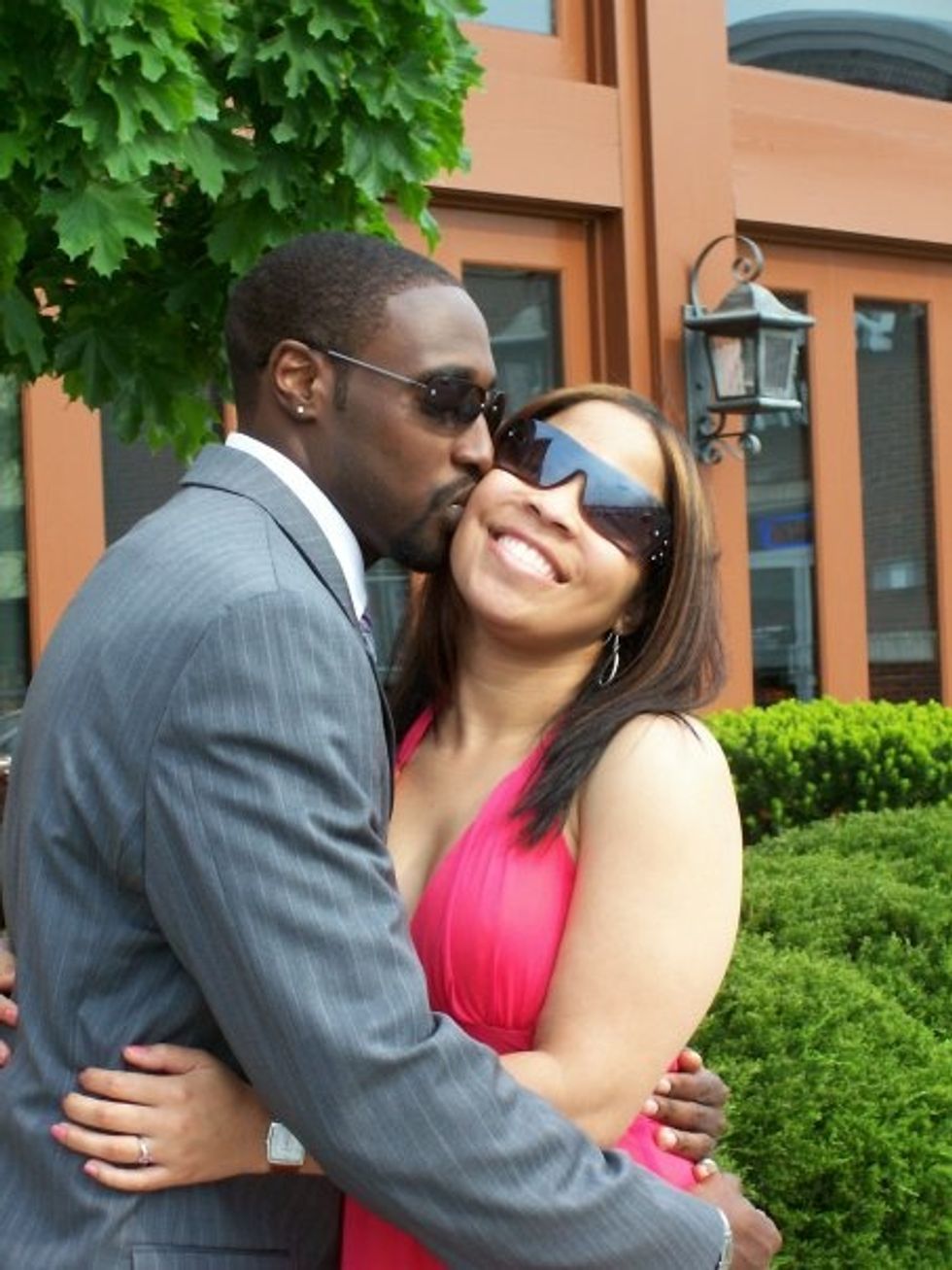 The author Shonda and her now-husband Eric
In other words, put in the effort to not only make the relationship work, but by actually making plans to go and see each other. When Eric and I were dating, he was roughly 900 miles away from me. He promised me that he would come see me as often as he could, and he kept his word. Eric made that long drive and came to see me every month, and he arranged it so that I was able to visit him as well.
Make the best of every moment and every in-person visit by avoiding majoring the minor issues when you're together.
Nowadays, there are so many more options for traveling than there were when we were dating. Hence, there's really no excuse as to why you can't see each other more often. Remember, you can tell how much someone is interested in you based on how intentional they are towards you.
Dare to be different. Be open-minded and optimistic.
As soon as someone hears that you're interested or in a long distance relationship, it's likely that they'll tell you all the reasons why it won't work. They will try to convince you as to why you shouldn't do it, but your life is your life. Just because something didn't work out for someone else, doesn't mean that it won't work for you. Although it takes a considerable amount of effort to make a long distance relationship work – as does any type of relationship – there are people who have made it work.
Part of the reason why I think the long distance was successful for Eric and I was because: 1) Both of us were committed to making it work despite the skepticism, and 2) we understood that in order to get something different, we had to do something different. So, be willing to change it up, channel your faith and courage, and take a chance.
Let the technology work for your relationship.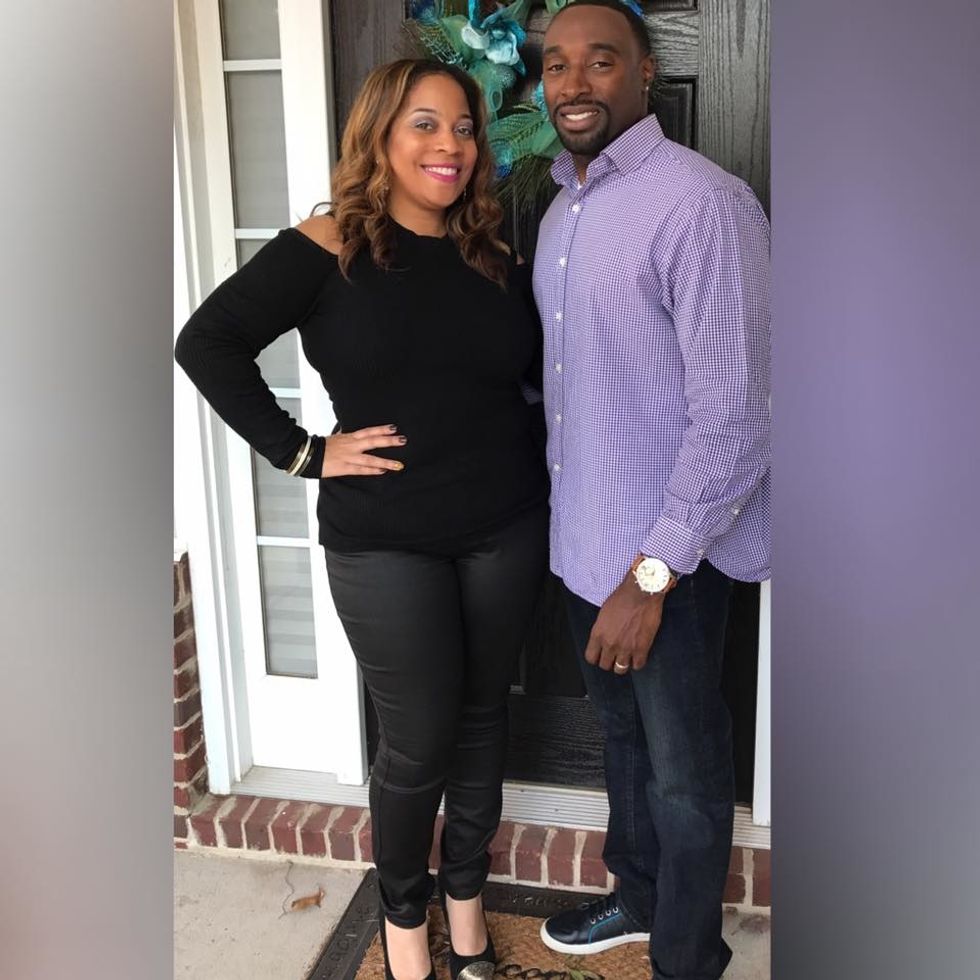 Not only do we have FaceTime via iPhone, but video chat apps like Marco Polo, Skype, and so many more make it so much easier to talk and connect. Eric and I constantly use FaceTime to talk when we're traveling and away from each other. Moreover, you can use technology not only to stay in touch, but to have fun too – whether it's to play games with each other or via an app, and even if you're looking for ways to keep it sexy and spicy (if you know what I mean).
Be consistent.
When you're in a long distance relationship, you don't have the convenience of having date night in person or connecting physically as much as you would if you were in the same location. Consistent communication helps you connect and get to know each other on a deeper and more intimate level. Not only can it help strengthen the bond, but it can help you feel more secure about the relationship.
Strive to begin and end each day with each other in some way. Regular calls, video chats, texts, and photos can make the relationship feel real and ordinary, as well as build trust and confidence in the other person and the relationship.
Where there is consistency, there is commitment.
Step it up when it comes to being sentimental and romantic.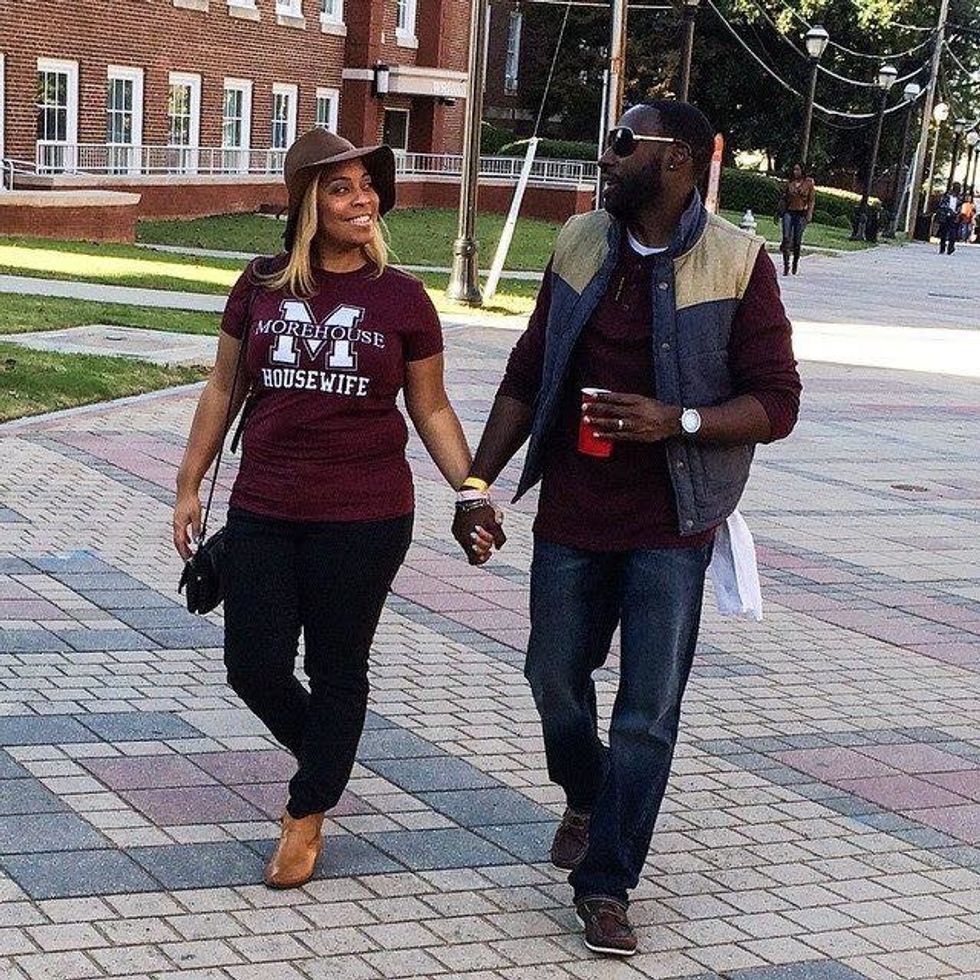 Whether it's through something like a photo, a piece of jewelry, or an intimate item of clothing – you can make the relationship more sentimental by incorporating an item that means something to both of you. One of the things that helped Eric and I stay connected was a ring that he purchased for me to have while he was away. It was his way of letting me know that although he was physically distant, his heart was with me. Whenever I felt lonely or missed him desperately, the ring was a friendly reminder of our love. It often helped me feel as if he was in the room with me.
Furthermore, long distance isn't an excuse to disregard romance. With a few clicks, it's easier now more than ever, to send gifts, flowers, edible arrangements, and so much more as a sign to let someone know that you're thinking of them, how much you care, or simply just because.
Clearly communicate your expectations and boundaries.
With most relationships, it's fairly easy to end up with "blurred lines" when people neglect to effectively communicate their expectations. Nonetheless, one can imagine how important it is to communicate expectations and boundaries even more so when you're in a long distance relationship.
A lot of this will flow and happen quite naturally, but if it doesn't, you can ask questions like: What are you looking for? What method of communication do you prefer most? How often do we want to communicate? What are your expectations for this relationship? Where do you see this relationship going? Is the plan to be exclusive or to date other people?
Make the relationship a priority, but keep living your life.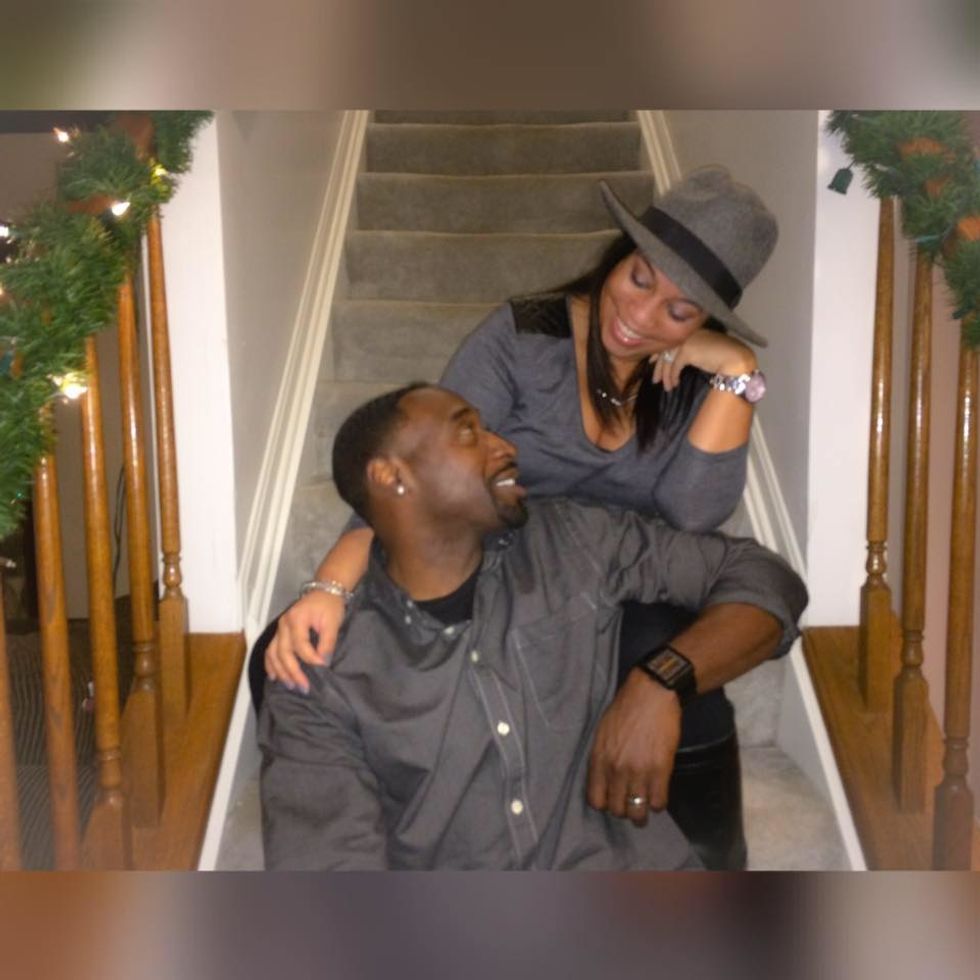 Trust and know that there will be bouts of loneliness knowing that they're not there with you physically. That's why it's important to stay busy. Don't become so preoccupied with waiting by the phone or waiting to hear from them. Never become so engulfed in someone else's life that you forget to live your own. Yes, it's important to be available when you can, but it's also important that you continue living your life. Besides, you will have that much more to share when it's time for you to talk again.
Be practical, yet purposeful, about the relationship.
For some people, a long distance relationship will likely be their reality for a long time for whatever reason. For others, like Eric and myself, long distance was always temporary because we knew eventually we wanted to be, and would be, in the same city. Depending on your goals and timing of the relationship, consider how the two of you will make the transition. If it's worth it and both parties are willing, start planning today for what could eventually become an everlasting love story.
For those of you who have been in a successful long distance relationship, feel to share what has worked for you in the comments down below.
Featured image courtesy of Shonda White