Natalie Guerrero
At her core, Natalie considers herself to be a storyteller. When she's not writing or singing in the shower, she can be found eating endless amounts of pizza or reclaiming her time with a good book and a scented candle. Keep up with Natalie's shenanigans on her IG @Natatat122 and blog here.
If you've been paying attention, then you know that Yara Shahidi is starring in the new Black-ish spinoff titled Grown-ish. Grown-ish follows Shahidi's character, Zoey, on her journey through college. When I first caught wind of this series, I almost cried. Partly because I am so attached to Dre and Zoey's relationship, but mostly because I was so taken aback by seeing a girl who looked like me going through the same experiences and struggles I went through in college.
The boys, the booze, the opportunities, the setbacks – all coming together to make way for life-changing experiences. For so long, it felt like the only people I could relate those experiences to were lacking in diversity or the late-night reruns of A Different Worldthat lent itself to our culture. But now, with Grown-ish on the map, there is room for a new, more full depiction of what it's like to be in college as a woman of color.
Here's why I am counting down the hours until Grown-ish makes its season premiere tonight on Freeform.
1

.

Grown-ish Is Revolutionary for Women Of Color
When I was looking at colleges, I remember walking around campus feeling isolated by the lack of students of color on what seemed like every campus. When I finally got to college, I felt even more isolated, wondering what it would take for my roommate to understand why I could NOT go to sleep without my hair scarf on after a long night out.
Though it seems simple, Grown-ish has given young women the opportunity to see themselves on the screen. In doing so, it will inevitably liberate college women into sharing and talking about their experiences, without having to hide the parts of themselves that might seem different. Between the special appearances from Dre and the rest of the Black-ish cast, plus the oddly realistic depiction of college life (did they read my university diary?), it seems like Grown-ish really hit the nail on the head with what it's like to be in college as a woman of color.
2

.

The Previews Are On Point
Between the colorful trailers and the social media buzz, I've never been more hyped for a show. The previews themselves have so much black girl magic in them I feel like I'm a star by the end of it. Aside from the fun, the teasers and clips make it clear the Grown-ish will be a show that addresses the issues society is facing today, whether it be the president, prejudice on campuses, or general hook-up culture, Grown-ish is bringing it. I'm so ready to relive my younger years and sip the Grown-ish tea. It's definitely the A Different World of our generation. Watch some clips below and you'll be sucked in too.
3

.

Not Gonna Lie, I'm Also Here For The Hairspiration
The hair and style inspiration on this show is about to be lit! Between Shahidi herself, and the kickass Chloe x Halle, there is no reason your curls or your locs shouldn't be on fleek after taking some notes on their stylish tresses. Shahidi's character Zoey's hair changes as much as her mood, and I am so here for the diversified styling of her natural hair. And by the way – look at all that black hair rockin' primetime television! Revolutionary AF. Try to tell me it's not.
4

.

And OK Yeah, Here For The Eye Candy Too
Cool, cool, I'll keep this one short - I can speak for us all when I say that Trevor Jackson is Bae. I mean… just look at him. I'm watching it over and over until tonight's premiere. And Luka Sabbat, we see your fine ass too.
Be sure to tune into tonight's premiere on January 3 at 8/7c on Freeform.

Featured image by Giphy
Confession: I am an intense book blerd.
Because of that, I love reading any and everything I can get my hands on. However, as an avid reader, I've noticed a lack of diversity in the books I come across and the characters that lead them. It's made me notice that as a whole, the publishing industry could use a little more color.
That's not to say that there aren't phenomenal writers of colors out there, because there are, but there is still more work to be done and ground to be covered. Prime example – two years ago, I interned at a literary agency in New York City. And it was there that I learned, on average, the black community only buys about two books a year. Compared to the 10 books the average white person buys, these jarring statistics systematically lead to the black community being underserved in the publishing world. What's even more interesting perhaps is the fact that says the demographic most likely to buy a book is the college educated black woman.
I can't help but think that there's a connection between not feeling like books are made with us in mind and us buying books. And that's where the issue lies.
In my quest for dope reads, I stumbled across four businesses that seek to prioritize POC representation in literature by bringing attention to books written by us and with us in mind. They are killing the game and redefining what it means to be mainstream reads. My reading list and I personally owe them a huge thank you, hopefully this article will do.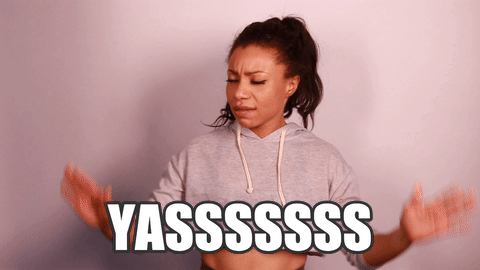 Is there anything at the top of your reading list this year? Let us know in the comments below.
Hoda Kotb has officially replaced Matt Lauer after his recent termination in response to several sexual assault claims from coworkers past and present.
This news doesn't come as a surprise for viewers as Hoda's seamless transition over the past few weeks proved her ready for the job. "It's 2018, and we are kicking off the year right because Hoda is officially the co-anchor of Today," her co-anchor Savannah Guthrie announced Tuesday on air. "This has to be the most popular decision NBC News have ever made, and I'm so thrilled."
Beyond that, Hoda's new role sends a powerful message to Today show viewers- one of hope, change, kickass feminine power, and, of course, black girl magic.
After the termination of Lauer, most of us wondered how and who could replace the man who had been the backbone of the Today show for the past 20 years. Hoda, who hosted the fourth hour of the Today show with Kathy Lee Gifford, stepped into the role temporarily after the news of Lauer broke saying, "This is a very tough morning for both of us, I've known Matt for 15 years and I've loved him as a friend and a colleague, and just like you were saying, Savannah, it's hard to reconcile what we are hearing with the man who we know, who walks in this building every single day."
Over the next few weeks however, Hoda proved that her charisma and chemistry with Savannah Guthrie was unbeatable. We were all hoping this dynamic duo would stay together, and now our prayers have been answered. Regarding her co-host and teammate, Hoda said:
"When you click with someone, man, woman, it doesn't matter. If it works, it works. We're sort of like sisters."
This new team of two marks an important day for NBC and the Today show. The duo will be the first ever female co-anchor team to host the Today show, and we are not sleeping on the message it sends to viewers and industry professionals alike. The act of replacing a white male with a black female is revolutionary in itself, but the concept of replacing a man adding toxic masculinity to a professional environment with a team of two outspoken, intelligent, and highly capable women takes it to another level.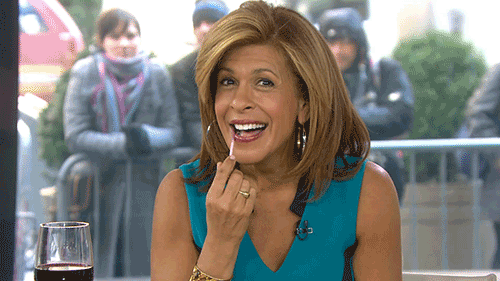 media.giphy.com
The Today show made a conscious choice to not only believe their women employees, but also to uplift and empower them professionally instead of punishing them like so many other industries do. In hiring Hoda, Today has effectively hired the Anti-Lauer and effectively reinforced standards in the workplace.

In a statement to People, Hoda had this to say about her network's radical and progressive move:
"We're grateful to NBC for not having some old-fashioned notion about what an anchoring team should look like."
Hoda's revolutionary new gig will be one for the books but let's not think she got this job just because some guy was fired. Let's get this straight - Hoda earned this. She put in her time. She proved her journalistic capability and passed so many tests with flying colors. In fact, Hoda won a daytime Emmy award in 2010 for her exceptional work on the Today show team. She's been a presence and force in journalism since the early 1990's and we aren't expecting this powerhouse woman to go anywhere anytime soon.

Congratulations Hoda and the entire Today show *modern* family! You did the damn thing.
Featured image via Today Show/Instagram
Similar to the year that came before it, 2017 gave us a year of black women doing what they do best: shining and making caping look effortless as ever.
It was a year of notable wins, even against some of the most seemingly insurmountable odds and staking their claim in the sea of all that greatness was none other than multihyphenate Gabrielle Union. Being magical ain't easy. She was proof that real G's move in silence as she ushered in business moves and mastered work-life balance, making for one helluva year for the 45-year-old actress.
What makes Gabi so special is her way of making the impossible seem possible. Between her activism, her TV show Being Mary Jane, and altogether slayage of life, Gabrielle Union deserves all our praise and black girl magic. Roll out the red carpet because it looks like Gabrielle Union's best life is here to stay.
Keep on a'scrollin' for more reasons why we are crowning Gabrielle one of the reigning queens of 2017 and beyond.
Featured image via Gabrielle Union/Instagram

In case you missed it, Mr. President just signed a highly debated tax bill into law.
If you're anything like I am, you've been wondering what that means for your side hustle, full-time hustle, or even hustle-to-be. I have to admit, the rumblings about the rich getting richer while the poor get poorer made me sick to my stomach. It felt like this might be just another systematic hurdle to get over, not only for myself but for my people – for my culture.
As a recent grad, entrepreneur, and employee, I had a lot of questions. Would this new plan make it nearly impossible for me to launch my own business? Would my salary be affected? Would there be hidden factor and loopholes that might stand in the way of me achieving my goals? Would I even be affected?!
The answer is yes – we all will be affected by this new law – one way or another. Depressing, right? Wrong!
We may not be able to stop this plan anymore, but we can certainly outsmart it. With all the controversy and opinion surrounding the new tax plan, it's that crucial our generation of lady bosses understand the pros and cons of the plan, and begin to take actionable next steps so we can live our best life. Below you'll find 5 things to keep in mind about how the tax bill will affect your grind, and what you can do to deal with it.
No one said being a hustler was easy, but it's time to boss up.
1

.

You, Inc.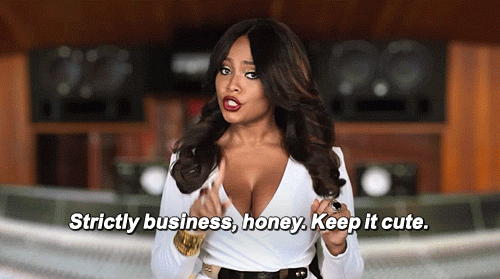 It's no secret – this tax plan favors big businesses over "the little guy." While I'd hoped this was all hearsay, unfortunately there's a lot of truth behind it.
This new bill declares that businesses get permanent tax cuts while individuals benefit temporarily until 2025. The bill has also permanently cut corporate taxes from 35% to 21%, which means that all my freelance divas might run into some issues next tax season. No matter what tax bracket you fall under, it might be more financially sound for all you freelancers and early startup founders to think of yourself as well: You, Inc©. Instead of claiming your freelance dollars under your personal name, start restructuring, and think about considering your own income your businesses income.
2

.

Non-Profits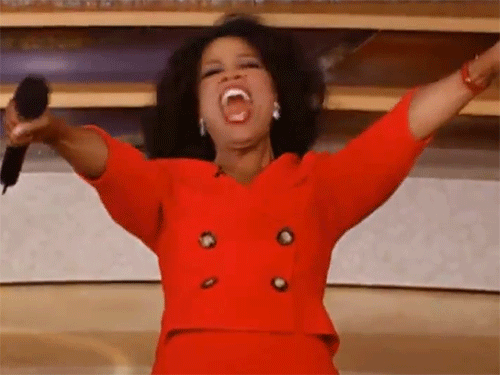 Okay, not-so-good news. The nonprofit industry is getting hit, and getting hit hard.
According to this new law, taking the standard deduction won't allow for you to deduct charitable donations. This means that donations to your favorite charities, and potentially your business, are no longer tax deductible. I'm still grappling with this one as it's certainly one of the hardest pills to swallow when thinking about the effects on our communities and hustles. This will hurt both for-profit businesses committed to giving back, as well as non-profits who rely on the generosity of individuals and like-minded companies. In turn, non-profits will be forced to think about restructuring… sound familiar?
3

.

S Corps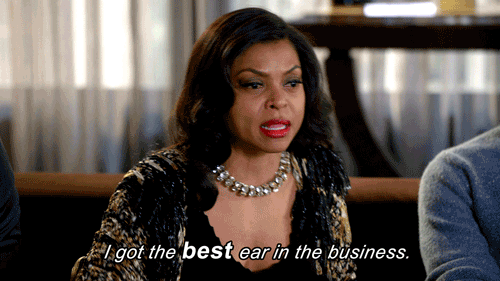 Where my S corp ladies at? Hey. Now that I have your attention, it might be time for you to consider restructuring (word of the day) to become a C corp.
You see, S corps and LLCs fall under what is considered a pass-through income. That means that you get taxed under your personal rate as opposed to your business income. In this new system, all the tax reasons you chose to become an S corp in the first place (ahem tax breaks) may no longer exist. Since this plan gives big businesses (C corps) a significant deduction over individual and pass-through income, it might be time to think about switching your game plan.
4

.

Healthcare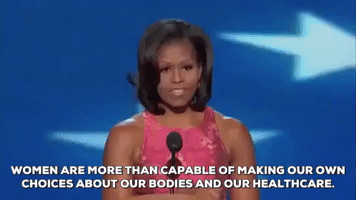 Healthcare has to be part of the conversation when we talk about our businesses. The reality is, whether we are the employee, or the employer, healthcare plays a huge role in who we work with and how long we work with them.
Being at a job with lacking healthcare is stressful, while on the other side, shelling out cash for your employee healthcare hits CEO and Founder wallets hard – especially in the early startup phases. This new bill reverses the health insurance mandate, meaning that every American is not required by law to have health insurance that meets the minimum standards starting in 2019. It's expected that almost 13 million American will lose healthcare due to an increase in pricing under this provision. Having a conversation about the importance of being insured is essential, so make sure to make it known where you stand when it comes to your health insurance.
5

.

End Game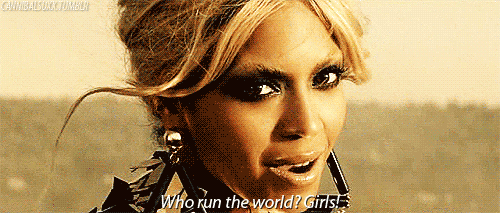 As much as I hate to say this, this new tax plan will set a lot of people forward before setting them back. That's what's so tricky and absolutely crucial to understand.
Most Americans will actually see tax breaks between the 2017 and 2025 when temporary breaks expire. That's why we have to starting thinking now about our end game; how to restructure our lives so we can move forward without unwanted surprises when everything is said and done. If you're a hustler, knowing how to navigate this bill – both professionally and personally will be everything. Over the next 7 years, make sure to keep track of your individual bracket and if you have the resources, consult with the professionals. When you can, use the preference of business to benefit not only yourself, but your community and your employees. If we keep up with it, this thing won't stand a chance at beating us.
P.S. You can read the FULL healthcare bill right here… All 505 pages of it.
Featured image by Getty Images