After switching your tassel to the appropriate side, you feel a sigh of relief move within your body. You have finally gotten the degree your parents wished for you to have and career counselors helped you get. You are waking up the next day after your graduation high, reality sets in. It would be best if you found a job. Hopefully, you networked and collected valuable numbers to use at a further date, or you've landed an internship at a top tier company. Or, you could be the student who didn't bother to get the extra help and decided to follow your path.
Whatever choice you made, you will encounter a job or a position that isn't the best, but you heard the advice of "getting your foot in the door". Fast-forward to three years later, and you are still in the same position awaiting to get your foot in the door. Before you have a panic attack, I would like to mention that it isn't your fault. You're experiencing what most people experience every day. With that, I blame the companies who have failed their employees.
When the economy came crashing down in 2008, it was tough for anyone to find a job. No matter what degree you had, it was a strong possibility that you wouldn't get paid what you're worth. If you were a new graduate, I'm sure you've hated reading the terms "experience required or experience preferred". It's impossible to gain the experience you need to get the job you want when companies aren't willing to take a risk on you and give you a chance.
As a student or graduate, you've done your part; you got the grades and completed the amount of free time to dedicate yourself to an internship.
As I've gotten into the groove of my career, I'm noticing a trend that I am open and willing to share in hopes to bring a different perspective. Companies are no longer grooming their employees to get promoted. They aren't challenging or encouraging their employees to reach their full potential. For that, I find it shameful. Some of the top Fortune 500 companies don't have a clear-cut training program for their employees, and cross-training is now an afterthought. No matter how many "meetings" you have with your supervisor or manager about your personal goals, it's a 100% possibility that a follow-through on that plan won't even get started.
Departments agree to take on more work and hiring less, leaving the current employees overworked. As you sit at your desk and look at the clock, you tend to wonder if it was worth it. Was the blood, sweat and tears to earn that degree to get the job that you didn't want but desperately needed worth it? After moving on to your fifth job, you notice the same trend. You sit and wonder what exactly you are going to do. You can't pay back your student loans with a minimum wage job.
So, I've created five ways that would help you get in, through, and open the door you wish to desire.
1

.

Use Your Annual Reviews To Your Advantage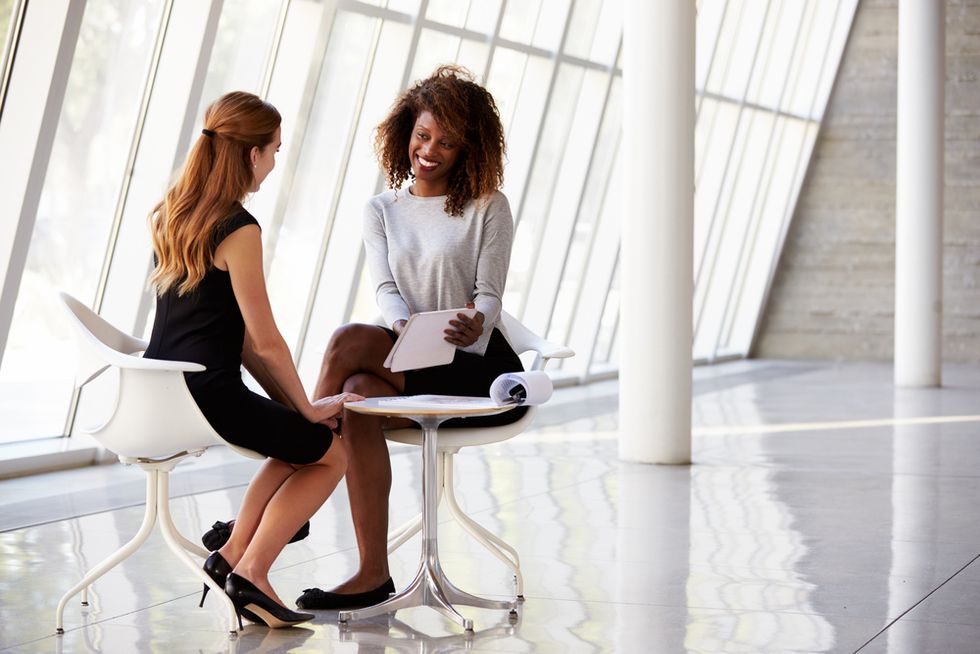 Shutterstock
Before going in to meet with your manager about your yearly evaluation, they will email questions about the past year. They want to know your perspective of your performance, and they will give their view of your return. During that meeting, you and your manager will compare and contrast your responses. There will be a section that says, "Goals". Having set goals allows you to discuss the goals in which you want to achieve. It puts your manager in the hot seat and forced to provide you with an explanation.
2

.

Ask Questions
What better way to learn a new position than to ask about the job. Even if you know how to complete the duties, ask to show that you are more than interested in learning. Continue to ask questions until they give you a trial run on the position you want. Once that opportunity presents itself, show up and show out. If you make a mistake, acknowledge the error immediately. People admire integrity.
3

.

Work After Work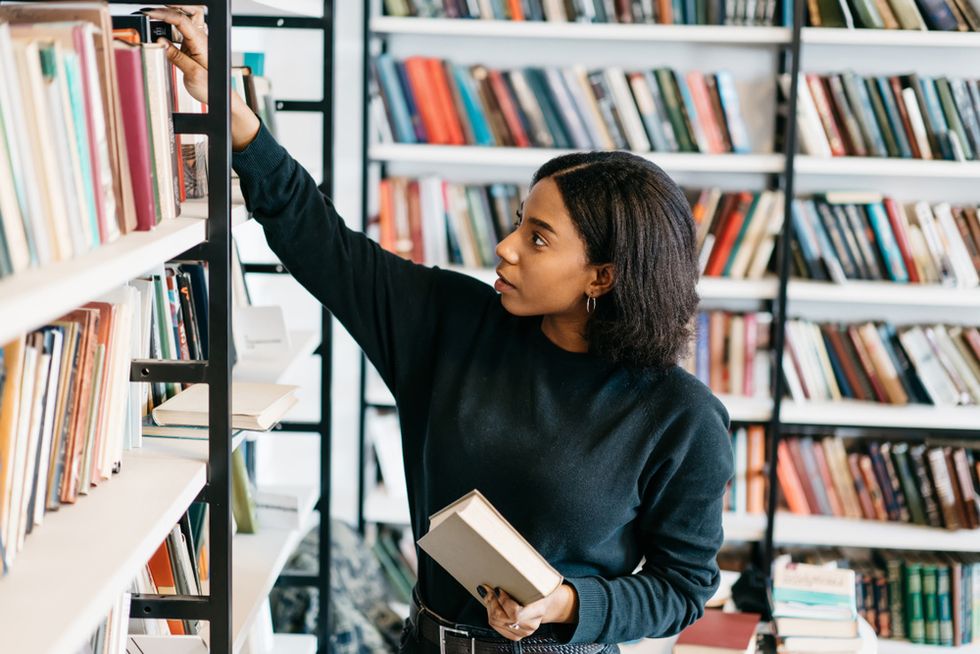 Shutterstock
For most, sometimes asking questions and meeting with your manager isn't enough. Sometimes it's best to get the outside help that you need to advance your career. If your position has a certification, then it would be best to study and take the test. If your profession requires additional classes or refresher course, then it would be best to get a certificate of completion. If your position affiliates with any updated news and current events, then prepare for those new changes to your advantage. If studying for your certification isn't in your view, think about ways to improve your position. Sometimes it can be as simple as creating a training manual or studying the software that you use to make sure you are doing your work efficiently. See if your company is having any seminars and attend those. Many companies will offer to pay for your tuition if it's related to your current position.
4

.

Create An Emergency Fund
The majority of working adults today don't aspire to be at a company for 30+ years. In the 21st century, that has become a rarity. If you ever get the urge to quit or you feel like your position is on the line, it's best to save at least six months of your expenses in an emergency fund. Sometimes stepping away from a company to get the answers you need are best. If you aren't the best at saving, use your EAP benefits through your company to see if they have financial advisors to help guide you to get your savings started.
5

.

Find A New Job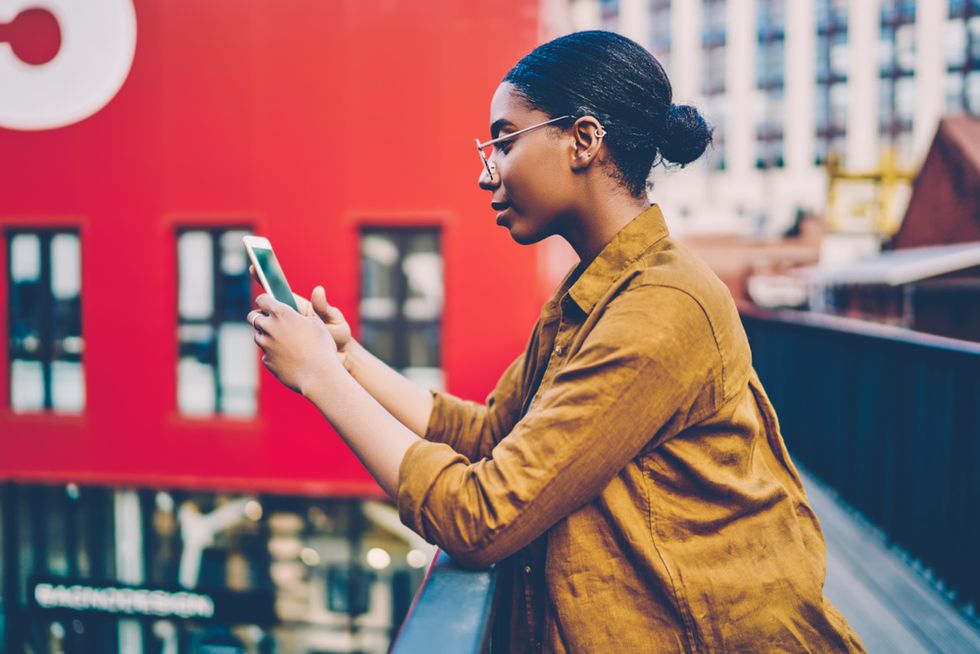 Shutterstock
If you did everything in your power to improve and climb up the ladder, then maybe it's time to consider your options. IF you don't want to completely start new, it's best to see if any internal positions are available. Seek out a letter of recommendation from one of your co-workers or use them as a reference. Evaluate the skills that you have already and see how they can be used to your advantage when looking for a new position or a new job. Tweak your resume to reflect that. If all else fails, maybe it's time to look deep within yourself and ask if this is a career you can see yourself doing for the rest of your life. Sometimes the worst situation can turn into something more rewarding if you can turn it into a business venture. There are endless inspirational stories of individuals who took that leap of faith and followed their true passion.
I've been in the healthcare industry for five or more years and am currently on my third company. I've met and learned so many things. If I could give any advice to any current graduate or graduates who just got hired, I would say the first three months of any job are the most vital. The company provides you a probationary period to see if you are a good fit within the department and the company. I would suggest that you the employee give the company a mental probationary period. Ask your co-workers questions about their work history or if they received any promotions within the last six months. It's a perfect time to pick their brain and introduce yourself to the higher-ups. Give a two- to three-minute pitch on who you are and what goals you want to achieve. If you leave a lasting impression, those higher-ups will never forget you. Keep a log of your accomplishments. Your task is to convince your supervisor or manager why you qualify for a promotion.
The worst thing you can do is sit and say nothing. You will become that individual who will be stuck in that position asking yourself, 'Why me?'
Want more stories like this? Sign up for our newsletter here and check out the related reads below:
Working Twice As Hard Doesn't Work
10 Ways To Develop An Entrepreneurial Mindset (Whether You Have A Business Or A 9 To 5)
7 Programs To Help Fund Your College Education
This Career Coach Gave Up A $103K Salary To Live In Her Purpose

Featured image by Shutterstock