Bianca Simone
Bianca Simone was born and raised in Boston, Massachusetts. She currently resides in California where she is pursuing her dreams of being a writer. She hopes to move and inspire people every day through creating, and by working diligently, remaining humble, and relatable always.
There is nothing more exciting than getting the news that the bundle of joy everyone has been waiting for has finally arrived. As soon as you get the word, you probably start making plans in your head about when you're going to go visit the baby and the gifts you hope to bring. And while all of this is sweet and many new parents appreciate it, there are some things to consider.
After a mother gives birth, she goes through many changes. No matter how she gave birth, she's most likely feeling it and trying to heal. Not to mention, she's exhausted! The new mom is getting to know her baby and figuring him or her out. Anxiety could be at an all-time high.

Here are a few things to remember when it comes to post-baby etiquette after someone you love has a baby:
Respect The Adjustment Period
Give new parents time to bond with their baby and make sense of what will most likely be a crazy routine for the next few weeks. Even if they call you from the hospital to tell you the news, don't assume that's an invitation to drop in or call multiple times. Texting or emailing is a life-saver in cases like this! That way, when the parents have time in between trying to get some sleep and caring for a new baby, they can respond. Please don't take offense if they don't respond right away! There is a lot happening.
Don't Drop By Unannounced
This is the worst thing you can do to new parents! Dropping by unannounced can make them feel very overwhelmed. New parents may not have the heart to tell you that it's not a good time or may be worried about hurting your feelings. I have personally witnessed how hard it can be when you have a rotating number of people coming in and out of your house after having a baby. The mother is usually struggling to sit up in a robe looking exhausted, trying to smile, look happy, and entertain, while her baby goes from hand to hand. Respect the mother's space and the fact that she is extremely fatigued. She probably didn't even get to shower that day for all you know.
Also, family members: don't show up with an overnight bag, temporarily move in and start rearranging things in the home. Although most people know it's coming from a good place, it can make new parents feel stressed and tense. If they would like help with the baby or want you to stay overnight, let them ask you. Or if you're unsure, ask them.
Be On Time and Don't Overstay Your Welcome
Once new parents finally get it together and ask you to come over on a specific day, try your best to be on time. They most likely scheduled that time after the baby had a nap or feeding, or around a time when the baby will have the most energy. When and if you come late, it can really throw the parents and the baby off schedule. If you are going to be late, give them a call to let them know and check to make sure if you should still come that same day. It may be best to reschedule.
When you are visiting, keep your eye on the clock. I personally think a 30-60 minute visit is appropriate. Nothing longer than that. Be aware of non-verbal signs that the parents might show of being sleepy.
Leave Your Young Children Or Other Pets At Home
When visiting, avoid bringing your small children or pets. Small children can get restless. They may cry and be unable to sit still. You don't want your toddler to be disruptive or wake the baby while napping/resting. Even if the parents have toddlers already, it's best to not add to the noise factor.

Also, leave your pet behind. You don't want your dog or cat in the mix when a new baby is only a few days old. If the parents already have pets that's okay, just don't assume it's time for a doggy playdate.
Don't Bring Extra Guests
People always do this and I wonder how they are comfortable with it. It is not a good idea to bring extra people with you who are uninvited to visit a new baby. You don't know if the parents will be comfortable and they may feel like you put them on the spot. If something comes up and you have to make arrangements for someone to come with you, check and ask ahead of time to make sure it is okay.
Avoid Visiting If You're Sick
A new baby's immune system is super sensitive. If you're sick, the considerate thing to do would be to stay away. A new baby can get sick and possibly have complications fighting off an illness that we can easily beat as adults in a short period of time.

Wash Your Hands or Use Hand Sanitizer
Even if you think your hands are clean, always wash them before holding a new baby. We carry many germs and you should always be cautious to not pass it on to the tiny newcomer.
Don't Kiss The Baby
I know it may be tempting, but don't ever kiss someone's else's baby, especially when the child is a newborn. I've seen many people do this, sometimes even on the mouth. If you are not the parent, this is not appropriate to do. You want to be mindful, so please do not upset new parents by doing this.
Bring Cooked Food/Ask Them What They Need
If you're a close family member, be intentional and ask them how you can be supportive, don't take it into your own hands. While flowers and balloons are great, you would be surprised to know that new parents prefer food or another task that can help. While adjusting to newborn life, parents don't have much time to make meals. Bringing something that is cooked and can be reheated is often very appreciated.
Also, don't be afraid to ask how you can help during your visit. A load of laundry, a quick grocery run, or a light clean is helpful. If you're a close family member, with permission from the family, you can even make a little schedule of who can come over to help with small tasks during the week. This will help make the new parents feel supported and less stressed.
Featured image by Austin Wade on Unsplash
As I enter my last trimester, and if I'm being transparent and real, gone are the days of glowing skin and holding my cute little belly. This last trimester was no joke. I'm not rushing my daughter, I want her to come when she's ready but I'd be lying if I didn't say that I want her here sooner rather than later. On top of insomnia, chronic back pain, and shortness of breath, I've been really down. I wouldn't call it depressed but just down. My moods change often and I am irritable and sensitive. Don't feel bad if this is you! If you're like me and due any day, you might have a lot of anxiety, feelings of anxiousness, and you're probably just downright tired and over it. Acknowledge this, because you are not alone.
Sometimes you may know why you feel down during your pregnancy, other times you may not. Sometimes little things accumulate. Taking the time to take in my feelings and not pretend I was okay was the best thing I could have done. After taking the time I needed, I knew I had to make the effort to get out of my funk - not only for my baby, but for myself as well.
Here are some things I did to help me get over the my funk:
1

.

Journal writing
Sometimes when you aren't ready to physically talk to anyone about your feelings, journal writing can be a lifesaver. Not only is it a safe outlet, it also helps you to make sense of your feelings and get everything out. I often like looking back on the things I've written just to see my growth and how far I've come from a particular time.
2

.

Get some fresh air & get moving
At the end of the third trimester, you play the waiting game. Rather than watching the time tick, force yourself to get out. When you're on maternity leave, or have a lot of time on your hands, you would be surprised how you can let a good day pass by being on the couch and eating snacks. Getting fresh air has really helped me. Even if I'm just taking my dog out for a walk, hiking with a friend, or just sitting outside to read, it helps. It lifts my energy and puts me in a good mood. Light workouts also help as well, to keep both you and the baby moving.
3

.

Spending time with your partner or girlfriends
So as much as you may not feel like you have the energy, try to enjoy your time with those around you that matter. Things are about to change and you won't have much time to yourself once your baby arrives. If you already have other kids, see if you can get a babysitter and have a night out of fun. It helps the time go by and keeps your mind off of things. It can also make you feel special if you've been down.
4

.

Finding a good book to get into or a good TV series
Getting lost in a book is always a good idea. Whenever I find myself over-analyzing things too much, I find a good book. Watching a really good show could also help. It gives you something to do and can keep your mind off of what you have going on for a little bit.
5

.

Doing last minute stuff to prepare baby
I recently packed my hospital bag and it lifted my spirits. Packing my bag got me excited again for what is to come. I also packed the baby's bag as well and picked out little outfits for her to take pictures in at the hospital and to go home in. Additionally, getting last minute things for her nursery and organizing her clothes makes me feel happy and also passes the time as well!
Featured image by Ella Jardim on Unsplash

Finding out that you're pregnant can be exciting, shocking, scary, and emotional all at the same time.

Once reality sinks in, it's hard to know what you need to do, or where to start.
I know for me when I found out, I felt blessed and so much joy, but immediately after, I was concerned and wanted to make sure that my pregnancy was healthy, and normal. My mind started going crazy of when I should share the news, what people's reactions would be. I also remember feeling extremely sensitive and overprotective. I think my Mama Senses and hormones kicked in right away and I was still making sense of all of the feelings I had and what was on the journey ahead for me.
Here are some helpful tips that can make you feel reassured during your first trimester:
1. Schedule an appointment with your doctor.
Scheduling an appointment or visiting a clinic is key! Home pregnancy tests are very accurate but they still are not as accurate as being seen by a doctor. Here are some things you should know, there is an interesting object that your doctor will insert in your vagina to examine you. It will be lubricated first and they will let you know before they go in. It doesn't hurt but just know it looks a lot scarier than it really is. This allows them to take an ultrasound to confirm the pregnancy. They may also take your blood and advise you to start taking prenatals as soon as possible.
2. Choose your official healthcare provider.
When you go and see your doctor for the first time, most likely you aren't seeing an obstetrician who specializes in caring for pregnant women. You are probably seeing your regular primary care physician or even your regular gynecologist. At this appointment, ask your doctor to recommend some good obstetricians. Do research and choose wisely. Feel these doctors out, as you will be spending the next 9-10 months with them. You want to make sure it feels right and that this is a person you can build a relationship with.
3. Determine what prenatals work best for you.
Your first trimester is the best time to figure out what prenatals work best for you. My OBGYN gave me a huge bag of samples. Each week, I tried a different brand and kept a small journal of how I felt with each one and if it made me feel sick ot not. There are so many options that it can sometimes be overwhelming. The sizes of the pills also vary as well. Some are literally the size of horse pills while others are super tiny. If you aren't into taking pills, explore taking gummy prenatals. If you have any other questions about this, ask your nurse or doctor.
4. Consult with your doctor about your diet. Research foods you can and can't eat.
There are many things that you can't eat while you're pregnant. I know it seems restricting but it is important to know. If this is your first child, don't beat yourself up if you make a mistake or eat something by accident. You can find helpful lists online that show you what a balanced diet should look like while you're pregnant. While being healthy is key, make sure you allow yourself to indulge as well. Pregnancy cravings get super real. Most of your cravings will be random, bizarre, and probably far from healthy. It's totally okay, give baby what baby wants as long as it's in moderation. I'm pretty sure my cravings take the lead with how crazy they were. I craved ramen noodles with Nathan hot dogs, pizza, icees from 7Eleven and more. So don't feel bad, the random cravings eventually somewhat cool down. They will always be there though.
5. Stock up on breaded or carb snacks that don't make you feel nauseous.
Morning sickness is REAL. I was lucky and didn't experience running to the toilet every morning, but I definitely had my moments where I felt weak and sick. Try your best to eat often and figure out what gives you the most relief. Keep water by your bedside, and crackers. Dry foods, eating smaller, and eating more meals help with nausea. No matter how hard it gets, remember you have to take care of you now more than ever because it affects your baby. Even if you don't feel hungry, try your best.
6. Purchase new bras and comfortable panties.
You may experience sore/swollen breasts and bloating. I know it's hard but you may want to think about shedding some of those bodycon dresses and tight jeans. I literally live in leggings and have bought some items a size or two up. At first, I felt bad about it but I think it's better than conforming to maternity clothes. I also had to remind myself that my body is going to change no matter what. I've learned that it is okay to be vulnerable and feel indifferent about the changes. At the end of the day, motherhood is beautiful and you will get the most beautiful gift in the end. It won't seem as bad if you put your comfort first.
7. Download baby apps on your phone to help you monitor your baby's growth.
Having baby apps is a great way to keep up with your baby's growth. It is nice to educate yourself along the way. This gave me something to look forward to every week. I shared new updates with my family and friends. Watching videos was my favorite thing to do and always gave me excitement. It also makes the time go by faster, but in a nice way. Think about downloading a few. The ones I use are: What To Expect, Baby Center, Ovia Pregnancy, BabyBump and Flo.
8. Purchase books that will support both you and your partner.
A lot of the time, we don't think about how pregnancy affects not only us but those around us, especially our significant others. They are just as excited and sometimes as scared and as nervous as we are too. Books are a great way to help with this. You can make it an outing and go to your local bookstore and buy pregnancy books. This will make your partner feel involved, and good reading material can provide you with the tools you need to help you get through the journey. There is no better feeling than knowing you are prepared and educated about the process.
9. Determine when you want to make your pregnancy announcement and how.
Do what makes sense to you! Your privacy is your right. I know this is a time where pregnancy announcements are huge and people really take it to the next level. However, don't let that make you make any premature decisions. Pregnancy is very sensitive, especially in the first trimester. A lot of testing has to happen and you want to make sure you pass the stage of being at risk of miscarrying. I waited until I was six months pregnant before I made our announcement. It was the best decision I could have ever made. Of course, people who are very close to me knew before then, but it was very important to me to keep things private. By this time, I felt comfortable and I knew my pregnancy was healthy. I suggest doing something fun but still intimate when sharing the news with family and friends.
10. Rest!
Get as much sleep as you can. Trust me, as your bump starts to grow, it will get harder and harder to sleep comfortably. This is one thing I wish I did more of in the beginning. I am naturally a busybody and don't know how to stay still. I am always on the go! One of the most common symptoms in your first trimester is fatigue. Listen to your body and rest. Take a nap if you need to, also when you are feeling sick, it helps to lay down as well to take the edge off. As you get bigger, sleep can get harder. Invest in a maternity pillow so you can be comfortable.
Featured image by Getty Images
I'm sure by now you've heard the saying, "When you get married, you marry the family too." While many of us probably don't want to think about this, there is without a doubt some truth to this statement.
Marrying into a new family is uncharted territory and, in reality, comes with a lot. Of course, we always want to make a good impression and be held to the highest standards. However, you should know that how you choose to deal with your in-laws can affect you, your new bonus family, and your husband in either a positive or negative light. With new families comes new opinions, new personalities, and new conflicts.
While there usually is always a honeymoon stage, it can end sooner than you think. When behavior, values, or certain practices are set and presented early on, it is easier to set boundaries and to gain a healthy balance with your in-laws.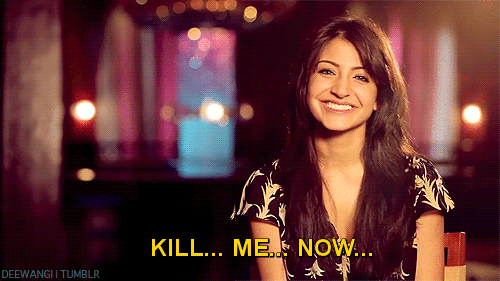 Being a newlywed myself, I have learned a lot in a short period of time. I overextended myself way too much early on and it ended up sending the wrong message. It was almost like I couldn't say "no." If something bothered me I never mentioned it, I kept it to myself. I never wanted confrontation. Little did I know that I was digging a hole for myself.

The situations I have endured have forced me to make decisions for myself that I would have never made in the past. As a result, I have my sanity back and am no longer afraid to do what I need to do for myself and my marriage. If you find yourself in a similar predicament, here are the lessons I discovered along the way that helped me deal with my in-laws and my marriage.
Set The Tone Of Respect Early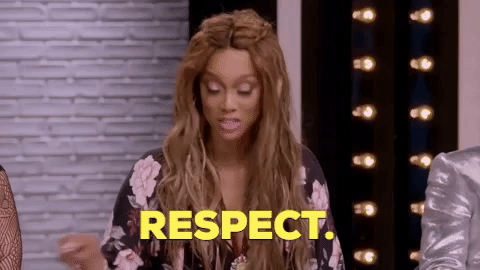 Make sure both sides of the family respect your relationship, whether they agree with it or not. It should be known by your families that you always have your wife's back or your husband's back. How you treat your partner is how your family will treat them. How you treat your family in front of your spouse and speak to them is how your spouse will think of them and treat them as well.

No Matter What, You Are Not Their Blood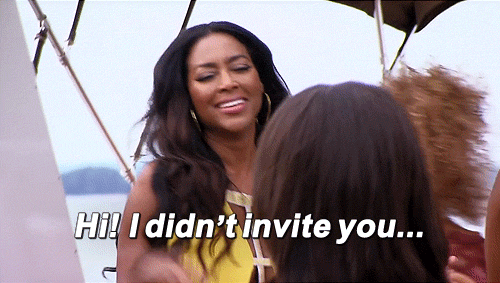 I know it may feel so real, and so authentic but be careful. As much as it may feel like you are their biological daughter, you aren't. Don't let your hair down and put your feet up. Understand that this is your bonus family. Sometimes they may include you, sometimes they won't. Sometimes they may call you, sometimes they won't. Sometimes they may encourage you to include your own family, sometimes they won't. Never take it personally and always be on your best behavior, be aware and say less.

No Name-Calling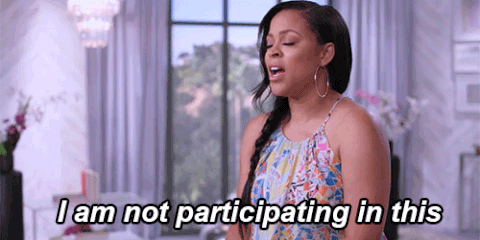 We are all humans, which means we are not perfect. We all get angry and say things we should not say to each other in our relationships. However, when it comes to your partner's families, make it a rule to never call family members out of their name, or to be demeaning. You can always say "sorry," but words hurt, and you don't want your partner to have resentment towards you because of the things you say out of anger.

The More You Do Doesn't Mean They Will Like You More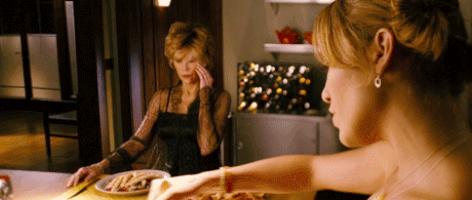 Sis, don't get caught doing too much! I know it will feel like the more you do, the more you're getting in good with your in-laws, but it ain't true. In fact, they may think that you're not the brightest thing for always over-extending yourself. It will definitely be something they use to their advantage as well. If you are a person who does not utilize the word "no," you can quickly get abused and be thinking, "You're doing the right thing." You don't have to do a lot if you know who you are and are secure in your marriage.

Mind Your Business At All Times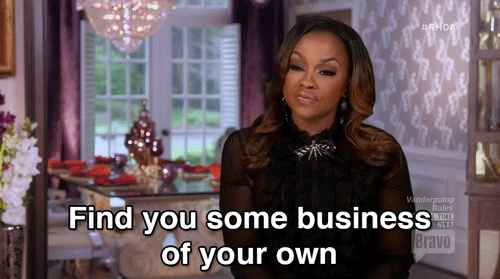 If your husband and his family are having a personal issue, put the blinders on! I made the mistake of trying to mend some relationships and issues that had nothing to do with me. While I thought I was doing the right thing, I always ended up being the bad guy and got my feelings hurt in the end. No matter the intention, you don't want any of your in-laws to take you wanting to help the wrong way. You also never want to get caught up in the good old classic, "He said, She said."
Mind your business, eat your vegetables, and drink water.

Keep Your Business Under Your Roof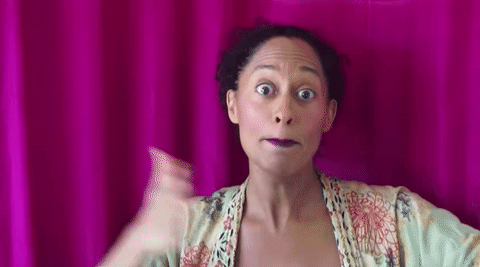 Be mindful of inviting family members into your personal business. When you share any arguments or disagreements that you and your spouse have with family, you are now inviting them in and giving them a say so. You are also giving them the platform to judge your partner and to only see things from your perspective. As you know, most families will always be ready to go to bat for you and be on your side, whether you're right or wrong. So when you and your spouse get over your little argument, you'll be getting the side eye from all your aunts when everything is all good again.

Share The GOOD Things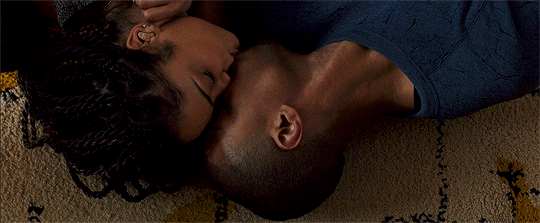 This ties into my last tip, but don't be the wife who is always talking about her husband like a dirty dog. We all have our besties and closest family members saved in our favorites, and are ready to call in a hot second to give them all the tea. Be careful, this can be dangerous. I never want any woman to hide something serious from their man, or to keep secrets from their loved ones, but approach with caution.

For every fight that you share and act out with family members, you better share some of the good times too. When you only share negativity with family members and friends, you are making it easy for them to not like your spouse. They will only build off of what you share with them. So, before you talk about a petty argument, maybe share how he brought you flowers or the new restaurant he took you to for date night.
Don't Have Expectations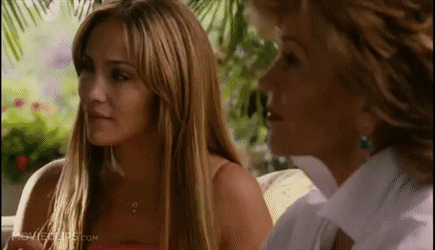 It is so important to not have expectations. The worst thing you can do is set multiple expectations of someone and them not even know it. This will be setting yourself up for disappointment. If you are someone who always puts expectations on people, at least be willing to shift them, communicate what they are directly, and be open to change. When joining families, what is a value to you may not be a value to your inherited family. I remember feeling salty on many occasions because I "expected" them to step in or do something for me. If you need someone to be there for you or you're expecting someone to be there for you, you better call on your own family or phone a friend. Your spouse will always be their main concern, not you.

Go To Couples Counseling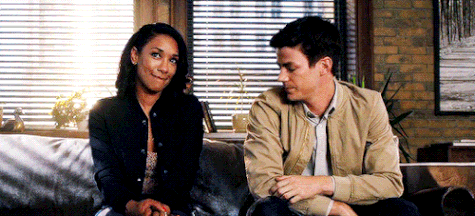 Many people are embarrassed to admit that they might need counseling. I'm here to tell you that there is nothing wrong with it. Going to couples counseling will help you establish rules and boundaries when it comes to your marriage and family, especially if boundary-setting is something you are not used to doing. You can also realize a lot about yourself. A lot of the time we bring family drama, beliefs, and closed-mindedness into our marriage. Counseling helps with being open. Counseling can only help you go up if you're willing to be vulnerable and do the work.

Have you ever had to deal with difficult in-laws? What important lessons did you learn? Share with us below.
Featured image by Shutterstock
The list is endless when it comes to all the things I want and plan to teach my daughter. I can't wait to love on her and nurture her to the fullest. The more I think about my journey as a black woman, the more my goal of teaching my daughter to love her natural hair is reinforced.
Growing up, I manipulated my hair to the fullest. I put heat on my hair constantly and eventually ended up getting a perm at age 17. This was normal to me because all the women in my family did it. Anytime I had some place "nice" to go, my hair had to be straightened. I honestly started to become used to hiding my hair behind un-natural hairstyles. I used to think that my hair had to be a certain way in order to be beautiful.
It wasn't until a little after college when I got to know myself more, and be more unapologetic, that I started to love my natural hair. Even still, I always played it safe in the workplace and felt like I could not wear my hair the way I wanted to. I never wanted to draw too much attention to myself. Today, I now realize my hair is who I am. It is a part of me and I can wear it anyway I choose. I truly believe that every time I wear my hair naturally that I am sending a positive message to another black woman or black little girl to love themselves while challenging them to be who they are.

When my baby girl arrives, I want to inspire her everyday.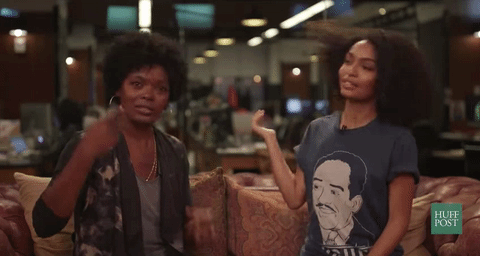 media.giphy.com
Although I love wigs and weaves, I plan to wear my hair naturally often, especially when she is young. I want her to see a representation of herself in me. I want her to feel beautiful in her natural beauty. I want to bond with her while teaching her how to care for her hair. I want her to go to school with girls who look different from her and feel proud and unique in her skin and her hair.
I want to take accountability now. I want to be ready now. I don't want to be scrambling to get it together once she arrives. As a mother and soon-to-be parent, it is my responsibility to do my homework. In the black community, I have noticed that we act surprised when our girls don't love themselves. I am not surprised at this at all. We are not usually represented well and are shamed for our natural beauty. This is so interesting being that others pay doctors thousands to look like us.
I believe as black mothers we have the power to break that cycle. Here are some tips that I think we can do collaboratively to help our black babies.
1. Wear your hair naturally often while you baby is young.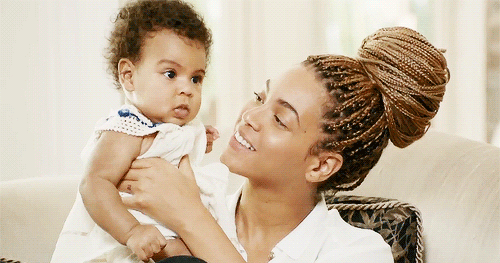 This will allow your baby to see a positive representation in you and in herself at a young age. This is an essential tool when it comes to building her confidence. This will also teach her who she is through imagery.
2. Do similar or matching hairstyles with your baby.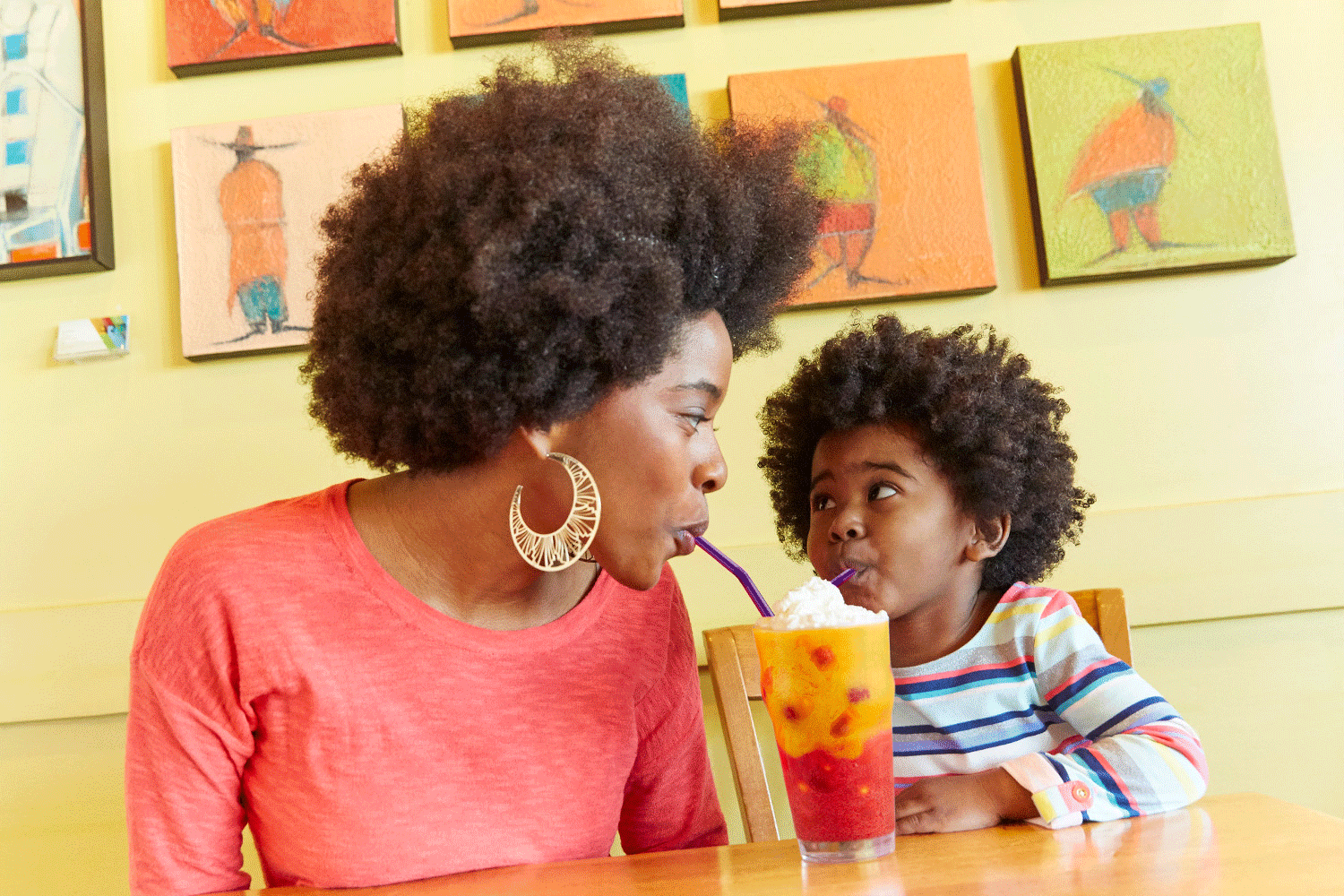 This makes for a fun bonding experience. When you style your hair in a fro, bun, or braids this reinforces the positive representation of your daughter seeing herself. She can feel happy and confident because you are leading the way and when she looks at you, she will see herself. You can even make it fun and let her style you. This is sure to create memories that will be unforgettable.
3. Take photos/videos in natural state with your daughter when she is young.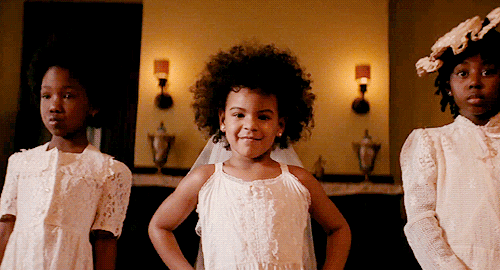 I am someone who loves pictures. Today, in my late 20s, I still love to look at old photos of myself when I was young. It makes me happy. Pictures tell a story. Your daughter seeing photos of you doing her hair as a baby or photos of you and her in your natural fros represents love. It shows that you accepted who she was since day one. Videos are also great because they serve as live pictures that toddlers can watch over and over again. It can become a positive routine to review pictures and videos often while giving positive affirmations.
4. Learn how to do hair.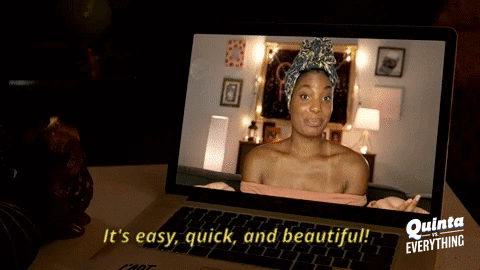 media.giphy.com
By saying this, I'm not saying you need to be hairstylist of the year, but you should know how to do a little something. I have lost count of how many of my friends, family members, and other women I know that have said, "I had to get a perm because my hair wasn't manageable." Or, "My family didn't know what to do with my hair so I had no choice but to perm it."
It is so sad to hear! Take the time to research and experiment with hair products that can work for your baby. Learn how to do basic ponytails or braids. Instill in your child that their hair is beautiful and accepted. It should not be seen as "too much work."
5. Use live positive examples of other women and children living in their natural beauty.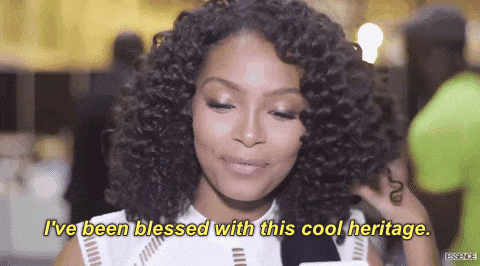 media.giphy.com
If you know anyone who is natural and has children who are natural, bring your daughter around that. Show your daughter women who are in power in magazines who love their natural self (Issa Rae is a favorite of mine). This will allow them to see that it's not just their mom telling them to love who they are, but other black women and children as well. Something I have started to do is purchase books that have African American girls in them with natural hair. I read them to my daughter now while she is still in the womb.
I look forward to reading to her when she gets here and her growing old enough to flip the pages herself while practicing self-love. So many shows and print ads don't have us featured, but we can create an atmosphere where we are always on the cover for our upcoming daughters.
Featured image by Giphy