On Saturday, January 25, Oprah Winfrey reminded me who TF she was. Not that the global media mogul needed a reintroduction, but in case she did, Oprah played no games on the fourth stop of her Oprah's 2020 Vision: Your Life in Focus multi-city tour in Atlanta.

I came, I saw, I laughed, I cried, and most importantly, I focused. This was all in the presence of a woman who was intent on helping an audience of 12,000 people elevate to their highest selves with true clarity. Presented by WW (Weight Watchers Reimagined), the full-day wellness event began with complimentary hair touch-ups courtesy of Love Beauty and Planet, express hand massages thanks to Vaseline, and a quick refresh in the form of deodorant wipes by Degree.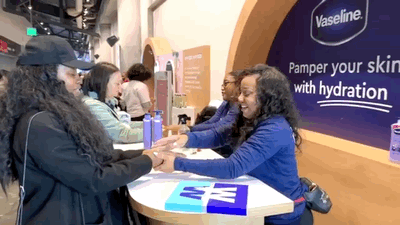 The hand massage was a great way for me to start the day
Promptly at 9 a.m., we were treated to a pre-show dance party, a walk through Oprah's own wellness journey, a guided meditation session with Jesse Israel's The Big Quiet, and a workbook exercise where we honed in on our intention of the year. (I walked away confident in the fact that my word for 2020 and beyond is "intention.") "Wherever you are in your life, today is about kicking it up a notch," Oprah said. "Turning up the volume on your life."
Later on that day, we were joined by Dwayne "The Rock" Johnson who spoke candidly about losing his father, raising daughters, learning empathy, and the importance of having an anchor.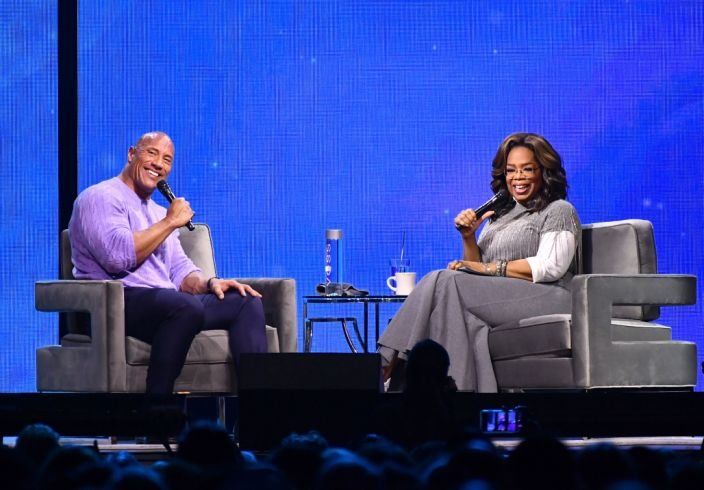 Paras Griffin/Getty Images for Oprah
The end result was a day filled with "new year, new me" energy and gems that helped ensure the seeds we planted that day would indeed grow and blossom into a fruitful harvest.
I left the event so inspired that I wanted to share the most important takeaways with the xoNecole readers.
Let's soak up this energy of renewal together and get clear on our 2020 vision. Keep reading for more!

Featured image via Paras Griffin/Getty Images for Oprah