Niya Allen-Vatel
Niya Allen-Vatel is a 3x-certified certified résumé writer, career coach, and brand strategist helping ambitious leaders build their brands to boost credibility, increase opportunities, and establish themselves as an expert in their niche. She is the owner of the premier career branding service, Career Global, based in New York City.
There's nothing more exciting than a great business idea. Starting a business has been compared to giving birth — and for good reason. You go through stages of conception, growth, and labor pain to birth your business into the marketplace. In doing so, it can be so easy to focus on getting clients that we overlook the foundational principles of brand building that will ensure success and save you time and money later.
Branding involves your professional reputation, your backend processes, and your customers' expectations. Most of all, branding is important to long-term success and a thriving business.
1. Develop A Customer Journey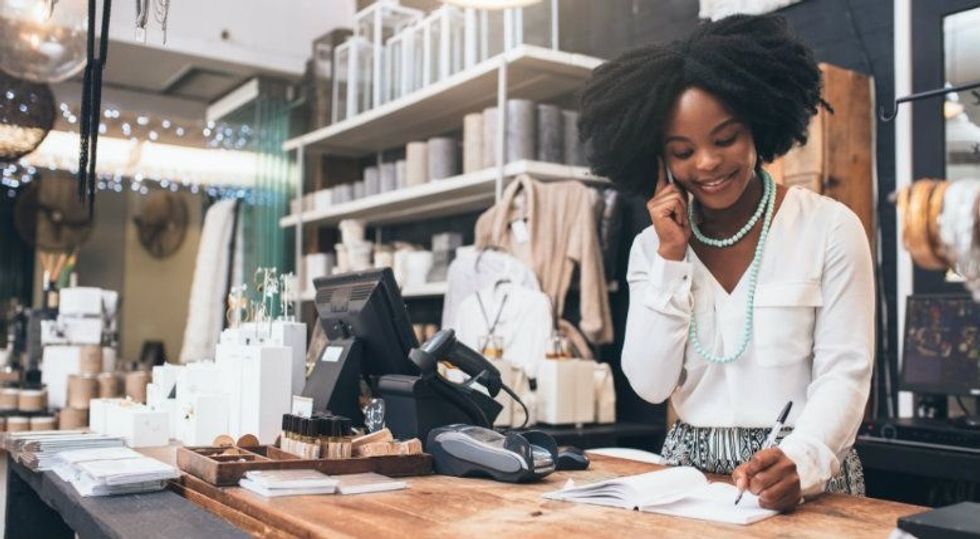 Getty Images
You've worked so hard on your product or service, especially the sales pitch, and then someone says, "Yes, I'm ready to start! What do I do next?" Your process funnel should roll off the tongue like your elevator pitch. Without proper operating systems, procedures, and funnels, that excited customer can quickly turn sour. Make it easy for them to buy. Ensure the customer experience is the same for everyone, and maximize opportunities for upsells, referrals, and community building. Without a funnel and customer journey, you're leaving opportunities untapped.
2. Protect Yourself
Believe it or not, clients disappear for months at a time. After investing their money to get started, they completely disappear. Things happen and working with you goes on the backburner. It's great for them, but horrible for you. Put terms and conditions in place to protect yourself from this type of scenario and others like it. Research terms and conditions for your industry and adapt them to cover every scenario, including refunds, dissatisfied clients, project delays, broken items, etc. It may seem like a pain to do, but contracts will save you time and money and ultimately protect your business.
3. Keep Longevity In Mind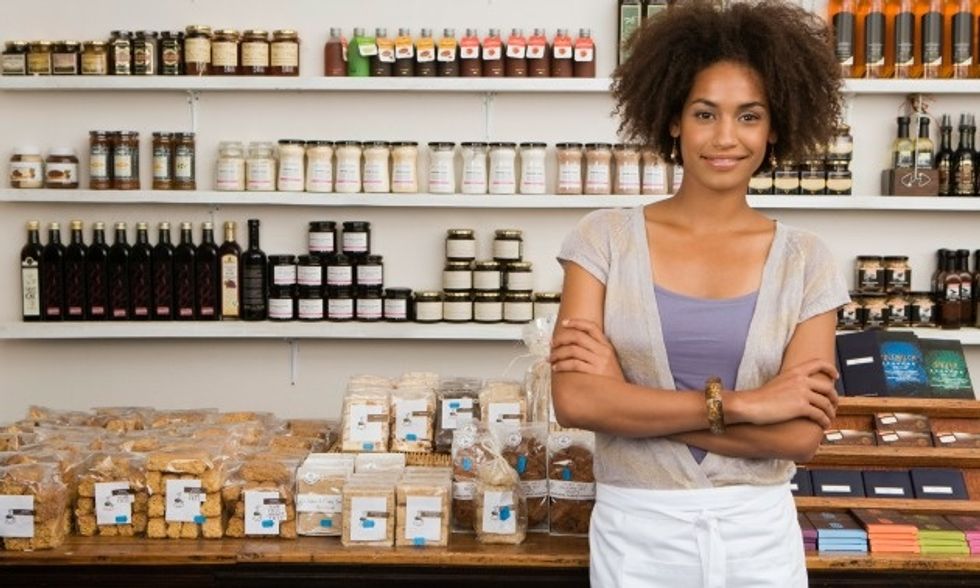 Getty Images
When I started my business five years ago, I wasn't thinking about the longevity of my business name. I thought the name sounded good and made sense, so I went with it. But after being in business for a while, my business made a necessary pivot, and the name didn't fit anymore. I had to change it in order to signify my growth and my new target market. That meant spending time, money, and countless hours rebranding. Be cautious of business names using current slang terms that may seem outdated 10 years from now. When in doubt, use your own name. You're the brand, after all.
4. Don't Negotiate
You may think that a little money is better than no money at all, however, your pricing affects your brand and how the public responds to your brand positioning. Have you ever seen Louis Vuitton or Gucci going on sale? Luxury brands have luxury pricing. Do NOT negotiate on your pricing. Whether you think you're worth $100 or $2,500, you're right. Quality doesn't go sale. Discounting your pricing compromises your brand and undermines you as a retailer if you're selling a product. If a potential customer complains about your price point, they're not your customer.
5. Look Beyond Your Industry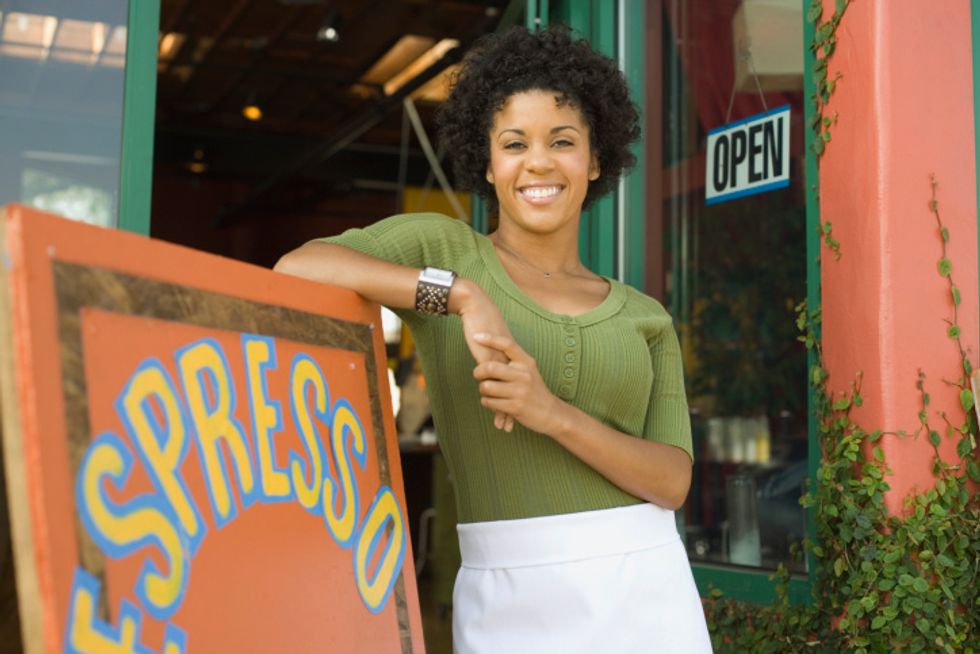 Getty Images
Consider utilizing the blue ocean strategy, a marketing theory that makes competition irrelevant, creates demand, and leverages your knowledge of other industries. The best example is Cirque Du Soleil. They reinvented and elevated the circus experience They created a show we had never seen before: a family show that incorporates themes like music, movies, magic, ice skating, and visual art. Cirque Du Soleil created a blue ocean where there was no competition.
Running a business is hard — even harder when you're by yourself trying to feel your way through. Building on these principles will create a success strategy that you can grow on and adjust as your business grows. Happy branding!
Featured image by Getty Images
Not every business leader is the same.
No matter the industry, salary, or career stage, no two leaders come to the table with the same story. And while every professional should have a résumé as a tool to help establish their brand identity, I've noticed a pattern with advanced business leaders and executive-level clients. Typically, they tend to remain in their positions for long periods of time, thus making their résumés outdated and out of touch with what's necessary to stand out in a saturated job market.
I've had clients tell me that they've never interviewed for a job before or ever had a résumé, since their opportunities came through word of mouth. Don't get me wrong, that's a great thing, since I'm an advocate for uncovering "hidden positions" through your network.
But that doesn't replace establishing your personal brand, building a digital footprint, or setting yourself up as a leader in your field. Once you correct the following errors, you will be on your way to being recognized as not only the right candidate for any given position, but as a thought leader making an impact.

Error #1: Not Writing Your Résumé for Your Target Audience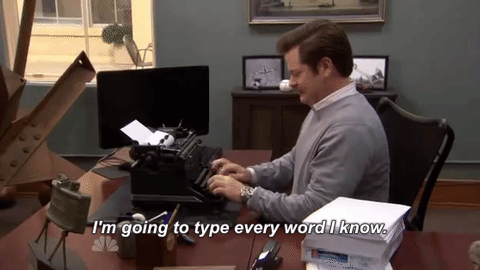 static1.squarespace.com
It's not easy to write about yourself, and what sounds great to you doesn't necessarily meet the standards of your target audience of companies, executive recruiters, and hiring managers. Your audience matters when you're writing anything, especially when it's your résumé. Your audience determines how you present your information, so you have to keep the reader in mind during the writing process.

First, you must understand what they're looking for. Ultimately, a hiring manager is looking for someone to solve their problem. If your résumé doesn't present you as the number-one choice to solve that problem, it's inadequate. In addition, when you're writing with your target audience in mind, you don't make assumptions.
No longer will you assume that the reader knows what you mean or add abbreviations without explanation. You know whom you're writing for, so you focus on getting your impact across. If you make the reader search for the impact, they won't. They'll just move on to the next candidate.
Error #2: Offering No Brand Positioning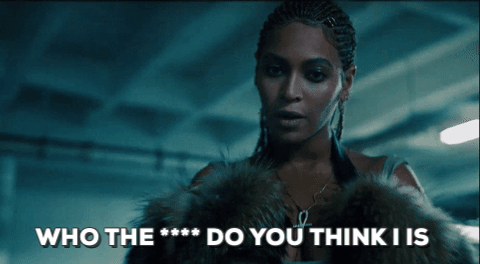 media.giphy.com
Brand positioning, otherwise known as brand strategy, is necessary to make you distinct from the rest of the applicant pool. It helps answer the questions "Why you?", "Why here?", and "Why now?" Your brand positioning must start from the moment someone looks at your résumé.

Your opening value position statement isn't the place for abstract industry jargon that gives no insight into your expertise. It should deliver a compelling picture of how you want the reader to perceive your personal brand.
Once you set forth a brand positioning statement, it's your job to reinforce it with concrete, impactful examples in your résumé. If your value position statement says you're a fintech expert recognized for developing innovative IT and business solutions that increase profits while delivering cost reductions, but there's nothing in your résumé that reinforces this statement, your claims are just filler with no substance.
Why should the reader believe you? Without résumé brand positioning, your résumé is vague, unfocused, and lacking a competitive edge.
Error #3 - Not Telling a Complete Career Story
To solidify your résumé as high-caliber, you must show what you can do, not just simply tell. Follow the P-A-R method to ensure your achievements are complete. The achievements don't have to be in P-A-R order, but you want all the pieces to be included.
P – Problems. What problem(s) were you hired to solve?
A – Actions. What did you do to correct the problem(s)?
R – Results. What were the results? Be as specific as possible, including metrics if possible. Hiring managers and recruiters love numbers! But only include benchmarks you can prove and discuss in-depth in an interview.
Example:
Slashed IT support costs 45% globally by developing and implementing central database and creating 6-week internal support training program that created 100 self-sufficient users.
In this example, you can see what the problem was (high support costs), the results (slashed costs 45% and created 100 self-sufficient users), and the actions (developing and implementing central database and creating a 6-week internal support training program).

I'm sure it's been drilled in your head that you have a split second to communicate your worth on one to three sheets of paper. Correcting these errors will allow you to package your expertise in a way that can't be ignored and that will advance your candidacy. Now it's time to get specific about who you are and what you bring to the table.
This story was originally published by Niya Allen-Vatel on CareerGlobal.co
Featured image by Christina @ wocintechchat.com on Unsplash