Dontaira Terrell
Dontaira Terrell is a FAMU graduate and Ohio native. Her career as an entertainment journalist spans nearly two decades, with her work appearing in national mediums, including Black Enterprise, BET, VH1, MTV, Shondaland, USA Today, The Recording Academy (Grammys), etc. She's cultivated buzz-worthy conversations with celebrities and tastemakers such as Tyra Banks, Halle Berry, Gabrielle Union, Sheryl Lee Ralph, Issa Rae, Regina King, Misty Copeland, Michael B. Jordan, and more. To follow along with Dontaira on her lifestyle and career journey, connect with her on social media @dontairaterrell.
Many have wondered if one time is ever enough to see Queen Bey. Some argue yes. However, many of us on the opposite end of the spectrum, including myself, would disagree. Beyoncé's "Renaissance World Tour" is a universal yet varying experience for everyone who attends. In the words of Oprah Winfrey, the concert is "transcendent." For millennials, we have over two decades of her catalog that has served as the soundtrack for many of our lives and painted a personal portrait of our most coveted thoughts. Her music provides mental clarity and self-expression by serving as a universal language that has united fans from all walks of life through community, fashion, self-acceptance, and healing.
With a multi-layered approach to her artistry, just as she did on that winter day in December 2013 with the infamous digital drop of her self-titled album, she changed the game again on February 1, 2023, when she announced her world tour in support of Renaissance, her seventh studio album. Her cultural impact set the internet ablaze, with everyone trying to gather their coins, barter for presale codes, and figure out which cities to attend. The group chats were lit, and the Beyhive was stressed trying to get their hands on tickets.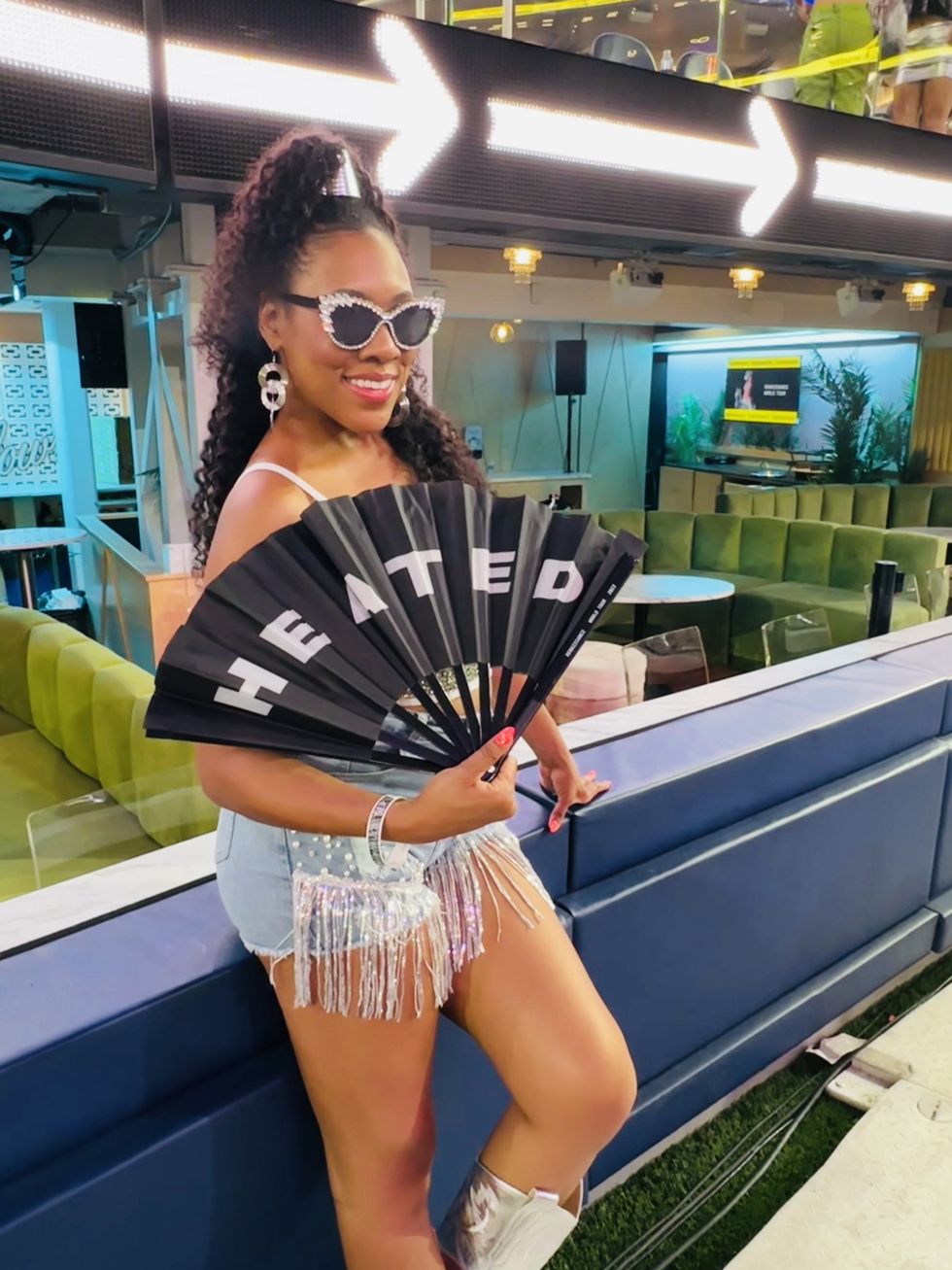 Beyoncé's Renaissance tour stop in L.A.
Photo courtesy of Dontaira Terrell
Unfortunately, I was in that number. As the concert dates passed by and the one in my city drawing near all roads led to disappointment. With time ticking on the day of the Miami show and less than two hours to spare, my wallet bit the bullet, and I purchased three last-minute tickets, costing roughly $700.00 a piece (including fees) for me, my 9-year-old and 16-year-old nieces in Section 121 at the Hard Rock Stadium. With 10 minutes before showtime, we eagerly awaited the Queen to take the stage. A sea of metallic fringes, cowboy hats, disco fans, and western boots were in full effect and filled the entire stadium.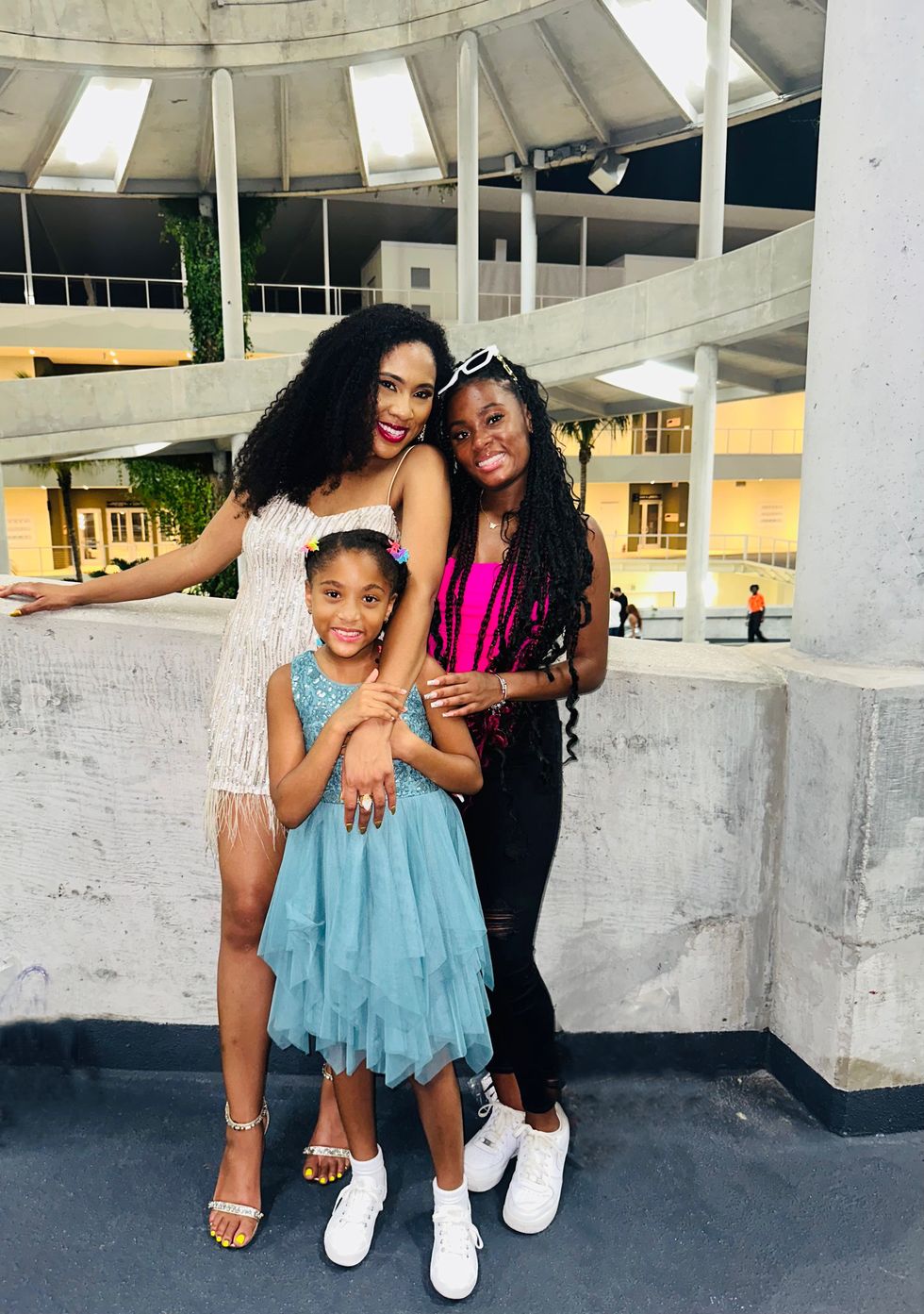 Dontaira with her nieces at Beyoncé's Renaissance tour stop in Miami.
Photo courtesy of Dontaira Terrell
As the lights dimmed, a flood of emotions instantly overtook my body. It continued with each note she belted, along with nearly 50,000 roaring fans. The reverberating sound of the music through the stadium transported me from one era of my life to the next. As a teen girl in her bedroom daydreaming about her first love to blossoming into an unapologetic Black woman who is still on a road of self-discovery while learning to lean into the power anthem of "You won't break my soul." For over two hours, and with each set, I felt joy, love, peace, and a commanderie with fellow concertgoers. It was therapeutic as I danced like no one was watching and sang as if I were alone in my bathroom mirror.
There were no bars held, and I realized at that moment, "Nobody can judge me but me." The "Renaissance World Tour" proved to be so vast, and my Black girl joy was re-invigorated. It was magnetic and liberating, and I had to attend again, but this time, I needed to be up close and personal; I needed to be on the floor. In the days that passed, I watched more social media clips in different cities and asked myself if I would really splurge again to attend another Renaissance show.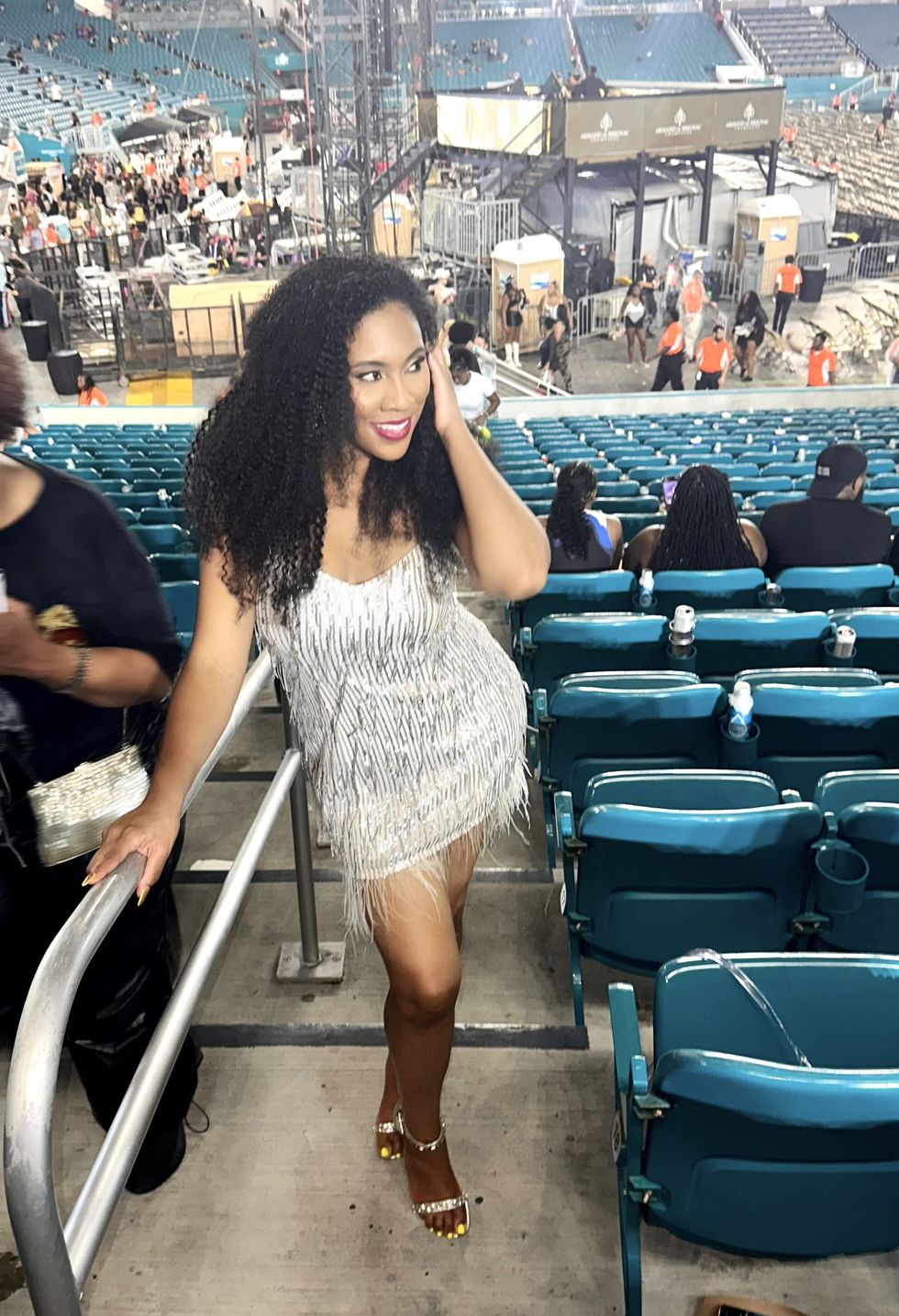 Beyoncé's Renaissance tour stop in Miami.
Photo courtesy of Dontaira Terrell
After all, this would be my thirteenth time (maybe more because I lost count) seeing Beyoncé live, whether she was on tour with Destiny's Child, as a solo artist, or doing a live appearance. I contemplated for a while, but it worked itself out on its own. I was gifted two tickets and the next thing I knew, I was off to LA to attend another Renaissance show with floor seats at SoFi Stadium during Beyonce's 42nd birthday weekend! This time, things were different: no kids were allowed. It was adults only this go round.
Although the energy at the Miami and Los Angeles shows was empowering, infectious, and a celebration of life, happiness, and identity, they each provided their own unique experience. However, both concerts were what I needed for my well-being, leaving me with sore feet from dancing the night away, on vocal rest for the next few days from screaming at the top of my lungs, and on an indefinite high on life.
My introduction and love for Beyoncé began in 1996, while my older sister lived in Houston, TX, right before Bey hit the scene in 1998 with "No, No, No" as a budding R&B member. Her evolution twenty-seven years later as an international superstar and into womanhood has been an incredible journey to witness. As Mrs. Carter reminds each of us in the audience every night before the curtain closes, "I want you to remember this moment, where you're standing, who you came with, and take it with you. I hope you feel inspired."
I truly felt inspired, so thank you, Queen Bey. You awakened my inner child, and I will definitely remember these moments and take them with me.
Feature image by Kevin Mazur/WireImage for Parkwood