Brittani Hunter
Brittani Hunter is a proud PVAMU alumni and the founder of The Mogul Millennial, a business and career platform for Black Millennials. Meet Brittani on Twitter and on the Gram at @BrittaniLHunter and @mogulmillennial.
Like most people, I have a love/hate relationship with Sundays. On the positive side, I love Sundays because it's normally my day to unapologetically indulge in an endless amount of mimosas and delicious bites while catching up with my girls at the latest day party. But after the mimosas are gone, the food has been digested, and the music stops, I'm back at home, looking at my upcoming reality - Monday.
Despite how much fun Sundays can be, once night hits and the fun is over, I tend to get a case of what I like to call the "Sunday Scaries." If you're unfamiliar with the phrase, the Sunday Scaries are the anxiety that sets in on Sunday nights with the impending return to the office, school, or work.
For many people, Sunday Scaries can disrupt you, impact your productivity and mood, and can cause chaos for the week ahead if you let it get the best of you. It doesn't matter what level you are in your career, or how high up the corporate ladder you are, the Sunday Scaries is a real thing and it's something that many of us experience. Recently, I was able to connect with a few successful women of color and they shared what their Sunday Scaries are and how they overcome them.
The "Never Ending To-Do List" Sunday Scary...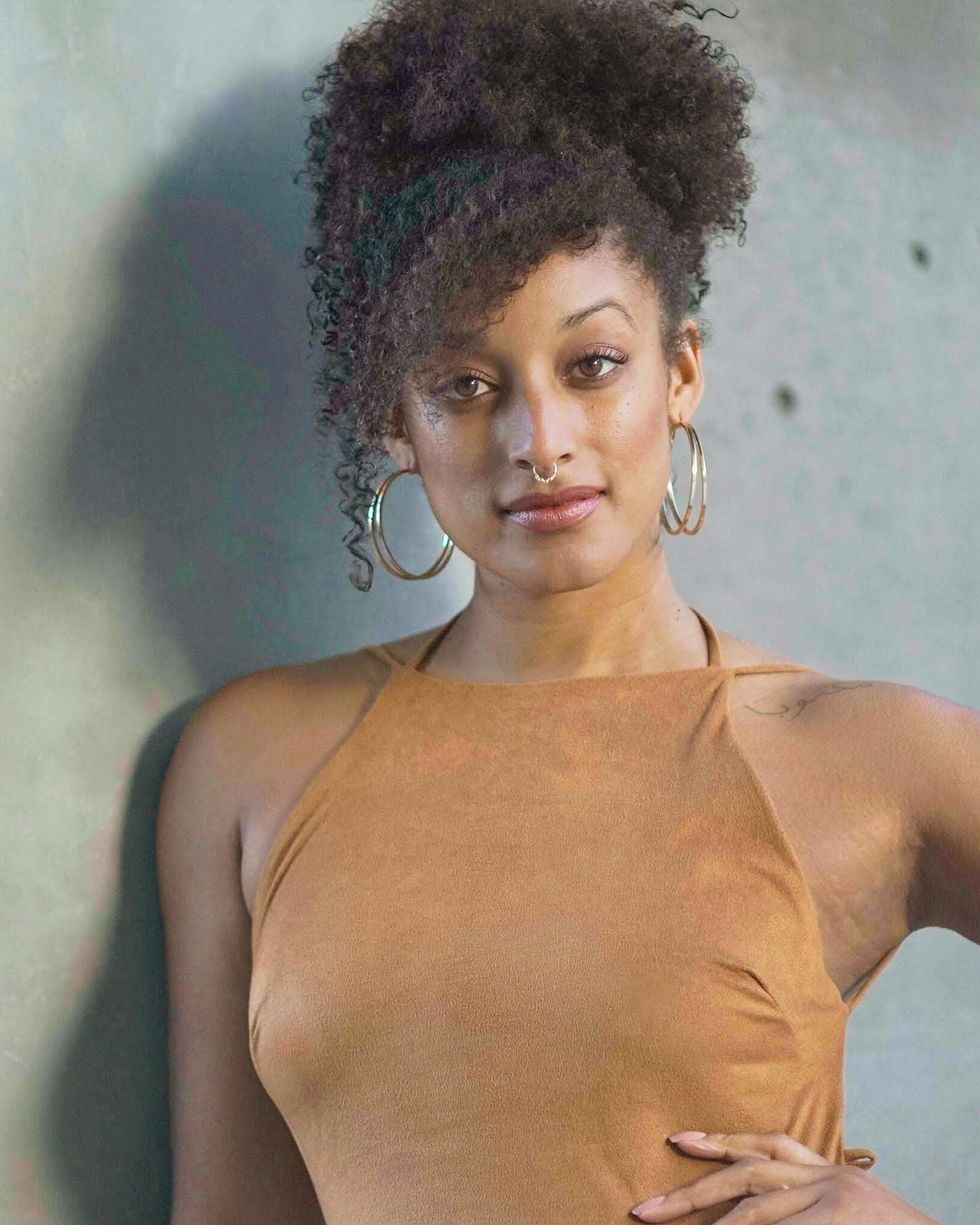 Kristina Williams, Founder & CEO of ZiM
Courtesy of Kristina Williams
What She Said:
"At times I get overwhelmed when I think about all of the tasks I need to complete at once. I've had to learn to compartmentalize and to strategically plan my days in blocks.
"The first part of my day is for self-care, then comes emails. Next, I'm dedicated to completing any tasks my team needs from me before I head into my own daily tasks. I designate certain days of the week for meetings and try my best to stick to this schedule. I am naturally a big-picture thinker so creating visual charts, color coding, and having databases help to keep my brain focused, categorized, and linear.
"I have a tendency to get lost in my work so I've recently adopted the practice of planning for fun throughout my week as well. I aim to have at least one fun outing per week that allows my brain to decompress, build relationships and even gain inspiration from seemingly unrelated experiences. My tip for you would be to remember to design for joy, whether it's the colors you choose for your Post-Its, sharing a non-work-related hello to a team member, or planning your schedule with inserts of breathing time. Use your Sunday to remember you are in control of all of it, as much as it may seem overwhelming. Most importantly, remember to give yourself grace."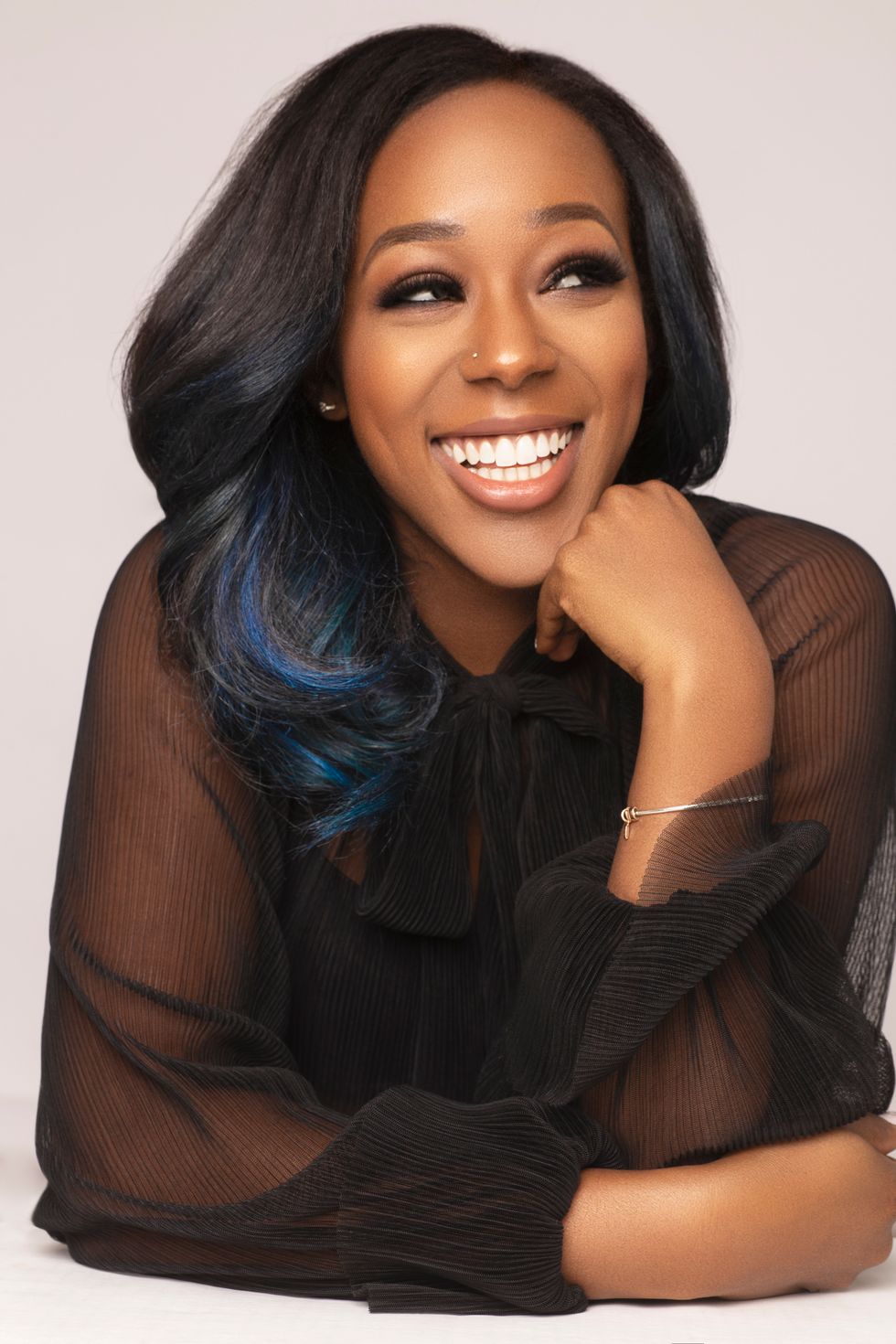 Yene Damtew, Salon Owner & Hair Educator
Courtesy of Yene Damtew
What She Said:
"Typically, my Monday errands make me nervous every Sunday. Being an entrepreneur requires you to wear a lot of hats and the only way to do that is to have structure. I am the queen of what I like to call 'TDL's' which stands for 'To-Do Lists', and I am old school in the fact that I prefer writing it down on paper rather than digitally as I get satisfaction on crossing the task out. I am a woman who likes to have a game plan and stay organized. I write everything down including my personal activities like workouts and self-care routines. It really helps calm my nerves.
"As a salon owner, traveling hairstylist, and educator, Mondays can include social media planning, stocking inventory at the salon, folding salon towels, laundry or repacking a suitcase for an upcoming trip. As long as I have it written down, almost anything seems possible to achieve."
The Sunday Scary That Actually Starts on Saturday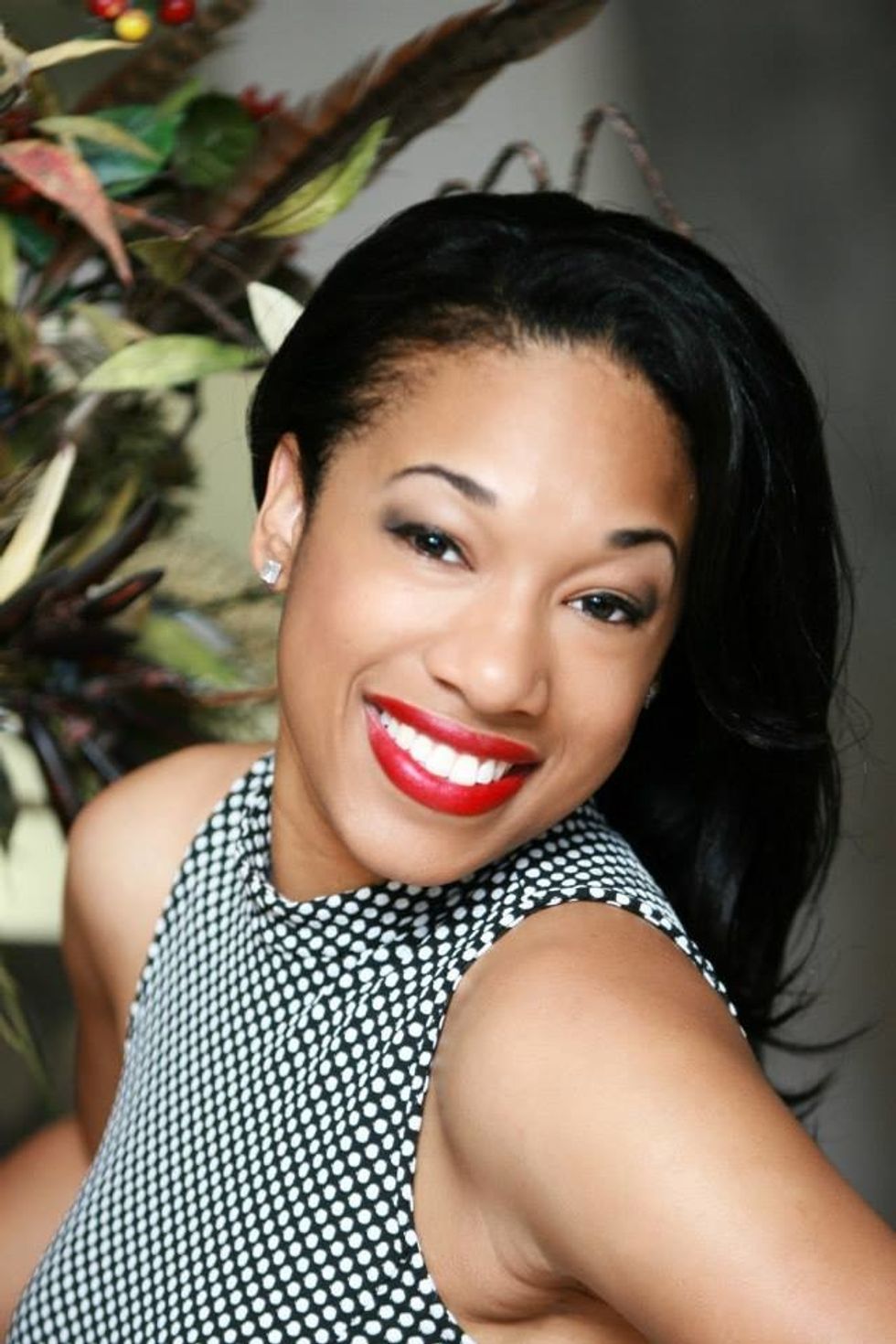 Aria Bell, PR Consultant at AT&T
Courtesy of Aria Bell
What She Said:
"Honestly, I start getting the 'Sunday Scaries' on Saturdays.
"I tend to think about how the weekend will be ending the next day and hate that we don't have three full days. We all know Fridays don't count since we go into work on that day. Whenever these thoughts consume my mind, I ask myself, 'Why am I getting anxious when I've never failed at making it through every week no matter what?'
"Normally, what makes me anxious is thinking about my outfits for the week, my upcoming workload, and what I'll be eating (I try to be frugal with spending). I've found that picking outfits for the week on Sundays, or at least the night before, helps make my mornings run smoother. It also allows me the option to even stay in the bed an extra 15-20 minutes which is an absolute plus for me.
"As far as my heavy workload, I write out the most important tasks and/or goals I need to accomplish in order from most important to least. This helps me keep things aligned and prioritized throughout the week. Lastly, if there was ever a task that can save you time during the week, it would be meal prepping! Preparing and cooking my meals and snacks for the week effectively eliminates bad spending and eating habits. This task might seem intimidating, but you'll thank yourself during the week and keep some money in your pockets."
The Startup Founder Sunday Scaries...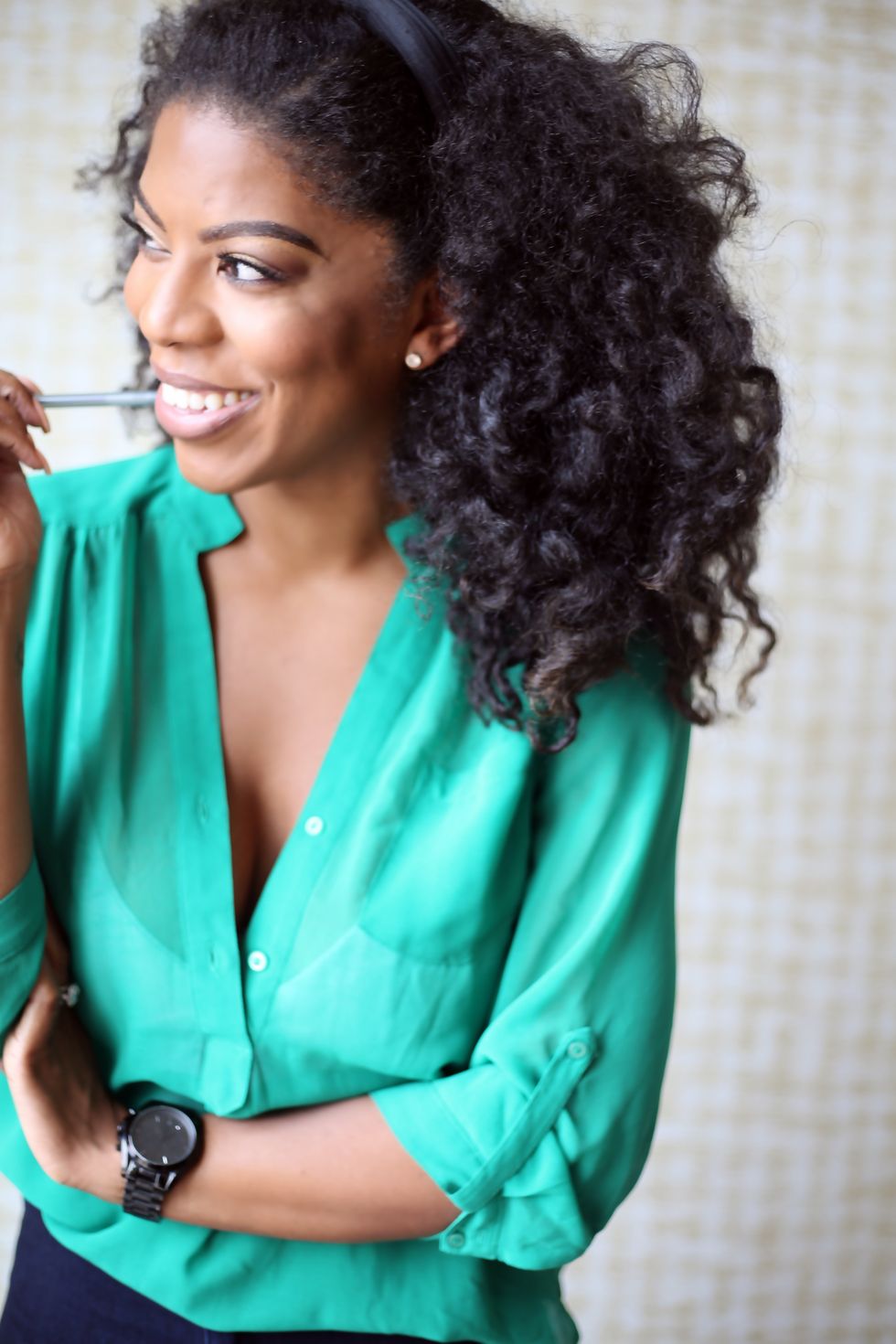 Kendra James-Anderson, Virtual CFO
Courtesy of Kendra James-Anderson
What She Said:
"My Sunday Scaries consists of thinking about my growing team and my growing client list. I tackle these Sunday Scaries in two main ways:
(1) I set no more than 1-2 high priority goals for the week.
(2) I dedicate Mondays exclusively to Team Meetings.
"I've found that having only 1-2 high priority goals for the week allows me (and my team) to all be focused on key objectives. Once you have an ever-growing to-do list of 50 random items, things feel overwhelming and impossible. Instead, I simply narrow that down to what really has to be done this week.
"I think about my business's overall monthly and quarterly objectives and create weekly goals based on that. Oftentimes, we include so many to-dos that don't even tie to our main objectives... so I use Sunday to get focused and outline those objectives. And then on Monday, I dedicate my time to holding team meetings. In the team meetings, I disperse those objectives to ensure that we are all on the same page. The Monday meetings really help set the tone for the week, and because I know what our company focus is for the week, I can properly lead my team.
"Sunday doesn't have to be scary if you utilize that time to find your focus for the upcoming week. My advice? Trash the 5-page to-do list and narrow your focus on the key objectives. It really helps your work feel more intentional and efficient and less erratic!"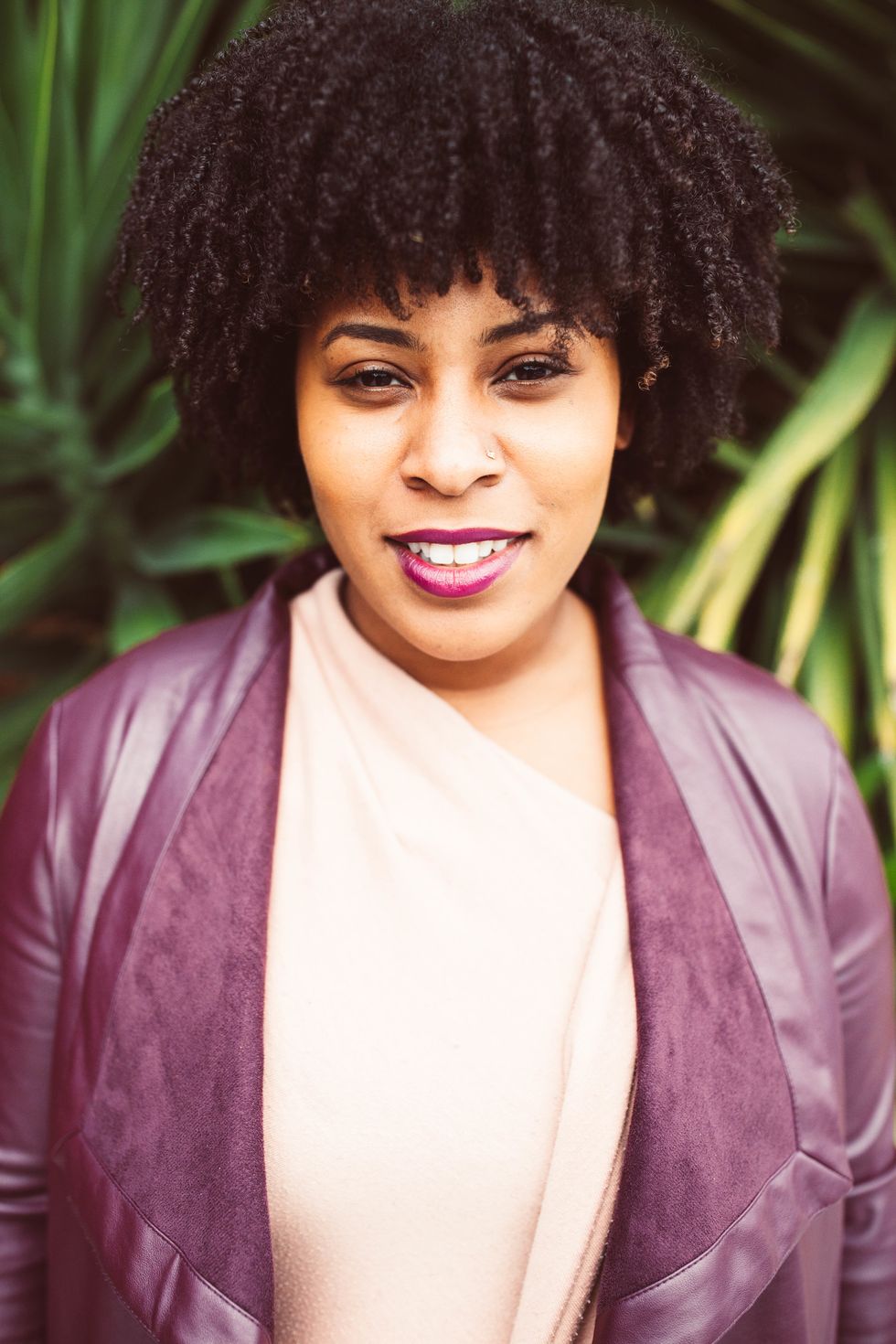 Ashley Edwards, Founder & CEO of MindRight Health
Courtesy of Ashley Edwards
What She Said:
"My 'Sunday Scaries' are usually finance-related. As a small startup, I want to make sure everyone on our team consistently has all the resources they need to thrive. When I feel overwhelmed, I make a list of major stressors I may have in the week ahead - investor meetings, product deadlines, etc. - and then I make a list of all the things I can actually control. It's easy to feel stressed by all the things out of your control as you run a startup, so for me, it's important to remind myself of what I do have the power to change. I feel good as long as I know that each day I've done the best I could with what I have."
What are some things that give you the Sunday Scaries, and how are you overcoming them? Drop us a note and let us know!
Featured image courtesy of Kendra James-Anderson
Originally published February 10, 2020
Like many of you, I grew up watching The Cosby Show and was always in complete awe of Clarie Huxtable. To me, Claire Huxtable was that beautiful, highly intelligent, super badass mom and wife that I dreamt to one day be. Not only was she a true boss in her professional life (remember, she was a PARTNER at her law firm), but she also held it down in the house for her five kids and husband and looked like she had it all. #boss
While I know that Claire Huxtable was a fictional character and that in real life, there's truly no such thing as always "having it all", there are some women that have managed to simultaneously successfully juggle the titles of "wife", "mother", and "boss" just like Auntie Claire did.
Recently, I was able to catch up with these successful working moms and wives and they shared how they manage to be the best wife and mother they can be, while also fulfilling their career dreams. Keep reading to learn more about their "happy life, happy wife" hacks!
Juggling Unrealistic Expectations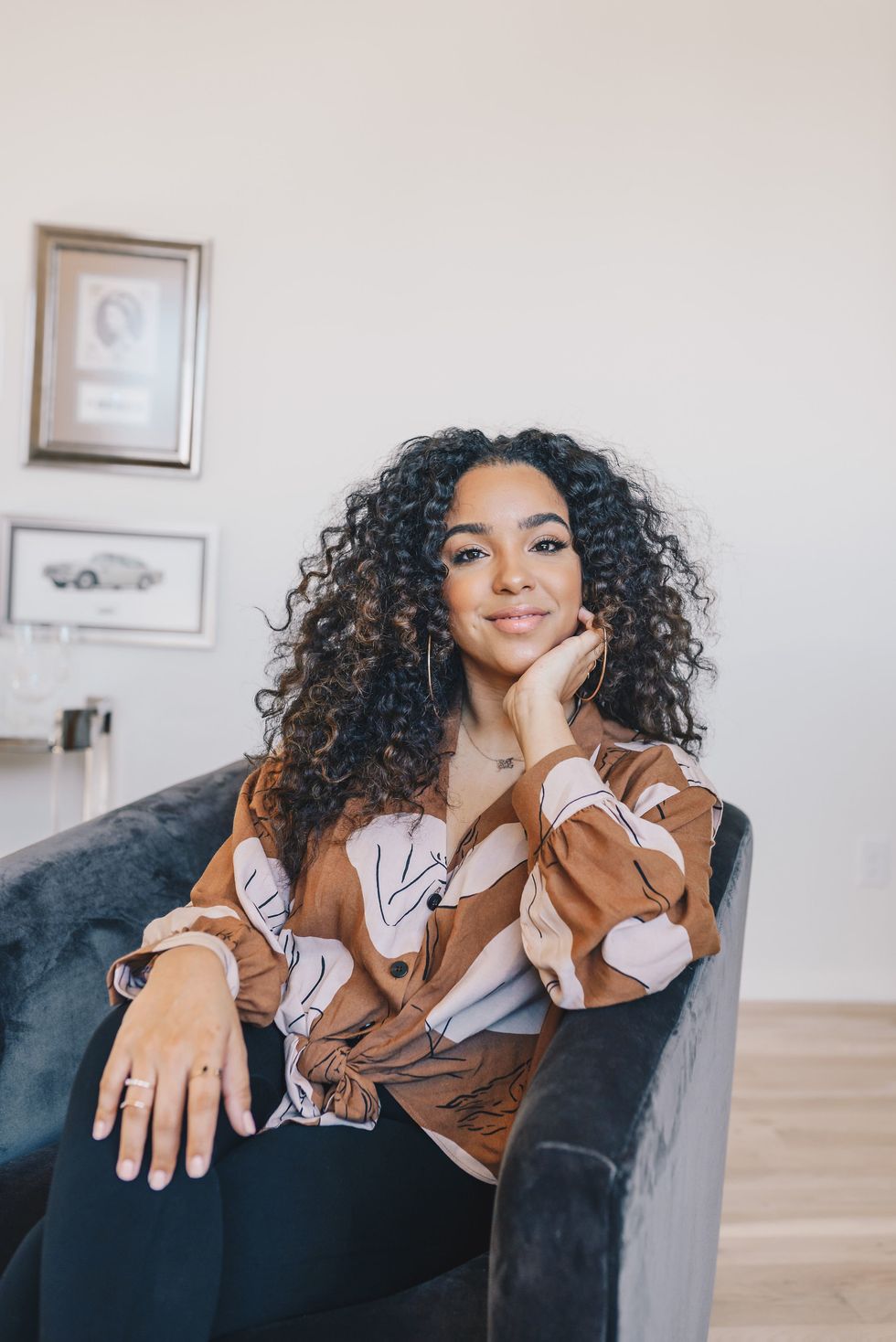 Courtesy of Jade Kendle
Jade Kendle, CEO & Founder of #LifeIsContent
"Being a woman in 2020 comes with so many expectations. I try to remind myself that there's no one to chase. There's no one chasing me. It's about me practicing excellence, not just when it's easy, but when it's hard."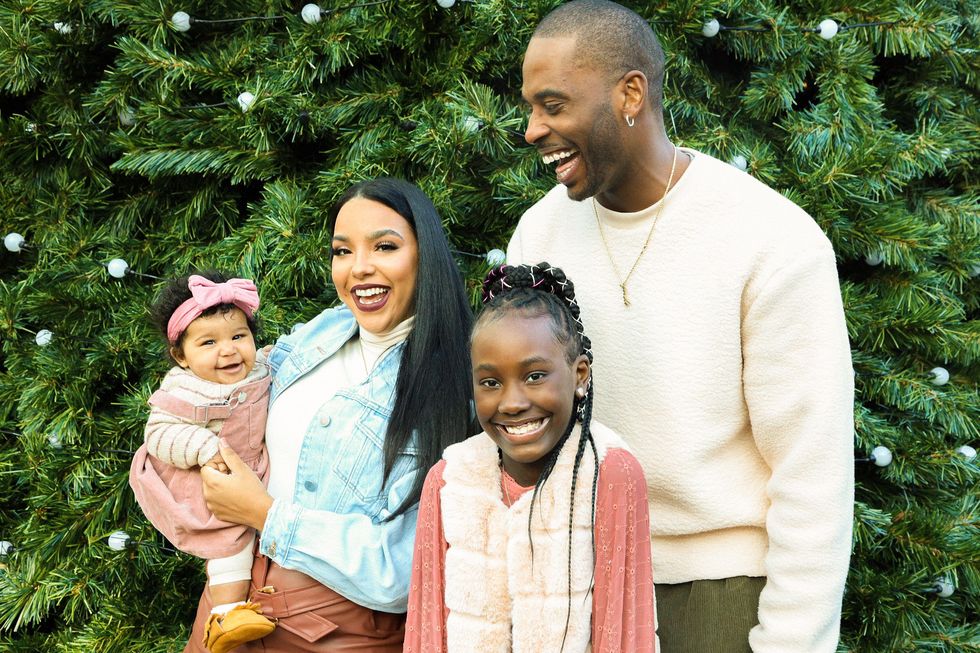 Courtesy of Jade Kendle
"I'm always having to mitigate the expectations I put on myself, and others. I'm always trying to be my best, and sometimes that impacts me (and others) negatively. I put too much pressure on myself to be the best that it becomes stressful when there's no way I can ever be perfect at everything - no matter how hard I try!
"Being a woman in 2020 comes with so many expectations. I try to remind myself that there's no one to chase. There's no one chasing me. It's about me practicing excellence, not just when it's easy, but when it's hard. It looks like coming out of a frustrating moment and reflecting on how things could've had a better outcome and making a commitment to do better. Continuously evaluating and reconnecting to my ultimate why - helps me let go of that 'perfectionist' energy."
The Self-Care Struggle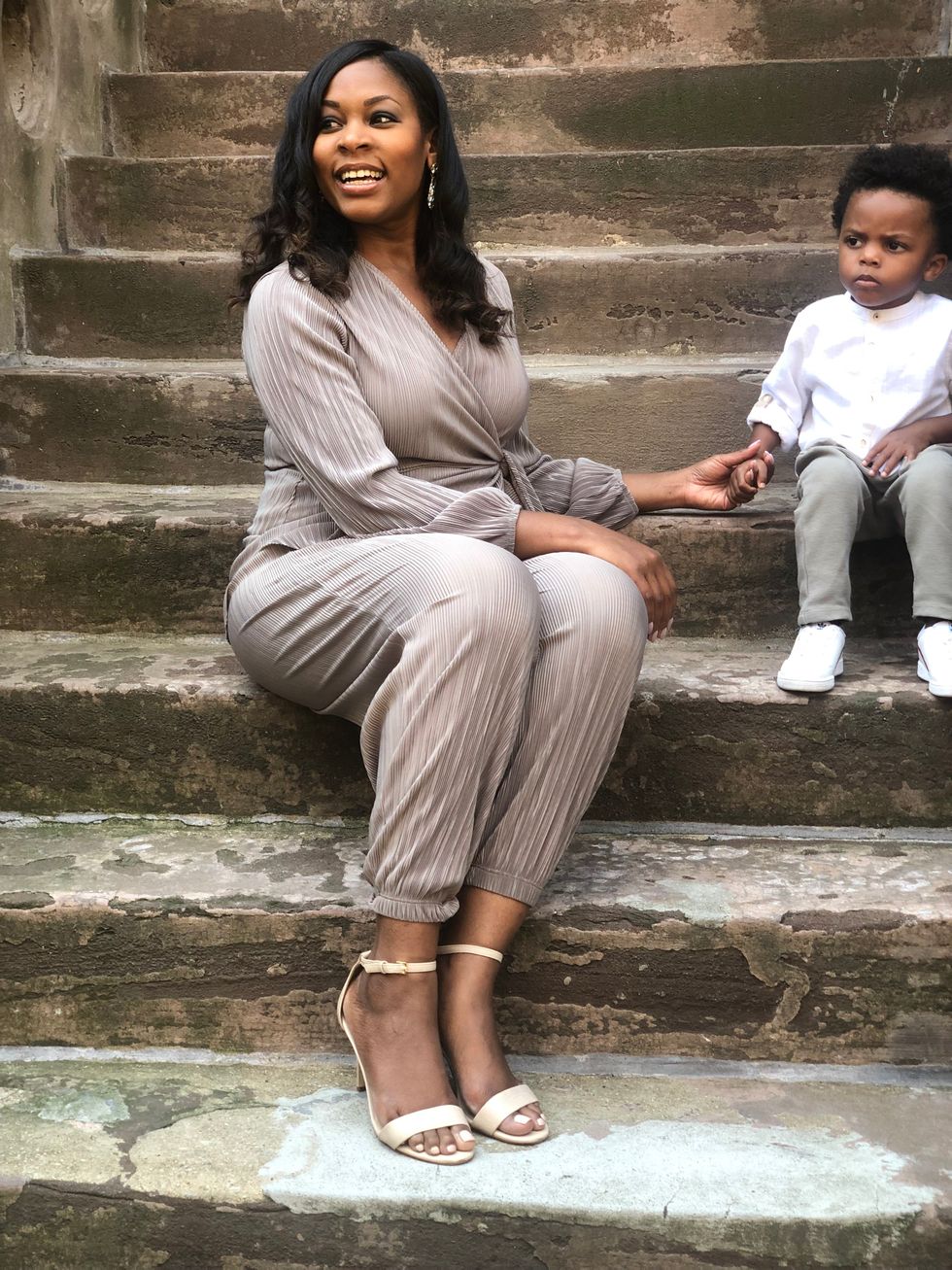 Courtesy of Shakyna Bolden
Shakyna Bolden, Brand Partnerships at xoNecole & Founder of Little Village Collective
"Last year was incredibly tough for me because overnight I went from being a stay-at-home mom to starting a new venture. It was overwhelming and at times too much... That being said, I can't take another year of neglecting my body, mind and spirit while trying to build my family and career. So I started 2020 with the intention to prioritize my well-being."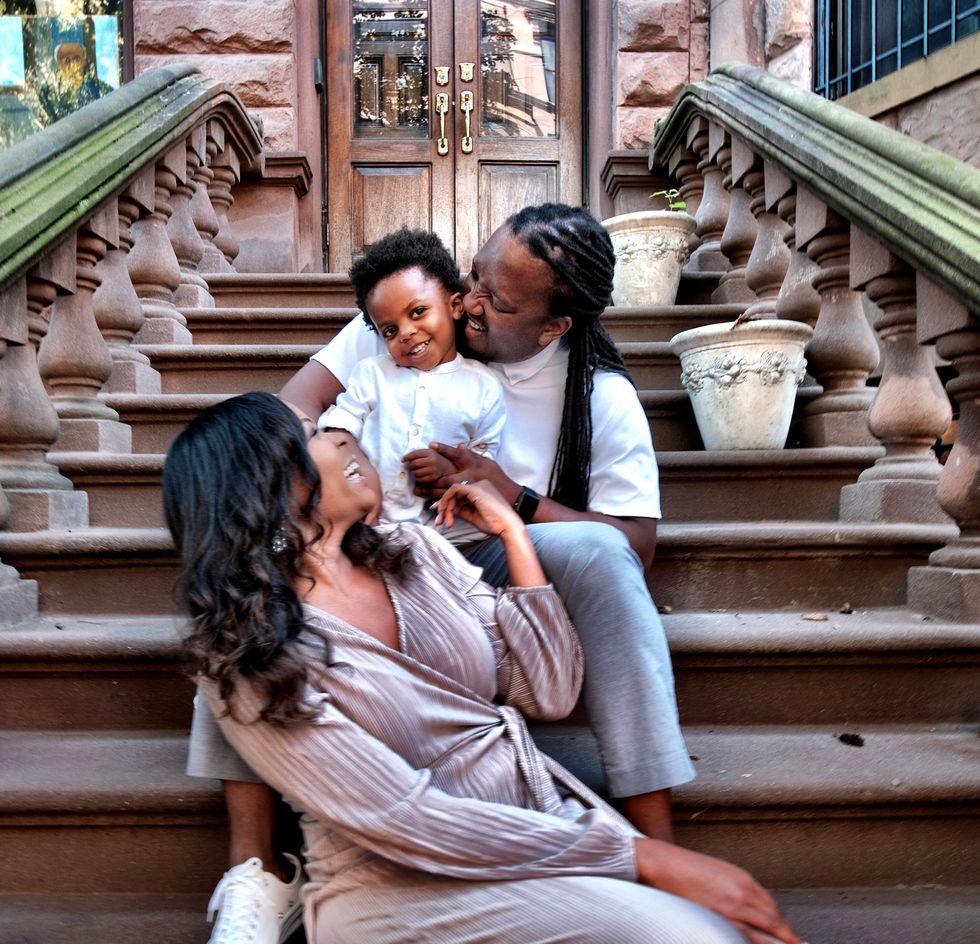 Courtesy of Shakyna Bolden
"Currently, I'm struggling the most with self-care and consistently maintaining a sacred space/daily regimen that builds my mind, body and spirit so that I can perform better in all areas of my life from my work to my mothering and being a great partner. Last year was incredibly tough for me because overnight I went from being a stay-at-home mom (only working part-time) to starting a new venture. It was overwhelming and at times too much.
"To be honest, I gained all my post-baby weight back that I had worked so hard to lose, suffered from extreme exhaustion, fatigue, and burnout, faced role dynamics shift in my partnership and so much more. That being said, I can't take another year of neglecting my body, mind and spirit while trying to build my family and career. So I started 2020 with the intention to prioritize my well-being.
"I would say support is VITAL to juggling work and home. My partner unquestionably shares in household responsibilities on everything from taking care of our son to cooking. When I travel for work, he's on complete daddy duty and we have family and friends that truly support us as well. Lastly, I'm blessed to be able to work from home and have a flexible work schedule that helps me be fluid in my work and home. There's no secret at xoNecole that I'm a mom. A lot of times in the workplace moms have to sneak off or apologize for momming, but that's not the case with me."
Dealing With Guilt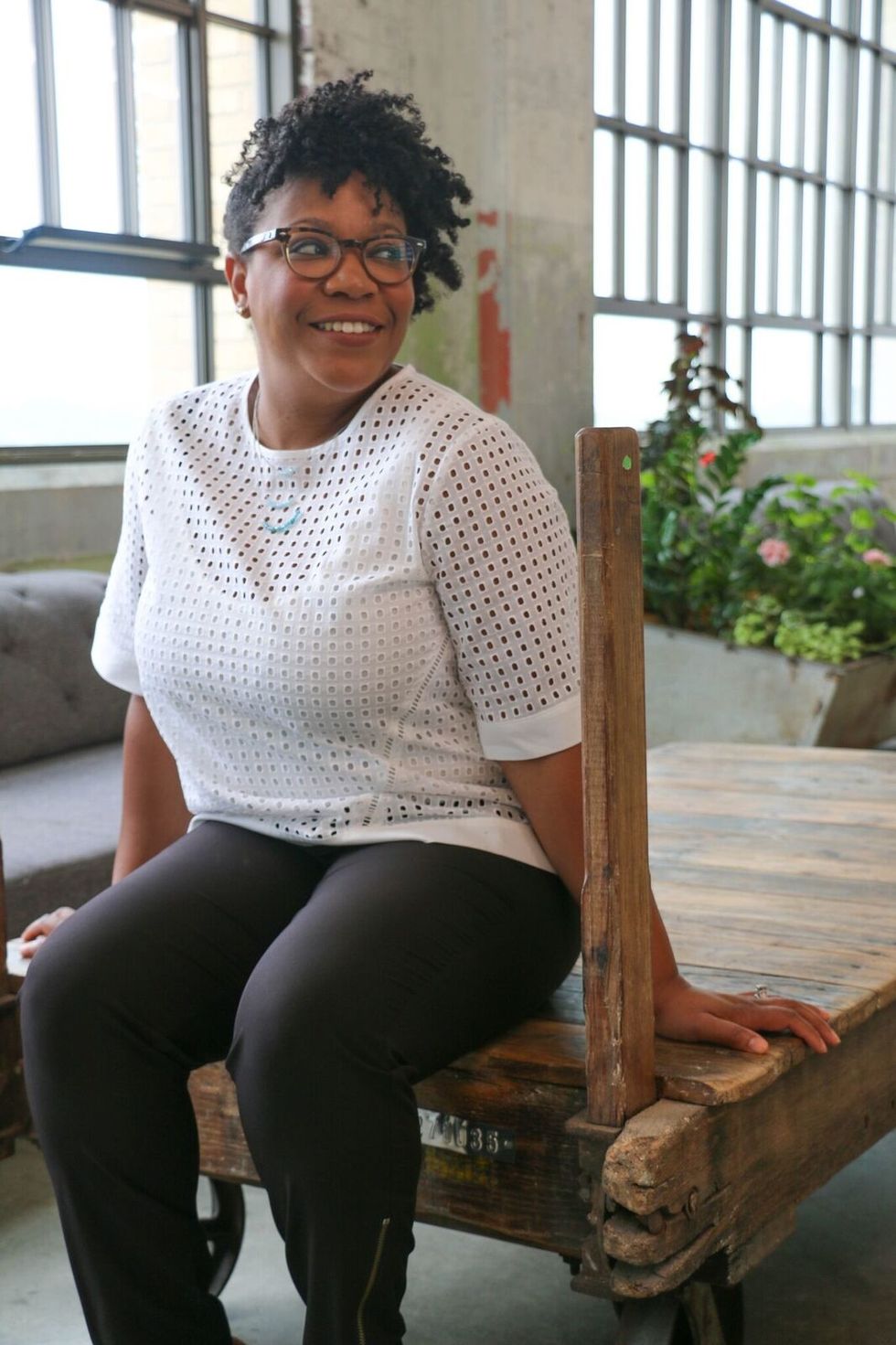 Courtesy of Ashley N. Cash
Ashley N. Cash, Interview and Salary Negotiation Expert
"Sometimes I feel guilty for losing my patience, forgetting an important date, saying no to a birthday party, or getting frustrated with my husband. I overcome guilt by reminding myself that I am a human, I'm doing my best, and giving myself grace in those imperfect moments."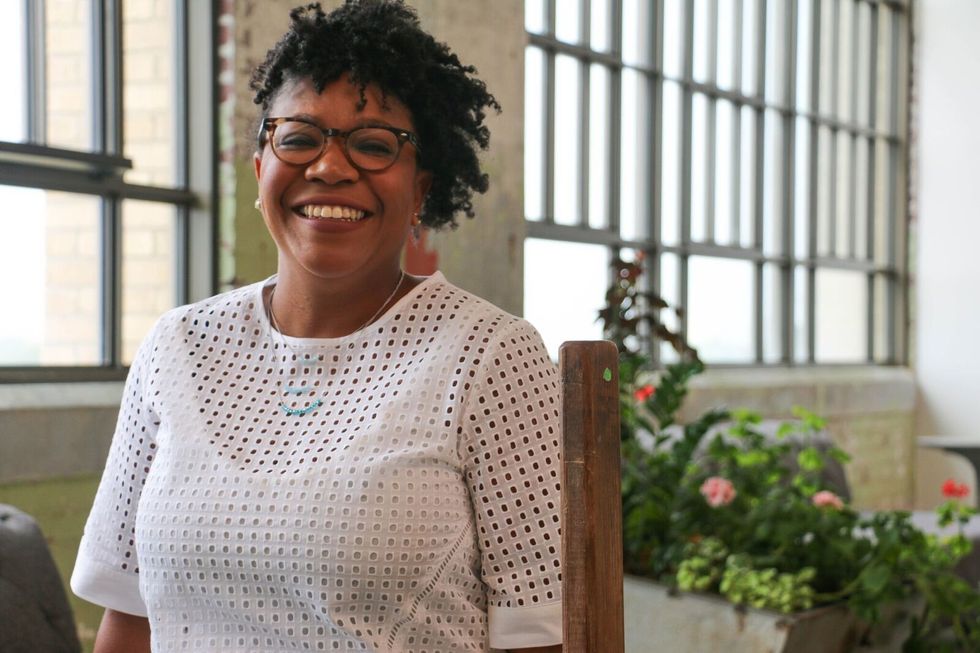 Courtesy of Ashley N. Cash
"Mommy guilt is a thing...there are days when I feel guilty about the moments where work pulls me away from my family. Sometimes I feel guilty for losing my patience, forgetting an important date, saying no to a birthday party, or getting frustrated with my husband. I overcome guilt by reminding myself that I am a human, I'm doing my best, and giving myself grace in those imperfect moments (so many imperfect moments, ha!).
"My other mommy guilt hack is using feeling guilty as a trigger to give myself a quick reminder of all the other things that I've done right and done well, which is really a hell of a lot (shoutout to my therapist for that one). Which is another mommy boss hack: Have an outlet or two to help you clear your head and get out of wife, mom, work mode. My outlets are scheduling alone time doing something I enjoy by myself and seeing my therapist once a month.
"I think I'm able to be a great wife, mom, and entrepreneur all at the same time because I'm good at aligning what I do with what's most important to me at home and in business, asking for what I need and saying no when I need to because I'm not afraid of missing out on anything. I'm positive that there's enough time, money, clients, and opportunities in the world and that I don't have to trade marriage and motherhood to have them. I think that's an abundance mindset with a little bit of grace mixed in."
Trying to Find Balance in an Unbalanced World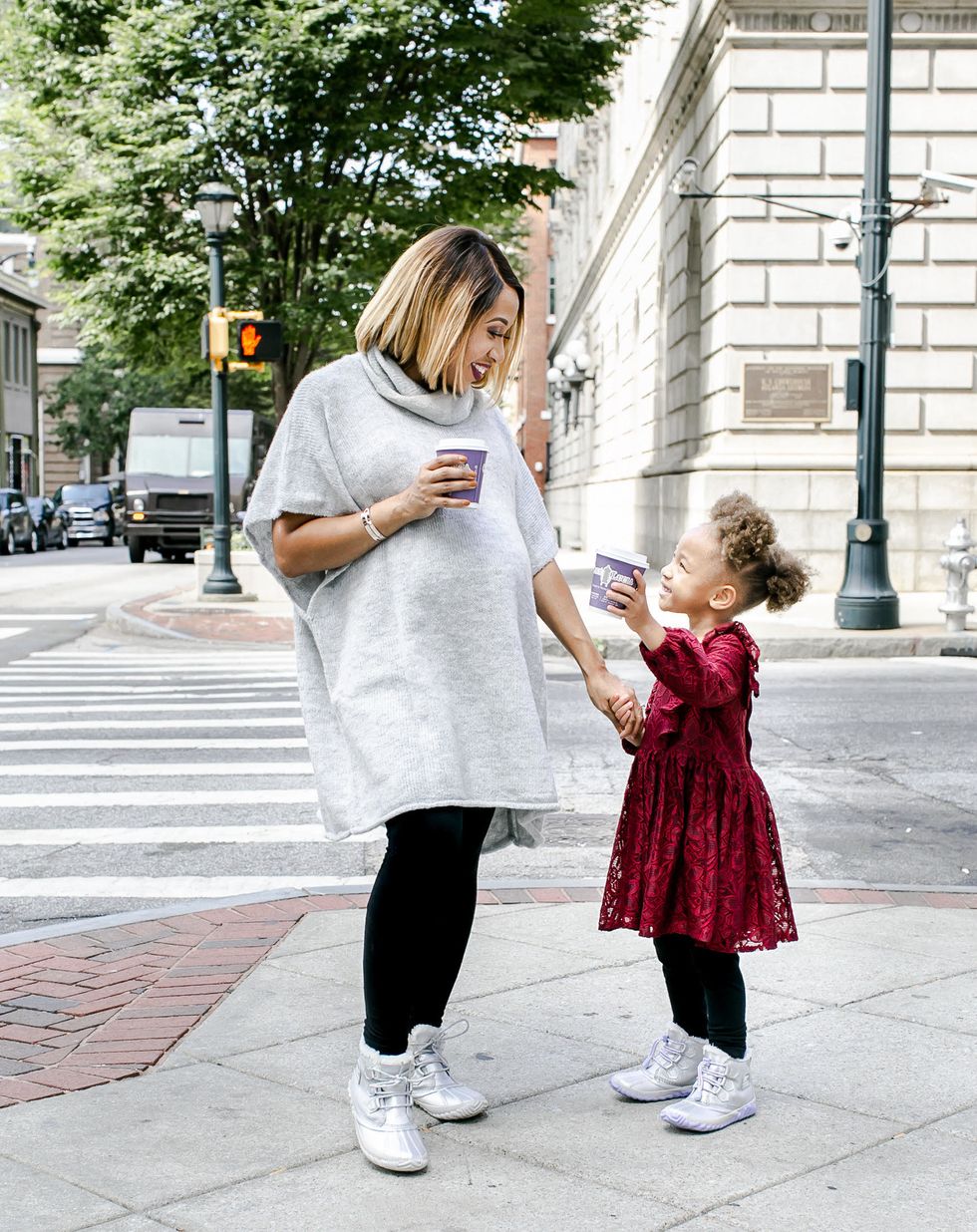 Courtesy of Mattie James
Mattie James, Entrepreneur & Influencer
"What I had to come to terms with is that balance looks different every day. Some days, I kill it as a mom and entrepreneur, but not so much as a wife. Other days, I'm the wife of the year, an amazing mom but my business was put on the backburner. And guess what? That's fine."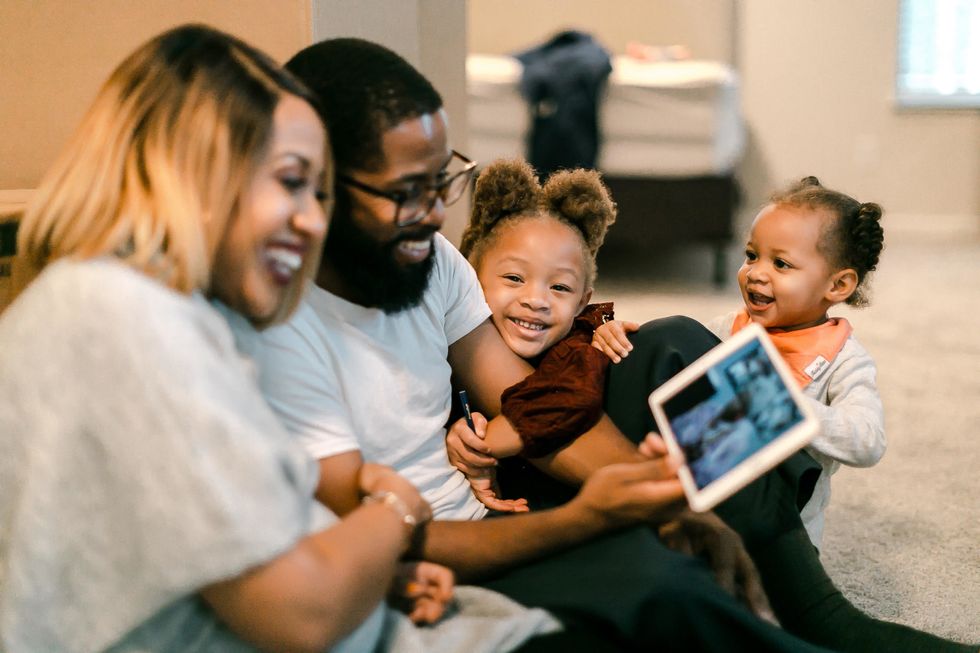 Courtesy of Mattie James
"What I had to come to terms with is that balance looks different every day. Some days, I kill it as a mom and entrepreneur, but not so much as a wife. Other days, I'm the wife of the year, an amazing mom but my business was put on the backburner. And guess what? That's fine, because there's always tomorrow and I'm not obligated to be everything to everybody at all times.
"What I do oblige myself with is self-care. Because when I take care of myself, I can be the fullest version of any of the roles in my life including wife, mother or entrepreneur. I'm not interested in being any of those things running on an empty tank. Self-care is what keeps me full. It helps me achieve balance."
Featured image courtesy of Shakyna Bolden
Originally published May 2, 2020
Can I be honest real quick? I'm sick and tired of society holding a "superwoman" complex on women of color (especially Black women). While yes, we are multifaceted, strong, and fearless, we also experience moments of vulnerability, confusion, and anxiety. Because of the superwoman complex that the world has placed upon on us, sometimes it makes it difficult for us to ask for what we need, because a "superwoman" doesn't need help, right?
Wrong.
Oftentimes as the minority in the office and in spaces where men (and people that don't look like us) are the majority, we never want to appear weak or inadequate - especially when we are in positions of power. However, it's time out for us feeling like we have to be a superwoman every day, and suppressing our feelings. Sis, when you're really strong, courageous, and fearless, you understand the power in being honest and asking for what you want and need. And sometimes the exact thing that you need is a personal day off for the sake of your sanity and mental state. It doesn't matter how high up the corporate ladder you are, or how lit your job title is, we all need a break (or two or three), and that's OK. It's normal, sis.
Recently, we spoke with several fearless women that are leaders in their own space. Here are their thoughts on how you can communicate when you're not at 100%, how you can ask for a mental health day, and if you're in a leadership role, how they've communicated and asked for their own mental health day when needed.
How To Ask For A Mental Health Day Off From Work
For Employees: Asking For A Mental Health Day Off From Work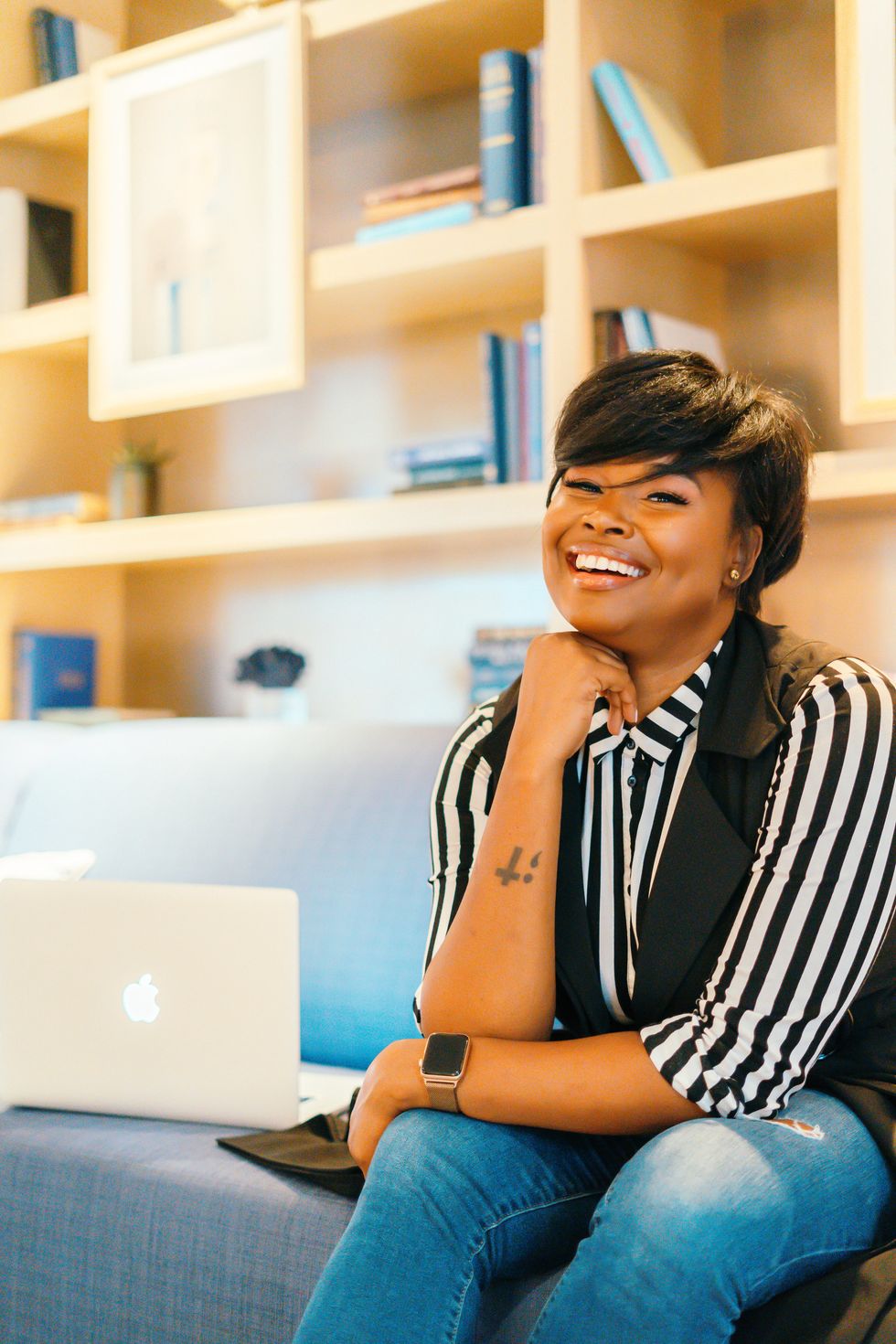 Photo by Kenny Bundy
"One thing that has worked for me and people I manage is building an intentional space for me to talk about not only how projects are progressing, but how energized or drained they are with specific pieces of work. When it comes to having your needs at work met, take the driver's seat.
"Normalize talking about how projects, tasks, and even teammates who are landing with you. If you have a weekly or bi-weekly check-in with your manager, add a section that supports you talking about what's on your plate and how you're feeling about it. So often we get caught up in the 'doing'.
"Some practical prompts that you can include to keep things constructive include:
This week, (example) about this project energized me, but (example) about this project drained me.
I enjoy working with (teammate) but would like to roleplay a difficult conversation I have to have with them about (problem that came up), can we make some time for this?"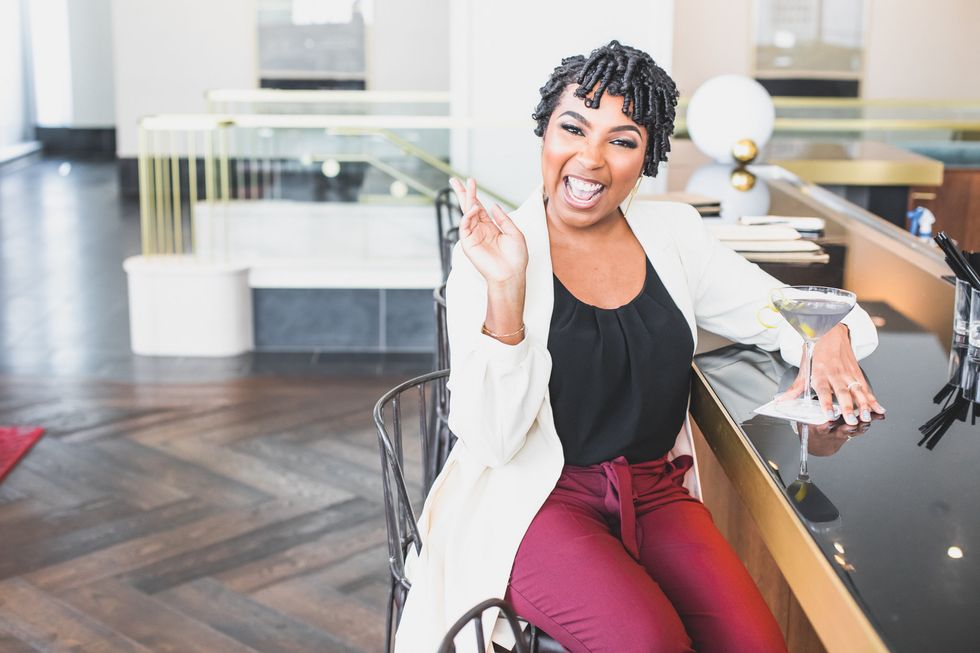 Courtesy of Christa Clarke
"If my direct report needs to request a mental health day or two, I don't require much. I prefer to receive advance notice so that I can adjust my responsibilities accordingly and minimize the impact of their absence. Also, I appreciate them getting their house in order beforehand. For example, reschedule your meetings in advance, block your calendar, delegate important or time-sensitive tasks to others, etc.
"However, I understand advance notice isn't always possible. We don't give advance notice for physical illness! I don't need all the specific details of why. When I have a general understanding of what is going on, how it's been impacting your work, and ways I can support you, I'm empowered to be a better boss who can effectively support you before and after your return."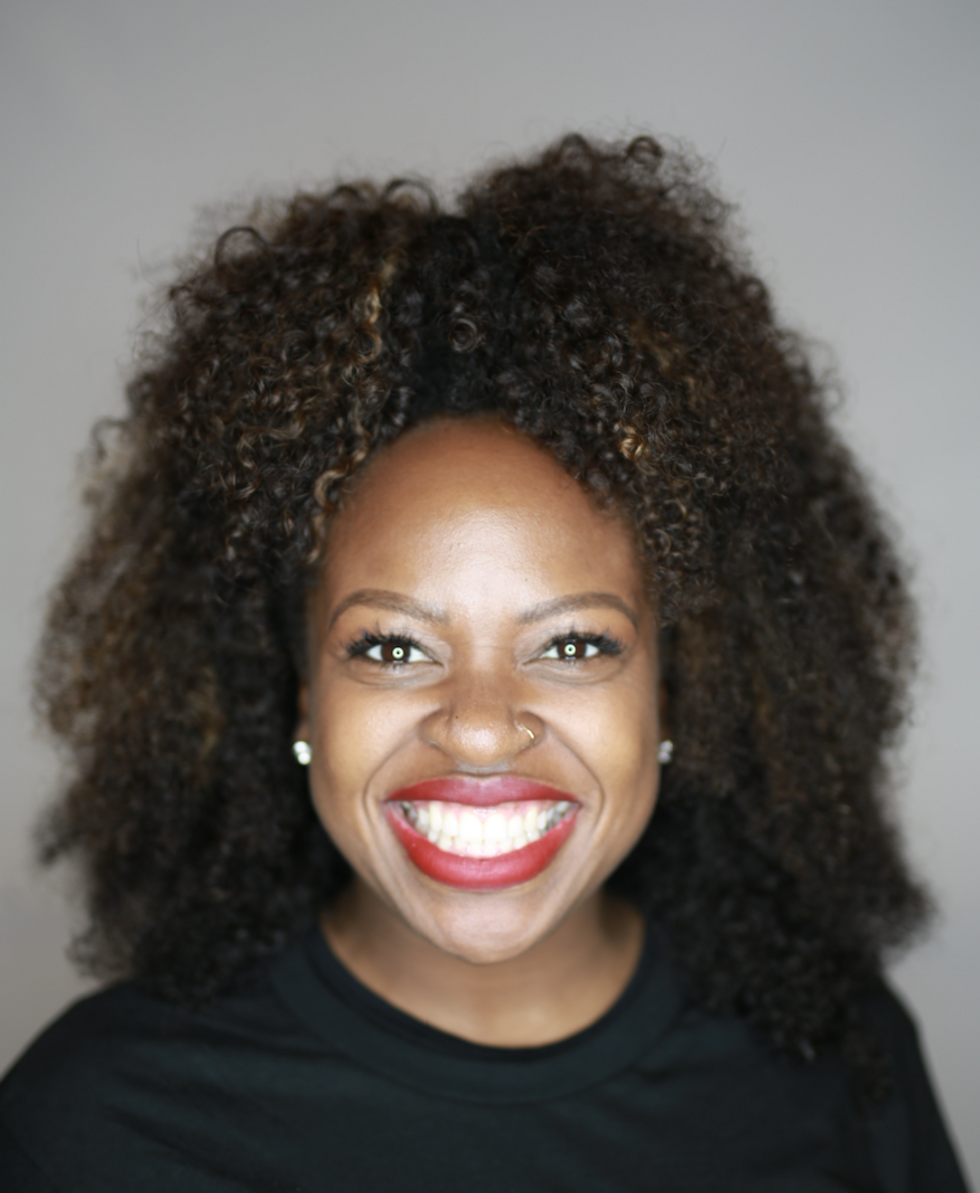 Courtesy of Jasmine Farrar
"In my experience as an HR Business Partner, there is often an underlying assumption that we are not to be leveraged as trusted advisors for employees at all levels; however, this couldn't be the furthest from the truth. HR Business Partners (HRBPs) are stewards of company culture, liaisons between organizational leadership and individual contributors, and advocates for all employees.
"I prefer that employees feel comfortable coming to me about any issues that may arise and that I present myself as accessible and approachable to help foster that dialogue."
For Managers: Asking For A Mental Health Day Off From Work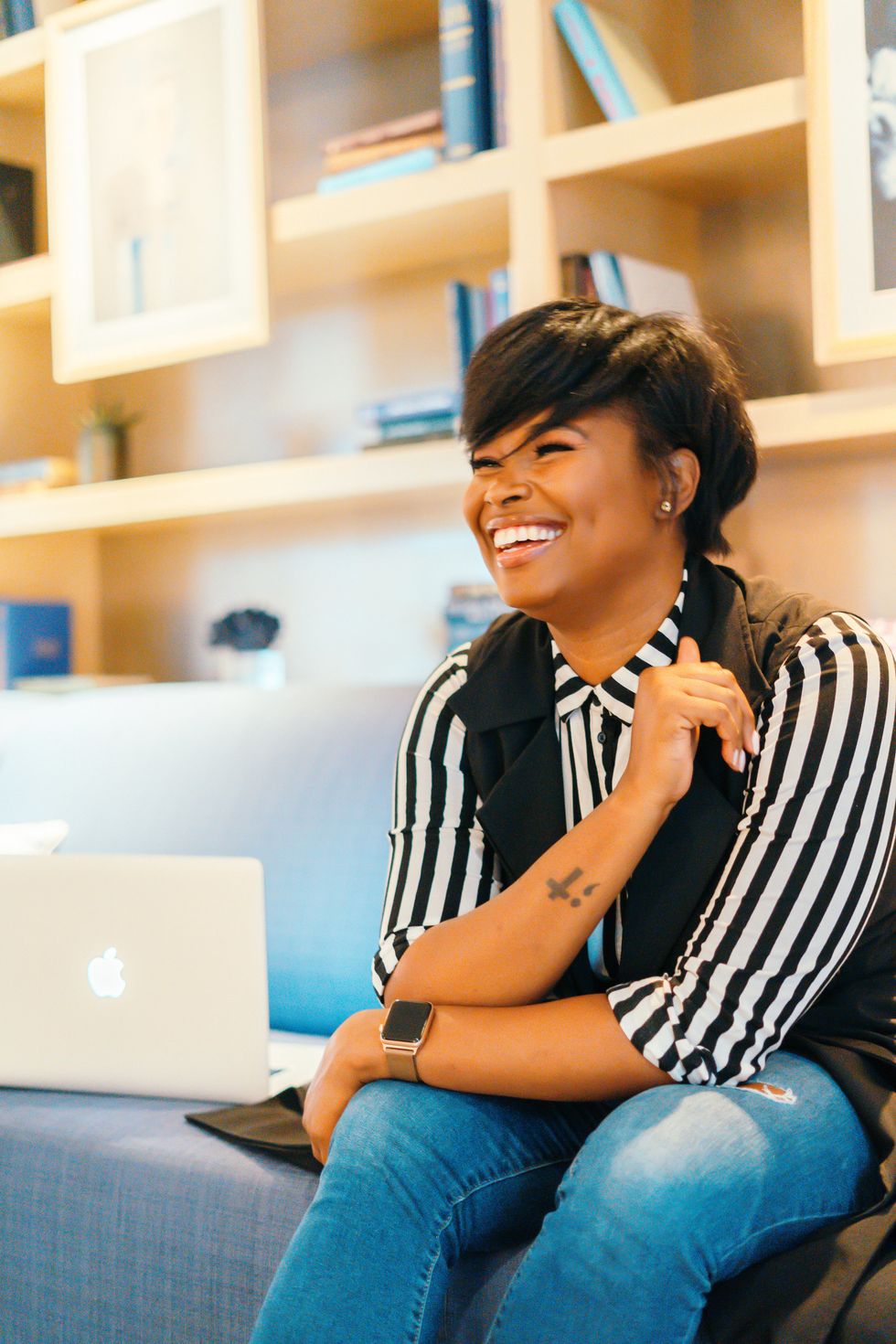 Photo by Kenny Bundy
"As a Senior leader, it is often hard to feel like taking some time for self won't lead to more work when I return. Recently, I learned the power of a vacation memo.
"Ahead of asking for some mental health days, I prepare a vacation memo that I send to my manager, people I am on projects with and sometimes external partners. The memo gives those I'm working with a clear sense of the status of projects and who they can contact while I am away. I brief my assistant and manager on the memo, as they are typically the points of contact while I'm out, and then I go ahead and take my time off.
"The vacation memo strategy not only supports clarity of workflow but also eases my anxiety so I can fully unplug. I recognize that I am a key player in the work, there is no way for me to continue to be if I am not well."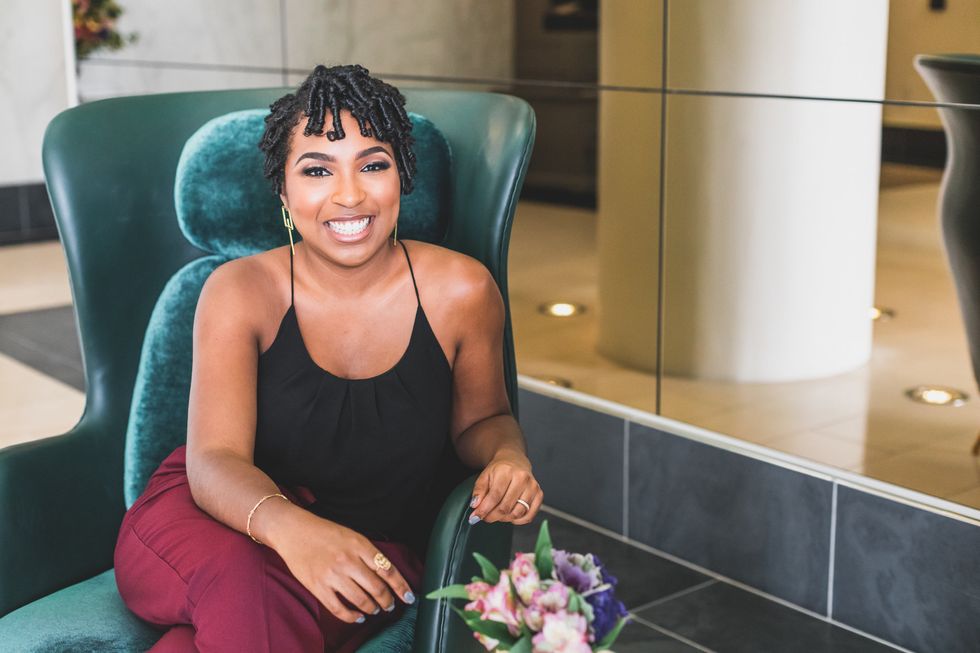 Courtesy of Christa Clarke
"I am an advocate for mental wellness in the workplace. I meditate in my office, often placing a sign on my door that reads, 'Meditation in progress. Do not disturb.' I've also requested mental health days when needed. Unfortunately, no matter how much I'm an advocate for mental health in the workplace, many of us may not be lucky to have bosses or work at a company that is open to the idea of mental health days. Therefore, it is important to understand the workplace culture in which you work before asking for a mental health day.
"At a previous company, I didn't believe requesting a mental health day would be respected. On days where I just couldn't bring myself to get out of bed, I'd just call in sick. No detailed explanation was given. It is our right to be able to use our sick days without probing questions. So, don't be afraid to do so.
"In another workplace, I maintained a great, transparent relationship with my boss. We openly discussed our stressors and mental state, and have even left the workplace for mental health breaks to grab an ice cream or a treat. When I need to request a mental health day, I simply make sure my workhouse is in order. I inform my boss that I need to take a day or two to work on my mental wellness.
"Sometimes, my mental health day is working remote to change my environment. Other times, I am unplugging."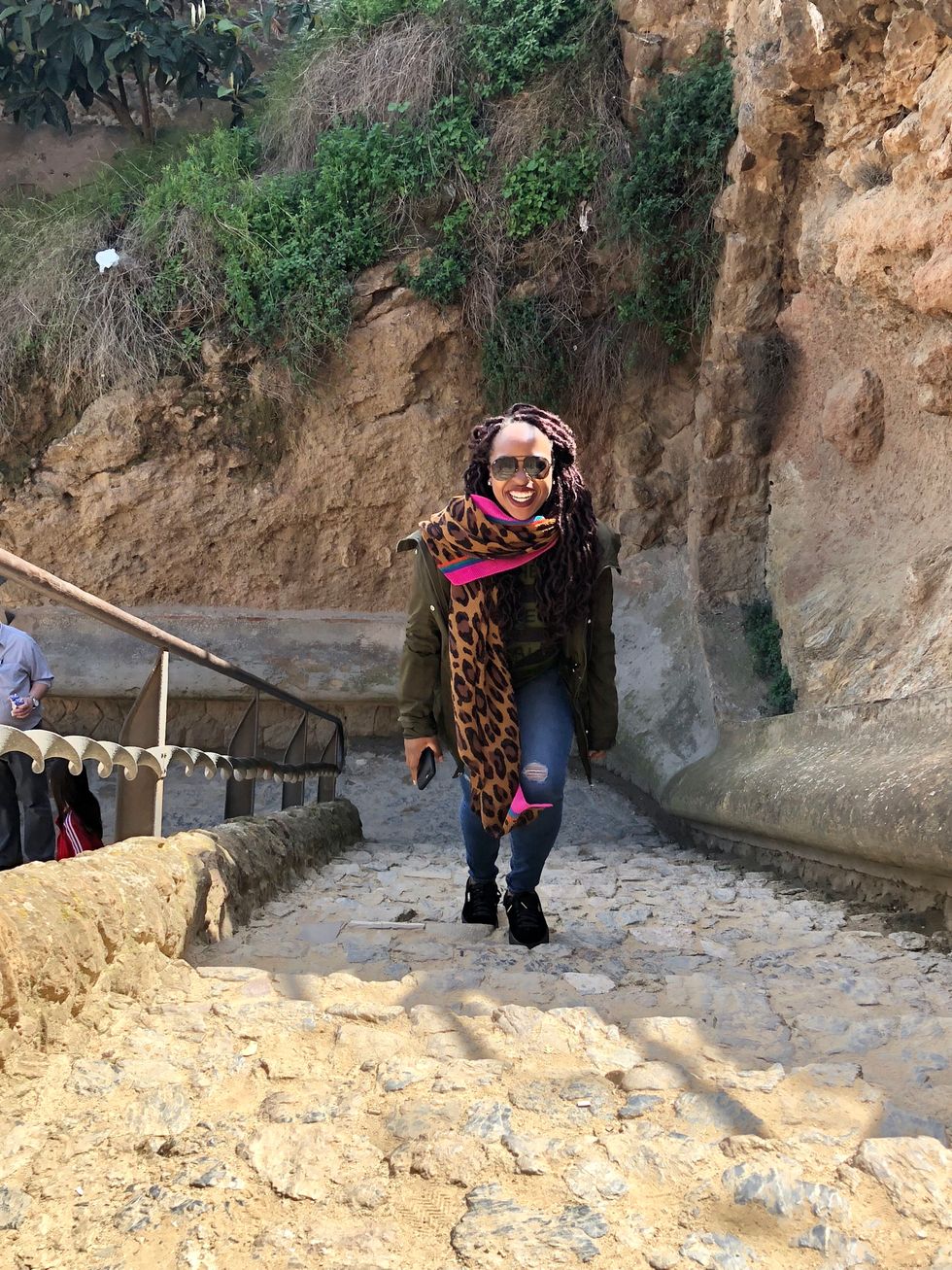 Courtesy of Jasmine Farrar
"With respect to mental health in the workplace, it's so important to understand that we cannot operate at our fullest capacity if we aren't taking care of ourselves from an emotional, spiritual, and physiological standpoint. We usually don't hesitate to share when we are sick or in need of time off to attend to a doctor's appointment. These types of conversations should extend to mental fitness as well. Company cultures may differ in terms of the level of transparency or candor amongst managers and employees but the concept of needing a mental health day should not be foreign.
"When I think of all the things that are going on in the world around us, especially with respect to people of color, we owe it to ourselves to ensure that we are continuously engaging in self-care practices.
"My best advice for employees and leaders are to work on building authentic relationships so that when conversations like these arise, they feel more natural. Leaders, check-in with your employees from time to time and move beyond status updates and project deliverables in one-on-one meetings. It's OK to ask how folks are doing. How can I help support you? Many times, the work environment is predicated upon the leadership style and they should help to model and reinforce the importance of overall well-being."
Want more stories like this? Sign up for our newsletter here to receive our latest articles and news straight to your inbox.
Featured image by Shutterstock
Originally published November 20, 2019
January 11, 2019 was my last day working at a 9-5.
As I walked out of my dusty old office and said 'bye Felicia' to that boss that I couldn't stand, I just knew that I would be entering into my ultimate girlboss life as a full-time CEO. But then, the unexpected happened.
During the first few months as a full-time entrepreneur, I was a hot mess. My days were all mixed up, I either was working too much or too little, and honestly, I just didn't have a lot of direction in the way I tackled my day.
Because of this, I found myself in those first few months lacking focus, feeling unsure of myself, and struggling more than necessary. During this time, I knew that one of the most important things that I needed to do was learn how to effectively start my day. The start of your day has so much influence and impact on how the rest of your day will flow, so I knew it was critical for me to get that in order so that everything else could fall in place. It wasn't until the end of the spring that I finally got a grip on my new life as a full-time entrepreneur, but once I did, life as an entrepreneur became more fruitful and my business began to blossom.
Fast-forward to today, I'm one year in as a full-time entrepreneur and I'm still learning. Even though I have a pretty great system now, I've been wanting to pick the brain of some of my favorite boss women on how they spend the first hour of their day.
Here's what these leading ladies shared with me: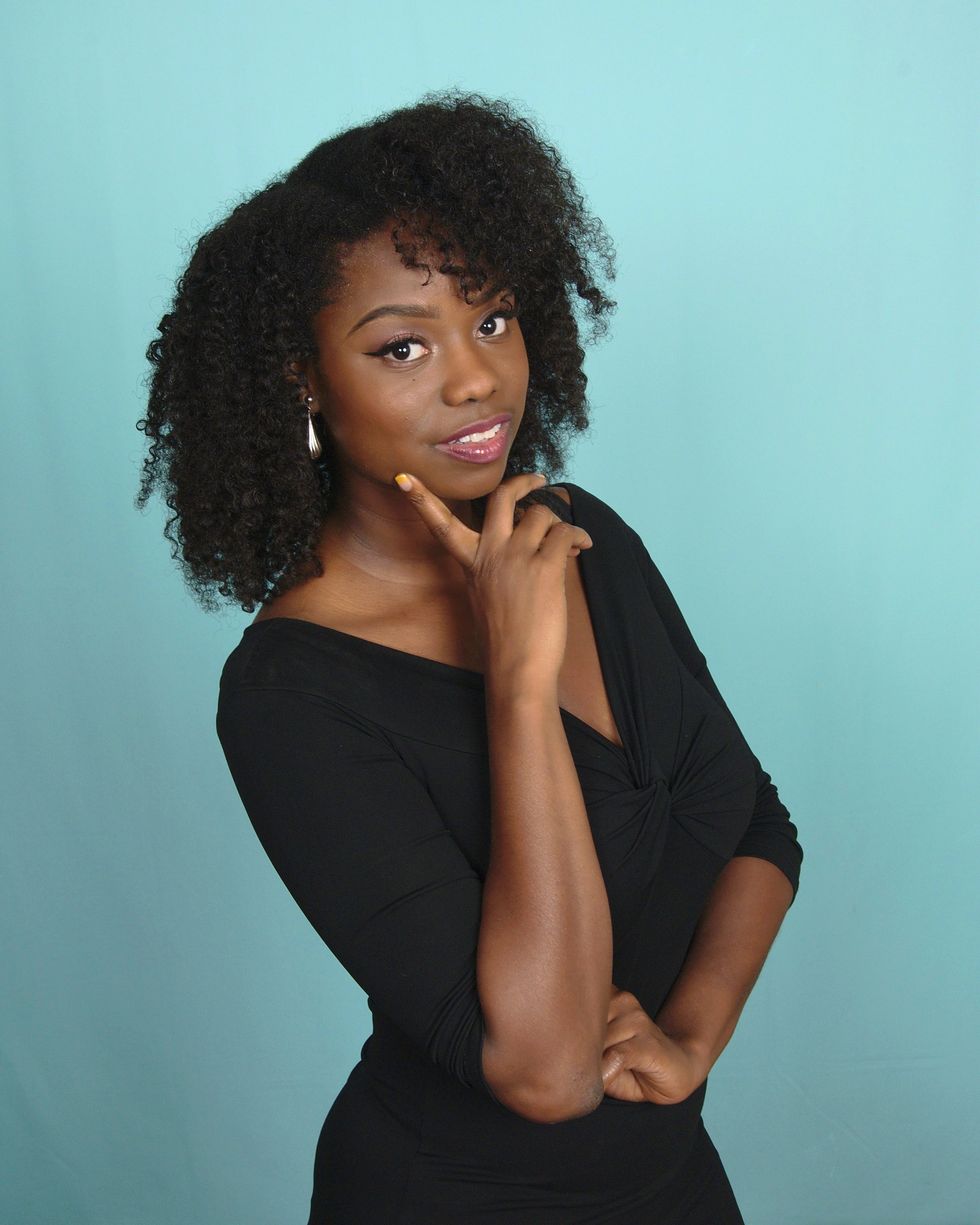 Courtesy of Kezia Williams
CEO of Black upStart
"I can be the wealthiest Black woman in the world, empowered to own any asset at my fingertips. But if I do not have time, my wealth is worthless. I cannot buy one minute of time. I cannot bargain another to own theirs. I cannot trade my minute for the next man's. My minutes are mine alone and every day I wake up, my cup is replenished with 1,440 marvelous, irreplaceable minutes of opportunity. I start my day at 5am because frankly - like Wiz said - it's some real boss shit.
"I can be the wealthiest Black woman in the world, empowered to own any asset at my fingertips. But if I do not have time, my wealth is worthless."
"I invest my minutes in appreciating intangible commodities: prayer, to-do lists, personal notes, #ProfessorKez videos because my first energy is always my best, cardio and finally CNN. My early morning initial investments - I try to multiply during the day - spirituality, organization, responsiveness, values, energy and information. And when late evening comes - and my body acknowledges I can't pour from an empty cup, I take care of me. Rest and repeat."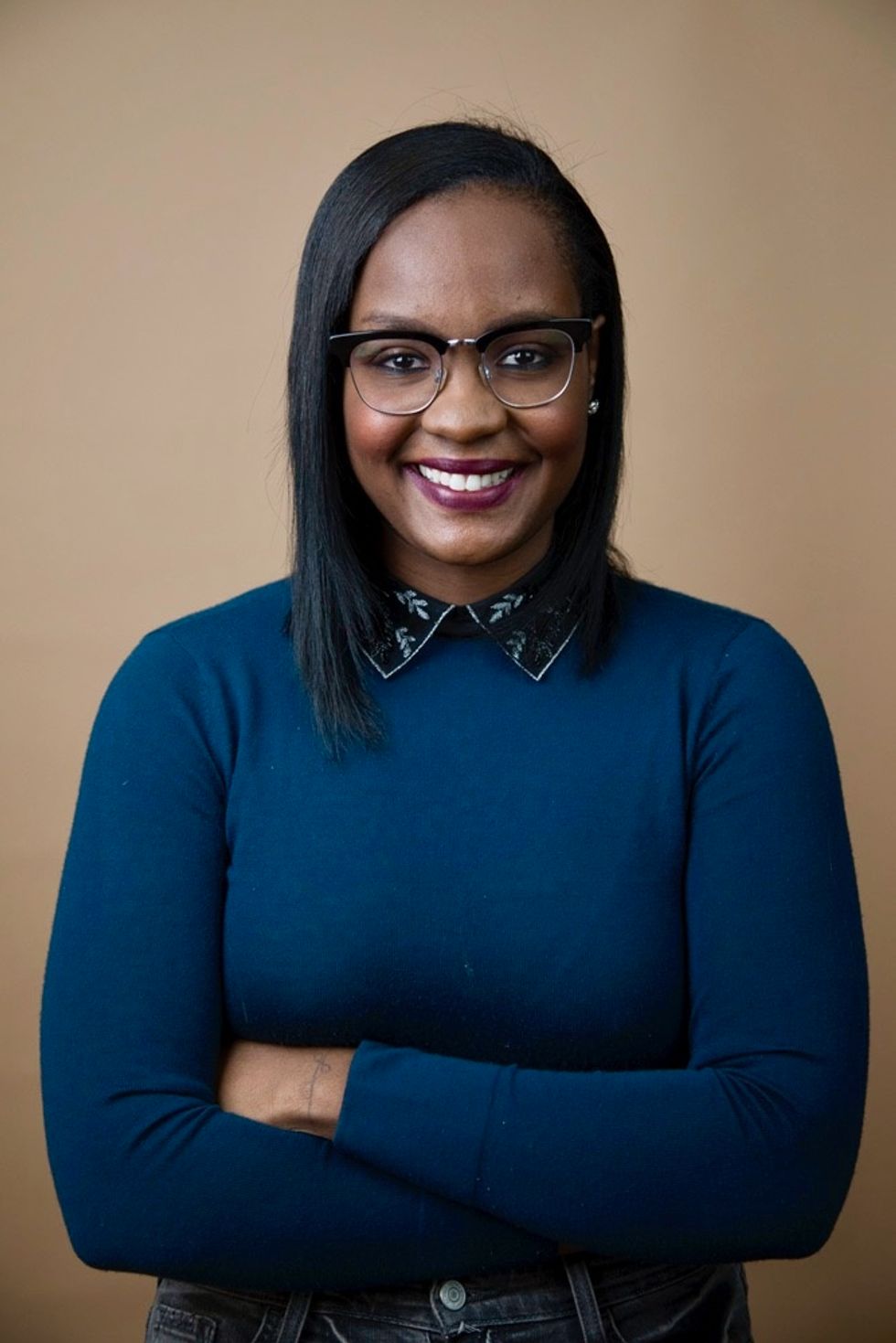 Courtesy of Isa Watson
Founder & CEO of Squad
"My early mornings are dedicated to getting my mind and body right for the day. I wake up by 5:30am each day and the first thing I do is look out of my NYC window that overlooks the Hudson River and say the following sentence aloud: 'Today I feel grateful for [insert gratitude].' I do a short 5-10-minute meditation, followed by an 8-minute Tae Bo routine and a 10-12-minute conditioning workout that my younger brother makes for me each week. A shorter, but effective, workout like this in the morning is most conducive to my productivity throughout the day.
"Moving out of my morning self-care practice, I then get dressed, catch up on emails and prepare my lunch. Making and bringing my lunch to work has helped me get a bit healthier and save a ton of money."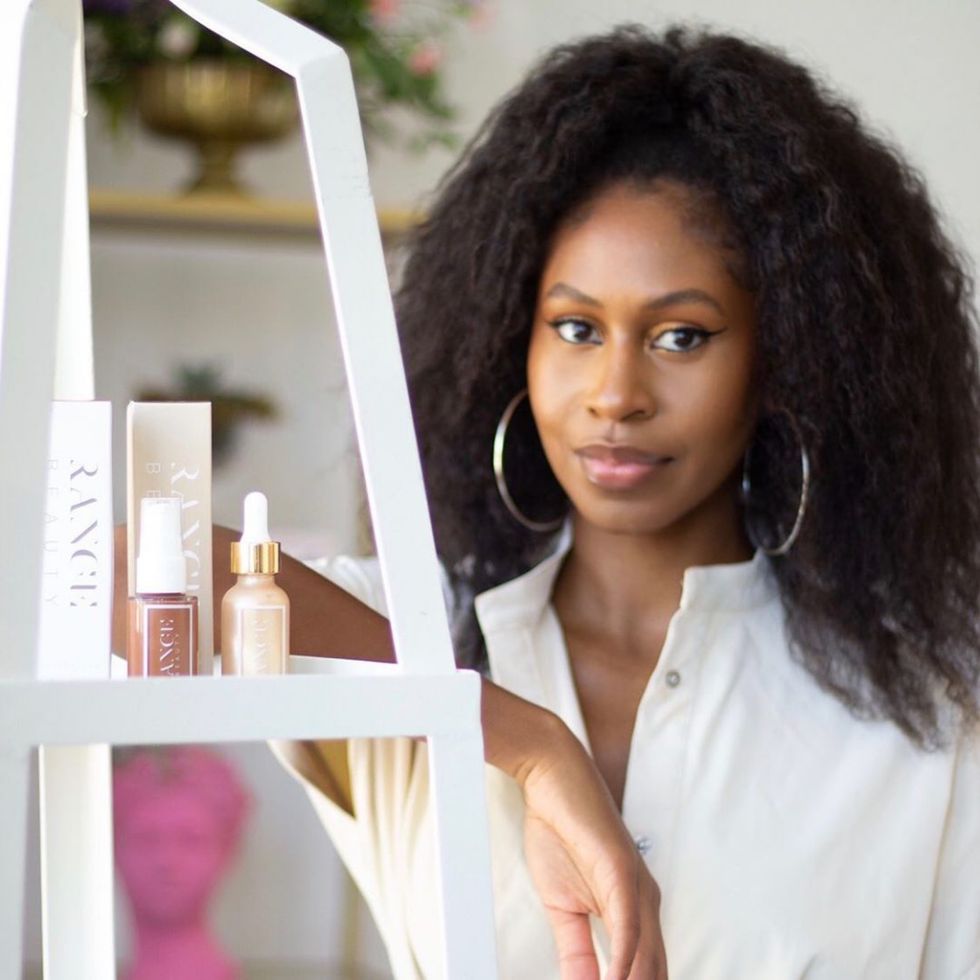 Courtesy of Alicia Scott
"The first hour of my day is crucial to set my intention for that day. I always begin with prayer, my daily devotional, and meditation for the first 30 minutes. Next, with breakfast, I review my weekly to-do board which is a whiteboard that has the days of the week listed and each day is divided by Morning, Afternoon, and Evening (great Target find!). I set this up every Sunday for the week ahead and then adjust the night prior or throughout the day. This helps me block out when to begin and end tasks and I use it with my weekly planner to stay focused. After this, I typically check emails and respond to any urgent requests."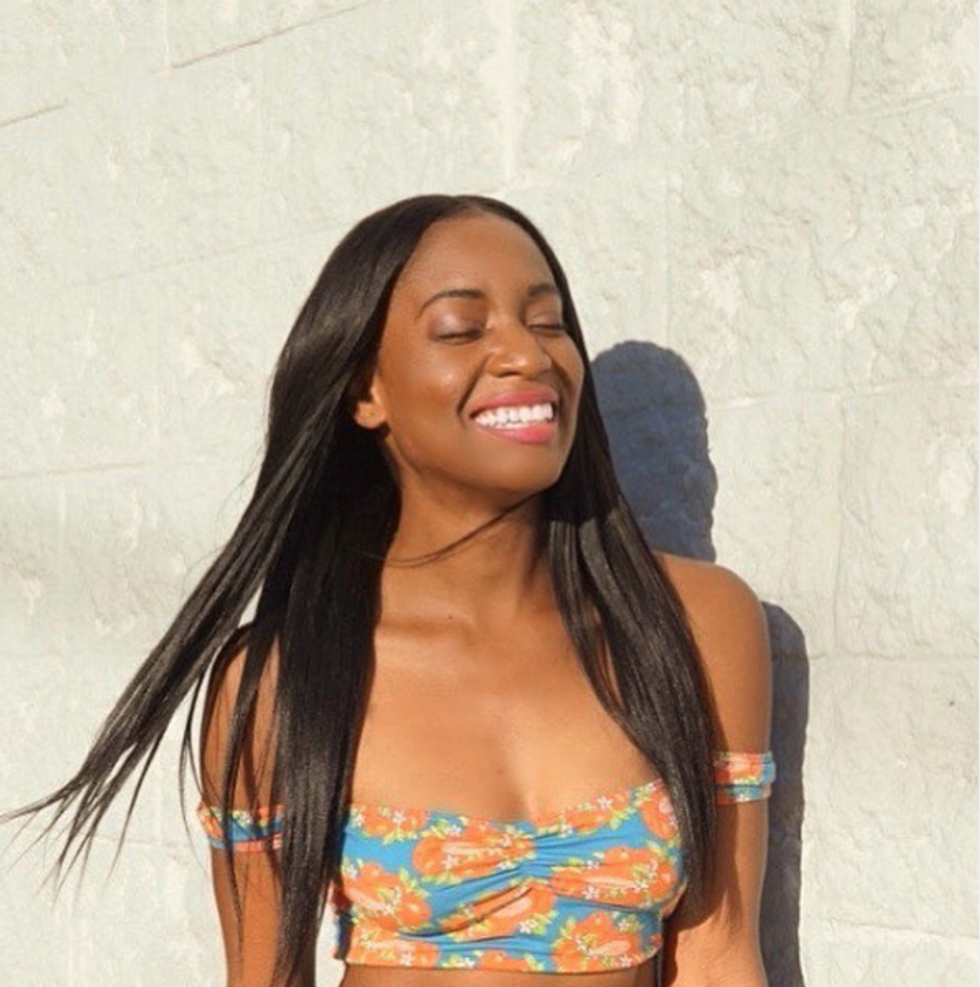 Courtesy of LaKeasha Brown
Chief Juicing Officer at 1987 Juices
"I wake up everyday before 7am, I spend time with nature, God, and my priorities for the day. No emails, phone calls or social media. Before I put my feet to the ground, I meditate. In bed, eyes closed but mouth open and upward. 'Thank you God for waking me up this morning. Thank you God for every breath in my body. Thank you God for my peace of mind. Thank you God for an amazing day today, and thank you God for everyone one who experiences you through me today. Give me strength, give me courage, give me wisdom. Amen!' This sets the tone for the entire day.
"I then map out the entire day in the bathroom by order of importance and time. I write out my top 3-5 major tasks/goals for the day and set alarms to them in my phone. Setting an alarm to each goal reminds me to complete it but the time in between each alarm ensures that it's actually completed before moving on to the next. I'm extremely intentional about completing tasks, it's a form of self-care for me to finish what I'm setting out to do. I rarely plan more than 5 major goals a day, this helps me stay on track and makes sure I don't leave items for tomorrow to handle.
"From there, I drink my first cup of warm water, I make my green juice for the day (a Green Mile from 1987 Juices) and have my second cup of water before making breakfast. It's important to start the day off feeding your body with energy. This has done wonders for my digestive tract, mood and keeps my energy up daily.
"Next, I check my bank account. When it comes to money. I plan the big picture and break everything down into daily deposits. For instance, If I want to save $5k for at the end of the month, it starts with daily deposits of $167 daily. Checking my account each morning keeps me mindful about my flow of income and spending. Lastly, I step outside and smile at the sun. I spend a lot of time indoors. Whether it's pressing in the kitchen or at our Grab & Go location. The sun and the air are like charging stations in the morning. I plug in and go."
Yve-Car Momperousse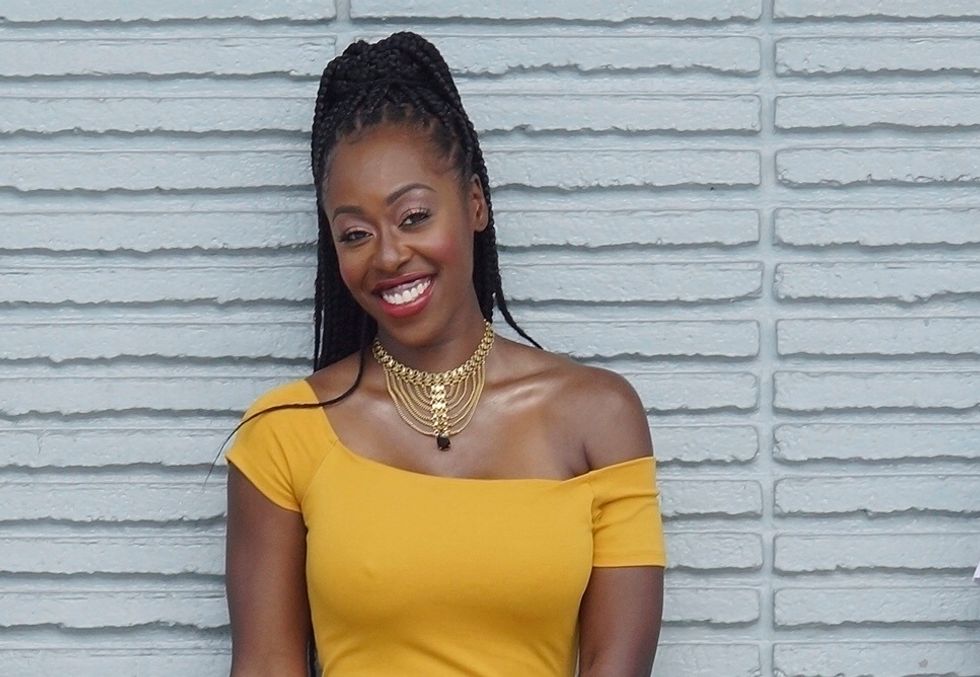 Courtesy of Yve-Car Momperousse
Founder of Kreyol Essence
"I wake up between 3am-5am, depending on what my intentions are for that day. In the first hour, I try to focus on some aspect of self-care to center myself. I often listen to one of my favorite podcasts such as Jay Shetty's On Purpose Radio, Oprah's Super Soul Sunday, Red Table Talk with Jada, or TD Jakes.
"I try to work out three times a week so when my body needs physicality, I either do CrossFit or go for a good run. For those mornings when I need to be reflective, I turn to journaling, meditation, and prayer. I know this is quite a mix of activity but when I direct my morning, I own the day versus it owning me."
"When I direct my morning, I own the day versus it owning me."
Featured image courtesy of Isa Watson
Originally published on February 17, 2020
From choosing love over our career goals to not negotiating, there are so many career mistakes that young women make.
When we are in our 20s, we are at a very vulnerable state in our lives. For some of us, we just finished college, are working at our first "real" jobs, and we are even starting families. Through the midst of it all, we tend to make simple mistakes as it relates to our careers. Since I graduated from undergrad, I've made plenty of the same mistakes that my female friends have made. I cringe now when I think of them from time to time, but now that I know better, I try my best to do better.
Recently, I was able to connect with a few girl bosses in various careers and personal backgrounds. Each woman shared their biggest career mistake and what they learned from it. Whether you are a graduating college senior, just starting out on your own, or a 20-something woman that is already working, you will be able to benefit from the wisdom of each of the boss women below. Each woman shared her own career mistake and how they've managed to get in formation (slay girl, slay!)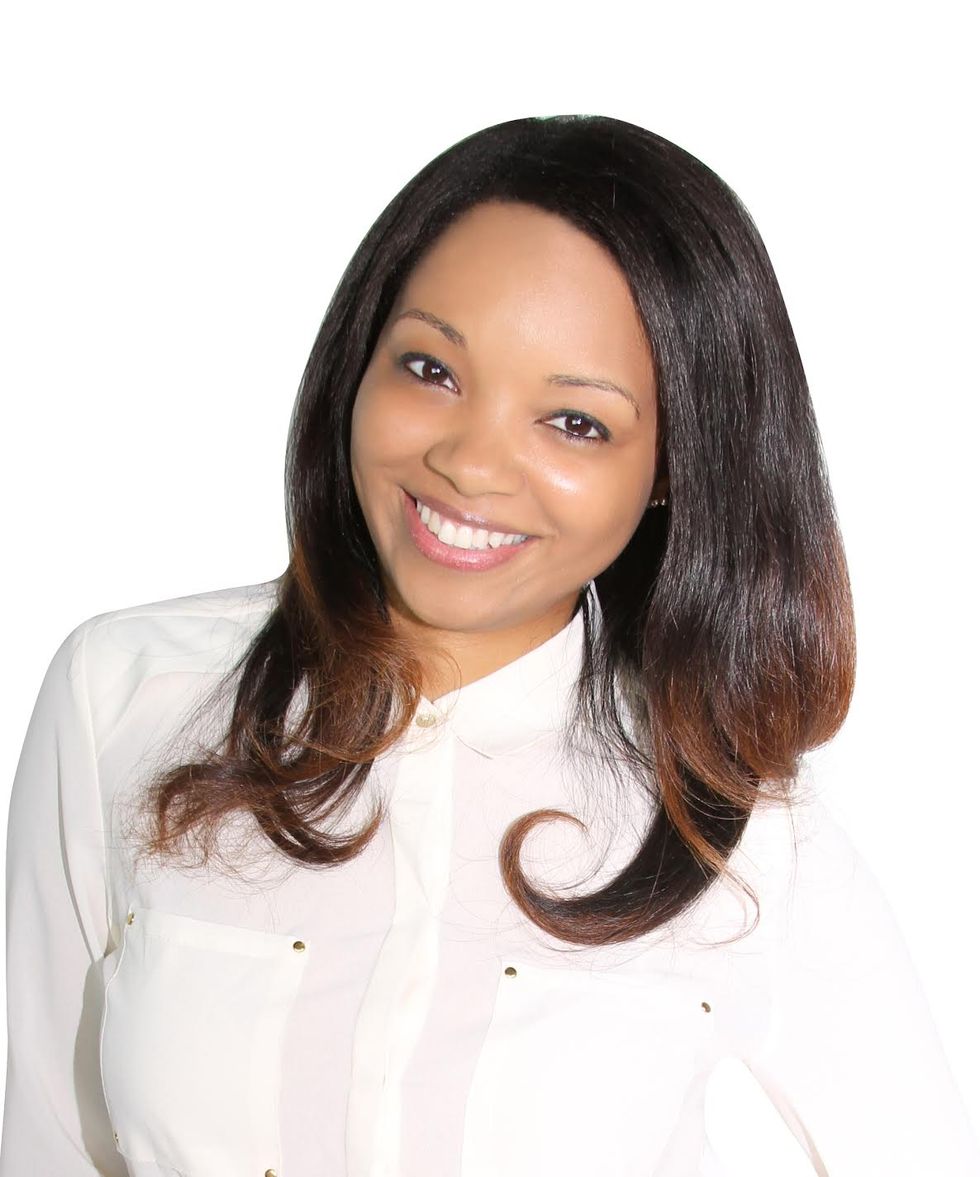 Learn when to ask for help.
"My biggest career mistake in my 20s was thinking that I could do it all on my own. I started my first tech company as a solo founder and actually waited a good amount of time before seeking mentorship or a team to help in growing my company. I learned that it is important to have a great team in order to build a great company. Trying to do everything on your own will tire and stress you out, which only leads to hurting your company."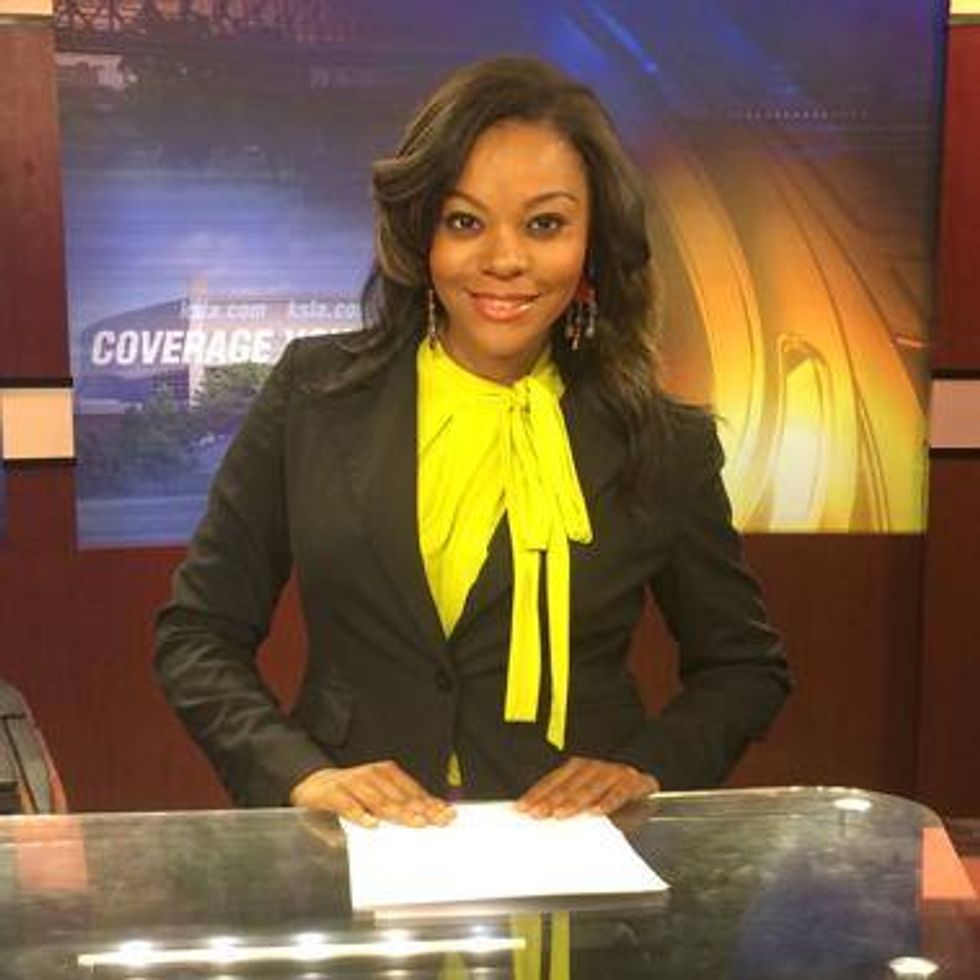 2. Troy Washington (@thetroyla)
On-Air News Reporter for KSLA
Have faith in yourself over everyone & everything else.
"I vowed that I would keep this mistake between myself and the reporter who found me bawling my eyes out in the restroom but if it helps someone else out in their career then I suppose the embarrassment is worth it. It took a nightmare live shot during the evening news to teach me that you shouldn't depend on technology. No matter how confident you are in your smartphone, keep a backup plan!
"I was reporting live on a complicated story, the anchor tossed my phone to me and my iPhone cancelled out of my notes. I spent the entire shot stumbling and trying to open the note in my phone. Finally to no avail I tossed the phone back to the anchors feeling defeated. To top it off a viewer came up to me right after and said "got a little tongue tied there at 5." I was mortified. Now no matter how simple or complex the story is I don't complicate things or depend on anything else. I rely on old fashioned pen, pad, bullet points, and what I know. This taught me to trust myself instead of a flimsy note in my phone.
"Believe it or not that moment built my confidence because I knew I could never repeat that mistake. In essence falling on my face has always delivered the best lessons. That was one of my first live shots and I've done hundreds more since then but I'll never forget that one. That's the one that humbled me, it hurt, and taught me that I never wanted to experience it again. In TV, you'll make mistakes and that's inevitable because you're human and likely those mistakes will be broadcasted, but as long as you don't repeat those mistakes, you'll be fine."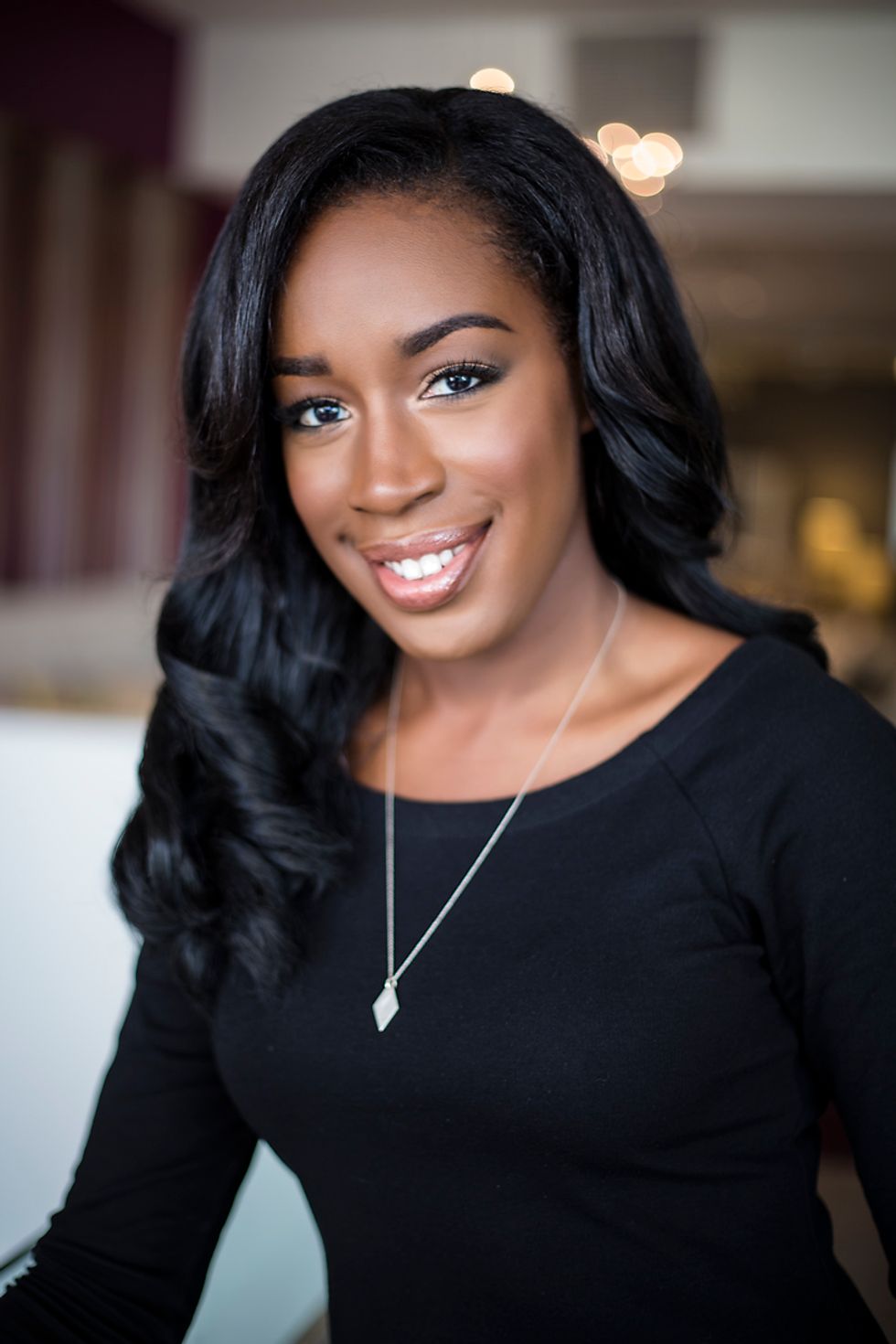 Stay hopeful, be fearless, & focus on you.
"I have quite a few career mistakes that comes to mind, but this one sticks out the most:
"When you start working, you need to negotiate. Women make $0.79 for every $1 a man makes, often because men demand more. I didn't even know this was an option when I was in my twenties and in talking to my girlfriends they all agreed that they wish they had negotiated for a higher salary in their first few jobs. I know that's not something most young women are comfortable doing, but men do it ALL THE TIME!!!
"Do the research, know how much people at the job and experience level make, and also come prepared to explain why you want what you're asking be it for relocation, for cost of living, etc. Once you've been offered a job, don't worry you will lose the offer. You're not being petty over pennies, you're getting what you're worth."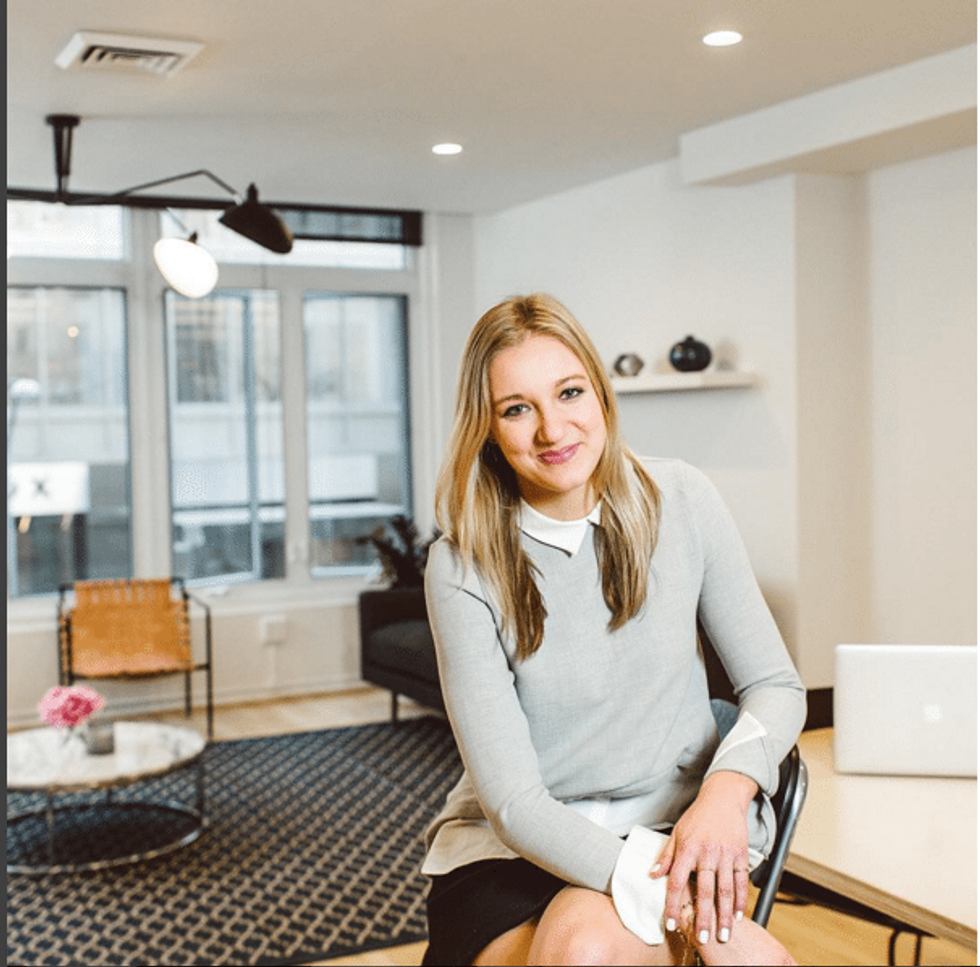 Assistant Social Media Editor at Forbes
Never let the world drown out your voice.
"My biggest mistake thus far has been holding back my thoughts in the workplace because I lacked confidence. As a 22-year-old in my first role out of school, I would frequently wait to bring ideas to the table until I was 100% sure they were good and would be successful. At a certain point, my boss sat me down and told me that I needed to stop focusing on my age and let the ideas speak for themselves.
"It's harder than it sounds to forget about seniority and structure at the office, but doing so let me shine so much more -- and perform better in my role. I try to remember that every day is a new opportunity to prove my skills, and I can't do that without speaking up."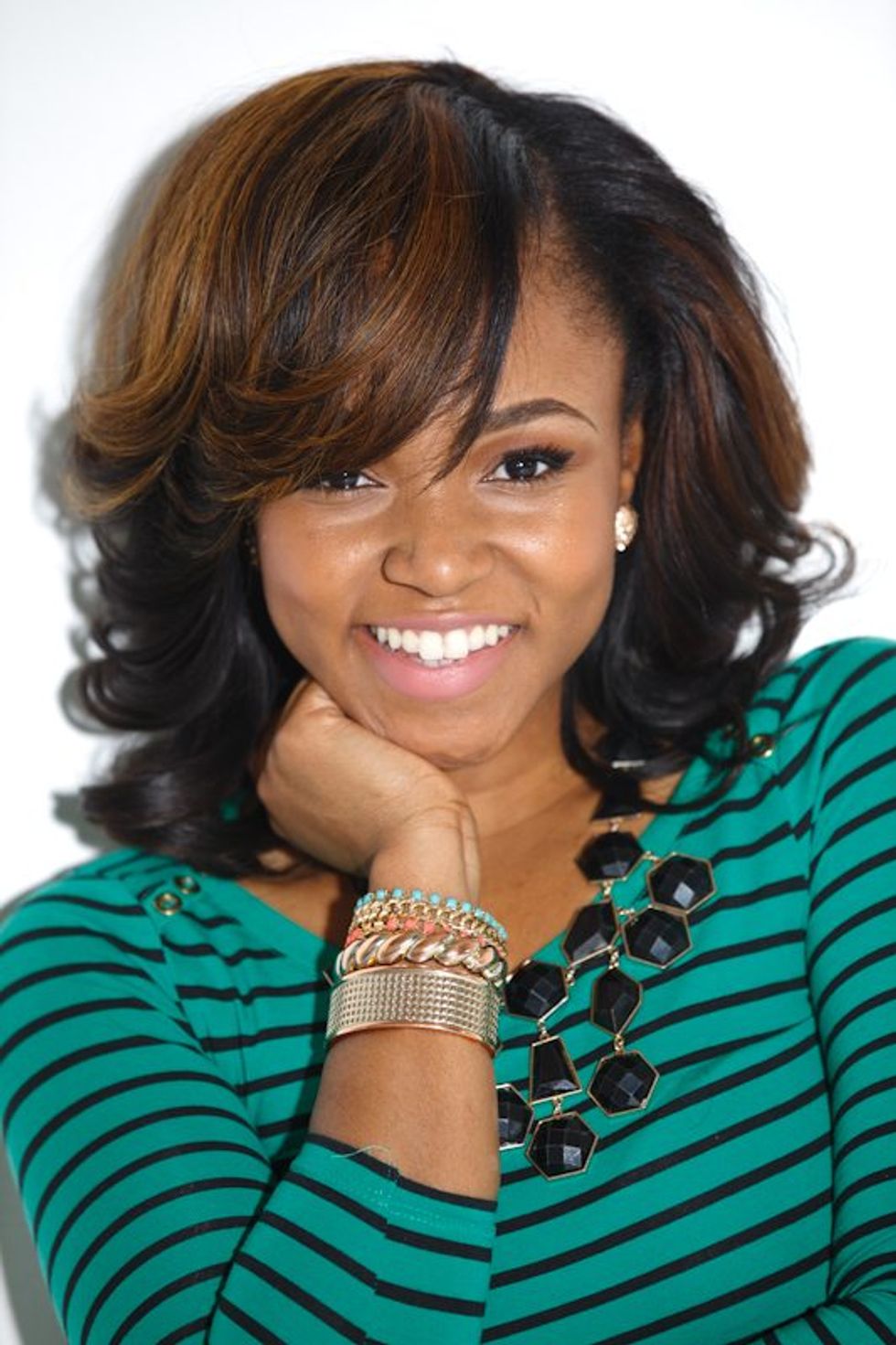 Freelance Entertainment Journalist & On Air Talent (portfolio includes the NBA, BET, ESSENCE, Hot 97 & more)
Be faithful & fearless to YOURSELF.
"I've learned a lot in the first five years of my 20s. The top thing I want other young women to know is that an internship doesn't guarantee a job & you should be loyal to you. In college, I interned almost every semester to make sure I knew exactly what I wanted to do in radio and/or TV. When I graduated, my resume was stacked with "experience." I just KNEW everyone was going to be knocking at my door (or LinkedIn page) with opportunities. But, after I got all my cookout celebrations out of the way, I still had no offers and had to take a job outside of my field to start paying back loans. I hated it. I would go in the bathroom and cry.
"BUT, the resources I had-- like a laptop and overnight car service-- motivated me to work all hours of the night to ensure I would not be there longer than one year. Every moment you have is meant to prepare you for the next one. Do your best in that moment and learn all you can. And, don't be surprised if no one calls you RIGHT after you graduate. It takes a job to get a job. Once you get that job, be loyal to YOU. Our parents grew up in a time when you could stay at one company for 20 years and move up to make more money and gain experience within the company. Unfortunately, our generation doesn't have that security. In many fields, companies barely pay full salaries with benefits. In fact, many of these same companies don't offer raises until an employee threatens to leave. Have your own brand. Make yourself irreplaceable and save for rainy days. In this economic climate, you will probably have some."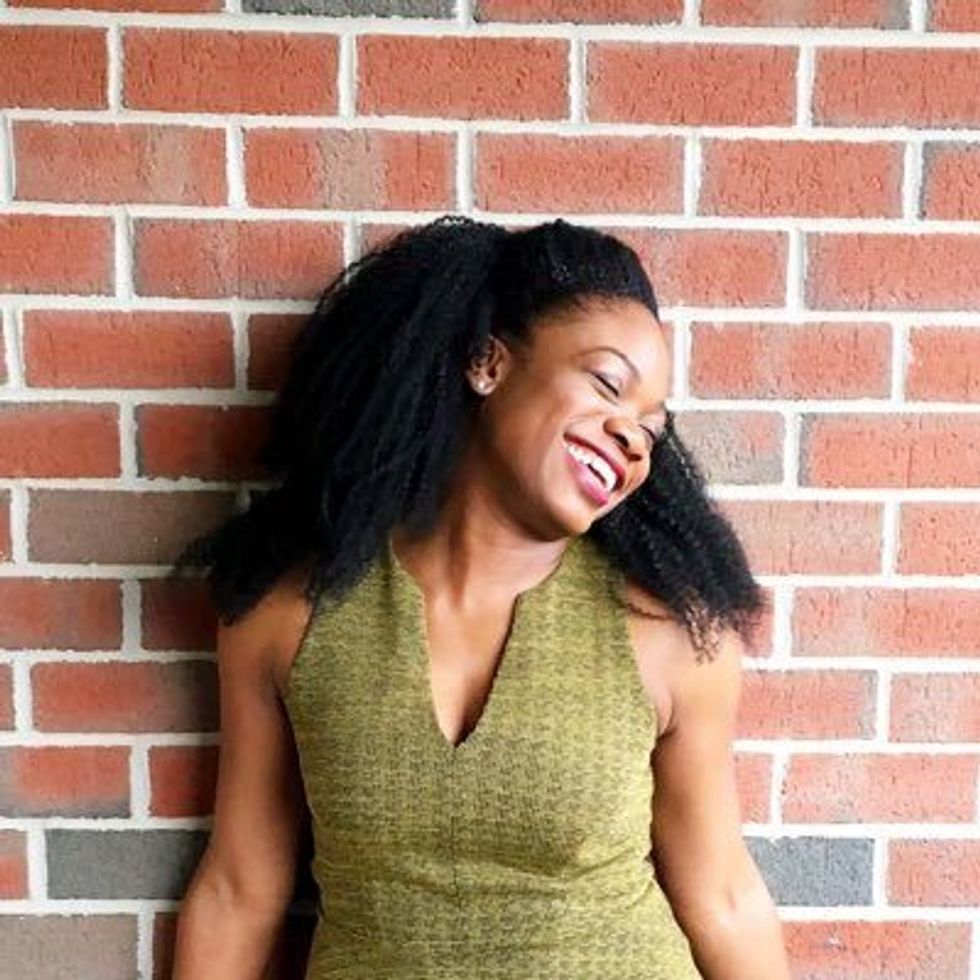 6. Nicaila (Caila) Matthews (@CailaKSpeaks)
Senior Manager of Social Marketing at NPR, Founder of CailaKSpeaks.com
Setbacks are temporary. Comebacks create legends.
"My biggest career mistake in my 20s was believing that a job at a big media conglomerate would guarantee happiness and career growth. I was lured by the brand's name and glitzy reputation, but I did not take the time to assess how it aligned with my career goals. Two years and one horrible boss later, I ended up quitting my first job out of college and going through a frustrating period of unemployment, having to move back home, and feeling like a failure. I bounced back by starting to side hustle as a blogger and freelance writer, which led me to my calling as a digital and content marketer.
"If you're reading this and experiencing the same feelings of disappointment and confusion that I did, take the time to assess what you want from your career and life and write down three things you plan to do to get there. I worked at an unrelated job for one and a half years while I hustled to get to the next stage of my career, and ended up living with my parents for three years (two years longer than I planned). In the end I know you'll be happier and that much closer to fulfilling your authentic purpose on this earth. This low point in my career would later propel me into social media marketing and drive me to get my MBA. As I learned from my experience, sometimes you have to take a step backward before you can move forward in pursuit of your goals."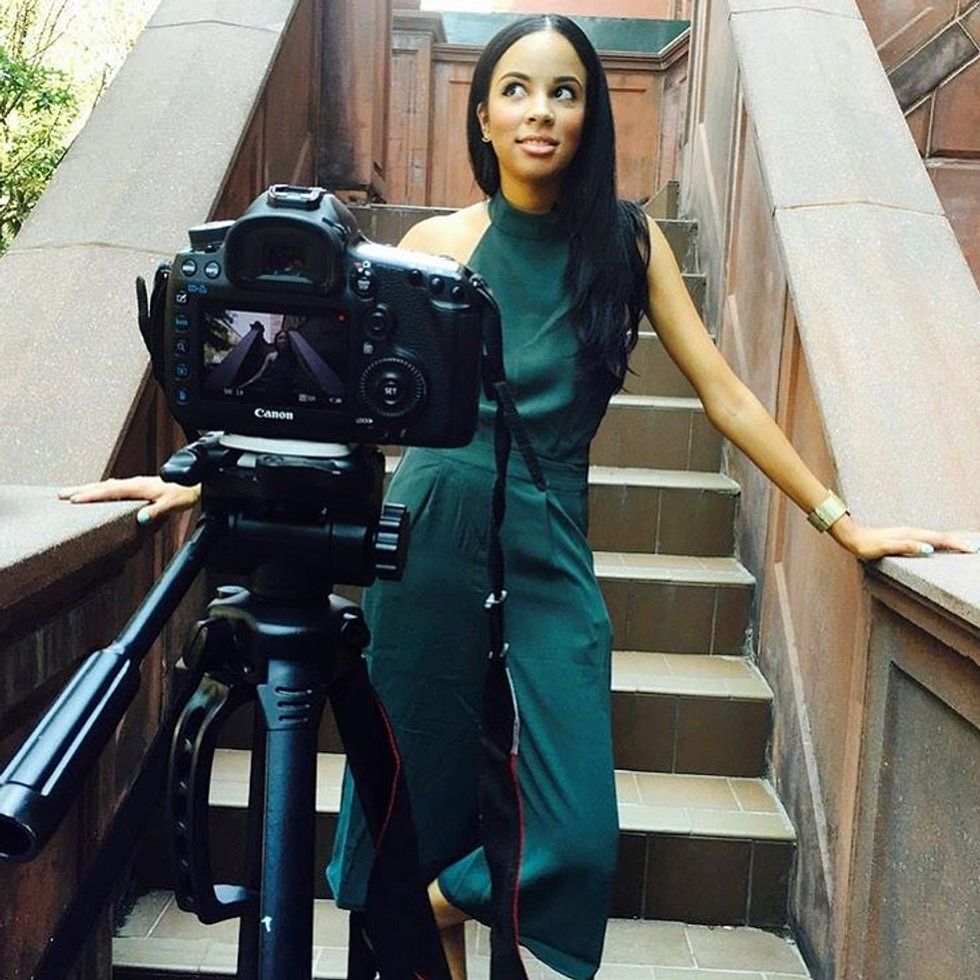 7. Sidnee Michelle Douyon (@sidmich_)
Editorial Operations Assistant at Forbes, and Music and Entertainment Writer/Reporter
Never let your insecurities get in the way.
"My biggest career mistake I've made in my 20's would be second guessing myself. There were times I was hesitant and even shied away from going after certain opportunities and interviews because I thought I didn't have what it takes to execute at 100%. I learned that you have to always go for what you want, especially in your career.
"If you let the fear of failure or your insecurities keep you from going after what you deserve than you'll never reach the heights of your potential. If I could go back in time to prepare myself for the struggles I went through, I wouldn't do anything different but develop a personal confidence within myself early on and really use that as a driving factor to push me forward in my career. Fast forward, I've definitely evolved into a much more confident journalist. Before I even execute an interview or gain an opportunity, I go into it like I know I'm going to "kill this." I also have evolved my work ethic to align with a 'newfound career confidence' where I put in the work & research to be able to go into an assignment or interview 100% confident and prepped."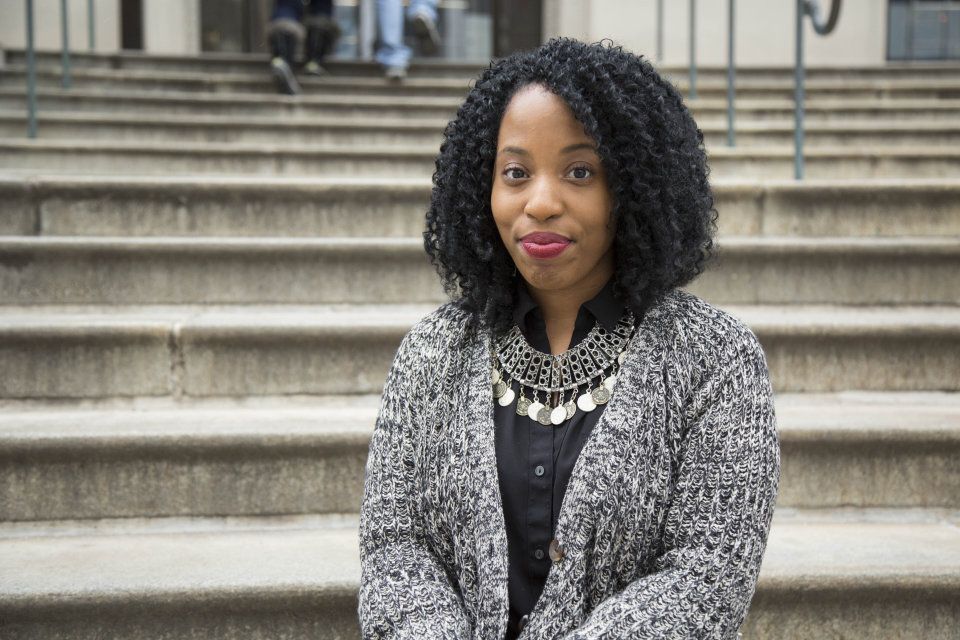 Senior Social Media Manager at EBONY, Leader of The#blkcreatives
Know when to walk away & when to stay.
"The biggest mistake I've made is giving away my power. Anytime my true value wasn't recognized or my energy was being depleted in situations that didn't fulfill or honor me, I should have made the decision to walk away from those things sooner.
"If you're constantly giving away your power, you're living in a place of fear and fear destroys everything, especially your chance to succeed and build the career life you really want for yourself."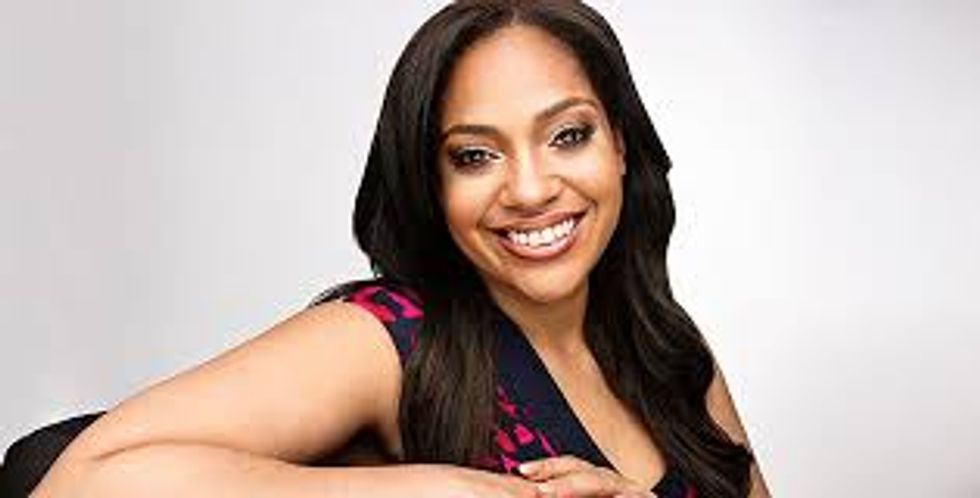 Try to make the most out of every situation & be the best.
"The biggest mistake I made was making a leap before I was ready (I was 22 at the time) I was working full time at a staffing firm and also on a startup idea when I was presented with an opportunity to work from home. I immediately thought that this is was a dream situation. Make money and have more time to work on my own thing- why not? Unfortunately the position fell through within a month's time and I had to scramble to figure out how to make it. I went through a super rough time and almost had to move back home (nightmare) but was able to land something a few months later. I learned that you can't try to game the system. I wasn't taking the position to give 100% effort to them, I was using them as a catalyst to get my own thing off the ground (bad karma). It also taught me to really think things through before making life altering decisions. I wasn't financially prepared to sustain myself and my expenses if my job didn't work out.
"Ultimately, I took a risk on leaving something stable to pursue the unknown, but I think it paid off. That experience fueled me to do it all over again, just better. I actually don't believe in mistakes, just lessons learned. I recently took the leap again, but this time I had things aligned differently. Since then, I've evolved a ton as entrepreneur and also as a career coach. I'm able to advise people on their careers because of my personal experience. It's also showed me that if I can bounce back once I could do it twice. I'm unafraid because I know what I'm capable of."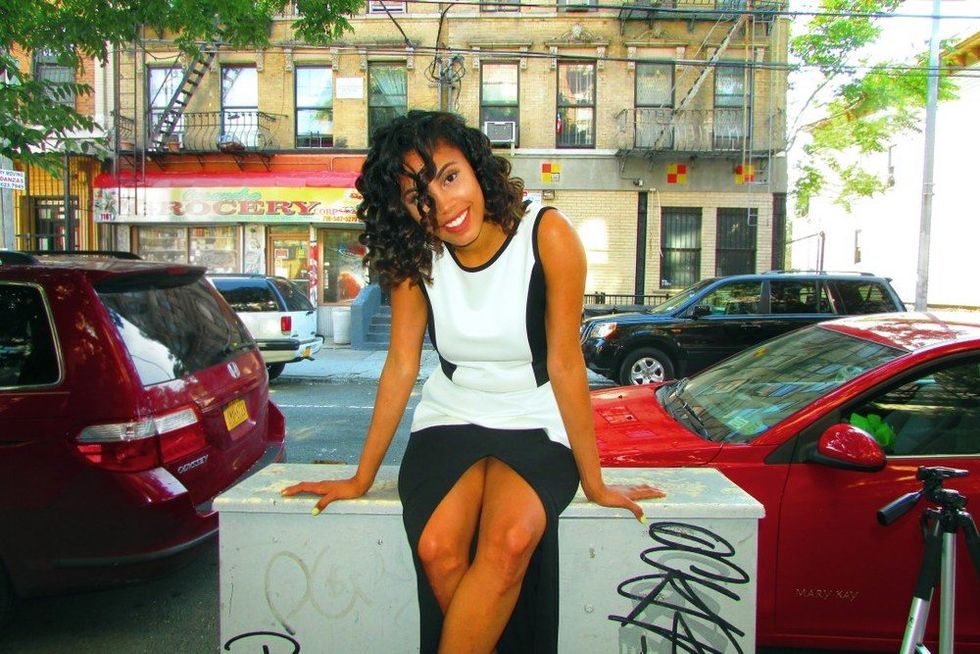 Your personal brand is more important than you may think.
"The biggest career mistake I made was believing that I needed the right credentials to be an expert. Have you heard of Malala? Imagine if she censored herself because she considered herself too young and her story insignificant. We wouldn't have the youngest Nobel Peace Prize winner. Our personal brand is a combination of our personality, skill sets, and the value we create for others.
"It is all about who we are, what we do and how others perceive us through those in-person and digital interactions. Building your personal brand inside and outside the workplace is necessary to accelerate your career. Our insecurities around self-promotion, our credentials, and contributions will disappear when we understand that the stakes for us to succeed as a sisterhood are so high that we are almost forced to tell our story for the sake of being a resource to someone else. We have an important story that needs to be told and heard. The unique combination of your personal and professional experience, your skills and accomplishments already make you an expert."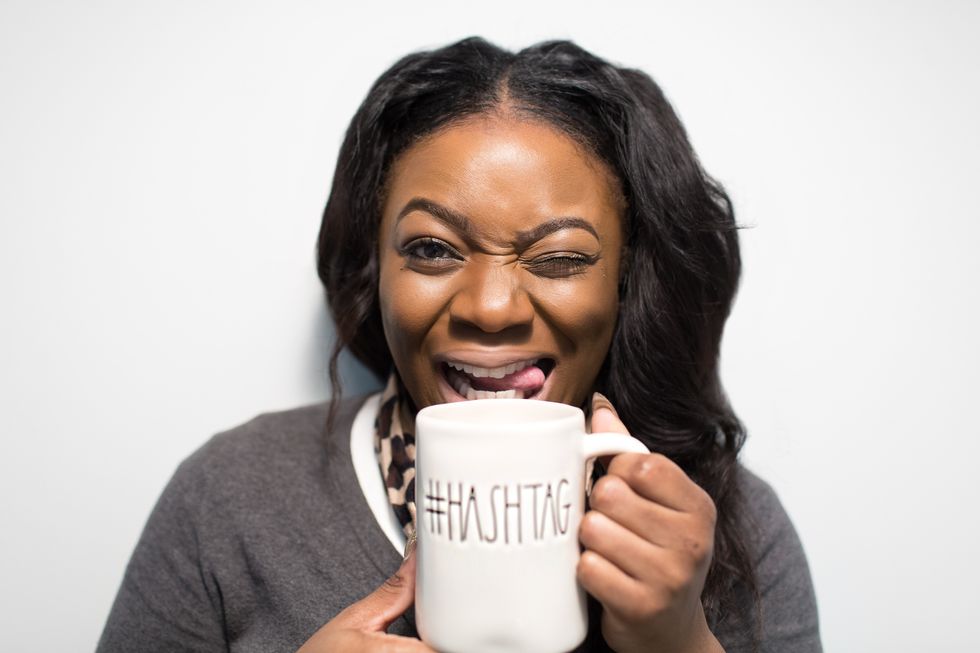 11. Tola Lawal (@tola617)
Never let them see you sweat or lose your cool.
"One of my biggest career mistakes was bringing my emotions to work. In my early 20's I let a co-worker take me out of my professional element and I went OFF in the office. My bosses and co-workers were SHOCKED! I was a great employee and most times I ignored the tomfoolery but at that point I was fed up. As busy as I was supporting a number of senior level executives, I didn't have time. But that day... that day, I had time. But after I lit the office up, I was SO embarrassed. After this mistake, I learned a few things. I learned the importance of a poker face, and that most of what goes on at work is not personal. Don't take any of it personally. If there is an issue, go to your immediate boss, and if that doesn't resolve the issue, take it to Human Resources.
"BUT don't EVER give someone the satisfaction of taking you out of your calm which can result in you embarrassing yourself. Since that mistake, I don't take much personally. There is always going to be someone, something, that ruffles your feathers at work. Be like a duck and keep calm. Don't let anything get to you, and if it does, vent in private. Vent to your accountability partners, your friends, but NEVER, EVER at work."
Featured image by Shay M. Lawson
Originally published December 9, 2017
Just a few months ago, I packed everything that I loved (including my dog) in my Honda Civic, and traveled 22 hours from Texas to California to pursue a new venture for my business. Since making the move, I've been introduced to new opportunities, but I've also been exposed to a lot of distractions. Sometimes when you're on a new journey, it's easy to become preoccupied with unnecessary things and lose track of what truly deserves your attention and energy. In return, this can cause your productivity level to decrease. It seems like in a blink of an eye, the worst happens.
Whether you're bossing up as a business owner or in the corporate world, your level of productivity can easily dictate whether or not you're successful. Being productive isn't something you can just pop up and be a beast at immediately. Mastering productivity happens over time and requires a change in mindset and lifestyle. It's something you have to intentionally practice every day.
Recently, I connected with a few business owners on what productivity means to them and how they maintain a high level of productivity. Keep reading to learn from these bosses and snag some inspo that you can use in your own life!
Let your past and shortcomings be fuel for the future.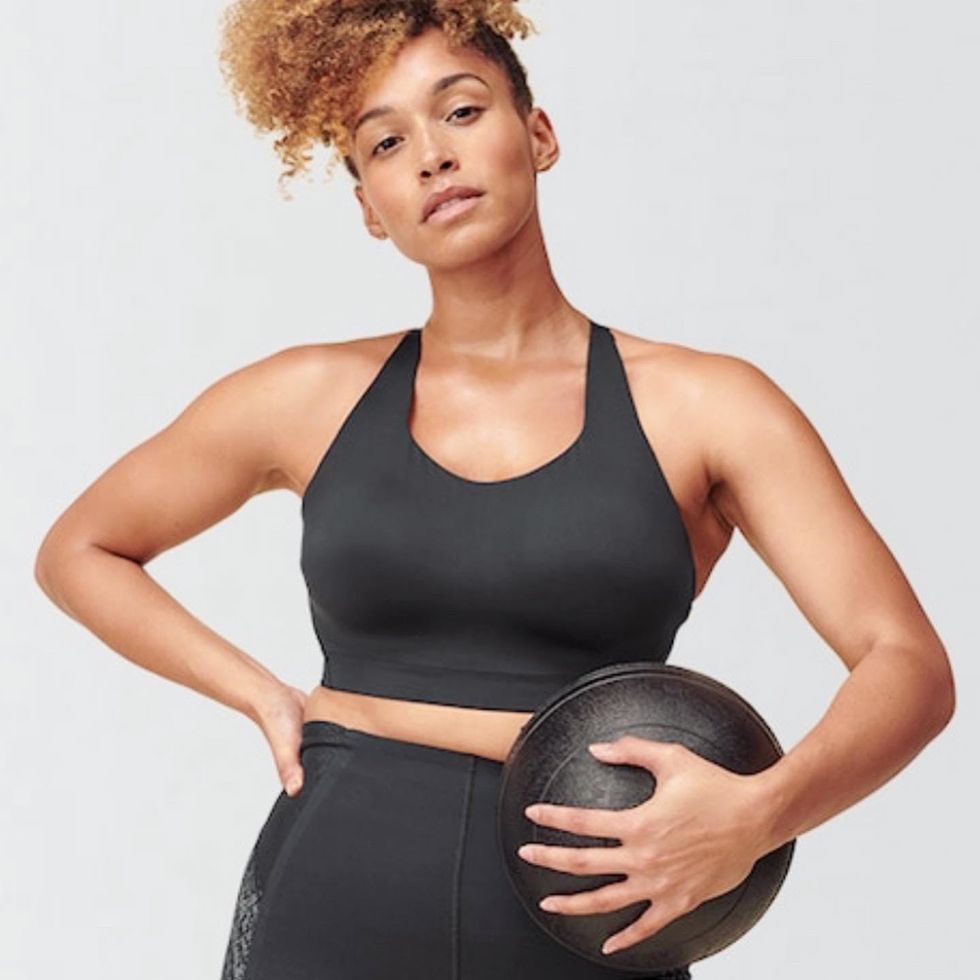 Image via Sky Landish
Sky Landish, Founder, StripN'Fitness:

Being productive means continuously hustling daily for the things that add up to the big picture in your mind.
"I feel as though the largest two challenges surrounding my definition of productivity is the motivation that facilitates your hustle and the vision that keeps that picture in your mind clear yet attainable. We constantly have to reinvent motivation because it can quickly expire. A vision of your picture--your end goal--can be clouded with small setbacks and financial or personal struggles such as breakups or costly bills. When I was 23 years old, I was homeless, struggling to finish college, working a full-time job, unhealthy, unhappy, and had recently been cheated on. There was a moment where I didn't know what to do. However, I somehow found my motivation in the anger of being treated less than by another human being and it led me to hustle harder, to start working out, and to share more on social media. I saw my bigger picture in my ability to take the worst situations and make them a positive light. That alone allowed me to build on me, what I wanted out of life, and how I could create the dopest future for myself.
"A productive workday for me includes waking up at 9 a.m, creating the vibe for my ladies who are signed up for my 'Transform Your Eating & Exercise' program in our Facebook group, and responding to their questions.
"After that, I answer any emails from brands for influencer collaborations, negotiate, and sign any contracts. I then go to my beauty room and tape content for my social media platform, then head to the gym to do my daily workout. Once I'm done, I go to my collaborative office space that I share with my fiancé, and we typically discuss whatever calendar updates, bookings, or other things that are coming up. We usually end the day with dinner together, and I head home to catch up on news or trending topics for the day."

Let technology aid in your productivity.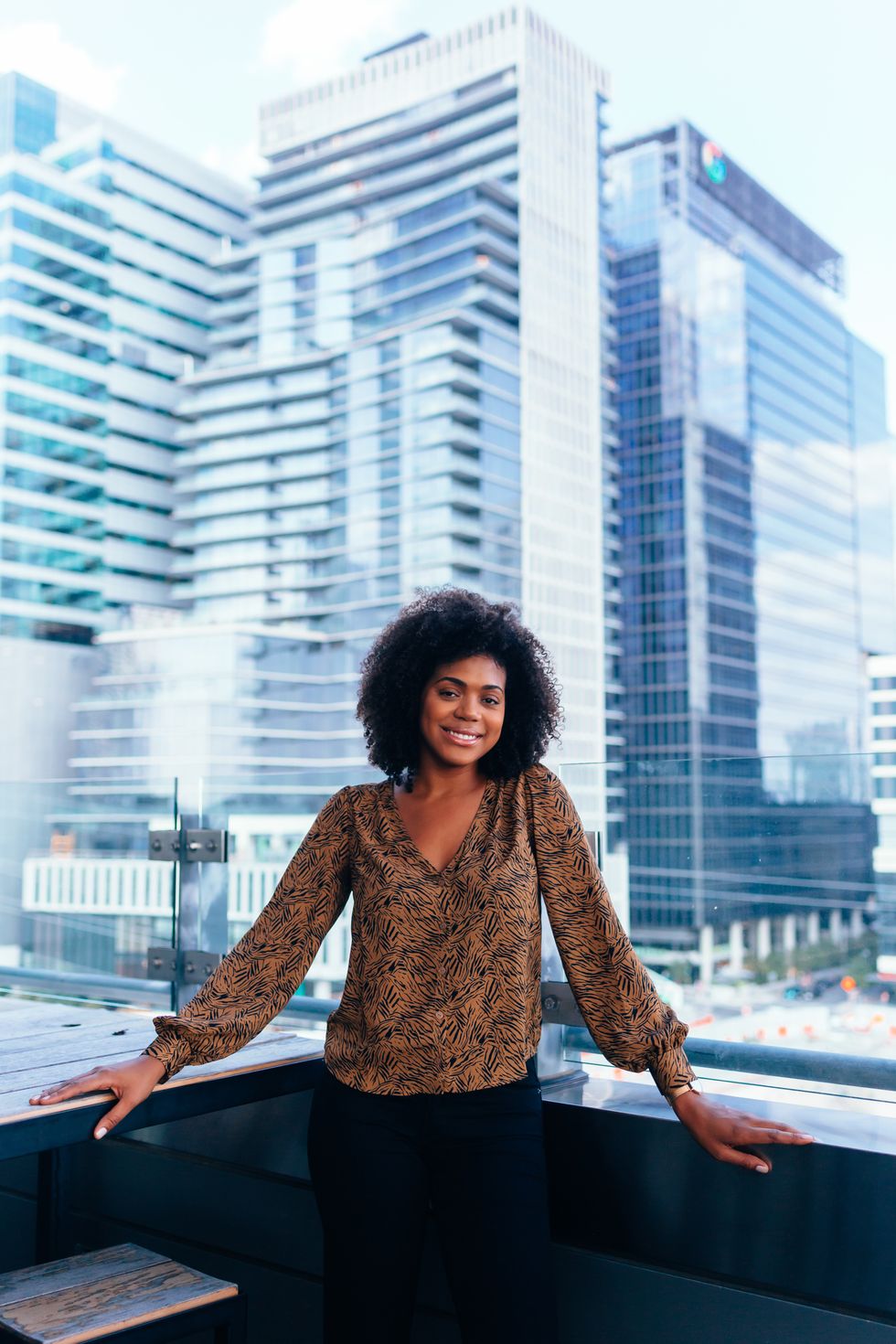 Image via Alexis Davis
Alexis Davis, Founder, The Content Plug:

There are only so many hours in a day, so having systems and using your time efficiently is vital for entrepreneurs and businesses of every size.
"It takes a certain mindset to perform at your best each and every day. For one, I strongly believe that getting started early helps me have a productive 16 hours. I like to begin my day by checking emails and responding to items that need immediate attention. I double-check my calendar to see what meetings I have planned for the day and ensure that I have my agendas and notes prepared well before my meetings are set to begin. Scrambling at the last minute will only pull me away from focusing on other important tasks.
"Managing my to-do list on Trello helps me significantly as I am able to put dates and times on tasks instead of feeling like I need to accomplish everything in one day.
"Since I am a social media manager, I spend a lot of time on the various platforms looking at discussions or trends to see if there are any conversations I can appropriately jump into on behalf of my clients and to keep an eye on current events. Ironically, looking at pages that have nothing to do with my clients can get distracting, and I have to have a bit of self-control.
"Finally, getting a full eight hours of sleep helps tremendously. I was once a person that could stay up all night and run on a few hours of sleep, but [that will] catch up to you and does not help you or your productivity in the long run! For me, a productive month ends with happy clients, new proposals delivered to potential clients, at least one new invitation to speak on a panel or teach a class, a short to-do list, and little to no emails."
It's OK to pivot.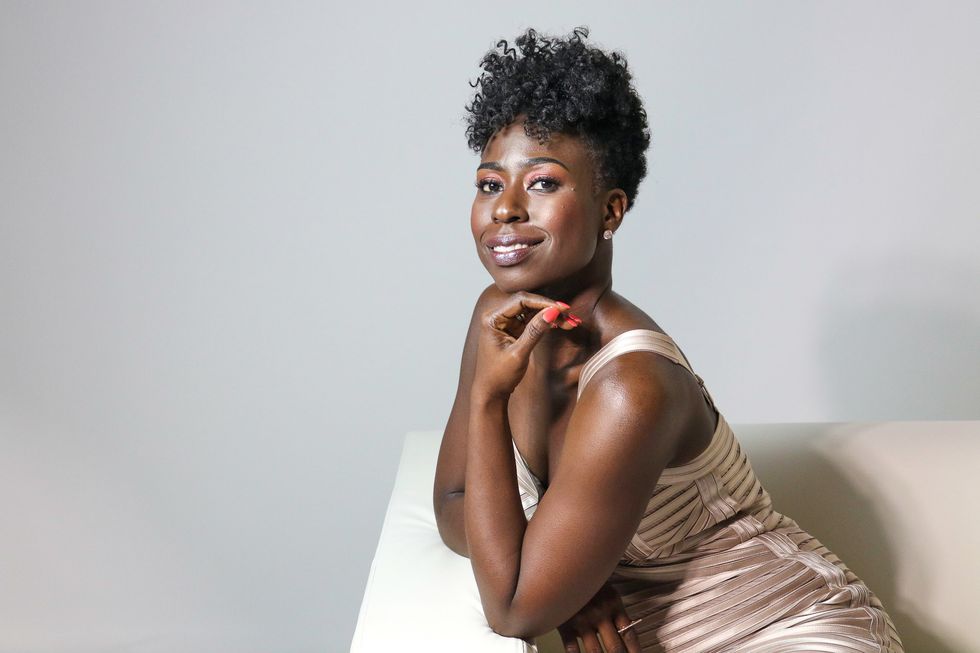 Image via Psyche Terry
Psyche Terry, Co-founder, UI Global Brands:

Being productive means to be moving but not in the same place and to have energy but not in the same area. It's about forward motion even if it's not the original direction but you're still moving, learning, and being challenged. It's about growth rather than standing still.
"A couple of years ago in my business, we were doing themost! We had two LLCs under one company---one was apparel and the other was beauty. I was still in motion with both so [I was] not as productive with my beauty business because of the time that I was spending on the apparel brand. This wasn't a line--it was a whole company! I put a lot of time, energy, effort, and talent into it, but ultimately it was distracting from my other brand.
"Great business mentors are part of my success story. Enrolling in the Goldman Sachs 10,000 Small Businesses program was most productive for us as a company because it helped me to identify the best path for us while truly looking at the final outcome.
"Once I considered the end result, it forced me to choose the most productive route and avoid distractions. My definition of a productive workday is constantly changing.
"I would define a productive workday as anything that helps me get closer to my end result. [It's] if I'm able to move, whether the movement is positive or negative, to get closer to that end result that I have stated for myself. This also includes self-care, rest, and being conscious of my personal well-being. To do that, I have to breathe and reflect in self-care. To me, that's the true definition because if you end up burned out at the end, then what's the point?"
Every second counts.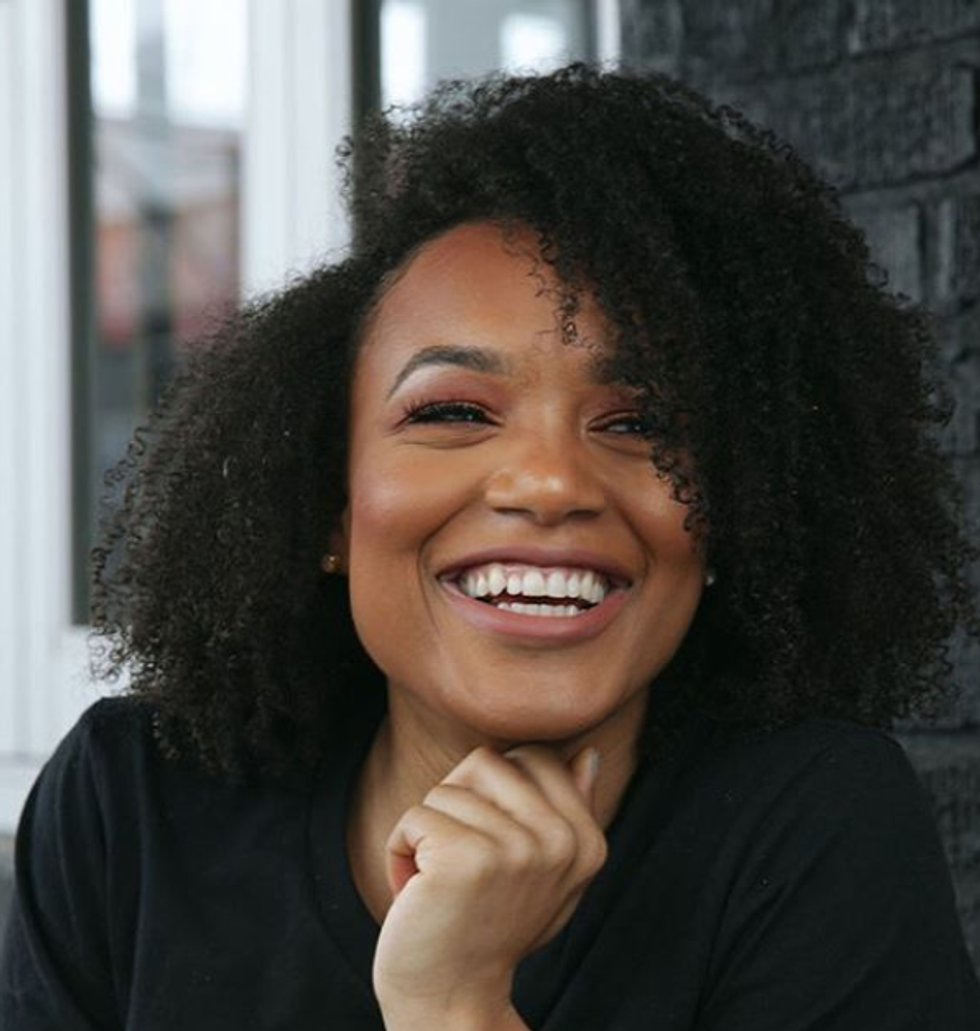 Image via Instagram/getfitwithmassi
Masiel Encarnación, Weight-loss coach & Founder, The ConFITence Blueprint:
Being productive means being efficient and wasting as little time as possible.
"Instagram used to be a major distraction when I first started my business. First, I followed too many influencers in the health and wellness space which clouded my creativity and focus. Scrolling through a feed full of others in your space to be 'inspired' is actually a sure-fire way to always be in second place. I had to quickly learn that being an influencer and being a profitable business owner were not always the same thing.
"The way I overcame this was to unfollow almost everyone in my space unless I knew them personally and focus on my company's framework and mission.
"Secondly, I love connecting with my community, and in the last 6 years, I've built a very engaged following. However, at one point, I constantly felt pulled into 100 different directions with requests from all over the place. My desire to be accessible and immediately responsive to hundreds of DMs (and emails) in real time was unrealistic and a huge stressor. Once I changed my mindset, prioritized revenue-generating activities, and set better business boundaries around my availability and response time, I was able to be more efficient.
"For me, a productive workday begins with self-care and non-work activities. I create, meditate, write, read, journal, exercise, eat breakfast, and then dive into work after I've already poured into myself. Work happens between the hours of 9 a.m.-9 p.m."
The small wins add up.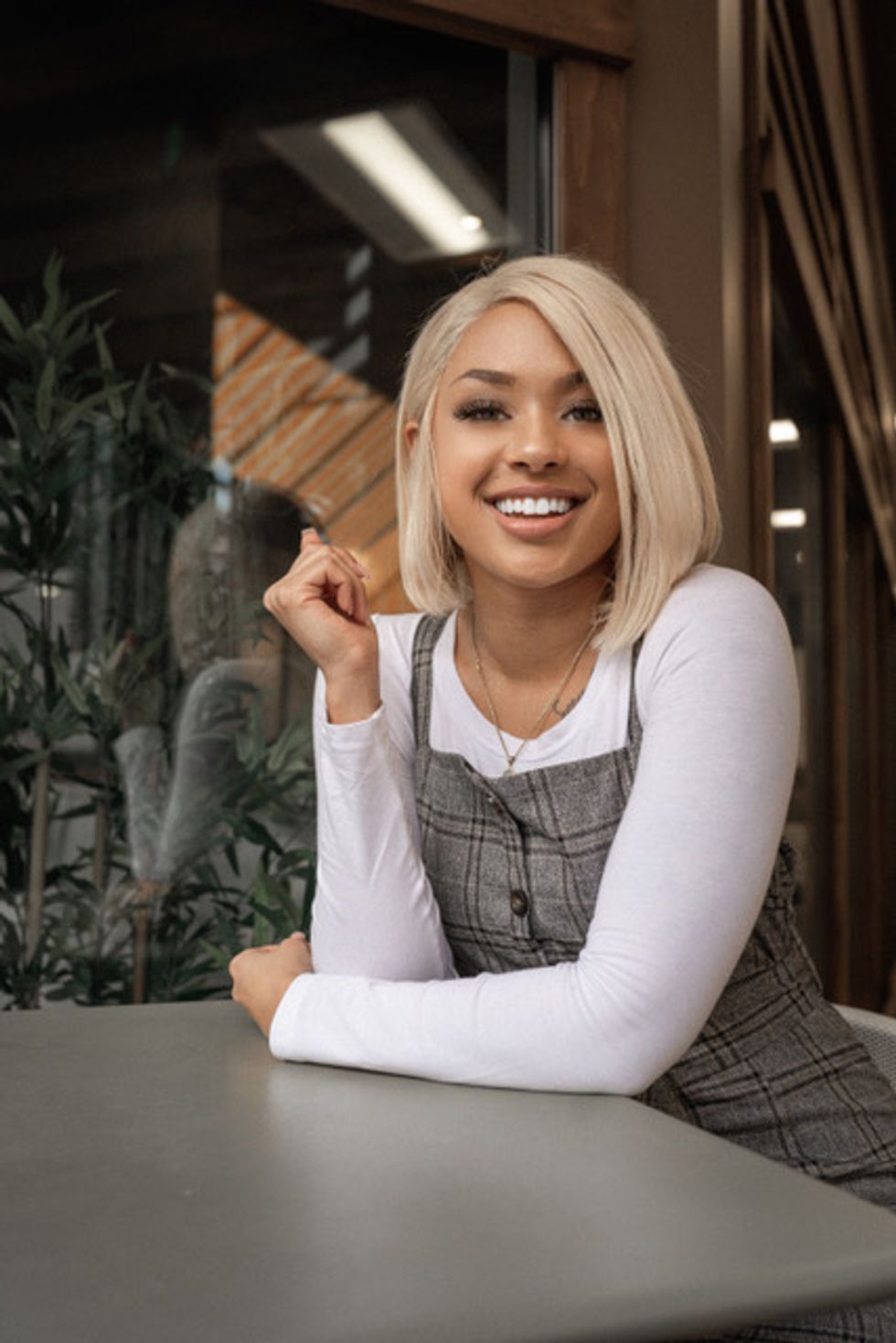 Image via Kaylen Zahara
Kaylen Zahara, Founder, AmazedByKay Consulting:

Productivity is knowing each day you performed a micro task that targets executing your macro goal.
"The biggest distraction for me as a founder and content creator is analysis paralysis along with a pinch of procrastination. As the boss, you have no one to micromanage you but yourself, so there are times when my moods can get the best of my mornings. The fear within will nudge me to put things off for later in the day. Before you know it, it's a new day and my to-do list has barely been tended to. On days my moods aren't in charge, my fear of failure is, and I convince myself that if I spend more hours being analytical, that contributes to productivity, therefore I can't be hard on myself after all, right? If you can relate, the best way to eliminate these habits and comfort zones are to look in the mirror and be honest. Realize you are just afraid of your best version of yourself.
"To rise to success, you have to sit with that fear and be friends with it, quiet the noise, and reprogram your subconscious to believe you are capable. Remind your conscience of your why.
"Here's what a productive workweek looks like: 5 a.m. wake-up times to set intentions for the day, 45 minutes of daily exercise, therapy sessions, deal-closing, accomplishing the biggest to smallest tasks, and assisting my team to meet their needs and to ensure overall brand success."
Being aligned with your team is important.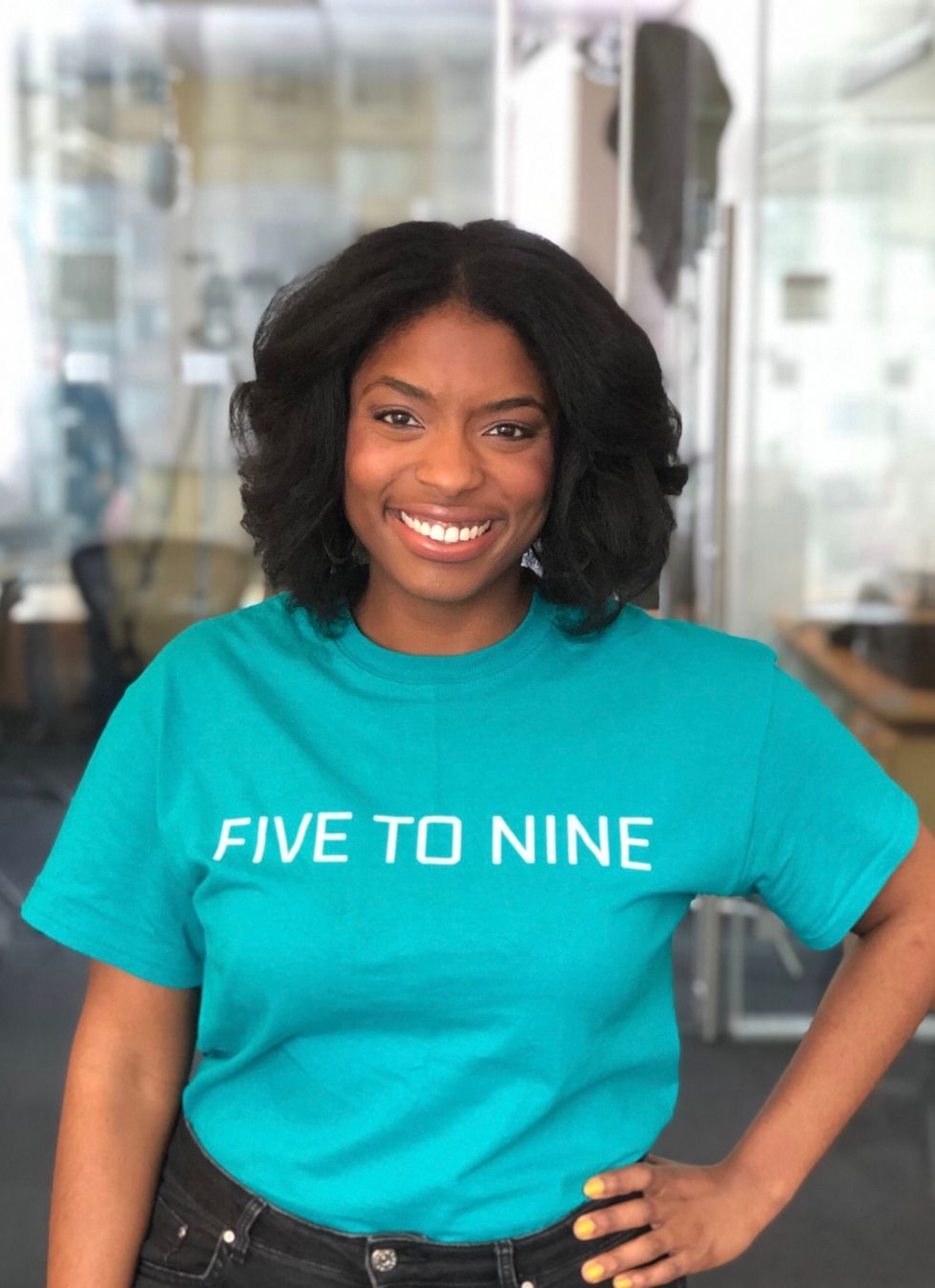 Image via Jasmine Shells
Jasmine Shells, Co-Founder & CEO, Five to Nine:

Productivity means to be in a state of flow and to accomplish the tasks I set for myself to complete.
"As a startup founder, things always pop up onto your radar that tend to divert your attention from the goals you set for the day. It's inevitable. Those things typically disrupt the flow completely. So I started looking at my to-do list in an aggregate week view versus a daily view. It provides me with more flexibility to accomplish my goals and to allow room for those things that pop up. For low-priority tasks, I easily prioritize them later in the week without any associated guilt.
"I've noticed that weekly to-do lists give me what feels like more control over my schedule and my mindset by creating a more realistic working environment for what startup life looks like.
"A productive workday or workweek from my perspective is alignment between my team members. We have work that is interdependent and collaborative, so keeping us all on the same page while moving a million miles an hour is a constant focus. This, to me, is the ultimate productivity goal."
Understand that success takes a village.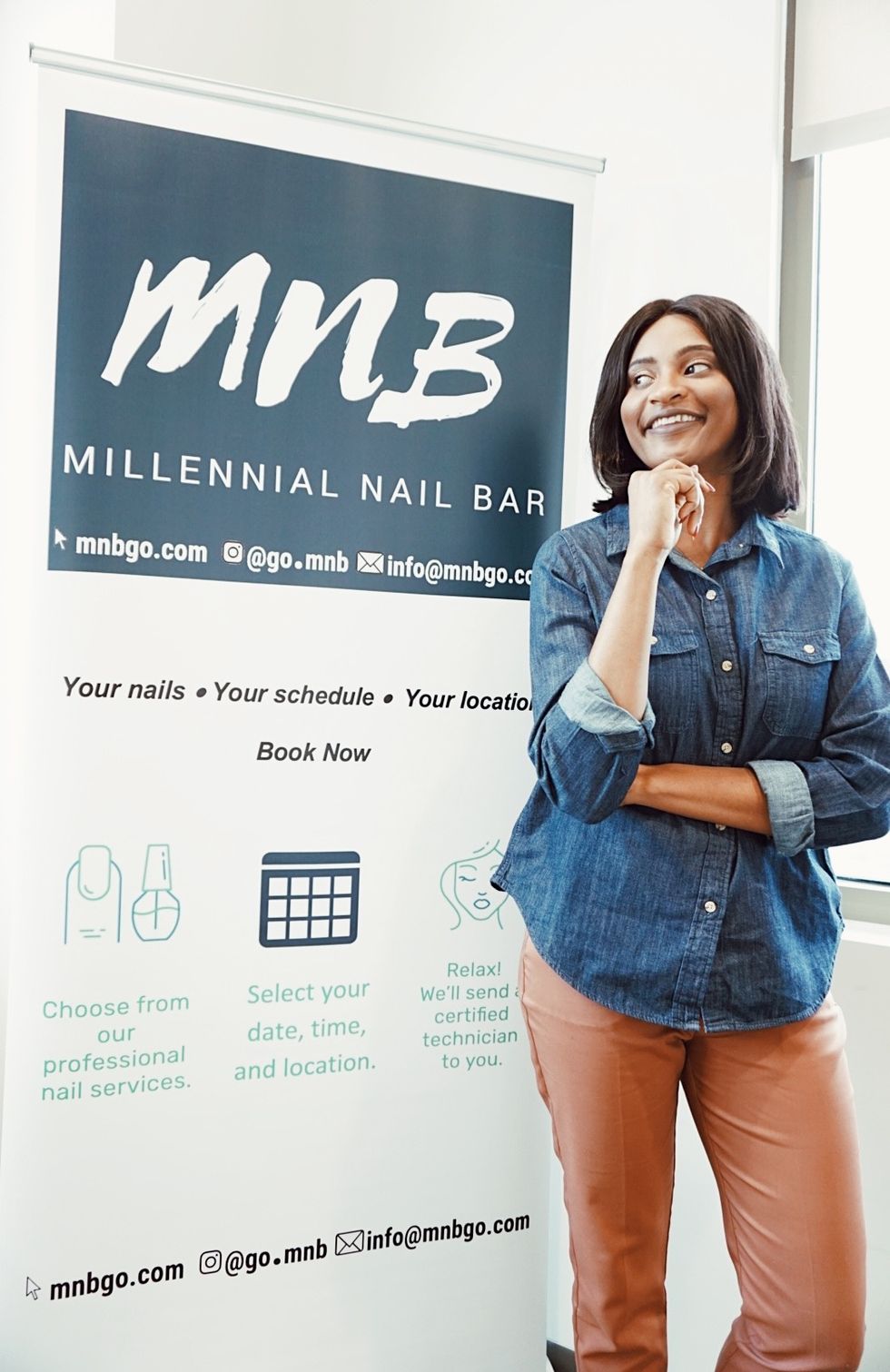 Image via KaDeadra McNealy
As a founder, being productive is understanding what skill set isn't my strongest and reaching out to other female founders for recommendations.
"When Millennial Nail Bar (MNB) first launched, I truly thought I could do it all. From creating the website, running the social media accounts, and partaking in pitch competitions---all while searching for potential investors. I remember speaking with a fellow woman founder who not only explained how important it is to lose the grip on 'your baby' and onboard a team, but how to properly select the individual who can help you accomplish the company's goals.
"Every week, I look over the prior week and/or month's goals. This might include eliminating or continuing current tactics or understanding where the ball was dropped and how to prevent it from happening again."
Planning must meet consistency.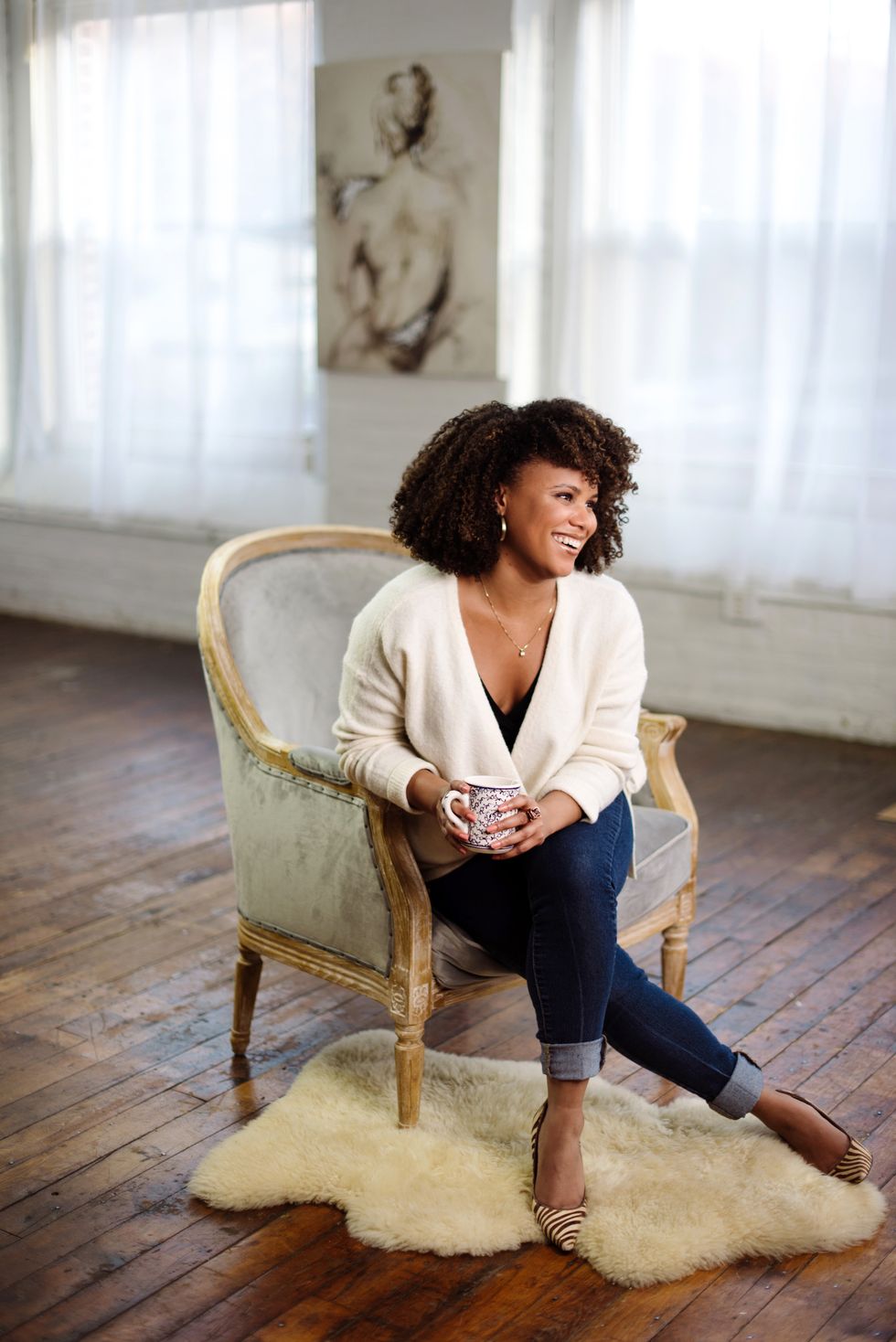 Image via Dawn Myers, Esq
Peak productivity means meeting specific metrics for my organizations as efficiently and effectively as possible.
"In the past, I have been guilty of sacrificing sleep and pulling egregiously long workdays. I was moving the ball forward, but I wasn't working smart, and I was careening toward burnout. It took me a while to realize that the easy way is the smart way. I come from a professional background that glorifies backbreaking work hours, so it took some time to stop feeling guilty about delegating. I thought I was being lean by doing it all myself instead of hiring contractors and virtual assistants. I know now that delegating allows me to focus on the highest-impact activities which result in the highest impact gains. Also, delegating has forced me to build a team, put repeatable processes and training documents into place, and strengthen my management skills. I'm happier and less overwhelmed, and my company runs much more smoothly than it did when I kept a firm grip on every single task.
"Productivity is what happens when planning meets consistency. With the time freed up by delegating low-impact tasks, I've been able to embed small but mighty habits into my routine like blocking off an hour each day for investor outreach or fitting in a morning workout to power me through the rest of my day. Having the space to make consistent, measurable progress has been transformative. Measurability is the key here. Make sure that you associate goals with attainable daily and weekly metrics.
"A successful, productive week for me starts on Sunday night. I have an alarm set on my phone for 7 p.m. to skim my calendar and plan in any high-priority tasks for the week. Less is more. I aim to complete no more than I can fit on a sticky note each day (I use ruled notepads so I can't cheat by using smaller script). If I delegate effectively, adhere to healthy habits, and manage a few high-impact tasks every single day, I am guaranteed to see stunning progress month over month."
Make conscious decisions to take care of yourself first.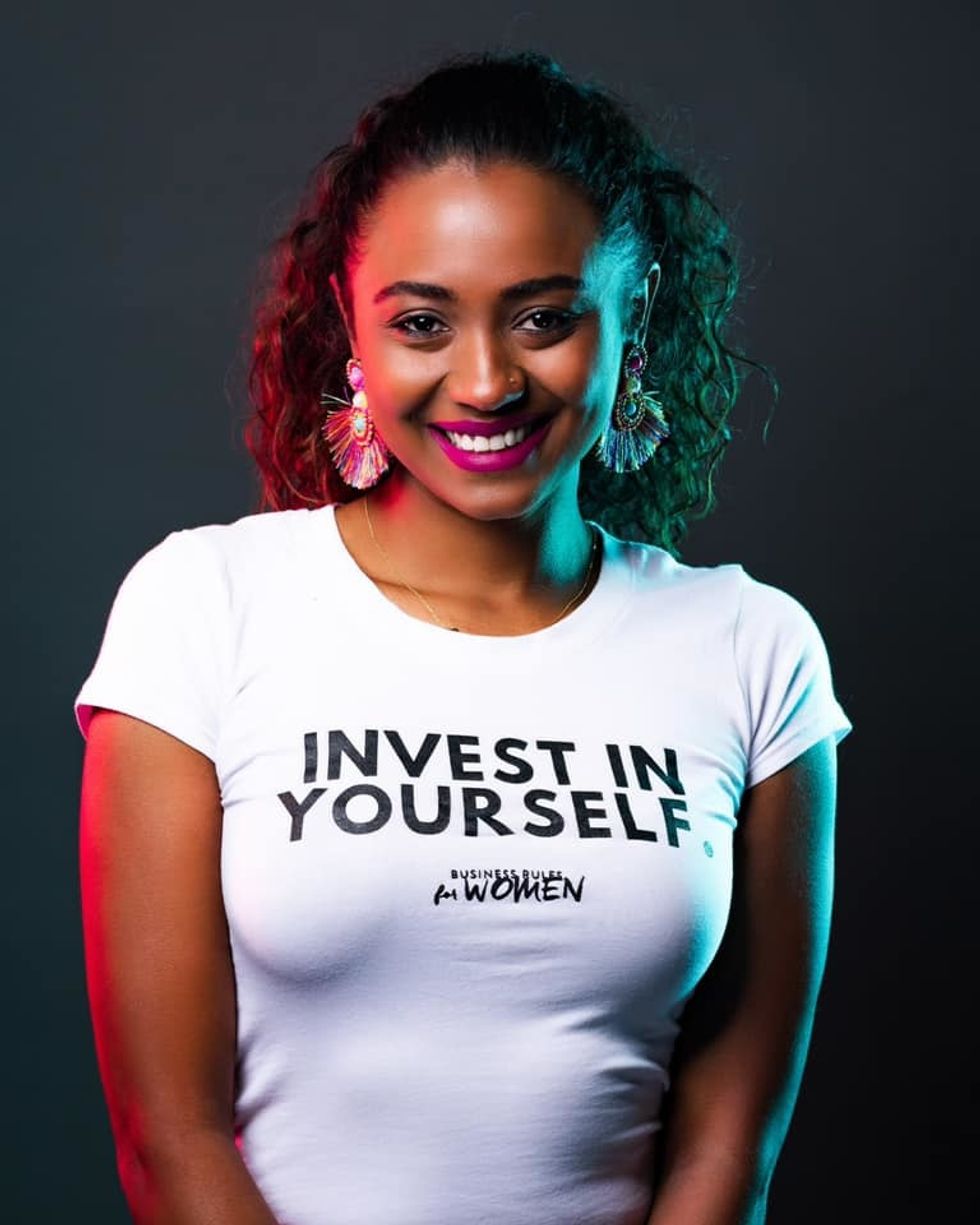 Image via Gabrielle Deculus
Gabrielle Deculus, Founder, Business Rules for Women:

Being productive means moving the needle forward, productivity ultimately equates to accomplishing my goals and accomplishing my goals yields success.
"To be honest, mental health has been a challenge, and I work on it daily. There have been times when I struggled with productivity because of it, specifically because of personal life events and work-related experiences. Without having proper support as a founder, you will be impacted and distracted in a multitude of ways. The bottom line is things will happen, but how will you handle it? This is why I actively invest in my mental health and why I started Business Rules for Women. Being ambitious and in business can be lonely, and I have had to deal with a lot on my own.
"Within the last year, I have made conscious decisions to go to therapy, actively develop stronger relationships with my business friends, and share as much as possible with others. We learn when we teach, and we grow when we are vulnerable and willing to listen.
"The past several months, I have been continuously working on producing a much-needed 3-day conference for ambitious women happening April 3-5 here in New Orleans. I truly believe in fully utilizing my time, which means my days are filled with setting timers to meet deadlines, holding several meetings each day, and communicating with my team to ensure things are constantly moving."
Multitasking is a trap.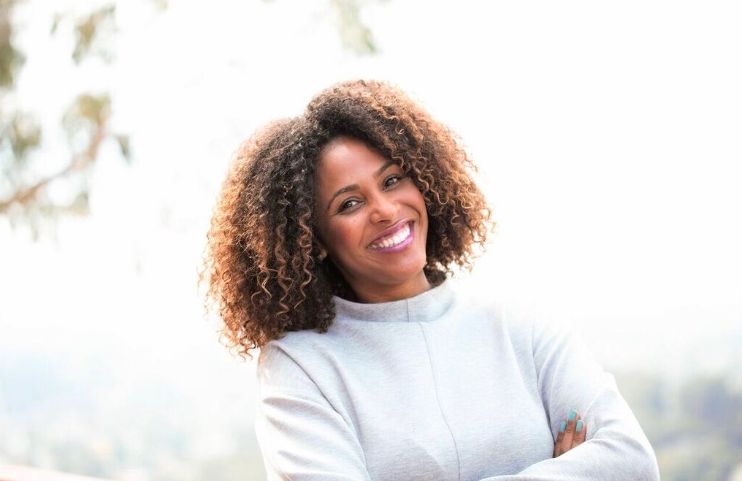 Image via Dorian Morris
Dorian Morris, Founder, Undefined Beauty:

Productivity is about taking it step-by-step, building brick-by-brick and not trying to boil the ocean while also recognizing multitasking is actually the ultimate productivity killer.
"As the solo bootstrapping founder of Undefined Beauty, there's never enough time in the day to tackle the constantly growing to-do list and capitalize on opportunities, especially in the dynamic and ever-evolving cannabis and CBD space. It can get overwhelming but I find chunking--breaking big tasks into small steps--makes it easier and less anxiety-provoking to GSD (aka get stuff done).
"It takes focus and removing unnecessary, derailing distractions like social media and resisting the urge to multitask, which makes each task actually take longer. I also celebrate small wins along the way to maintain momentum.
"A productive workday involves balancing the strategic versus tactical tasks--putting out today's fires while also planting seeds for future growth and opportunities. It's definitely a journey that's part art and part science, but that's what makes entrepreneurship fun."
Want more stories like this? Sign up for our newsletter here to receive our latest articles and news straight to your inbox.
Featured Image courtesy of Dawn Myers, Esq