Shanelle Ashley
Shanelle Ashley is a writer and content creator. She's established a career working in television for companies including BET and currently A+E Networks. She has a passion for storytelling and hopes to one day create a story that will touch the world. Keep up with Shanelle on Instagram and Twitter @ShanelleAshley_.
When I was 13, I had sex for the first time.
He was 16, handsome, popular, and perfect in my eyes. Thinking back, I probably should have been wearing my glasses when I met him. Maybe then, I would have been able to see right through him.
When I was 19, I fell in love with an abuser. We fought and made love, fought some more, and fucked again. It became our cycle. At the time, I called it passion. Thinking back, I should have been strapped.
When I was 22, I fell in love with another woman's man. I didn't know he was already taken...at first. However, when I found out, I stayed. He was a verbal abuser. He would never put his hands on me but his words hit just as hard as any blow I'd ever taken. At the time, I thought he just needed to be loved harder. Thinking back, I should have returned his ass to sender and left him on the shelf for someone else to assemble.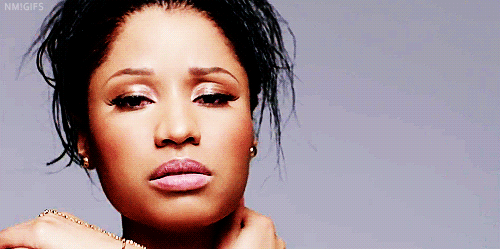 These three men have had the biggest impact on my life. I could talk for hours about how they belonged in the trash, but I can't talk about them without shaming myself. After all, they were my choices.
I used to ask myself daily: What does "damaged" look like? Is it a he or a she? Does it resemble these men, or does it look more like me? And then one day, it hit me… hard! It hit harder than the time the dining room table attacked my pinky toe when I was just trying to get a late-night glass of OJ. It hit even harder than the time I took a boxing class and got paired against an opponent the size of Thanos. What did "damaged" look like?
The truth came crashing down, causing an electrical surge that lit every lightbulb in my studio apartment.
She is a Black woman, 5'1 with chubby cheeks, round nose, and eyes that squint when she smiles. She is iron that's rusted from the lack of care. She is a girl who was raised by her girls and big hoop earrings, "Oh Baby" lip gloss from MAC on her lips, and a laugh so loud that it overshadowed her pain.
Today, she is love without direction.
If this were a math equation, "damaged" would be best described as the common denominator. The one that stays the same in every fraction.
"Damaged" was me.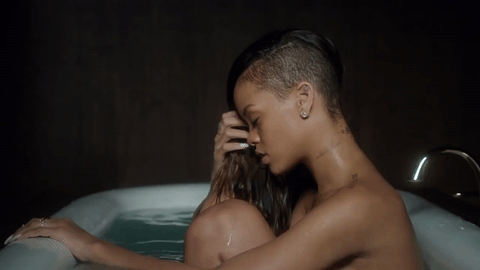 I never understood why or how I always ended up in unhealthy relationships with men. When I realized that I was the common denominator, I wondered what was wrong with me. Why did I choose to fall in love with abusers, users, and manipulators? It wasn't until later on in life, when I realized that damaged goods aren't placed on the shelf. They're placed in a bin with the other dented and cracked cans. This is the bin that I was digging for love in.

Silly me.
I came to this realization and set out on a journey to heal myself. I started my quest with forgiveness. This was my first mistake.
I thought forgiveness would heal all of my wounds. I thought if I forgave my mother for not caring for me the way I needed to be cared for, then that would heal me. I thought if I forgave my dad for not showing up, then I would be healed. I thought that by forgiving myself for allowing myself to be hurt and shamed, that I would be healed. I was wrong every time. I came to know that forgiveness is NOT medication. Instead, it's more like a Band-Aid. We put it over the wound so that we don't have to look at the wound, so that we can pretend that it's okay. However, in order for a wound to heal, it needs air. It can't breathe through a Band-Aid.
I'd been burying my pain in the name of forgiveness.
I avoided my feelings toward the turmoil I've experienced because I had been so anxious to claim victory over my past. I figured the quickest way to heal was to forgive and move on – leave the past in the past. However, does forgiveness remove the pain? Can I forgive you, love you, but still resent you? Is it possible to no longer harbor anger toward someone but still feel the pain from their sting whenever they enter the room? The answer for me was "yes." So, I tried a different approach.
I created a defense mechanism where I would dismiss my experiences in the name of gratitude. This was my second mistake. I would say things like, "Look how far I've come, I'm so grateful! Dwelling on the past is an insult to my blessings," or "It could have been worst, so how dare I complain?" It wasn't until years later that I had another light bulb moment – gratitude is formed through pain, so how can I express gratitude without acknowledging my pain? Had I not gone through the jungle, I wouldn't be able to truly appreciate the rain forest.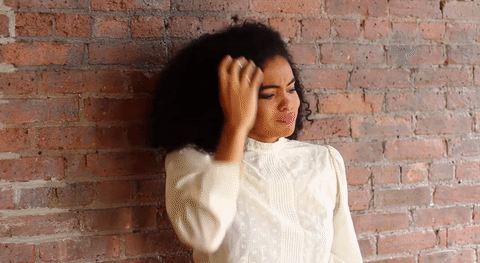 After many years of chasing the solace that I desperately needed, I realized that I wasn't going to get it through those commonly used tactics. For me, healing meant facing my pain head on. It meant having unapologetic difficult conversations with the people who hurt me. My truth was that I couldn't hide from my pain, dismiss it, cover it up, or diminish it.

I had to bring up the old shit and deal with it as if it happened yesterday.
So, I decided to start journaling. I figured it was the easiest way to release the pain that I had been harboring. I wrote as if the words were for my eyes only. I didn't think twice about word choice or tone. In fact, my words were harsh and hurtful. I wrote until every ounce of pain was on pages. When I was finished, I tore out each entry and placed them in envelopes. I decided that if I didn't have the courage to talk about my pain in person with the people who hurt me, then these letters would suffice. I still have each letter and I revisit them periodically as a reminder of how far I've come.
The moral of this story is: yes, the men who hurt me were trash. They practically came wrapped in a big black Hefty bag. However, I was trash too. After all, I hopped my little booty in that bag and laid right next to them. The most important lesson I learned was that my poor choices were the result of my open wounds.

Sure, I was damaged, but I'm not anymore. The beautiful thing about a self-realized life is that no one's damage has to be permanent.
xoNecole is always looking for new voices and empowering stories to add to our platform. If you have an interesting story or personal essay that you'd love to share, we'd love to hear from you. Contact us at submissions@xonecole.com
Featured imaged by Getty Images
His "D" felt like love.
His body on top of me was the hug that I needed.
It was the way his hands were gripped on my back that assured me of my place in his life. His tongue explored my body the way eyes explore a road map. The way he would stop at his destination, zeroing in on the target with concentration let me know that I was his focus, his priority.
Sex with him was a 1992 Sade concert and a Too Live Crew music video morphed into one; a 360 experience. My body would erupt at the near sight of him. The anticipation was an orgasm of its own.
I knew then that he was dangerous.
Since my youth, I've always had trouble following directions. I've always had a mind of my own; never accepting the fact that sometimes my mind alone was inadequate. I thought I knew everything and no one knew more. So, when I met him, I ignored all the whispers. You know, the whispers you hear when you post his pic to IG with a corny caption you found off Google that seemingly sums up your relationship, "I don't care about your past, I want to be your future," or "Life began when I fell in love with you."
People were shocked and curious. They whispered, "How could she fall in love with a guy who's never truly loved anyone?" and, "She posted his pic? Doesn't she know he's everybody's man?"
He was known around town for having several women, sometimes at the same time. I was known as the "good" girl (sorta). So, the odds of me falling in love with a guy like that was supposed to be zero to none. I remember when I brought him around my friends for the first time, they had so many questions, mainly, "What the f*ck?"
Of course, in my mind, they were being irrational. My response was, "Y'all don't know him like I do," and "Support me."
It took me a few years after the relationship to realize that what I really meant to say was, "Y'all don't know his penis the way I do," and "Support my love for his penis despite the stupid shit it 'makes' me do."
I never understood the power of penis until I was introduced to his.
Now, I know some of you may be thinking that I'm crazy, but please hear me out.
First, it's important to understand that I am not trying to undermine true addiction. I'm fully aware that addiction of any kind is a serious matter. So, I phrase my experience by saying, no, I am not a sex addict or addicted to penis; however, I am a woman who came across a massive, beautiful and shiny set of "tools" that sent my world into a spiral. I fell in love (and delusion) with his penis, ignoring the man. I drew false parallels between his talent in the bedroom and the man that he was.
In the beginning, there was no doubt in my mind that it was true love. We had fun together, we were affectionate, I knew that he loved me, and that I loved him. Then, one day he asked to use my car. My response was immediate, "Of course baby, the keys are in the kitchen."
Fast forward two months and I was taking the train to and from work so that he could have the car during the day. Eventually, we moved in together. One night he asked, "Baby, can you buy me something to eat?"
Again, I didn't think twice before responding, "Sure, a #3 from Popeye's?"
Eventually, I was taking cash out the ATM for myself and giving him my debit card for the day. There I was, allowing a grown ass man to live with me (because I was the only one on the lease, which meant that I was the only one who was technically responsible for the rent) and drive my car while I took public transportation 7 days a week (and get this, I was paying for my own subway ticket), all while giving him a daily allowance.
It didn't dawn on me at the time that a real man WOULD NEVER or that a strong woman WOULDN'T ALLOW! I was caught up! It took a few more instances before I realized that there was a problem. After three years (judge your mom, not me), I finally walked away.
The irony in a lesson is that you're often both the teacher and the student.
I taught myself how to identify false positives and I learned that the way he treats my vagina is not always the way he will treat me. I taught myself the importance of falling in love with the man, not the orgasm. Further, I taught myself to never confuse the two; an orgasm is a feeling, not a commitment. I allowed myself to be played. Yes, he was wrong for the way he treated me, but ultimately the blame rests with me.

I'm the one who's responsible for my happiness. It's my job to require the respect and consideration that I deserve. I believe it was Nicki Minaj who said, "Had I accepted the pickle juice, I would be drinking pickle juice right now." In other words, you're treated how you allow yourself to be treated. We all go through some crazy things, it's inevitable; however, just make sure you grow through them as well.
Come out smarter and stronger than you were before.
Good D is the chocolate and caramel dessert you crave in the middle of the night.
You want it, sometimes you even yearn for it; however, before you indulge, consider the consequences. Settle for the sweet nectar of your fruit instead.