Whitney Morrow
Whitney "As Told By Whit" Morrow is a South Carolina based blogger/writer and mother to an amazing seven-year-old. She has her first novel due out later on this year and you can bet her future is just as bright as her smile. Keep with her on Instagram, you won't regret it.
I was on my third glass of wine when I sent the text message disclosing everything that I'd just found out.
My heart was beating through my chest, while the source of my anguish sat in front of me in a solemn state. His confession just turned my world upside down.
I paced the floor with my mind in a million different places. Contemplating on what I'd say and how I'd say it, I threw back the last of my wine and sat down and across from the bearer of some quite shocking news.

We sat in silence. I was staring at the floor when my phone rang. I watched as it went to voicemail and then started over again. After about three times of this cycle, I received a very long text message. It said something along the lines of, "I don't know what you're talking about. Who told you that?...."
I chuckled to myself to keep from becoming unnecessarily violent with the things that I owned.
"I'm sorry, but I thought you should know," was all the other man that sat in front of me could say as we hugged goodbye.

I didn't blame him. I was grateful that he told me.
Having my fill of excitement for the day, I switched my phone to "silent" and called it a night. I tossed and turned in bed feeling uneasy.
As an avid reader of magazine articles and blog sites, nothing is was available for my aid. Elle didn't have the answers and Cosmopolitan only provided ways to keep a man satisfied. Not one shred of information turned up for me to reference and even after reading this article, there still won't be. I couldn't be the first woman to find out that her sexual partner was also interested in men.
Without realizing it, I had become Molly from Insecure. But worse. At least she got disclosure about her man's past with other men beforehand. I was robbed of that.
It wasn't like we didn't have intimate conversations.
We'd been dating for six months without a title of anything serious, but it was clear we weren't seeing other people. Or so I thought.
We confided in each other. We'd had plenty of talks about our sexual past. We had the cliché body count q&a and even went as far as discussing fantasies. My snow white Vera Wang sheets were home to moments where we both tucked our vulnerabilities into bed and dismissed thoughts of the outside world. We lived in a place where judgment didn't exist. He had multiple opportunities to be honest. I mean for heaven sakes, it was my right to know. I couldn't wrap my head around how a person could be so selfish.
The feeling of thinking you know someone only to find out that you don't know them at all is something that I don't wish on anyone.
I woke up the next morning and answered his incoming call. As expected, we did a song and dance of lies and denial. He came clean when I provided him the same details that were given to me. I asked him why he chose not to tell me.
He responded with, "I didn't want you to look at me differently and I wasn't ready to let you go."

We both sat in silence for a while. The dead air must have become too heavy for him because before long, he stated:
"I don't think another man giving me head makes me gay."
I said nothing, paralyzed with shock that it all was happening.
He said it over and over again, almost as if he thought him saying it enough would align me with his train of thought. It didn't, it only caused me to become confused.
I became irritated by him repeating this statement because, to me, it wasn't true.
"You were in a relationship with him. You kissed him, and shared those same intimate moments that you shared with me with him. It doesn't make you gay, it makes you bisexual."

He agreed that they had a relationship, which was right before he and I started ours, but begged to differ that it made him attracted tomen. I didn't want to argue with him any longer. I couldn't decide if I was more angry at the fact that he lied or that he was in complete denial about his sexuality. Either way, I ended it. I don't tolerate liars and he needed to figure out or embrace his sexuality, which was something I couldn't do for him. To this day, he's still living in denial and I wonder how heavy that must be for him.
I'm not sure if he is involved with men currently, nor is it my business, but if he is, I sincerely hope that he has learned to embrace it.
Oddly enough, I understood him not wanting that to be his truth out of fear that he'd never be able to find a woman who is fine with his additional preference. There is an ever-present stigma tied to women not wanting to date a bissexual man. However, men will date a woman who likes women and is often applauded amongst his friends for it. I personally believe that the stigma birthed guys who have to sneak to indulge in a pleasure that is desirable to them all while still wanting the love of a woman.
We all know these men as "brothers on the DL".
So, there I was feeling bamboozled by a man so lost, he decided to play for both teams and only claim one. If we live in a society where everyone claims to be open and receiving to all, then why do we have so many ashamed to be who they are?

When entering into a relationship or sexual arrangement with someone, should the question of if you've dabbled on both sides be asked? Excuse my naive nature, but I thought it was standard procedure to disclose your current preferences. I understand that past experiences should be private, but if that past spills over into the future, it should no longer be private. The conversation needs to be had and if one can't have the conversation, then, by all means, don't involve yourself with other people.
By no means should the conversation emerge from a place of being invasive, but as a woman who knows what she wants, I have a right to desire a partner who is exclusive to women.
I don't judge anyone who is bisexual. But, at this point in time in my life, it's not my cup of tea to date a bisexual man. However, to be honest, I can't say that I never would date a man who informs me ahead of our sexual encounter that he has had an experience with another man. Of course, there would be more questions involved from there, but I'll cross that bridge if it ever emerges.

If a person is ashamed of who they are, which assists in being honest in all areas of their lives, then they are a liability in the dating world.
Being comfortable with who you are is vital when dating.
Happier relationships are birthed and able to be nurtured to its full potential when people are comfortable with who they are and what they like. Sexuality has been explored since the beginning of time, as it should be. You don't know what you like until you experience it, but don't live in denial about your experience. It only makes it that much harder to decide what you want. This often leads to dragging people along for the ride of your confusion or denial.
It's not fair.
In my case, I was along for the ride with a man who was so ashamed of his sexuality that he told himself lies to dodge his reality. Being bisexual isn't something that anyone should be ashamed of. I take no issue with bisexual men who are open and upfront about it. My issue is with the men who pretend their tendencies for the same sex doesn't exist.
You, sir, are what makes women catch cases and appear on episodes of Snapped.
Those out there who find themselves in a similar situation, I can't guide you. I can't give you a step-by-step as to what you should do. It's completely up to you.
I did what I thought was best because I can't tolerate a liar. If he would lie about this, then he'd lie about anything. Honesty is something I hold in high regard in all areas of my life, especially in my intimate life. Maybe one day in life, I'll have a different experience and I'll be writing a completely different article. Who knows? All I know is that moving forward, I'll take the first step and lead by example to share my experiences in hopes that my future potential partner will follow.
All I can do is continue to be honest and hope for the same in return.
xoNecole is always looking for new voices and empowering stories to add to our platform. If you have an interesting story or personal essay that you'd love to share, we'd love to hear from you. Contact us at submissons@xonecole.com
Featured image by Giphy
One time and one time only have I ever caught myself revisiting the idea of the playing the dating game.
It was a bustling Saturday night when I decided to tag along with my friend for the weekend. She was booked to perform at a small intimate dinner party. We arrived at the venue and he immediately stood out in the room full of people.
Although the venue was small, it was packed to capacity with faces wanting to watch the show that was about to take place. My friend and I bid our goodbyes so that she could get ready for her performance and I decided to mingle.
When you've been single for as long as I have, you tend to find comfort in crowded rooms. This was major progress considering about six months ago, I found myself still feeling alone in places that were full of smiling faces. Not tonight though. Tonight, I was open to whatever vibe came cruising my way.
We locked eyes from across the room and I pretended not to notice him making his way over to me.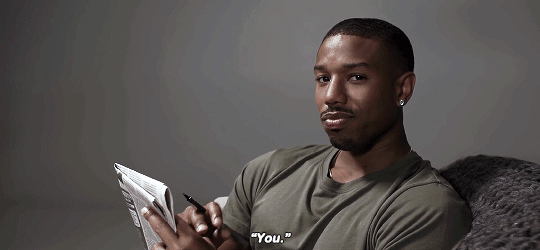 I was out of the dating scene, but I still vaguely remembered the rules. Within seconds, he was introducing himself. He was tall, charming, attractive, and well-spoken. I quickly found myself hanging on to his every word, and I didn't mind it at all. He told me he was single and from the town where my friend and I were visiting for the weekend. We exchanged numbers in case either of us left without saying goodbye that night and parted ways as the show started. During the performances, I found myself scanning the room and thinking of conversation starters for the tall stranger who made me swoon. No luck.
The lights were low so I pushed him out of my mind for the moment. My friend performed and the show came to a close a few more acts later. The lights come back up and I couldn't find her right away. The crowd was dispersing with everyone leaving or making their way to the bar for another drink or two. Sometime later, I found her. She walked over to me with the biggest smile on her face. I was thinking that she must have received rave reviews, after all, she did put on a spectacular performance. However, that was not the case. She was coming over to tell me about the amazing conversation she'd just had while she was trying to find me after her set.
She went on about how amazing this guy was and the things he said that matched perfectly with what she was looking for in a man. Excited for her, I asked her more questions about him. Her answers began to sound familiar to me. I asked her to point him out to me, I wanted to be sure it was who I was thinking it was in my head. Lo and behold, it was the same tall handsome stranger that made my head swoon entangled in a conversation with another woman who had a grip on his arm. It was the kind of grip that only a woman can do when she has ownership of someone.
It was the infamous "my man grip."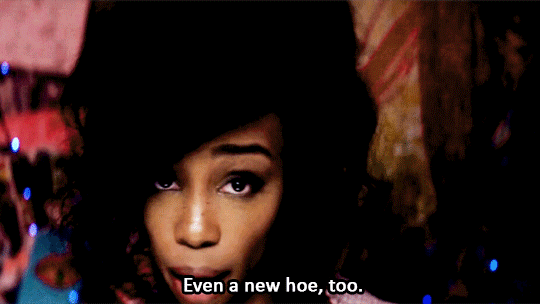 My friend and I exchanged a puzzled look. I pulled her to the side and as we were comparing notes, he left, careful not to make eye contact with us while with the woman who had him captive in the "my man grip." Still confused, we decided to do some investigating and later found out through the organizer of the event who was friends with us both that he had made his rounds to every woman he found attractive in the room that night and gave the same spill of bullshit.
However, the woman he left with was not his girlfriend, but a friend with benefits he met up with every time he was in his hometown. The organizer went on to further explain that he did this at every event he'd thrown. Apparently, he was so good that he took his show on the road whenever he traveled for his line of work. Leaving the event, we heard his name spill off the lips of a girl I vaguely recognized from the event. She was seemingly high off of the facade that was fed to her.
She obviously didn't see him leave with his conquest for the night.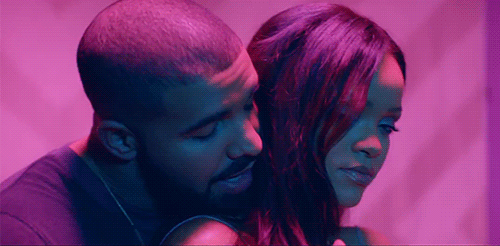 On our drive to the hotel, my friend expressed her disgust at what just happened. I said nothing. I listened as she went on and on about it. She again regurgitated everything that he'd said to her about himself and the things he had in common with her. When I heard conflicting evidence, it all became clear to me. I finally stopped her mid-rant and said, "He's a Community Boyfriend."
She looked at me confused and I went on to explain that a Community Boyfriend is a man who is extra friendly with several women, becomes the man he thinks you want to be with, says what he thinks you want to hear, and based off of your responses, switches gears accordingly. He is never truly single because he finds a way to develop some kind of relationship with every woman who has his number. He sells these women the fantasy that they are the only woman that matters to him. You'll never ever know who he truly is underneath because at this moment in his life he has volunteered as tribute for public use.
One may think he's a butterfly, but when the lights go out, he's the moth that flies towards the light trap on your grandma's porch.
She bursts into laughter and shakes her head at me. Glad that I could break her anger for a second, I quickly let her know that I was serious about what I'd just said and that such a character was unworthy of her anyway. When we finally made it back to our hotel room, I thought she had dropped it, but she started to go again and I had to stop her.
I asked her, "Why does it bother you so much?"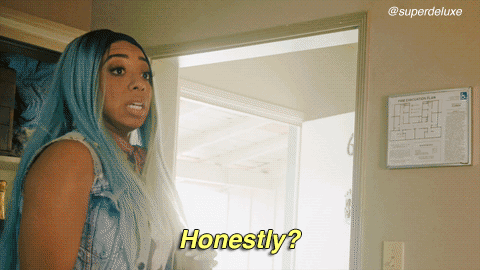 She replied, "Because it's men like him that make me think good men don't exist. Everything he said was probably a lie, and for all, we know his name was probably fake. If he was that good at making every woman in the room believe that he was someone entirely different from the last, then who's to say he is even real at all? What about the women who think that they have something good with him?"
Her answer caught me off guard. She had a point, but in cases like this, you have to thank God that it was revealed to you sooner rather than later. It's always harder to break a bond with someone you've trusted enough to give your body to. I told her that the only thing I could think of at that moment, and that was to be careful with who you choose to invite into your life.
There is no way that anyone could have peeped what he was doing and had she not been with me and I with her, we both would've fallen prey to him.
Women have this beautiful thing called intuition and it's a shame when it's not put to use.
No matter how foggy the mirror is, it always clears and what's left is the truth. That's our intuition. It lets us know when the waters are murky if we choose to listen. Community Boyfriends aren't going anywhere, anytime soon, but lucky for us neither is our intuition. Unlike Community Boyfriends who had to master the skill of f-ckery, we were born with the innate gift to swerve and decipher it.
So that will always leave us one step ahead. Never forget your power.
Featured image by Giphy
I've always been an overachiever in life, excelling in whatever it was I poured myself into. When it came to my love life, it was no different.
Or so I thought.
I had this notion that if I followed all the steps and did everything right on my end that everything would fall into place. Little did I know, that's not exactly how life goes, especially regarding love.
Love is patient, love is kind, but what happens when you aren't?
What happens when you choose to jump ahead of Cupid, and he uses you for target practice instead of his primary target?
I'll tell you what happens; you end up settling.
I was nineteen years old in a relationship with a man ten years my senior.
I know what you are thinking and looking back on it, you're right. But things happened, and here I am. We started off as friends, and it evolved into something more.
I was a freshman in college and had little experience in the dating world outside of high school puppy love. He pulled out all the stops in the romance department and not having experienced anything else I was impressed. I remember him continuously saying to me that he was a rare find and no other man would treat me as good as he did. Being young and naive in all departments of life, especially love, I believed him.
However, in accepting what I was fed, I never once felt that spark, that blissful feeling of happily ever after; you know like you see in the movies. I brushed it off and labeled it as a phase and told myself, "This is as good as its probably going to get for you."
My second year of college, I got pregnant. I'll admit that I wasn't too thrilled because it wasn't a part of my plan.
The kids weren't supposed to come until two years after I'd graduated, but he treated it as if he was checking something off of his list of shit to do before reaching thirty. My parents were divorced, and his had been married for thirty plus years. In his head, it was what was supposed to happen at the right time for him and that was his primary concern. Upon us telling friends that we were expecting, it was mentioned that we should get married. He was on board; I was hesitant.
I knew I wanted to get married, but even after all this time dating this man, I never once saw myself growing old with him. We talked about it more, and he sensed my hesitation in not wanting to do it. He then started to remind me repeatedly that he was a rare find and no other man was going to treat me the way he did. He even took it a step further and told me how lucky I was that a man like him wanted to marry me and this is what was best for our child.
I agreed and stood before a judge in the courthouse of my hometown and married the man who didn't make me happy.
One year later, I began to change. Every day, I was going through the motions to just get through the twenty-four hours. I wasn't happy and felt undone in many areas of my life. I came home to a man who complained about me not generating income and suggested that I get a job. I didn't know how I was supposed to balance a job going to school full-time, maintain a 3.0, and take care of a baby who was only in daycare for my school hours. His nagging went on for a while so I had to quit school to get a full-time job in hopes that if I made him happy, I'd be satisfied.
The problem with that theory is I didn't know at the time that I was responsible for my happiness.
It wasn't until we moved to Florida for his job that everything started to sink in. I found myself depressed and married to a man who didn't notice anything outside of his own needs. I didn't want him to touch me at all, so when we had sex, it was out of obligation and not passion. Every day became harder and harder to cope with life.
I was miserable.
I would go to the bathroom and shut the door for my daily crying session. One day, that was interrupted by my two-year-old son who had walked in. I didn't notice him at first until his tiny frame pressed against me and held my face so he could wipe away the tears. In that moment, I found a piece of myself that wanted better for the eyes staring back at me.
When my husband got home that night, I told him I was leaving. He wanted to know why and I told him everything I'd been feeling and have felt for the past couple of years. He seemed confused and began to regurgitate that same manipulative phrase over and over again. When he realized it no longer worked, he grew angry, then he spouted off hateful words about how ungrateful and undeserving I was to have a man like him. He was right; I didn't deserve a man like him, I deserved better.
I deserved a man that I loved, and he wasn't it.
I made the ten-hour drive back to my home state with my son in tow and never looked back. I remember pulling into my mother's driveway and having the feeling of relief wash over me. After that, I struggled with forgiving myself for being that naive nineteen-year-old girl who was falling for any and everything because she didn't know who she was. It became a burden, and I lived my life for a while full of regret and what-ifs. It wasn't until my mother and I had a very real conversation about my choices, she told me to stop feeling sorry for myself, and that the lessons from my choices help shape the person she knows is deep down inside. I asked her if she knew that he wasn't the one for me. She said "yes" and then told me, "As a parent, you allow your children to make their own mistakes and figure it out."
That's what I did.
I figured my life out. I immersed myself in my faith and found God in the dark places of my mind that I thought I'd never escape. It was then I discovered that I wasn't prepared to fall in love with anyone because I hadn't yet fallen in love with myself. That was the very reason why I'd always sold myself short on what I deserved. If I wanted to get anywhere in life, I had to change this.
I started by looking in the mirror every morning and telling the reflection that was looking back at me that I am proud of the woman she is and who she is becoming.
I told her that she was beautiful, kind, smart, and worthy of a fairytale love.
Telling myself those things was the easy part, believing them was hard. I kept at the routine until I started to believe everything I was saying. In that belief, I found my worth, which changed how I viewed love. I now view love as sacrifice. You have to be willing to sacrifice for the other person. At this point in my life, I'm only willing to do that for my son, so I've chosen to take a break from dating for now and focus on my passion, which is writing. I want to show my son that no matter what you go through in life you can always change it and find a way to follow your dreams.
However, while I'm on my break from the dating world, I'm still navigating through exactly what I want in a potential partner. While doing this, I've decided to remain celibate because I value my body now more than ever. Whenever I decide to jump back into the dating game, I want to be prepared and know that I am now dating with a purpose. That purpose is to find someone who I'll be willing to sacrifice for and receive the same in return. I'm taking my time and observing my mistakes because although they don't haunt me anymore, I'm still working on forgiving myself for making them.
In the meantime, I'll be living a life of fulfillment and passion.
I'm going back to school in the spring to study my craft. I will continue to work on myself because I now understand that it is okay to be a work in progress and a masterpiece. I had to learn how to love myself, and know my worth before I can expect someone else to. In determining my value, I move differently in life, especially regarding love.
Settling doesn't live here anymore.

xoNecole is always looking for new voices and empowering stories to add to our platform. If you have an interesting story or personal essay that you'd love to share, we'd love to hear from you. Contact us at submissons@xonecole.com
Featured image by Getty Images
I remember sitting in the movie theater on a hot summer night with my son and father. The new Marvel film Captain America: Civil War had just come out.
We were there for two reasons: one, my son is a huge fan of Captain America and two, my father caught wind that The Black Panther would make an appearance. An avid comic book fan, my father watched the film eagerly, anticipating the moment he'd be able to recognize T'Challa.
It was easy spotting Chadwick Boseman, being that he was a part of the very small representation of minorities in this film. The smile never left my father's face as he cheered, and my son did the same, staring up at his grandpa for approval when Black Panther's action scene came into play. I was partially embarrassed, but my heart was still swollen at the sight of happiness my father expressed. In his lifetime, he had seen his childhood hero on the big screen.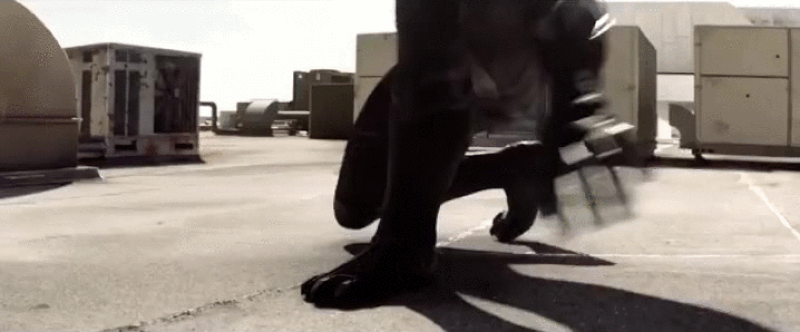 In the midst of my happiness, my heart broke in two when my son leaned over and asked me, "Why was the Black Panther actually black?"
Confused, I asked him to explain and he repeated his question. I quickly responded with, "Why not? He's actually more than a superhero, he's a king too and so are you."
He seemed to accept my answer and continued to watch the movie.
I fought back tears at the thought he believed that all superheroes are supposed to be white.
No matter the color suit of the hero in question, the commonality amongst them all was the fact they were white men. White men who were brave, strong, and always conquered over whatever obstacle that stood in the way of a successful victory.
In reality, there are very little visuals on television of black men displaying characteristics of being brave, strong, and always conquering over whatever obstacle standing in the way of a successful victory. The closest emulation I could think of that portrays those qualities in the black male are in sports. At my son's young age, he's not sure if he likes sports or not. He is, however, concrete on his preference of the characters wearing costumes with supernatural powers, making the world a better place again.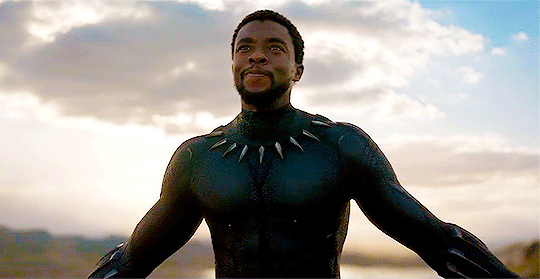 It makes sense for him to think that the super cool new character he'd never seen before, soaring through the air, and even at one point dominating his favorite character in the moment, Captain America, be white when he removed his mask. It would have played to the consistency that he's seen before in every superhero movie he's seen.
During the remainder of the movie, I thought of how the black man is represented in media as this overly stereotypical character that in many cases is not an accurate representation of real life at all. What broke me even more was the fact that I was now made aware of how that poor depiction of the black male has now found its way into my life with my own son, a young black male.
It was personal.
I didn't want him thinking that heroes only come in the color white. Furthermore, I didn't want him believing that he couldn't have an idol that wasn't white or, should he ever find himself in trouble in my absence, a white man would come and save the day. He needed to know that heroes are black men too.
So when I learned that Black Panther would get his own full-length feature film, I went to work. Apparently, so did Twitter, who wasted no time starting the #WhatBlackPantherMeansToMe, which reinforced my already turning wheels.
I bought the comic books and sat down with my son to read them. We watched the trailer over and over again as he became more and more excited. The newfound light in his eyes was something that I'll never forget for the rest of my life.
He was seeing what I'd known all along: Black men are kings and heroes.
For Halloween, my father bought him the complete costume of the Black Panther. He wore it proudly and plans to wear it to the premiere of the movie as well. He'd come a long way from me having to explain to him that he and Han Solo were not the same color during a long drive home.
This film is also important in the way young black boys view black girls that will one day be black women. The film features an abundance of darker-toned brown women as main characters, being warriors, protectors and heroes. Perhaps the most significant aspect of the portrayal of black women in this film is the fact that the love interest of the main hero is played by the melanin-rich Lupita N'yongo. When black men are given starring roles in big budget films, it is very rare to see them with a love interest that is of a darker skin tone.
Whether we acknowledge it or not, a failure to see these types of representation has an affect on how young boys perceive beauty around them.
Young black girls are young queens in the making, no matter the hue.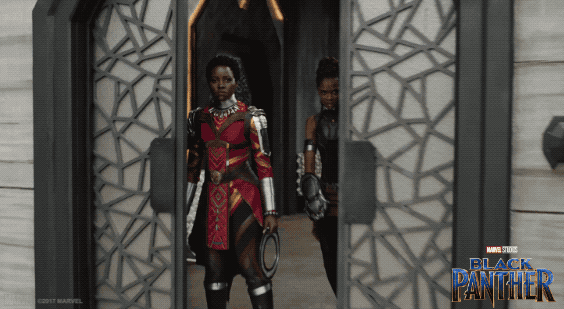 This movie is more than a movie. It's something that is monumental to our black youth, to our girls but especially our boys.
It's very hard for young black kids to believe an alternative concept when they don't see it represented in everyday life. Words cannot express how exhilarating it is to know that this is changing with this film. Not only will our young boys see a superhero that looks like them, our young girls will have the representation that has been missing from media all these years.
They will get to see that the possibilities are endless and they are indeed, young kings and queens in the making.
It's up to us as a community to support this movie so that it breaks records and we see more people of color on the big screen. Deeper than that, it's our job as a community to reinforce, promote, and support content, movies, music, television shows, any form of media, that promotes positive representations of black men and women. Our futures depend on it.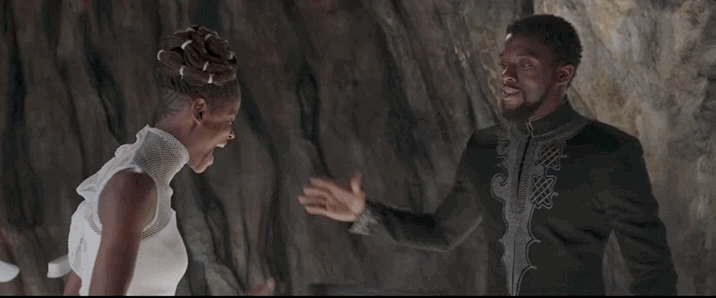 See you on the 16th.