2008 and 2009 were two years that hit Makeda Smith like a speeding train.
Again and again. The real estate market crashed, causing her to lose dozens of properties in the process. Due to financial setbacks, she had to file for bankruptcy. The IRS came knockin' and she was audited. Shortly after, her home was foreclosed and her car was repossessed. Her man wasn't man enough for her, and left her for good. She had to give up her dog, too. As her life turned completely upside down, Makeda found herself suffering through more losses than she thought she had the strength to bear.
Again and again. Loss after loss.
While others might have crumbled, never having fully realized the power of their strength, under this tremendous pressure, this woman was determined to rise up not only the ladder of success, but also the pole of success. In fact, it was the pole that ultimately led her up the proverbial ladder.
While enjoying some much needed reflection time, Makeda found herself strolling on the streets of Hollywood and Vine one day. She wasn't certain of what she was looking for, but she definitely found it. A lively 74-year-old woman provided the match to ignite the spark within her. The elderly woman went by the name Magda, but what intrigued Makeda about this lady was that there was nothing elderly about her at all. The woman was lively, known for taking pictures and performing limber splits. It was like nothing Makeda had ever seen. Magda was youthful despite what her age would suggest. Makeda looked at her in awe and wondered what was the secret to her eternal youth.
In her forties, Makeda began to attempt to tap into the "fountain" and acquire some of that youthfulness displayed by Magda by taking some yoga classes. "I was inspired to take a yoga class and did, but it didn't excite me. Soon after, I saw a deal on LivingSocial for pole dancing," Makeda shares. "I figured, 'What the heck!' So, I signed up. [I took] one class and I was hooked!"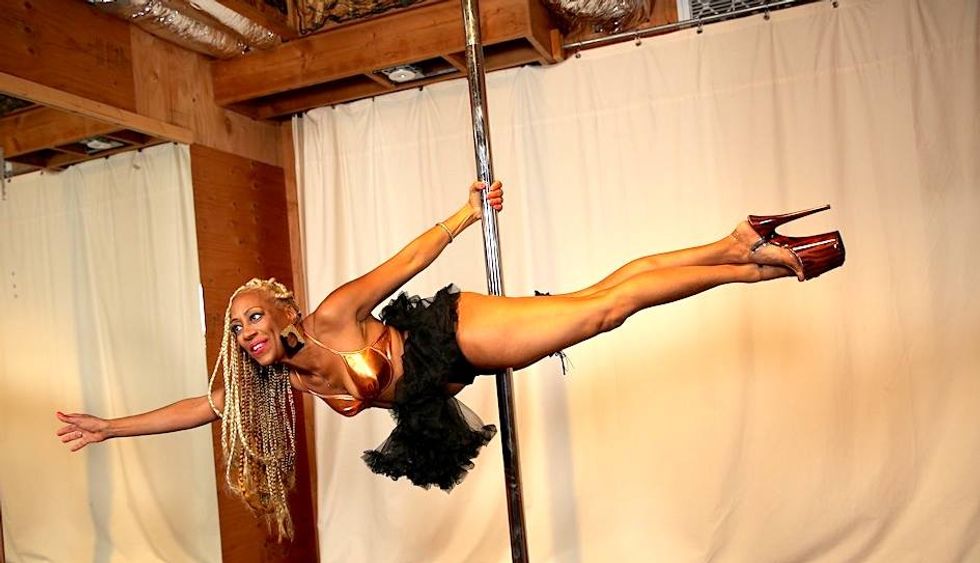 As a successful publicist for more than 25 years, and working with well-known entertainers that include Mo'Nique, Jamie Foxx, and former Tonight Show band leader Kevin Eubanks, it wasn't too far fetched that the 55-year-old Makeda strutted her stuff into the world of entertainment – but she was not sure how others would react. Especially since pole dancing can be a bit taboo for some people, despite its mental and physical health benefits.
When Makeda first started, she was very conflicted about her choice to participate in pole dancing and sharing that hobby with her friends. "One part of my mind kept telling me I was too old and just crazy to be starting this regimen at my age," she reminisces. "But there are so many women pole dancing now over 40, over 50, and even over 60-- you would be amazed."
For some, pole dancing is how they make their money (stripping, go-go dancing), for others it has become a way to get in shape and live a healthy and happy life. Makeda definitely falls more into the category of the latter. Although Makeda Smith has made it rain in the club a time or two, it is purely something she does as a hobby, she doesn't undress, and she has not quit her day job!
"My first performance was in a bikini bar, Cheetahs, in Hollywood," she shares. "It was an Amateur Pole Night, specifically for pole dance students and amateur performers."
As she laced up her 8-inch heels, Makeda couldn't help but get the jitters. Though she was so confident about her body and her moves, fear has a way of creeping in wherever there's uncertainty. "I was a little nervous, but once I hit the stage, I was ready to entertain," Makeda remembers. "The fun part about the Amateur Pole Night is you get to invite your friends to come out and 'make it rain.' The place was packed and I felt amazing."
For Makeda, hanging upside down on a pole enhances her superwoman abilities. "It is more than exercising for me," she declares. "It is total rejuvenation of the mind, body, and soul. It pushes me to limits I never dreamed of and the effects of physically doing what may seem impossible."
Although pole dancing assisted in anchoring her life and getting back her mojo, in July 2016, Makeda went viral for her skills – but not in a good way. She became a victim of cyberbullying, ageism, and body-shaming by commenters on websites like Worldstar and Baller Alert. Even comedian Earthquake got in on the humor when he asked, "Whose Granny is this???"
"I was totally exhausted after three consecutive dance classes," she explains about the video that made millions of people click and tap into the hype, "I also felt very sad with all the news of the week. People were being murdered by police and police were being murdered, and I felt compelled to dance it out because that is what dancers do."
While many might have hung up their heels and headed back to their usually scheduled agenda in light of controversy, Makeda simply shrugged her shoulders and stated, "I wasn't fazed."
She is now affectionately known by some as a #polepriestess and she has laughingly accepted the hashtag #grannyonapole.
But don't get it twisted, not all of the comments were cruel. She has also gained a lot of new watchers that radiate and outpour positivity and support of her acts of self-love and empowerment. "I don't have all haters, now!" Makeda laughs. "The admiration from men is really a wonderful ego boost as well."
Yes, this #grannyonapole is flexing her skills!
And her love life?
"For the last several years I have not had a sex life, at all. Period," she claims. "Pole dancing kept me in touch and in tune with my sexuality. Dressing up and going to class, wearing high heels, and dancing to great music is a terrific adrenaline boost. I would say that pole dancing promotes self-love!"
Because love makes the world go round, Makeda says that she has recently gotten back into the "swing of things" now that she is dating a new guy. "All my exercising and poling is finally paying off," she says blushing from ear-to-ear. "Pole dancing definitely increases your libido, stamina, and flexibility."
So, if you're thinking of clicking your heels in the air, here are a few tips from the sexy granny that will get you ready to reach the height of that pole:
Do some research. YouTube has tons of beginner pole lessons and demos where you can actually see classes in session. That way, you will know what to expect and what you are getting yourself into.
Google and Yelp local pole dance studios to read reviews. Reading about the various studios and the personal experiences of students will help you locate the ideal studio for you.
Start with a beginner level classes and work your way up to the different levels. Really take your time and learn the basics first. That is how you build your strength and stamina for more advanced tricks later. Don't rush to advanced level classes until you are ready.
Do you think that there is an age cap for pole dancing? Have you been inspired to pole dance too? Drop your comments below.
To learn more about Makeda Smith, visit her website, www.flyingover50.com and visit her Instagram at: @flyingover50makeda
After 22 cycles, and 12 years on television, one of the top rated fashion reality shows came to an end last year after the head honchos at CW and the host and co-executive producer, Tyra Banks, decided that America's Next Top Model had run its course.
After much disappointment by fans everywhere, VH1 decided to bring it to their network complete with a new host and judges. After thinking that we would never see Tyra back in the judges seat she announced recently that she's coming back to ANTM for cycle 24; she's back with new rules!
"There have been 23 cycles of America's Next Top Model and every single cycle we say you have to be 27 years or younger. You know what I hear all the time? 'Tyra, come on. Why have an age limit?' So you know what? I'm taking that age limit off.'"
I'm excited about Tyra's return of the show because I will never forget what I learned from watching ANTM. When I was just eight years old, on Wednesdays I would be dressed in my PJs, finished with my chores, and sitting in front of the TV before 8pm so that I didn't miss a minute of that show! It was considered "Tweety's TV Time"! I dreamed of the day where I would grace the screen just like the many models that appeared on the show each season.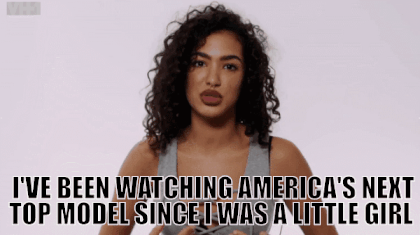 I just knew I would have my opportunity to stand before Tyra and receive my photo letting me know that I would make it to the final two.
By the time I was 13, my dreams changed and my pursuit to become a model were null and void but it didn't change the fact that I learned so much from watching ANTM. There were many lessons to take away from the show that even today, I see many beautiful girls using it to enhance their beauty on the 'gram.
Here are just a few tips that I learned from Tyra and the original ANTM that I will never forget:
1. How to Pose
Before ANTM came on the scene, we girls had a limited amount of poses. Mine was definitely the hand on my hip while leaning on my knee, or the terribly concave look that every model looks great doing but makes an amateur look quite—amateur. After watching the show, I learned how to elongate the neck to appear taller, and how to create shape with the body that can make you look lean and fierce in every photo.
2. To Always "Smize"
"Smize" is a word created by Ms. Banks that means to smile with your eyes. This is one that took some time for me to accomplish but I finally got it. Smizing has a way of making your face look bright and happy.
3. To Do the "Booty Tooch"
Another word that was created by Tyra, "tooch" means to pop out the booty just a lil bit to give shape to your profile. This is like having an instant butt lift in images.
4. Not To Be Afraid of Change
One of the most anticipated moments on the show was definitely the makeover. Yes, this when the models literally had breakdowns because they were going to be transformed into something that they were unfamiliar with. From drastic haircuts and colors to changing the models teeth (remember Cycle 6 Joanie Dodds), the young women were made to look edgier in order to take their look to the next level.
5. Full-Figured Girls Are Beautiful
Tyra was never afraid to break the rules and set trends on her show! While the industry insisted that supermodels could never be plus-sized, Tyra introduced real-sized women, like Toccara Jones, who were Ah-mazing! Toccara was featured on the cover of King and she also had a full spread in Vogue Italia showing off her all her sexiness. Thanks to people like Tyra and other trailblazers, we see more real-sized women strutting their stuff down the runway and I hope it continues.
6. Shortie Got It Going On
While Kate Moss reigned as one of the most famous short models to have a long lasting career in the modeling industry, Eva Marcille Pigford came on to ANTM and took the modeling industry by storm being featured on the cover of several publications, like Essence, and had an on-going career as an actress on shows that include The Young and the Restless.
7. The Modeling Industry Can Be a Beast
Tyra has never sugar-coated that the modeling industry is a beast and those with thin skin need to develop layers or go home. Women in the industry are faced with body shaming, color prejudice and many other jabs at people's self-esteem. Because of shows like ANTM, the standard of the fashion/modeling business has been scrutinized in order to make the business safer for young models and the young women who hope to be like them.
8. Never Take Your Opportunities Lightly
Who can forget the time that Ms. Banks went all the way off on contestant Tiffany Richardson (Cycle 4)? Yes, she let loose and let have because she felt that Tiffany did not take her opportunity seriously when she was eliminated. This was Tiffany's second opportunity as she was disqualified after getting into a fight on cycle 3. Tyra wanted her to know that her failure was because of her own actions and not anyone else's. After watching this moment, I think we all learned that all opportunities are blessings that should be counted, especially from Tyra.
9. No Matter What, You Are Beautiful!
No matter who we chose as our favorites, Tyra made sure that we saw the beauty in each of the models through their images because most of the time, then were young women who are just like us. Just look at runway model Winnie Harlow (Cycle 21), the beautiful girl with Vitiligo, who is seen taking prideful strides down the runway—stunning! Although she didn't win, it hasn't stopped her from popping up in fashion spreads like Ebonyand Glamour and being featured in publications like Cosmopolitan and Complex, as well as major campaigns with brands like Diesel. Yes, Gawd! With our insecurities and flaws, Tyra taught young women to own them because they are a part of what tells our story and those stories make us beautiful.
10. #BlackGirlMagic Is Real
Tyra used her platform to feature the beauty of black women. Thanks to ANTM, young black women saw the likeness of their own beauty on the runway. Although many of them did not win the show, they are #winning in their careers.
Don't believe me?
Check out the careers of Fatima Siad (Cycle 10) who did ad campaigns with Armani Exchange, Ralph Lauren, and Pantene; Naima Mora (Cycle 4) did print modeling for CoverGirl and ELLE Magazine. She also released a book in 2012 titled Naima Mora's Model Behavior; Isis King (Cycle 11 and 17) was the first transgender on the show who became a model and actress that was featured on several episodes of the Bold and the Beautiful. She is also a spokesperson for the transgender community. And last but not least, Yaya DaCosta (Cycle 3) has made it clear that she is more than just a beautiful face. The multi-lingual and professionally trained dancer has been featured in countless ad campaigns and several movies that include her portrayal of Whitney Houston in the Lifetime film. Awesomeness!
What were some of the lessons you learned from ANTM that you continue to use and favorite moments from the show? Share below!
When it comes to the perfect date, sometimes the least obvious way is the absolute way to conquering a woman's heart!
There is nothing like a romantic date planned by the one you love. Wouldn't you love a warm bath filled with bubbles waiting for you after a long day at work? How about a candlelight dinner for two after a long day of running errands? Or maybe you can appreciate a really nice piece of jewelry that expresses his feelings for you? These are the things that pull at our heartstrings whenever they're done, and surprisingly, some men actually get it!
We were inspired to speak with some of our xoNecole readers about romantic dates planned by their favorite guy that was the most thoughtful, romantic, or even sappiest dates ever; dates that embodied the perfect date in their hearts and mind, only proving that the right man is out there waiting to be the king to your queen.
Check them out below:
Baby Let Me Be Your Vacation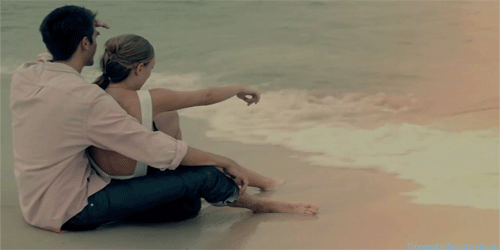 "I had a stressful year. I didn't mean to take it out on my boyfriend, but I did. At this point in our relationship, I thought he might leave me - or worse - cheat on me. I wouldn't blame him for doing both. I'd lost my job as a banker, and my blog was losing sales. I was the breadwinner, and he was a high school teacher. I paid and provided everything. Even bought his sister a bar.
The week prior to Valentine's day he asked me, 'This Valentine's Day, you won't throw a vase at me, right?'
I laughed and replied, 'No.'
I promised not to do that again. He chuckled and said, 'Good, because when we go to Hawaii, I'll ensure there aren't any vases,' he winked.
Initially, I hadn't realized he meant he purchased tickets for Hawaii on Valentine's Day. My eyes widened with glee and I jumped on him. Unfortunately, we broke up a year later due to my work obsession. All in all, this was the best Valentine's Day date EVER!"
- Scarlett K.,@DodedahJones
On Bended Knee
"My boyfriend told me to reserve Friday night for our date night. He said we were going to a play near our favorite date spot, the Washington Monument. The summer before, we went out for hibachi, then we walked around the monuments and talked for hours. It was one of those nights that you want to relive.
So Friday comes and we finally got to the monument.
I'm looking around and don't see anywhere that a performance would take place. I start asking questions like, 'Are we late? Where exactly is this play that you speak of?'
Walking up, I had the strangest feeling overcome me like something was about to happen. As I look up, I see his friend come around the corner with a camera and my family and friends appear out of nowhere. He asked to spend the rest of our lives together and if I would be his wife. Of course I replied, 'Yes!' It was a night filled with laughter and cheers."
- Vecoya G., IG: @vecoya
School Daze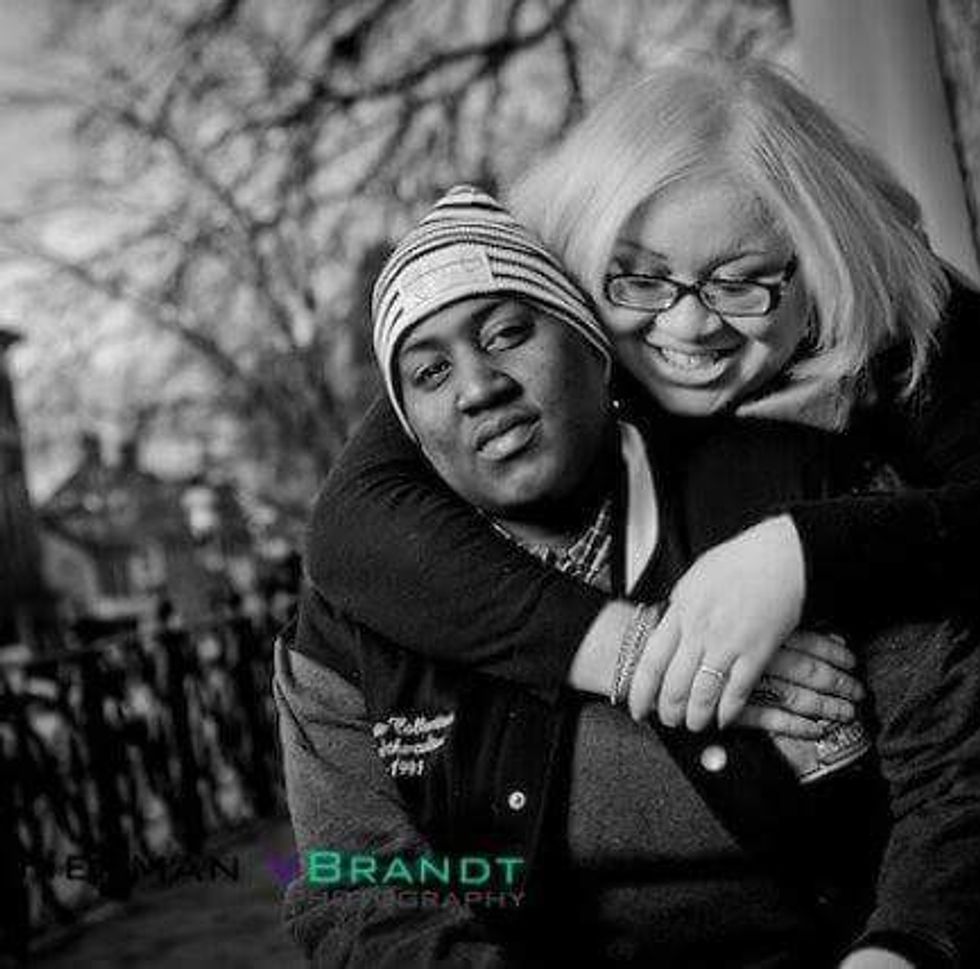 "When you are in college, you are typically strapped for funds unless you have employment. I was fortunate to not have to work in college, but I was broke. When I would come home to Delaware from college in Florida, my boyfriend and I wanted to spend every moment with each other. Money didn't really matter much, as long as we were together.
One evening, we really wanted to have a date, but didn't want to break the bank. So, we created a romantic candlelit dinner for two right in my mom's house in a spare room. He took a suitcase and covered it with a tablecloth, lit beautiful long-stem candles, played some old school tunes (our favorite), and cooked dinner.
It's the small things, the thought and effort to make me feel special. That's why my boyfriend from senior year of high school is now my husband."
- Sara C.- IG: @anaraoriginal
Special Affair
"I work long hours as a hairstylist. One random evening after work, I came home to a dim home with rose petals meeting me from the garage door all throughout the kitchen. My living room had a small card, table set with a tablecloth, roses and candles, for dinner by our fireplace. Music was playing. I was greeted by two small hostesses (my children) that sat me at the table with a printed dinner menu. My husband cooked and served dinner.
We talked over wine and dessert, and we danced cheek-to-cheek. Following dinner, I went upstairs to a nice bubble bath with more rose petals. He washed me from head to toe. I relaxed and fell asleep to a body massage with Eucalyptus Spearmint lotion. It was the most romantic surprise date and random act of love from my husband. It was perfect."
- Ebony S.- IG: @Ebonynstroder
Jason's Lyric
"My husband once surprised me with a romantic interlude. He told me we were going for a hike. Being competitive athletes, we were always going for a run, a bike ride, or swimming, kayaking, etc... Ugh! Another workout, I thought. But then I saw him remove a blanket and some snacks from the back of the van and stuff them into his backpack.
We hiked into a field with tall shrubbery off the beaten path and he spread the blanket out with the hopes of an impromptu picnic. And then he intended to make love to me right out in the middle of nature. The tall shrubbery and the time of year created a situation with yellow jackets and bugs. We ate fast and never got past a few kisses before the bees were just too much.
Still, I thought it was impossibly romantic that he wanted to make love to me in a beautiful setting of nature."
- Stacey G., @staceygreene47
I Was Martin And You Was My Gina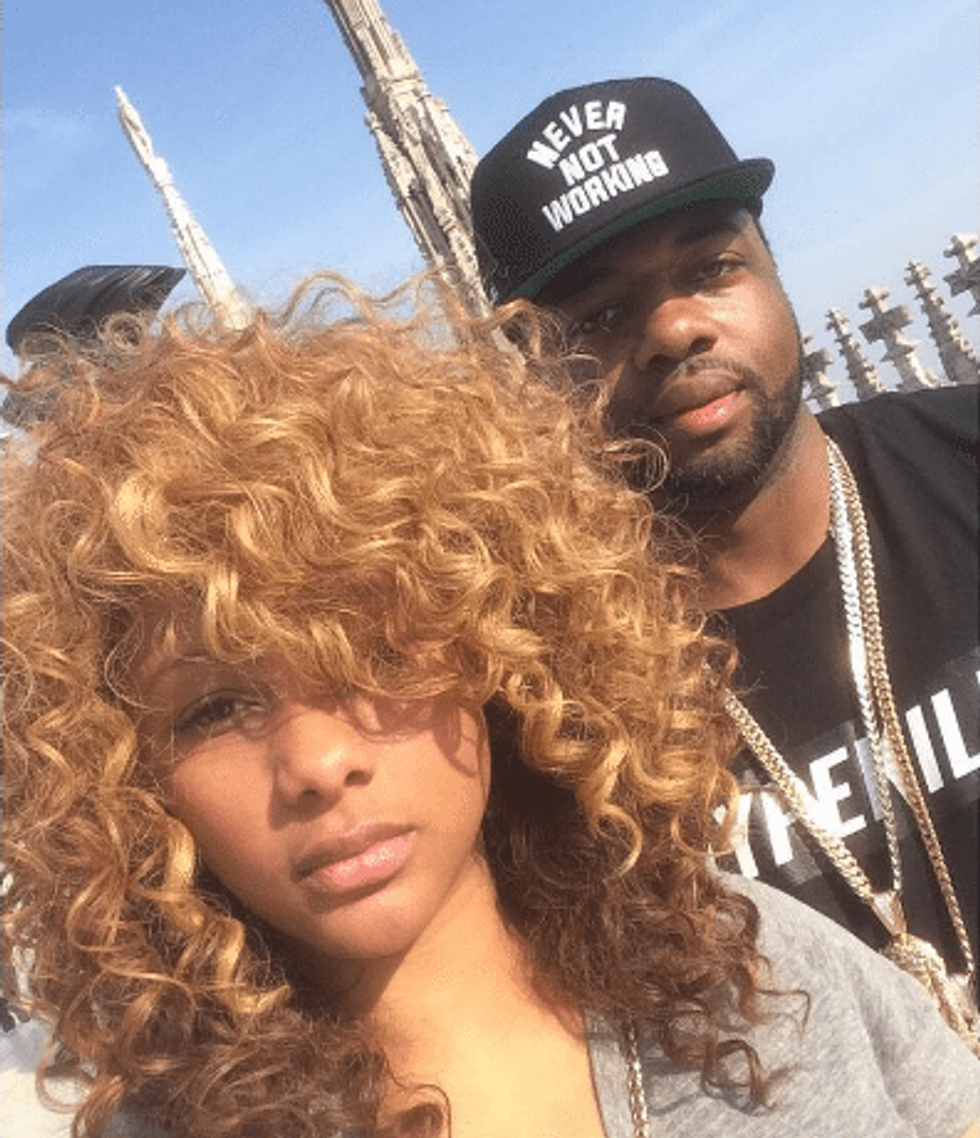 Friend Nominated Story by Soraya J.:
"I am a friend to one of the cutest couples on the planet. They even call me the Pam to their Martin and Gina
When we met, Mecca and Monte (soon-to-be Mr. and Mrs. Henson) were very fresh, and in a short time, quickly became the best things in each other's lives. Anyway, Mecca, who can plan an event with her eyes closed, got the script flipped on her recently when Monte asked a few of her friends and employees to help him plan a surprise at-home dinner.
He even got the celebrity chef Mecca usually books to do a favor and cook a dinner for two. Monte filled their place with flowers, candles and decorations, and got matching sweatshirts for them to wear during dinner. He even created a Snapchat filter to be used at home so they could snap everything."
Watch the video of Monte's surprise for Mecca below.
Was there a time when your BAE did it right and surprised you with a thoughtful, romantic, or even sappy date? We all want to read about it in the comments below!
If you were to ask a millennial woman how she would like for her proposal to go, the answers would probably vary from a small intimate affair with no spectators, to a big blown out half-time show proposal that goes viral.
In this day and age where your next move could make you a social media sensation, the anty has been upped for men to put their best foot forward when asking for a woman's hand in marriage, but according to a meme that has been circulating, most women don't need a lot. They would just like for their man to follow these 6 rules: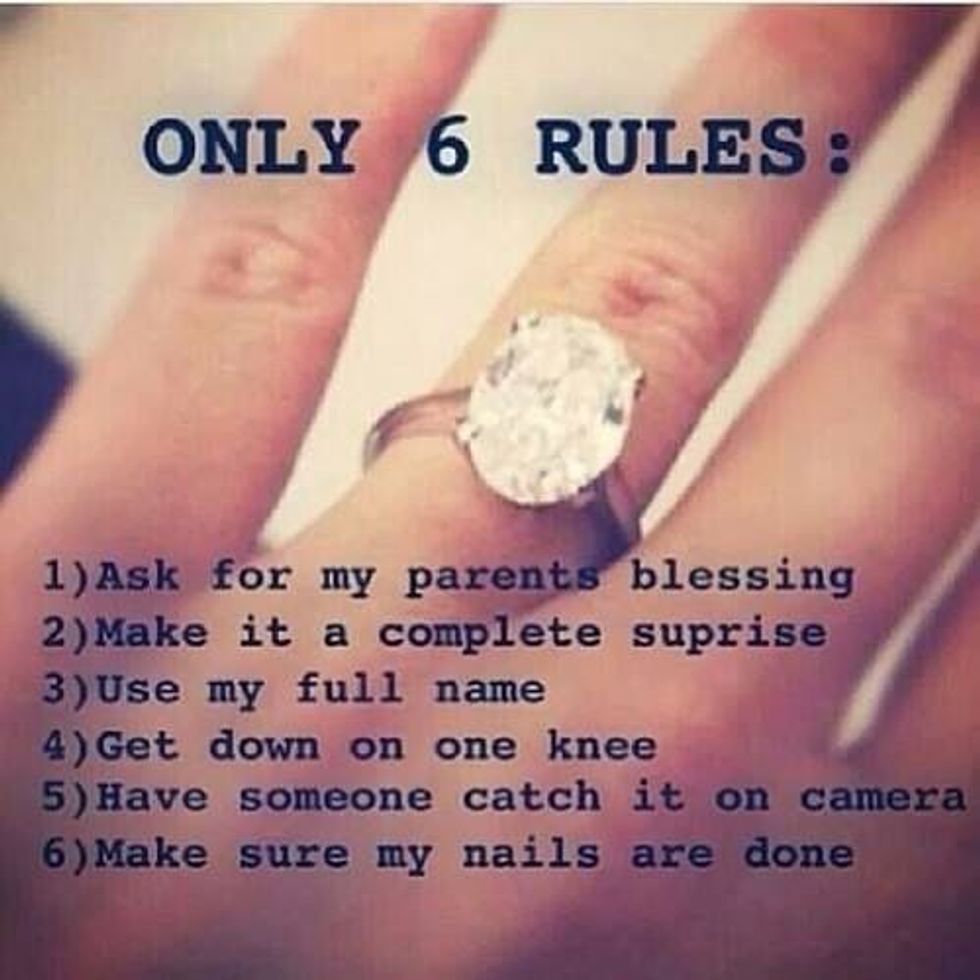 With more than 49k pins on Pinterest, the 6 Proposal Rules has taken on a life of its own. But should women hold men to all six rules?
When my Mr. Right decides to pop the question, I don't necessarily have any rules, but I do have one requirement, which is he has to ask my parents for their blessings. If he is the right man for me and the one I will spend my life with, I believe the least he can do is give my parents the respect of giving their blessing.
We decided to ask a few readers what they thought about the idea of Proposal Rules and here are their thoughts:
I Love It!
"I love the popular post going around regarding proposal rules. When the subject of getting married became a reoccurring discussion for us, I shared the rules with my then-boyfriend. He knew I'd like him to get on one knee and to capture it on camera. He thought it would be nice for it to be a surprise and figured I'd want him to ask my parents for their blessing. He didn't realize it was important to me for him to say my full name or that my nails were done (or better yet not a mess lol). So, I was glad that we discussed these rules! And when the time came, he made every effort to make sure that all of these things were checked off or in place for our special moment. Did I mention he proposed to me while I was vacationing with girlfriends in Spain?"
BreAnna D., @Breesfootprints
"I like the idea but I don't want an audience. Just us, simple and intimate. I definitely want my nails done because I want a lot of pictures of that ring on my left ring finger. This is definitely not a bad idea."
Antoinette W., @iammstoni
Don't Need It!
"My then-fiancé did not need to get approval from my family because they already approved of him upon introduction. Complete surprise? No. I knew he was my husband within 60 days. I was very aware it was coming, so when he proposed, I was not surprised at all. He didn't use my name at all, and I didn't care. He spoke in his own voice and that's what I fell in love with anyway. He didn't get on any knee and it wasn't caught on camera because it was just us two. We're an intimate couple. We savor special moments and memories. The last damn thing he was worried about was what my hands looked like. It was more about my heart, and our commitment."
Joanae K., @naetorious
"I used to think that all of those rules had to be followed for a proper engagement. My husband did none of them. My nails weren't done, he didn't ask my dad, didn't get down on one knee—none of the 'traditional' stuff. He actually waited until I was getting ready for bed and said, 'Well, I might as well give this to you now.' Then, (he) rolled over and went to sleep. We've been insanely and happily married for five years. I certainly would have preferred something flashier and more traditional, but I learned that this was his gift to me. He did what he was comfortable with and having a healthy, lasting relationship is much more important that the presentation of the ring!"
Katherine S., @beyoked
"The tradition of asking the family for a person's hand in marriage means a lot to the bride. The fiancé taking the time to include the family, receive blessings, and ask for support is a total thumbs up. A proposal is always a surprise, even if she knows it, it should just be genuine. Speaking her full name is so not necessary unless that is how you talk to her normally. A proposal is an extremely intimate moment shared between the two of you, or intimate family and friends. Don't feel the need to hire photogs. I'm all for a fresh mani! I unfortunately had cracked, dark green polish, but my bling was still brilliant!"
Renee B., @Wiithyu
I Hate It!
"This is so ridiculous and a reason so many women can't be happy with what they have. Why have a laundry list of things a man must do to propose? Why is it HIS job to make sure YOUR nails are done? So, if he doesn't do these things he doesn't love you? Ugh. This is pedantic behavior at its finest."
Roni C., @RoniTheTravelGuru
"I do not agree with all of the rules! I am not big on traditions and I want the moment to be special for us as a pair. I have learned having too many people involved can be a disaster. I am not willing to risk that moment for tradition or to make others happy. However, as a girly girl millennial, I do want my nails done though. *hair flip* Lol."
Jaynay J., @jaynaychanel
What are your thoughts on the 6 Rule Proposal? Do you have rules of your own? Would these rules be a must for you? Be sure to share your thoughts with us. Let's talk!
You kept your New Year's promise to hit the gym.
Water bottle in hand, wearing your old sneakers with the worn-out color, the freebie T-shirt you got from your favorite radio station's promo tour, and black $5 tights. Your confidence is high and the thought 'I did it, I'm in the gym' enters your mind as you walk out of the locker room onto the main floor that greets you with the scent of bleach and the feeling of determination.
As you make your way to the treadmill, you observe the floor. The men are all in their mirrored corners lifting weights, the Yogi's are heading toward their next yoga class, and the mature adults are riding the seated recumbent bikes. As you get closer to the treadmills, you begin to second-guess your workout attire. Your confidence begins to waver step by step.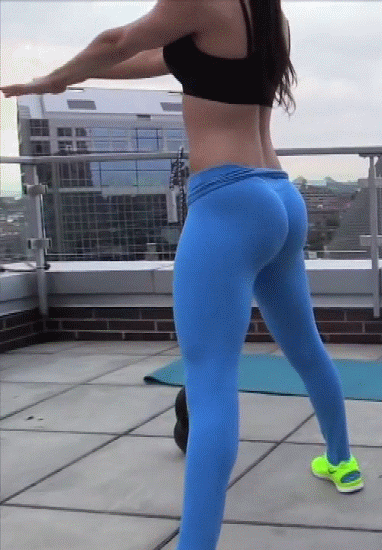 On the treadmill boulevard, there is nothing but a barrage of colors and patterns. From bright neons to sexy leopards, those who grace the treadmills look more like models on an urban catwalk rather than a gym. Already sporting a coke-bottle shape with full-figured hips, high butts, and miniature waists, one begins to wonder if they are there to work out or to style on you. If you don't believe us, just take a look at all their Instagrams.
The world of fitness is far from the days of old gym sneakers. On any given day, you can scroll the explorer section of IG, and see a hoard of images of women at the gym in fashionable leggings, bra tops, booty shorts and even in some cases, posted up with some weights in a thong.
So we at xoNecole want to know if women feel pressured to look sexy at the gym.
We asked 9 women who regularly get their workout on if looking sexy was important to them and here are their responses:
"I don't feel pressured to 'dress' sexy. To me, 'sexy' is being confident in whatever you are wearing. Sexy is seeing the results of working hard. When it comes to working out, it's about comfortability over anything else. I am not a workout guru that goes to the gym religiously. I dance A LOT. So that is mostly my workout and in rehearsals, I wear Ivy Park because it is stylish and very comfortable."
Saidah N., @Saidahnairobi, International Dancer for Beyonce's I Am... and Formation World Tours
"In the beginning of my transformation, I didn't want to feel sexy. I didn't want to look sexy and I didn't want to attract any attention at all because I was at the gym to work out and go hard, for me. I wanted to see if this time I was actually going to accomplish the goals that I have set for myself. It's already a mental battle, I just needed my physical to follow the mental when I said 'GO'! Yet, I did notice the more fit I got, the more I wanted my outfits to match and I cared about what I was wearing. But it wasn't to look sexy, but to feel good. It wasn't for anybody else, it was for me. So, it depends upon your definition of 'sexy'. Showing too much skin - that's not sexy, that's being revealing."
Toshamakia A., @ToshaMakia, Radio Personality at 102 Jamz in Greensboro, NC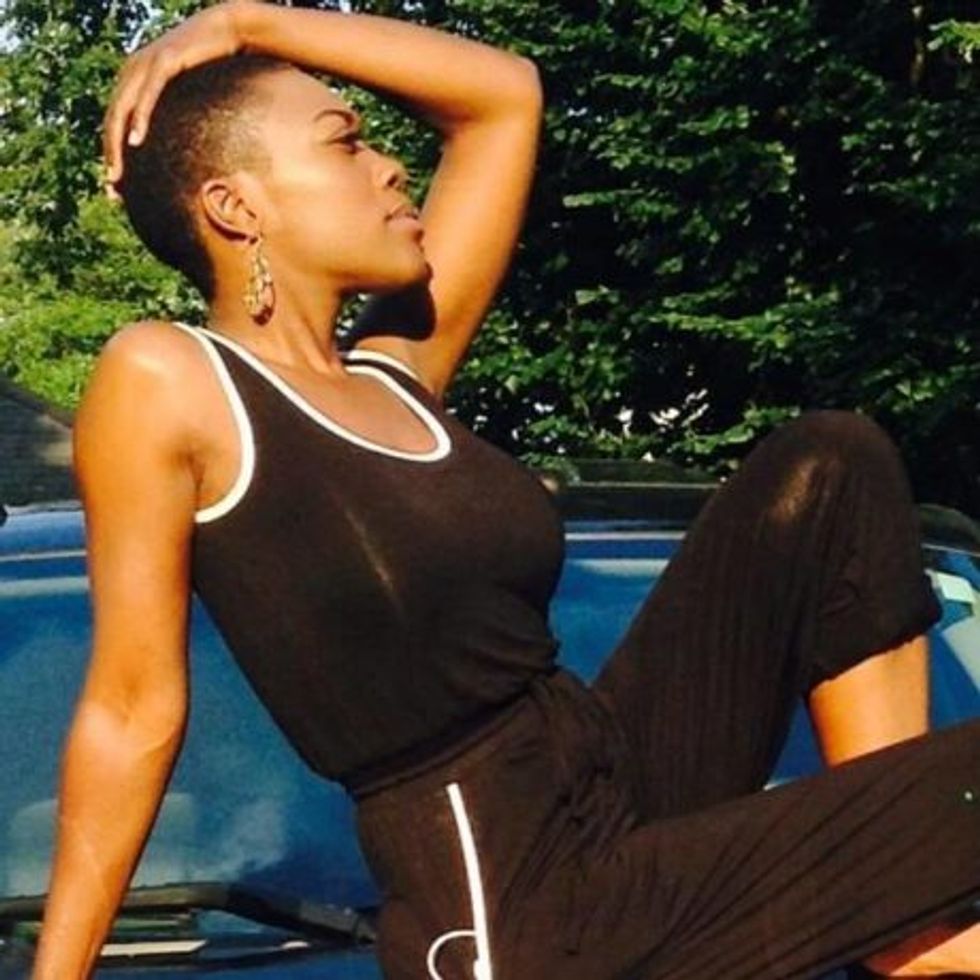 "Not only do I NOT feel pressured to look sexy at the gym, I don't feel pressured to do anything. Now that I am 40, I realize that I've wasted too much time caring about things that just ain't going to make a difference in anything, anyway. Bottom line is if I'm feeling myself and decide to get sexy and go to the gym, then I'll be sexy at the gym that day. But if I don't and I just throw on some old rags and get my workout on, then I'll be in the gym that day looking raggedy. To me, 'sexy' is more of an attitude than a look, and feeling confident about who you are regardless of whether others like or approve of it is the sexiest thing EVER!"
Samiyyah S., @experienceanasa, Business Owner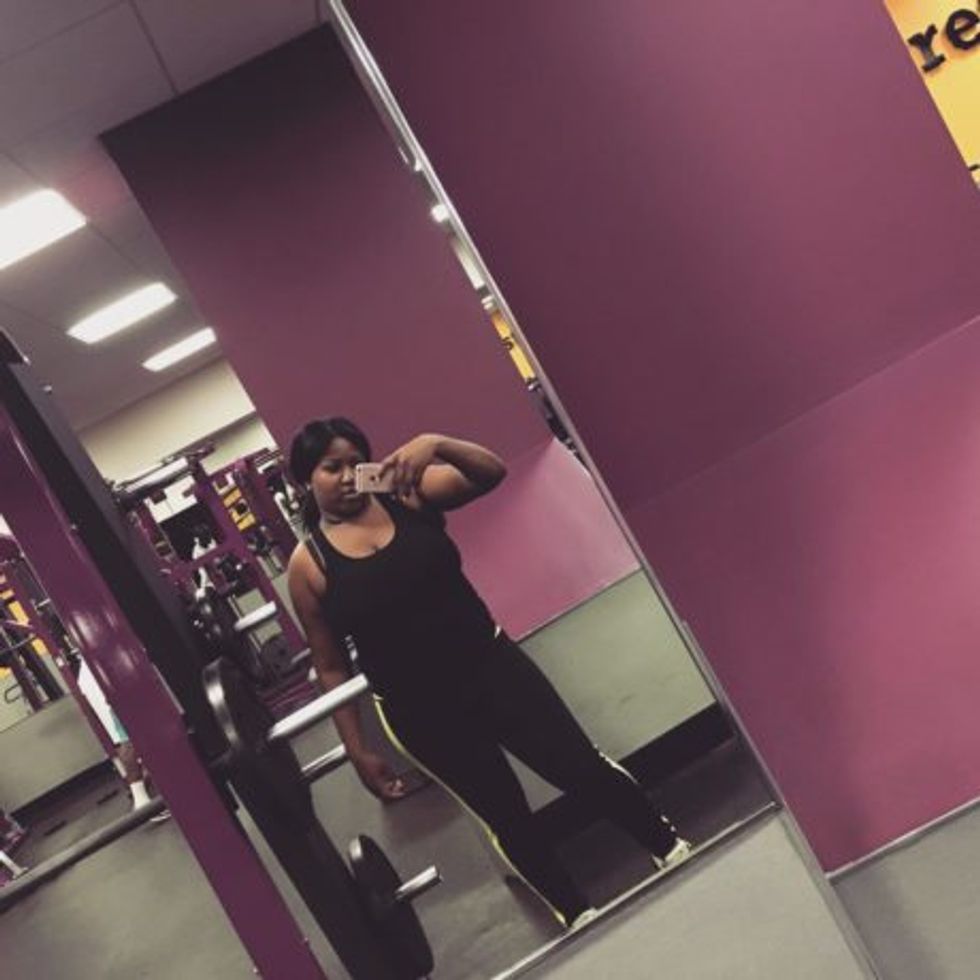 "Honestly, when I go to the gym I am a good in-between. Definitely not sexy, but definitely not a mess. I wear a slicked-back ponytail and a tank with workout pants. I feel as though if I get too sexy, I will be more worried about keeping up with my appearance than working out. It makes me feel good to get a good workout because I know my end goal. I usually go to the gym late because I find that it is less distracting."
Raven R., @robinsonandco, Publicist
"After losing 100 pounds, I have completely changed the way that I dress at the gym. Initially, I wore loose fitting, oversized t-shirts and shorts or pants. I did not care about the brand or how it looked and sometimes I didn't even care if it matched. I vividly remember a point during my weightloss journey where I told my best friend that I didn't want to go to a particular gym because it was just a 'fashion show' and everyone was just 'trying to be seen'. Looking back, I think I was just so insecure in myself that I didn't want to be around these super-fit women in spandex. Nowadays, you can catch me brand-whoring in the gym, covering only my private parts, because everyone's going to see this body I worked for!"
Cookie M., @CookieMiller, Certified Personal Trainer
"I have been on a fitness journey for about 6 years and, in the beginning, my gym clothes were super boring, but once I changed my lifestyle completely and started rewarding myself with workout clothes instead of food, I saw a big change in my gear and desire to want to workout! I don't feel pressured to dress sexy at the gym but I feel motivated because once upon a time I never wore my sports bra without a top over it, and now that's the only way I workout! I think dressing nice at the gym gives you that extra PUSH you need to start and remain healthy! I lost 100 pounds naturally and want people to see that the struggle is real and worth it!"
Donesha B., @Training4MyLife, Educator in the ATL
"I always wear form-fitting clothes to work out at the gym, tight-fitting tanks and leggings or shorts. This is not to be sexy, but to be able to check that my form is on point with each exercise. You can't do that in a baggy shirt and loose sweats. I feel empowered seeing myself lifting with perfect form in the gym mirrors. If people think I'm sexy, that is just a happy byproduct."
Danielle F., @thedanifaust, Lifestyle Blogger
"I've always been shy of a lot of unwarranted body attention because I got these curves at a pretty young age, so I do intentionally play it down at the gym. I do like to shower right before the gym and add a light layer of mascara so I'm not the walking dead. That's pretty much the best it gets. I live in a very 'young community' and everyone in my neighborhood looks good. I purposely chose a family gym to alleviate myself of all responsibilities of having to look like 'anything' while working out. I like to look messy - I feel like I go harder. I wear leggings, although I do have a strict stretch/firm requirement. All my workout shirts were once "real" shirts that are just past their prime. I cut off the sleeves and I'm headed to the gym. My sports bras aren't that cute because I have big boobs so there's only a certain amount of cuteness available past a D cup. Also, I'm pretty curvy, so anytime you add spandex to that it instantly turns into a music video look."
Janelle C., @icurenudity, Costume Designer
"When I go to the gym, I dress as if I'm going to put in work. I'm comfortable and covered, not dressy but surely not messy! My brows are filled to perfection just so I can feel some sense of pride when I see the look of exhaustion come across my face. At least I can say, 'You cute, tho!' I have to make sure all of my rolls and waves are covered up nicely because sweating already isn't a pretty sight! I wear an old pair of Nikes, sweats, and a tee. Just when I get in my groove, a skinny chick comes in wearing a matching Nike ensemble and turns the treadmill up to a 20 incline, and I immediately want to eat a Snickers. Other than that, I feel quite alright. The gym is my place to better me, not for others to get a better view of me."
Maleeka H., @officialmaleeka, Author
Do you feel pressured to look sexy in the gym? Share your thoughts below. No matter your style, we wish you good health and wealth in the New Year!
In 1999 when Sisqó dropped his hit single "Thong Song" just a day shy of the new millenium, it had people giving the platinum-haired R&B crooner the side eye. The video featured bikini models dancing in colorful swimsuits of various bottom styles, while the former Dru Hill group member belted out his appreciation for women's bodies, particularly when wearing a thong. During a time when full-bottomed undies were all the rage, this opened up a discussion as to whether it was socially acceptable to rock a barely there panty in public.
Fast forward a decade and a half later, and the thin fabric better known as "butt floss" has become a staple part of a woman's wardrobe. Walk into your nearest Victoria's Secret and you'll find over-sized photos of models in their barely there lacy underwear. It certainly gives off a certain sex appeal, but the question often arises as to whether the often over-priced pieces of fabric are used more for pleasure or if they actually have a greater purpose. During casual conversations with friends, I was surprised to find out that a lot of us could do without ever wearing a thong again!
Do women really love thongs?
From woman to woman, the feelings about the sexy undies are split right down the middle, no pun intended. But what about this choice of underwear makes a woman feel sexy and wanted? What is it about these unmentionables that make us stare in our mirrors and say, "hot dayum!" no matter what side of comfort we stand on?
We spoke to a few women about their experience with the magical panties and they dished on why they choose to either wear thongs or why they vowed to never wear them again, as well as a comfortable alternative to wearing the intimate string.
Thong Love: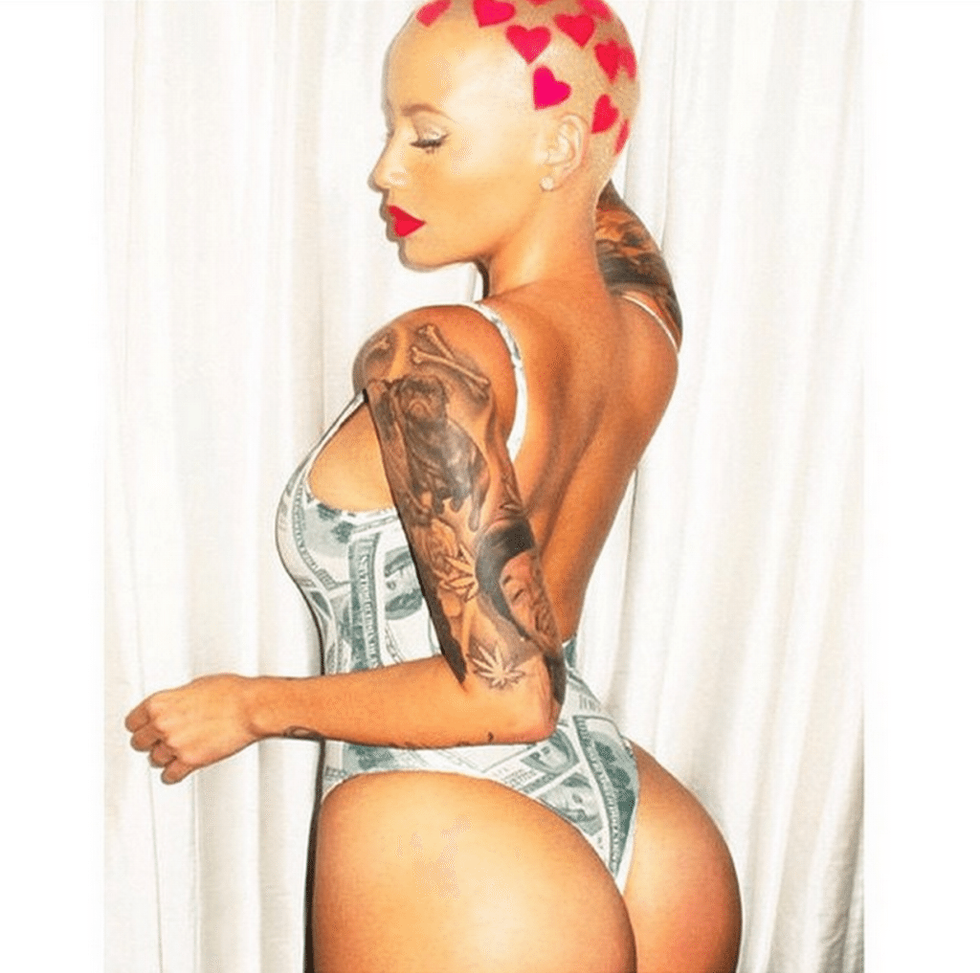 "I started wearing [thongs] to make my husband happy. I thought they were terribly uncomfortable, initially. Shortly thereafter, I realized that I was never picking at my underwear. I never had underwear lines and my butt just generally looked better. And even through pregnancy, I never went back to regular panties!" ~ MammaBear Brown
"Love them [thongs]! They are basically all I wear. I hate panty lines and thongs just make my butt look a lot better!" ~ Sharontina Brightman
"I love them because I hate seeing my underwear outline underneath my skirts or dresses. They are comfortable and so sexy for me." ~ Trudean Wright-Haye
"Wearing a thong to me is comfortable when wearing the right size. I like the fact that you can wear clothes and not see a panty line; I like not having to worry about regular underwear riding my butt." ~Amber Lanaee
Stuck in the Middle:
"A thong is a fashion thing, not a sexy thing. Sexy is a way of being. Sexy is how you wear it not what your wearing. A woman can be sexy if she wears boxers, boy shorts, briefs, or nothing at all. But fashion is how you put it on. At times they may be uncomfortable, but thongs give you an invisible look under clingy garments making your fashion statement more flawless." ~ Shay Monroe
I just know I was terrified when I first had to wear one back in high school as part of the band dance team. I remember being like what is this and why is it going in my private area? But now its not that big of a deal. I don't wear em on a regular basis but when I do wear them I can't tell too much of a difference. -Ashleigh Hardin-Jones
You need a thong for your drawer, because you're going to have that one dress that is so sexy, and you can't wear boyshorts or granny panties with it, but it's not my every day preference to wear a thong, or shop for one. For the record (I am going to put it out there, I am 180 lbs with a size 40 hip), so skinny spaghetti panties, won't work for me. The cheeks can hang out, but nothing else can lol! - Nadine Jerome
I think wearing thongs on a regular basis is a feisty thing. Also a woman's best underwear option when it comes to provocative attire (tight pants, see-through clothing). The only way the thong makes me feel sexy, is if I'm showing it off to my significant other to spice things up.. Lol. I personally do not wear thongs regularly, they're a little uncomfortable for my behind. PINK booty shorts are my go to panties. ~ Sasha Marina
Thong Be Gone: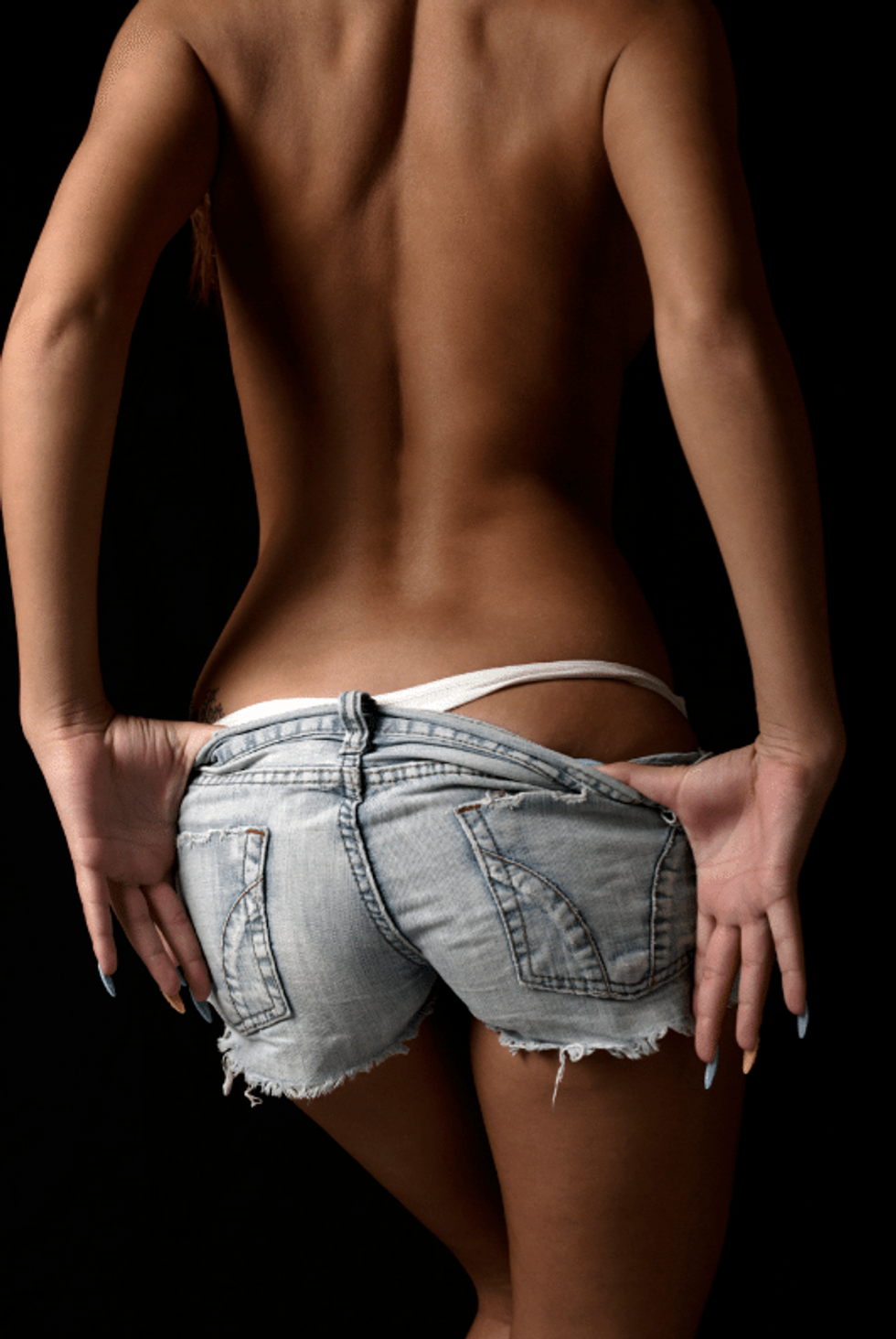 "I hate them! They are uncomfortable to me. It feels like I have a permanent wedgie." ~ Cece Janell
"I despise thongs. I have sensitive skin and thongs do not help at all. Although I do love the invisible lines when wearing anything form-fitting, I can do the same with boy-shorts." ~ Ciarra Lambert
"When I was younger, I loved them! [Now] my backside is too big for them, they get lost. Due to my lack of exercise, I wear a skin smoothing boy short to conceal panty lines and butt dimples lol." ~Rose Velez-Miggins
"I hate all underwear actually, but the thong, for me, really has no purpose. I actually go commando. I think they are very pretty, but if you wear them for no panty lines then why not go without them period. It's like walking around with a permanent wedgie all day." ~ Devon Brown
"I hate thongs! I absolutely hate them. I'm instantly reminded of what a wedgie feels like, that discomfort. I wear thongs for my man. He loves the way my ass cheeks tantalize him while I'm wearing them. If it wasn't for the look on his face or the way he bites his lip, I would never wear them." -Sheriden Garrett
Are you a thong lover or a can you do without them? Let us know below!