Toni Titus
Toni is a former accountant turned travel writer from Washington, D.C. Follow her on Instagram and Twitter for tips and tricks on all things travel (@the_goldenlife_).
One Saturday afternoon, I sat across my psychologist and informed her I was going to seek out my parents. I had been estranged from them the majority of my life, but I wanted to confront them about my childhood.
"Oh, you are?" my psychologist asked with slight surprise. She continued, "And what do you hope to accomplish?"
I told her I wanted answers and accountability. I wanted them to acknowledge my childhood was a shitty mess, and I wanted an explanation for why. I felt I deserved closure.
"And what if they don't take any accountability or feel the need to explain anything?" my psychologist responded. She went on, "What will you do then?"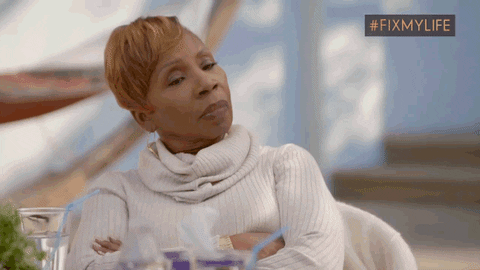 Giphy
You see, I didn't account for that. I just assumed my parents would open up and, at least, try to defend their horrible choices. I believed there would be a smoking gun, and I could see who they really were and walk away with confirmation of what I was dealing with all that time. Then, I would be able to make peace with that chapter of my life and move on. At that moment, my therapist said words that changed the way I view closure.
"They don't owe you anything."
I was taken aback and puzzled. She just told me that the people that gave me life don't owe me anything for royally screwing it up. I had to sit with that for a minute. She went on to explain that she sees people every day that seek out closure from someone, and they never get it. Sometimes, the people they are seeking apologies from pass away before they get a chance to address them. Other times, those people just don't meet expectations in how they show up for the situation.
"But ultimately," she said, "Your healing lies in your hands."
Processing that response from my psychologist was a profound revelation for me. And an ego-crusher at that. You see, several things happen when we are waiting for an apology from someone else.
First, we're giving them the power to say when we get to heal.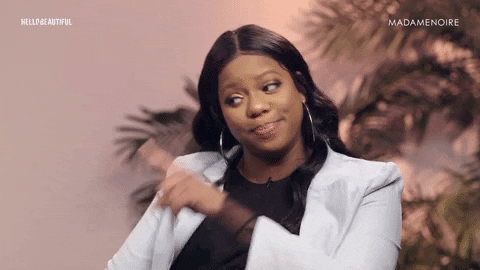 Giphy
If there's one thing I learned, it's that an apology could never give me the permission I need to heal from the emotional damage my parents caused me. Nor should it.
Expecting someone else to dictate when we can move on from a situation based on their ability to apologize is a recipe for disaster.
Because if we never get the apology we believe we deserve, we'll be stuck in limbo––unable to move on from the hurt the situation caused. The best thing we can do for ourselves is to recognize and accept that the situation couldn't have been any different and leave it at that.
Second, we're feeding our ego.
There's a sense of entitlement that comes with knowing you are 'owed' something. It's often part of the reason why we seek out an apology from individuals that have hurt us. In my case, I believed my parents owed me because they gave me life, thus bringing me into their mess. Of course, it's only natural to feel this way when you've been wronged.
But, let's look at this thing another way. Maybe the person you're seeking an apology from doesn't have the level of self-esteem or strength to apologize. Perhaps they don't have the tools to confront the issue and own up to their mistake. Moving on without an apology does require checking your ego to ensure you're not holding on to something that is truly holding you down.
Third, we're unintentionally letting that situation infect every relationship in our lives.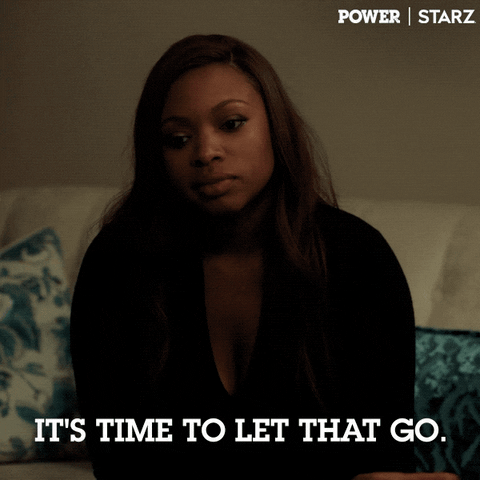 Giphy
This is probably the biggest consequence of holding onto the expectation of an apology. Many of us are walking around with bruised egos and broken spirits, not realizing we're contaminating every relationship we have with emotional pain stemming from one.

For many years, I found it hard to put trust in people. Occasionally, I even found myself questioning their motives. For me to stop letting a painful situation influence all my relationships, I had to become more aware. I've learned to intentionally approach every relationship with a blank slate.
In the process of working through my own pain, I've also learned there's freedom in letting go. Accepting there will be no apology does not mean the way you were treated was OK. It merely means you've released yourself from the strong hold the situation has over your life.

Although I've had these revelations over time, I've still struggled with the art of letting go. What I have discovered are tools to help me move along in the healing process to provide the closure I need. One of those tools has been to write a letter, which is extremely therapeutic. You don't even have to send it. Read it aloud as if you were reading it to the person who hurt you. It really works wonders when you put it all out there in a well thought-out fashion.
Lastly, I've had to understand that the journey through pain and forgiveness is not supposed to be linear.
It ebbs and flows and takes some serious reflection. But ultimately, the lesson that I learned which I want to share is the journey through healing is all up to me. It's a singular process. I don't need that apology––nor do you.
Life will move right along just fine without it.
Join our xoTribe, an exclusive community dedicated to YOU and your stories and all things xoNecole. Be a part of a growing community of women from all over the world who come together to uplift, inspire, and inform each other on all things related to the glow up.

Featured image by Shutterstock.
Keep reading...
Show less
As I stepped on the scale a few months ago, I felt complete disassociation with the number staring back at me. I didn't want to believe it. I couldn't believe it. How could I let myself get to the point I was at? I was officially 50+ pounds heavier than my normal weight. Looking in the mirror terrified me. This body was a foreign land; I wasn't familiar with it at all.

I began to look for quick fixes, Googling multiple versions of "how to lose xx pounds in xx days" and "the fastest way to lose weight". I was determined to do any and everything to 'snap back'. If I could have done a 'return to sender' on this extra 'package', I'm carrying, I would have. After my frantic search turned up fruitless, I began to reflect on how I got to where I was and why I was in such a hurry to 'undo' it.
The truth is, I was trying to gain control of my mental health battle, so my physical health fell by the wayside. And my rush to get back to my prime physical appearance was all about preserving an image that didn't show how bruised I was.
Anyone who suffers from depression can tell you, when you're knee-deep in an 'episode', operating like a normal human being doesn't feel like an option. Routines come undone, to-do lists remain full, and don't even think about trying to get me to be social. Days, weeks, and months can feel like you're wandering around aimlessly with no purpose. You don't concern yourself with healthy eating, let alone getting up and going to the grocery store. And similar to my case, you may even self-medicate with wine.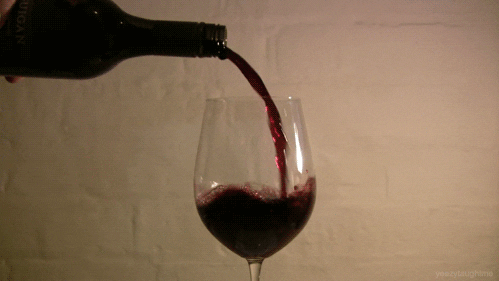 You rarely see the damage you're doing to yourself when you're in the storm, but when you come out on the other side, seeing the havoc that was wrecked can be devastating.
And nothing could be truer for how I felt looking at myself in the mirror and stepping on that scale.
So, I took a step back and made a promise to myself. I would dedicate the next 365 days to improving my entire wellness – mental, physical, and spiritual health. And over the last two months, I've learned some things that have helped me stay consistent and committed to being a better me.
Create Goals and Set Intentions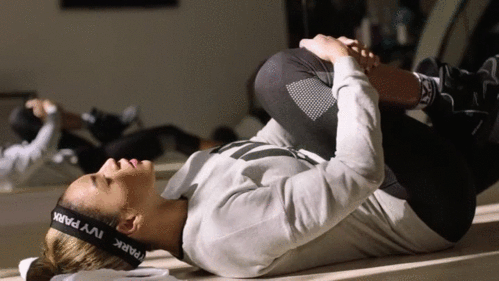 The first thing I did when I started my wellness journey was determined precisely what I wanted to accomplish and why. The why is important because often we set goals that don't really serve us in a realistic or conducive manner. When I determined what my goals were, I made sure they were things that would truly elevate me to the next level in life and were not just fleeting desires of the moment. I also gave myself smaller goals that would aid me in making sure I could accomplish my larger goals.
Challenge Yourself But Don't Be Unrealistic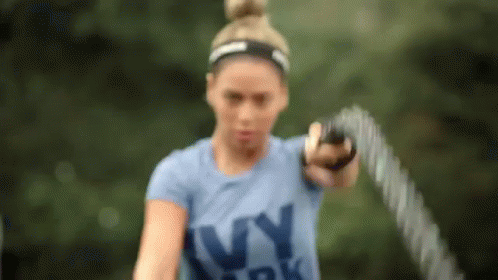 When I decided it was time to get myself back in physical shape, I tried to look for shortcuts and fast solutions. I immediately thought of all the women, especially celebrities, who gained a ton of weight after having a kid and snapped back into shape what seemed almost in a mere few months. Foolishly, I wanted it to be that simple for me. I joined a six-week fitness program, which they advertised would help me lose a ton of weight. And guess what? I didn't.
When the program ended, I realized I didn't need to measure my progress by someone's insane standards and instead of looking at it as a failure, I looked at it as the jumpstart of my wellness journey. My expectations and perspective shifted, and I feel less pressure to meet an impractical goal.
Keep Track Of Where You Are In Your Wellness Journey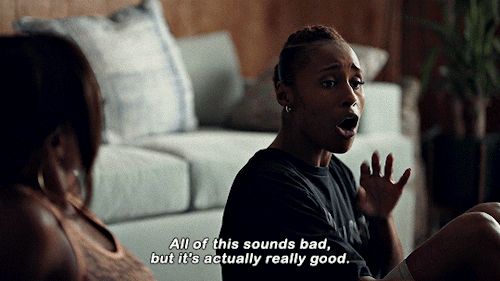 As part of my process, I've been regimented in journaling, and I use an app called Habit Share to mark my progress. The app keeps me accountable by sending reminders and allowing me to mark the days I've made progress towards my goals. Something about seeing the days I've made great strides motivates me to keep going and reach that one-year finish line.
Be Kind To Yourself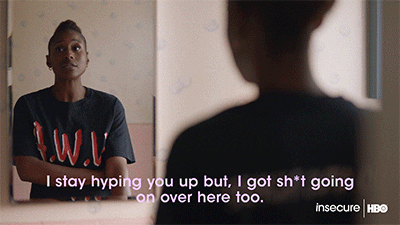 Issa Rae Hype GIF by Insecure on HBO
Giphy
We often give so many other people grace and forget to give it to ourselves. There have been times where my friends have commented on their appearance and insecurities, and I've had to remind them to give themselves some leeway. But for some reason, I wasn't doing this for myself. I've had to get real and develop self-compassion. I went through severe depression and survived. The reality is some people don't. Instead of beating myself up for the flaws I don't like about myself, I've learned to see them as signs of surviving my battle.
Don't Rush The Process. Revel In It.
In the spirit of complete transparency, this journey has often left me frustrated. Oftentimes, I really want to get to the end of this 365 days. Hell, sometimes I wish it was tomorrow. But the deeper I get into this process, the more I learn, the more I accept, and the greater I love myself. My patience has grown, and with that wisdom and strength. I can genuinely say a better me is emerging.
Originally published on The Golden Life
Featured image by Shutterstock
Keep reading...
Show less
At the end of each year, I would tell myself, "This is it. This is the year I'm quitting. I'm not going into the next year with this job." And each year, for the last six years, I stayed.
There was that one time, three years ago, where I called myself trying to quit. I was fed up with the stressors of a job that was draining me to all hell and, quite frankly, wasn't paying me enough for what I had to endure. I was unfulfilled, overworked, bored, and lacked purpose.
I had resigned to drinking wine every night just to have the strength to crawl into bed and deal with the next day. I knew at that point, this job was affecting not only my mental state, but my physical health, so I needed to go.
I typed up my resignation letter, courtesy of a template I found on Google, and confidently printed and signed it. But I couldn't work up the nerve to hand deliver it to my boss. I wasn't ready. I was afraid of stepping out of my comfort zone and making a drastic change.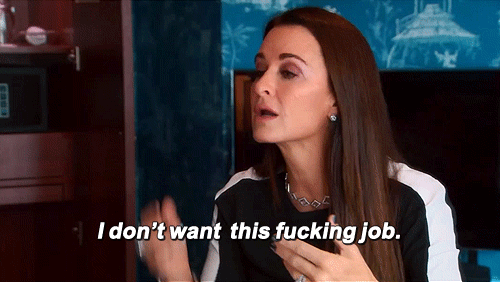 I allowed my fear to override my wellbeing and, like a bad relationship, I convinced myself my situation would improve.
And to further endorse my illusion that it would get better, I would receive the occasional promotion and the "good-job-pat-on-my-back" speech from my employer. So, I stayed. And the longer I did, the more I allowed my job to determine my value, build my validation, then squander any vision I had of a life of true fulfillment and happiness.
Before this year, I lived in a risk-averse universe where I subscribed to a model of comfort, structure, and meticulous planning – perfect for the office cubicle career as an Accountant. On paper, the job was ideal. I had a decent salary along with a small bonus to cushion it, and annually, I received superb acclamations regarding my job performance. But internally, I was a wreck.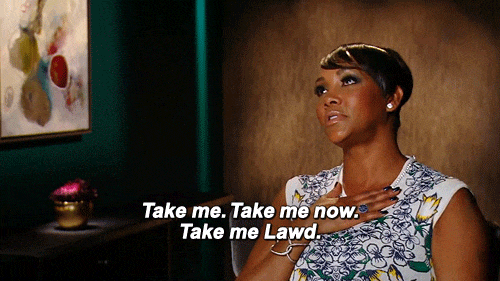 My life was all about work, which I may have been okay with if I loved my job, but I didn't. I wanted nothing more than to be the person I always dreamed of – the intelligent, thought-provoking witty writer with a passion for travel. However, as a risk-phobic individual, I was afraid of stepping out of the ever-turning hamster wheel known as the corporate workforce. I refused to give myself permission to explore and pursue my authentic dreams because of the fear of failure and, for almost seven years, I suffered in silence due to my lack of courage to change my circumstances.
Then in January 2018, I embarked on a trip to LA. Somewhere between Beach Yoga with Brad (not Pitt, unfortunately) and writing affirmations by the ocean at sunrise, it became clear to me that I needed a change in my life. So, I forced myself to confront my fears and contemplate my next steps. Yes, starting over was going to be scary, but I knew I didn't want to live out my 30's the same way I lived my 20's. It was time for me to live a life of purpose and passion.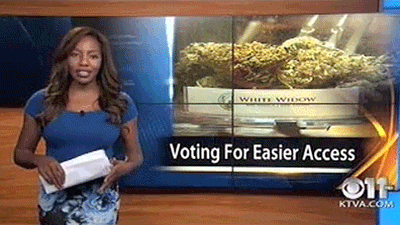 Two weeks later, Google template in hand, I quit my job.
Leaving behind my career was the most difficult but freeing decision I've ever made in my adult life. Making the decision has elevated me from a person who fears risk, to someone who is willing to face any battle head-on. My self-esteem has slowly grown, and every day I discover new things about myself as I push the bar in my life and enter a new decade. I no longer make choices based on fear and the need to survive; I live my life for the need to thrive. I know the road ahead won't be easy, but I'm committed to the journey, and if I need a change, I know I have the strength and the wherewithal to start over at any time.
Because life doesn't begin or end at a certain age, there aren't any rules about how it should be done. The power to be who I want to be lies within what I'm willing to accept and when I'm willing to change.
Featured image by Getty Images
xoNecole is always looking for new voices and empowering stories to add to our platform. If you have an interesting story or personal essay that you'd love to share, we'd love to hear from you. Contact us at submissions@xonecole.com
Keep reading...
Show less