Thia M.
Thia is a French content writer. Epicurean at heart she likes all things beautiful, and she is a fashion and art enthusiast. Thia is happy to share some insights about French culture with xoNecole's readers! You can follow her @iamthia_jmng on Instagram!
If you're reading this article, it is likely that you are planning on traveling to Paris one day. And if you are looking for the ultimate guide, then you are at the right place! Paris is also known as The City of Lights and/or The City of Love, thanks to its iconic landmark, the Eiffel Tower, and its people, who are known for exuding romance.
The French capital has been depicted in many movies (and recently in the very popular TV show Emily in Paris) as a place ruled by love and high fashion. While I can't promise you a TV romance with a local Parisian man, you can count on this guide to help you see the most fashionable places and eat some incredibly delicious foods.
Here is an invitation to see my Paris. Check out my guide below.
The Dior Gallery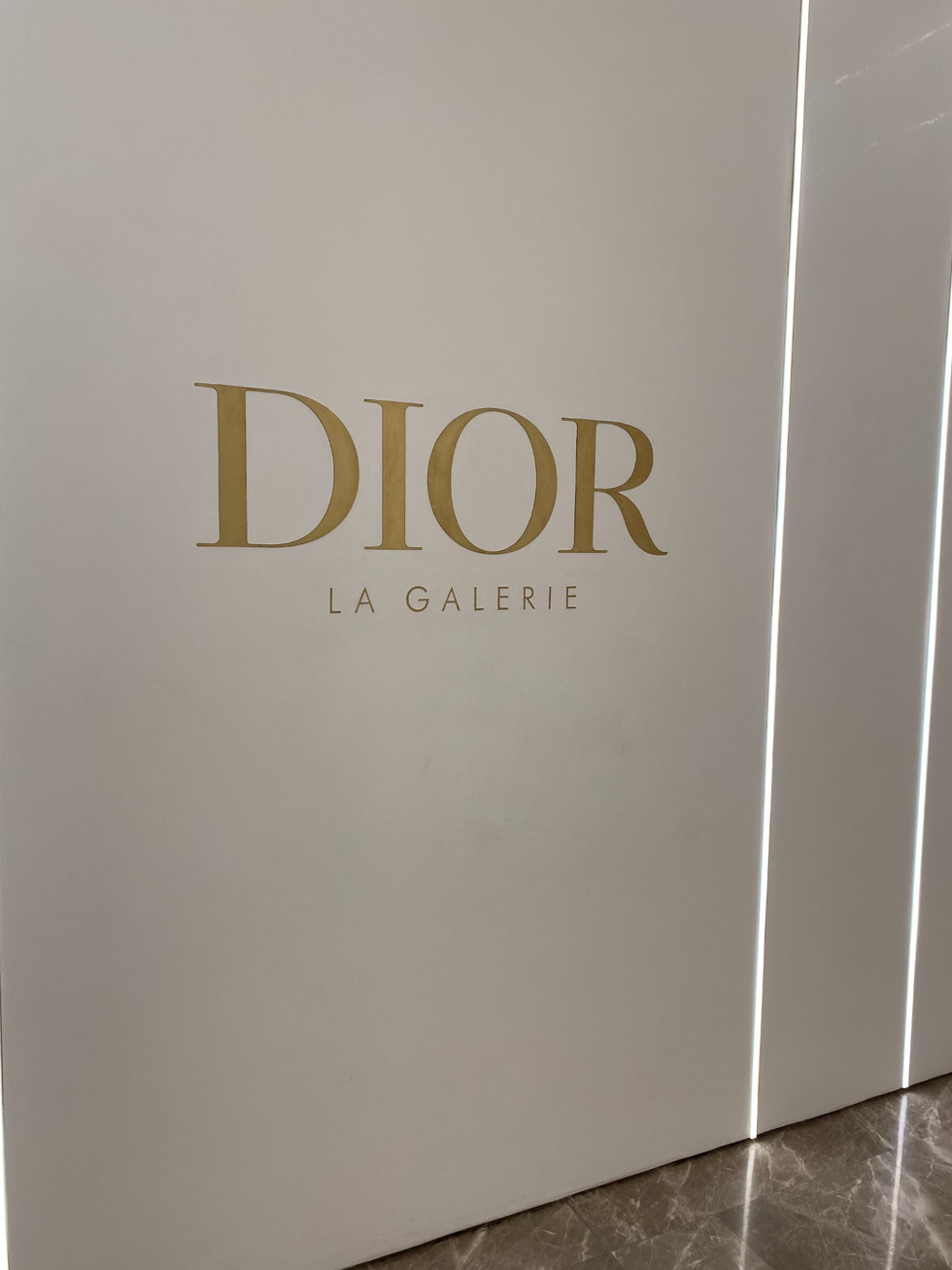 Courtesy of Thia M.
Back in March 2022, Dior opened a new space in the very chic eighth arrondissement of Paris, right in the corner of its historical boutique of the 30 Avenue Montaigne. If you follow fashion and lifestyle influencers, then you may have seen the famous "Diorama." According to its website, the Diorama is an installation of pieces that highlight the "importance of accessories in a silhouette." After seeing it multiple times on my social media feed, I finally had the opportunity to see this exhibit up close and in person.
Once you get into the Dior gallery, the Diorama is the first thing that you will see on display. And it will also be the last. The exhibition has been conceived so that the famous installation acts as a thread that will follow you throughout the gallery. There are a total of 14 spaces, and each will take you through Dior's fashion history. Each room has been thought with a special scenography. The ones that struck me the most were the ones where the decoration reminded me of an enchanted forest and the space dedicated to the celebration of the relationship between fashion and gold.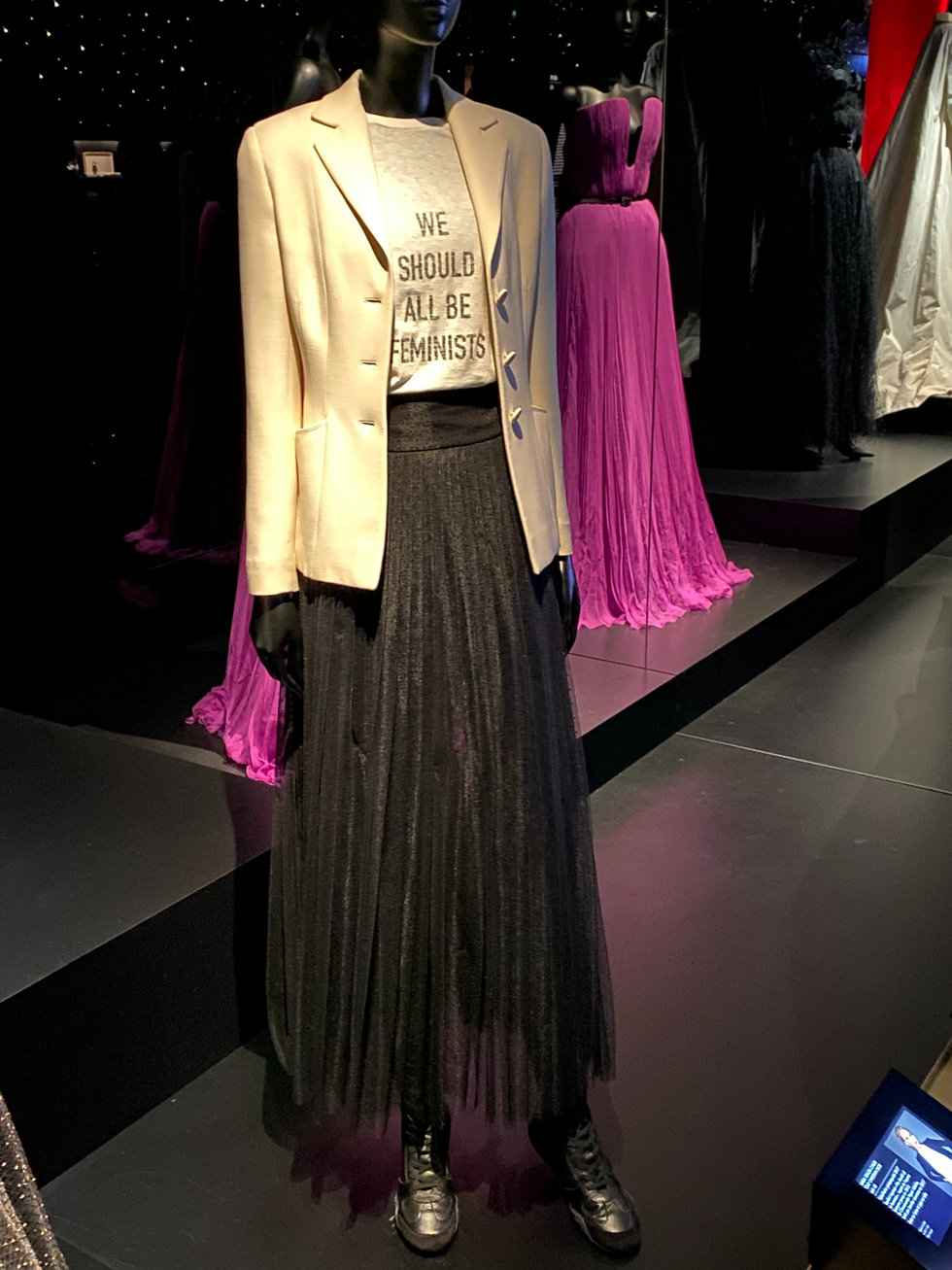 Courtesy of Thia M.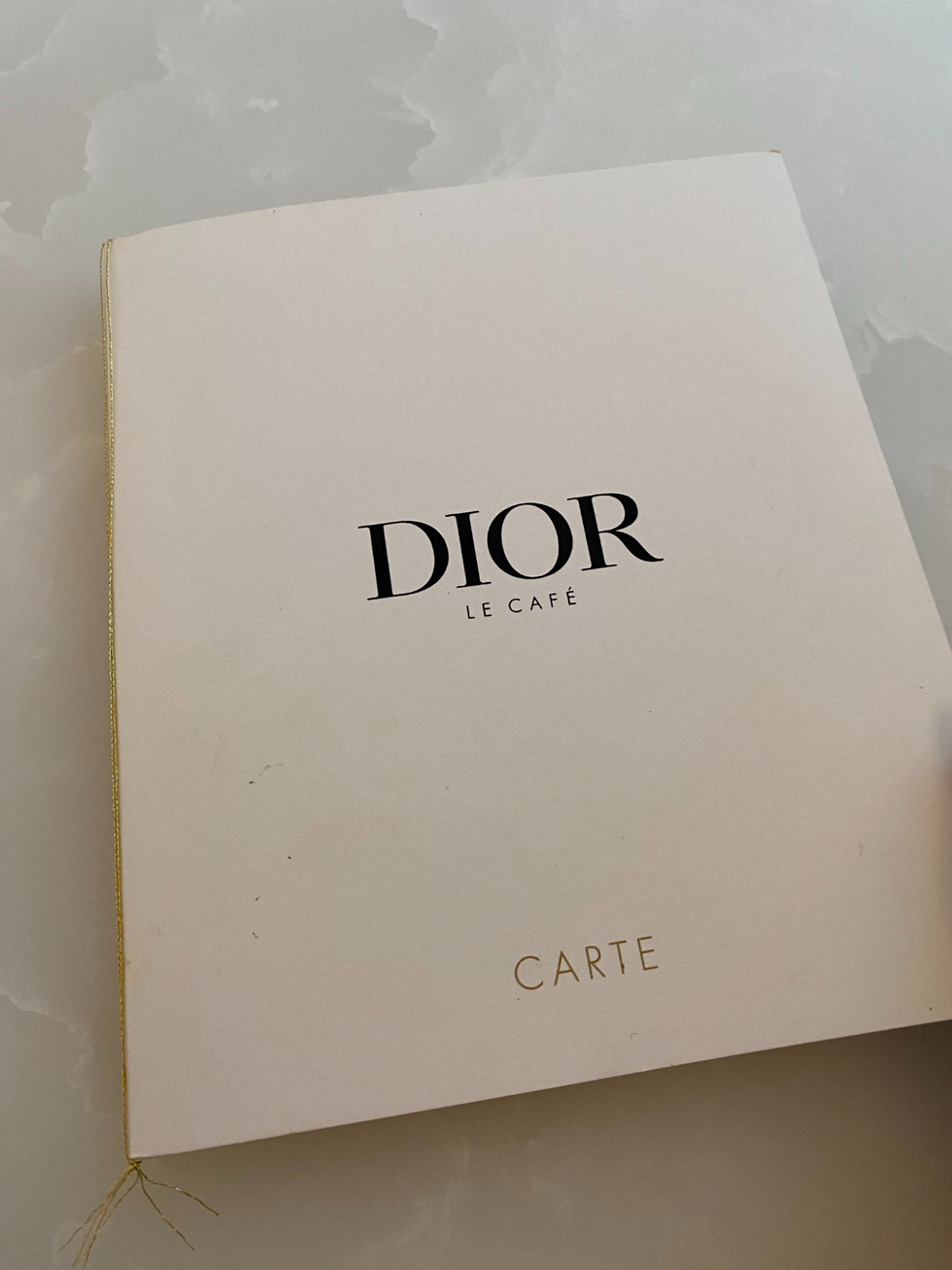 Courtesy of Thia M.
My personal favorite things to see were the amazing Nigerian author Chimamanda Ngozi Adichie on the cover of a magazine wearing the Dior t-shirt "We Should All Be Feminists," inspired by her eponymous essay.

My last stop was at the Dior café. I went for a hot chocolate and a piece of flan. It was expensive (of course), but I figured that while I was in luxury, I might as well enjoy the experience to the fullest. And the kindness of the waitress made my experience at the Dior Gallery even better!
To access the gallery without waiting, buy your tickets online. You should know that if you want to get a ticket to visit the Dior gallery on a weekend, it is recommended to start looking for tickets two weeks before the due date.
Snails for Lunch at L'escargot Montorgueil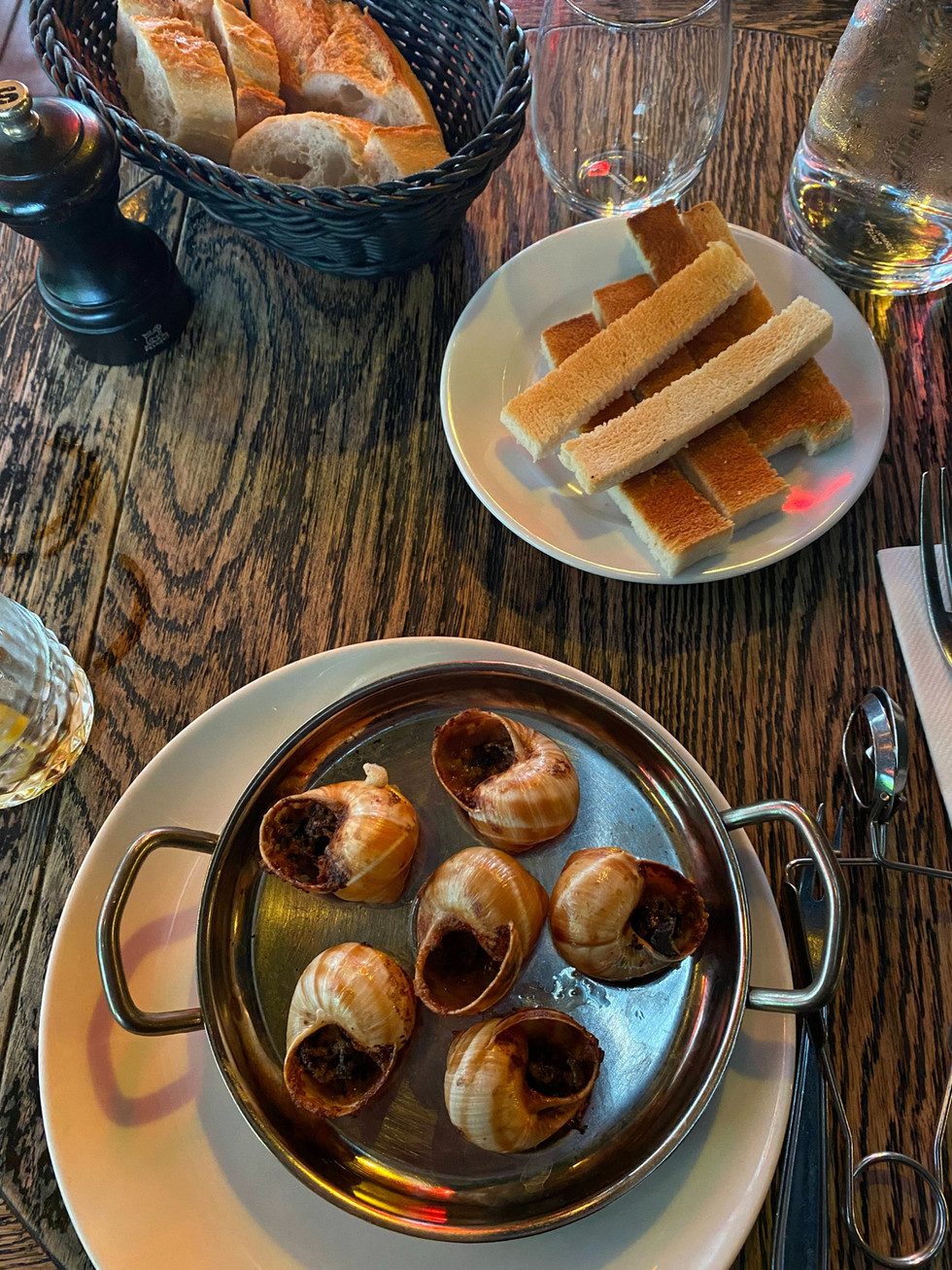 Courtesy of Thia M.
Montorgueil Street is located in the first and the second arrondissement of Paris. It is a lively area (i.e. crowded) where you can see a lot of people enjoying themselves over a glass of wine in one of those cute little terraces (the streets are filled with it). If you suddenly feel the irresistible urge to buy some fruits, you will find some greengrocers. If you feel the need to try a lot of varieties of cheese, don't hesitate to make a stop in one of those "fromageries."
It is a great place to get a sense of that Parisian folklore. Hear me out: this street has a great deal of restaurants, bars, and a few fashion boutiques. And with Paris being this multicultural city, the popular street has a variety of restaurants from Italian to Asian, and you even get to see how French people interpret American street food.
But the reason why I am mentioning this street, in particular, is that it is where you can find a restaurant that is a real Parisian institution. It is called L'escargot Montorgueil.Yes, l'escargot... as in snails! It's this restaurant's specialty! It is located on the 38th of Montorgueil Street. The popular restaurant is almost two centuries old, and they have specialized in serving snails since 1832.
French people are globally known for eating frogs and snails. Some people seem to be disgusted by it, while others are ready to try this experience! I personally tried some frogs' thighs when I was a teenager. At that time, my father tried it in a restaurant and then decided to let us taste it. And if you want my honest opinion, it is not the best French dish. Regarding snails, I only tried them once I became an adult. It was precisely two summers ago. After studying abroad for a semester, I've been confronted with the idea that foreigners had about France.
Most of the students from other countries that I talked to were thinking that France was a place where people were on strike 24/7, ate snails and frogs at each meal, and lived very romantic lives. I'm being a bit caricatural, but in a way, this experience got me thinking about how I've missed certain typical French things. One year later, when the occasion presented itself, I decided to try the infamous French dish. I didn't think that it would be something that I would like to eat, but it turned out that I did. The snails were baked with a sauce made out of parsley. And it was delicious.
I was ready to go for snails for a second time. But this time, I didn't choose to have some in any random place, I went to L'escargot Montorgueil. On the menu, you have the choice between big or small snails, which can be cooked with foie gras, truffle, or even pepper. They also serve classic French dishes like duck, beef, pork, lamb, and salmon, and they, of course, serve frogs.
During this lunch, I chose to eat lightly, and I had six foie gras snails followed by a French toast-style brioche. The snails came with bread sticks and bread along with a special clamp and a kind of fork with two prongs, which are there to help you eat your snails.
I think that L'escargot Montorgueil is a must-try when you travel to Paris. It gives you the occasion to try traditional French cuisine while enjoying spending time in an amazing atmosphere. The design of the restaurant, which is Second Empire style, gives this restaurant this kind of very Parisian chic setup.
If you hesitate to eat in a place this fancy because you think that there is a certain etiquette to respect that you might not know about, don't! It is a place where a lot of tourists come to eat, so servers are familiar with people coming there to try snails for the first time. If you ask them, they will go through the menu with you, and they will explain to you the different meals. But just so you know, it is highly possible that they struggle to communicate in English with you. Despite what they show on Emily in Paris, French people tend to speak English very poorly.
Not far from this restaurant, there is a very famous bakery called Stohrer. Just like L'escargot Montorgueil, it is a century-old place. Stohrer was founded by Nicolas Stohrer, who was a royal baker around the time when King Louis XV ruled France. This renowned baker invented the popular French pastry called le baba au rhum.
A Visit to the Yves Saint Laurent Museum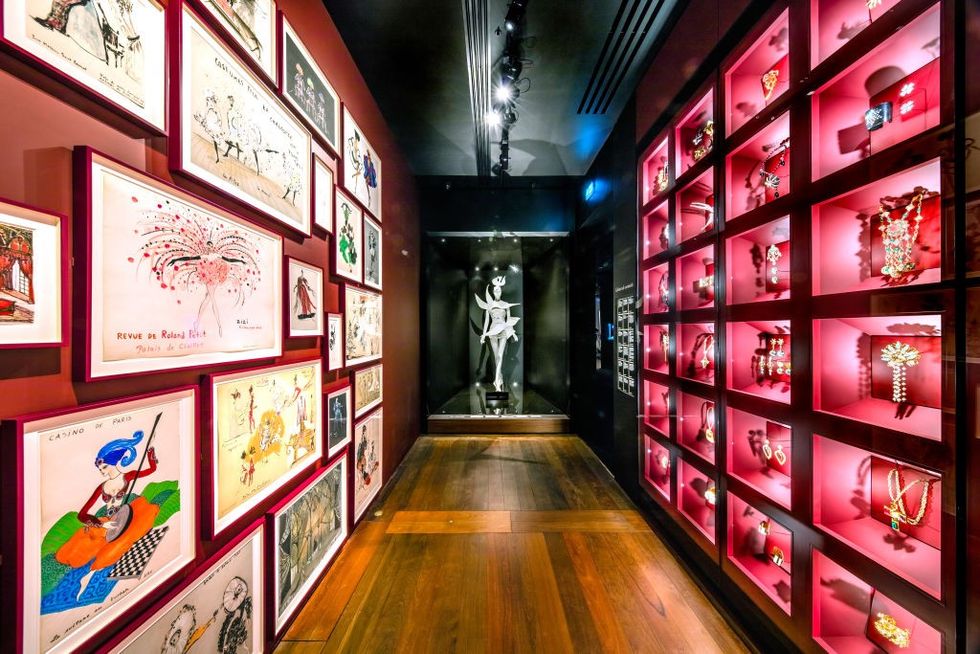 Yves Saint Laurent Museum in 2018
Luc Castel/Getty Images
The Yves Saint Laurent Museum opened back in 2017. Since then, every year, fashion lovers are invited to go to the 5th of the Avenue Marceau in the 16th arrondissement of Paris to discover or rediscover the impact that Yves Saint Laurent has had on fashion.
The choice of the location of the museum is deeply rooted in the brand's history. For several decades, this particular hotel of the sixteenth arrondissement of Paris was the place where Yves Saint Laurent's team was conceiving the pieces of his collection. And it was also there that the high-profile clientele could try on the pieces that they fancied in the dedicated salons.
When I visited this museum, an exhibition called Gold by Saint Laurent was on display. I love how it takes us through the fashion journey of Saint Laurent, explaining what drove him to be into fashion. Then showing us his world, we get to see some of the celebrities he worked with and hung around with. This exhibition might be the only place where you can see big French icons such as rockstar Johnny Haliday and actor Catherine Deneuve in a photo with Saint Laurent in one room. And then, in another room, you can see pictures of Black fashion icons such as Grace Jones or André Leon Talley attending one of Yves Saint Laurent's events. I was amazed by how eclectic Yves Saint Laurent's social world seemed to be.
The other thing that really amazed me was the beauty of the collection of dresses. There were not any pieces shown that didn't scream elegance, class, great taste, couture, and luxury.
If you are interested in visiting the Yves Saint Laurent Museum, buy your ticket in advance on the museum website. Unlike the Dior gallery, you don't have to get your tickets two weeks ahead of your visit. You can get one for the same day if you go to the website early in the morning.
An Afternoon at the Palace of Versailles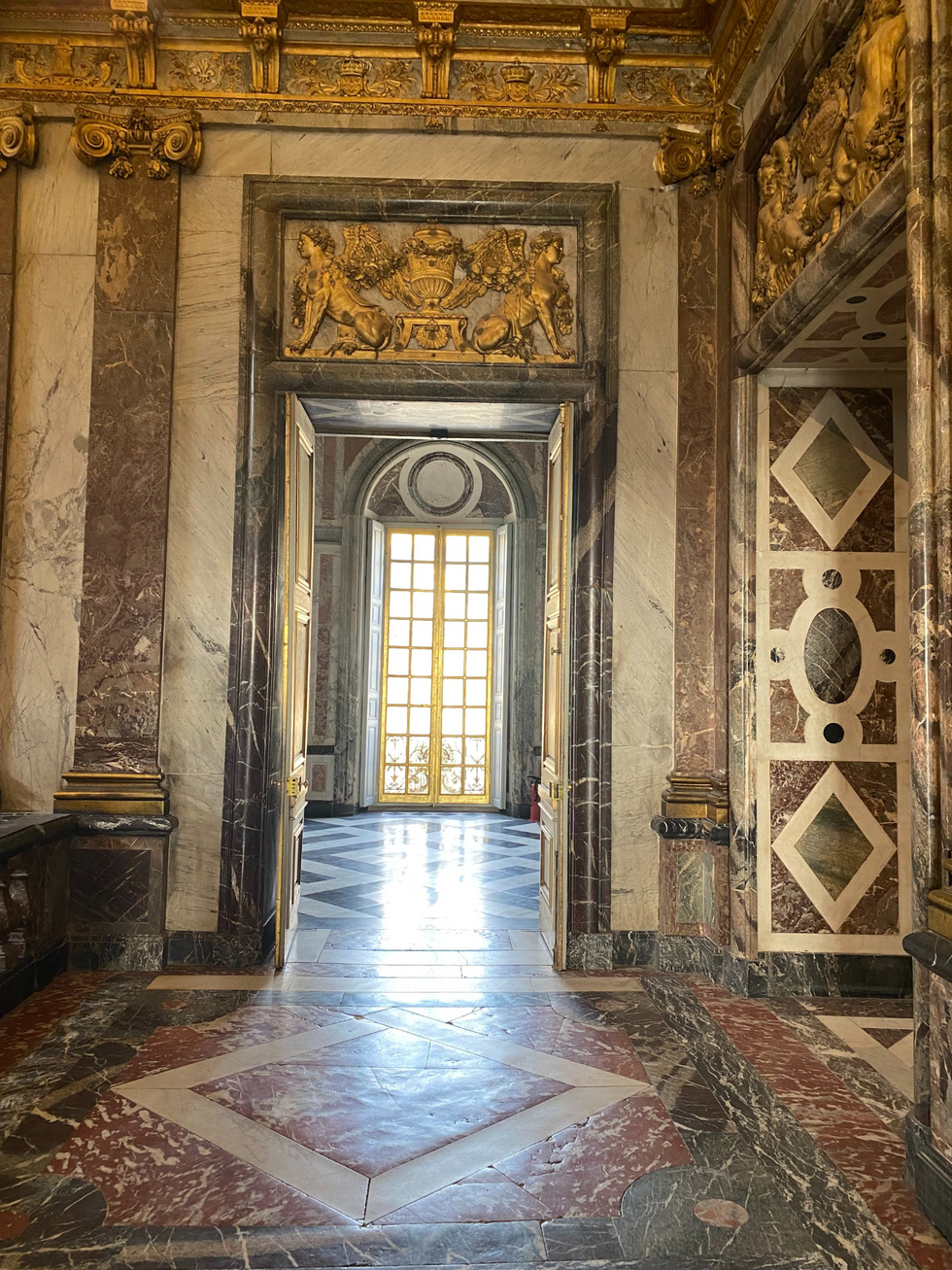 Courtesy of Thia M.
The mythical castle constructed at the demand of Louis XIV isn't far away from Paris. Depending on where you are in the city, you can get there in half an hour or in one hour. When you get off at the station Versailles Rive Gauche, you only have a few minutes to walk before arriving in front of the beautiful and majestic portal of Versailles Castle. Even before entering the castle, you will feel the spirit of wealth and greatness that this place conveys. If you take a closer look at the portal, you'll notice that it is made out of gold and that it has details on it, such as a sun which is Louis XIV's emblem. The same symbol is reproduced on several doors and moldings inside the palace.
Once you pass the gates and the security check, you will find yourself in a courtyard facing the castle. Once again, the immensity of the palace standing in front of you and the beauty of the golden details that decorate the front can leave you in awe. The rooms I enjoyed the most were the Queen's bedroom, in which you can feel that each and every detail was chosen to reflect the refinement of her majesty. I also liked how the King's room resembled strength and power. The other room that I was really eager to discover was the Hall of Mirrors.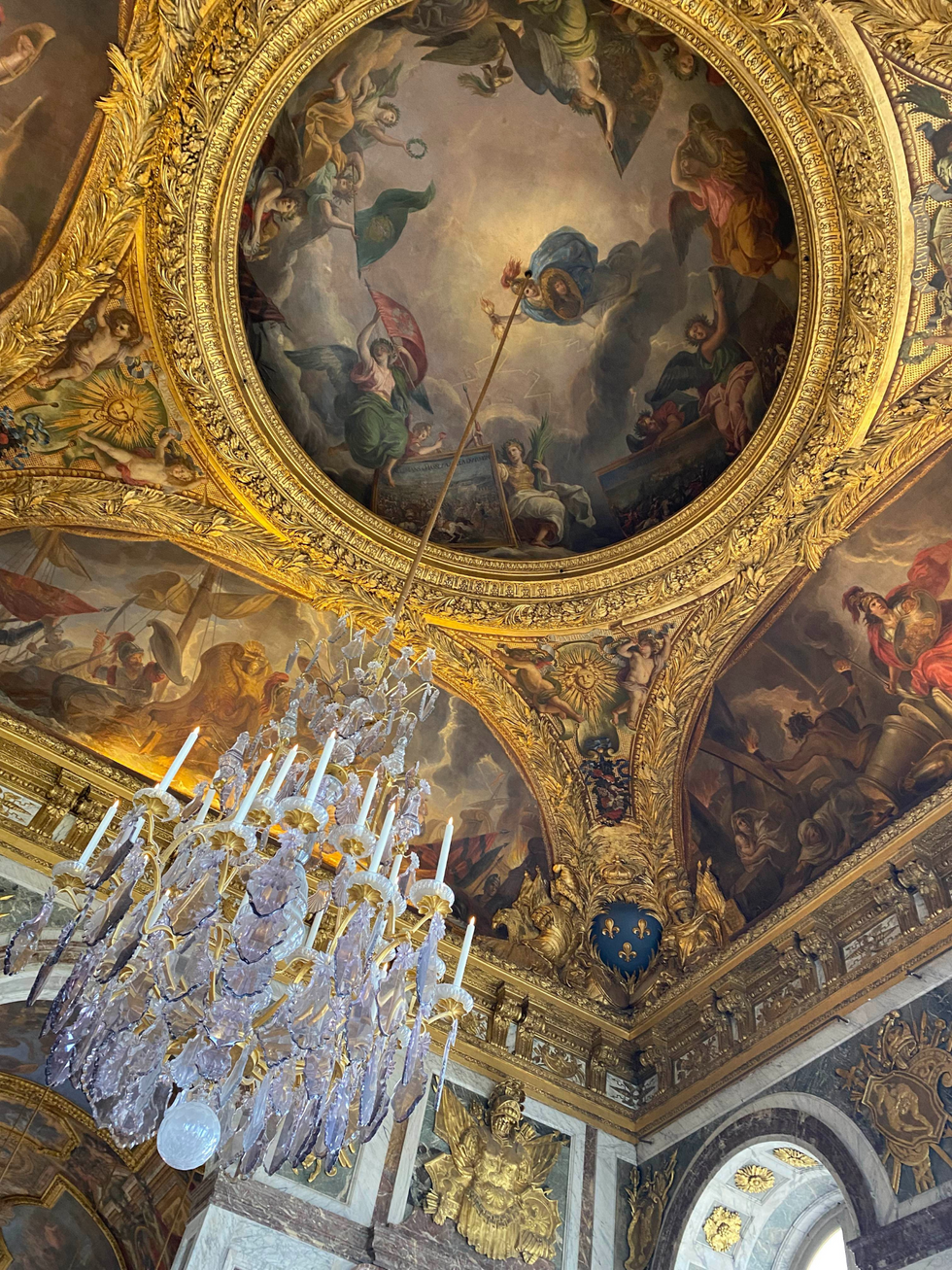 Courtesy of Thia M.
I've seen many pictures of this famous section of the palace, and I couldn't wait to see for myself how it was to walk in this large gallery full of mirrors. When I walked into the room, I was surprised by its dimension (it's a very long hallway) and the number of chandeliers that have been installed all along the gallery. If you are lucky, you may be able to have your picture taken without having too many people in the background. But with this particular room of the palace often being crowded, the best solution might be to take your picture anyway and to edit the people from the picture when editing it.
Once we finished visiting the castle, it was time for a sugar break. So, we went to the popular tearoom Angelina for hot chocolate. It is one of Paris's institutions in terms of tearooms. The first boutique of this franchise opened 120 years ago and quickly became a hot spot that appealed to the Parisian aristocracy. What differentiates Angelina from other pastry shops is their unique way of making hot chocolate.
After spending almost two hours in the castle and taking the time to enjoy a hot chocolate at Angelina, we did a quick tour of the palace's gardens. If you want to visit the Palace of Versailles without being in a rush, you should take between two to four hours of your time to do it so that you fully appreciate your experience once you get there. The palace closes its doors at 5:30 p.m. So I recommend you to go there at 2 p.m. at the latest. Tickets for visiting the palace and the gardens cost €19.50, which is $20.50 USD.
Dinner at La Villa Massaï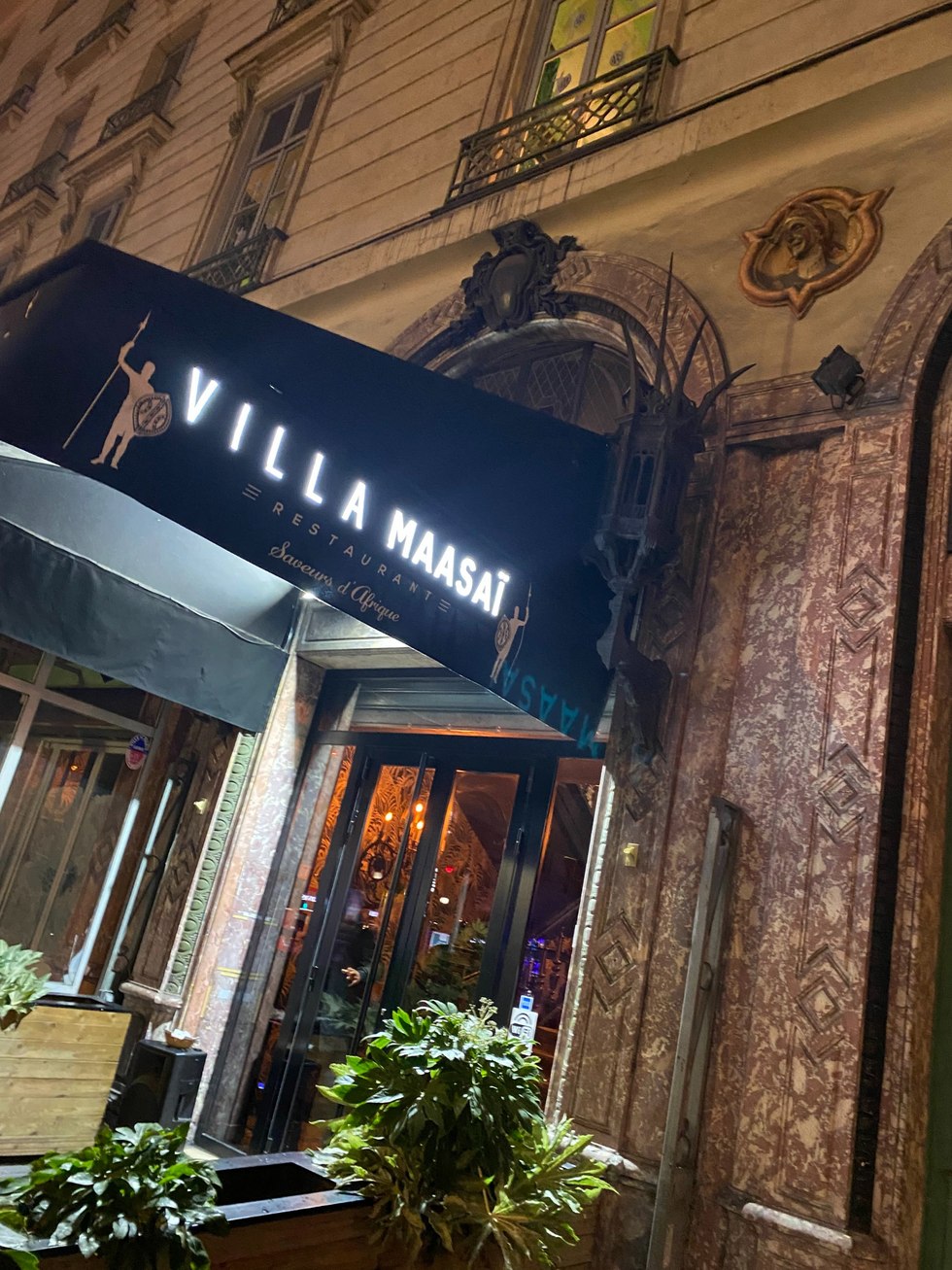 Courtesy of Thia M.
For a friend's birthday, I recently had the occasion to have dinner at La Villa Massaï. It is one of the hottest African restaurants that Paris has to offer. With its remarkable decoration inspired by Maasai culture, this restaurant is giving you a unique experience as soon as you enter and go through the stairs that face the entry. I love the fact that we were greeted by the staff when we first walked in, and then they guided us toward our table. While the DJ was playing Afrobeats music (French singers with African roots, such as Maître Gims or Dadju were definitely on his playlists, as well as a lot of great Nigerian artists), we took the time to settle, and then a server gave us the menu.
I went for lamb cooked in the dibi way, which is a West African specialty. Some of my friends ordered maafe (another typical West African dish), and one went for a poulet DG(it's more of a Central African specialty). One thing is for sure we all were very pleased with our meals. The food was so tasty that I didn't leave anything on my plate. And to further the experience of tasting African flavors, I choose to drink a mojito bissap. When I go out for drinks, my cocktail of choice is the mojito. And whenever I go to some African events, I'm always happy to have one or two glasses of bissap. So when the server told me about the mojito bissap, it really triggered my curiosity, and I just had to try it. It only took me a few sips to decide that a mojito bissap is better than an actual mojito. I love how the drink, made with hibiscus flower and rum, has a more sugary taste than the classical mojito.
A Stroll from the Champs Elysées to the Eiffel Tower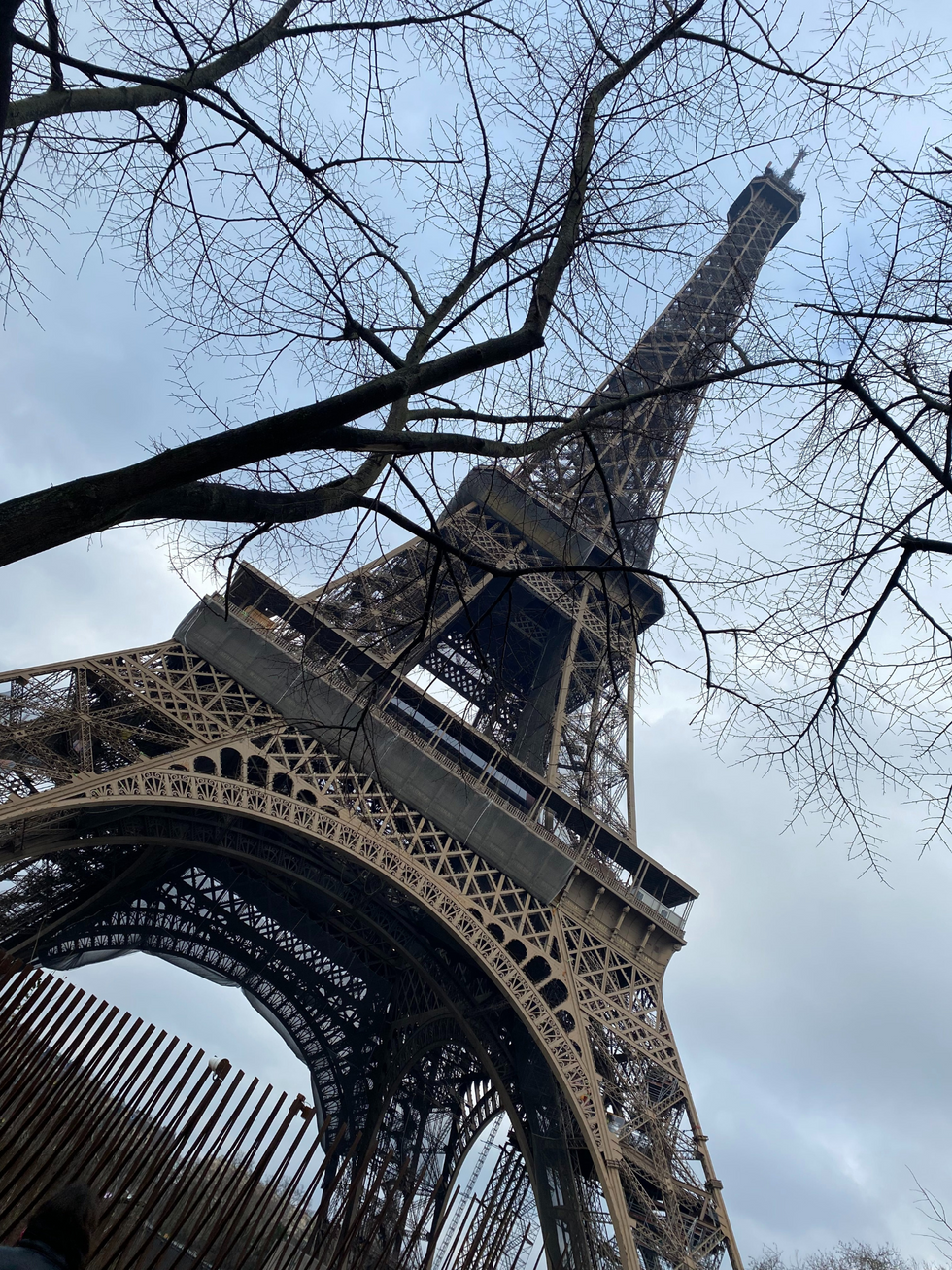 Courtesy of Thia M.
I recently had a conversation with some American tourists, and they told me that one of the things they appreciate the most in Paris and that they found very different from the U.S. is the fact that they felt like Paris was a pedestrian-friendly city. For them, circulating in the city was totally doable on foot, which is true. But we tend to rely too much on the metro, when walking can enable us to see and feel the Parisian ambiance, see what Parisian people are actually wearing, find some little shops that you wouldn't have heard about otherwise, or why not do some window shopping.
Speaking of window shopping, or actual shopping, I feel like one of the best ways to combine walking while treating yourself is to take a walk from the subway station, George V, all the way to the Eiffel Tower. It's an itinerary that is only about half an hour long that gives you the occasion to wander on the Champs Elysée, which French people like to call the most beautiful avenue in the world. This big commercial area has your needs covered. If you are looking for macaroons, just go to Ladurée or Pierre Hermé, if you are more interested in luxury, you'll find what you need at Louis Vuitton, Dior, or Bulgari. If you are more into beauty, there is a Sephora nearby where you can go shopping. And if you plan on having lunch or dinner here, just know that there are a lot of restaurants in this area too.
I mentioned window shopping earlier because it is my favorite thing to do when I'm walking on Avenue Montaigne. This street, specially designed to link the Champs Elysée to the Alma Bridge, is where you can find the highest concentration of luxury brands. Chanel, Prada, and Gucci, to name a few, have stores there. What is particularly pleasing to me is to see what scenography, what products, and what colors are in season by peeking inside the high-end stores. I also like walking by those 4- or 5-star hotels, dreaming that one day I'll experience a stay in one of those places.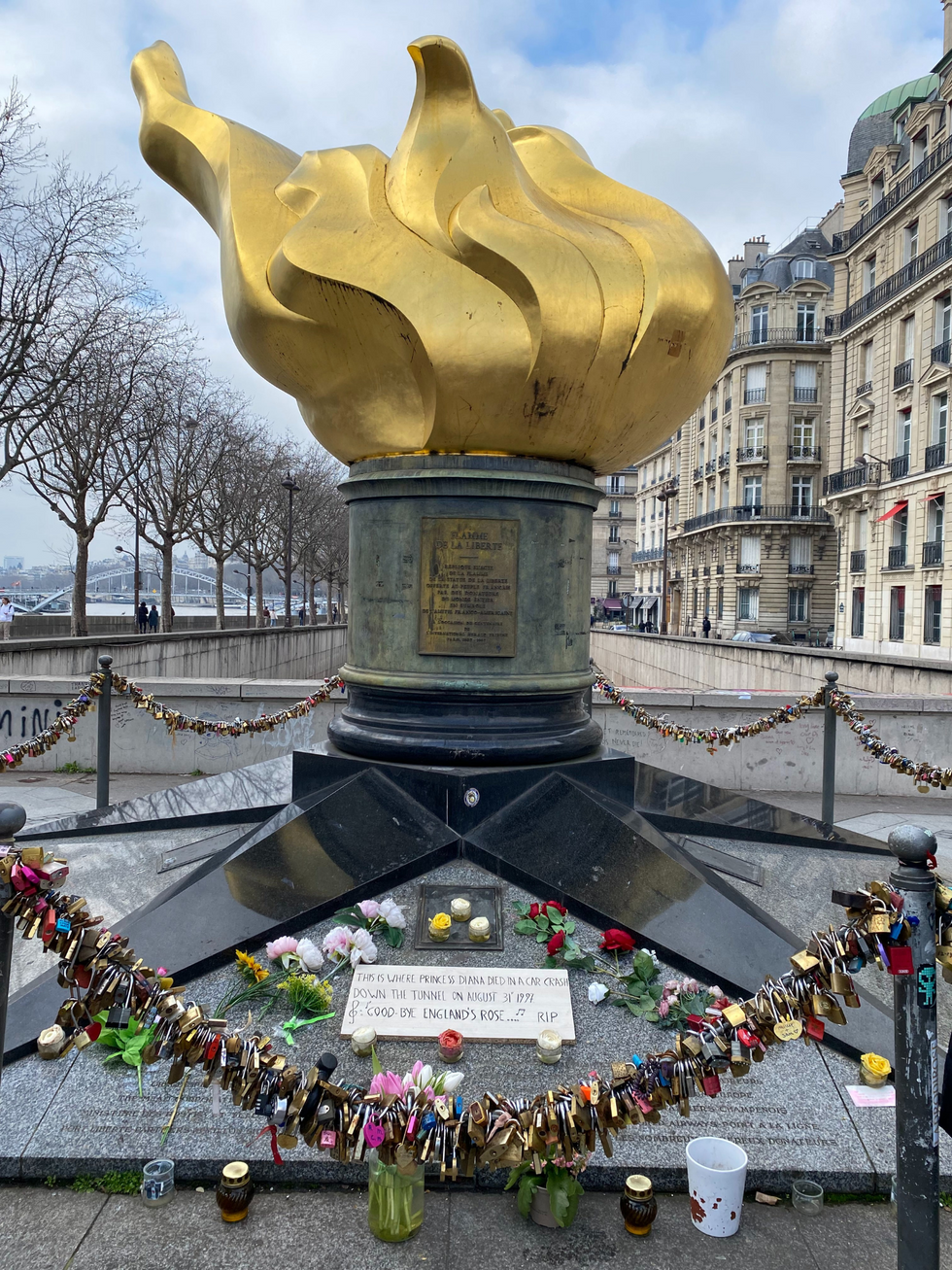 Courtesy of Thia M.
Within minutes, you'll arrive at the Alma Bridge. Facing the bridge, you will see the Flame of Liberty, a statue gifted from the U.S. to France during the '80s. You can see in its design that it is made to emulate the flame of the Statue of Liberty as a symbol of the great relationship between the two countries. However, many Parisians think of this installation as a gesture from the Americans to France. Rather, they see this statue as a monument built to honor the late Princess Diana, who passed away in a tragic accident that happened nearby. People often leave a flower at the feet of this Flame to commemorate the Princess of Hearts.
Once you have crossed the bridge and taken many pictures of La Seine, you only have to walk down the Quai Jacques Chirac (yes, it has been named after this famous former French president), and in more or less fifteen minutes, you will find yourself in the Eiffel Tower Garden. If you decide to climb the tower without having bought your ticket online, you will wait several hours before accessing the monument. To get tickets online for the Eiffel Tower, you have to book your reservation one to two months ahead. You should know that even with an e-reservation, it is less likely that you can access the tower right away.
One weird fact about Parisians is that if you mention to them that you're going to go inside the Eiffel Tower, you will notice that a lot of them have been living here for several years but have never done it. I personally think that it can be explained by the fact that many people that you encounter in Paris have moved here for their studies, or in order to get a job. And most of them have developed a certain lifestyle that evolves around certain hobbies, passions, or activities that they have, forgetting about the wealth of Parisian patrimony and not taking the time to enjoy visiting Paris landmarks.
I hope that you appreciate my guide as much as I loved wandering in Paris, thinking of what I will recommend you to do during your stay here.
Featured image by Charday Penn/Getty Images