Sydnei
Sydnei Jarman is the founder of Her Modern Life, a digital destination for multicultural millennials. She specializes in all things fun and fashionable!
Last week, I had an anxiety attack in the middle of the work day. Beyond not being able to breathe, it was absolutely embarrassing to explain to my co-workers why I was in the utility closet crying.

Now that I've had a chance to regroup and get my thoughts together, I'm reminded of a few tips that my therapist suggested to control my anxiety in the workplace.
Read on for some tangible tips of how to implement self-care in the workplace and combat anxiety.
Get Some Fresh Flowers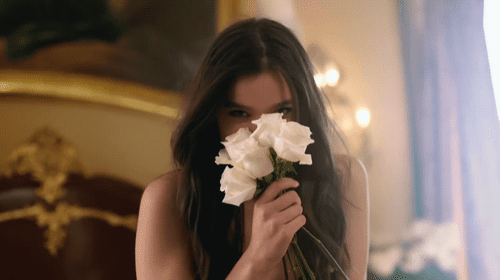 If you're in a creative funk at work, flowers will definitely help.
Bright pink or orange orchids give off energy of passion, creativity, and joy, while white orchids give off the energy of clarity, calmness, and peace. Tulips are actually my favorite, but if I'm ever feeling overly jittery, I'll go for orchids. Also, pay attention to the color of the pot that you plant your orchids in!

Change Your Wallpaper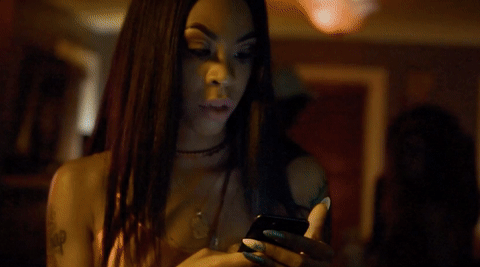 According to The NY Post, Americans check our phones roughly 80 times a day, which is crazy! Each time we check our phones, we see our wallpapers. What images are you constantly viewing on and off of your phone?
Another way to ease your anxiety is to hang your favorite art prints around your desk space or even your bedroom (for the "work from home" crew).
Keep Fresh Fruit Around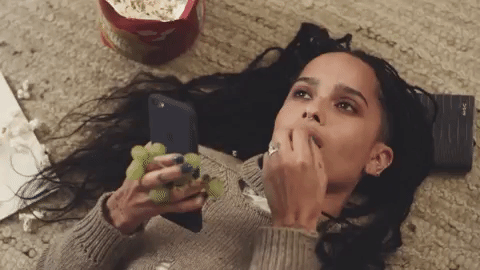 If you've already planned out your lunch for the week, pack some extra fruit for your breaks. This route is healthy, convenient, and will help maintain your stress levels.
If you experience a crash around 2 or 3 P.M., try oranges, melons, or blueberries to boost your mood. The vitamin C and natural sugars in these fruits will give you the extra energy you need to finish the day strong. Also, bananas are a good source of amino acid tryptophan, which our bodies convert to serotonin. Serotonin is the chemical in our brains that promotes relaxation and calmness.
Tune In, Tune Out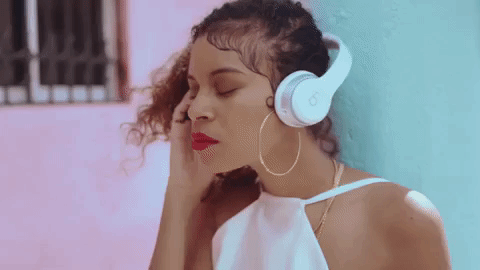 Make a work-appropriate playlist for yourself. This can include songs, ambient sounds, or even your favorite podcast. Whatever soothes you!
Audio waves can break up the monotony of a quiet office or soothe the chaos of a busy workspace. Notice what kind of settings trigger your anxious feelings and find sounds that are the opposite of that. If you work in a place without lots of greenery or natural lighting, nature soundtracks may help you feel more comfortable and less closed in. Many of us spend most of our day at work, make that time as relaxing as possible.
Candles + Oil Diffusers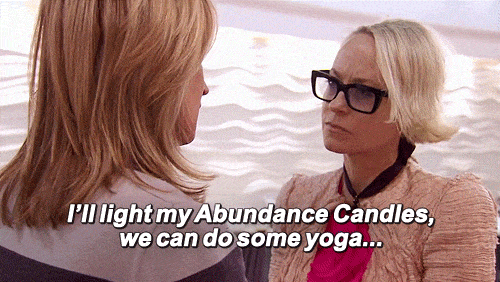 Pro Tip: if you're allowed to use candles at work, sit them on a heater instead of lighting the wick. The candle will last longer and the scent will spread more quickly. For everyone who cannot light candles, try an oil diffuser. Lavender scented oil or candles are perfect for alleviating anxiety. Lavender has natural elements that help with anxiety and migraines.
The GuruNanda USB Wall Plug In Diffuser is my absolute favorite. It's small, but effective. The GuruNanda Natural Mist can plug into the wall or your computer, which makes it super convenient. It works just like a larger diffuser and you can use any essential oil that you prefer. When I'm working, I use lemon oil to boost my energy. When it's time to wind down, or if I'm feeling anxious, I'll switch lemon for lavender.
Hydrate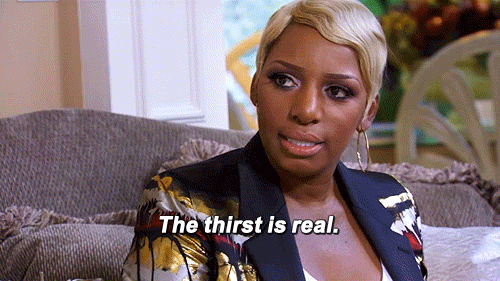 Pretty self-explanatory. Water cures everything. But seriously, water is nature's great gift to us.
If you really want to beat anxiety, tie this one in with number 3. Adding lemons or berries to your water helps with flavor and gives your extra nutrients to keep yourself balanced. If you're feeling anxious before a big presentation or meeting, add lemons to room temperature water to calm your nerves. If you don't have a water bottle with a fruit diffuser in it, here's a quick hack: add all-natural lemon juice to your water. It'll have the same effects and may be easier to deal with at work!

This article was originally published on HerModernLife.com.
Want more stories like this? Sign up for our newsletter here to receive our latest articles and news straight to your inbox.
Featured image by Shutterstock