Shay Moss
Shay Moss (@s.moss) is a lover of sunflowers, sequins, and celebrating Black achievement. As a former high school counselor, she has always taken pride in helping others accomplish their goals. Her love for female empowerment inspired her to create "Good Girl Season", a lifestyle blog committed to motivating women in various aspects along their life journey.
A year ago, I was triggered by a tweet. It read:
"If you didn't come from a wealthy family, then a wealthy family should come from you."
This was posted on a page I really liked, because it was dedicated to teaching our community about investing, flipping properties, purchasing stock, etc. While I always appreciated that type of content, I wanted to see more transparent posts acknowledging the fact that everyone isn't quite there yet. This led me to start saving money, on a smaller scale, that would add up over time. My ultimate goal was (and still is) to get to the point where I can make large investments, but we've all gotta start somewhere right?
One of the biggest ways I've been able to save more money is by living beneath my means and finding ways to cut back on expenses. If you want to know some of the ways I've cut back on everyday expenses and how I've ultimately saved $1,500 because of it, here's what I did:
I Re-evaluated My Car Insurance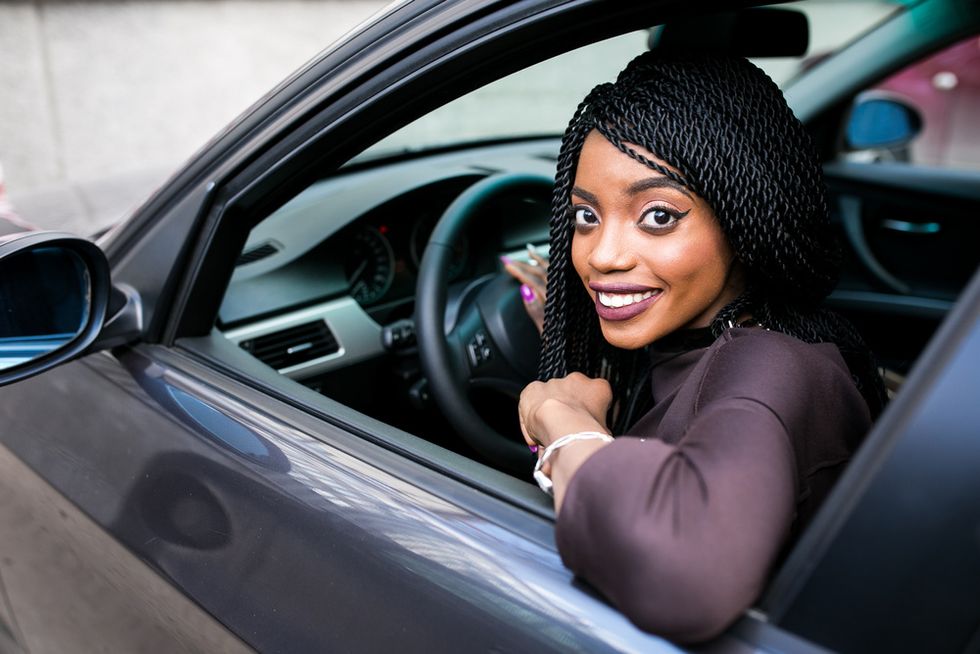 Shutterstock
My premium was a bit high from a few speeding tickets in the past. I called my insurance provider, and asked how long it would take for them to fall off my record. Come to find out, they'd already been removed the month prior, but they never updated my account! The representative informed me that my new monthly payment would be lowered by $30. However, I didn't stop there. I also called a few of their competitors for free quotes.
Ultimately, I found a premium that was another $19 cheaper. So, I switched and ended up saving $49/month, which was an extra $588/year put back into my pocket!

I Re-evaluated My Cell Phone Service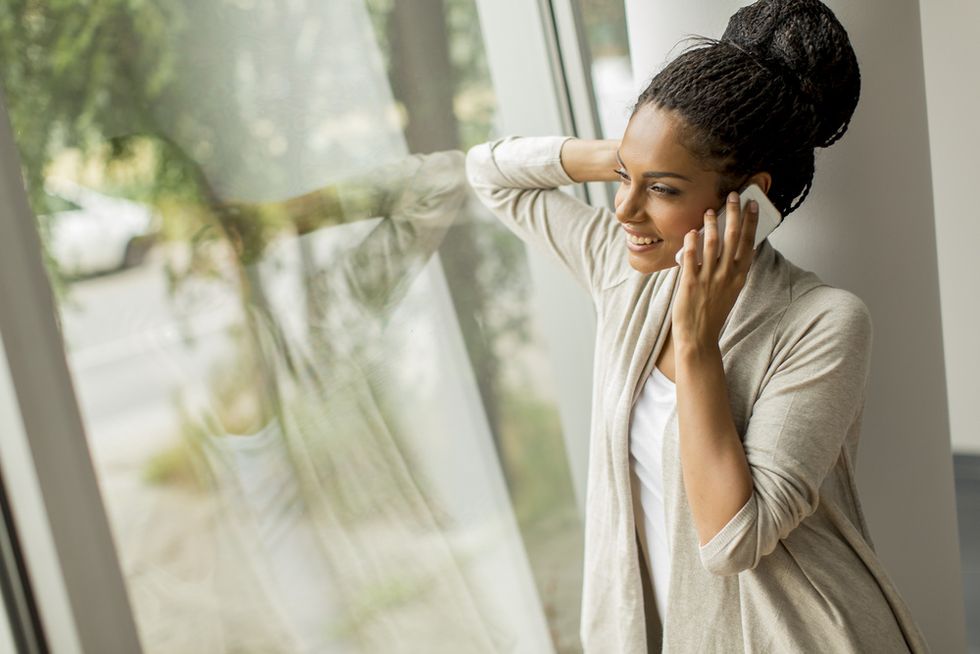 Shutterstock
I browsed my service provider's website, and noticed an advertisement for a free Netflix subscription, for customers with at least two lines. My fiance' and I recently started a family plan, so I called to find out if we could receive this incentive. Turns out, we had access to a free subscription the whole time, but the representative who signed us up never mentioned it! I then set up that free Netflix account, and by cancelling my old subscription I saved $12.99/month. (You may be reading this thinking, Or she could've just borrowed someone else's account. I definitely support that as well...do whatever works best for you boo!)
Shortly after that, I noticed a new plan listed on their website that was $15 cheaper than ours. It was almost identical to our plan, with the exception of two minor changes we didn't even care about, so I made the switch. This new service plan (plus eliminating my Netflix) put $27.99/month back into my pocket...that's $335/year.
I Re-evaluated My Electric Bill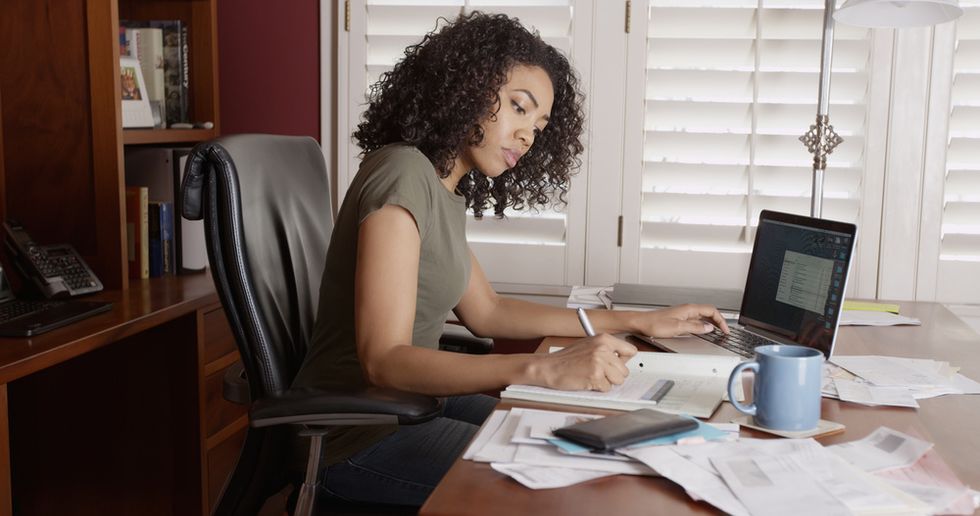 Shutterstock
(This would only work if you live in a state that has multiple options for energy companies.)
Bae handles our utilities, so while I was negotiating the phone bill, he was getting free quotes from competitors of our electricity company. He ended up receiving a quote for $11 cheaper, so we switched. That saved us $132/year.
I Made Temporary Sacrifices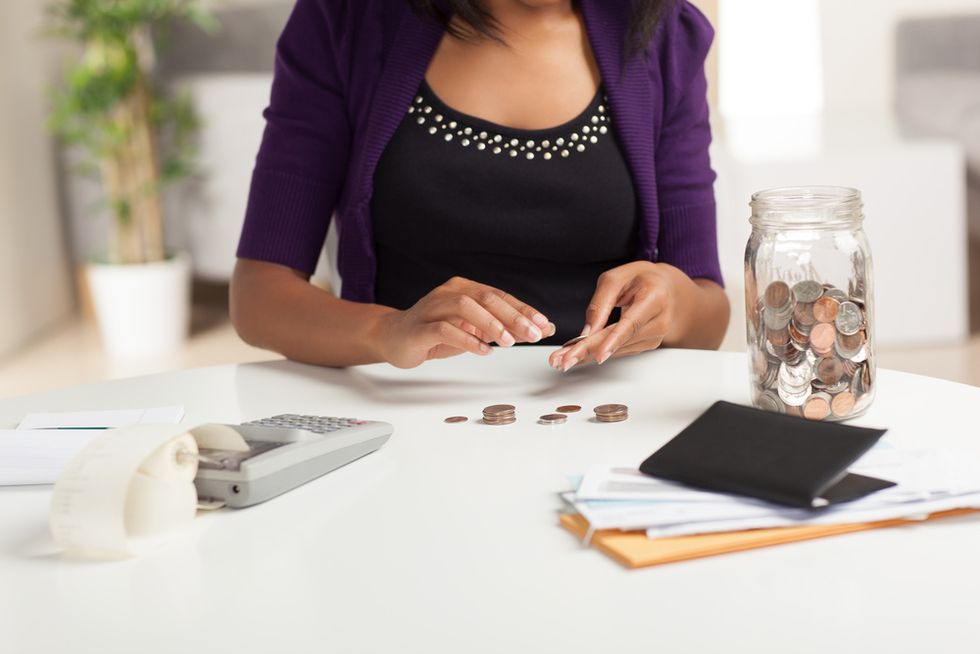 Shutterstock
Lastly, I decided to eliminate a few costs temporarily, until I hit a few of my personal savings goals. My complex has a really nice gym that I never use. So, I canceled my gym membership, and started using it. I also pushed myself to do more in-home and outside workouts. This saved me $15/month, which was $180/year. The next one was tough, but I decided NOT to upgrade to the newest iPhone! As bad as I wanted a nicer camera, I still chose to pay the remaining balance on the phone I had, then started saving an extra $27/month. This was the first time I didn't have a "phone note", and I felt really good about it. I decided, moving forward, if I can't afford to pay in full for a new phone in cash, then I don't need it..
In total, I was able to save $1,559 from a few quick phone calls and making slight sacrifices! What started out as a temporary change, has shifted into a new lifestyle where I am constantly on the lookout for more ways to cut expenses and save money. I still have a ways to go to reach my long-term goals, but I'm glad I finally got down to the root of my problem. It was me. I had to get out of my own way, on this journey to financial freedom.
Want more stories like this? Sign up for our newsletter here to receive our latest articles and news straight to your inbox.
Featured image via Shutterstock