Shala Marks
Shala Marks is just a creative black girl who loves Christ, community, and culture. See how those intersect through her writings on peculiaronpurpose.com and connect with Shala on Instagram @peculiaronpurpose.
At the end of August 2020, I quit my job and took a leap of faith to pursue my creative passions of writing and connecting Christian women. This wasn't an easy decision for me because 1) I have worked since the age of 15. With the exception of my freshman year of college, I don't know what it's like to not have a steady income. And 2) I worked for a very prestigious government agency and had accomplished a lot during my time there. I wasn't walking away from a small thing; this was security, especially in a time where many experienced unstable employment.
However, my husband had just graduated from dental school and got a job in Dallas, TX. I truly believed God had shown me that this was the perfect time to transition. And although I knew the unknown wouldn't be easy (new city, new experience of defining work for myself), I could've never imagined just how difficult this change would be.
I've read a lot of inspirational blog posts about leaving your 9-to-5 and pursuing your passions, entrepreneurship, and #blackgirlbosses. They usually tell us to push fear aside, chase after our dreams, and be OK with failing because the process is worth it in the end. But in all my reading, I've never seen anyone talk about the other struggle that comes with entrepreneurship, specifically that of an independent black woman.
You see, when I left my job, I didn't have a set plan. I had just launched a blog with an idea to parlay that into a larger business, but the logistics weren't there. So, I used the first few months of unemployment to seek God and gain clarity and direction for my vision. Then, I began to work toward it: writing blog posts, promoting content on social media accounts, adding in YouTube videos, and creating a monthly newsletter. And all the while, my income remained at zero. Sure, I had a few final checks roll in from my previous job, but after they were deposited, it was nada.
For the first time in a very long time, I didn't have an income.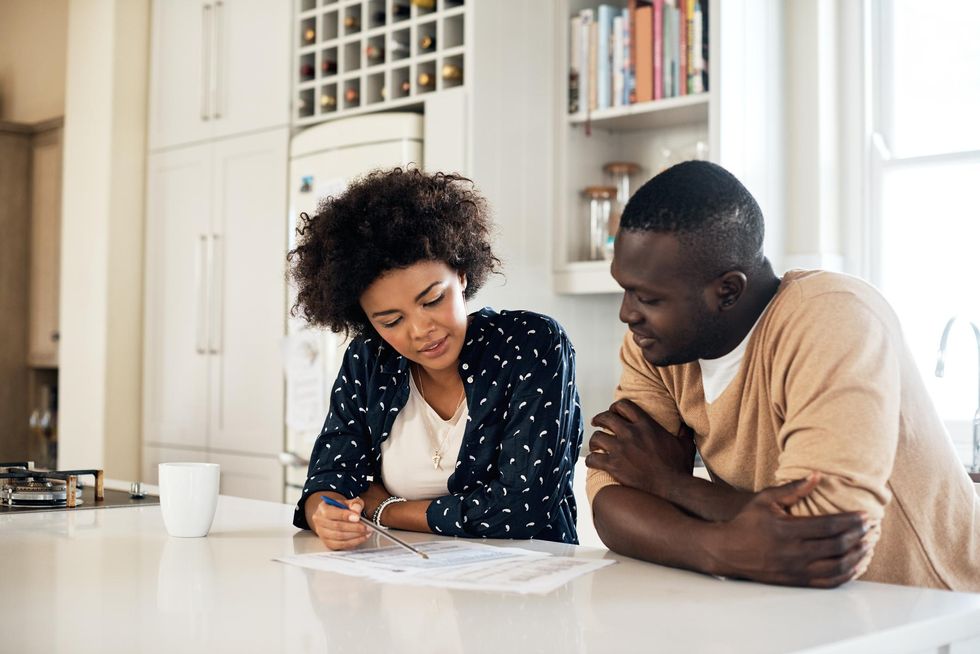 Getty Images
And I quickly realized that this was challenging for my independent self.
But, I know you're thinking, you mentioned that your husband graduated from dental school, right? Yes, my husband is a dentist, which is another reason why the timing of the transition worked out. He was now going to have an income to support us both, so I truly had the opportunity to not work traditionally or be concerned about making money so that I could focus on starting my business.
You would assume that provision would put me at ease, but I have to be honest: it did the opposite. I know there are many women who would love for a man to fully provide for them, and although I understood that it was a blessing, I wouldn't quite say my feelings toward it were joyous.
I continued battling with these feelings one evening as my husband and I talked. I was discouraged by the different expenses that came along with starting my own business and even more so by the fact that I needed to keep spending without contributing financially to our household. Now, this type of conversation wasn't new for us. I'd cry about my no-income insecurities and my husband would remind me that although he's working, it's our money; I am working toward something greater that will benefit us in the future, and I contribute in so many ways beyond the finances. And even though, mentally, I knew all these things were true, emotionally my heart couldn't accept them.
"Maybe I'll get a real job," tears filled my eyes as I spoke. "That way I can bring money in and not feel like a leech." My husband looked at me lovingly and asked, "Babe, why can't you just let me take care of you?"
It was at that moment that I realized a profound but sad truth: I didn't know how.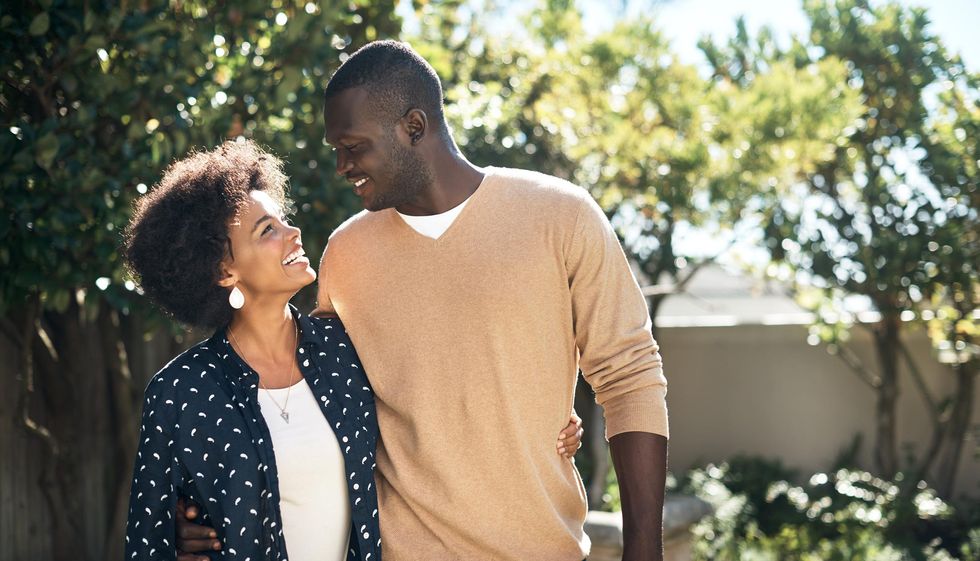 Getty Images
I don't know how to be taken care of. It hurts to write this, but I need to let it sink in.
I'm newly married and now in a position to be taken care of, but I don't know how to allow my husband to do that.
And I realized it's because throughout my life, I have rarely had that luxury. When I was younger, I used to love singing along with Ne-Yo to "She Got Her Own". It wasn't until I got older that I realized she had no other choice.
How many black women are independent because they've had to be? Because as a child, you saw your single mother struggling to raise you and your siblings, so you made it a point to take the pressure off her, at least when it came to providing for you? In my hometown, we could start working at age 15 and a half, and six months after my 15th birthday, I had my first job at Kroger. Of course, I didn't make much, but I was able to use my little paychecks to buy my school clothes and take a small burden off my mother.
In college, I saw those around me receive financial help from their parents, yet I was solely responsible for all my expenses. I applied for every scholarship available to help pay my tuition, bought a used car with my refund check, and worked multiple internships to pay my rent and cover books, food, and gas. I had no other choice.
And not only have I continued providing for myself, but I am also the one who usually financially supports my family. So, it makes sense that being a "receiver" is foreign to me when I've been used to my "giver" role—marriage included. When my husband and I first got married in 2018, he was in dental school while I worked. Although he contributed financially from his tutoring gigs or DoorDash runs (bless his heart), I was the real breadwinner for the first two years of our marriage.
Although my husband constantly reminds me that I supported us then so that now he can, it's still so easy for me to feel uncomfortable in this position.
There is a sense of comfort that comes with knowing you're fully taken care of and you don't need to hustle and grind to make ends meet. Many black women have given themselves that comfort because they didn't have other dependable options.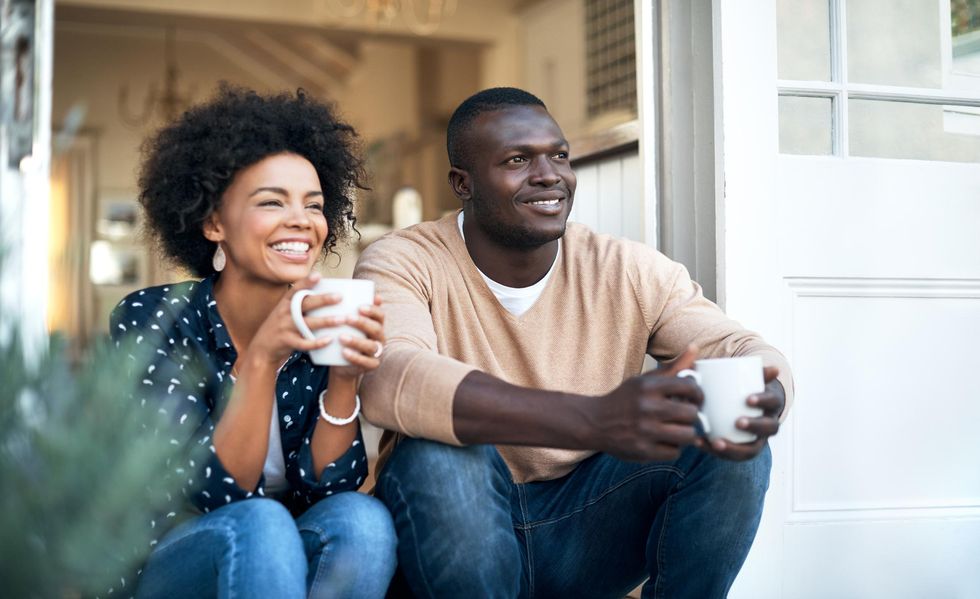 Getty Images
I have prided myself on being an independent black woman. I'm proud that I was able to take care of myself and still can if need be. But, I am coming to realize that if left unchecked, this self-sufficiency can hinder me from experiencing a different type of freedom.
There is so much power in having a choice, and for so long, my only choice was to depend on myself. But this season is teaching me that I can provide for myself in a new and much-needed way: by allowing someone else to support me.
Working so much to provide for my financial needs caused me to neglect many personal aspirations. But now I am able to support a different part of myself because I'm choosing to receive.
Accepting support is a form of self-care, something even the most Destiny's Child-esque independent women need. And it's more than OK to embrace this option when you're blessed to have that choice—sometimes it's the best way to truly look out for you.
Featured image by Getty Images

Keep reading...
Show less