Raquel Robertson
Raq is a multi-passionate entrepreneur who empowers the everyday woman through her beauty content creation. She also specializes in hair and makeup artistry for bridal and special events and runs a successful hair accessory business catering to women on the go. With her diverse skill set and passion for empowering women, Raq has built a thriving community that caters to the modern woman's lifestyle and beauty needs.
I know you've heard of it before and probably had the question, "What is the Curly Girl Method?" If you're new to getting your curls to where you want them to be, then you're in the right place!
I remember when I would look at pictures of people with beautiful curls with the definition I wanted. It was 2013 when I realized my hair was far from where I wanted it to be. Imagine curly roots and straight ends or straight ends even when my hair was wet. I didn't experience a relaxer, but I fried my hair over and over again from straightening it.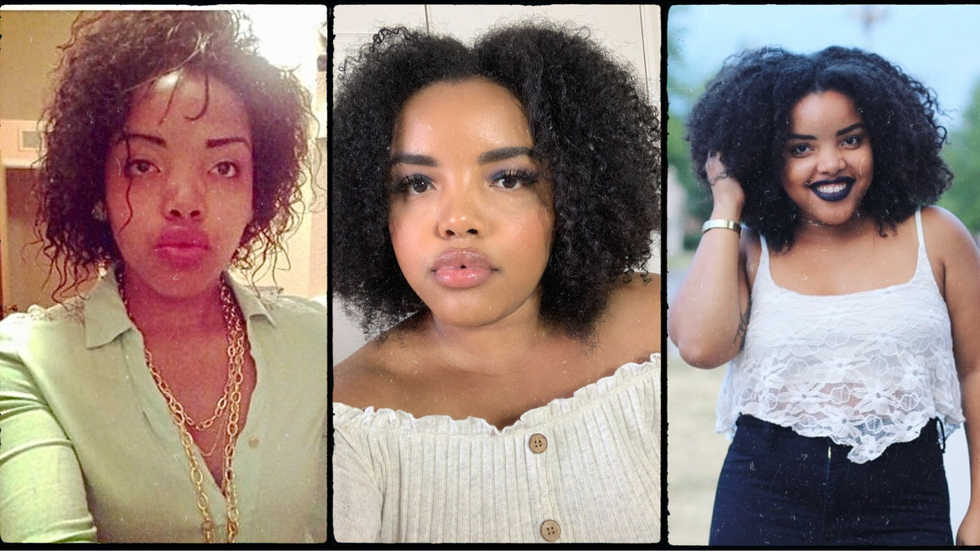 (L-R) My hair before the Curly Girl Method, during, and my hair at its longest (with shrinkage)
Courtesy
I remember dreaming about full luscious curls and healthy hair. So how did I get my hair to where I wanted to be? Years of practice and training my hair, yes. But ultimately, learning a version of the Curly Girl Method saved me!
The Curly Girl Method is a hair care approach that emphasizes the use of natural, sulfate-free, and silicone-free products to enhance and care for naturally curly hair.
The Curly Girl Method: In 4 Steps
Cleanse
Condition
Style
Maintain
The Benefits of the Curly Girl Method: 
The Curly Girl Method encourages the use of gentle, natural haircare products that are free of harsh chemicals. This can help reduce hair damage, breakage, and dryness, leading to healthier and stronger curls.
The Curly Girl Method emphasizes techniques like scrunching, plopping, and diffusing to enhance and define natural curls. This can result in more defined, bouncy curls with less frizz.
By following the Curly Girl Method, people often find that their hair becomes more manageable, making it easier to style and maintain on a day-to-day basis.
For people with naturally curly hair, the Curly Girl Method can be a way to embrace and celebrate their natural hair texture rather than feeling like they need to straighten or manipulate it to fit in with societal beauty standards.
So where to start?
A good place to start is to think about your full routine. And now would be the perfect time to take a look at the products you're using on your hair because they could be doing more damage than good. What to look out for? When shopping for products, it's important to steer away from products that include sulfates, silicones, and parabens. Also, since water is one of the only ways to hydrate your hair, ensuring water is one of the first items listed in the ingredient list for your products is important.
Bonus Step: Prep your hair before you wash.
Trust me when I say this, detangling your hair in sections before washing will not only save you time but help you decide what products to use on your hair for cleansing and styling. Part your hair into four or six sections, then dampen your hair with a spray bottle that has water. Or sometimes I like to use a mix of conditioner and water. Trader Joe's Tea Tree Tingle Conditioner with Peppermint and Eucalyptus is a product you didn't know you needed until you use it. The slip creates the perfect base for detangling. Once you've detangled, twist or braid the hair before cleansing.
1. Cleanse
In the shower or in your sink, wash your hair in sections, starting with one section at a time. Apply shampoo on the scalp to start. There is so much controversy about not using shampoo and using a co-wash-type product, and truthfully, a clean scalp and hair are how you'll see the best results with styling and moisture. Additionally, you can use a shampoo that won't strip your hair of its natural oils.
Products can only work properly if the base is prepared correctly! Every hairstyle lasts long with a good base. Ensure that the shampoo touches all of the hair shaft.
2. Condition
Replenishing the moisture after shampooing is key. Apply a deep conditioner for the time it says on the product label. I've tested it out and can confidently say that there are no additional benefits from keeping products in longer. On the contrary, doing so can sometimes do more harm than good. Unless the product suggests you can keep it overnight, I wouldn't do it. After rinsing out your deep conditioner, be sure to condition your hair. Don't skip this step, this step is the beginning of the styling product, believe it or not.
3. Style
DO THIS STEP WITH YOUR HAIR SOAKING WET. I'm not yelling, but I can ensure that you'll get the best results this way. Whether you're twisting your hair or preparing your hair for a wash 'n go, apply your product in sections using the praying hand method, gentle finger combing, or a Denman brush. Also note that leave-in, styling product, and mousse will be your best friend.
Oh, and if you've heard about the LOC (leave in, oil, cream) or LCO (leave in, oil, cream) method, skip the oil. Oil is not intended to go on wet hair. It creates a layer on the hair and makes any maintenance hard. Think about it, if you apply oil to water, what happens? They don't mix!
4. Maintain
How you maintain your hair is up to you because this part of the routine looks different for everyone. But my recommendation is to do low manipulation styles. The phrase "less is more" in this scenario is true. The most important part of maintaining length or preventing damage is ensuring your ends aren't split, and your hair isn't breaking off. If you find your hair is missing hydration or moisture, spritzing with water or a water and conditioner mix will do the job. If needed, massage your scalp with oil but not too much or too often because your hair grows from your scalp, and too much oil could clog your hair follicles.
Other key factors in achieving flourishing curls include little to no heat styling, taking your time, and being gentle with styling and detangling. Overall, the Curly Girl Method can help people with naturally curly hair achieve healthy, defined, and manageable curls while also embracing their natural hair texture. I would recommend the Curly Girl Method to anyone who is just getting started.
Ultimately, find what truly works well with your hair, experiment, and be patient!
Let's make things inbox official! Sign up for the xoNecole newsletter for daily love, wellness, career, and exclusive content delivered straight to your inbox.
Featured image by Hector Pertuz/Getty Images
Oily skin girls, stand up! Let's be real, you don't want to be talking to a friend or colleague and notice they're distracted by the shine from your face looking like your makeup is dripping off. Or you decide to skip foundation altogether because you're frustrated with not finding foundations that work well with your oily skin.
As an oily-skin girl myself, I've tested so many foundations on the market, so you don't have to! Before we get into the foundations themselves, let's talk a little about oily skin and some good practices. Having oily skin can be challenging, as it tends to produce excess sebum, which can lead to shine, enlarged pores, and acne breakouts. However, with the right foundation and makeup application techniques, you can achieve a flawless and long-lasting look.
How to Apply Foundation on Oily Skin: Good Practices
Start with a Clean Canvas: Properly cleanse your skin before applying makeup. This will create a clean canvas for your foundation to adhere to and help prevent clogged pores.
Set with Powder: After applying your foundation, set it with a light dusting of translucent powder. This will help absorb excess oil and keep your foundation in place for longer.
Remove Makeup Thoroughly: At the end of the day, make sure to remove your makeup thoroughly using a gentle cleanser or makeup remover formulated for oily skin. This will help prevent clogged pores and breakouts.
Practice Good Skincare: Consistent skincare routine is crucial for managing oily skin. Use oil-free and non-comedogenic skincare products, including cleansers, toners, and moisturizers, that are specifically formulated for oily skin to help regulate oil production and keep your skin balanced.
AND DRINK YOUR WATER!
5 Starter Foundations For Oily Skin
Jumping into my five top recommended foundations for oily skin. Between having oily skin myself and working on clients with oily skin, here's what I've seen to work from the ones I've tried.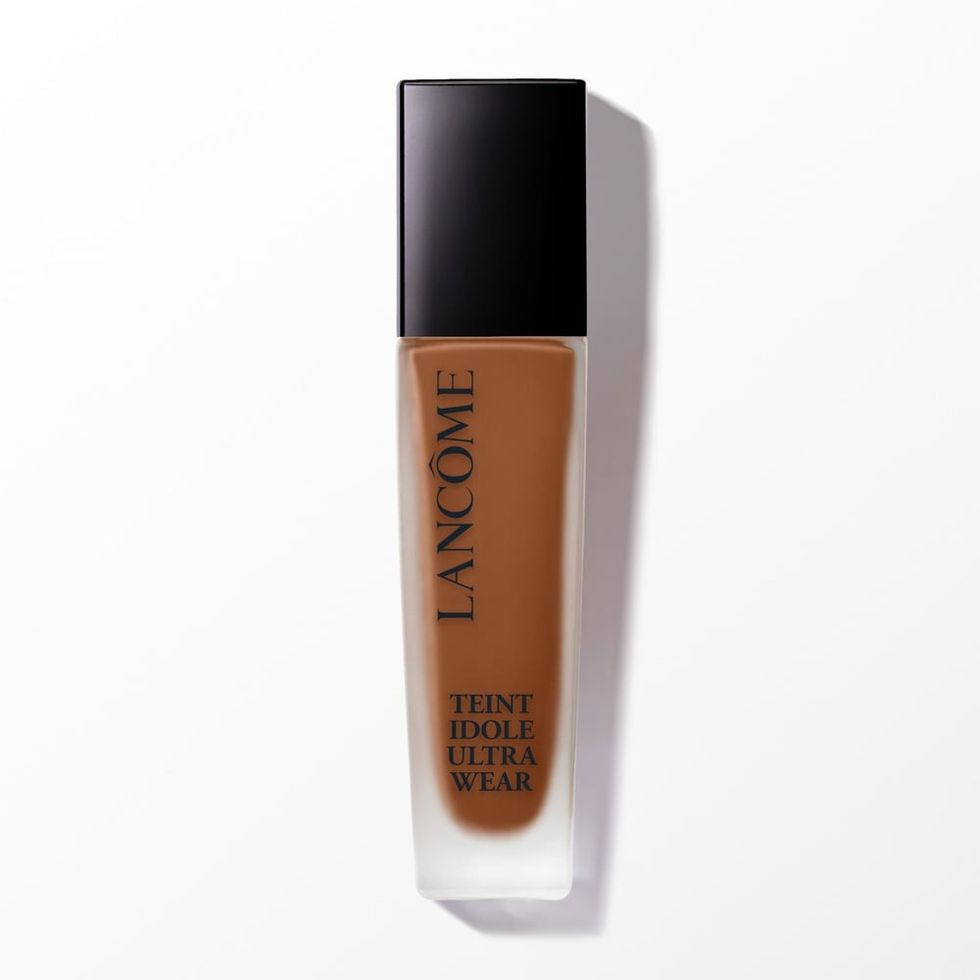 This foundation has a natural matte finish which is perfect for oily skin. I love it because it's lightweight and not cakey. This is my current favorite that I've been wearing faithfully for EVERY occasion. From an everyday makeup look to a night out on the town.
Lancôme
Soft Matte Complete Foundation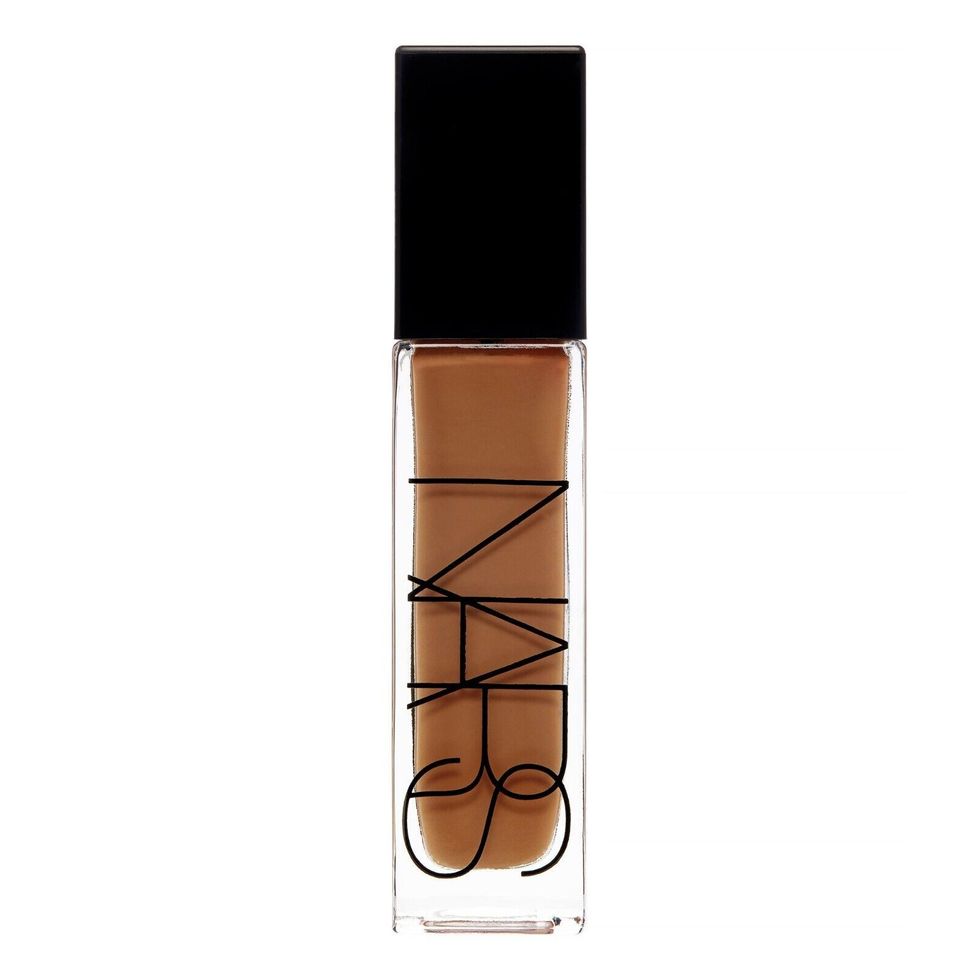 NARS
I recently used this foundation on a bride, and the application plus the finish eliminated the stress of being oily and having to touch up throughout the day! Imagine dancing the night away and realizing your foundation didn't move. Since foundation is the base of a makeup look - it is crucial you're using a good one.
NARS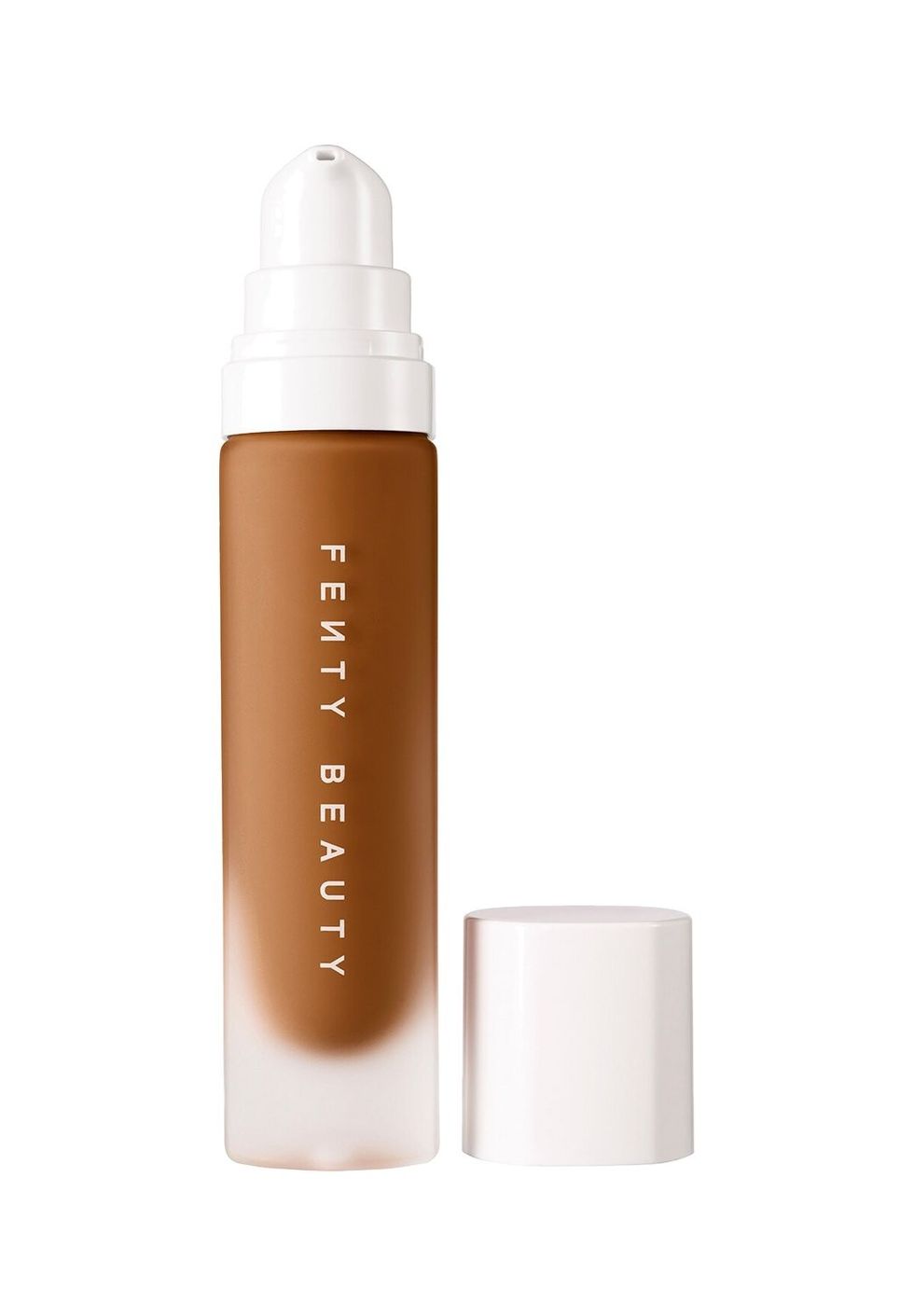 Fenty Beauty
The name says it all! This soft matte long-wear foundation saves the girlies. I mean, who doesn't love everything Fenty Beauty anyway? The key to this foundation is making sure you grab the right shade and that it matches your undertone.
Fenty Beauty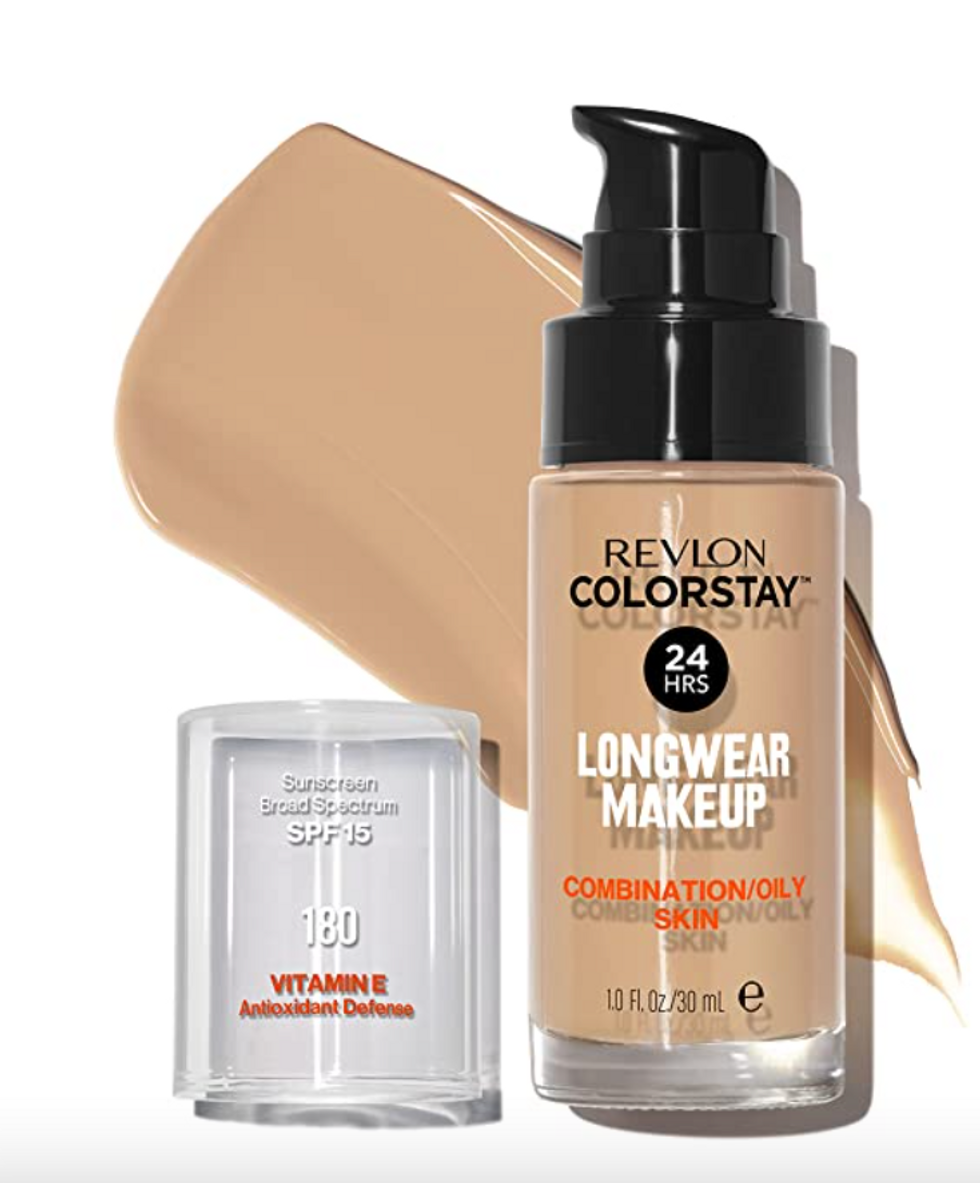 Revlon
If you're looking for a more budget-friendly foundation option, then this is your match! From the application to the amount that comes in the bottle, you can't go wrong. One thing I love about this line is that it calls out if the product is for "combination/oily skin" or "normal/dry skin." When shopping for this foundation, grabbing a shade from the "combination/oily" skin selection is the direction you want to go.
Revlon
Studio Fix Fluid SPF 15 Foundation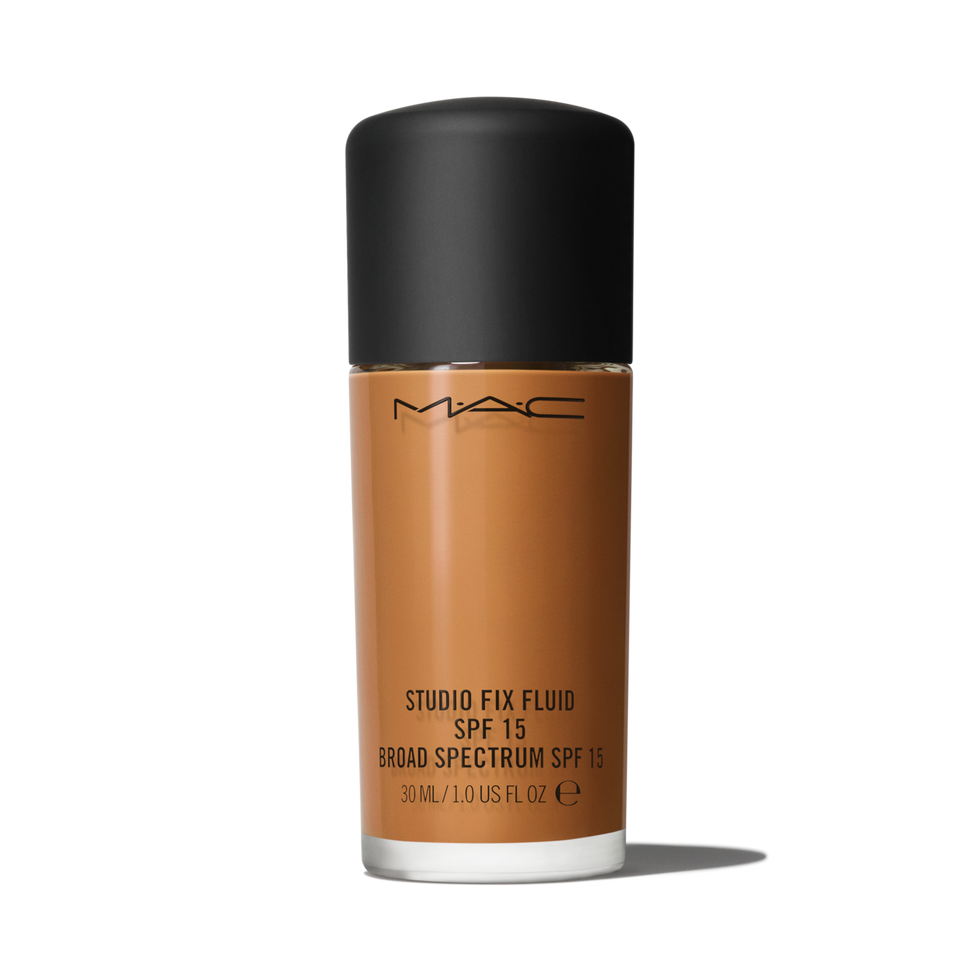 MAC
Lastly, MAC has been around for a long time, and there are people who stick with MAC once they've found something that works. This was the same for me! When I first started building my makeup kit, I ran straight to purchase this foundation. Not only did I work at a MAC store for some time and learned about this foundation, but other artists raved about it as well. They have a large range of shades to choose from, and having a foundation with SPF is a plus! The finish is like satin and perfect for us oily skin girlies!
MAC
I could go on and on. The trend with all of these foundations is that they have a matte finish and are typically lightweight. The key is to avoid heavy or creamy foundations, as they can make your skin look greasy. Ultimately, everyone's skin is unique, so it may take some trial and error to find the perfect foundation and makeup routine for your oily skin, but these foundation options are a great place to start. Don't be afraid to experiment with different products and techniques to find what works best for you!
Feature image by svdtikd/ Getty Images
Ahh, water! The one thing we need to survive and the only thing that fully hydrates our hair. But did you know not all water is the same? Considering the different water types, hard water is talked about the most in the curly/natural hair community, as it's doing our curls a royal disservice. By definition, hard water is water that contains high levels of minerals such as calcium and magnesium, which can have damaging effects on your hair.
Have you moved to a new state or country recently, and you noticed a difference in your hair even though you have been doing the same routine as before? The first thing most people attribute the change to is their environment, and in most cases, the water is the culprit. Myself included.
As someone who moved from Colorado, where you could drink the water out the faucets, to Atlanta, where filtered water is what you should drink and use. Over time I started noticing a tremendous amount of change in my hair! My hair went from being full, moisturized, and able to easily retain length to now being frizzy with increased shedding combined with a dry and itchy scalp.
I freaked out and had no idea the cause because my routine and products were the same, which made me consider if the water was why I was seeing such a change in my hair.
The effects hard water may have on your hair:
When you wash your hair with hard water, the minerals in the water can form a buildup on your scalp and hair. It can also create a barrier that prevents haircare products, such as shampoos and conditioners, from effectively penetrating the hair shaft, leading to reduced efficacy of these products. Hard water can strip your hair of its natural oils, leaving it dry and frizzy. The high amount of minerals in hard water can disrupt the natural pH balance of your scalp and hair, which can lead to dryness, frizz, and increased porosity of the hair shaft.
If you have color-treated kinky or coarse hair, hard water can cause your color to fade more quickly. The minerals in hard water can strip the color molecules from your hair strands, causing your hair color to become dull and faded and reducing the longevity of your hair color. Hard water can also irritate your scalp. The minerals in hard water can create a film on your scalp that can clog hair follicles and lead to issues such as dryness, itchiness, and dandruff.
The best hard water solutions for natural hair:
First things first, do a hard water test to determine if you actually have hard water. It's recommended that you have one done by a professional, but if you want to do it by yourself, Amazon has options for you to choose from.
1. Install a showerhead water filter.
After the test, the next best option would be to grab a water filter showerhead and replace yours. Some people opt for a water softener system installation, but a showerhead filter can be a much more affordable DIY alternative to removing some of the minerals found in your hard water at a more cost-effective price point. The water filter will help to reduce the amount of minerals getting on your hair when you wash your hair.
2. Use a chelating or clarifying shampoo.
The help of a new showerhead filter combined with washing your hair once a week with a chelating or a clarifying shampoo should allow you to start to notice a real difference. Although clarifying shampoos are stronger than washing your hair with a regular shampoo, a chelating shampoo is considered to be stronger than that in its ability to remove buildup and residue on the scalp and hair that goes beyond the surface.
Some naturals opt for a once-a-month clarifying wash, but it can be done as often as once a week if needed. For chelating shampoos, start off with once-a-week washes, but if you find the frequency is too abrasive, use could be scaled back to once a month. For product recommendations, check out InStyle's "The 5 Best Clarifying Shampoos for Natural Hair."
3. Do an apple cider vinegar rinse.
Apple cider vinegar is known for its multiple uses, acting as a naturally acidic hair rinse is one of them. The reason it works so well is that acidic ingredients are effective in counteracting the pH imbalance created by the hard water. You can go the DIY route by mixing one part ACV with five parts water to create the rinse. After that, apply the solution to your scalp, massaging the mixture there and working it down the hair shaft, paying attention to your scalp and ends. Rinse your hair after five minutes and resume your wash day routine, following the rinse with your preferred conditioner.
Hard water can have detrimental effects on your hair, including mineral buildup, dryness, frizz, color fading, scalp irritation, and reduced efficacy of haircare products. If you have hard water in your area, using a water filter to soften your water and the right products can help mitigate these effects and help get your hair back to a place you're familiar with.
Let's make things inbox official! Sign up for the xoNecole newsletter for daily love, wellness, career, and exclusive content delivered straight to your inbox.
Featured image by Sofia Zhuravets/Getty Images