When I became pregnant, my husband and I asked each other the obvious question: who will stay home and watch the baby?
After much discussion and pinching numbers, we decided I would be the stay-at-home parent. I quit a job that paid well, promised work security, and had great benefits--in other words, a "real" job. I was nervous about letting this part of my life go, and I feared that my independent nature would suffer. I thought I would lose my identity and simply become "Mom" and "Wife". While some days are harder than others, the reward of watching my son develop and grow is worth all of the fussy days. My life of mom-hood has just begun, but already I am learning more about myself than when I worked in the corporate world.
Raising a baby is dirty, exhausting, and let's face it, there is no money to be made. But it has its own rewards. For instance, when my son laughs it's like time wraps us in a blanket and it's just the two of us in a warm cocoon. The fact that I'm not making money is irrelevant when I'm given these priceless moments throughout the day. Motherhood is a constant push and pull between reward and striving for patience. Like any job there are good and bad days.
Here are six comparisons of being a stay-at-home mother (SAHM) vs. a "real" job.
1. I Still Have a Boss
My son is the new boss in my life and even though he is much more adorable than my former manager, I still have to take his crap (literally). I conform to his schedule, I am his dancing monkey performing for his entertainment. He rules with an iron fist, all squishy 20 pounds of him.
2. I Can't Call HR for Personal Space Infringement
As a SAHM my days consist of a tiny human clinging to some body part or another all day long. I didn't anticipate the complete lack of personal space. Having an eight-month-old for a shadow is loud, messy, frustrating, and physically painful at times. His poop and snot have become an extension of my own bodily fluid; I can be covered in it and it doesn't even phase me. My husband will come home and ask, "Is that food or poop in your hair?" to which I respond, "Could be either, I haven't showered in days.". Mom confession: my kid sneezed sweet potato into my cereal today... I ate it while he laughed, I was too tired to care. No HR representative to document this complete violation of common courtesy, because this is motherhood.
3. I Still Go to Meetings
As a former engineering scheduler, technical writer, and editor I have a lot of meeting experience. As a stay at home mom, I still go to meetings. Now I go to story time meet-ups, a baby learning group, and a walking club. The awesome thing about my new meetings is that I get to choose which ones I attend and which ones I skip. Another bonus: the screaming tantrums are now age appropriate behavior. Whenever my son breaks down in a meeting, I remember that it's better to console a baby than an adult who doesn't get their way.
4. A New Dress Code
My business neutral wardrobe has been replaced with purple reindeer pajama pants and a baby food splattered t-shirt. "Dress for success" means yoga pants and running shoes because going the extra mile is now feeding the baby and going for a jog. My "must have" accessory is a panty-liner because I don't get scheduled bathroom breaks post-labor, they just...happen.
5. My Job Title of "Mother" and "Wife" Does Not Define Me
When I lost my "official" job title, I knew that I needed another label besides "mom"--something that was my own. Yes, I am a proud mother and wife, but I am also a writer, best friend, total book worm and so much more. I enjoy breaking the stereotype of SAHM. I am not the woman who sacrifices her desires by giving all of herself to appease her family's needs. By making a conscious effort to be more than "Mom" and "Wife" I will maintain my individuality. I will hold onto my dreams as hard as I hold onto my son. I will nurture my aspirations, while loving my child. By staying true to myself it makes me a better mother and wife.
6. Being A Stay-At-Home Mother Is Not Considered A Career --But It's Work
Before I was a mom I used to sympathize for women who were SAHMs. I pictured a sobbing mother, filthy house, and screaming kids. When a woman told me she stayed home with her children I would tilt my head in a sympathetic way and say, "Well that is the toughest job there is."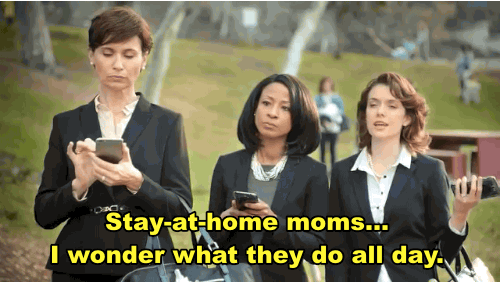 SAHM isn't a job or a career, but it is work. Some days my life is that chaotic image, but most days I'm extremely happy with my new duties. When I tell people I am a SAHM I hear the regurgitated cliché of "well that is a tough job!" but I don't need validation. I am fully aware that I'm not monetarily compensated for all of the work that I do, but I don't feel cheated. Getting to be at home with my son is a luxury, there are many families out there that don't have that option. I don't take this time for granted because I know I will have to go back to work a "real" job some day. This time I am given with my son is a privilege and a gift that comes with a massive amount of responsibility.
Rachel McKee is an aspiring author, avid reader, tea junkie, and day dreamer. Follow her blog at https://illuminatedliteration.wordpress.com/ for more personal essays and book reviews.

Featured image by Getty Images
Climbing up switchbacks and taking hair-pin turns way too quickly and listening to The Beatles' White Album. It's nurturing someone who is running from their demons--holding them on the side of the road while you huddle under a blanket and look at the stars on the edge of a mountain lake, and concurring the darkness and greeting the morning sun while inhaling your victory into burning lungs and gazing into sleepy eyes that radiate relief that the night is over, only to take a new adventure the next night to divert the memories again.
I fell in love with a boy who was officially diagnosed with extreme bipolar disorder, but it took two years to get a diagnosis. We were both 19, young, selfish, and ignorant to the details of mental illness. There were numerous nights when I would get a phone call and the only sound on the other line would be heavy breathing and a shaky, "Help...me." I would instantly jump out of bed and drive to his apartment and find him in a puddle of puke and reeking of alcohol. I would clean him up and put him to bed and pray that he would be "better" in the morning.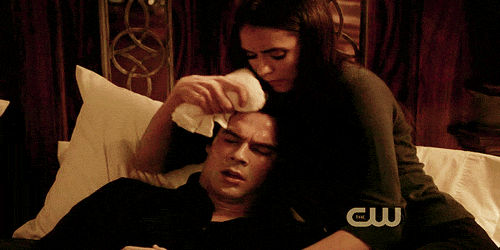 I continuously told myself that I could fix him. My touch would erase the dark circles that formed under his eyes from the impossibly long nights that he couldn't sleep. If I held him long enough his anxious, tight, wiry muscles would relax. If we partied and had fun we could be a normal couple like the rest of our friends. We could laugh and drink and be silly, not everything had to be so dark and dramatic. I did not understand that when he was on a manic high that it was not his "normal" self. The extreme happiness would not last and inevitably the other ball of fear and anxiety would swing and the Newton's Cradle that was his personality would slam back down again. The constant swing of emmotion was torturing him. I was in a perpetual state of fear that he would die and I was frustrated because I knew that I was not helping him.
He was constantly self-medicating. He drank... a lot. He cheated on me multiple times. Our relationship was crushing me and I was already working and attending school full time. During the year and a half we were together he ran away more times than I can count, stopping all contact completely. His illness was causing me to have severe anxiety and there were days when I desperately wanted to ignore him, leave him, and forget about him. But then he would call and I would criticize myself for being so selfish. I could never voice my worst fear out loud, especially to him:
What if I'm not there and he dies...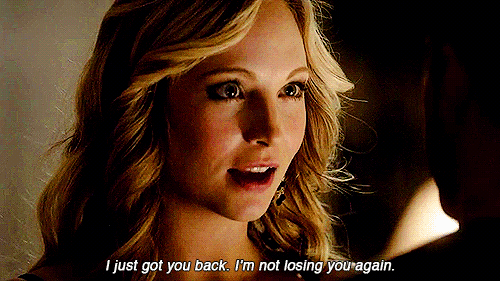 He was finally brought to a rehabilitation center where he was first diagnosed with bipolar disorder. The words schizophrenia, manic, and depressed, were tossed around like common cold and a possible ear infection. The smell of bleach and ammonia was such a sterile contradiction to the moldy, dusty appearance of the neglected building. There were cracks on the tiled floor and an eerie silence that trailed behind my reluctant footsteps as I followed a nurse to see him. I walked into a florescent cafeteria and to tell you the truth, I don't remember a single word we said. I know, I'm sorry for the let down, but I honestly can't think of what we said to each other. I remember him being very sedative and his eyes were incredibly sad. I distinctly remember going home and eating some banana cream pie only to expel it into the toilet 15 minutes later. I still can't eat banana cream pie.
Shortly after, I went off to Western Washington University to finish my four year degree. He went through more rehabilitation. We began to drift apart. I went to visit him at one more facility that was much nicer than the last. I didn't know how to tell him that I had found someone else. We weren't together, but I still felt heavy with a guilty heart that I was moving on. I made the incredibly cruel and stupid decision to tell him the day he was sent home that I was dropping out of our relationship. I will never forget the sound of his voice when he whispered in an exhausted tone, "Why would you tell me that today, the day I get to go home?" I selfishly decided that day that I was done; I wanted to leave our relationship in the past. I was bailing hard because I wanted to enjoy my two years of university life.
We have hardly spoken since that final goodbye where we literally hung up the phone and ended the conversation of "us." From our brief interactions following our breakup, and the gossip mill of Facebook, it sounds like he is doing incredibly well for himself. He went back to school and we now share the same alma mater. Without my help or influence he picked himself up and made a new life. In my vanity I thought it was me that was holding him together when ultimately he was always in control of his own life and didn't need me backseat-driving for him. His battle ultimately had to be fought with the aid of professionals and a loving family.
He has a new shotgun partner now. When I think of them driving through life together I feel a surge of emotion that hurls itself through the timeline of "us". I fiercely want her to be the one for him. I want her to stand strong where I crumbled under the weight of his illness. I won't ever get a chance to tell him that I am proud of him. Even though we shared soul-wrenching truths about ourselves, there is the ever present barrier that holds steady when lovers decide to take different directions. After speeding through the dark tunnel of time that was "us" and the discovery of illness, I hope he basks in the light on the other side.
Have you ever dated someone with a mental illness? Share your story below.