There was a time in my life when I didn't want children. A couple of things occurred to make me eventually change my mind, however. One, I was determined to prove I would never be the parent I had, at least not the woeful parts of them that I came to resent. And two, I started to get older and holidays with my family stopped feeling familiar. After that, I would come to talk about my future children with so much conviction that I even had their names together. They say words are spells, and for three years every time I spoke, I would make comments about wanting a baby and my willingness to raise my baby alone.
Now that I am pregnant, I know without a doubt I manifested my (unborn) baby and the circumstances attached. Surely, it doesn't take much to manifest a pregnancy but as someone who was perpetually single and celibate leading up to my pregnancy (irony at its finest), I did have to manifest the man and so many of the other details. On the off chance that I would not be able to find a worthy partner, it had been written into my five-year plan to use a sperm donor. The idea was appealing but it required far more patience than I could muster.
In this new world, why would I wait for a man to do anything? Coming from a space of hyper-independence, it just seemed counterintuitive.
Featured image by Getty Images
My self-esteem took a hard hit when my ex-partner expressed to me mid-argument that he didn't have sex with me often because there was a smell. This was one of the lowest moments in our relationship and, I thought, for me. However, the only thing that made me feel worse was him expressing it again midway through sex. Though the first strike for sure makes him an asshole, I realized the second time that this wasn't his intent…to be an asshole. And, yet, I felt worse than when he had announced it during our heated argument.
What I came to realize is that so many people are unaware of how to communicate in regards to sex and especially when it's an uncomfortable truth. This actually shouldn't come as much of a surprise seeing as though honest and healthy communication, in general, is really hard to come by amongst humans. Everyone always says, "Please, tell me if my breath stinks," and I'm sure the same goes for other bodily dysfunctions. I think we all would want to know rather than be held in the dark for this discovery to be made amongst multiple people before the news is finally broken to you.
And, I too, am a part of that camp! I would like to know, truly. Especially because upon my ex telling me, I realized I wasn't paranoid when I thought this might be the reason other partners had ghosted me. (It turns out, it was a super strain of a yeast infection and bacterial vaginosis, which took me so long to discover due to a major run around from multiple testing sites including being told there was nothing off or being misdiagnosed with sexually transmitted infections.)
Of course, this certainly doesn't mean hearing uncomfortable truths will be easy. So, wherein lies the problem with how my partner expressed his concerns? The first one is glaringly obvious but the second was a part of my initial epiphany regarding communication: people think it's okay to communicate this type of discomfort during sex and it's simply not. Sex, sans hookup culture (now inherently toxic and dismissive), is supposed to be one of the safest spaces for you and your partner.
As it is the space where you will be most vulnerable–bearing all of your potential insecurities and humanness. There is a time and a place for everything, it's important that we learn when that time is the bedroom and when it is not.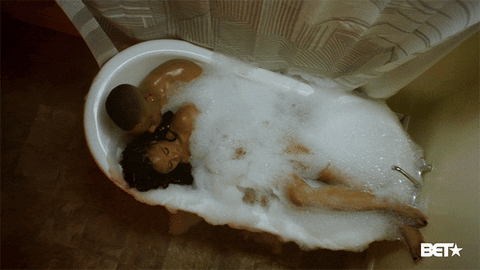 Giphy
When to Talk About Sex & Intimacy Problems With Your Partner
Communicate anything uncomfortable after sex, during aftercare, or soon after the event so you are able to provide your partner with detail while making them aware. All too often, people bring up their grievances weeks later, and by that time they may not be able to recount all the details. Just because you don't bring it up during sex doesn't mean you should avoid doing it while it's fresh.
In the instance with my partner, he had noticed the smell for months but hadn't said anything, so the time for that discussion would've ideally been prior to him initiating sex. For example, if this is your first time experiencing something like body odor, perhaps you can alternatively and (again) gently shut down the sex and have this discussion then.
When I say "don't communicate things during sex," that is not synonymous with "do not communicate inappropriate behaviors during sex." If it crosses boundaries and makes you feel unsafe – THAT should be communicated during sex. As previously stated, sex is a vulnerable space and should be one where both parties feel seen, felt, heard, and most of all, safe. According to SHAPE, sexual boundaries can look like this:
Having a safe word or phrase that effectively communicates to your partner that a sexual boundary has been crossed. This can be as simple as "Stop," or "Let's take a break."
Getting tested for STIs and STDs before and after introducing a new sexual partner;
Deciding when or how you'd prefer to send nudes or if you want to send them at all;
Choosing when and how you'd like to partake in oral sex with a new and/or untested partner;
Being specific about the types of sex you want to have;
Communicating the kinds of positions you want to do and the kinds you rather not do;
Having limits around how many fingers you'd like during fingering and/or your preference for where those fingers go;
Expressing enthusiastic interest in some types of stimulation versus others (i.e. wanting butt play but not anal sex);
Declining to engage in acts that feel demeaning or that bring back trauma for you (i.e. rough sex, spanking, certain trigger words, etc.)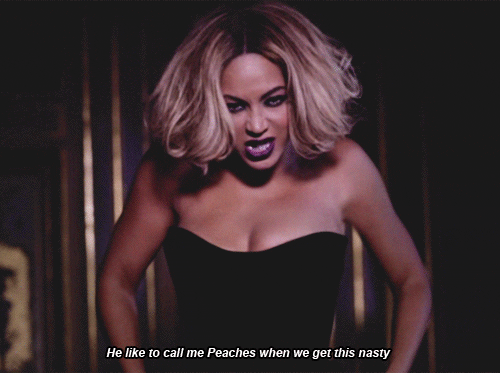 How to Communicate Your Sexual Needs During Sex
While there is a time and a place to ideally talk about uncomfortable topics with your partner, this doesn't mean shying away from communicating what you need during sex when possible. This is tricky since the line is so thin between uncomfortable topics like body odor and uncomfortable topics like your partner licking the wrong spot or needing them to adjust in order to feel more pleasure. In this case, discernment is key. Tone is also key. It's more than okay to redirect your partner in regards to your pleasure via touch or verbal cues.
If, however, it's something that isn't being translated properly through gentle signaling, you might want to hold off on having this conversation during sex. If you need to stop sex because you're uncomfortable, don't be afraid to advocate for yourself and your needs. Save the sex and intimacy problems talk for a time where the conversation can be had delicately and from a space of openness and understanding.
If communicating uncomfortable topics feels impossible, I would explore the type of foundation that was created for communication going into the relationship. Question what feels most difficult about responding and possibly consider alternatives such as writing a letter expressing concerns. But, know, that it is critical to the survival of your relationship that you express even the most uncomfortable of circumstances.
Featured image by Getty Images
So, it's just your regular night in after a long week. You've popped that popcorn, baked that frozen pizza, and guzzled a few glasses of wine. You start looking for something to watch and come across a title that seems innocent enough, only to find out about 30 minutes in that it's more than your average rom-com. It's literally porn on Netflix. You're seeing full-frontal nude, hardcore grinding, and glimpses of body parts you'd only see on PornHub.
Netflix has been getting its BET Uncut on lately, sliding in mature content for the unsuspecting—and the soft porn enthusiasts. If you're into that or just curious (wink), here are 13 movies that fit the bill:
365 Days
365 Days is an English-language film based on a series of erotic books by Polish writer Blanka Lipinska. It centers around a woman on vacation who is kept captive by a Mafia boss who is obsessed with making her fall in love with him. It's technically a kidnapping-turned-romance saga, and the sex scenes hold almost nothing back.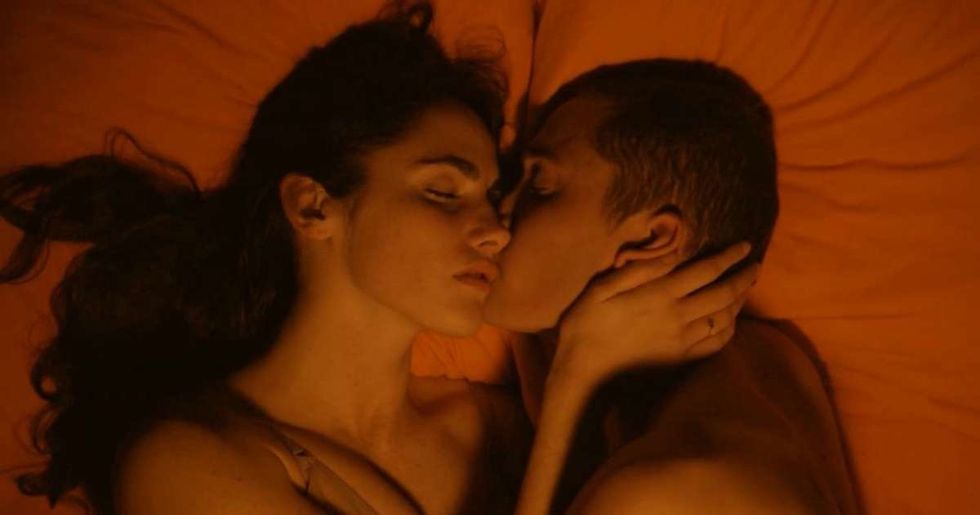 Image via Netflix
Love
When a couple has a threesome with their neighbor, they're not prepared for the super-sexy aftermath of it all. You'll see lots of nudity (well, just enough for the NC-17 rating), and enough saucy romps to have you wondering if maybe you should take a second look at the guy or girl next door.
Lust/Caution
Set in Shanghai during World War II, Lust/Caution is a steamy movie that follows the adventures of a woman who has to navigate an espionage conspiracy and the lusts of her beau. It's old-school and has subtitles, and the bedroom scenes get rough and raunchy.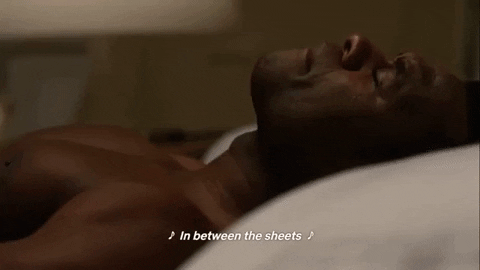 Image via Giphy
She's Gotta Have It
Nola Darling is a sex-positive artist who gets it on with some of the sexiest black men in her "loving bed". She also has an affair with an old friend and single mom, Opal, and has sex on her own terms in all the positions.
Sex Education
Otis is a socially awkward student who has a sex therapist mom, and this show follows his escapades in learning more about himself, love, and of course, sex. He starts a sex advice business and the exploits get tricky, salacious, and oh-so-naughty.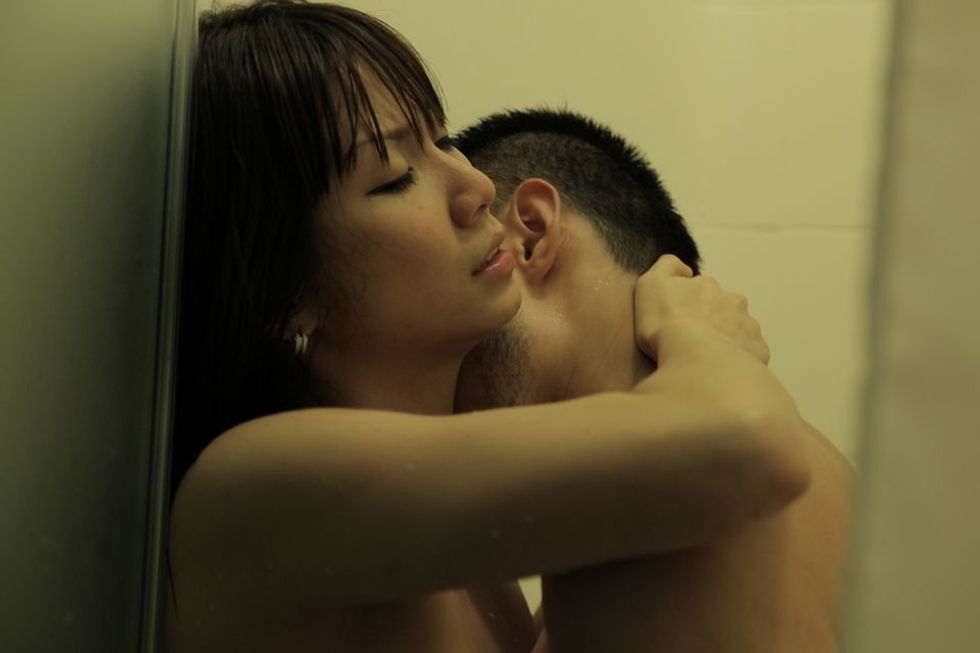 Image via Netflix
Lang Tong
If you're into erotic thrillers, this Singaporean film does not disappoint. You've got a serial womanizer who sets his sights---and lovemaking wiles--- on the younger sister of his lover. It gets even more complicated---and gruesome---when the two women team up.
A Perfect Ending
A repressed wife and a high-end call girl—you do the math on this one. Middle-aged Rebecca explores her sexuality and lets loose in a sensual, slow-burning film about secrets and affairs.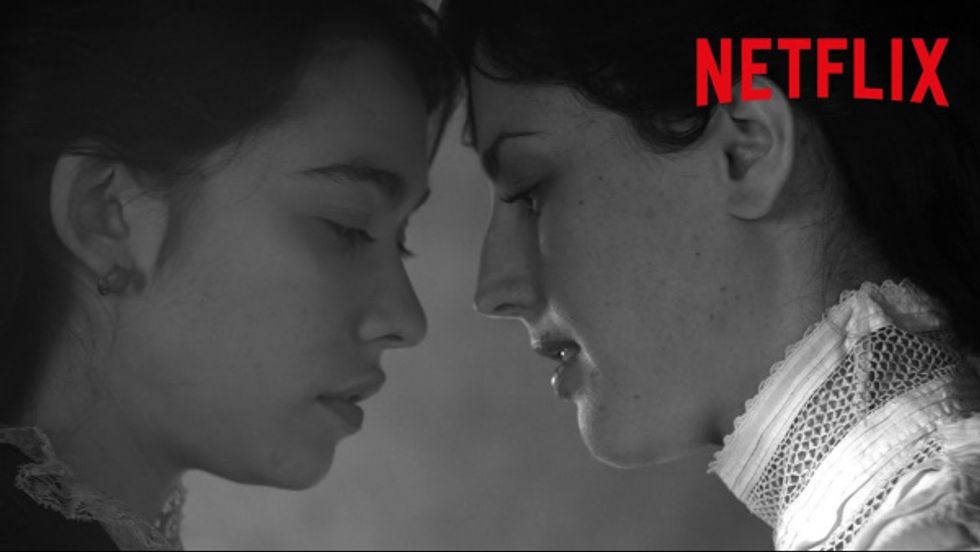 Image via Netflix
Elisa & Marcela
This one is set in early 1900s Spain and tells the story of two women who engage in "illegal" rendezvous under the nose of their village neighbors. The film is in black and white, which adds a special allure, and it's based on a true story of same-sex lovers who tricked a priest into marrying them.
Tiger
OK, so technically Tiger isn't full porn all the way through, but if you can remember that scene in Belly where DMX's character Tommy goes in on Keisha, you'll get those same feels when you see this boxer with the love of his life in a some pretty passionate scenes.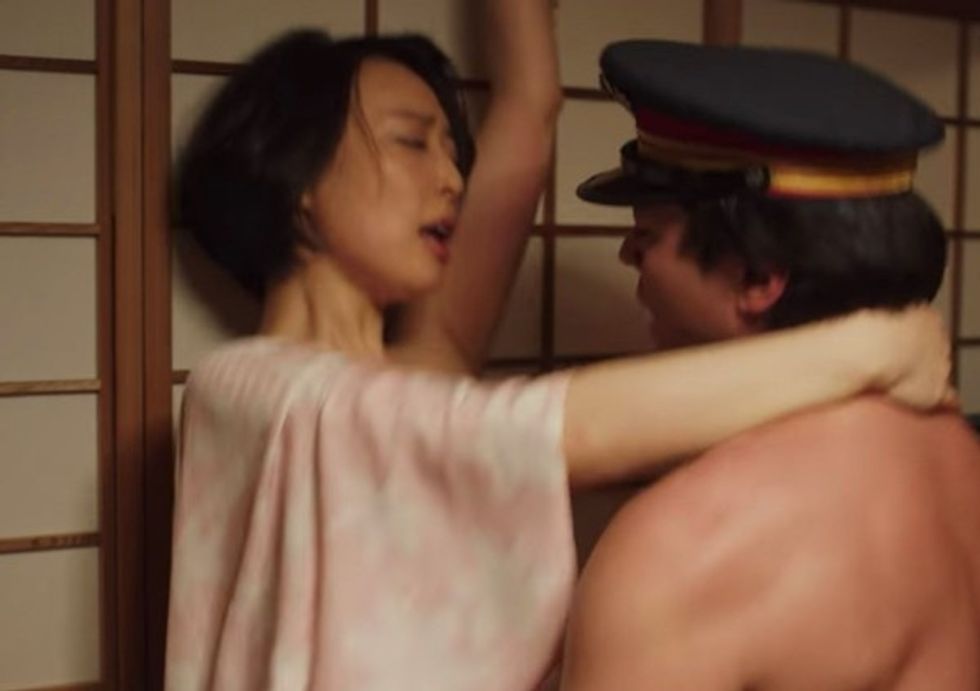 Image via Netflix
The Naked Director
This is a semi-biographical film that tells the story of the rise, fall, and comeback of Japanese adult video director Toru Muranishi. It's based on a nonfiction book about his life and how he built an underground empire during a time when porn was culturally taboo in Asia. And yes, there's some intense laying of the pipe in this one.
Newness
Newness is what happens when two people get bored with hooking up with people from dating apps and decide to give monogamy a try. As a couple, they stumble upon a new problem: Boredom sets in, and their solution circles back to hooking up with strangers—again.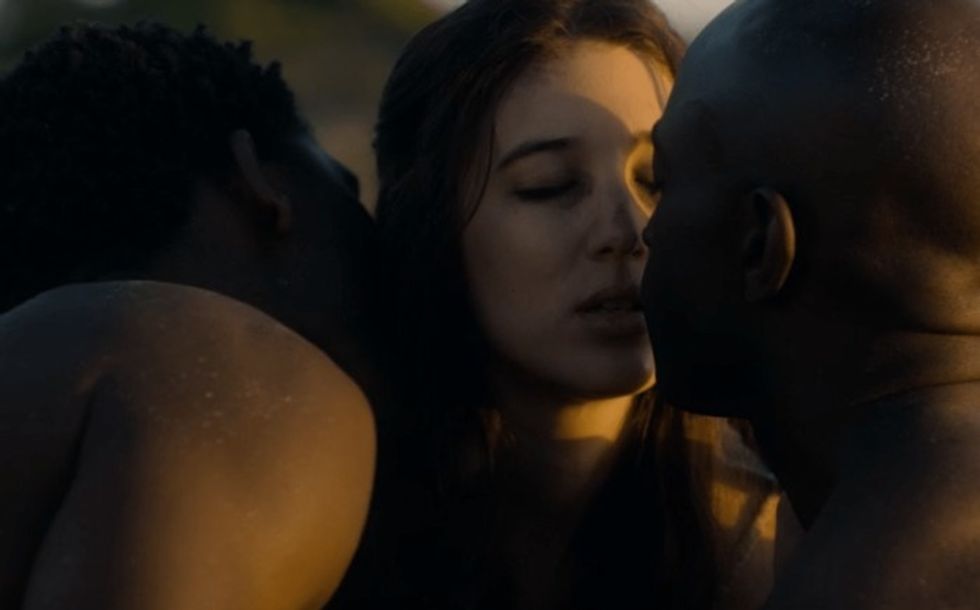 Image via Netflix/Troy: Fall of the City
Troy: Fall of the City
A British-American miniseries, Troy: Fall of the City depicts the 10-year Trojan War and is set in the 13th century B.C. Watching this will remind you that when it comes to sex, there's practically nothing new under the sun, and modern-day folk might have nothing on the freakilicious habits of these Greek mythical creatures.
Easy
This series doesn't include your typical fantasy love scenes. It's really more about everyday sex, but it's sex nonetheless. And why not enjoy watching everyday people with everyday bodies having everyday smash sessions?
Featured Image via Netflix/Troy:Fall of the City
I cannot tell you the last time I was dating a guy and he did not ask me how many men I slept with prior to meeting him.
And I, young and naïve, answered the question truthfully and cautiously each time. I became paralyzed with fear that whatever number I gave him would be either too high and he would consider me easy, or that it would be too low and he would consider me inexperienced. This one question of "What's your body count?" caused me to wince, and I began to feel like it would put my attempt at building a relationship with someone in jeopardy.
Now, after reaching maturity and understanding what the question is REALLY asking, I feel that enough is enough.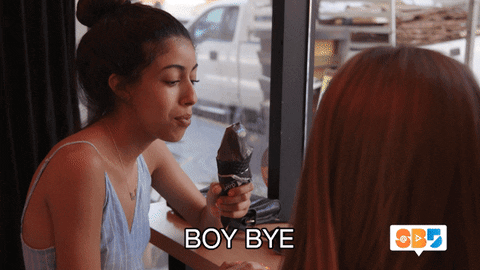 media2.giphy.com
Asking someone, "What's your body count?" is basically asking someone, "How many people have had you before you met me, and is this number worth me adding myself to?" We have become a society where how many people a woman has had sex with will override any quality about her, and will be the main thing she is remembered by. This concept has become so outrageous that women have refused sex with men to keep the count low, or lied about the number in order to not seem fast.

A body count is something that men somehow feel the need to find out, and that women are quick to hide.
This all stems from a society where women are taught that sleeping with one too many men is promiscuous, and that choosing not to be as sexually active or choosing abstinence will make you a prude. Women having sex without a relationship simply because they enjoy having sex seems as if it automatically makes them a hoe. Yet, men are able to sleep with as many women as they choose without fear of comments and rejection. I've never met a man who was taught to live by the "keep them all on one hand" rule, nor who has felt ashamed about the number of females they've had sex with. But for years, women have been forced into categories based on this, and enough is enough.
The number of people you have had sex with IS NO ONE'S BUSINESS. PERIOD. Men have become so concerned with a woman's past that they they fail to work on being a part of her present or future.

The idea of "too many" other men previously having a woman deterring a man from pursuing her says more about the man, not the woman. As I was taught, genuine men do not ask women about other men. They concern themselves with her, rather than worry about who she has been with.
Men are so concerned with a woman's past that they fail to work on being a part of her future.
Furthermore, women have the ability to be as sexually free as men, regardless of how men or women may feel about it. Quite frankly, I feel that part of the problem is that many men can't handle a woman who is as sexually carefree as they are. This mindset has transferred from men to women, as now women will also judge another woman based on how many men she has allegedly slept with. We have involved too many opinions into our personal business, when there should only be one. What a woman does with her body and who she does it with is up to her; it is only her opinion that counts.
I no longer answer the body count question. I also no longer debate what I do sexually based on how another man or woman would feel. We need to learn to involve ourselves in someone's present without worrying about their past. Everyone needs to find themselves some business, and a woman's body count is not it.
xoNecole is always looking for new voices and empowering stories to add to our platform. If you have an interesting story or personal essay that you'd love to share, we'd love to hear from you. Contact us at submissions@xonecole.com.
Dear You:
Dalton.
Khalante.
Khlante's good friend CJ.
Calil.
Denzel.
Some white boy - maybe Tyler?
A more familiar white boy, Andrew.
Two boys in one night.
Two at a business competition, separately.
You will sit, at seventeen, assigning each boy that has been inside you a finger. You soon run out of digits, and return to your left thumb to reassign.
You will know the gynecologist at the free clinic you're going to tomorrow will ask you how many. You have insurance, but you're going there so your parents will not ask you, "How many?"
By the age of eighteen, roughly fifteen boys will have known you.
Known you more than six inches deep.
They will have gathered data from late night rounds of 21 Questions, known bits and pieces of the pidgin English your parents speak, they will have known that either because of their jealousy or your selfishness or some combination of the two, you just couldn't seem to keep a girlfriend.
Three were boyfriends.
One was a best friend.
One was a lover.
The rest, buddies, desires, escapes, f*ck-it-I'm heres or f*ck-it-why-nots.
These boys and their collective knowing will be a secret you keep until your quarter life, because teenage girls are known to be fast, but the way you broke the speed limit was nearly felonious.
And I mean, if your body count is news, your criminality is too.
But like crime, the shaming of adolescent sexuality a construct, one well-intentioned at best and harm-inducing at worst.
You did not f*ck out of a place of deep despair or desperation.
You did not f*ck because your father loved you wrong or not enough or not at all.
None of the normal tropes of teenage angst spread your legs.
You f*cked because you could.
You f*cked because you liked it.
You f*cked because it was the one thing you should not have as you filled your life with shoulds.
You climbed out windows and off decks, into Ford Explorers and into unmade beds to make a life outside your accomplishments.

As you racked up A's and awards, theatre roles and presidencies, you just wanted the freedom to be as average as everyone else was allowed to be.
You will hear people talk about their hoe phases as sin and scandal and it will make you cringe.
Your hoe phase was an enlightenment.
You learned who you let in you could hurt those on the outside.
You learned that sex could leave you feeling like a goddess or like nothing at all.
You learned to be vocal and unabashed and relentless in your pursuit of satisfaction.
But perhaps it was a miracle that you walked away from fifteen boys physically unscathed, unscarred, un-scorched.
If you could do it again, you'd have slid two or three more condoms down three or four more shafts.
If you could do it again, you would have needed to procure a pack less of Plan B.
You'd treat your body like the fragile thing you know it to be now.
And, on an unrelated note, you'd skip out of Andrew's uncircumcised, pink peen.
But because you did the best you could while the world told a black girl to be sexless and sexy and available and unattainable all at once, because you did the best you could when dating was prohibited, while hormones flowed uninhibitedly, you, at your quarter life, will be okay.
You will be better for your hoe phase.

Love,
You.
xoNecole is always looking for new voices and empowering stories to add to our platform. If you have an interesting story or personal essay that you'd love to share, we'd love to hear from you. Contact us at submissions@xonecole.com.
I purchased my first vibrator from Amazon a few months ago but barely touched it. I was still a little leery about having one despite receiving a couple "welcome to the club, girl" texts from my close girlfriends. I felt that this purchase ushered me into a new level of adulthood: self-pleasure.

I used it a few times here and there, but never fully got into it – not until this fifth time. I decided to set a mood; I poured a glass of red wine and turned on my favorite sex playlist. I dimmed the lights and started slow. To spare you the details, not only was it magical (finally), but making myself orgasm changed the way I approached sex going forward.
So many of us are conditioned to believe that sex is only for the enjoyment of men, not women. We're told that if we actually enjoy sex, and choose to have it to please ourselves, we're either selfish or whores – or selfish whores. We're implicitly taught that we are merely to be of sexual service to our sexual partners.
I carried this ideology with me for most of my sexual life, feeling that my body — and ultimately, my good-good — was for the explicit purpose of birthing babies and pleasing men. So, I did just that: had sex for the explicit benefit of my sexual partner. I did what they most desired (within reason) to make them orgasm. Whatever position they wanted, they got, regardless of if it felt good to me or not. Most times, I encouraged them to climax before I even thought about getting mine.
Even my moans were manufactured to make them feel like they were doing something they weren't.
It's not that I didn't enjoy sex – some of my partners were top notch – but sex felt more like a chore than a source of pleasure. My boyfriend wanted some, so I would give it to him despite me not actually being in the mood. Even as I got older and set my own sexual boundaries, I still did so with the man as a priority. I had the p*ssy power, but was still participating for him not me.
Masturbating was different. It was the one moment that pleasure was a priority for me and not anyone else. I was doing this to make myself feel better independent of a man. I wanted to be pleased without feeling like I had to please someone else in return. I wanted to feel good, even if it meant doing so myself.
Masturbation allowed me to do what I wanted, how I wanted, when I wanted.
It was liberating!
But not only was this new level of self-care extremely satisfying and freeing, it also changed the way I showed up for myself sexually, which helped improve my sex life. Here's how:
I learned my body.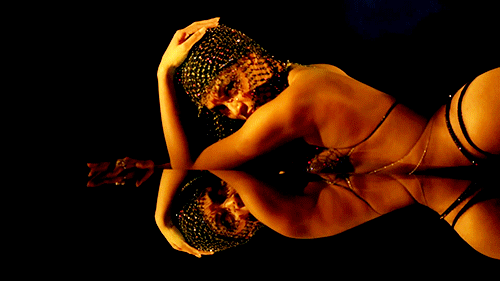 This is a major key. Sex videos and karma sutra books offer great tips for spicing things up in the bedroom, but the most effective way to do so is to learn your own body. Giving myself the time and opportunity to explore myself, helped me identify what truly feels good to me without being swayed by the look of pleasure on my partner's face. This helped me identify what to ask for during intercourse. While many women may despise having to "teach" their partner how to please them, masturbating gave me comfort in doing so.
Men aren't afraid to do what makes them feel good during sex, even when the position is uncomfortable for women. They know what they like and they go for it.
Having finally learned what made me feel good, I started to do the same. Before this new exploration of self, I knew what felt good to me, but I didn't know what would make me climax. I left it completely up to the guy, who didn't know himself because he was too busy trying to get his (I can't blame him for that). Learning what made me climax helped me whip out the moves my body adored. I now knew what worked for me and I would stop at nothing to get it.
I became more comfortable with my sexuality.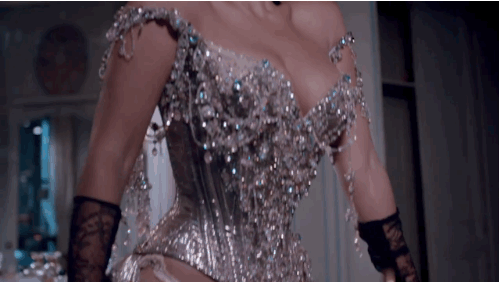 I was a sexual person, and was generally okay with that, but the root of my sexuality was to benefit my sexual partner – not myself. I spent countless nights reading the face of my boyfriend to see what sex move was his favorite. I committed myself to pulling out his favorite moves, but not nearly enough time trying to master mine. Part of it was because I didn't even know what mine were (see #1), but the other part was because of the common narrative that women ought to serve and please men. Exploring masturbation helped me reject those notions and settle into me, sexually.
The more I did it, the more comfortable I became with the idea of being pleased. And that idea helped me become more confident with enforcing my own sexual demands. I wasn't afraid to ask my partner to do things that I knew would please me. I grew more comfortable with trying new things to see what worked for me. I became less worried about not doing his favorite things, and more focused on creating collective pleasure.
I didn't need a man for sex anymore.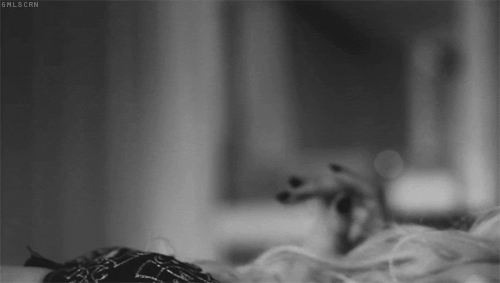 There's nothing quite like skin-to-skin intimacy, I must admit. But learning to masturbate and please myself made it incredibly easy to cancel any man that couldn't rise to the occasion. I didn't feel the need to fake-like someone or to massage anyone's ego anymore. If all I wanted was sex, I didn't feel the need to placate to appease anyone – I could just go home and let my rabbit do its thing. I had a new sexual expectation, and if it wasn't met then it wouldn't happen again.
This gave me a level of confidence and control that allowed me to dictate when, where, and (most importantly) how sex happened.
Sex got better overall.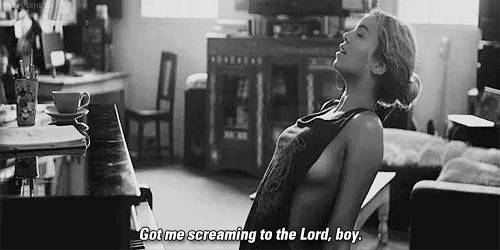 Knowing what I like and being able to communicate it to my partner helped improve our sexual performance drastically. It no longer felt like an item on my to-do list, rather, it was something I actually wanted to do knowing that greatness was on the other end. This not only enticed me to want to do it more frequently, but it also allowed us to be more spontaneous with what we were willing to try. I stopped settling for sex that I knew pleased him, and started encouraging my partner to rise to the occasion of pleasing me too.
Sex became so much more enjoyable and pleasurable for us both – and with us both getting ours, things got much better.
Everything I thought I knew about sex before my rabbit was disproved after I learned how to please myself. My sexual encounters post-masturbation have been heightened by self-awareness and a demand to also get what I give. I am now equally focused on being pleased as I am about doing the pleasing.
xoNecole is always looking for new voices and empowering stories to add to our platform. If you have an interesting story or personal essay that you'd love to share, we'd love to hear from you. Contact us at submissions@xonecole.com