Olivia Jade
Olivia Jade is a writer and creative engineer, intersecting wellness, culture, womanism, and self-development. She waters the flowers in her mind so others can recognize their own internal garden. Link up: @akaoliviajade (Twitter and IG) oliviajade.co
I know, I know. It's only January 2nd and your Twitter feed might be exhausted with everyone's talk of 2018 and their goals for the new year. Or maybe you're jaded with the idea of the first of a new month being the time to restart and get brand new on folks.
I say, don't give up too soon on the idea when there are gold nuggets of realization waiting to be found.
2017 was a year of some of the greatest tribulations for me but also some of the greatest triumphs. I sincerely forgave my abusers of the past and worked towards releasing the baggage of my emotional skeletons that I had been carrying around for so long; I also stepped into a new role as an observer and was able to witness my own doing in the pain that has left many wounds on my spirit. Being able to step out of my own skin to see my hand in self-victimization was the moment I built muscle around once-broken bones. It was the realization that life, and all of the pains and tears and tests happens FOR me, to build and grow, rather than TO me.
Twitter user @Stephiesosoul articulately broke down her learned lesson from 2017 in a video that is short and sweet to the soul. The video went viral the day of New Years Eve and the magic in it is a reminder of the beauty of light that lies in the darkness of our own victimization.
"There is a world of outcomes that we don't see, and maybe being put on this path is what it takes for you to get to that path that you want. It's never just, 'Things have to be A, B, C.' You don't know the endless possibilities that can happen, so sometimes when we're put on a path we think 'OMG everything went wrong.' No. Things are exactly how they're supposed to be going. It's just your perspective of victimization that can change that. You have to see that life happens FOR you, never TO you. So, if there is a change that did not match whatever you had planned - A, B, and C - just know that it is because it is to align you. Have that faith, that GODFIDENCE, that I'm confident wherever I land I'm going to land on my feet. I land on my feet standing and I'm only there because that's wherever I have to be to get to where I've been praying for."
Steph's message was powerful. Sometimes we don't see the answers that surround us because we are too busy mourning the death of our expectations. The path we are on is not a mistake. It's leading us to where we are meant to go and who we are meant to be.
In her video, Stephie was a sister in the mirror reminding me of the algorithm of the universe - that what is happening is for me and not working against me. There are pains that have shaped us and trials that have carved us, but we will not be able to admire our new shape of growth unless we remove the salt of the past from out of our eyes and away from our wounds. The truths in the video reminded me that once we are able to recognize the purpose in everything we go through, our tears will be honey to our wounds.
This new year should be welcomed with open arms, so I am dropping my chains and the baggage I've traveled with for so long. This new year is the time and space I need to accomplish everything I wish to achieve, so I am reminding myself of my ability to move mountains. This new year is a clean canvas for me to paint my vision in HD, so I am utilizing my soul tools to color my future outside the lines.
In 2018, we are all landing on our feet and walking toward our God-given purpose.

Featured image via Instagram
It's not every day that we hear about a multi-platinum star giving up her million dollar home to live on a farm. Singer Kelis has always been the type that dances to the rhythm of her own drum, and now being a 38-year-old mother of two, it's still the same truth. In 2003, she brought us Milkshakes and now, eclairs and creme brulee. As a Le Cordon Bleu Paris-trained chef, Kelis has redirected her lifestyle from glamour and award shows to wholesome meals with sustainable foods. Her next trendsetting move is selling her million-dollar 1920s home in Glendale to purchase a farm, to grow and sustain the very foods that she cooks with for her family.
Kelis' move to sell her home and purchase land for farming is her act of taking control to provide a healthier lifestyle for her two sons and her husband:

"Now that I've got these two boys, I want to control a little bit more how we eat. We're buying a farm, so that's why we're moving: so that we can grow everything and sustain everything that way."
After topping charts and being married to one of the most influential rap artists of our time, Kelis decided to switch up the tempo and enroll in culinary school back in 2008. Since she was little, she was always in the kitchen with her mother who owned a catering business which helped to develop Kelis' love for food. (And suddenly, the song "Milkshake" isn't so out of context anymore.) Her time training was fulfilling enough for her to put music to the side and pursue a life of food.
"It opened up my life, made me feel like I can do something else.This was the first time no one cared that I sold this many records or that I am sort of famous, and it was a relief. When I graduated, the chef said, 'We thought you were going to be a total bitch, but you worked really hard and we're proud to say you went here.' It was one of the best decisions I've ever made."
Since graduating culinary school, Kelis has launched a line of sauces, has been featured frequently on the Cooking Channel, released a book My Life On A Plate in 2015, and is now taking the steps towards becoming a trailblazer in sustainable agriculture. Kelis' love of food is evident through her talent, but teaches us that it's okay to have more than one love in life when it comes to your career, passions, or goals.
This next move for her is solidifying that you can make instrumental moves as a trendsetting boss, even if the beat of your drum sounds different than what everyone is used to. In 2014, she talked about her career switch to Esquire:

"It was life-changing, not because I learned to cook there, but because I was able to focus on something new. I was able to realize that I make music because I love it, not because I have to, and that there are other things that I do just as well, if not better, that bring me as much passion and joy and satisfaction."
Featured image via NOWNESS/YouTube still
"He called you back. He opened the door for you. He kissed your forehead. Now you want a relationship. It's time for us to re-evaluate, sis."
- Me to me in the mirror.
"Bare minimum Twitter" has become a thing, and it's triggering. Out in the Twittersphere, there are women tweeting about simple things that they claim to be relationship goals and many commenters are calling them out about their choice of standards.
"Bare Minimum Twitter" is a reflection of the reality about the standards we have for romantic partners.
It exists as a result of the prevalence of guys out there who put in less effort than what is being tweeted about, and the fact that what is being praised are things that are standard and mandatory (read: bare minimum). Have we gone so far down the abyss that a man opening the door for us, calling us by our name, and texting us back is subject to praise? When did basic behavior start becoming the bar for bae-material? Are we convincing ourselves that we are not settling?
A lot of these tweets have been dirty mirrors for me to look into. Throughout my history of dating, there have been many times where I've called my best friend to gloat about how charming a man was on a date - opening the door for me, paying for the food, driving me home, telling me how pretty I was. The annoyance in my friend's voice was anything but sugarcoated, "Uh, yeah, girl. That's what he's supposed to do."
It made me take a long look into the patterns of partners that I've allowed into my sacred space. The realization hit me hard: a lot of the men I had been dating were admitted a pass because of the minimal requirements of respect I had for myself.
And suddenly, my membership card to the Bare Minimum Club began to sparkle under the enlightenment.

Call me a hopeless romantic, but I want a type of love that feels like poetry to my soul and wine to my bloodstream.
I no longer want to be involved in situationships that require me to silence half my voice, dilute my being to be fit to their preferences, or feel guilty about my whole self only being half-loved. There are things that I tell myself that are standard to receiving my love - character, ambition, respect, generosity, etc. - but fall short.
Why am I allowing myself to get excited over men doing things that should be considered necessary before I even consider dating? Have I really forgotten the principles of courtship to the instant gratification of the era that we live in? Why should I feel ashamed to say I want a emotionally stable, honest, attractive man with good credit, great relationships with his family, and an even better career?
In 2018, I want to attract high-vibrational and wholesome relationships into my life.
With the new year about to be in full effect, I think it's important that I begin to ask myself questions to reflect on why I have allowed my love life to be half-assed and half-full. Here are a few things I am learning in order to cultivate what I want and rid myself of the bare minimum syndrome for good:
Know What You Bring To The Table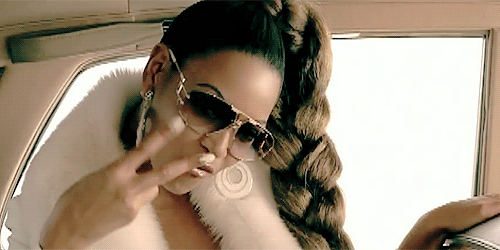 When you know what you bring to the table, you have a platfrom to expect reciprocity. Because, honestly, no one likes an entitled sista. What are you willing to give and what do you bring to the table? Are we doing the bare minimum for ourselves so it's okay for others to do that as well? Raise the standard for yourself and therefore you'll attract that kind of partner into your life.
Know What Your Standards Are & Abide By Them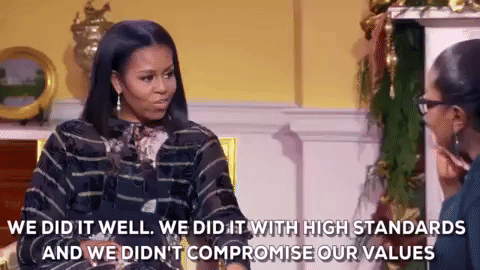 Once you know and understand what you have to bring to the table, you have the footnotes to provide when people snootily ask, "Well, you're asking for so much out of a partner. What do you even have to offer?"
Bring out the receipts, sis. What do you want from a partner? What do you expect? Are we compromising our standards to just say that someone is in our life or that we aren't alone? Are we so afraid of being alone and doing for ourselves that we're willing to accept anything? No, because we know our worth and we are abiding by the standards we've set. Don't settle for less when you know exactly who you are.
Make Sure The People In Your Life Who Reflect & Hold You Accountable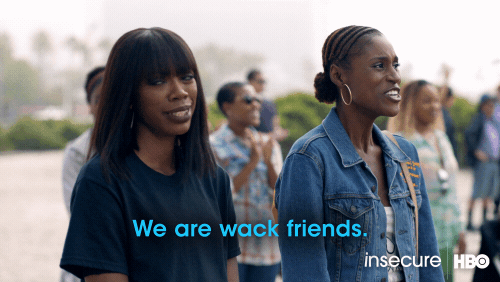 If the people around you don't hold themselves to a high standard, then they don't have the muscle mass to hold you up. Their uplifting will only be temporary. They will grow tired in their praise of you if you don't believe it or if they are not secure about themselves. Keeping positive, self-secure people around you will only elevate you, because they will not have the time to be around Debbie Downers or self-pity lobbyists. Queens recognize queens.
Find you a queen that sees your magic just as you see hers - she'll remind you if you're stepping out of your own boundaries for a partner real quick.
Observe How Much Energy & Effort A Man Puts Into Other Things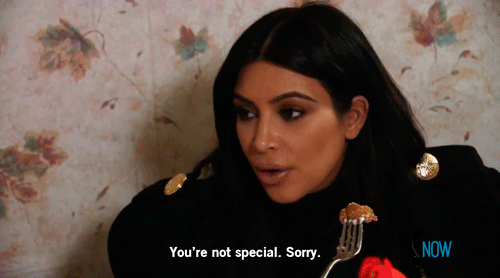 Do your homework. When an interest in a partner begins, you want to observe. How is he treating you compared to everyone else and the other aspects of his life? Once you get a clear vision of where he puts his efforts and his energy, you'll be able to see where you stand. Are you accepting the bare minimum from him? Is he going out of his way to provide for you or make time to get to know you? If not, you need to return to step number 1 and 2, and act accordingly.
There is no question that I am coming for everything that I deserve; therefore, accepting the bare minimum is no longer an option. I may have new years resolutions of minimalism but a minimalist love affair is not one of them.
I am learning the difference between low maintenance and low standards.
For a woman to be low maintenance, there has to be a high standard to exist regarding how a man treats you. When he's consistent in operating from a higher standard, it is low maintenance because it's the norm. When he's consistently operating from a low standard, you'll always be considered high maintenance because you're asking for more than what he is used to providing.
We need to stop confusing standards with preferences and confusing our assertiveness of these standards as being "too much" because a man's criticism is rooted in his inability to perform and deliver.
It's okay to set the bar high when consistently operating from your deepest, truest self. That's called knowing your worth.
When you know your worth, you know what serves you and doesn't. If you feel triggered by the truth coming full circle and making you look into the mirror, self-evaluate where you are, work on yourself, invest in yourself and raise your own stock so that you can raise your standards and turn in your Bare Minimum membership card.
Should excellence be expected or rewarded? Only you can answer that for yourself.
Featured image by Giphy

In 2018, the name of the game is leveling up.
Whether it's your love life, your social life, your finances, or your career, your intentions for the year should revolve around prioritizing yourself as an investment. As we cultivate our ultimate lives, the seeds that we plant in the soil now could very well predicate how lush and alive your garden is in the future.
When it comes to the pursuit of success, the road less traveled is sometimes exactly where you need to be. And while reading every book your favorite mentor in your head has recommended, and keeping those business podcasts on deck to listen to daily are great proactive first steps, it's important to do the work towards your dream job in other ways as well.
Some aspiring entrepreneurs might not see the value in conferences, but they are there. You are surrounded by like-minded people that give you the ability to network around you, you gain a wealth of knowledge from industry giants, and you can even rub elbows with some of the people you hope to have a seat at the table with down the line of your career trajectory.
The value is unquestionable.
Increase your network and your net worth and level up the right way by making room in the budget to attend retreats, summits, and of course, conferences. To get you started, click through the gallery below to learn more about our selections of the ten conferences you should invest in this year.
Which conference(s) are you most excited about?

Beauty standards are being flipped on their axis. Black women are the headhunters of the beauty revolution, reminding us all of our beauty that exists despite the patriarchal ideas that have shaped the standards for so long. Breasts are synonymous to woman, but their beauty and desirability is often minimized when they are not the right shape, the ideal size, or the appropriate amount of perkiness. Newsflash: saggy boobs matter.
Chidera Eggerue, also known as The Slumflower, is pushing the agenda of self-love even more forward by embracing and loving her own body just as it is. Chidera is a 23-year-old award-winning British blogger whose focus is on uplifting women, challenging them to love themselves so unapologetically that it becomes the norm. It was the driving force behind the creation of the campaign aptly titled Saggy Boobs Matter.
Chidera made a vow to herself that at the age of 18, she was going to secure her first job and get a boob job. The decision was seeded in her resentment towards her own breasts; bra shopping became a strain on her spirit, and she desperately wanted change. Chidera told BuzzFeed News:
"A lack of representation of saggy-looking boobs when I used to go bra shopping in M&S [as a young teenager] made me realise that something is wrong with the way the world views women's bodies."
She never got the boob job. Instead, Chidera decided to stop wearing a bra and began her journey to self-acceptance and ultimate self-love. It was through learning to accept her body and recognize how beautiful she is through empowering affirmations and body positivity that she was able to become a voice for other women.
The Saggy Boobs Matter movement was created out of necessity. Women are taught to believe that perfection is the definition of beauty and anything that doesn't match that is less than. But Chidera wanted to defy the norm.
She believes that there is a conversation to be had about body hang ups and how women can embrace them.
"Through creating #SaggyBoobsMatter, I have been able to help women articulate their own body image hang ups – especially slim women who don't really know where they stand in the body positivity movement. Saggy boobs are underrepresented. Being underrepresented makes you feel alien to society. This fosters insecurities in people who don't have the mental strength to see value in themselves beyond other people's standards."
Women - and men - are taking to the movement and rejoicing. Chidera has been receiving messages from women all over the world who have thanked her for starting the movement and being present for a demographic of women who are often body shamed and overlooked.
"I've had breastfeeding mothers message me telling me that this movement has helped them in their postpartum journey, and that, for me, is so important because the people who are being hateful towards this movement have conveniently forgotten that a large majority of them were breastfed on saggy boobs."
Though Chidera has looked into the eye of body shaming and cyberbullying, she has used these experiences as a catalyst to keep pushing her message. Putting yourself out there on the internet is not an easy feat, but The Slumflower has used her platform to give women a voice to speak up about their bodies and know the intention behind their creation.
"For the women who look like me: Your saggy boobs matter. And from now until you die, what's going to matter, ultimately, is your character. Sometimes people are scared of what they haven't been taught to accept. We still have to exist loudly, though."
Chidera's message to women is simple: we are made with intention and our bodies are not a mistake.
Whichever way you please, empower yourself to believe that you are beautiful despite whatever hang up you have about your body.

In all of our womanness, we are already godly. We possess a magic that cannot be touched. Chidera's movement is a prime example of the power that we possess once we love ourselves fiercely, unapologetically, and validate ourselves.
For black women, hair is an extremely sensitive subject for us. It has so many meanings, especially how we hold it with high regard in appeal to our beauty and femininity. When our ideal of what our beauty is is taken away from us, we are forced to redirect our energy and learn to deal with the loss. But we always come back out on top. Lauren "LuLu" Williams is an example of this.
The 16-year-old high school student experienced traumatic bullying recently when students at her school ripped her wig off and recorded the incident for SnapChat. And to make matters worse, it was all because of a $5 bet.

This week, LuLu's mother, Myckelle Williams, took to Facebook to talk about her daughter's experience with bullying:

"Yesterday I received a call from my youngest daughter screaming and crying on the phone, for me to come and get her from school. Apparently, some boys had taken a $5 BET about pulling her wig off in front of everyone. Lulu has a scalp condition that causes severe dryness and hair breakage and loss, and had been so ashamed of her appearance that she had taken to wearing wigs in an effort to still feel beautiful. We all know how easy it is to feel insecure at age 16. These kids not only tore her wig off in the middle of school, but video taped it. They followed her to the bathroom as she screamed and cried and proceeded to tape her OVER the stall as she cried and begged for her wig."
In addition to the trauma they left her with, the bullies that took LuLu's wig left her with whiplash and bald patches throughout her head. Devastated but determined to take her power and her own narrative of beauty into her own hands, LuLu shaved off all her hair. Myckelle finished off the powerful post with a message to all mothers who may deal with a situation similar to her daughter's:
"Lulu later decided to shave her hair off and not let these bullies win. She was not wanting to feel controlled by her hair any longer, and take back her control. I am only posting this with her permission but yesterday our entire family was angered and in tears about the way she was treated. The teen suicide rate has now DOUBLED and bullying has played a HUGE role," Myckelle wrote. "If you have a teen in this situation, continue to uplift them and let them know that they are strong and beautiful and can own their insecurities and take control rather than being controlled. I admire the strength and beauty of my little Lulu and know that she will inspire many others even through this difficult time in her life."
The post went viral and caught the attention of many, including supermodel, business mogul, and self love advocate Tyra Banks who took to Instagram to write her a letter of encouraging words.
"...I want to let you know how unbelievably fierce you are…" she wrote in her caption. "... Someone momentarily lacking judgement and kindness pulled off your wig and another person felt the need to chase you down and capture it all on camera. But what they fail to realize is those moments changed you forever...for the better!!! Like you said when you shaved your head - you took BACK the power! LuLu, you are strong and you are FIERCE and I want you to continue to be courageously LOUD! Girls around the world need warrior queens like you."
Like Tyra, Ciara also took to Instagram to step up for #Love2LuLu and reminded the young girl of her beauty. "Your Confidence is inspiring to us all," the songstress said in the post. "Can't Nobody Stop That Shine
Tyra and Ciara's words were not only supportive, but empowering. Black women stepping up to support one another in our fight against beauty ideals placed upon us is the greatest exhibit of black girl magic.

Last year, Chewing Gum star Michaela Coel showed a similar display of solidarity when she came forward and pulled her wig off in an Instagram post to support Blessing Okagbare who made headlines after her wig fell off during an IAAF long jump competition.
Taking our power back can happen when we least expect it, during the times our back is on the wall. LuLu was able to take her situation and use it to empower herself and as a result, she now feels a sense of freedom. She told her local news station Fox 19:
Your beauty isn't defined by the number of strands on your head. Ever since I [shaved] it, I feel free. I'm not held down by my hair. I'm not defined by it — I'm defining myself."
When it comes to our hair, our crown, the symbol of beauty for us, it can be hard to cope when someone tries to come in and tear down the walls we built in our home of ideals, but LuLu made the decision to recognize that she is beautiful no matter what. She's a huge reminder that it's important that we continue to uplift one another and call attention to the beauty of our spirits and not the external factors that we give so much weight to.