Two years ago, Santa came through in the form of a glitch fare to Johannesburg, South Africa with Etihad Airlines.
I called my sister from another mother and told her she and I needed to hop on this once-in-a-lifetime deal because I didn't know how long it would last. From May 13 to May 19, we explored Jozi and later that week Cape Town. We spent a total $450 for our flights. Of course the experience was fun, but there were resources that put me in the know about these flights before others.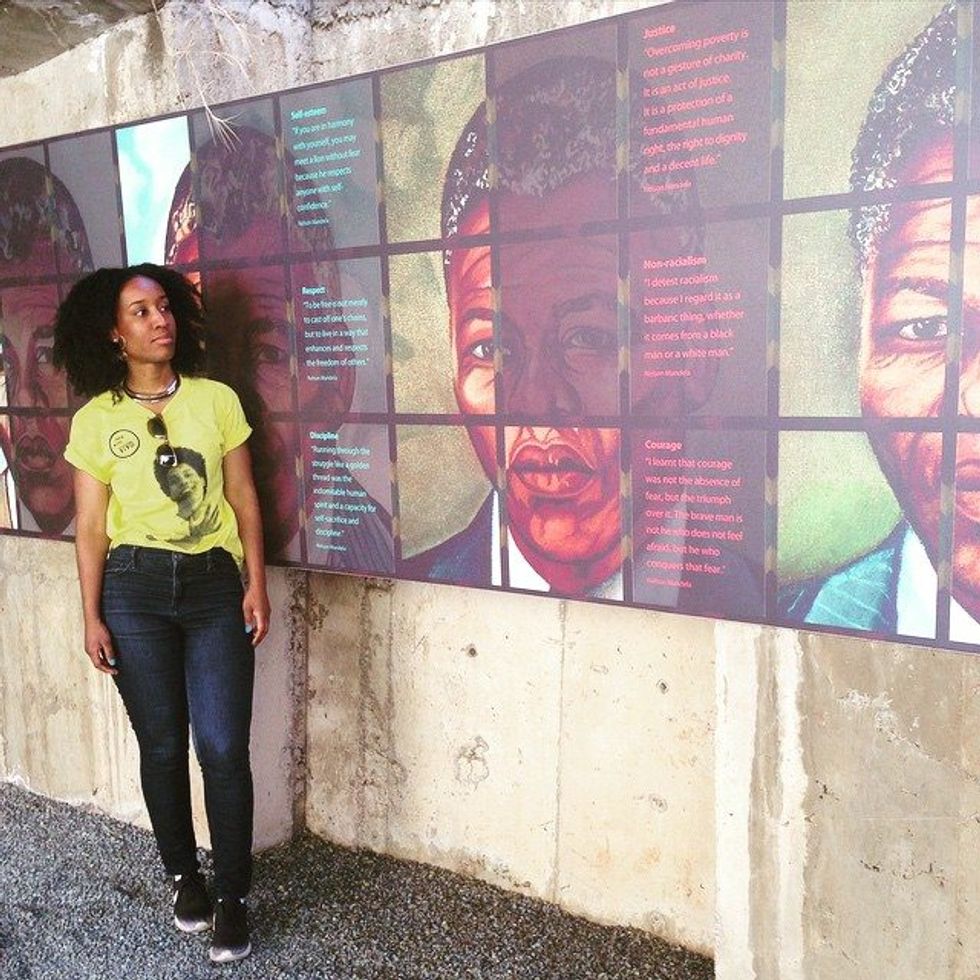 Johannesburg, South Africa
In 2015, I became known as a "the traveler" in my circle -- a name I still feel like I don't deserve -- but it has always been my goal to rack up miles. My excursions included a work assignment at Disney World and quick weekend getaways to Charlotte, North Carolina, Los Angeles and Washington, D.C. The biggest thing I've learned this year is that being a great traveler is not about getting your hi-res photo featured on a dope travel Instagram page.
You have to put in the work to get to your destination first. Applying the following rules to the traveling game should have you flying high in 2019. There is no secret to this. Take it from this jetsetter newbie.
1. Create a travel bucket list.
As they say, write your vision down and make it plain. Looking back at my journal in 2013, J-burg was on my travel bucket list. A year later, I found an amazing deal going there. Next year, I'm marking other international cities. Use a vision board or wallpaper on your phone or laptop to post a photo of the place you want to go. Seeing is believing.
2. Sign up for flight deal newsletters.
My favorite travel newsletter is The Flight Deal. Every day, they send out a list of deals that that are poppin at the moment. They only last about 24 hours, so if you're planning to get on board, buy the ticket as soon as possible. The Flight Deal does a great job at laying out how to find the deal, and if you're patient and determined, you will be able to buy a ticket at a price that will shock others.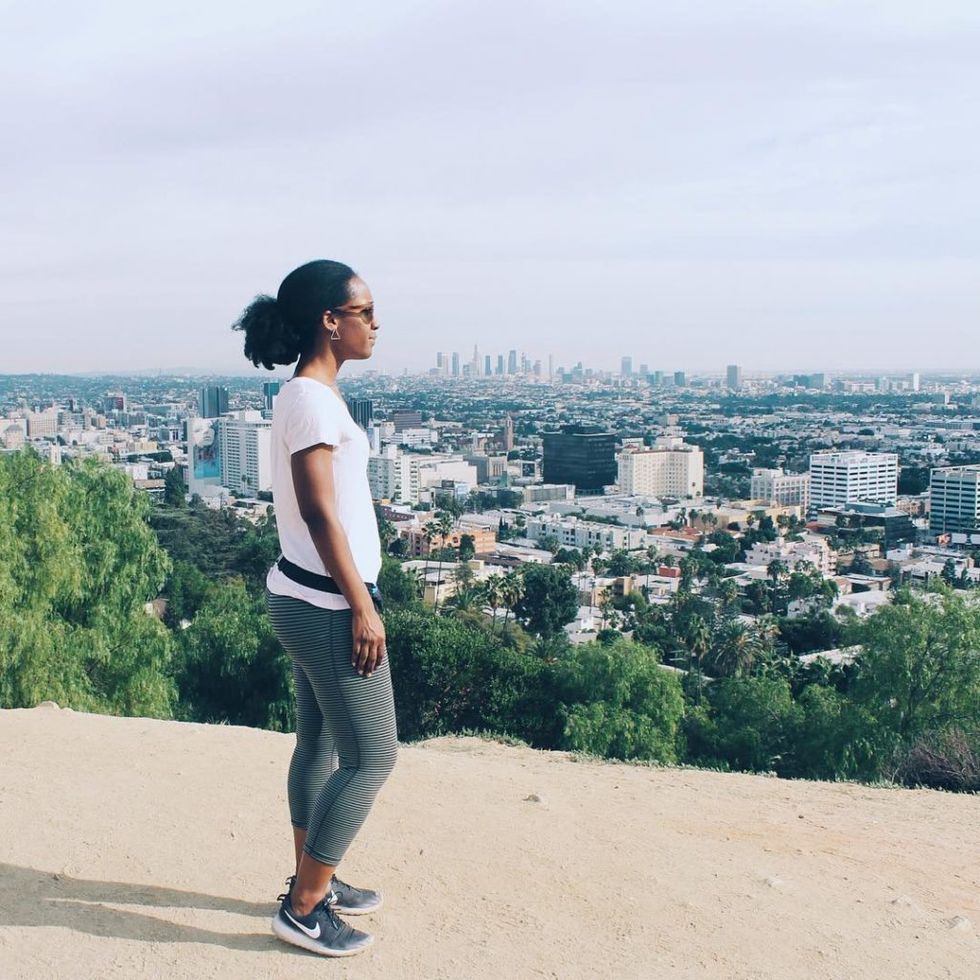 Runyon Canyon, Los Angeles
3. Sign up for airline flight trackers.
Many people check the standings of their favorite sports team daily. Or they check the prices of their favorite shoes to see if they are finally on sale. Travelers do the same religiously with airline prices.
My favorite flight price tracker is Airfarewatchdog. The site tells me the prices of round trip flights leaving my local airports. Los Angeles is a city I visited for the first time for below average cost this year because I was paying attention. As a matter of fact, I was able to go from east to west twice, because I caught two super cheap flights. Let's apply the knowledge.
On average, a flight can run you anywhere from $200 to $400 between NYC and Los Angeles. How did I know this? Because I chose to get the e-mails to my inbox daily for these flights and I noticed the price patterns.
Keeping this in mind, when I received an e-mail in June with a flight from JFK to LAX $150 roundtrip on American Airlines, I immediately hopped on it. That's $50 below normal and was within my budget so I moved with the quickness. I had connecting flights in Dallas, but I didn't mind. I had never been to Texas, so it gave me time to explore their airport. And even though I was only there for two hours, I learned two things: people were friendly and their food options were the best I've seen in any airport!
4. Follow social media pages of airlines.
Sometimes airlines offer glitch fares as a marketing tactic. I follow JetBlue on Twitter. In February, I saw that they were running a promotion for super cheap flights between colder cities and warmer cities. They had a flight from New York City to Los Angeles for only $60-something dollars roundtrip! Because the website was hit with a crazy amount of traffic as word spread, I had trouble booking the flight and the price unfortunately went up. When I finally booked it, it was $180. Still not bad, especially since it was a direct flight.
5. Know your search tools!
When I have no flight deal to start with, Google Flights is my starting point. To me, their search picks up the best results. They also allow you to see how much the trip would cost if you took it on another date.
I also have to give honorable mention to Edreams, especially for international flights. For example, when I was booking my flight from Jozi to Cape Town most sites would return prices that were $200-$300. But when I used Edreams, they returned flights for $115 RT.
Skyscanner is great for the more open traveler. Let's say you're not concerned about the destination and more about going somewhere that you can get the most bang for your buck. You type in your departure city and select "flexible" for your destination. They will then list current prices from your destination to multiple cities.
6. Multiple cities? Book flights together
Sometimes you can save by booking multiple cities together. For example, I'm traveling to Jozi in March, and for some reason a one-way flight showed up as $800 in Google flights. I was not accepting this, especially when you can get a roundtrip flight for the same price. Being that I am continuing my travels, I decided to book a later flight to Madrid at the same time. After finagling things, I booked New York to Johannesburg and Johannesburg to Madrid for $675 total.
7. Pack light.
This is an art I am still working on. I'm getting better at it. I never ever wear the amount of clothes that I pack. Many airlines are making money off checked baggage these days so packing light will help you save money and have less of a headache.
8. Use Ebates.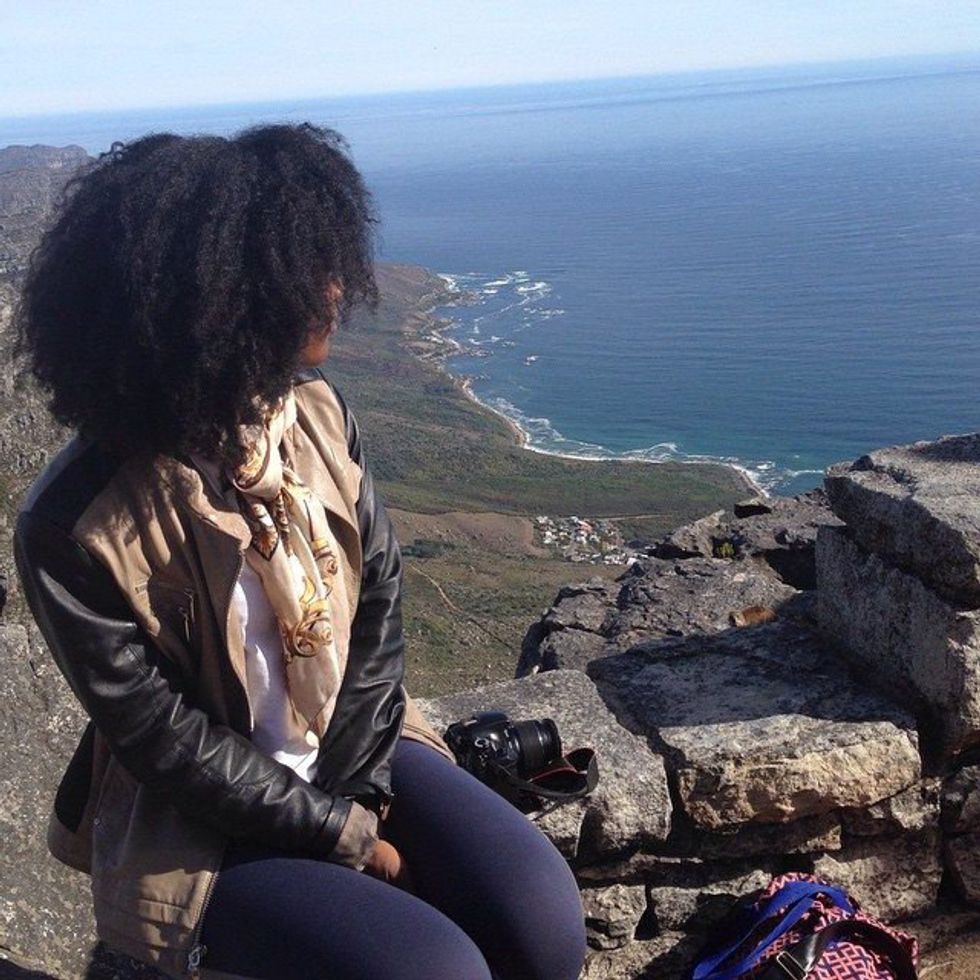 When possible, you can receive a percentage back for hotel stays, vacation packages and flights by going through Ebates.com a coupon site. If you plan to book any part of your trip through Orbitz, Priceline, Hotwire, BookIt, etc. you can receive a percentage back for the price you paid. They don't process the money until after your stay or flight. This is an amazing money-saving opportunity.
9. Stay with Airbnb.
I've been using Airbnb since 2013. There have been horror stories in the news. But I've had many great experiences from hosts using the app and the price point you can get for a 1 bedroom or 2 bedroom apartment trumps high priced hotel costs. I love having access to a kitchen when I'm traveling for quick meals and to save money on food. For safety, your best bet is to always go with a host who has high ratings and reviews. Don't go with a host who is brand new if you're not willing to take that risk, and always communicate your concerns before you book. The cool thing about staying in an Airbnb is that your hosts can give you up-to-date local knowledge to make the most of your trip. Also, they are sometimes cheaper than hotels.
10. Join a travel community.
There are many different travel groups and various travel Facebook groups, you can join to learn more about your dream destinations and connect with like-minded travelers. By joining a travel group, you can type, "Hey guys anyone in Los Angeles? What are some good cost-friendly sushi restaurants to check out?" and know for sure you'll get great responses back. From traveling newbie to traveling veteran, everyone is welcome.
11. Don't be too bougie to sleep on the coach.
I'm blessed to have friends and family in different cities throughout the country. It is the reason why I was able to stay in Los Angeles, Washington, D.C. and Charlotte, N.C. for free of charge this year. But of course don't be that friend that freeloads. Return the favor, if they're looking to travel to your city soon. Or buy them back some groceries or offer them gas money. It's just the right thing to do.
12. Always have a plug.
In Johannesburg, my friend and I met a blogger on line for a day party who is my point of contact when I return to the city next year. We kicked it with natives at all the cool spots thanks to a friend of a friend who agreed to take us around while we were visiting. My friend and I also found a whiskey bar in Charlotte that had the most amazing sweet potato tater tots on earth by asking a bouncer at a club for a recommendation. If possible, see if someone in your circle knows someone in the place you're visiting. If not, always ask a local resident for advice when you get there. It definitely plugs you all the way in to the city you're visiting!
Also plan ahead. There are travel planning apps like TRIP, which allows you to view what events are going on in the city you are visiting, as well as the best places to go and restaurants to visit.
Of course, these aren't the ONLY hacks out there. Always do your research and be patient. Your traveling adventures await you in 2019!
Featured image by Getty Images