It was a steamy hot summer in New York City. I was spending a lot of my free time with my friends. This was a few years back when I was hustling and working on weekends too, which didn't leave much free time to enjoy.
I was interested in dating, but not really taking it seriously. I was mostly doing hoodrat things with my friends. And any and every time one of them talked about meeting someone on this or that app, I would get curious, hop on, check the messages, get bored, and never get back on.
This time around, in the midst of being bored and ignoring messages in my inbox, a young woman messaged me...
Featured image by Shutterstock
When it comes to friendship, we often focus on the actions and attitudes of others while failing to truly examine ourselves. Reflection and self-awareness are essential to friendship because while we will never be able to control another person's behavior, one of the best things we can do to have strong friendships is to be good friends ourselves. Here's how:
Show Grace
We are all imperfect, which means that for any long-term relationship to be successful, both parties will have to show grace and forgiveness to one another. Part of being a good friend is knowing when to show grace. When you care about people, there's a strong possibility that they will hurt your feelings at some point. Most of the time it's unintentional or the result of a misunderstanding...
Featured image by Shutterstock
Break-ups are hardly ever the result of just one thing. Often, there are a combination of issues that eventually cause the relationship to end. It can be difficult to pinpoint exactly which issue put the final nail in the coffin because relationships just aren't that simple. Still, we often seek to find the perfect answers as to why a relationship didn't survive.
Research has defined closure as "knowing the reason a romantic relationship was terminated and no longer feeling emotional attachment or pain, thereby allowing for the establishment of new and healthy relationships." Here's some insight on navigating this tricky concept...
Featured image by Shutterstock
You don't have to know anything about who Melissa Mitchell is or the brand she's built for her to catch your eye. Consistently dressed in bright fabrics from head to toe, the colorful mosaic patterns displayed on the headwraps, kimonos, leggings, and now facemasks she never leaves home without are truly wearable art — her art that she creates under the brand Abeille Creations.
"I am a person who dreams really really big and once I get something in my head it has to happen," Mitchell told me sitting in her home with a painting that reads "This is the house art built" hovering above us. "If God showed it to me it has to be a reason so I'm going to make it happen."
The revelation that art would open up an entirely new world for Mitchell came during a bout of boredom in the midst of a snowstorm in 2014 when she picked up a paintbrush for the very first time...
Featured image courtesy of Melissa Mitchell/Abeille Creations
Hopefully, by the time you marry someone, you've been together so long, that not much changes at all once you get married. I was with my husband for seven years before we got married, and every time someone asks me, "So, how's married life?" I say, "Basically the same. I just wear a ring now." I mean, listen, I felt ready to marry my guy three years ago. And I think that's how it should go. You should already basically feel like you're married by the time you get married. Maybe, if it's acceptable to you, you should live together for years before, too. Either way, you should have already wrapped your head around spending forever together, long before making it official.
So, on that note, sex shouldn't still be a huge deal by the time you get married. To be clear: sex is important and you should still be having it and enjoying it! But you should be way past the point of needing to do it like rabbits, and feeling like the relationship is all about sex. A lot of the changes to your sex life, from that first drought to the natural slow down, should have happened long before you get married. But even then, there will still be a few things you notice that are different after you tie the knot...
Featured image by Shutterstock
It's often said that if you look good, you feel good, and that saying holds true when it comes to choosing fitness wear. Looking good during your walk, run, yoga class, weight-lifting session, and other workout activities can be a powerful motivator. When you feel beautiful and strong, it can help you mentally push through a tough workout, especially if you're trying to overcome a plateau. Athletic fashion that's well-made, good-fitting, and available in flattering colors and styles can even improve posture and help you move properly.
Here are five brands that offer a good fit, premium fabrics, and cool designs that stand out.
1. Feel Good, Do Good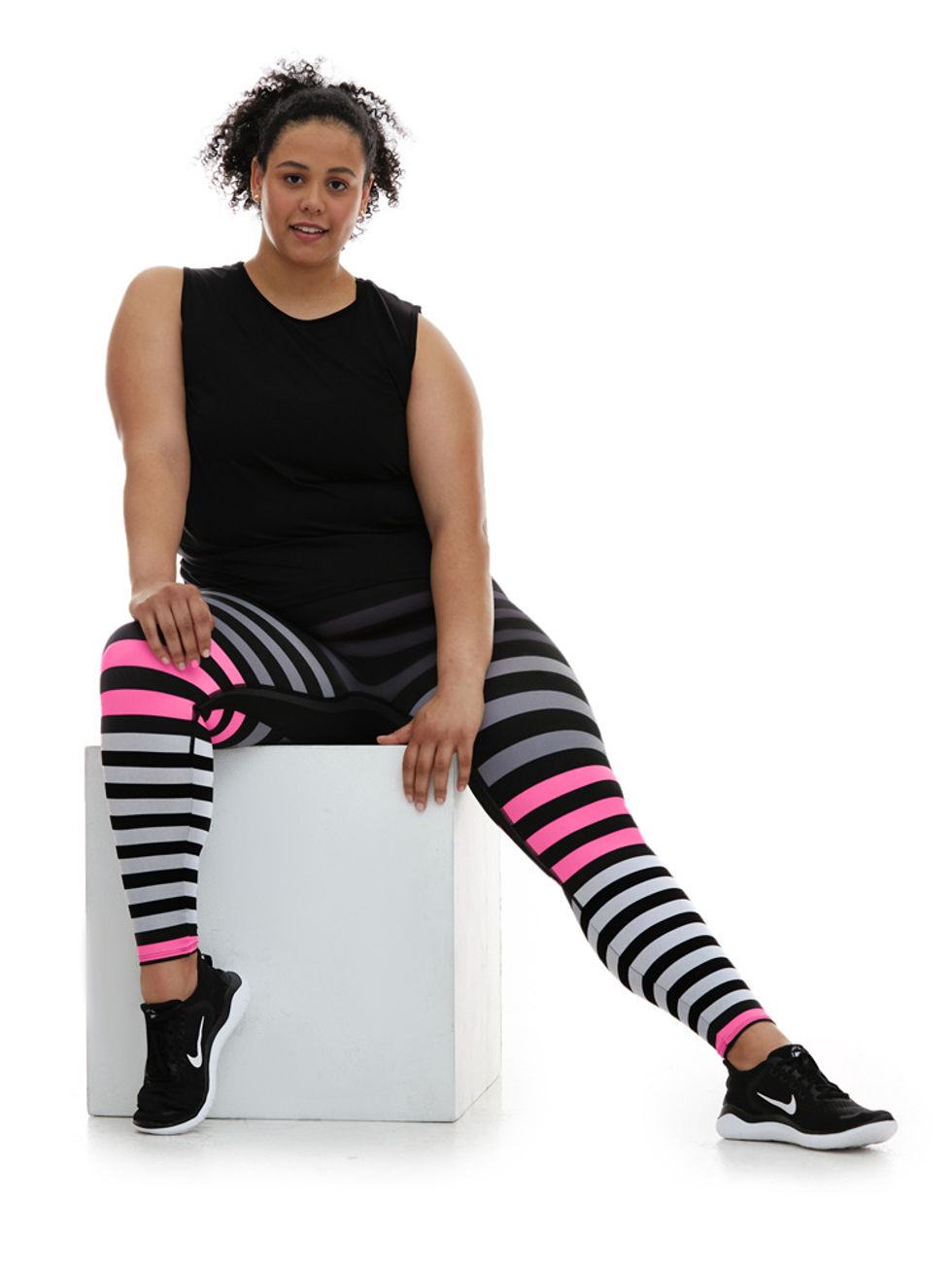 Aniesia Williams / K-Deer
We all have a different comfort level with our body and K-DEER honors that by offering tops, leggings, and sports bras with multiple cut and coverage choices for women wearing sizes extra-small to 4XL. Choose ankle- or capri-length pants or workout skirts of varying lengths. Tanks, shirts, turtlenecks, and even cardigans made with K-DEER's MicroFlex nylon and spandex fabric have a luxurious drape and easy flow for a full range of motion that keeps moisture at bay no matter how intense your activity. K-DEER workout gear is available in bold prints, colors, and patterns. A portion of the proceeds from online sales of the Signature Stripes collection's color pop, ombre, and multicolor patterns go to charitable causes like health and wellness, animal welfare, and environmental aid...
Featured image by Shutterstock