Latoya D. Newton
LaToya D. Newton is a quintessential Bronx girl, who is a healthy mix of Cardi B and Lena James. As the host of her own podcast The Analog Girl, LaToya shares her experiences with anxiety and her journey through recovery to emotional wellness. When LaToya is not raising awareness about anxiety as an advocate, a relaxing day for her is laughing at ridiculous memes on Instagram or watching episodes of 'A Different World'. Join in on her journey by following her @the.analoggirl on IG and @the_analoggirl on Twitter.
I never thought that I would be sharing my experiences with anxiety while being a Christian. One reason being, I never thought or knew I had an official anxiety disorder until March of 2018. All this time I thought I was one strange individual. I oftentimes kept my weird quirky behavior to myself because of sheer embarrassment and the people closest to me thought most of my behavior was funny or some sort of joke. Although I did try to make light of a lot of my experiences, there is definitely nothing funny about anxiety when you are in the midst of a full-on attack.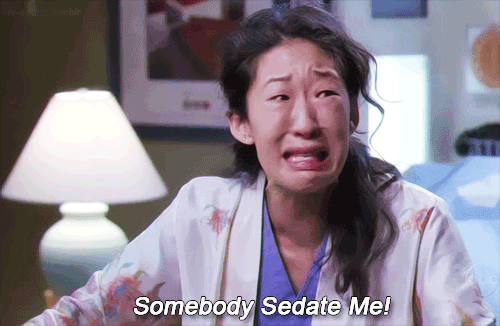 Giphy
Having anxiety is hard. Having anxiety and being a Christian is even harder. How many times have we heard someone say:

"You have to trust in God."
"God will make a way girl, don't worry."
"You need to just give it all to God and pray."
"The Bible says we shouldn't be anxious and to have faith. Your faith is not strong enough."
I have heard this and more, far too many times than I would like to talk about. Each and every time I've heard it, a little part of me died inside and I just rolled my eyes and chalked it up to pseudo Christian ignorance. What most people don't understand is Christians who suffer with anxiety often feel guilty for suffering.
We are taught to be the "best" Christian; we're supposed to have unwavering faith and believe. We deal with so much pressure to have faith and believe in God's goodness, on top of battling frightening intrusive thoughts. Ultimately, the pressure manifests itself into more anxiety.
We start to constantly worry about not demonstrating enough faith and because of said "lack of faith", we continue to suffer. What does this mean for the ones who try their hardest to manage their anxiety and have faith but come up short as soon as an attack hits?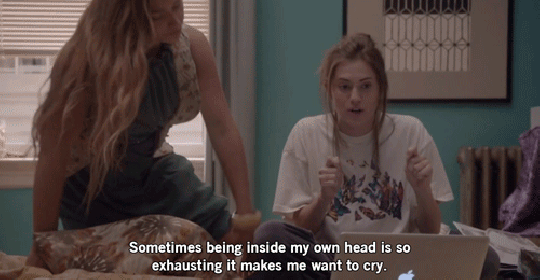 i0.wp.com
I would have to say God created us and sent us Jesus and the gift of communion with the Holy Spirit because God knows the mind is a battlefield. Your faith should never be in question. I mean if we want to look at the bible and get technical, ya boy David was stressed out to the max! Either that or he was just hella dramatic and was exploring his creative writing talents. His psalms are a mixture of praise and worship and most of all crying out in times of stress and anxiousness. Take for instance Psalms 6:1–10, David was in full on meltdown mode, screaming like Wyclef, SOMEONE PLEASE CALL 911. His anxiousness started to manifest itself in his body physically. While I feel terribly bad for all that David had to go through, this was comforting to me because it lets me know I am not alone.

We are not alone. God equipped me to defeat and overcome this and He equipped you to overcome this as well.
I know the first thing you thought reading that was, it's easier said than done. Trust me, I have been through hell and back in my mind, dealing with depression and anxiety at the same time, all while feeling like I was not a real human being, living in an altered existence. Imagine taking a bad trip on some drugs and never coming down off of them. Well, that is exactly how I felt 24/7 for months. I had been experiencing an awful symptom of anxiety called depersonalization. I was able to come to terms with my anxiety disorder and I picked up a few tools and grounding techniques that are Christian folk-friendly.
This isn't at all about religion, this is about the way you develop your relationship with God and how doing that will help you to overcome and heal your anxiety and if not fully heal, you absolutely will be able to cope much better than you ever have been able to do before.
xoNecole is always looking for new voices and empowering stories to add to our platform. If you have an interesting story or personal essay that you'd love to share, we'd love to hear from you. Contact us at submissions@xonecole.com.
Featured image by Shutterstock