This article is in partnership with Ford.
No one could have predicted the dire effects of the COVID-19 crisis, especially on Black communities. One consequence: Black-owned businesses are now almost twice as likely to close as other businesses because they're more likely to be located in areas hit hardest by the pandemic. If these effects--and this roller coaster of a year--have taught us anything, it's the need for people to not only recognize racial disparities but also take meaningful action to undo them.
As lockdowns took effect and the reality of what was in store sunk in across America, many individuals and businesses shifted gears from driving profits to community-focused problem-solving. Ford is one such company that put nearly all business aside early on to focus heavily on helping Americans in vulnerable positions, including first responders, educators, and small business owners.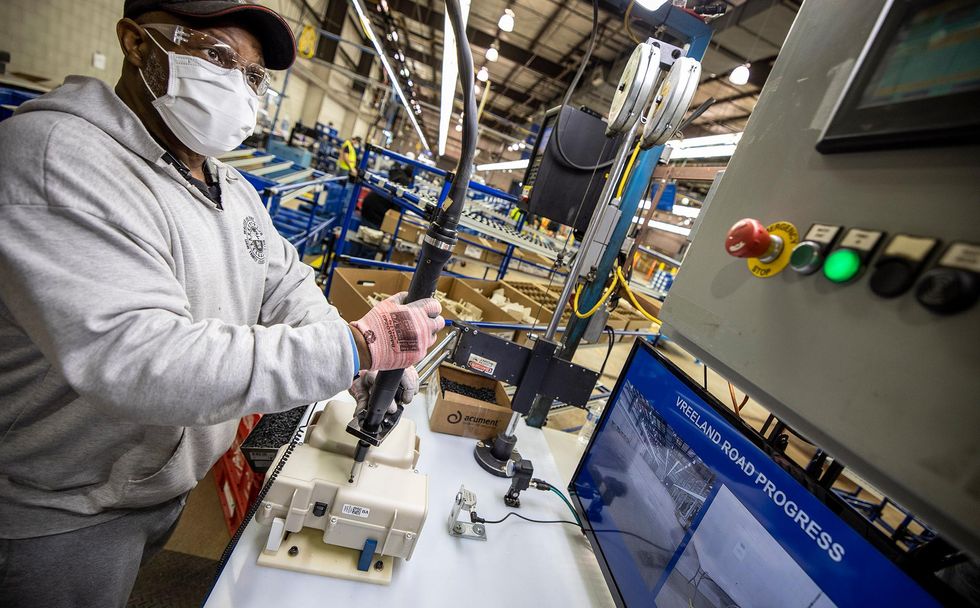 Ford
The automaker has historically been one of the largest employers of African-Americans in the country, and supported initiatives and organizations that positively impact black communities.
That's especially true in the wake of the COVID-19 crisis. For one, Ford has teamed up with the National Urban League, to give Black business owners exactly what they need to get back on their feet ASAP: money.
"Access to capital is one of the biggest hurdles Black-owned businesses face," says National Urban League President and CEO Marc H. Morial. "The pandemic has only widened the racial disparity." That's why Ford and the National Urban League have established the Emergency Capital Access Program (ECAP) to give Black business owners immediate access to a total of $600,000 in grants, along with technical assistance and counseling.
With priority given to businesses located in areas with Black populations of 25 percent or more, Ford and the National Urban League aren't just helping Black businesses, they're giving a necessary boost to Black communities too. "Small businesses are a cornerstone of the African-American community and play a vital role in their economic success," notes Pamela Alexander, director of Community Development at Ford Motor Company Fund, on the importance of deeply-rooted Black businesses fostering community well-being.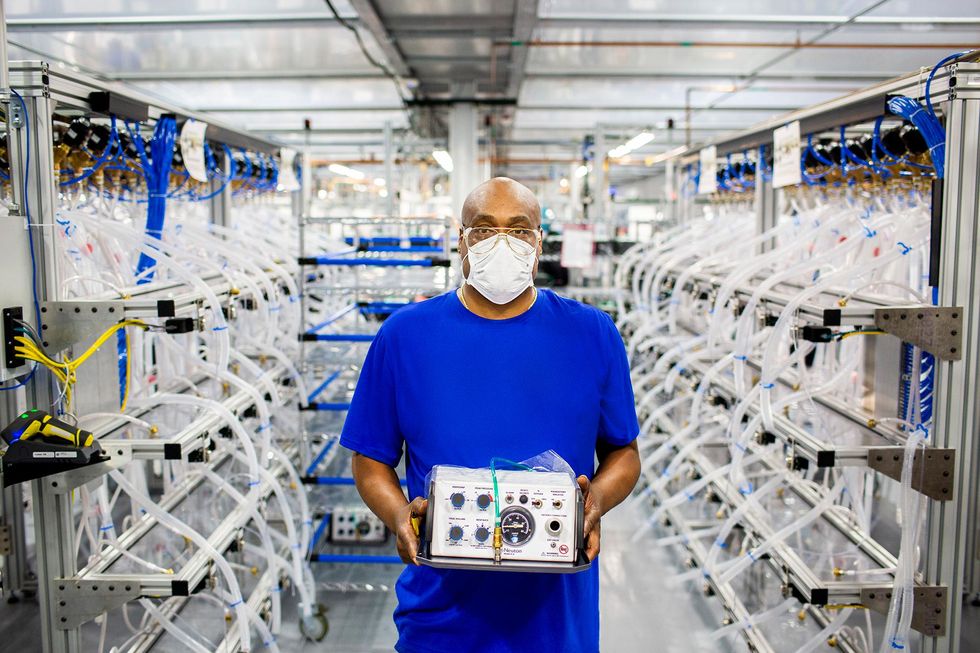 Ford
Of course, the most important way to support Black communities at this time is to focus on their health. Ford has also teamed up with Wayne State University and social services organization ACCESS to deploy its own vehicles as mobile testing units, servicing more than 10,000 residents in the company's home state of Michigan. The units are also equipped to test for conditions that can put individuals at high risk for contracting COVID--some of which are more commonly experienced by African-Americans than other groups. "Although there is still a strong need for COVID-19 testing, expanding our services to include blood pressure and HIV testing, and broadening our community outreach, allows us to have even a bigger impact in improving community health," says Wayne State University's Dr. Phillip Levy, M.P.H.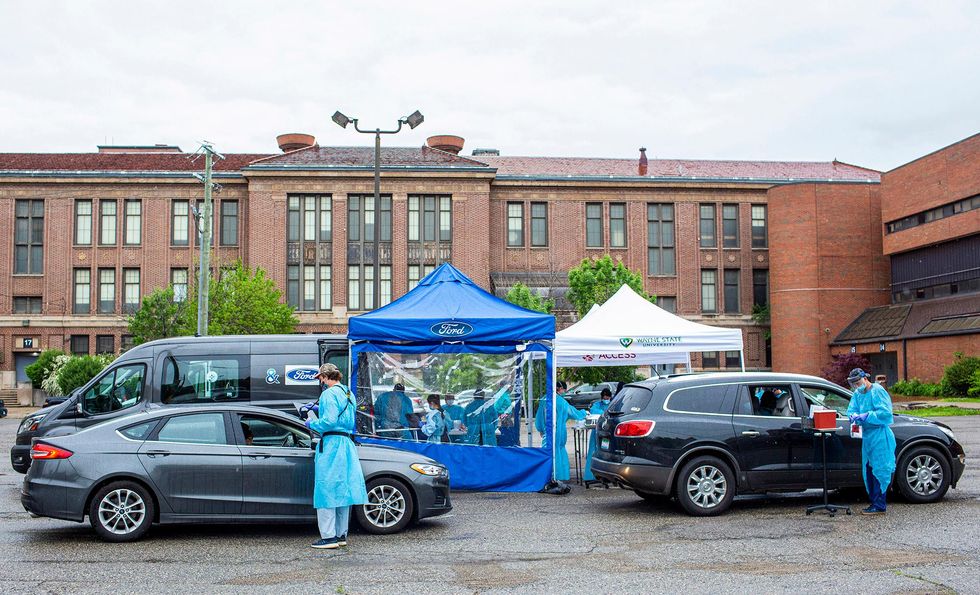 Ford
Above all, the most notable response to COVID-19 by Ford has been Project Apollo. Not long after the U.S. went on lockdown in March, the automaker quickly pivoted from producing auto parts to creating millions of CDC-compliant masks, face shields, ventilators, respirators and washable isolation gowns. This massive supply of PPE continues to be distributed to Black communities and HBCUs, as well as healthcare workers, first responders, disabled veterans, food banks, schools in the Hispanic Association of Colleges and Universities, and other at-risk individuals throughout Michigan. In October, more than 700,000 of the masks Ford produced were delivered to breast cancer patients, survivors and their families in recognition of Breast Cancer Awareness Month, showing that, despite the pandemic, the auto company is continuing its existing outreach programs like Ford Warriors in Pink®.
Though nothing will right the innumerable wrongs Black communities have and continue to endure, these invested, forward-thinking initiatives offer a glimpse of much-needed positivity and teamwork in a country healing from more than just COVID. And while recovering from the pandemic will no doubt be a long process, prioritizing communities that need the most help is the best way to ensure that we'll come back even better than before.
Featured image courtesy of Ford