I have been hiding and lying for the past ten years, and now I am finally deciding to OWN MY BEAUTY, even if I am bald.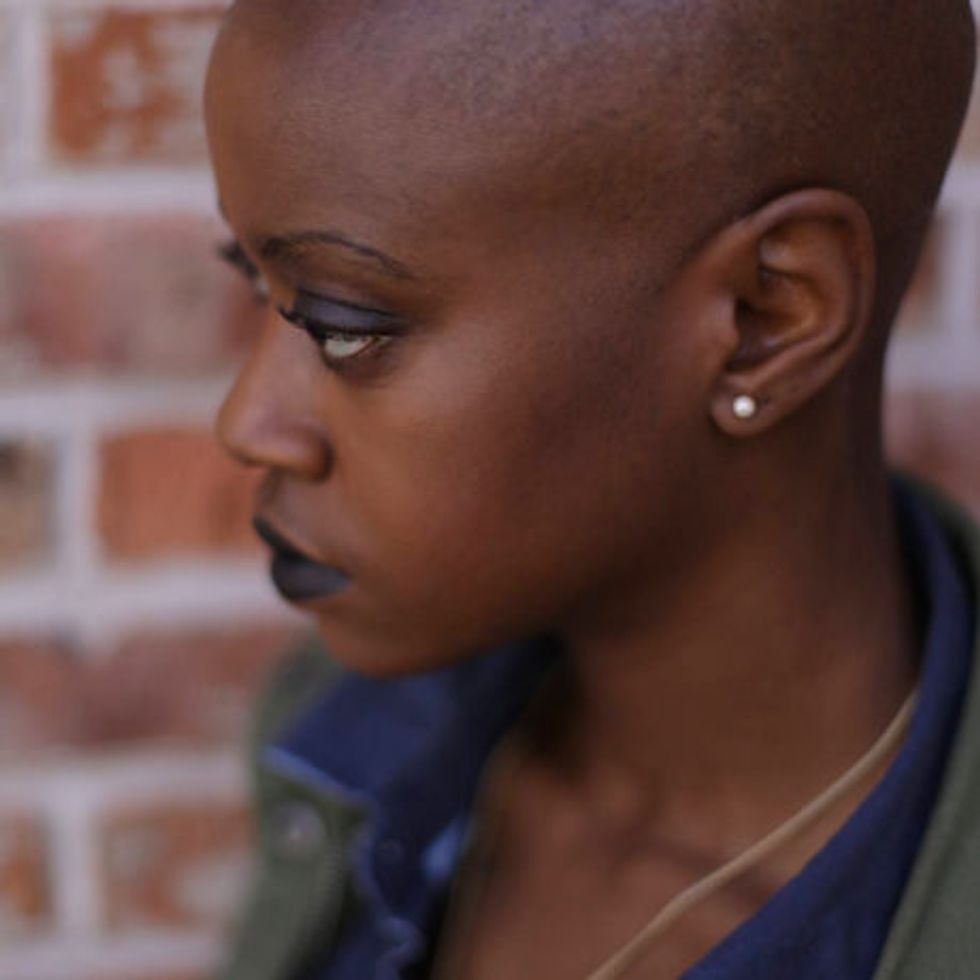 I am a 23-year-old African-American woman, and for the past ten years, I have been dealing with alopecia. My condition is one that is not uncommon, but given societal expectations of beauty, it is one that is rarely, or never talked about--and when it is talked about, it is demonized to the fullest. I mean really, who wants to be bald, right?
My childhood hair story was like millions of other black girls in America--perms and braids. I remember my hair follicles thinning back then, but nothing that made me self-conscious. Perhaps it was because I was too young to even care.
By the time I was 13, it was obvious that I was going bald, but I still had faith because I was constantly convincing myself that it wasn't "that bad".
When I turned 14, my mom put me on birth control, and that is when my hair really started falling out. The hair on the perimeter of my scalp was completely gone. There were bald patches in random areas all over my head, and day by day, it got worse and worse.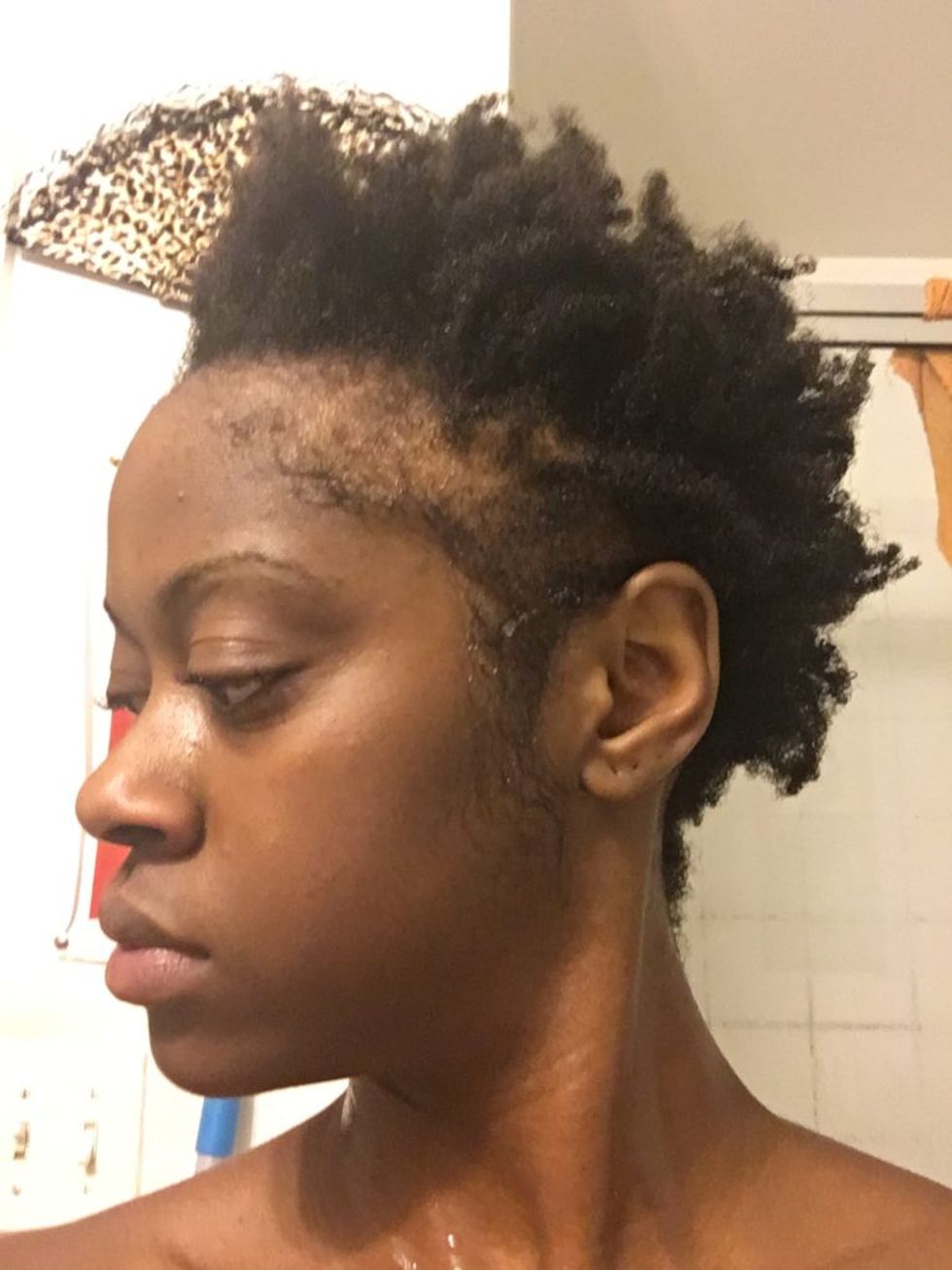 By 16, I was officially self-conscious and went into what I thought would be a life-long, permanent hiding. I wore wigs and weaves RELIGIOUSLY. You would not catch me DEAD without a weave, a wig, or a scarf. People started questioning why I never showed my real hair. Of course, I lied, and gave the generic "it's too hard to do my natural hair" excuse. I always wondered if they believed me or not.
Do people know I'm bald-headed? was the question that ran through my mind, every single day. When people made jokes about people not having edges, or not having hair, I always laughed along, but inside, I was crumbling, knowing that the joke was on me.
By 17, I was too embarrassed to go to the beauty salon, even though I have been going to the same one since I was eight years old. The hair salon was in my hometown, and I remember the three times I saw people from my high school come in. The first time my hair was braided up (I was getting a weave). My edges, or lack thereof, were showing, but she did not respond like I thought she would. She acted like nothing was wrong. I prayed to God when she walked away that she would not call anyone or tweet something.
The second time, it was an ex-friend of mine. Thank God I was under the dryer when she came. I know she would have told the whole school.
The third time is what made me never go back. It was one of the most popular boys in school, and I was in the styling chair, with no weave. I DIED INSIDE when he walked in. He stayed for a good 20 minutes too. I just KNEW the town would now find out my secret. I left the salon with a new weave, and never went back.
I can remember several scary moments like this, some of which left me in tears.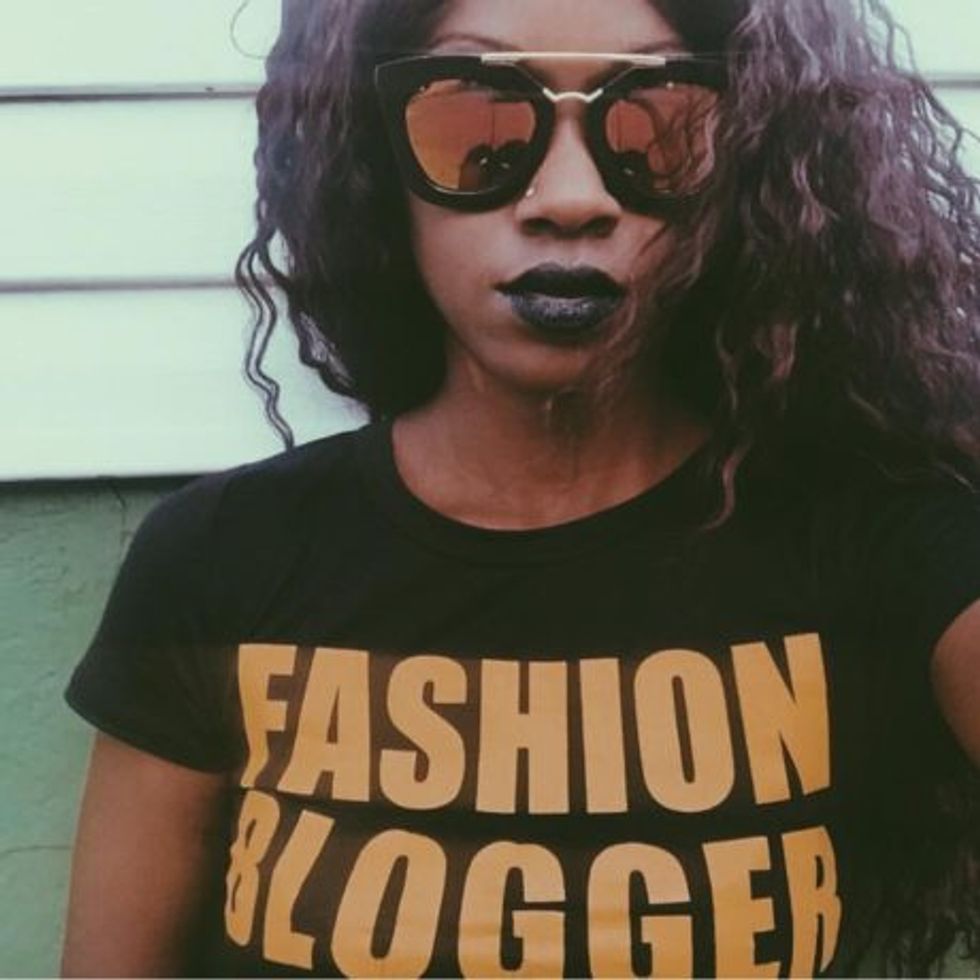 Since I was too scared to go to the salon I was comfortable at, and I was too scared to see a new stylist and show her my secret, I decided to wear wigs. That was probably the worst decision I could have made because all it did was make my hair fall out even more. But, I didn't care, because I was covered, which means my secret was safe with me. When people would ask me why I would always wear wigs, I would say, "I love how they let me change my look every day! They are so fun!"
Another lie.
But at this point, I was comfortable with lying to people about my hair. Anything to keep people from knowing I was bald-headed.
Throughout college, my hair was at its absolute worse, all five years. I was still wearing wigs on the daily, hiding, even from my own self. Since my hair was always covered, I was neglecting taking care of my real hair, so it became extremely dry, damaged, and defeated. It was pretty pathetic how horrible of a condition my hair was in. I think it was an out of sight, out of mind kind of thing. And for a while it worked, at least I thought it was working. I was starting to accept the fact that I will probably be wearing wigs until I die.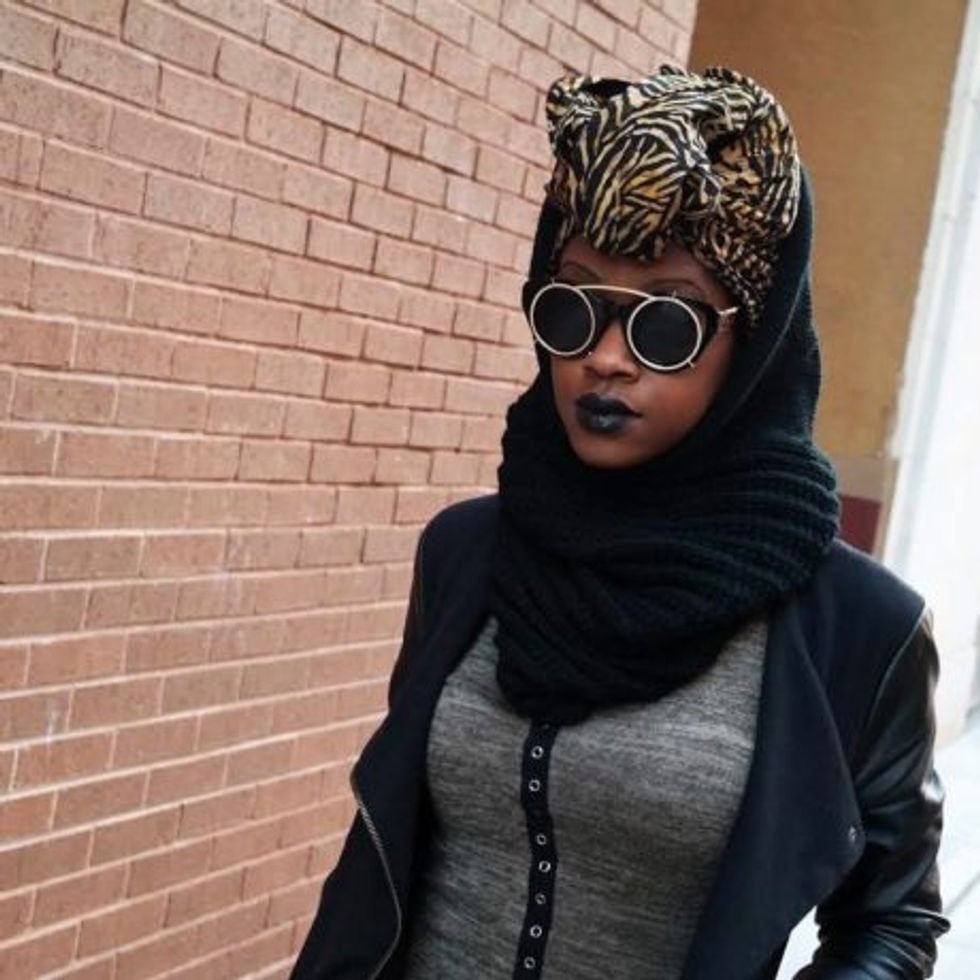 I wanted to care about my hair, but my bald spots made me angry, and not even want to deal with it at all, or see it. Sometimes to please the people around me, I would wear my natural hair out. (Family and friends kept pestering me about why I never showed it, and I was afraid my lie was starting to not work) BUT, please believe I always wore a head scarf to cover where the hair was gone. My natural afro was long enough to cover the other spots. So I would do that for a day, then the next day, back to the wig, like clockwork.
These past few months, I found myself getting really fed up with my hair situation. REALLY FED UP. I stopped getting angry at my hair, and started getting angry at myself for putting myself in that position.
"Aren't you tired of hiding Kaila?!"
"You know those wigs are not comfortable. Don't you want to just be free of them?!"
"Throw out the wigs, Kaila. Be proud of what God gave you."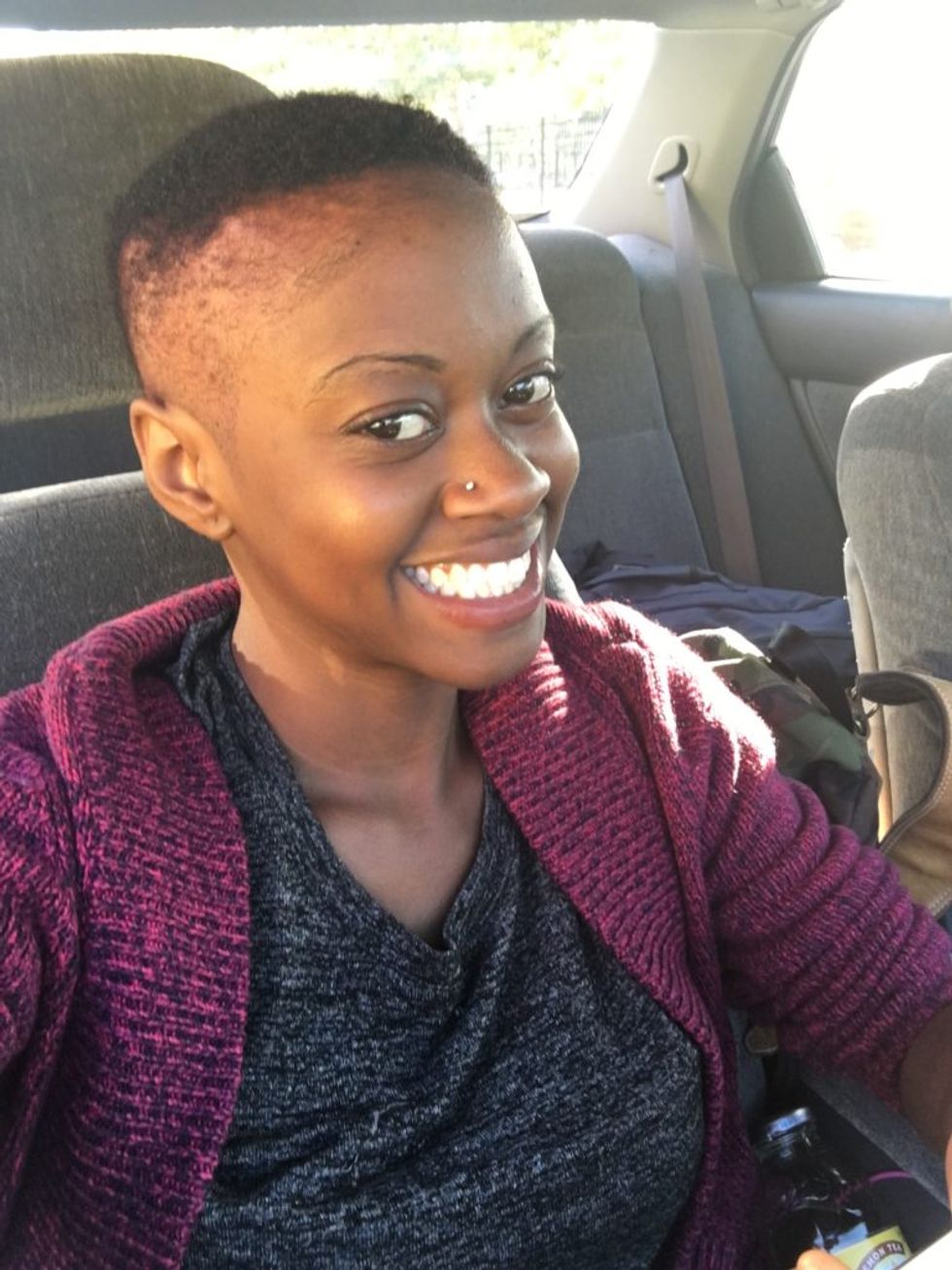 Those were my thoughts every single day. I started to miss going to the salon to get my hair done. I don't remember the last time I felt someone else wash and style my hair. It used to feel so good getting my hair washed, even if I only had about 50% of my hair.
I reached out to a DJ I know that has alopecia. She is always talking about alopecia awareness and rocks a baldie all day every day. She was the first person I came out to, besides of course, my mom. After our conversation, I was a little more convinced to come out to everyone. I called another friend who I am close with and told her. She told me to jump off the cliff and embrace my natural beauty. After confiding in a few more people, I decided to make the move. I called my friend Chris back, she took me to her barber, and from there I literally felt reborn.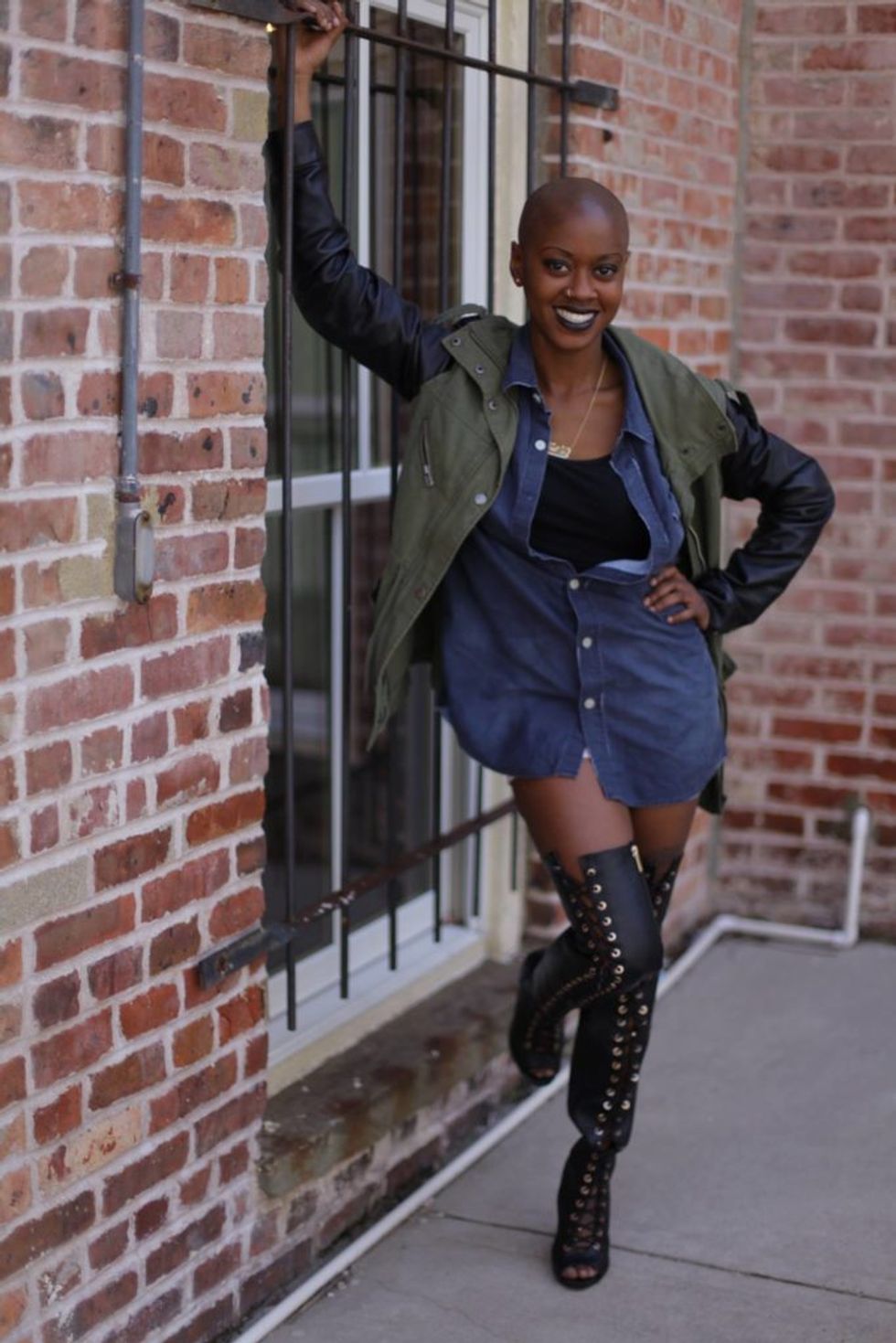 This was the first time in TEN YEARS that I went to a salon to get my hair done. TEN YEARS. My barber was perfect. He gave me advice on how to take care of my hair properly. He cut off all of my dead hair, leaving me with a dope hair cut, baldness fully exposed. Surprisingly, I did not care. I was just happy to finally be free.
The first day was weird. People staring. My guy friends reacting in a way that wasn't the most encouraging. (You know how guys are). But honestly after day one, I was like "F**K it!!!!!!"
Yes, I am bald. But you know what? I AM BLESSED! Because God has given me everything I need in life and more. I REFUSE to cry anymore over hair follicles.
I REFUSE to believe that I am not beautiful because I am bald. I AM BALD. I AM BOLD. I AM BEAUTIFUL. That is my new mantra. That is what I hope my story will show the world.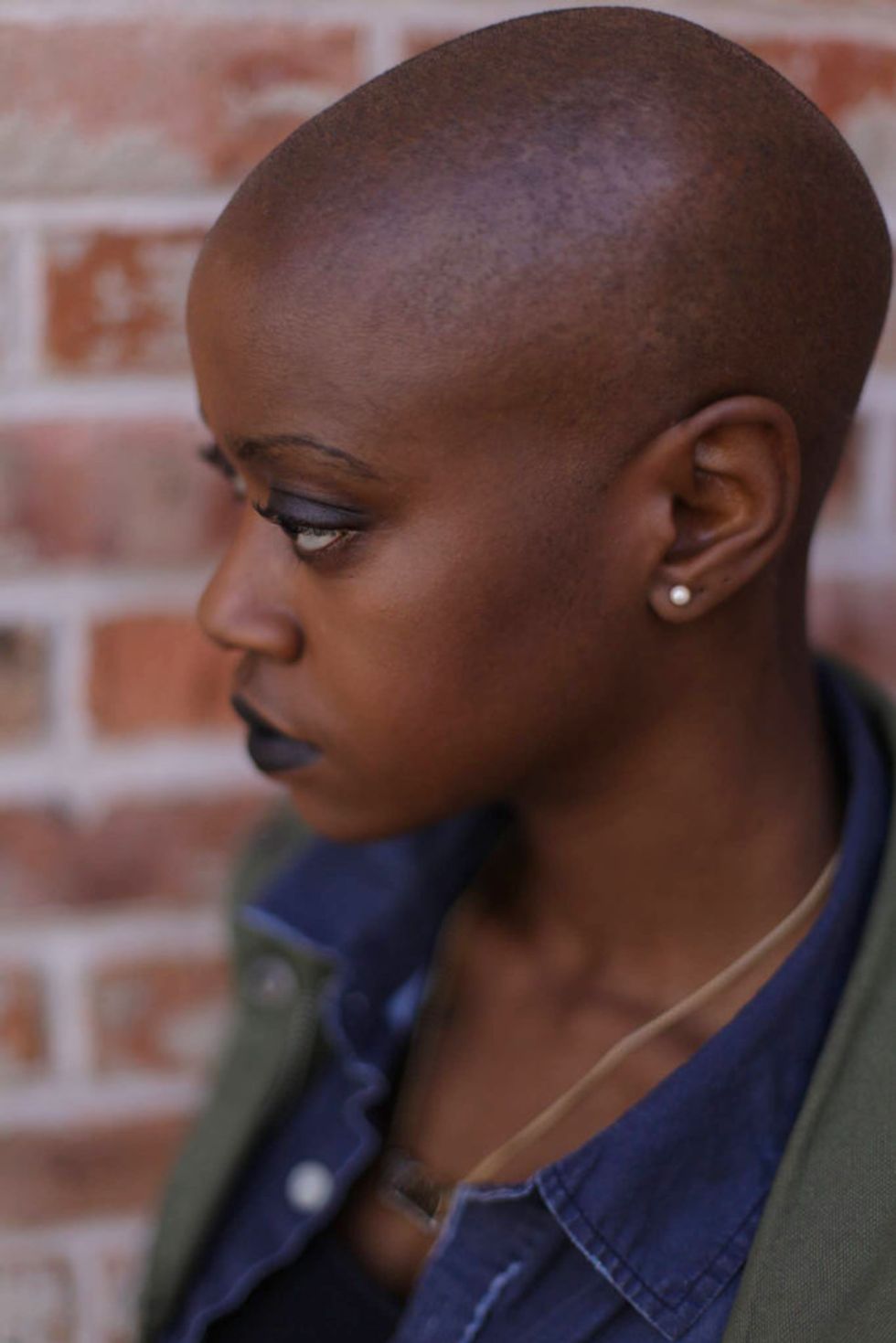 I am ready to go on front street now with my story, because it is long overdue. Women, especially Black women, need to know that your hair does not define your beauty. Women with alopecia need to know that they do not have to hide. You can be BALD and CONFIDENT. There are young girls around the world who are dealing with this, many at a rate more severe than mine. I would love to be an example for those girls, just as that DJ was an example to me.

Alopecia runs in my family, so there is a chance my daughter will be bald as well. She needs to know that her mother is strong, confident, and beautiful. She needs to know that she can be the same. She WILL be the same.

#MyBaldisBeautiful
#BaldheadedBeauty
Photography c/o: @Raymond.Cheley
@KailaBoulware is a media producer and manager from New Jersey. Graduating from Rutgers University, Kaila uses her skills and talents to empower women by showcasing unconventional forms of beauty in the fashion and entertainment industry.
xoNecole is always looking for new voices and empowering stories to add to our platform. If you have an interesting story or personal essay that you'd love to share, we'd love to hear from you. Contact us at submissons@xonecole.com