Jovania Pierre
Jovania Pierre is a proud alumna of Rutgers University. She spends her time alternating between lifting heavy weights and traveling for food. You can keep up with her online @jovaniamichele on all social and her blog www.jovaniamichelepierre.com
Traveling to a new destination on your own can be scary but those nervous jitters can easily be replaced with joy and excitement. Solo travel gives you a chance to explore new places on your own time and in your own style. Women opt for solo travel for different reasons. For some, it might be a last resort when plans fall through. In other cases, it's an opportunity meant to be seized and a chance to focus your time on yourself. Being alone in a city away from home is an experience women should jump towards regardless of age. Solitude brings a level of appreciation that sometimes gets hindered when with company. You see the city through brand new eyes and can move at a pace that gives you time to learn and understand yourself.
Whatever the reason may be for your quest of solo travel, picking the right destination is essential. Solo travel can be as simple as a train ride to a neighboring city or as extravagant s a flight across the world. There's so much to see, so choosing where to go can be daunting. To make the process easier, I've narrowed down 10 locations that women should see based on the city's safety and variety of things to do. Check them out by clicking through the gallery below!
1

.

Los Angeles, California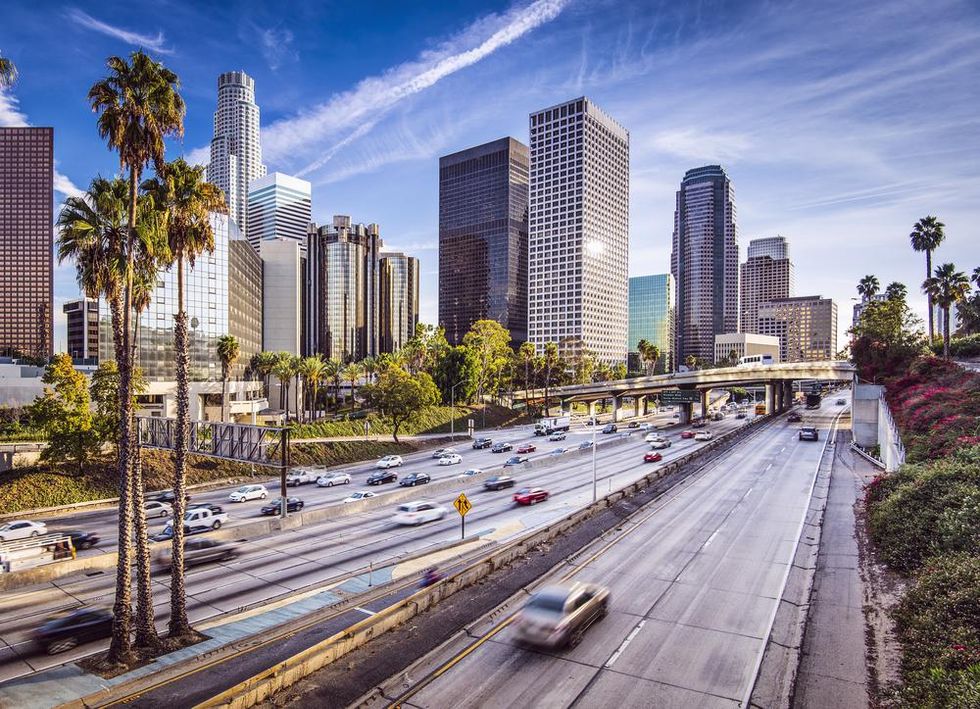 Shutterstock
Los Angeles is an ideal destination for those looking for solo travel without going international. It's the home of the TV and Film industry where you can spend time visiting one of the many studio lots or go for a walk along the Hollywood Walk of Fame. There are plenty of beaches, restaurants, and yoga classes that will allow you live like a local for a few days. The endless juice bars and taco carts might even tempt you into staying for a while.
2

.

Barcelona, Spain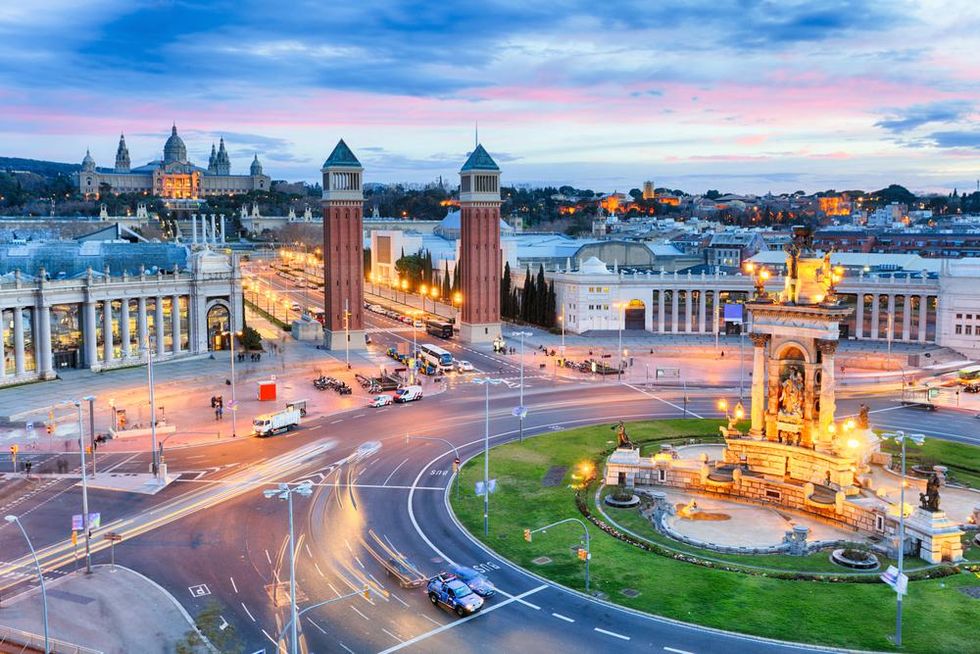 Shutterstock
The capital of Spain's Catalonia region is a buzzing hub for art, culture, and delicious tapas. El Born is a neighborhood in the heart of Barcelona known for its walking distance from major sites like the Gothic Quarter and Barceloneta (the beach). The area is filled with hip restaurants, art galleries, and artisan shops. Famous architect Antoni Gaudi sprinkled art around the city in the form of parks like Park Guell and gothic style cathedrals like La Sagrada Familia. The rich culture of the city will keep you busy and engrossed for days.
3

.

Amsterdam, Netherlands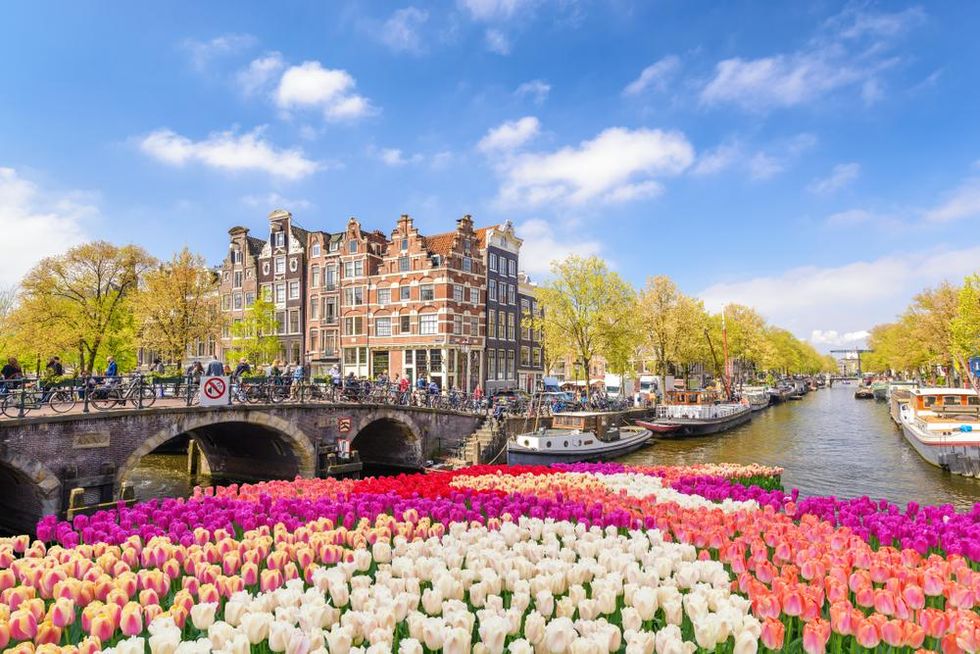 Shutterstock
Amsterdam's art and dining scenes attract solo travellers from all around the world. Its Museumplein neighborhood houses three major museums: Van Gogh Museum, Stedelijk Museum, and Rijksmuseum. Brownstone cafes and vintage shops cater to those looking for slow-paced activities during the day. The evening club scene has enough variety to cater to any taste from techno to hip hop.
4

.

Aruba, Caribbean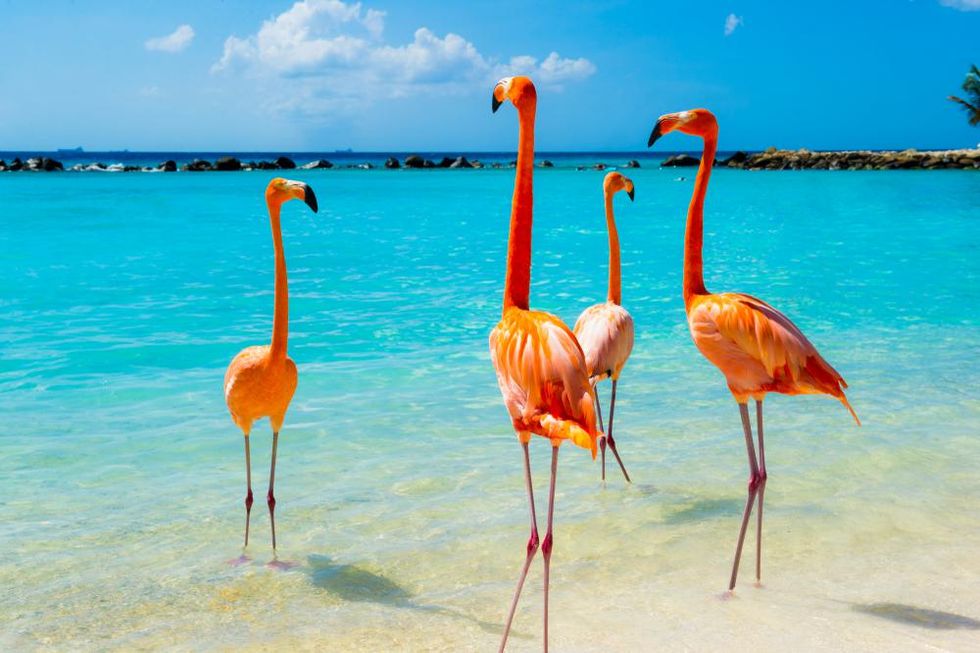 Shutterstock
Aruba's white sand and clear water beaches lure tourists in all year long. The island is a nice change of pace for those looking for a vacation filled with beach lounging and good eats. Those seeking adventure can go hiking or explore caves at Arikok National Park. The blue waters invite travelers to snorkel and enjoy the white sands of Eagle Beach.
5

.

Milan, Italy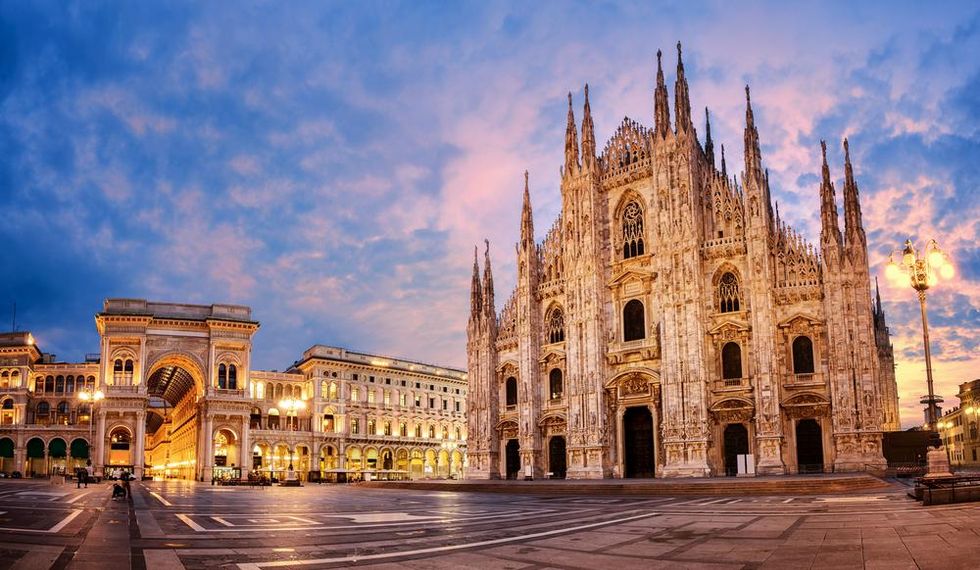 Shutterstock
Milan is reinventing itself and shedding the idea of being the lesser Italian destination. New restaurants and bars began popping up in 2015 per The World Expo; the event also introduced new skyscrapers in Piazza Gae Aulenti. Milan is the city to be in if your travel language is fashion, art, and architecture. Go see the Duomo, considered one of the best Gothic churches in the world, and its never-ending renovations. You can also catch an opera at famed opera-house, La Scala. Those up for a day trip can venture off to Cinque Terre to take in the beauty of five seaside villages brought together at the Italian Riviera.
6

.

Montreal, Canada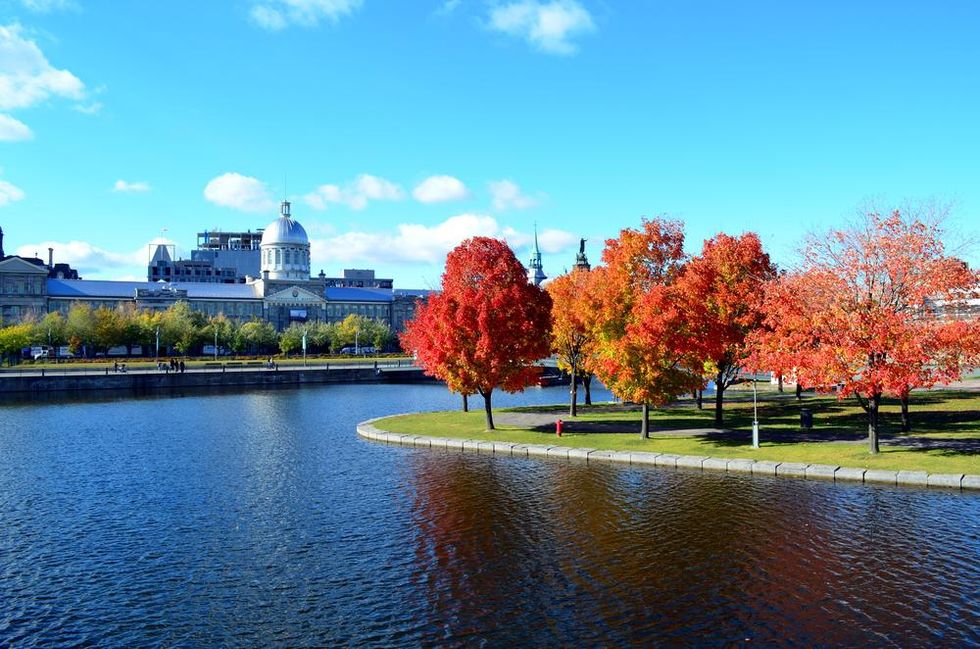 Shutterstock
Montreal is a great location to jet off to if you live in the U.S and need a getaway that's nearby but still feels new. It's easily accessible; you can drive or take a flight and be there in under two hours if traveling from the east coast. The bilingual nature of the city reminds you that you're not home anymore, despite the proximity. Montreal is a great trip for women to take solo. It's a walkable city plastered with charming cafes and French cuisine delivered with a Canadian twist.
7

.

San Miguel de Allende, Mexico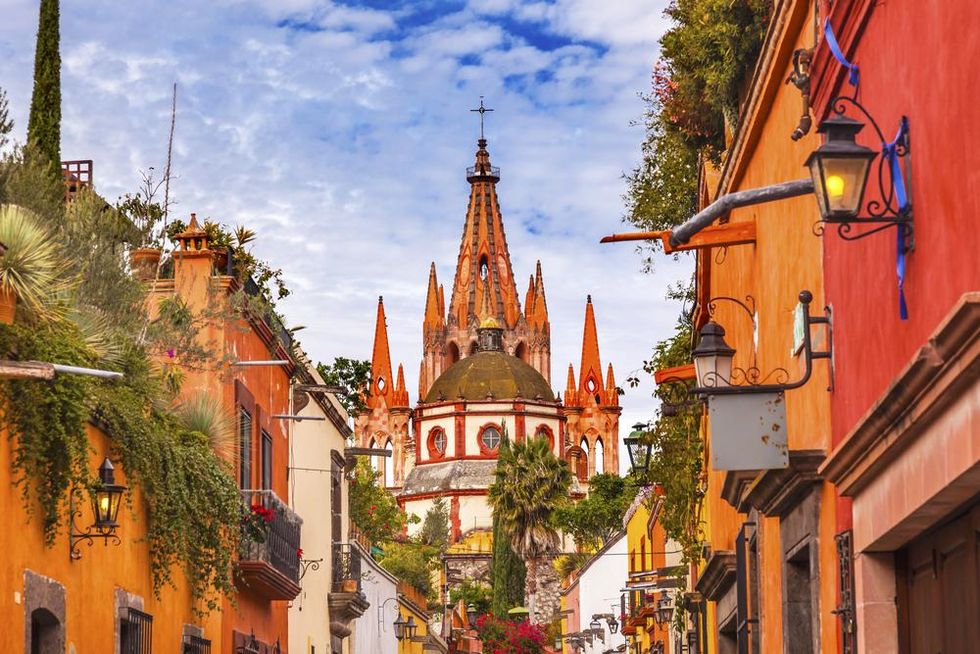 Shutterstock
Voted 2017's best city in the world, San Miguel de Allende is a Mexican charm composed of lively colors and amazing architecture. The colorful streets are lined with handcrafted shops known for having beautiful colorful masks displayed for sale. Hot springs, golden sunsets, and picturesque golf courses are all responsible for attracting seasoned travelers to this gem of a city. Delicious eats are just another reason to visit; places like Cumpanio Bakery, La Parada, and streetside churro carts deliver a mix of authentic Mexican cuisine.
8

.

Maputo, Mozambique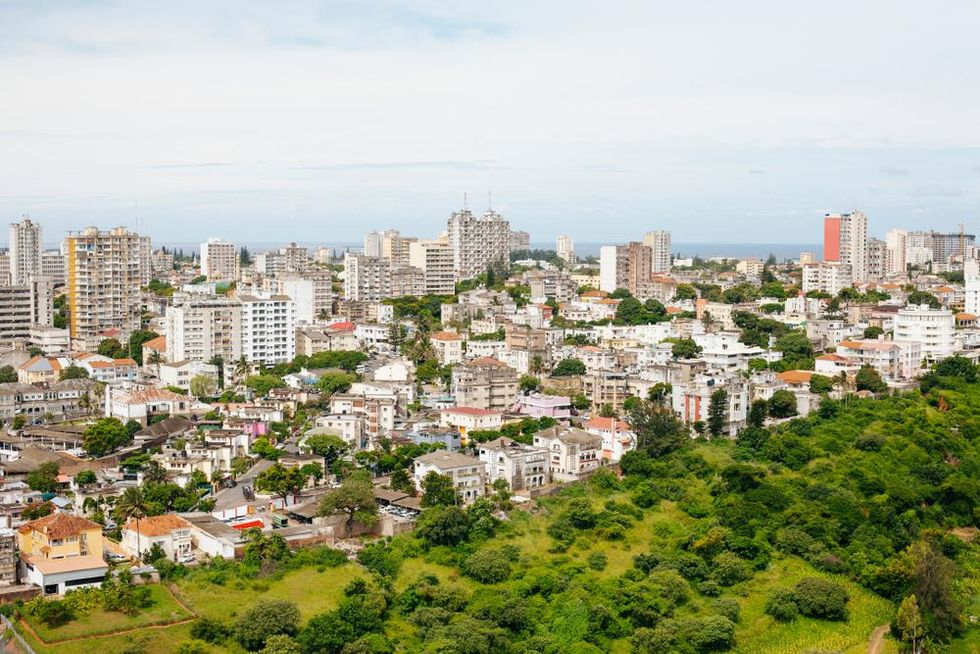 Shutterstock
Mozambique's fast growing economy has been rising for over a decade but it's finally starting to show. A series of makeovers, from parks to hotels, has turned Maputo into a booming hub for tourists and a great option for solo female travelers. Walking tours are promoted via posted maps on street corners making it easy for those riding solo to see the city on their own. The city's hip music scene keeps it running after hours and the diversity in selection attracts all kinds of crowds. Hotel pools reign supreme although Mozambique is well known for its beaches and watersport activities.
9

.

Reykjavik, Iceland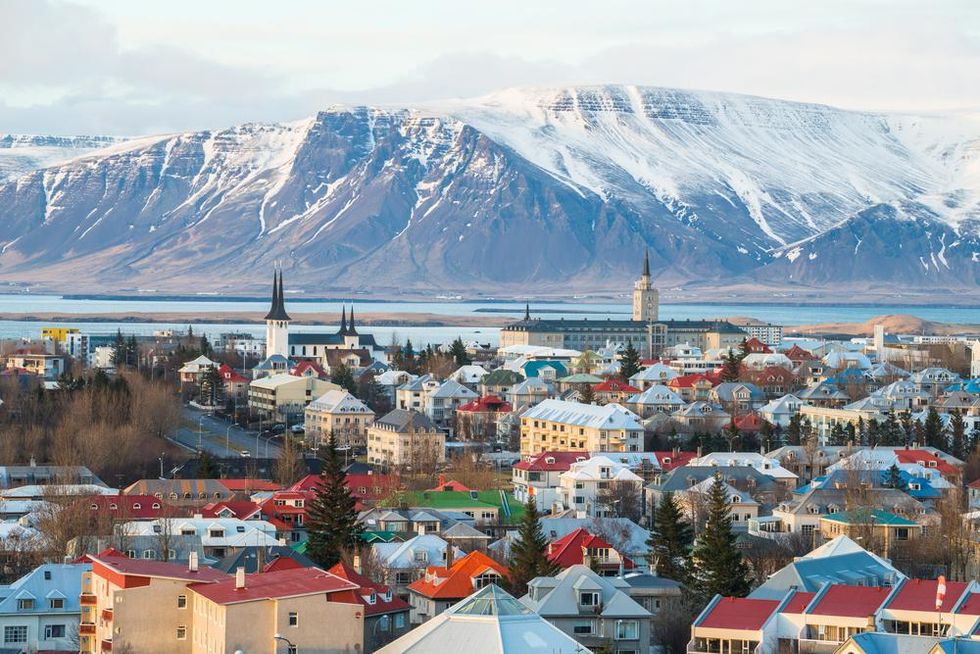 Shutterstock
Iceland is a safe place to travel to that you can explore during a short trip. It's a great destination for the adventure-seeking traveler. Outdoor activities like hiking into an ice cave, snorkeling, and scuba diving are easily available. Blue Lagoon, a geothermal spa, is one of the most visited attractions in Iceland. It's a natural wonder that tourists flock to to relax and it even serves as a skin treatment.
10

.

Seattle, Washington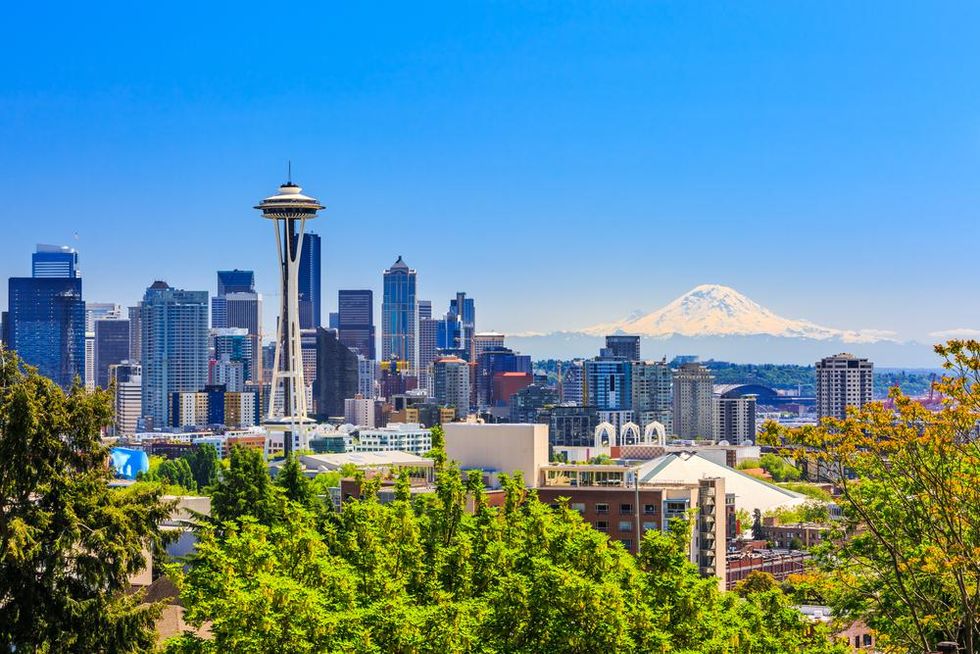 Shutterstock
For another U.S destination, Seattle is both quirky and chic. You'll find yourself mixed in with friendly locals who can easily recommend your next move. Hip coffee shops, farm to table restaurants, and cool music venues are all over the city. A plus of coming to Seattle alone, is the ease of transportation and not needing to drive around. The city has a transit system that arrives every ten minutes where most of the city can be reached.
What cities are on your bucket list?
Featured image by Shutterstock
What happens when you realize the reality of your first 9 to 5 falls short of your expectations?
This was the predicament I found myself in after six months of tweaking my resume and rewriting cover letters post-grad. I spent the greater part of undergrad working a part-time sales position, and after three years of working nights and weekends, the allure of a 9 to 5 held a high esteem in my head. Isn't this what being an adult was all about?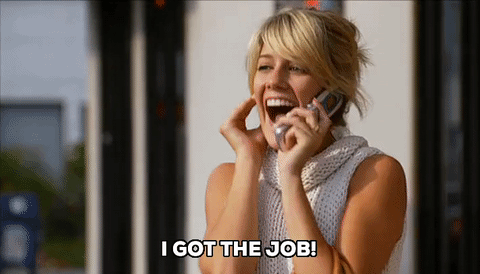 I'd gotten the degree and now the job, but months into the new role, the happiness hadn't clicked. I started to question my decisions. What do you do when you get what you asked for and it's not enough?
I knew I had two choices. I could either complain or dedicate that same energy to finding the silver lining. I went with option two and found ways to make the not-so-perfect job feel worth it. Here's what I did:
Find Passion Outside the Office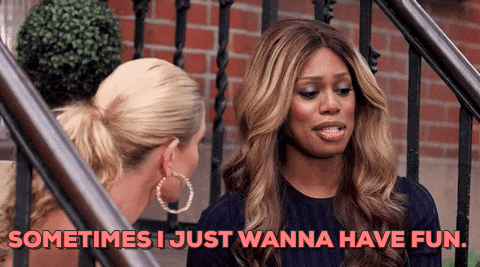 A common issue with entry-level jobs is feeling like the work doesn't align with your passions. Millenials are commonly termed the entitled generation and that's not completely false. When you spend four years working towards a degree, then enter a role that doesn't use the skills you cultivated, feeling underwhelmed is warranted. It's important to find ways to continue to harvest these skills. Use your free time after work to volunteer somewhere that needs your skills. You don't have to limit working in your passion to your day job.
Network, Network, Network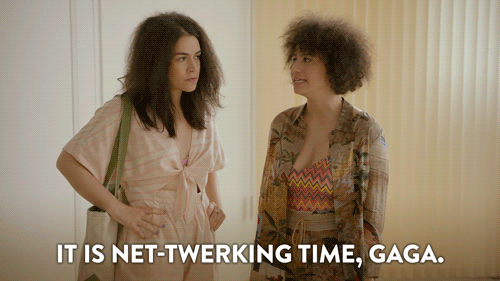 While a 5 to 9 is just as important as your 9 to 5, it's wise to take the time to get to know the people on your team. The work you're doing now many not seem like much but you can find an entirely new career path from a single conversation. Take a minute to learn the different roles your team members have and ask about everyone's professional background. Networking plays a big role when looking to get a foot in the door but it doesn't stop there. Keep that elevator pitch ready even while you're well into a role.
Seek More Responsibility

By getting to know your team, you start to narrow down what your next step should be. I took the time during my performance review to make it known that I could handle more work than what I was assigned. Word this carefully. You don't want to whine or sound like you're sitting at work twiddling your thumbs for hours. I expressed interest in a project a manager-level colleague was working on and asked to sit in on meetings to learn more. My boss loved my enthusiasm and gave me the green light. Use this time in your entry-level role to gain insight into as much of the business as possible.
Age Is Not A Limit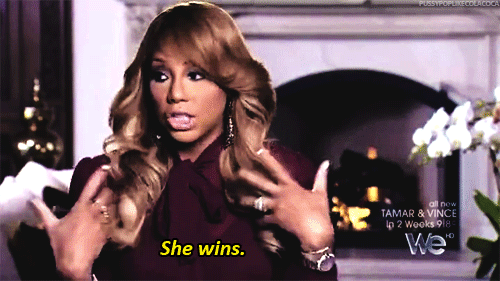 Being the youngest woman in an office can get annoying. You've become the dedicated tech problem solver and might have been called "sweetie" once or twice. There's nothing wrong with being young. I've learned not to take the exclamations at my age personally. You have the opportunity to be a sponge and absorb as much as you can. With that, you also have the freedom to leap in any direction you desire. Youth comes with ample opportunity and freedom, embrace it. If the only cost is being told you won't get the joke because it's "before your time," you're not doing too bad.
Your first job may not be everything you wished and that's okay. You have a chance to connect with professionals in your field during the work day and the freedom to explore other passions after 5 pm. Dedicate your energy to learning as much as you can and find more positive ways to spend your 9 to 5.
Want more stories like this? Sign up for our newsletter here to receive our latest articles and news straight to your inbox.
Traveling with a full-time job can seem like a hard task to pull off. But, with the right planning and a litttle courage, seeing the world and holding down full-time is certainly not impossible.
I may not be living the nomad lifestyle I sometimes dream of, but I constantly seek ways to sprinkle bits of travel in wherever I can. Last year, I took my first solo trip to Los Angeles, road-tripped to Washington D.C, cruised around the Caribbean hitting St. Maarten, Puerto Rico, and Haiti, then ended the summer with a second trip to LA with a stop in Las Vegas.
In the past, the travel tips I've been given include: taking advantage of long weekends, using your PTO, and traveling around holidays. These are helpful tips but I didn't feel they were action-driven enough. So, to take my travel game to a new level while balancing a full-time job, I decided to connect with my favorite millennials whose travels have been major sources of inspiration for me to really learn the how of traveling with a full-time job.
Below, they share the tips that work for them in hopes that those who want to travel more don't feel inhibited by their full-time gigs.
1

.

Make Sacrifices If Travel Is A Priority
Nicolette (@nicolette.delmar) shares her travel journeys on her Instagram. Her YouTube video of her experience in Belize captured my attention instantly. Recently, she visited Malaysia, made her second trip to Thailand, and has plans to visit Mexico in a few weeks. I asked Nicolette how she prioritizes her trips while maintaining a grasp on her full-time job. Her answer was simple:
You have to make sure that you truly put travel as a top priority. That means buying groceries instead of eating out, staying in sometimes instead of going to the bar, and any other means of saving money. Also, traveling doesn't mean you have to be away for weeks at a time! Even weekend trips driving or flying for a few hours is worth it if it means you're exploring somewhere you haven't been before.
2

.

Be Open To Surrounding Cities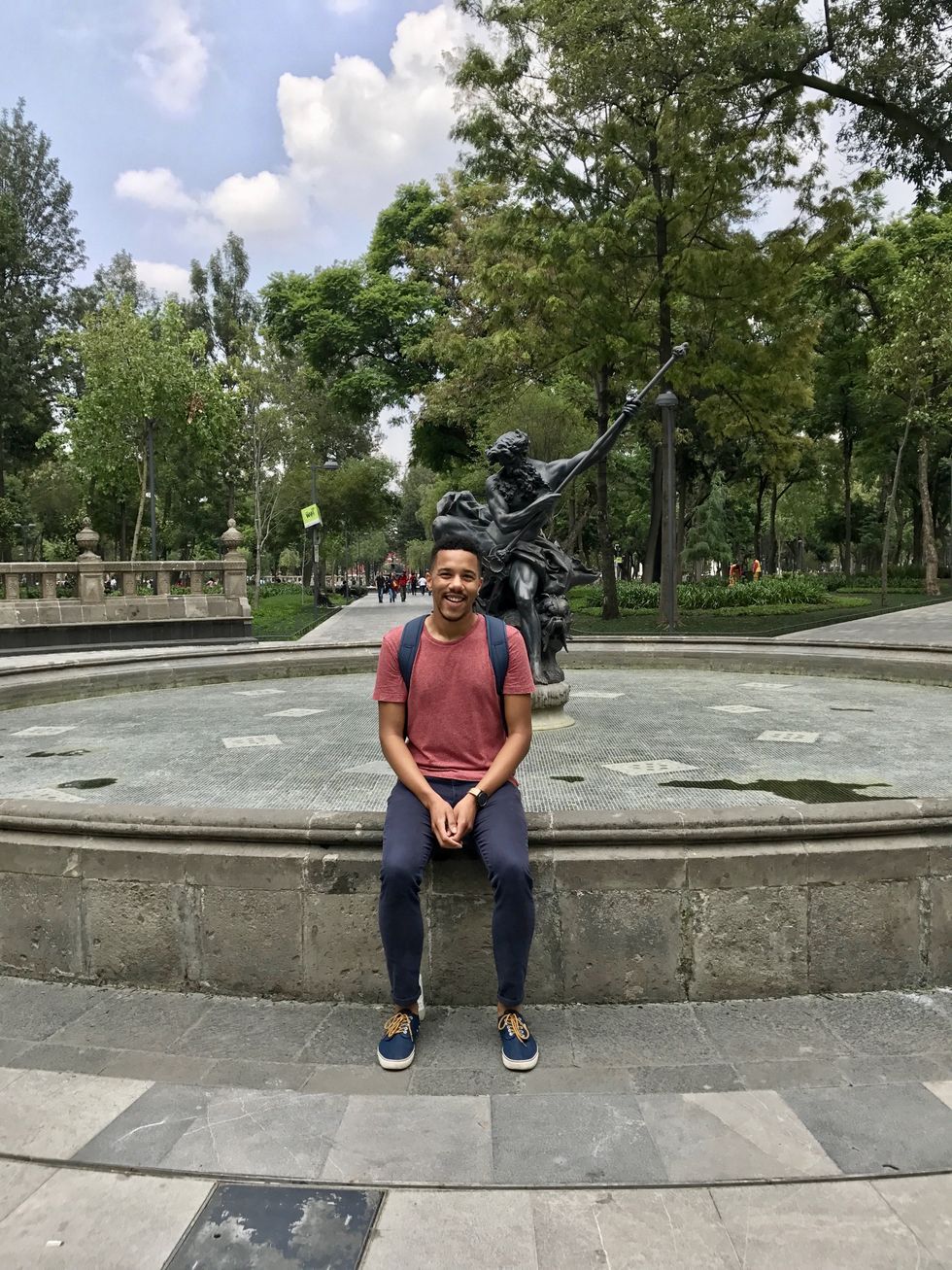 Mexico City, July 2017
@ihg.94
Isaiah (@ihg.94), who recently returned from a Christmas in Paris coupled with a few nights in Amsterdam, shared his experiences with getting the most out of your dollar while abroad. I asked about his biggest travel hack for low cost accommodations and food. His response was:
I'd say it's definitely talking to locals to discover cooler or cheaper neighborhoods that are still safe with reliable transport. That feeds into my second tip of staying in an area with good transit as Uber and taxis can bite a huge chunk out of your budget. Staying in smaller surrounding cities, as I did in Amsterdam, also saves and allows you to see more of the country and truly live like a local. To find cheap food, I'll often grab small bites from street carts, stick to appetizers, or explore the local grocery stores for quick meals. For example, I spent only €10 on dinner in Paris by buying cheese, sliced meat, a baguette, and wine.
Seeing the world doesn't have to mean spending all your hard earned coins on one trip. Planning ahead and having an open mind to various styles of travel will take you a long way.
3

.

Maximize Business Trips and Study Abroad
Gabrielle (@gabgotti) has become known as #nomadGab for being a woman always in transit. I reached out to her gain insight into how she makes traveling and working or studying full time a reality. She tells me she wrapped up a trip to Ireland last September, where she presented at her first international research conference. In October, Gabrielle took off to Malaysia and Indonesia, a trip she planned with a blogger friend she met twice and another friend she'd only connected with online. Talk about taking chances!
I asked Gabrielle what practical tips she's found useful in maximizing her business trips and study abroad opportunities. In other words, can you have the best of both worlds and have fun while you work? Her answer gave us actionable recommendations:
If you want to travel while on study abroad, outside of the country or place you're studying, make sure you pick a place that facilitates those opportunities easily. I studied abroad in England and it was great because I had access to multiple major travel hubs, all of Europe, and some of Africa very easily.
Also, always see if your university or job will pay for you to attend a conference or professional development experience. My trip to Ireland was paid for in part by my alma mater Cornell and that's just because I kept in touch with old bosses and mentors, but was also doing something that benefited the institution. People will usually pay for your experiences if they have the money and can see how it adds value to them as well. Make things mutually beneficial and then ask. You'd be surprised what's out there and how willing people are to give opportunities and money away.
Lastly, don't be afraid to tack on a for fun trip to something that starts out as business. I wish I would've done that with Ireland, but I was slipping. If you're going to Paris for work, see if you can find a cheap flight to somewhere else you want to go, say Rome for the weekend or a few days after your official business is done. You'll probably have to pay for that leg of the journey yourself, but hey, save your coins and make it happen. You're already over there.
The key is to plan ahead and to communicate with your boss if you'll need to use vacation time or if remote work arrangements can be made. That's also a reminder to not be afraid to use the vacations days you've earned. Some people may be okay with bringing their laptop along and working through their trip. However, if your goal is to fully detach, don't be afraid to communicate that to your team. Craft yourself a detailed out of office message so whoever needs you can reach out to a delegate while you are away.
4

.

Just Start Somewhere
In search of a the bottom-line for making world travel a reality and not just a dream, I asked Nicolette and Gabrielle to share their most practical advice for those looking to travel more. Both ladies highlighted the benefits of staying up to date on flight deals:
Do your research. Pinterest is slept on but has a wealth of information. Get in a flight deal GroupMe or follow the accounts on Twitter. Ask people you know who travel for tips, respectfully. And just book the flight. The best part of travel is the doing. So, just do it. The "starting" is in the going. - Gabrielle
Start allocating some of your money toward a travel fund. Find travel websites and sign up for their mailing lists so you can be notified whenever there's a flight deal. Don't be afraid to stay in hostels, I've met a lot of great people staying in dorms and it's definitely an experience in itself! Also, look at countries where you can get more bang for your buck. See what your currency is worth in different countries - you'll be surprised to see where a dollar can go a long way! - Nicolette
Featured image by Gabrielle Hickmon/Instagram
Originally published on April 5, 2018
Traveling to Spain has been on my radar since The Cheetah Girls 2.
As years passed, I found myself always waiting for the right time. Then, one morning I got a screenshot from my dad showing a Hopper notification for a Barcelona flight deal followed by a flight itinerary. I quickly purchased round trip tickets. I later found out those screenshots were more so FYIs than invitations. As a result, I cancelled my flight. My dad, whose original plan was to fly into Barcelona for a cruise, changed his mind and decided he wanted to explore the city with me instead. So, in under 24 hours, I booked, cancelled, and rebooked my flight to Spain. A few months later, we arrived in Barcelona!
Everyone's travel taste is different and sometimes having less of a plan leads you to where you need to be. In my 3 nights in Barcelona, I explored new neighborhoods, ate amazing food, and took advantage of the city's photo opps. Hopefully my experience helps you plan your time in this amazing city.
Day 1
The Eixample neighborhood is the perfect place to be if it's your first time in Spain. We chose the Royal Hotel as our base and loved having transportation and things to do close by. Passeig de Gracia is a busy street filled with stores from Spanish chains like Zara and my new fave, Stradivarius. Shopping on an empty stomach got rough so we switched gears and went for tapas at Cerveceria Catalana, a recommendation from our hotel's front desk.
After tapas, we made a few stops to see the work of Antoni Gaudi, the genius architect known for giving Barcelona its colorful mosaic aesthetic. You can't miss Casa Batllo and Casa Mila. Casa Atelier is another great stop, next door to Casa Batllo; this one isn't Gaudi's work but we appreciated it just as much.
Our jet lag started to set in, so we tuned into the culture and paused for siesta. We ended the day with dinner at La Cava and roaming the Eixample neighborhood, finding wine bars and street art along the way.
Photo: Casa Batllo from @casabatllo

Day 2
We started day two at La boqueria, the colorful food emporium recognized as a Barcelona staple. You walk into a rainbow of smoothies and fruit juices, fun shaped candies, and of course tapas. We ate and then roamed around the Gothic Quarter, making stops into a few souvenir shops and pausing to take pictures of the beautiful buildings lining the street.
From there, we checked out the Barcelona Cathedral and Arc de Triomf. We popped in to Tapeo for lunch—my favorite tapas spot of the entire trip. In the same area is a little bakery called Bubo. I had the best chocolate and macadamia treats here and have been plotting ways to get my hands on them again. Day two also included seeing La Sagrada Familia, eating Thai at Royal Thai, and enjoying the rooftop bar inside our hotel.
Photo: Writer Jovania in the Gothic Quarter

Day 3
On our last full day in Barcelona, we spent a couple hours wandering Park Guell, a public space filled with gardens and breathtaking architecture. It feels like wonderland. Afterwards, I discovered a less touristy area called Sant Antoni, specifically Carrer de Parliament. The street is made up of cozy coffee shops, juice houses, and couples walking their dogs. We didn't expect to need a break from tapas but we did. We stopped at The Juice House, thinking a little turmeric would offset all the wine and Iberico ham we'd been eating. We followed that up with a delicious grilled chicken and grilled halloumi sandwich from Federal Cafe. I could have easily spent an entire day in the area just eating and drinking.
Barcelona is an ideal destination for anyone who loves sightseeing, shopping, and culinary adventures. Some other good eats we stopped at along the way include Ciudad Condal in Eixample and Bar Lobo in El Raval. In just a few days, I saw so much of the culture here and can't wait to go back.
Photo: Park Guell
Related Stories
How to Travel the World With a Full-Time Job - Read More

5 Lowkey Travel Destinations to Satisfy Your Wanderlust - Read More

I Went Broke Trying to Live My Best Life - Read More

A Guide to Traveling Abroad Without Breaking the Bank - Read More
Featured image by Getty Images
Your wanderlust has had you eyeing multiple travel websites for a while now and finally, you've decided on your next location, and are ready to start planning. But, with the large number of travel apps and websites out there, the process of planning your travels can seem overwhelming.
The narrative surrounding people of color and travel has started to shift towards inclusivity. However, mainstream travel spaces have been known to exclude travelers of color. The underwhelming amount of Black travelers being showcased on travel sites and destination brochures makes it that much more important to support the businesses that have people of color sitting at the table. Seeing the world is an opportunity that is open to whomever wishes to act on it. Making your travel arrangements with black owned companies gives you the space to find the proper resources that cater to your specific needs.
From securing accomodations to booking flights and reserving excursions, there's a lot of work that goes into planning the perfect getaway. To save you some time, I've rounded up some of the best black-owned travel apps and companies to help get your next trip underway as seamless as possible. From your flight to your destination to your lodging, we've got you covered every step of the way.
Featured image by Shutterstock