Jessica Rose Schrody
Jessica Rose Schrody is a writer and copywriter based in Los Angeles. As a single mother, Jessica has a lot of experience concerning the ups and downs of parenting, with all the challenges it brings, but also all the joys and satisfaction! She set out to create a blog, where she connects with a like-minded audience, sharing her own stories, experiences, tips, insights, and more. You can also find her on IG @thisisjessicarose and Twitter @thisisjessrose.
I've cried over plenty of men. My text messages have been referred to as scriptures.
I have tried to rationalize why what is happening is okay, even if I feel like sh-t. Most importantly, I've done it more than once. Sometimes it seems like I have never learned the lesson despite how much time has passed. Knowing this truth about myself makes it much easier to not look down on or feel indifferent to other women struggling with the same thing.
But goddamn, have you ever been peacefully chilling after a long day and then BAM, here comes Stacy ready to talk your ear off for an hour via phone call about her dude? The worst part? You knew that's what she was calling for when the phone rang because this is nothing new. I've definitely been there and if you have "that" friend, I'm here to tell you it's okay to feel bothered. And it's definitely okay to want to tell her, girl, leave him or me alone.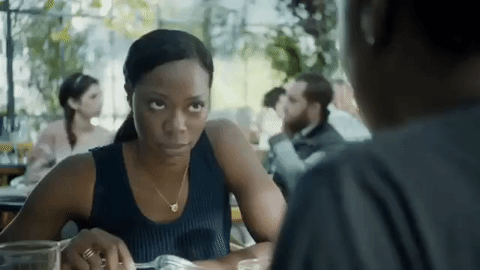 Even in the 6th grade, I was sitting on three-way phone calls listening to my best friends and their significant others fight and make up. On my friendship resume, you can find "third wheel" under my skill set after "virgin until after high school." While my best friend and her boyfriend were having sex on the couch next to me, I was simply enjoying ice cream and reruns.
Unfortunately, when you ride or die for your girlfriends, that isn't always the most viable response. So we sit through, follow along, and get emotionally invested in their dramas. In turn, we usually end up secretly hating their partner (if not them). I had to make peace with this being a part of my friendships with people in relationships. Especially since, in retrospect, I too find myself venting about my relatively dry love and sex life, which is sometimes on baby daddy repeat.
So I've compiled a few thoughts and recommendations about ways to deal with your friends or family members who always come to you to talk about their relationships.
You Can Take A Rain Check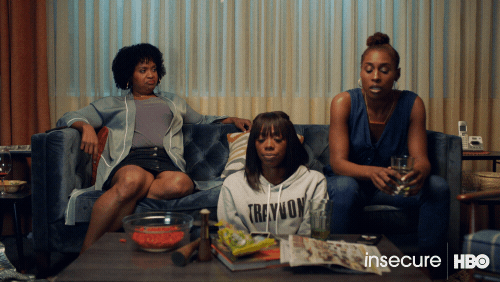 In an effort to put yourself first, know that it's okay to tell your friends that you're just not up to taking on anything other than yourself for the day. It's especially easier to do this if all they want to talk about is the same thing they always talk about. Do take caution here and use proper discretion as to not leave someone who REALLY needs someone there hanging. Just know that not responding, answering the phone, or rescheduling for a brunch or dinner does not make you an awful person- it means you care as much about yourself as you do anyone else.
Lend A Quiet Shoulder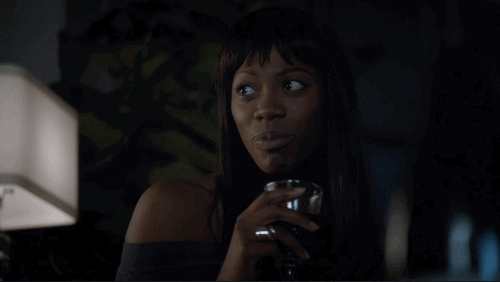 There really is nothing worse than offering advice to someone who wants to argue with you about why your advice doesn't make sense for THEIR situation. Sis, nine times out of ten, as a single person, I don't think your situation makes sense at all but whatever. Depending on the kind of friend you're dealing with, they might not want any advice and just need to blow off steam. This is also totally fine, just try to suppress your urge to scream "ABANDON SHIP" and "RUN B-TCH" as often as possible.
It's Okay To Say "I Don't Know"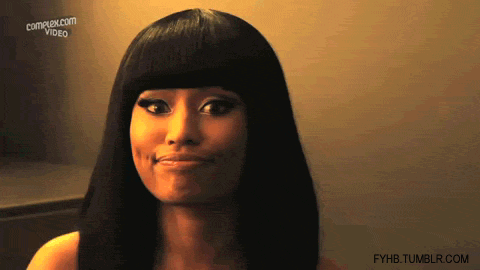 It's flattering having a friend that wants your advice and values your opinion, but you can only do it so many times. After you've given the same advice upwards of three times, it's time to throw in the towel. Having no advice at all is ok and "I don't even know girl" is my go-to line for these situations. Eventually, they will pick up on the idea that you no longer have much to say about it and will stop asking for your input. They might even stop venting altogether.
Keep It Judgement-Free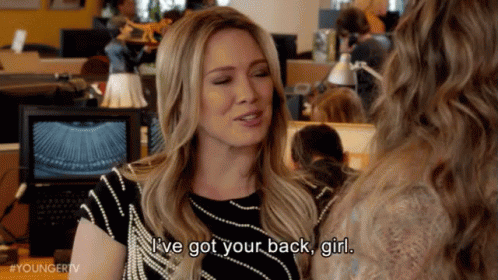 If someone in your life is coming to you with their most vulnerable frustrations it means they trust you and deserve to be treated with love and respect. The best way to maintain that is to keep it a judgment-free zone. We can sit around and talk about how we think we would never do this or that, but until you're in that situation you never really know. Give your friends the same safe space you might need when you try to make things work with your baby daddy for the 27th time- not me...I'm just saying.
Always Be Supportive - She's Grown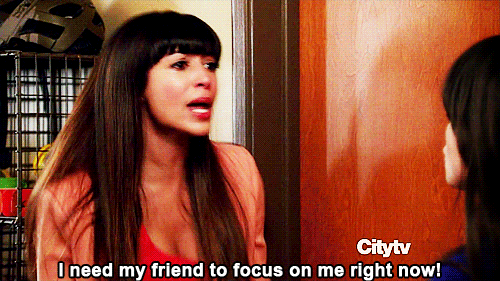 You ever listen to your girl cry for a few hours on the phone the night prior to waking up and seeing her dude as her MCM? It happens all of the time. My number one rule for this is plain and simple - if she is not in any imminent danger or suffering from some form of abuse that was disclosed to me, then it's just not my business. Everyone is an adult and everyone gets to make their own decisions pertaining to how they want to spend their lives. All you can do is be supportive of your friend and refrain from any "I told you so" verbiage if they circle back to your line a week later.
Relationships may come and go, but sisterhood SHOULD be forever. Try your very best to establish boundaries for your girlfriends, as well as yourself in order to maintain healthy long-lasting friendships.
It's important to stay gentle, but remain true to what you're feeling and things will eventually balance out for you.
Whether you're on the receiving end, or the one doing the venting, keep in mind that the most important thing is that you love each other. Know your limits, advise only when asked, support your friends no matter what, but be ready with a bat when they are finally ready to tear his car up.
Featured image by Getty Images
I told him the issue was that it didn't feel like we were in love anymore.
"Anymore?" he responded promptly.
When he said it, it took a few moments to completely sink in.
It felt like such a low-blow because right before that I had asked him if he ever had been in love with anybody at all and he said "yes." I met him in 2011, so I have a pretty good database of who he has been with and where he has been, but I guess I wasn't too on par with how he felt.
Him never being in love with me hurt but instantly made a lot of things make sense. It was as if he was finally telling me what everyone else around me had always said. "Girl, he doesn't love you, you deserve more."
Is there really a difference though? Between loving someone and being in love with them? Is there truly a separate level of importance between the two?

It really felt like there was in that moment for me, but feelings are not facts.
He was present physically and made attempts to be available emotionally as much as he could. He brought me flowers and told me I was beautiful. We were intimate often and connected deeply during the process. He was for once, not entertaining other women - or so I thought (but that's another story.) We both seemingly enjoyed one another's company and looked forward to spending time together. Aren't these some of the key identifiers in what someone would deem "being in love"?
Meanwhile, here I was not feeling in love because I was still harboring emotions from discrepancies in the past, which impacted my trust in the stability of it all. Then, here you have him coming in, claiming he had good times with me, which formed the feeling of love, but because things weren't constant butterflies and zero arguments, we never were "in love."
I'm toying around with the idea that not being in love with someone anymore but still claiming to love them is a cop-out. It's a way for anyone to give up because it's not easy anymore. Let's also be honest, the easy way out was not something foreign to this man at all.

Who cannot relate to the overwhelming feeling of obsession that comes along with having a new bae? Where I see this becoming problematic is when we continue giving love all of these different definitions for different stages. We imply that once it's no longer fun, it's somehow not even worth it anymore. Or in my case, it isn't love at all.
In true f-ckboy fashion, he attempted to retract his statement a thousand different ways until he realized the damage was already done.
Have all of us singles really never met or been with the person we were supposed to be with "forever," or do we all just abandon ship when things aren't as easy going as they once were?
How do we determine what is worth working on with any given person? Some of the things that my girlfriends go through with their partners, I side-eye pretty often, thinking that I wouldn't be able to stay through it. But are these the people who really have it all figured out?
In all fairness, there are obviously many things that quantify the ending of a partnership - for instance, physical or emotional abuse. It's just now sitting here as someone starting over for the hundredth time, I do wonder about a few people and whether or not I was completely rational in breaking it off with them.

Even the man standing in front of me telling me he was never happy enough to feel "in love," I analyzed a little differently. The reason being, I don't think there is a difference between being in love and loving someone. I think the word "love" never meant anything at all if it chooses to leave during a fluttering between high and low. And that's my problem with the "I'm in love with you" narrative. In love is fleeting, while I believe love stands the test of time. Regardless of whether or not you are next to it, on top of it, or inside of it - real love doesn't stop.
It is constant and without conditions.
What love can be is one-sided. And although I also did not feel "in love" with him, I knew I had once before. His uncertainty was my wake-up call and while the verdict is in and still remains that somebody is gonna get this love, they are also going to reciprocate it.
Most importantly, they are going to meet my love where it is at, follow it wherever it may go, and put in the work necessary to maintain or regain that "sprung" feeling because love will always be present.

It wouldn't hurt if his beard connected too.
How do you feel about being in love versus being loved? Is the former more important than the latter? Why? Share with us below.
xoNecole is always looking for new voices and empowering stories to add to our platform. If you have an interesting story or personal essay that you'd love to share, we'd love to hear from you. Contact us at submissons@xonecole.com
Featured image by Getty Images
A night out on the town with a good girlfriend in West Hollywood is how I met her.
To be fair, it was a gay nightclub. It wasn't out of the norm for me. Most of my teenage years and adult life have been spent at LGBTQ events because the majority of my friends are lesbians.
She and I drunkenly exchanged IG accounts and later on that week, and days later, phone numbers were shared as a result of us sliding in each other's DMs.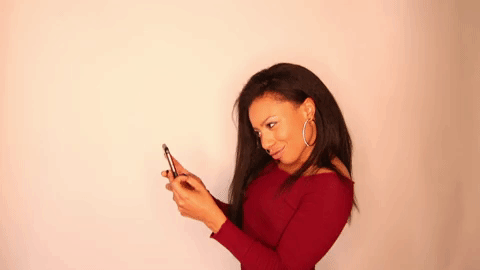 I should have run for the hills during the first week for many reasons. Am I the only one that feels like being "babe" right away is a sign of crazy? I mean, unless they are super fine or something and she was cute or whatever, but she was still…she.

I didn't realize how much of a she, she really was until she was screaming in my bed and her vagina was literally contracting on my face though.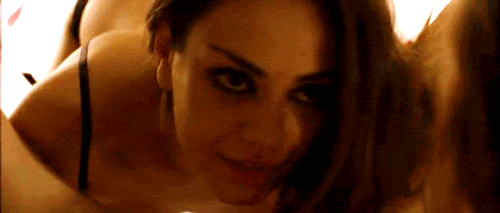 I'm sorry if that last sentence startled you but the whole situation startled me. How did I let things get here? I initially knew I wasn't interested when she started acting the same way I acted with men. In fact, I felt like I was looking in a mirror at myself most days and the phrase, "You're tripping," really came full circle for me during our time spent together.

At one point, I had even asked if she was "on her period or something."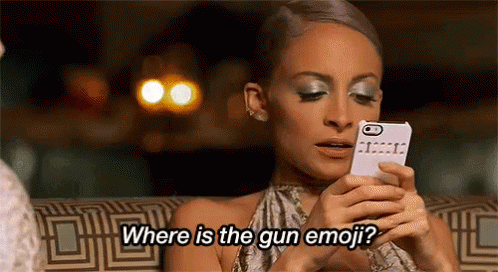 Gradually, I progressed more and more into being a f*ckboy - but definitely not a lesbian.
The whole thing took place over a course of maybe two weeks. Which is incredibly too short of a time for anything that happened to have transpired. One of my good girlfriends referenced a favorite joke of hers during a briefing of my feelings via phone one day: "What do lesbians bring on a first date? A U-haul truck."
Yes y'all, after spending the night at my place once, she asked me if she could keep a few things at my place because she was downsizing her storage unit. By a few things, I mean actual whole ass furniture. When I said hell to the naw, I think she knew I wasn't as invested in this whole situationship as she was because the vibes changed.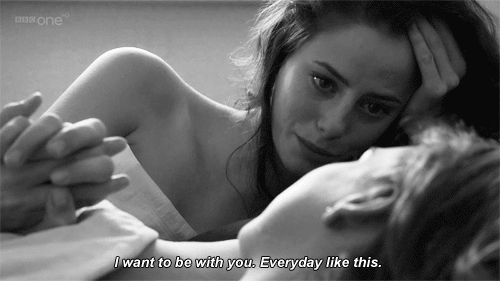 Now, let me tell you about the one and only time she did sleepover.
If I'm being honest, I feel like she set me up, as far as sex was concerned. I do find women attractive, but my desire to pursue a romantic friendship with her was based on her more masculine traits and characteristics.
We even discussed how she preferred to not be touched down there and was more of a pleaser. It sounded perfect. I'm not much of a vagina toucher outside of the occasional threesome or well, my own.
So, per our discussions, I was genuinely confused after two or three jack and cokes how aggressive she was about pushing my face down under. I mean, I handled my business but...it was just so fleshy, stubbly, and moist - it was nothing at all like the oral I was used to.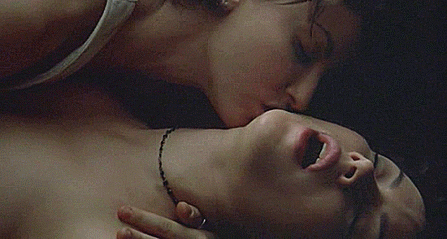 When all was said and done, she collapsed onto my chest with the goofiest smile. She kept emphasizing how there was no way I could have never been intimate with just one girl before.

Truthfully, I'm glad that I now know that if needed, I absolutely can rock a girl's world - even if I'm cringing the entire time. I mean, I don't think I could compete in the Vagina Olympics or anything but I'm not too shabby either!
Oh, but wait. That same night, I caught her going through my phone when I came out of the bathroom. In the morning, I woke up to her fresh out of the shower, walking around in her bra and panties looking comfortable as ever. She asked me if I wanted her to make me something to eat.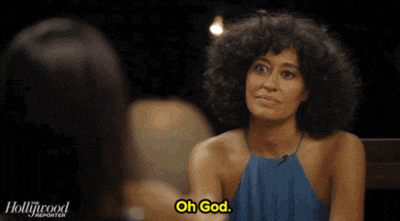 Inside, I was screaming, GET OUT OF MY HOUSE WOMAN! I knew that once she was gone, I might have to ghost her forever. It was just too much for me.
She eventually got the hint and stopped calling. We unfollowed each other on the gram. It was done. Phew.
In self-reflection, I know this whole thing transpired out of loneliness on my end and overall, this girl truly was lovely. Aside from the clingy, quickly obsessed, and having a vagina thing, it could have been great!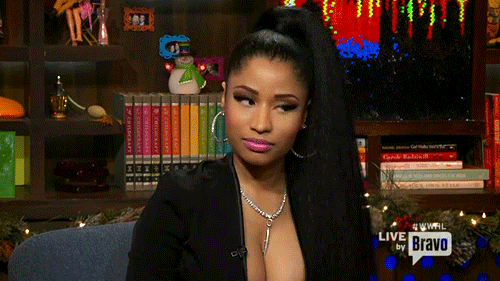 Like all life experiences, I did take away some valuable lessons.
The first being how unattractive neediness can come off to a partner. There is something to be said about someone checking in with you regularly, but quite another to demand responses and answers in unreasonable amounts of time. Another take on this could be if you don't feel like you are getting enough attention, maybe the other person just don't like you in that kind of way. I can't say for sure that had I been fully interested in her, those behaviors would not have agitated me so much. But unwanted, neediness definitely further widened the wedge between my interest in her and my disinterest in her.
Then, in conflict with the amount of joy I find in a night out in West Hollywood, the most important lesson I took away here is this:
I, Jessica Schrody, lover of all things Davion, Lamont, and joysticks, am definitely not a lesbian.
xoNecole is always looking for new voices and empowering stories to add to our platform. If you have an interesting story or personal essay that you'd love to share, we'd love to hear from you. Contact us at submissons@xonecole.com
Featured image by Shutterstock
Once upon a time, in a land far, far away, there was a twenty-something-year-old me full of energy, positivity, and the desire to prove a point the way I rode somebody during sex.
Fast forward to now, still a twenty-something-year-old but so exhausted that I have fallen asleep while trying to masturbate. I mean, I roll my eyes at razors, and who can blame me?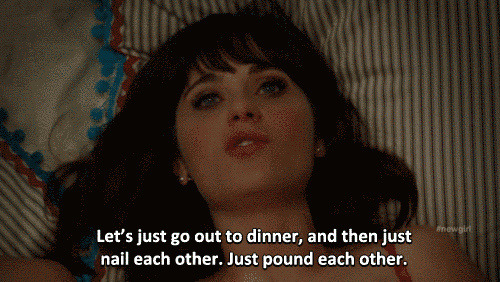 I'm chasing around a three-year-old, juggling a full-time school schedule, and trying to get my work off the ground and running. The idea of having to put energy into anything other than sleeping when I'm in my bed makes me yawn even louder. As the days go by, I find myself incredibly too tired for sex.
There are so many things I have to take into consideration and plan for before doing the do, that it doesn't even seem worth it anymore. Here's why:
I Co-Sleep With My Kid.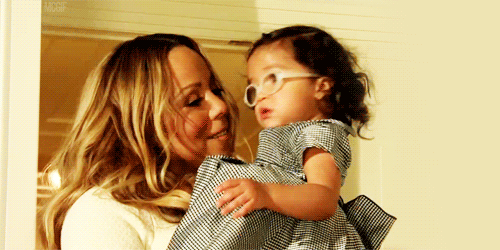 So that's one of the biggest challenges for me, my child. I only have two nights a week to get some booty if I really wanted to. However, I'm also poor and have one comforter...so that means if anyone other than my daughter is in my bed, a trip to the laundry mat is needed before baby girl comes home. Which means I have to carry things, and load them, and unload them, and wash them, and dry them, and fold them...I need a nap just thinking about it. Then I really start to think about it, and it's like, all of this for what? Is sex really worth all of this? I don't think so.
My Body Is A Jungle Land.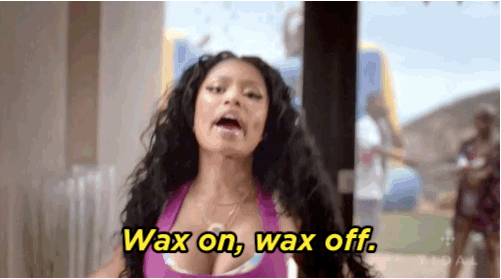 Shaving is exhausting, it's draining really. Also, once you shave something, you have to shave it forever and it's just a never-ending process. Let's also throw in the fact that my Los Angeles studio guesthouse comes fully equipped with nothing short of a stand-up shower - no tub, no nothing to put a leg up on to assist. Sure, there are guys out there that don't care at all but they are rare. I'd rather just, not shave at all and remain abstinent until I muster up the energy to shave or grow the balls to get waxed.
My Favorite Show Is On.
Who doesn't get home from a long day of work and stress and want to lay or sit down in front of the television to get a dose of their favorite guilty pleasures? Other people's dramas take the stress of my own off of my back for thirty- to sixty-minute increments of programming. This is an awesome way to decompress after a long day, but it does put me in a rather lethargic mood consequently setting me up for not wanting to have sex.
How Long Will He Go?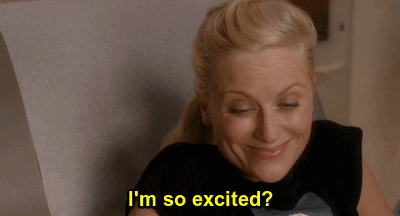 I kind of wish, right before you consented to sex, there was something that allowed you to view how long it was going to take a guy to orgasm. If that was available, I might consider making some serious changes to my sexual activity levels. Anywhere from ten to fifteen minutes is perfect for me, and doesn't take too much energy, nor leave the sheets too filthy and sweaty. However, it always seems that when I am my most tired, I find myself with someone running a never-ending penis marathon that I cannot wait to end.
Babies.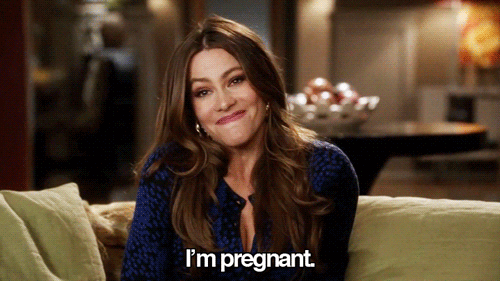 Sex leads to babies. Even protected sex can lead to babies, I know firsthand. If I'm too tired to shave, I am most certainly too tired to have another one of those running around all of the time.
The Unspoken Recovery Period.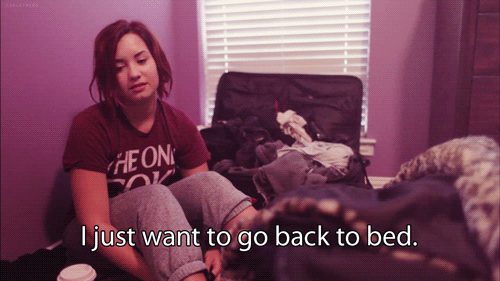 Depending on how good the sex was, it can take one to two business days to fully recover from the act. You might need a full day worth of sleep, some ice packs, and if you were drinking before things popped off, you might even be hungover. No one has this time to lose when they are out in the world trying to be productive and get things done.
The bottom line is that sex is draining. And unfortunately, these days, I just don't find myself with a high enough energy level or interest for it! Maybe one day I will come across the perfect sexual match or even partner. Right now, I'm content with maintaining the right amount of energy to make it through my own hectic schedule and sleeping comfortably alone at the end of every evening.
No need to give up time with my kid, add on to the potential of having another one, razor bumps, and some good old rest for one night of decent company and fake orgasms.
Featured image by Getty Images
The first time I downloaded a dating app on my phone, my daughter was three months old.
I had been single throughout most of my pregnancy and I thought that it was time to get my feet wet in the dating scene. I quickly realized that whilst I may have been hot and ready for new experiences, I still wasn't quite ready to leave my daughter alone with anyone to do so.
Timothy, who was twenty-eight, five-foot-nine, and thirteen miles away, also helped me come to this realization.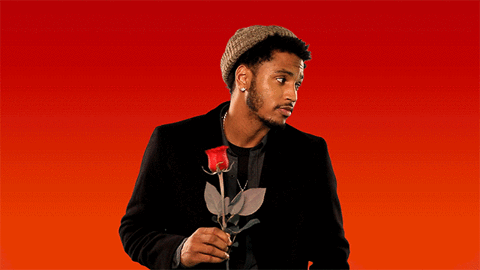 He messaged me religiously and we talked endlessly about nothing, but he often asked to meet up for dinner and drinks. I want to say it was the fifth time that I declined that he proceeded to ask why I was even on Soul Swipe at all. Truth be told, he was right. I didn't have the time to date. Taking that into consideration, I never responded and deleted the application off of my phone.
Fast forward to my sweet girl turning one and spending more time with her father, the app was somehow on my phone again.
This time, I was swiping my heart away.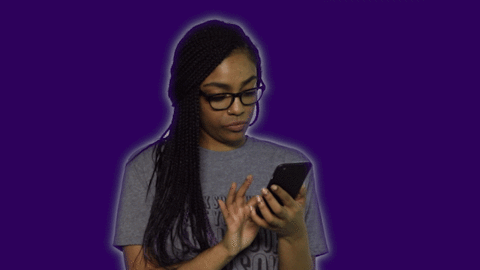 It had been too long since I had any adult fun and the only thing that turned me off was having to continuously swipe past my daughter's father. The people closest to you in radius pop up first, so I saw plenty of men that I had already had the pleasure of getting rid of as far back as high school.
To make matters worse, I saw an old ex that I had been head over heels in love with at one point, and we even ended up matching. It kicked up a conversation between us, which led to a night of a hanging out and me realizing he was still a complete asshole.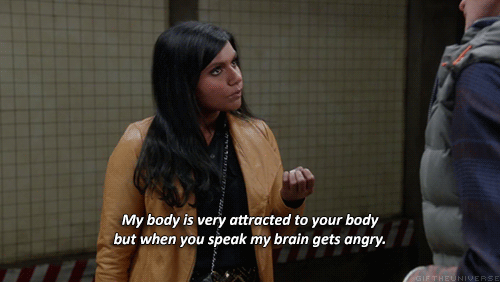 Once more, I found myself feeling disappointed and lacking options to swipe through, so I upped my mile radius. That was when I stumbled across Johnathan who was eighty-one miles away from me.
We video chatted, texted, and spoke on the phone for weeks before we decided to "Netflix and Chill." Now, let me say, for a man who talked constantly about God the entire time we spoke for weeks, he sure was ready to sin as soon as I walked through the door.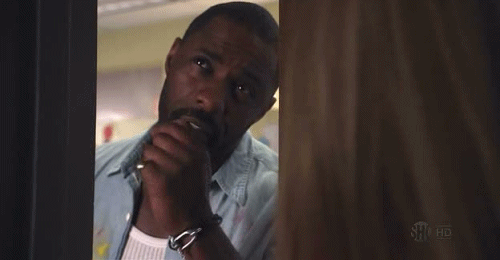 To be fair, all the signs of a f*ckboy were definitely there.
He had no car, so all eighty-one miles were driven by yours truly. Upon arrival, I was really confused as to how he was renting a room in a frat house…for a college he was not attending. He also had a child, who coincidentally lived out of state and he didn't speak to often. Oh, but ladies and gentlemen, it gets worse.
When we began to get down to it, I could tell he was enjoying himself. But me? I did not know if he was even inside of me.
He had the smallest penis that I had ever seen in years.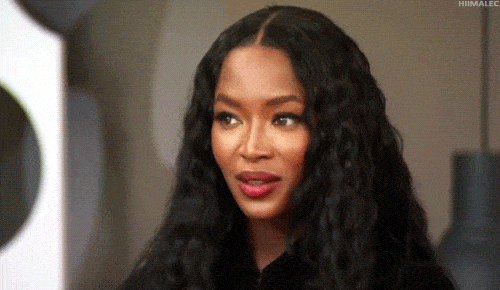 It was awful, but he did not make me suffer for long. It was over quickly, and I even got my back rubbed and scratched as I fell asleep in his twin bed.
In the morning, he ironically had me drop him off at church. We kissed goodbye, and for the next week or so we continued our daily communications. He started to talk as if he wanted to turn this into a more serious situation.
I was slightly hesitant, but also here for the attention if I'm being honest.
Then, on a regular ass Thursday, I'm scrolling through my timeline and he posts his Woman Crush Wednesday. Per the post, this was his bae, his love, his GIRLFRIEND.
WAYYYYYMENT.
You don't get to have a little penis AND play me.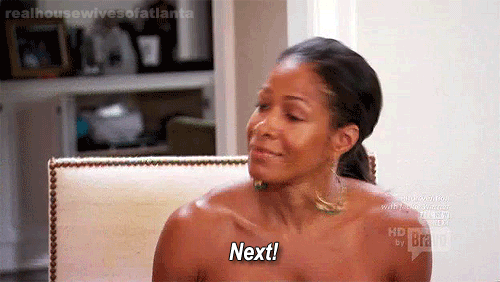 That's not how it works. I posted a petty comment about gas money, blocked everyone involved, and deleted the damn app, again.
Maybe it's not online dating, maybe it really is just me. I believe there is a certain amount of mental and emotional healing that needs to be done on my end before I'm capable of finding a partner. This online swiping left and swiping right though? Isn't it a set-up to do exactly what we are always told not to do, which is "look" for love?
For a busy person on the go, it seems ideal, but the reality is people can be extremely deceiving behind a profile. I mean, there were men that didn't even have their height posted, what kind of a setup is that?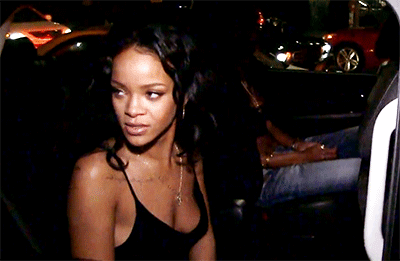 Once again, I'm kidding.
Online dating can be so superficial. You are literally selecting people based off of the way they appear in photographs. How can that not immediately sexualize a relationship between two people?
I personally no longer want anything to do with that.
With that being said, I did recently match with someone and was very honest about what I was looking for. I needed help with putting a dresser together. Nothing more or less.
He came over, did it, and left.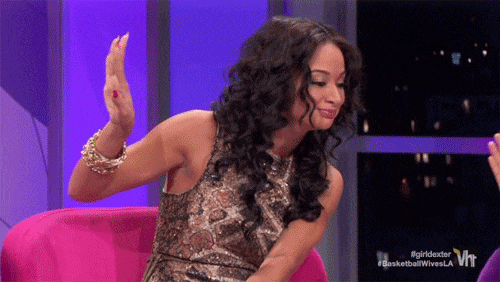 I have never heard from him again, and I'm completely fine with him and that app being gone forever.
As much as a partner would be a nice comfort, I really don't think I'm ready.
Instead of swiping online for love, I am investing in my self-development. I've been seeing a therapist weekly, I'm a full-time student, I have a whole child to raise, and some of the best sex I have is with myself. So, I see no need to force much of anything right now.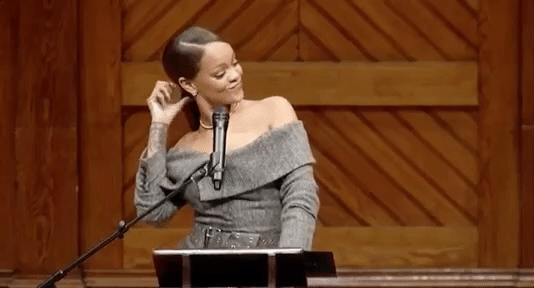 I'm focused on taking my life to the next level. If someone is meant to be a part of that they'll walk, not swipe, their way in.
Hopefully, I don't have too many cats by then.