Diana Owens
Diana Owens is a Chicago bred writer who feeds her passions through her businesses. She is the owner and creator of The Write Style, a company that curates creative content; and Social Theory, a Black empowerment apparel brand with pride filled statements about Black identity and Black culture. You can connect with her on social media by following @dy.an.ah and @_socialtheory.
It can be so easy to get distracted or even discouraged; especially when the wins are few and far between.
Focus.
Know what you want to accomplish and figure out what needs to be done to do so. Set big goals, goals that may seem unattainable to someone else; then do what's necessary to get closer to achieving them. By taking small steps and making progress towards whatever it is that you're after, you get to win a little bit at a time. Celebrate that.
A win is a win. Acknowledging even the smallest wins and giving yourself a pat on the back will motivate you to keep going.
It's natural to want to stop when you don't see results because we feel as though what we're doing is not working. But it is.
When we congratulate ourselves for our achievements, the fire we need to keep going remains lit.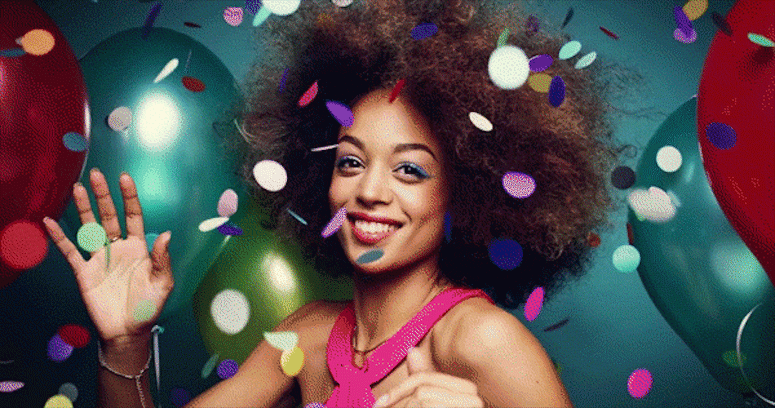 Nobody can dim your light except you.
You must know that you don't need anyone's validation regarding your win, because it's yours. Remember that success doesn't look the same for everyone because everyone doesn't have the same concept of it. What's a win for you may not be for someone else, and that's fine. Your vision isn't meant to be seen or understood by everyone, because it's your vision. Don't let that deter you from what you're after. You'll have some people that get it, and some that don't; then there are those that see the excellence in you but try to downplay it in an effort to deter you.
Celebrate consistency.
You know what you're capable of, and even if you're not sure, be strong enough to continue anyway. Things will happen the way they should. The saying "hard work beats talent" is such a true statement because there are so many people that have the talent but don't have the will. If you have the will to succeed, then you're going to do just that. Consistency in itself is an accomplishment, toot your own horn just because you've maintained consistency. Giving up is so easy, so if you have decided not to, that's a win. Celebrate that.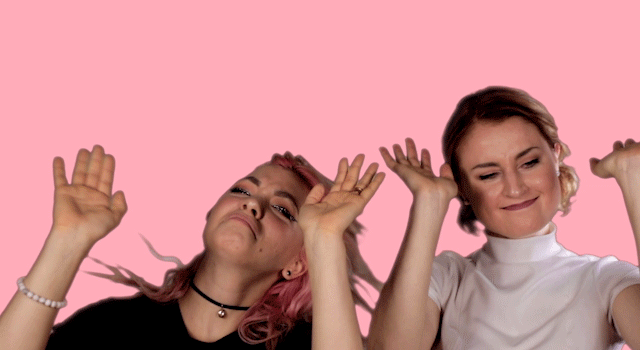 Allow progress to push you forward.
When you take notice to every win, attaining the bigger goal doesn't seem so farfetched. It's like when you have a to-do list, checking off the smallest things gives you a sense of accomplishment and even lightens the load. Counting the small wins has this very same affect. You're able to see the progress you've made and how that progress has pushed you a little further toward what you're trying to achieve.
Round of applause.
We cheat ourselves when we don't find some form of happiness in the progress we've made. Giving recognition to the things we accomplish is so necessary for us to keep going. We must learn to build ourselves up, and clap for ourselves even if there is no one else around. In a world where validation is at the forefront of everything that we do, self-validation is all that matters. This is necessary for us to be strong enough to keep going when there's no one around to tell us to.
Have the will to keep going, find happiness in how far you've came and celebrate every milestone along the way.
xoNecole is always looking for new voices and empowering stories to add to our platform. If you have an interesting story or personal essay that you'd love to share, we'd love to hear from you. Contact us at submissions@xonecole.com.
Featured image by Plume Creative/Getty Images.
As we know, time is something we cannot get back, and it's the most valuable investment a person could ever make.
There is no way for us to gain more of it, so how you spend your time is essential to the type of return you're going to get on your investment. What you put your time into is ultimately what you're nourishing; and what you nourish is what will grow. We often talk about investments and ROI from a financial standpoint, but what about the other ways investments and ROI play a role in the overall quality of your life?
Any time a person invests in anything they expect to see a return, or benefit from it in one way or another. All investments aren't tangible and neither are the returns; and these may very well be the most risky. Sometimes we aren't aware of the time, emotion, or mindspace we dedicate to things that mean us no good or don't help us progress in anyway; but there are ways for us to change that:
Open Your Eyes. 
The things that hinder us most are almost always right in front of us, but we can't see it because it may be the very thing that we're used to. Just because you've become accustomed to something or someone doesn't mean that it, or they, deserve a permanent spot in your life. You have to become aware of what's affecting your progress and then be willing to weed those things out. The wrong type of investments can render negative returns, especially those to which you turn a blind eye.
You have to be able to look at things and figure out if the situation is best for you; that's the key. Set your sights on what you want, and determine what's necessary for you to attain it. Anything that deters you from the path of getting that isn't worth the investment.
Be Intentional.
Doing things purposely leaves less room for anything that has no promise of a return. When you're strategic and have an end goal in mind then the things that get in the way of that will be intentionally avoided. It's like hiring a trainer, attending the sessions, then not being mindful of the foods you consume. The hard work and the money you've invested goes out the window; and if you do see results, it's going to take much longer, and will require more money and more time. Seems silly to invest in something and get in the way of your own return, right?
Knowing what you're building toward and having the mindset to go after what you deserve will aid in your decision on how and what you choose to invest in. If you know that you don't have the time and mindspace to put toward something because it's going to cost you more than it's actually worth, then you're more than likely not going to do it.
Don't Build to Destroy.
Investing is all about putting a little in and getting something back from it. Of course there are other deciding factors that determine how big a return will be, but every little gain matters, especially to those that have an end goal in mind.
We build brick by brick, and everything takes time. Remember that the small investments with even the smallest returns make a difference because each and every one of them are needed. There is no point in building to destroy, and that's exactly what happens when you invest parts of you into things that mean you, your goals, or your peace of mind no good.
ROI should be at the basis of anything you dedicate even the tiniest part of yourself to. Sometimes we can be so invested in the idea of investing in the people and things that we care about, that we don't take notice to how it does not benefit us. Whether the return is monetary or a building block toward your personal goals, make sure that your efforts aren't in vain.
Featured image by Getty Images
Related Stories
7 Types Of Investments All Boss Women Should Know About – Read More
This Young Filmmaker Used A $5,000 Self-Investment To Manfiest Her Dreams – Read More
Money Expert Jamila Souffrant Shares Her Financial Independence Tips – Read More
What people fail to realize when worrying is that you use your energy worrying yourself about how you're going to get something done, or make things work out, and that won't actually help you accomplish anything. In fact, the time that you're wasting and energy you're using can be put towards the actual effort of figuring it out.
When you worry, for one reason or another, it blocks your ability to think logically. We can't think straight when we're consumed with worry so the simplest solutions seem unreasonable and far-fetched. This is can be detrimental to progress.
Being consumed by anything can be very overwhelming, even more so when it's worry that's occupying too much of your mindspace. Everyone performs differently under pressure and sometimes you need to take a step back to regain focus. That doesn't mean push it to the back of your mind and deal with it later, it just means give yourself a little breathing room so your thoughts can come together. Putting it off to the last minute can put more pressure on you and create an opportunity for misjudgement. Under certain circumstances, worrying can be an innate reaction for some of us, but I have a few suggestions on how to combat this.

Do what you can.
Tackle the situation a little at a time. Figure out what it is that you can get done and do that; once that part is out of the way, then you'll be able to think more clearly. Things seem like less of a burden when they're broken down into pieces.
Be mindful of how you work best.
What situations are you most progressive in? Some people like to do the most complex tasks first and save the easiest things for last. If that works for you do that, or vice versa.
Keep it simple.
Maybe you're not in the mindstate of handling complexity at the moment so keep it simple. You must be conscious of what will be best for the situation you're in, so consider the simplest things that will lighten the load and lessen the worry.
Obtain a different perspective.
A fresh set of eyes could be exactly what you need. As the saying goes, you can't see the trees standing in the forest. When you're in the midst of a situation, you can't see clearly because you're too close to it. Ask someone you trust, whose opinion you value, for suggestions on how to handle whatever it is that has you worried.
Ask for help.
Sometimes it's just that simple. Getting someone to assist you, as a helping hand not a load-bearer, can be the solution. It may be like biting the bullet, especially for those that are used to doing everything on their own, but receiving genuine, no-strings-attached help can feel like a sigh of relief.
Not worrying is easier for some than it is for others, but it is something we can control. Developing an optimistic mindset will allow you to refrain from worrying, or at least figure out if there is an immediate solution before you decide to worry.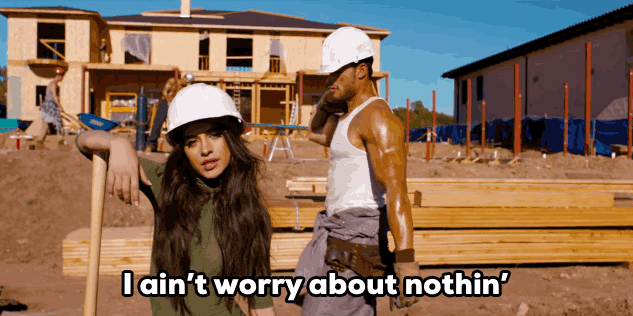 media0.giphy.com
When you're optimistic, your perception is different, and perception determines reality. If you think something is overwhelming, then that's how it's going to feel to you. Change your mindset so you can make proper use of your time and energy because worrying never changes anything.

Featured image by Getty Images.