Dating Coach Anwar White
Coach Anwar is a certified dating and relationship coach that has 13 years of experience helping black and brown women date with strategy, meet relationship-ready men, and get into the best relationship of their lives. To learn more, you can follow Coach Anwar on IG
@getyourguy_coaching
. Wanna work with him? Book a dating consultation on
getyourguycoaching.com
.
Dating can be a complicated journey, especially if you are someone who was never taught how to date. It serves various purposes for different people, but two distinct approaches stand out: dating for practice and dating with the intention of marriage.
---
Understanding the difference between these two approaches can help individuals navigate the world of romance more effectively.
Should We Be Dating for Practice?
As a dating coach for women of color for the past 13 years, I tell my clients all the time that dating is an opportunity for practice. Dating for practice is often characterized by meeting new people, broadening your horizons, and enjoying the process of getting to know others without the immediate intention of tying the knot.
This less pressurized environment is a prime opportunity to learn about yourself, your preferences, and your values in a relationship. By interacting with diverse individuals, you discover what traits, interests, and personalities resonate with you!
Dating for practice and without immediate commitment allows you to take your time and make informed choices. There's no pressure to rush into a serious commitment, and it's acceptable to date multiple people concurrently to find the BEST person for YOU. Dating, like parenting, brings up all of your 'ish' to the surface, which gives you the opportunity to heal it (without serious repercussions).
Any unresolved inner child wounds, lack of boundaries, and fear of vulnerability can be examined and changed by using dating experiences to explore the parts of ourselves that we don't normally acknowledge.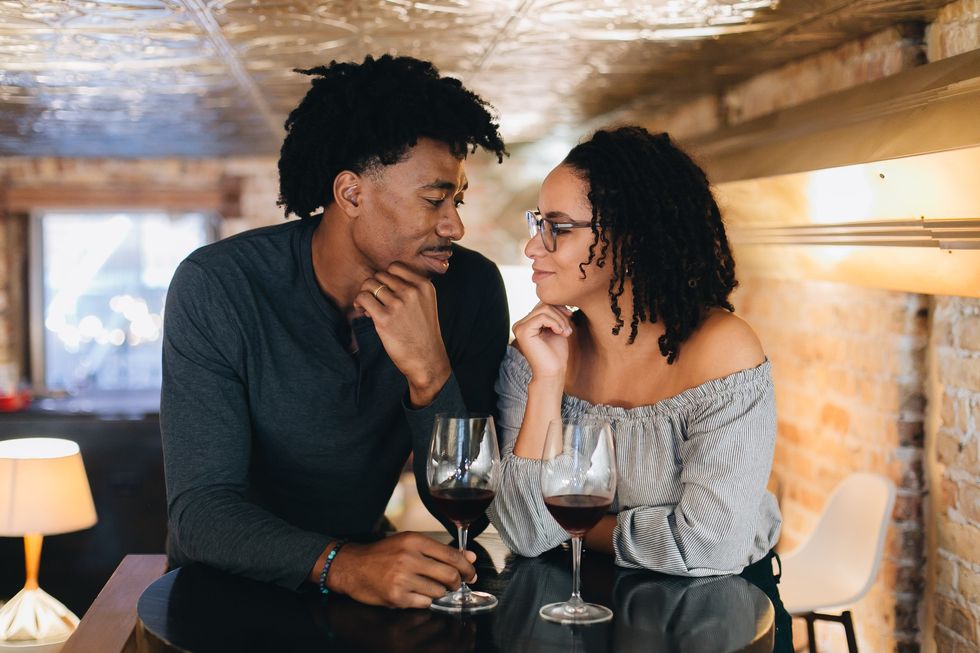 Charles Olu-Alabi/Getty Images
The Argument for Dating for Marriage
"I'm dating with intention (marriage)" is something you've probably heard often if you've been in the dating scene for a while. While it sounds great, there are some potential pitfalls that you may want to avoid. The aim of dating for marriage is clear: to establish a committed relationship that may lead to marriage. Conversations about the future, family, and life goals are often on the table from the start, which brings a level of clarity to the courtship.
By being goal-oriented, most people dating for marriage will stick to dating longer. This is important because dating is a marathon, not a sprint. The longer you are dating, the more successful you will be. The downside of being goal-oriented is that some will be so focused on getting married that they will overlook some serious red flags because they want to be married so badly and end up in horrible relationships.
Dating for marriage requires a level of selectivity to know what you want, which is great. The downside is that what you want is maybe not what you need.
As someone who helps women get into amazing relationships every week, most of the time (90-95%), their partner doesn't look like what they imagined, but they feel the way they always imagined. Individuals hyper-focused on marriage may be eliminating people who would be good partners for them because they don't align with their pre-existing vision of marriage.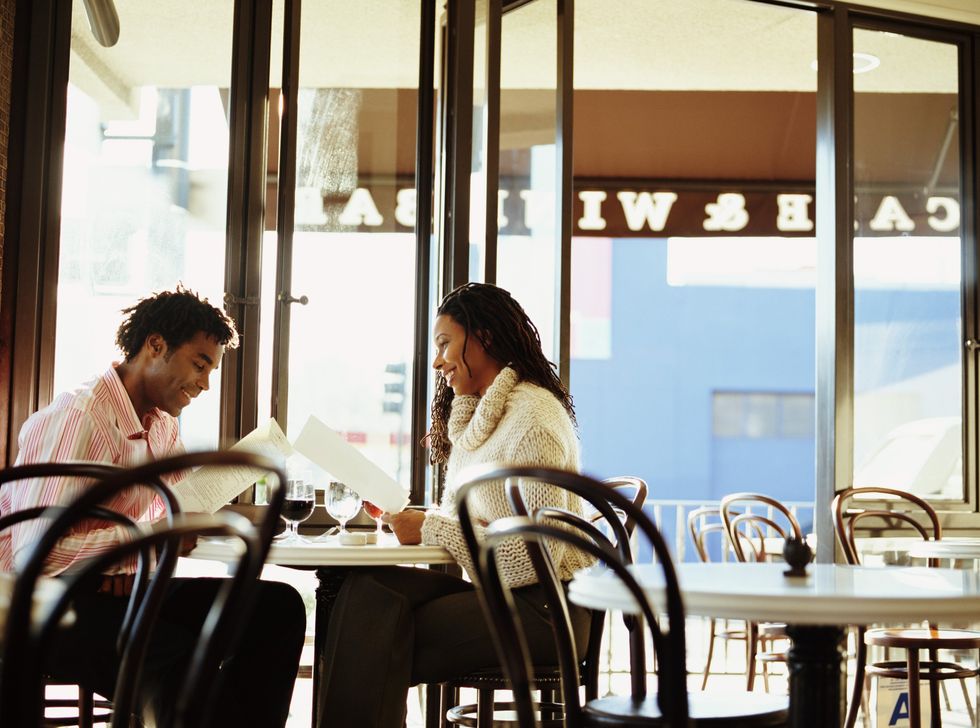 Zia Soleil/Getty Images
How Do We Balance Dating for Practice With Dating for Marriage?
It is important to remember that these two dating approaches aren't mutually exclusive, and people often shift between them as their life circumstances and personal preferences evolve. My recommendation is to combine both and date with strategy!
Dating with strategy looks like:
Dating online and offline to give yourself the best chance of finding love
Date without expectations – 97% of people you talk to won't make it past date three
Having a phone date before going on a physical date
Getting clear on your needs (based on what you didn't get from your parents), not just wants (based on what looks good)
Widening your net and evaluating potential mates based on your new clarified needs
Practice your vulnerability (sharing feelings) and boundaries (expressing desires) often
Dating for practice and dating for marriage are two distinct approaches to romantic relationships, each with its unique merits and intentions. The key is to have a dating strategy with your personal goals and values, ensuring that you are on a path that feels right for you at any given stage of your life.
Ultimately, dating is about personal growth and building meaningful connections, regardless of the specific goals you set.
Coach Anwar is a certified dating and relationship coach who has 13 years of experience helping Black and brown women date with strategy, meet relationship-ready men, and get into the best relationship of their lives.
To learn more, you can follow Coach Anwar on IG. Wanna work with Coach Anwar? Click here to book a dating consultation.
Featured image by Lorado/Getty Images
In the crazy world of dating, so much attention is placed on the behavior during actual dates. Whether it is choosing the right outfit or making a good first impression, the focus tends to center on the in-person time spent together. But something that often gets overlooked is the significance of "between date behavior (BDB)." BDB is not just generic good morning text messages (that can be sent to 10 women in one minute), but rather text check-ins during the day and even nightly phone calls. This is the time when two people are apart but still find time for connection.
It is during these in-between moments that the foundation of a truly meaningful relationship is often built. A glaring example of what happens when there isn't BDB is the early relationship between Carrie and Big from Sex and the City. At the beginning of the series, she was so hyper-focused on the time she spent together that she ignored that Big wasn't calling or texting her often between dates. Instead, he would reach out and send cars based on his convenience… and not hers.
When it comes to dating, don't be Carrie!
BDB in Dating 
@datingcoachanwar

BDB in Dating #datingtips #datingadvice #singleblackfemale #singleblackwoman #blackfemininity #femininityforblackwomen #blackdatingadvice #blackdating #singlelatina #singlelatinas
Please realize that 80-90% of your time will NOT be with your partner while seriously dating, so the BDB will also be a significant part of your relationship. Here are some other reasons why what happens when you're not together is just as, if not more, significant than the hours spent face-to-face…
One of the key factors that makes BDB so crucial is authenticity. When we are with someone on a date, it is easy to put on a front (show one's representative), showcasing our best qualities and concealing our flaws. But it is in our day-to-day interactions, the text messages and phone calls, that our true selves shine through.
Consistency in behavior is an indicator of authenticity. And authenticity builds trust. And trust is the cornerstone of any meaningful relationship.
Speaking of trust, it is one of the foundations of a successful relationship. Building it doesn't happen in a single evening. It's the consistency in behavior between dates that solidifies trust. When your person consistently communicates, shows interest, and keeps it respectful in the moments between your dates, it is reassuring that your potential partner is seriously interested and invested in the relationship.
Also, in between dates, the channels of communication become lifelines that connect two people and nurture emotional intimacy. How you communicate and what you choose to communicate about can significantly impact a growing relationship. Consistent, thoughtful messages and meaningful conversations like sharing your thoughts, dreams, and vulnerabilities can help create a strong emotional bond. Being supportive and understanding during difficult moments can bring you closer together.
While the time spent on a date is super important, the BDB, I would argue, should not be slept on. It's the glue that holds the connection together, builds trust, and sets the stage for a healthy, long-lasting relationship. So, the next time you find yourself waiting for that next date, remember that the journey between those dates is just as significant, if not more so, in the grand scheme of building a meaningful connection.
Hope this helps!
Coach Anwar is a certified dating and relationship coach who has 13 years of experience helping Black and brown women date with strategy, meet relationship-ready men, and get into the best relationship of their lives.
To learn more, you can follow Coach Anwar on IG. Wanna work with Coach Anwar? Click here to book a dating consultation.
Featured image by Dimensions/Getty Images