I remember it like it was yesterday. My husband called me "an un-supportive wife."
He said I didn't support him in his pursuit of his dream career.
We've had many arguments in our 10+ year relationship, but this comment insulted and hurt me more than anything he's ever said to me.
All I do is support him.
I couldn't believe he just uttered those words. I was shocked to silence when he first spat that out at me. I looked around in disbelief that he could actually feel that way.
I looked around at the janky old apartment in Jersey City (above my mother in law, mind you), that I agreed to move into for him from my beloved city of Manhattan so he'd be close to school for his needed prerequisites. I looked at the bin of freshly washed laundry done so he'd not have to worry about having bright white shirts ready for work, and I looked at my non-existent workspace since he has the entire office to himself…
Then my rage came.
I had an Ally McBeal moment of bashing my laptop right onto the top his head. I spat right back at him. Listing all the things I've done that show my support in his future career. From helping him with research, writing, to small things that make his life easier so he can do what he has to do. It was a laundry list, and by the time I'd finished, my face was soaked, I was standing over him, shaking and much louder than I started out.
His response:
"Yeah, but you never SAY supportive things."
I wanted to punch him in the nose.
Words? I thought. You want words?
Had I known that all I needed to do was shake a pom pom and say "Go John, go!" I'd be happily living in a cute uptown Manhattan apartment and not be so far from all of my friends, family, and support system.
If I'd known that words mattered more than actions, I'd have done a LOT less, been a lot more comfortable, and just tossed a few saccharine sentiments at him each day while maintaining the lifestyle I wanted. Sigh.
To me, words are worthless. Anybody can say whatever they want, but what I value are actions. Politicians say "no new taxes" and then raise them five minutes later. Cheaters say "you're the only one for me" and then go hook up with their side piece. People talk about getting healthy for years as they continue to lay on the couch eating junk food. Words have very little value in my eyes.
Actions matter. What you actually DO means a lot more than what you say to me. There's a big difference in the friend that visits you in the hospital after you've given birth saying "girl, I got your back" and the friend that pops up a week post-partum with two casseroles, forces you to lay down and starts tidying up your home while you rest.
I had a moment of resentment-tinged clarity after my "I'm oh so supportive" tirade. My mind went to Gary Chapman's book "The 5 Love Languages" that I read very early in our relationship, and re-read last summer. I gave my husband the book to read, and he didn't. So I sent him the quiz to help him discover his love language in lieu of reading. He never sent his results. ::sturdy side eye::
THE 5 LOVE LANGUAGES ARE:
Words of Affirmation
Acts of Service
Physical Touch
Quality Time
Gifts
After reading, I realized that acts of service, and quality time are my languages. (Don't get me wrong, I love a gift as much as the next girl!) But I feel most loved when you actually do something meaningful for me. I think this stems from what I saw my dad modeling toward my mom growing up with little things like filling up her gas tank and keeping her car clean.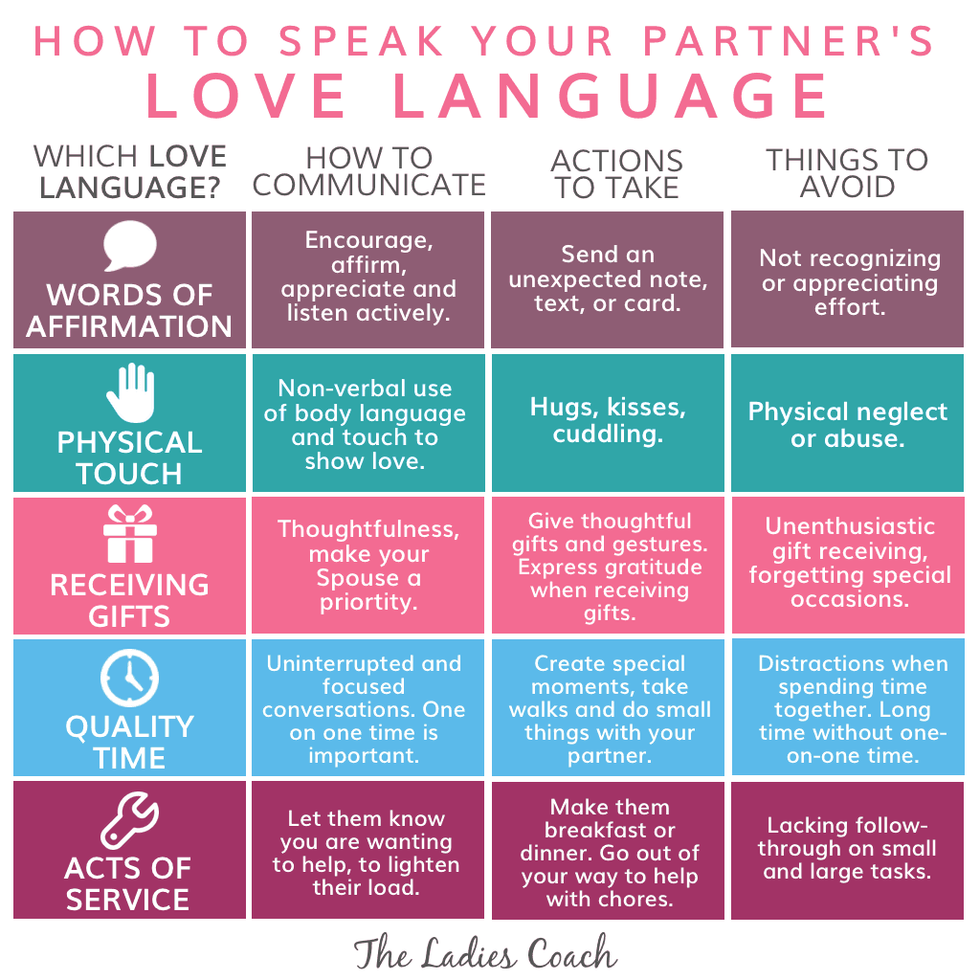 I wanted to say (in the nastiest, attitude-filled, ratchet, neck swiveling way) "If you had actually read the Love Languages book…maybe you could have communicated this earlier…."
But instead I was silent (for once). He was finally telling me his love language!
My husband was communicating his feelings. In his way. He was letting me know that he was hurting and feeling unsupported and needed something different from me. It didn't matter how I felt about my level of support towards him. It didn't matter how I felt about what it was that he needed.
And it was my job to ensure he had what he needed. Period.

Words may not hold much weight with me, but it's irrelevant if it's what's required for my husband to feel like I've got his back. Just like him doing the dishwasher each night is just a random chore to him but makes me feel loved and like he values the time I have to spend in the mornings with our son.
Since this conversation I've changed the "language" I speak with my husband. I'd be the person to clean the bathroom because he hates doing it almost as much as I hate doing dishes, thinking that he understands it as an act of love. But it doesn't translate. He doesn't speak that language. Now, I've been trying my best to speak (literally) words of affirmation, words of love, words of appreciation, words of encouragement and words of support to my husband. He's my best friend and I want him to always feel like I support him in his endeavors no matter what language I have to speak it in.
Knowing his love language has made me a better wife.
I now encourage everyone in a relationship (or looking for a relationship) to read "The 5 Love Languages" or take the Love Languages quiz and figure out their own first. This allows us to be able to effectively ask for what we need in our relationships. If you are being supportive, pouring out words of affirmation and doing household chores as a way to show your love, but your partner's love language is physical touch, they are not going to feel happy and completely supported and loved if they aren't shown affection.
I also encourage everyone to have their significant other to read the book or take the quiz as well. It's important to be able to speak the language of love that your other half understands. It makes for a happier, more intimate, an deeper connection. Who doesn't want that?
Maintaining a strong and happy marriage requires so much effort and energy. There's a saying, "happy wife, happy life." But I believe it goes both ways. I want my husband happy, which in turn makes me happy, and we both get a happy life and family out of that.
It's a work in progress.
What's your love language?
If you have any personal stories that you'd like to share with the readers of xoNecole, please submit your essays to submissions@xonecole.com for a chance to have your voice heard and your story featured!
I am not sure if it's a recent trend or if I just happened to stumble on the posts altogether, but I'm noticing a lot of "pray for your husband" and "why you should pray for your family" type of thinkpieces and listicles. I am all for it…ish. I'm all for anything aimed at bringing a marriage together and making it stronger versus making you feel better about letting it go astray.
Praying for your husband and family's health and well-being, a more peaceful household, or a more productive, understanding, affectionate, driven, loving household is great! (Praying for your husband or child to change his evil ways…not so much.)
Now, I don't follow any organized religion but I do "pray". Prayer to me is not about getting on your knees with clasped hands, bowing your head and asking some deity up above to help you out with something.
In my opinion prayer is any mental or emotional attempt to shift energy.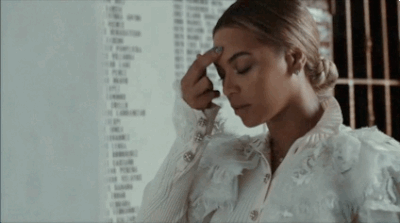 So when that creepy guy at Costco is staring at you and you're avoiding eye contact, saying "go away" repeatedly in your head and hoping he doesn't come up to you and start a conversation…that's prayer. When you're hoping, wishing, lamenting, cursing someone out, belittling yourself in your head -- any and all of that is prayer to me because all of that is energy in motion. I'm a firm believer that thoughts are things, and any thought, especially when imbued with emotion, are powerful and equates to "prayer".
In terms of praying for your husband or family, I saw a few pieces on it and really liked the sentiment but was left with an "OK, but then what?" feeling after reading it. Prayer is great. It's useful and empowering and starts to get energy in motion. But let me tell you what's even more powerful: action.
There's a big difference in praying for something and waiting versus praying for something and then doing.
You can pray every night for two months for "a hot sexy body that I love" and wait for something to happen, or… you can eat clean and work out every day for two months. Prayer may help. You may have an emotional and mental shift in how you view your body and begin to see yourself as beautiful the way you are (because you so are), or maybe you'll randomly win a "mommy makeover" package from a local plastic surgeon. Either of those things are totally possible. But you know what's probable? Getting closer to "a hot sexy body you love" after two months of steady exercise and healthy eating. Feel me?
Prayer, intention, meditation, thoughts, hopes wishes… it's not enough. It's an excellent start, though.
So, however prayer looks like to you: a bowed head, zen meditation, or a bonfire on the full moon with amulets and crystals in a star formation and an animal sacrifice -- here are a few ways to add energy through action to the "prayer" you're doing for your husband and/or family.
Want more stories like this? Sign up for our newsletter here to receive our latest articles and news straight to your inbox.