Charlene Izere
Public health specialist turned wellness coach Charlene Izere helps busy female entrepreneurs turn wellness into an accessible lifestyle. Founder of the BossFit Method, Charlene teaches on health + wealth, routine optimization, and mindset shaping so that her "BossFit Tribe" can maximize their income and impact. When she's not strategizing with her clients or speaking at events, Charlene enjoys playing video games, making cocktails, and binge watching Love & Hip Hop. Follow her on Instagram @charleneizere.
Do you want to lose ten pounds? Gain muscle? Have more energy? Make more money? Build an empire? Here's a little secret: Your body needs exercise, proper nutrition, and a healthy mindset in order to thrive and help you achieve those goals. Now, this may sound obvious at first, but hear me out: Many people with the goal of losing weight or building muscle fail to address all three pillars.
They may start going hard in the gym, or they may start counting their calories, but within a few months, they've seen little to no progress and become burnt out. In order to achieve a true, sustainable transformation, you have to keep all three of those pillars of wellness in check.
There is a strong correlation between your health and your wealth, much stronger than you may imagine. By taking the time to care for your health, you are building the foundation for success in all other aspects of your life. How can you make it to the top if your body just can't keep up? When you focus on your wellness, your energy, productivity, and mental fortitude grow exponentially, allowing you to tackle any challenge life will throw your way.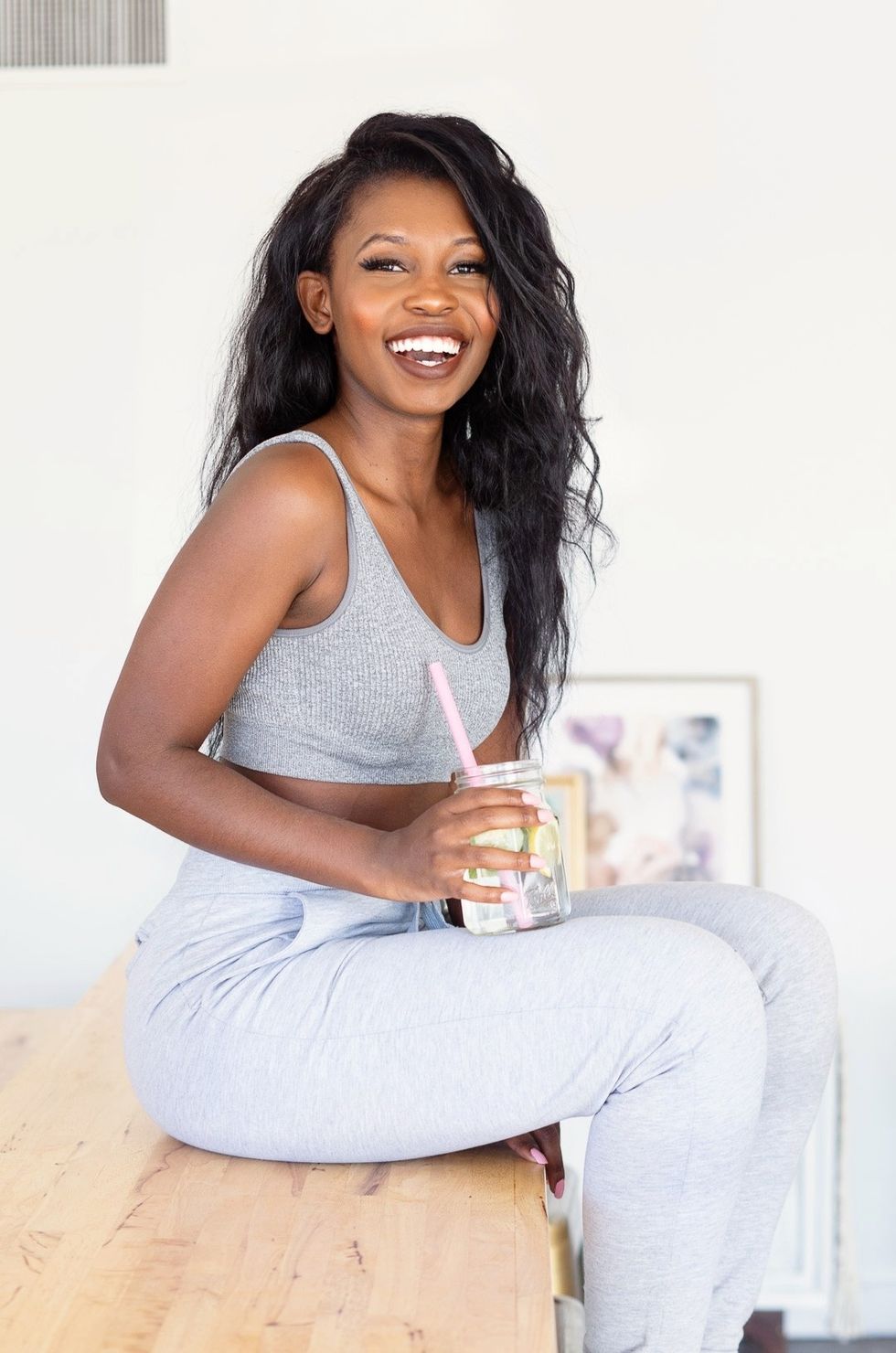 Courtesy of Charlene Izere
So if you're ready to level up and start taking actionable steps toward conquering your goals, let's break down these three pillars of wellness so you can get out there and do the damn thing:

Exercise
Pick a style of movement or exercise that aligns with your goals and that feels fun to you. If you don't like running on the treadmill, then don't force it. Try other styles of cardio like HIIT (high-intensity interval training). No matter your goal, your body needs to move so find something you love. If you enjoy it, chances are you'll stick to it.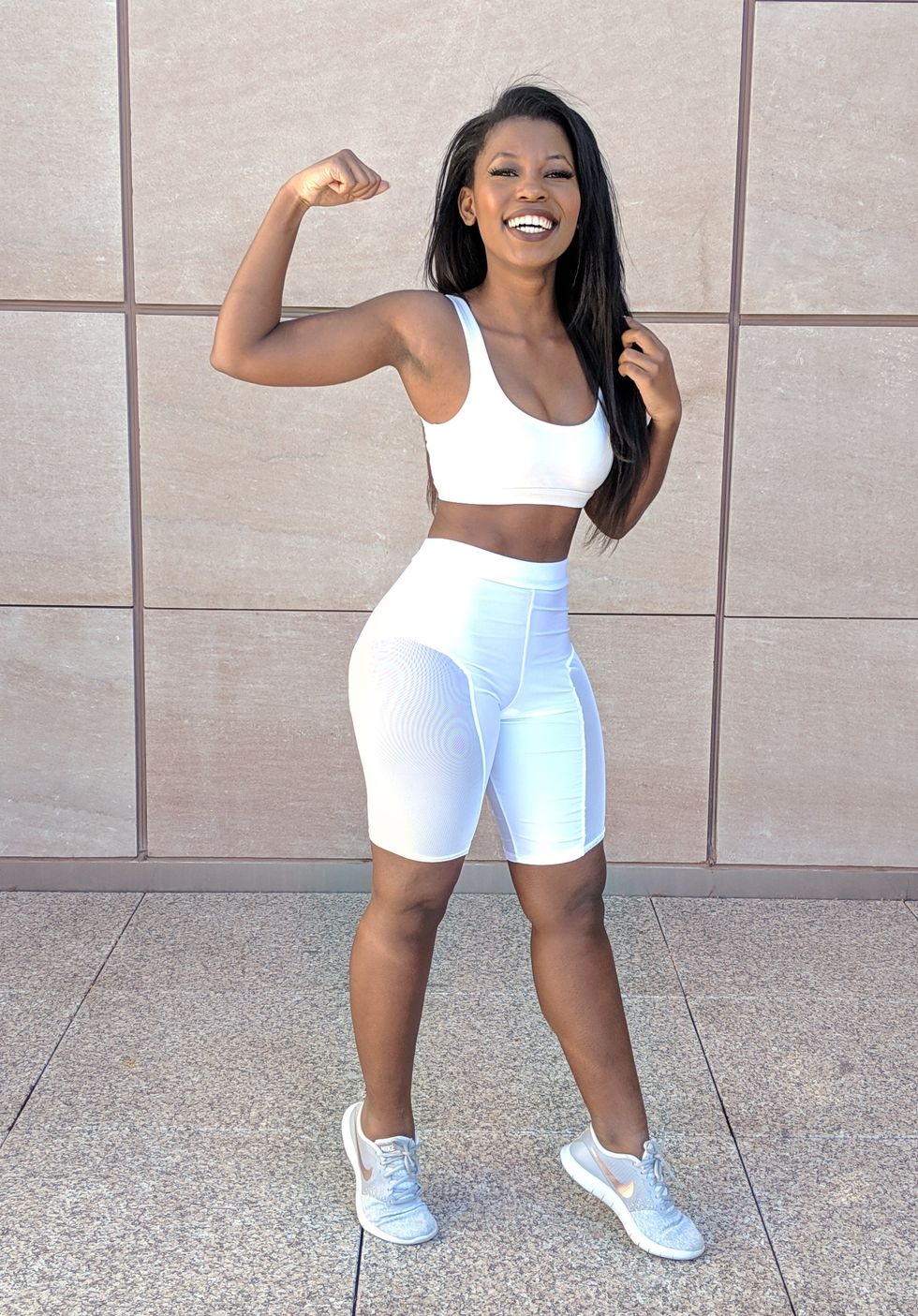 Courtesy of Charlene Izere
Nutrition
You are what you eat, and what you put into your body will affect how you feel and perform. The key to nutrition is to make realistic and specific goals. For example, instead of saying "I'm going to eat healthier," make the specific goal of cutting back from three sodas a day to just one. Just like exercise, nutrition is a marathon, not a sprint. This is a much more sustainable approach to wellness.
Mindset
You can eat all the greens in the world and exercise five times a week, but if your mental health isn't on point, then it's all for naught. How you think will manifest in your day-to-day actions, I encourage you to take a moment and "check in" with yourself. Be intentional about how you speak about yourself, identify the stressors in your life and think about how you can remove or reduce them, and find some time to mind your thoughts.
When your exercise, nutrition, and mindset align, your wellness journey becomes much easier than you can imagine.
Want more stories like this? Sign up for our newsletter here and check out the related reads below:
10 Tips To Kick-Start Your Wellness Journey

The Best Foods To Fuel Your Body Post-Workout
xoNecole Founder Necole Kane On How Bodybuilding Helped Her Battle Depression
How Entrepreneur Tory Dene Integrates Fitness Into Motherhood
Did you know that xoNecole has a podcast? Subscribe on Apple Podcasts or Spotify to join us for weekly convos over cocktails (without the early morning hangover.)
Originally published on March 1, 2019
I spend at least 8 hours a day at my desk, usually more. I'll get sucked into my daily tasks and projects, and next thing I know I've been working for 4 hours straight without any movement.
Within a year of my first office job, the consequences of such little movement started to appear. I began suffering from lower back pain, my body always felt stiff, and my sleep began to suffer as well.
Once I began my fitness journey, I realized that what I did in the gym wasn't enough. I had to stay mindful of my body and my wellness at all times, especially while at work.
If you work in an office environment, chances are you may be suffering from the same side effects caused by sitting for extended periods. If this story resonates with you, here are some stretches you can incorporate into your day-to-day desk warrior lifestyle in order to minimize pain and maximize energy.
Lunge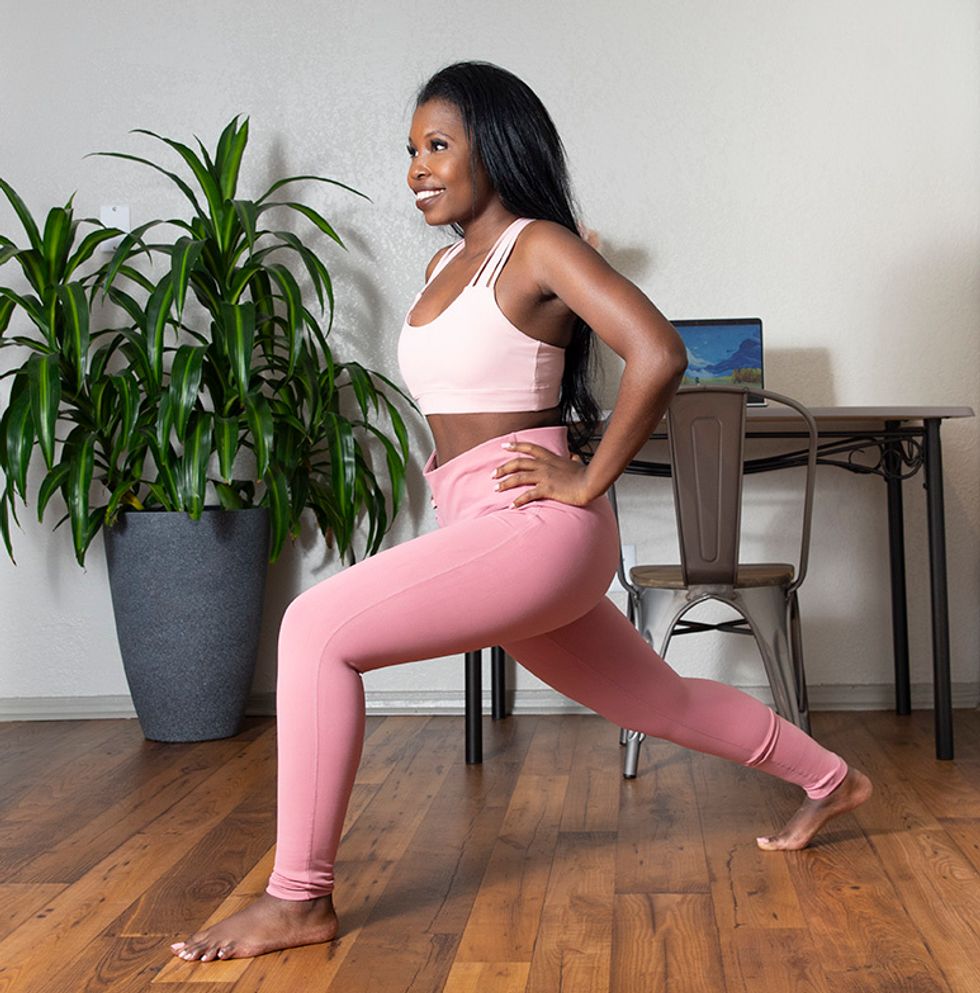 Courtesy of Charlene Izere/xoNecole
The lunge targets your hip flexors. Tight or weak hip flexors can lead to poor posture and lower back pain, so it's important to give your hips the TLC it deserves so you can slay the day.
How To: Widen your stance in a lunge formation and keep your feet shoulder-width apart. Place your hands on your hips and inhale as you pull your belly button. As you exhale, squeeze your glutes, and push your hips forward. Do this for 10-15 seconds on each leg.
Cross Body Stretch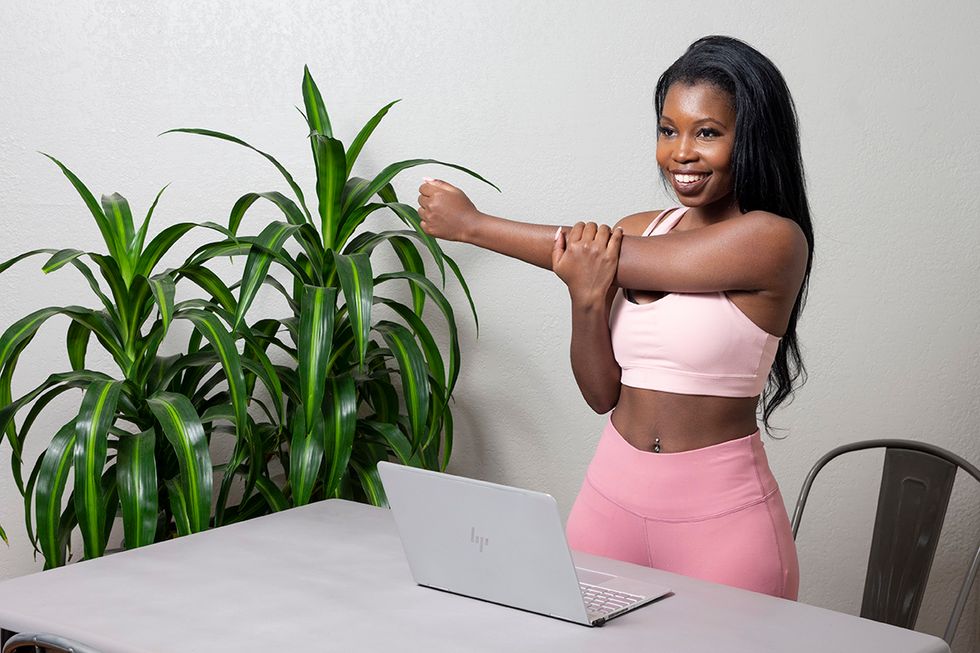 Courtesy of Charlene Izere/xoNecole
Staring at a screen all day will tighten the muscles around your shoulder and neck, building up tension and potentially causing headaches. Do the cross body stretch to alleviate this tension.
How To: Bring your arm across your chest and use your other arm to stretch it across your body. Keep your elbow below shoulder height. Hold for 30 seconds and repeat with your other arm.
Plank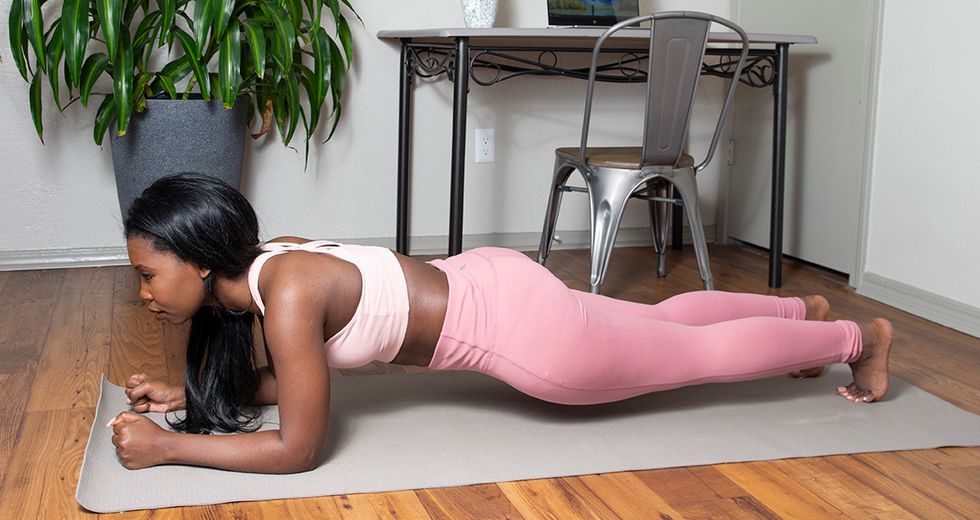 Courtesy of Charlene Izere/xoNecole
The plank strengthens the core muscles that support you and control your spine and pelvis. While this move is usually nobody's favorite stretch, the plank is an essential tool to strengthen your foundation.
How To: Place your forearms on the ground, keeping your elbows directly beneath shoulders. Your arms should be parallel to your body and shoulder width apart. Keeping your back straight, tighten your core, and hold for 30 seconds.
Incorporate these three simple stretches into your daily routine, and you'll be able to kill it at your job without killing your body in the process!