Chantal Kai-Lewis
Chantal Kai-Lewis is a Maryland-based attorney with quite a lot to say. In her spare time, she is a current events and pop culture junkie, avid reader, traveler, and a rap and old-school R&B enthusiast. Keep up with her on Instagram @c_kai or on her blog site breifcasesxbowblouses.com.
Remember the time, Malia Obama was spotted out and about in NYC sporting box braids? That "event" made it to a Harper's Bazaar headline.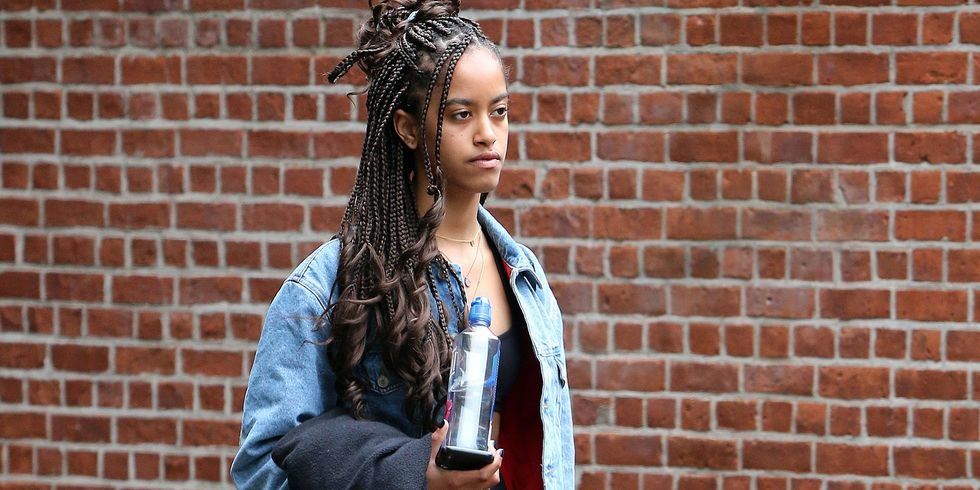 Shutterstock
The blog and media flurry surrounding Malia's departure from her straight hairstyles brought me back to a conversation I had several summers ago on a balmy late-July day in the bustling café of my local Wegmann's. That day, I had a lunch meeting - not unlike many others I've had in recent years.

It was with a newly minted college graduate seeking career advice. In walks Lindsay, an incredibly bright, poised and (I soon learned) ambitious young lady. We talked about the ups and downs of college, our similar upbringings and, of course, plans for the future.
Roughly an hour had passed when Lindsay took a glance at my wind-strewn wash-and-go curls and after a brief pause said:
"Okay, so…this is my last question for you: How do you deal with wearing your natural hair at work?"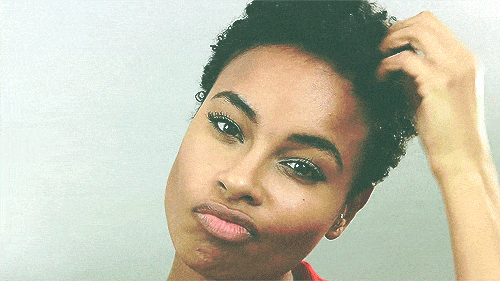 Admittedly, and with a tinge of embarrassment, I came to the realization that I was not qualified to answer.

I never wore my natural hair to work. For years, I spent virtually every other Saturday morning at my favorite Dominican salon, ensuring that I had perfectly bouncy and cascading curls, which I securely pinned up before leaving the shop, for work-week preservation of course. During weeks that I couldn't make it to get under the piping hot hair dryer, I'd rock a sleek bun with gel, bobby pins, and all the fixings to make certain that not a strand was out of place.
Although in many professional settings there aren't rules explicitly forbidding you from wearing natural hairstyles, it is hard to define, in practice, what those incredibly subjective employee manual buzzwords about "grooming" mean, particularly for women of color. No, really, what is "neat" hair?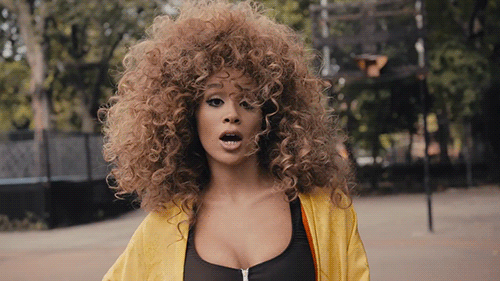 Who defines that norm and what it looks like for different people?
Not to mention the stares and slew of unsolicited inquiries about "How you got your hair to do that?" are enough to make anyone feel like a museum exhibit and often act as a deterrent from embracing natural styles in the workplace.

And so, with all the uncertainty, the quest to navigate natural hair office politics rages on for many women of color behind the scenes. In their private conversations with friends, in group chats, and in small grocery store cafés with mentors. Whether it's a student trying to figure out what's an "appropriate" style for an interview, or a seasoned professional wondering if braids would change their colleagues' perception of them in a boardroom meeting, the questions persist.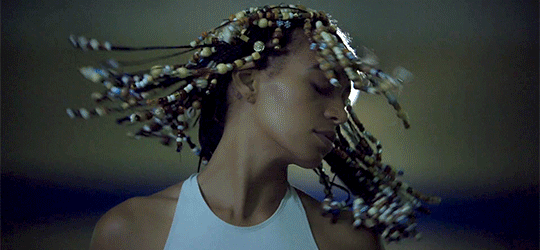 Lindsay had come that day with the goal of gleaning some information and guidance from me and my experiences, but unbeknownst to her, she ended up being the catalyst for a major eureka moment for me. Lindsay had everything going for herself and a world of opportunity at her fingertips; she was someone that any organization would be lucky to have.

Her question, for me, drove home the notion that the very last thing she (or any young girl like her, for that matter) should have to worry about after successfully completing college and navigating a tough job market, is how comfortable (or uncomfortable) her hair texture would make others.

The thought alone of how preposterous this sounded encouraged me to switch up my routine.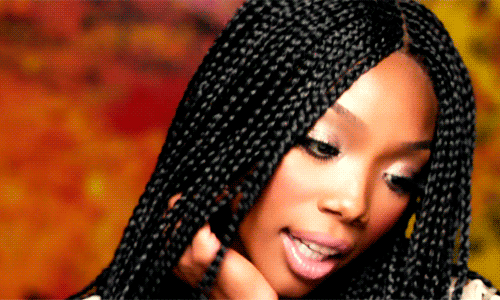 These days, the office gets whatever protective style I'm feeling at the moment (lately, I've grown obsessed with box braids). One day, wearing natural hairstyles won't stir up a media blitz like it did for Malia or be the source of angst for young women of color starting a new job.

Until that day though, representation matters and so I hope that in the mean in between time, I'll be the smiling curly-headed coworker or braided boss that greets a new intern and just by virtue of embracing my natural self, encourages him or her to do the same.
xoNecole is always looking for new voices and empowering stories to add to our platform. If you have an interesting story or personal essay that you'd love to share, we'd love to hear from you. Contact us at submissons@xonecole.com.

Featured image by Shutterstock