CB Nicole
CB Nicole is a millennial whose passion to live a God-led life has inspired her to use her life lessons and messes to inspire others. Each unpredictable day makes for a new unpredictable journey that she's ready to conquer.
Reserve your judgement until you read the entire article. Lower your raised eyebrow and untwist your lips. I know that it's probably hard for some of you to do when you've had your relationship challenged by women that couldn't respect your relationship. Equally, your boyfriend didn't respect it nor you either. But again, you clicked on the article so just hear me out once you're done rolling your eyes.
In the past, I found myself in a situation where I was unknowingly the woman on the side.
At the beginning, I had no clue. Upon meeting the guy, I was told that he was going through a recent breakup. We went out as normal, talked on the phone, exchanged text messages, and took time to get to know each other. Prior to him, I hadn't been on a date in three years. Might I add, I was in my mid-twenties. Most of my friends were either married, engaged, or in a long-term relationship. I was feeling the pressure as I was constantly asked, "When are you going to find a boyfriend and settle down? Is there no one at your church you can date?" It wasn't as though I was keeping myself locked away in a tower to never be seen. Men just hardly looked my way nor started conversation. So, when I met this guy who approached me and was persistent, I was looking for anything that resembled a relationship. Let's be real, Netflix and chilling by yourself gets old.
There is a difference between being alone and being lonely and quite frankly, I was dealing with the reality of both at the same time. And temporarily, his company cured that.
Slowly, yet surely, his excuses for disappearing were non-stop. I had a gut feeling at this point that he was still seeing his "ex" girlfriend. Time revealed just that. His ex-girlfriend was never an ex. Of course, I confronted him about it. And what did I get? Excuses about how it was complicated. The logical thing was to walk away. And I tried. I sank back into my old predictable routine of going to work, church, and sitting on my couch watching reruns of sitcoms with a bowl of popcorn. Reluctantly, I was reeled back in for a few weeks before I cut it off for good.
The surprising thing was that I wasn't only the side chick in the situationship with him. I was also the side chick in some of my friendships. Yes, this is why I asked that you reserve your judgement. I was a side chick to some of my friends. We hung out only when it was convenient for them. If they were married or in a relationship, I was generally called when they needed to vent, going through a breakup, or their significant other wasn't available. I rarely got a call or text from them first otherwise. Like before, I'd hear excuses as to why certain friends weren't attending functions and pulled disappearing acts.
Whether in friendship or romanticized, my value was not respected.
Their convenience was priority and I was expected to take what was dealt to me. It was then that I realized that it was true; people continue to treat you the way you allow them to treat you. With that, just as I did away with the guy I was allowing to have access to me, I did away with a few friendships and cut my ties. I take full responsibility for my actions of sticking around longer than what I should have. You're truly responsible once you find out you're being used or placed in a situation you didn't initially agree to. Sorry ladies, but once we find out the truth, we can't keep putting the blame on the men if we choose to stay.
As much as we don't like to admit it, desperation and a longing for acceptance keeps us in associations longer. It keeps us checking social media to count the 'likes' and comments on our posts. It keeps us searching for validation of being relationship worthy when those around us seem to meet men and establish a relationship with ease.
Though we never want to claim our weaknesses, there is strength in owning your shortcomings and actively working towards bettering yourself.
To my former side chicks, I hope that you realize the value that you possess. You deserve to be bragged about and uplifted for more than just your pretty face and curves. You deserve the congratulatory praises for your character, tenacity, your boss moves, and courage. You're worth more than a last minute invite to dinner or to grab drinks because they are bored. Queen, start treating yourself better.
And to my sisters that have been subjected to disappointments due to infidelity, I'm sorry that you've been hurt.
While we are all human and make mistakes, ensure that his bad choice doesn't become continued bad behavior because you do deserve respect and loyalty. On the flipside, make sure you're not treating your girls like your side chicks. They know you have a man and you're busy, but reaching out to them first goes a long way. Friendship is not convenient.
Sometimes that means you'll have to take a night and just hang out with your girls like old times and pour a glass of wine, talk, laugh, and catch up. Your friends don't want to be your side chick either.
Have a truth you're dying to tell on our platform? Share with us by sending your personal essay to submissions@xonecole.com for your chance to be featured.
Featured image by Shutterstock
After a hiatus, I decided that I would give the dating world another try after much contemplating. Honestly, I wasn't too excited to dive back in after hearing horror stories from my single friends. The dating world was just as I'd left it...complicated. Their most frequented ways of being contacted were still via social media, and the timeframe of a man asking them for pictures that weren't already posted on social media after a decent conversation was 1.2 hours. Is this what I had to look forward to?
It was one thing to be open to dating, it was another to actually be approached at the right time by the right guy.

On a recent mini vacation to see a friend, I was approached by several men within a 48-hour period. I can't lie, the trip helped me in more ways than one. It confirmed I wasn't completely invisible and men still approached women. I learned that while most f*ckboys are easy to spot, others have perfected setting themselves apart by becoming the "genuine f*ckboy".
What's a Genuine F*ckboy, you ask?
He's the guy that comes off sincere until you truly dissect his words and intentions. For instance, he'll replace complimenting your looks with the new cliché, "I like your vibe" or "I like your energy". I'm sure I'd heard that at least five times on my short trip from the men I met. He thinks this makes him stand out from the other guys that are only attracted to your physical attributes. Trust me, he is attracted to you if he approached you.
I quickly noticed that the Genuine F*ckboy likes to skip or even rush steps. He'll quickly try to point out that you have a connection before you can even establish a true one. Somehow, he skates past the stage of first becoming friends. He's smooth and swift with his words. He speaks of plans for the future such as vacations, five-year plans, and romanticized gestures all before you've gone on your first official date. It's almost as if he's rehearsed his lines a hundred times before getting to you. Initially, you can get swept away at the thought of it all. Genuine F*ckboys tend to lay it on thick with the flattery.

The Genuine F*ckboy tends to have a good job.
He is taking care of business. In fact, he may have his own business. He's successful in his own lane, ambitious, money-conscious, and checks a few other boxes on your list. However, he tends to use his "busyness" to be conveniently unavailable when it counts. Of course, he'll have a grand gesture to try and make up for it, but what's the real reason he can't keep to a commitment? He commits to his trips with friends, he commits to showing up to work on time, he even commits to his car note and mortgage that he pays monthly ON TIME. Yet, he hasn't deemed you to be in favor of receiving a respectable time commitment. It always has to be convenient for him, otherwise things can become flaky. Often, his job is the number one excuse. And who wants to argue about his proactive ambitions? Not a woman who respects a man and his hustle. As a result, you fall silent.
The Genuine F*ckboy isn't always aware that he is one.
Because he is sometimes highly sought by women, he gives himself a pat on the back comparing himself to other men that he feels are subpar to him economically. He isn't looking for a handout from you. He has graduated past asking you juvenile questions such as your favorite color, food, and drink because he knows how to start and continue good conversation. Yes, ladies, it is flattering. But let's be honest, it is part of his charm. While you may enjoy the dates, the flowers sent to your job, and the couples' game nights hosted at your best friend's house, you realize this man still hasn't mentioned having an exclusive relationship with you. If you mention it, he says that you guys should just go with the flow because things are going good. This is in alignment of typical F*ckboy behavior.
The Genuine F*ckboy leaves you dwelling in limbo and yet you don't push the subject further because he brings more to the table than most of the men you dated in the past two years combined. While he may be skipping steps in order to Netflix and chill at your place after two weeks, communicate mostly through text for his convenience, or rapidly fire off questions to rightfully gauge your sanity, exclusivity isn't a hurdle he's leaping to get over. You realize this isn't going anywhere and quickly become stagnant.
Before you know it, you realize that he's nothing more than an F*ckboy that has managed to reinvent himself to stand amongst all the rest.
Perhaps in the future, he'll shed his F*ckboy demeanor and become a great partner, but we aren't waiting around for that day to come. In the meantime, we'll thank him for the dinner date, the midday text message exchanges, and the conversations that have reminded us to never forget to ask the important questions all while we move on. We won't allow him to waste our time, nor will we waste his. No one is perfect and we all have room to grow, but let's be fair and remember that we are no more than F*ckgirls if we're allowing a man to pay for dates and waste his spare time if we know we have no intentions of things going further.

Though newly open to the idea of dating, I've learned that a lot of things haven't changed. Now I know to watch out for the seemingly Genuine F*ckboy.
Want more stories like this? Sign up for our newsletter here to receive our latest articles and news straight to your inbox.
Featured image by Shutterstock
Placing my order for my cap and gown for graduation from undergrad, I was optimistic. I couldn't wait to experience the world that I'd heard countless stories about. I'd taken the liberty of planning out the next five years of my life.

Year one, I'd start in an entry-level position. By year three, I'd have a promotion, and by year five, I'd have a healthy salary that would permit me to become a homeowner, and I'd no longer have to rent an apartment.
Well, unfortunately, the year that I graduated, the job market crashed. Entry level jobs were scarce. People were losing their jobs left and right and the entry level positions were being filled by those with decades of experience who were fighting for jobs as well, leaving very few options to apply for something in my field of study. As a result, I began to apply for any and all entry-level positions. I even found myself applying to be a waitress and hostess for minimum wage.
All I knew was I needed a job to pay the bills.

The Truth Is, Life Just Happens.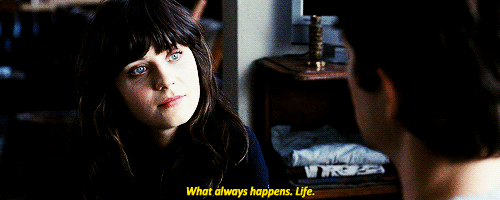 Luckily, three months after graduating, I snagged a job. It wasn't in my field, but it was a consistent check. The pay was $12,000 less than what I was told I should be making at entry-level before leaving college. The unsettling truth was that, in a matter of months, there would be student loans to pay back and I needed a job, and I needed one fast. At 22, I wasn't privy to negotiating a salary. I was too afraid to muster up the courage to ask for more. Thinking that my counter offer would be rejected and that it would cause them to withdraw their offer, I swallowed my pride and verbally accepted the job.
For the next six years, I found myself paying bill after bill and feeling as though the loan balances and car note wasn't getting lower quick enough. Between the interest rates and "life happens" moments that tugged at my bank account, I felt as though I wasn't moving ahead progressively. I still saw thousands of dollars that needed to be paid off.
Looking at my bank account, my spending wasn't out of control. I hadn't taken a vacation in over six years, my shopping expenses were moderate, and I didn't go out much.
The truth was, I wasn't making enough money to be financially comfortable.
Don't Just Complain About It, Do Something About It.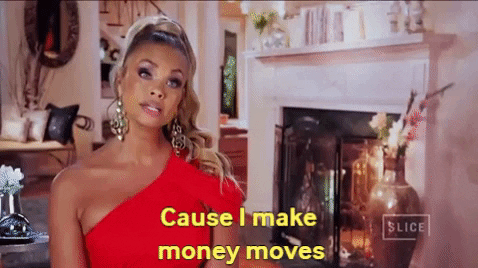 Sitting on the couch and looking at my bank account, I knew something needed to change. Since the amount of debt wasn't going to change, I knew I needed to. Without hesitation, I started looking for part-time jobs near the area in which I lived. If I was going to get a second job, I didn't want it to cost me even more to travel there. I completed a few applications and said a prayer, "God, if this is for me, please let me get it," and with that, I submitted the applications.
Within a few days, I received an email asking if I would be willing to come in for an interview at a local business. Days after that, I found out I got the job! From there, I started working 15-25 hours a week at the part-time job. When it was time for me to leave my first job at the end of the day, I'd drive directly to my next job and punch in.

Trust me, I was tired. I was working nearly 70 hours a week but the feeling of being bound by debt plagued me more.
Working a second job came with sacrifices. My weekends consisted of me going to work with little time for leisure activities. Sometimes that meant that I worked seven days a week. My social life was scaled back tremendously. I didn't charge anything on credit cards, I only used cash or debit. And I vowed not to make any huge expenses unless it was deemed necessary (car maintenance or repairs). Sometimes that means you'll have to settle for home-brewed coffee instead of Starbucks and you may need to reluctantly pass on getting a 4 for $4 on lunch break and pack a lunch.
Don't Live Above Your Means or At Them, Learn To Live Below Them.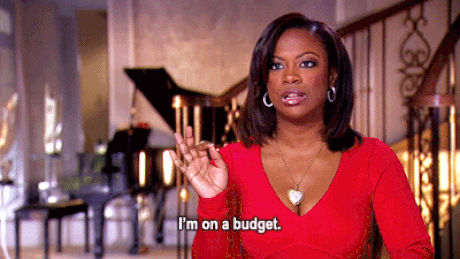 I learned how to live below my means. We often hear not to live above them, but truth be told, living below your means helps you to save a lot more money. However, I knew that it wasn't going to be easy and I didn't expect it to be. As I normally would, I used my 9 to 5 check to pay my bills and fund the necessities.
Once I got paid from the second gig, I used that check to pay extra on my outstanding bills, such as student loans and my car note. Sometimes, I would make double payments on my car note and student loans. Before I knew it, my bills were only three digits and some change. Then, a few months after turning 30, POOF! My car note was paid off a year early. My student loans were nonexistent! I felt free.
I wasn't looking for something or someone to bail me out. I wasn't looking to hit the lottery, have a relative tell me they'd help pay it off, nor was I wishing for bill collectors to miraculously forgive my debt.
Getting out of debt taught me a new level of discipline.
Do you need that new pair of shoes? Probably not.
Can you skip the nail salon and buy a bottle of nail polish and manicure them yourself while making it into a girls' night in with friends, wine, and snacks? More than likely.
Do you really need to pick up a gourmet coffee, fast food for lunch, or eat at an establishment four times during the week? Of course not.
I dare you to look at your billing statement to see how much you spend a month on fast food and entertainment. It may just shock you, I know it was a shock to me. The little things add up. The extra money you no longer spend on luxuries could very well help chip away at your debt.
Look at your finances and ask yourself, "Where can I start saving?" Coupons and discount codes are your friends, use them! Being financially responsible became a priority to me. And because it did, I no longer roll my eyes in agony expecting a cascade of mailing envelopes to pour out of my mailbox onto the ground. Trust me, there's no feeling like being free.
My question for you is, "Do you have the self-discipline to get to a place of financial freedom?"
Want more stories like this? Sign up for our newsletter here to receive our latest articles and news straight to your inbox.

Featured image by Getty Images
As a woman in her 30s, I feel that my metabolism hates me some days...most days. Merely thinking about licking icing off of a cupcake adds an extra inch to my thighs or butt. On top of that, my schedule has caused me to foster excuses about my poor eating habits. Fast food and caffeine kept me going on days that I worked 16-hour shifts. The other days of the week, I'd say I was too tired to cook. And it was true. I was drained.
I'd become complacent with my habits of running off of four hours of sleep and snacking instead of eating balanced meals. My sleep and eating patterns weren't the best. Quite frankly, neither was my spark for creativity. I felt sluggish and stagnant in multiple areas in my life. Trying to dodge full-length mirrors, I knew that I couldn't escape the reality that I needed to change, and actively change!
I wanted to be healthy both mentally and physically. A lot of times, those two things go hand in hand. Thirty days ago, I decided, "If I can control what goes into my mouth, I can control what comes out of my mouth." It was about what I could control. If I could tame and discipline my flesh to choose healthier food options and actually rest, I could tame the manifestations coming out of my mouth as well. Here's how I reclaimed my discipline:

Want more stories like this? Sign up for our newsletter here and check out the related reads below:
What To Do When You Don't Know How To Chill Out
This 10-Day Detox Taught Me A Major Key About Winning
Lupita Nyong'o Credits Self-Discipline for Her Success
They hustle together, they eat together, and they post pictures on social media to let everyone know that they are exclusive. If they're even more ambitious, they might have a YouTube channel documenting it all. If you scroll down their comments you're bound to see emojis with heart eyes and the hashtag #RelationshipGoals. It looks picture perfect, right? But have you ever thought about how many pictures were taken, prior to the one they posted, that didn't make the cut? That's because some of those pictures weren't the most flattering. Just as such, they don't post the unflattering moments in their relationship.
I would be lying if I said I didn't want a partner that I could make money with, grow with in character, laugh until our stomachs hurt, lay back and listen to old school R&B on warm summer nights, and support one another. Quite frankly, that's just scratching the surface. I've watched movies such as Love & Basketball, The Holiday, and Love Jones and said, "I want a guy to express his love for me like that." In all of those movies mentioned, there were broken hearts, disappointments, and years of stagnation. I'm sure you didn't incorporate those into your relationships goals. I know I didn't.
We can't confuse happy moments with happy endings. Relationships are forever being developed. I'm sure you've heard countless times that a relationship is not a destination but a journey. It's not a resort you check-in to and live forever in lover's bliss. As people grow and evolve, so do relationships and that's not always easy. There is no telling how many times the person in that picture cried themselves to sleep over the mate they cling to in the photo. Perhaps the other couple have a rocky marriage and aren't sure things will last. For some, they've become accustomed to being the model of a perfect couple that they ignore their true problems. You may scroll to see the next duo working together to make money, but beneath the surface they've stopped hustling to improve their personal relationship with one another. It's strictly business. Is this what you would deem to be #RelationshipGoals?
We have to be careful what we brand as a goal.
Look past the surface. I'm not saying to tear up your vision board that houses a picture of what appears to be a couple in bliss. But I want to remind you that what you're seeing captured is a moment of bliss. And with the right person and sometimes the wrong person (that's a different story), we can achieve those moments. Yet, any goals set in a relationship should be a healthy relationship. These goals may include: honesty, transparency, effective communication, respect, encouragement, and accountability just to name a few. These are the goals in a relationship that a picture can't capture.
Ultimately we have to realize that no one is perfect. That means that there is no such thing as a perfect relationship because two imperfect people are involved. But when you put two imperfect people together that are willing and actively working on themselves and committed to strengthening their relationship, that's a healthy goal.
The next time you're tempted to hashtag #RelationshipGoals under that picture or post, ask yourself why would you categorize it as such. Are they inspiring you with healthy practices that you can use in your own relationship now or in the future?
Healthy Ways Online Relationships Can Inspire You:
1. Date night inspirations – Pictures and videos of other couples may inspire you to take a cooking class together, have a game night in with friends, or inspire you to go a little above and beyond for the next date.
2. Words of Encouragement – Those touching captions under their photos can inspire you to tell your significant other how you feel. You don't have to post it for the world to see, but texting your significant other a picture of the two of you with a moving message of how much you love and appreciate them is sure to put a smile on their face.
3. Financial Goals – Seeing these online couples work together and travel can inspire you to bring up the conversation of finances. Are you saving enough? Can you save a little more? If you want to travel and become a homeowner, you can learn trendy ways to save and how to accomplish these things on a budget.
Goals in a relationship start with two individual healthy people. YOU being mature, whole, and emotionally equipped are the foundations of healthy and achievable relationship goals. Just remember that no relationship is perfect and each comes with its own set of challenges. It's all about learning how to healthily prioritize instead of idolize goals within a relationship.
Featured image by Getty Images
xoNecole is always looking for new voices and empowering stories to add to our platform. If you have an interesting story or personal essay that you'd love to share, we'd love to hear from you. Contact us at submissions@xonecole.com.
My friends and family rarely call and ask what I'm up to these days.
That's because they know one of two things, either I'm in route to work or I'm just getting off of work and heading to the next gig. I'm met with gasps if they hear that I have an actual off day. There's no denying that I'm a workaholic. I work a little over 60 hours a week. This originated when I wanted to pay off all of my debt: student loans, car note, credit cards. Once I reached that goal, I didn't stop working the long hours. Why?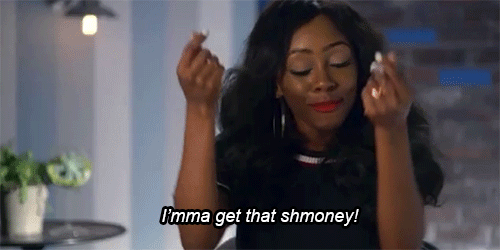 The truth was that I was scared to stop.

Financial stability and maturity is a good thing. It comes with the territory of adulting, but not everyone was taught how to save for a rainy day and retirement. Luckily, I was. Once I was debt free, I was scared to spend large amounts of money. Yes, I was conscious of every dollar that went out of my account, but I was reluctant to casually reward myself. Before I knew it, I was operating in terms of merely saving everything just in case something happened.
I was afraid not to hustle.
Always being on the hustle is glorified. People brag about not getting sleep. But let's be honest, not getting adequate sleep only leads to exhaustion and poor health. There's a thing called balance and many of us lack it. Even more, how do we balance a healthy ratio to hustling and making the most of our time to enjoy life?
For me, I had to get to the root of the problem. As a single woman, all bills are solely on me. There is no splitting the rent, cable bill, utilities, etc. The talks of social security being scarcely available when it's time for me to retire frightened me. A backup plan was mandatory. It was my goal to not have to live paycheck to paycheck if I didn't have to. And the recent government shutdown only increased that anxiety. But my proactive thinking slowly snowballed into reactive thinking. Would any number in my bank account be enough for me to feel comfortable?
Slowly but Surely, I've Learned the Following:
1. Make a financial plan. Pay attention to what you make, what you spend, and what you plan to save for the future. Creating an excel sheet of your expenses can help with this. Learn to live below your means not at nor above them.
2. Make healthy career choices. Most of us have taken jobs that we wouldn't have considered to be our dream job, but we had to pay the bills. It probably didn't pay nearly what we are worth, hence hustling doing several jobs to make up for it. When looking for employment, look for something fulfilling as well as something that can financially sustain you. Don't be afraid to negotiate salary when you know what you can offer.
3. Don't compare your hustle. There will always be someone that has more than you. You can let it be an inspiration for you to work harder at your financial goal, but stay in your own lane. Just because they sell bundles doesn't mean you need to as well.
4. Be realistic. Yes, you will want to go on vacation or enjoy time with friends, family, and your significant other. It's important to save, but put money aside for leisure activities.
5. Educate yourself. There are ways to make money in your sleep. Educate yourself on stocks and investments. Seek out financial planning books and workshops at your local library or online.
As I continue to hustle, I am learning to balance my time more effectively. Valuing myself and my well-being comes before the hustle now.
There are days and even weeks to hustle hard, but at some point you must enjoy the fruits of your labor.
Related Stories
How To Move From Ambitious To Audacious In 2019 – Read More
Is Hustle Culture Toxic? – Read More
I Spent An Hour On My Side Hustle Every Day For A Month – Read More
Relationship Goals Or Financial Goals? That Is The Question – Read More