Brittney Oliver
Brittney Oliver is a marketing communications professional from Greater Nashville. Over the past three years, Brittney has built her platform Lemons 2 Lemonade to help Millennials turn life's obstacles around. Her platform is known for its networking mixers, which has brought over 300 NYC young professionals, entrepreneurs, and creatives together to turn life's lemons into lemonade. Brittney is a contributing writer for Fast Company and ESSENCE, among other media outlets.
You just started your first job out of college. What you prepared for your entire life to jumpstart your career is this very moment. You've set performance goals, and you've started your list of senior leaders you plan to set lunch dates with, but are you communicating well with your manager? As you prepare for your future, which can be next year, next week or even tomorrow, one thing we all forget to take ownership of is our communication skills.
How we communicate is vital in our growth and will be a pain point in your formative years in your career.
"As new grads starting their first job out of college, communication can be your greatest asset or challenge," shared Meredith Moore Crosby, author of "Getting Unstuck: A Guide To Moving Your Career Forward", a guide on how to advance at work. From emails to phone or in-person meetings, the way you communicate in a corporate setting doesn't come with your degree. It's on the job soft skills you pick up from managers, peers, and companies, but it's a skillset some organizations expect you to have right away.
Crosby is a communications expert who managed teams at Verizon, McDonald's, 3M and Comcast and understands how communications can be pivotal in "navigating the unwritten rules" of corporate America. "It starts with the understanding [that the rules] exist and getting clarity early about what your manager and the people who can decide your fate at work [want]. Whether you get promoted or fired all depends on how you react and communicate," she shared.
Here are her tips for working through communication challenges that present themselves at work:
Understand how your manager communicates.
"Most of us hope to work at our first real job for a while. Your first job is where you'll develop skills, friendships, and habits. Often the company culture shows up in how people communicate, so the first few weeks can be difficult while you learn the unwritten rules," shared Crosby. She advises that you open communication lines with regular one-on-one meetings. You create a road map to how you'd like to communicate your progress or challenges with your manager.
She suggests you assess how your manager interacts during the early days of your new job by asking these three questions:
How do people get more information on the direction?
How would you like to give me feedback on my work?
How will I know if I am off track or missing your expectations?
Ask for clarity when you don't understand what your manager wants.
Sometimes the directions our managers give us aren't always clear. However, we often hit a crossroad when considering whether to ask for clarification or figure it ourselves. Will our manager think we are incompetent if we don't understand our assignments? But what if we work on the task inefficiently by doing the wrong thing?
To help with understanding your work, Crosby suggests you ask for examples, templates, or expectations when you receive new assignments.
"Take time when getting new work to reconfirm the expectations, timeline, and what to do if you have existing priority work," she explained. She suggests asking for clarity before agreeing by saying, "Thanks for the opportunity to work on this! I was working on XX as we discussed in our weekly one-on-one, should I switch gears and focus on this based on when you want to see something?"
Remember written communication can follow you.
Emails and messaging software like Slack are like social media. Even if you delete it, it can't be unseen by others, and it can be printed or referred to over and over again. "Remember, it's a written document that can come up in legal issues in the future. Never joke, be sarcastic or make comments you wouldn't want to clarify in a court of law," Crosby shared. Her three tips for managing email communications at work include:
Be respectful, kind, and conscious of the timeliness of your email. When in doubt, talk in person and resolve an issue or opportunity immediately.
Use bold to highlight actions and don't be afraid to resend friendly reminders if you don't get a response.
Get an email buddy. Ask them to review your message for tone, clarity, and to make sure you aren't getting distracted by your perspective.
Find a mentor.
There's always that one person at work who sends great emails and gives excellent speeches at work. They capture your attention every time they speak at a meeting or send an email. If you have identified that person at work, Crosby believes that that person can be a mentor for you.
"Find a role model and if possible, build a relationship, and you can potentially cultivate a mentorship where you can get individual feedback. In the meantime, consider how they would respond in situations where you might feel stuck."
Are you a member of our insiders squad? Join us in the xoTribe Members Community today!
Featured image by Shutterstock

Originally published on September 2, 2019
What do people say about you when they hear your name?
It's the question everyone should know how to answer as they create their own narratives of who they are and who they want to be. For black women, that narrative is even more important as we constantly work at demystifying myths in the workplace and constantly dealing with the pressures of how people perceive us at work and online.
Personal branding helps us navigate how we are perceived at work and online by displaying are authentic selves and controlling our narratives.
For many of us, our personal brands can be the gateway to creating the type of life we want. Personal brands can lead to promotions, new job opportunities, and salary increases if we play our cards right. Here are four women who manage their personal brands and full-time careers. Read how they monetized their personal brands and how they used their personal brand to create opportunities in their full time role.
Cwanza A. Pinckney, M.D.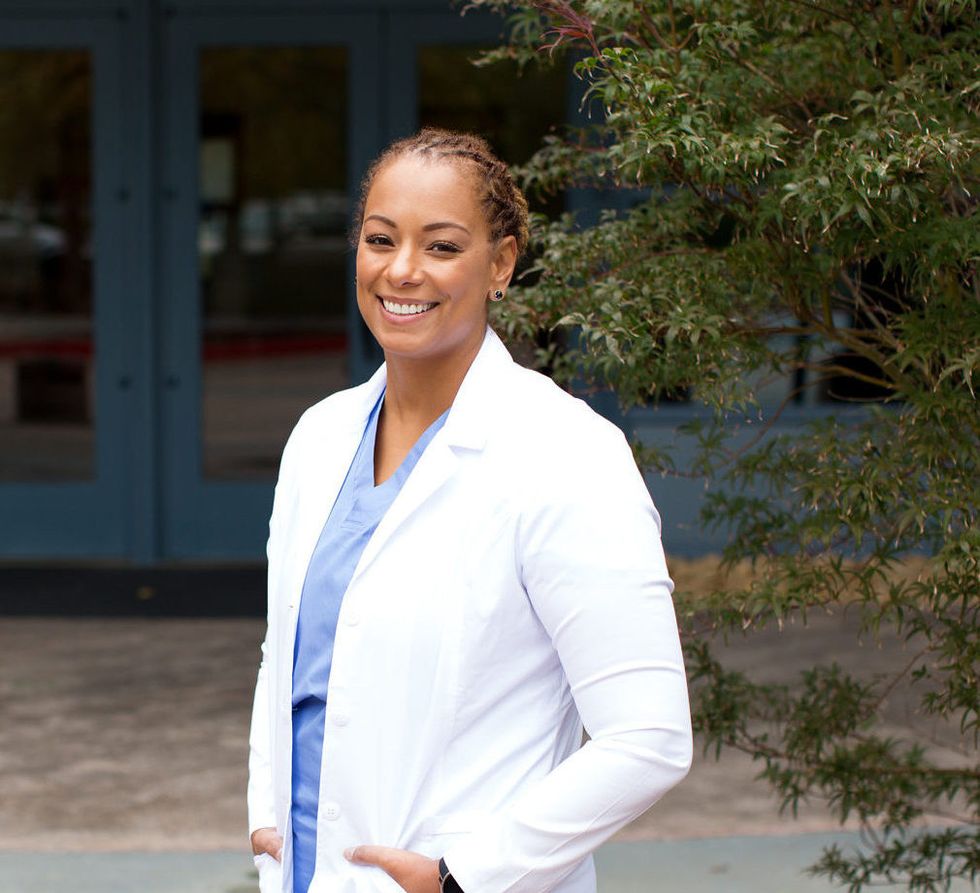 By day she is the Medical Director, Emergency Physician for CHI St. Luke's Health in Houston, TX.
By night, she is the "The DJ Doctor ™", which she started as a personal lifestyle brand to combine her love for music, medicine, mindset coaching, and being a DJ in a way that was understandable to clients and patients. "Having a personal brand was important to me because I needed to feel that my representation to the world truly embodied my spirit, was authentic, represented all of my gifts, and was aligned with my values and entrepreneurial goals," Cwanza shared.
Three Goals She Had for Her Brand:
"First, I wanted to keep my brand multidimensional so that my gifts could be expressed through many different products and services. I also wanted to make a brand that has room to grow as I develop new products and services." Lastly, she created a brand that "people find engaging and leaves a solid platform for meaningful conversations with consumers."
How She Funnels Her Additional Income:
"My brand includes DJ services, mobile medicine patients, private concierge patients, and coaching for personal development. Each product has its own unique sales funnel tied under my overall brand that has allowed me to earn additional income based on my passions and purpose."
"In one year, I was able to earn an addition six figures based on my passions."
How She's Established Her Brand's Worth:
"As a physician, I was able to leverage my advanced expertise and create a more convenient platform for patient care services. As a DJ DR, I was able to leverage the perception of what a doctor looks like to create interest in my DJ services because you won't find too many DJs who are doctors; clients love and find it fascinating and relatable. The diversity of my lifestyle brand attracts my coaching clients because they are able to find validation in being a multifaceted individual who doesn't have to be stuck in a box and labeled based on one career path."
How She Leveraged Her Personal Brand with Her Employer:
"I re-negotiated my hours to the most profitable shift slot that allows me to be in the hospital only three days per week and have my weekends free. By strategically scheduling my shifts in the Emergency Department, I always know my schedule and can block my schedule so that I can effectively schedule meetings, meet patients, coach clients, and DJ throughout the other four days of the week."
Adriana Crawford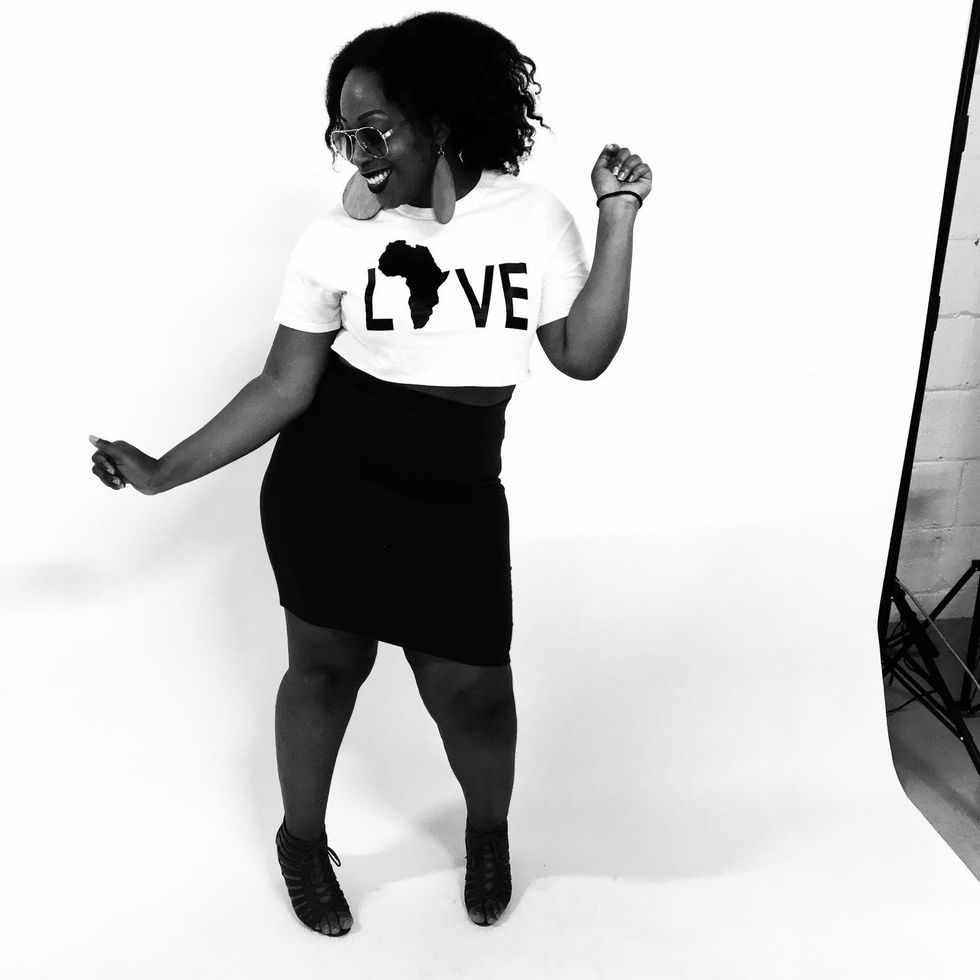 By day, she is a Program Management Specialist for the Federal Government

By night, she manages a relationship and lifestyle blogging site, Adri Speaks and a career coaching and professional consulting firm, Anaford Consulting.
By creating opportunities for herself outside of her full-time job, she's been able to offer her expertise outside of the core of her job function to work on special projects as a direct result, which has led directly to an increase in salary and bonuses.
Her Personal Brands Developed Out of Circumstance:
"One came about as a need, the other, a professional desire. I began blogging as a way to cope with a bad breakup almost 10 years ago. Before I knew about therapy, I blogged about my journey through pain, loss and healing almost as a series of love letters to myself. This began during college while I was also finding my way professionally and trying to discover who I was and what kind of woman I wanted to be."
"I knew that I wanted to help people - Black women specifically."
"At the same time, I'd been working in the nonprofit world developing and managing programs, working as a freelance career coach, and doing a lot of pro bono consulting in the nonprofit and career coaching space without any real strategy. I knew I needed to have a distinct brand that was separate from my career coaching."
How She Established Her Goals:
"First, I wanted to organize my thoughts and professional goals in spaces that were separate from my job. I work in government and I enjoy working for the public, but I have to feed my soul's purpose and I knew working a 9-5 alone would not get me there. Then, I wanted to earn additional income to fund my scholarship for women in college, Adri Speaks 4 Books."
Her Coaching Has Becoming Lucrative:
"Management and career consulting can be a very lucrative field. I've earned additional income by providing resume critiques, career coaching strategies, strategic planning services, business process improvement consulting, and a myriad of other tools and services that help improve the career prospects of my individual clients and organizational health of my corporate clients. I've also earned income by providing life/love coaching services. This service offering will be amplified after I publish my book this year!"
Her Content Establishes Her Brand's Worth:
"Writing for publications with platforms that I love, maintaining a blog that has international reach and readers, and having several professional references and mentors to help guide me has been the key."
"I do this work because I love it, and having the content has been the best way to establish my brands."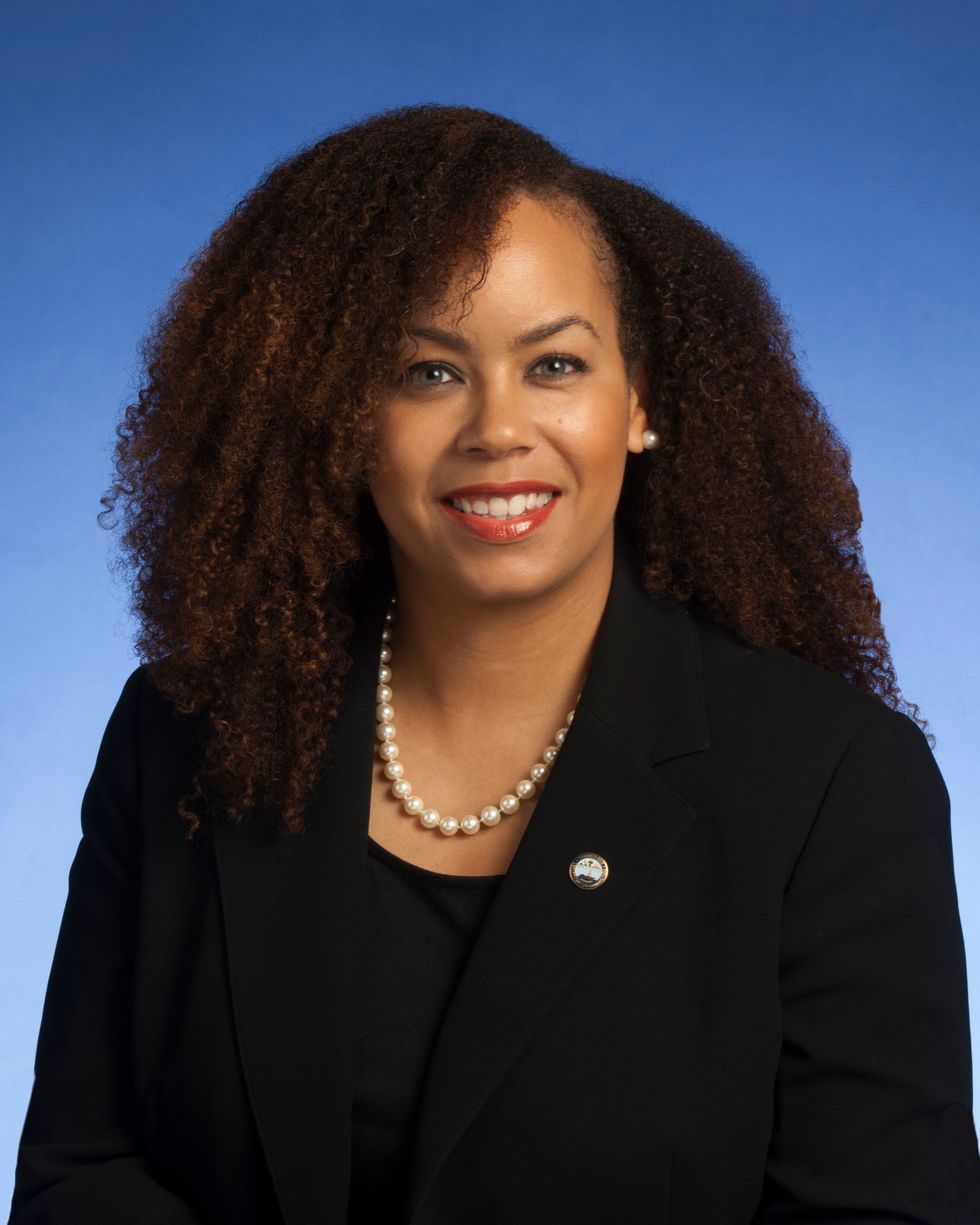 By day, she's the Director of Communications for the Tennessee Department of Correction.

By night, she's an author, blogger and speaker on all things love, relationships and marriage.
Her Personal Brand Gave Her Freedom:
"Freedom is what I gained the minute I understood my personal brand."
"My first goal was to merge my lives. I had a work life and profile, a personal life and profile, and a freelance profile. Storytelling ties them all together. It gave me the freedom to be authentic across all platforms and no longer worry if what I shared on one adversely affected another."
Referrals Keeps Her Money Flowing:
"Once I totally understood my brand as a storyteller, I was able to do freelance scripting for events, communications consulting work for small businesses, and become an author. Branding helps people know who and what they are getting when they reach out to you and when they refer you to another friend or business connection. My previous clients share my work and successes because they know the brand and then turn around and reinforce the brand when they refer me to another person."
Her Personal Brand Helped Her Grow Her Team:
"I work in an industry that historically hasn't been very transparent. As a storyteller, I have to explain to people why the Department of Corrections matters, how the work we do impacts communities, and how the offenders we supervise are entitled to and deserving of second chances. To accomplish that mission, I've had to expand my team and add a graphic designer, a videographer and another Public Information Officer. The team is growing because of my Commissioner's trust in me and the storyteller brand."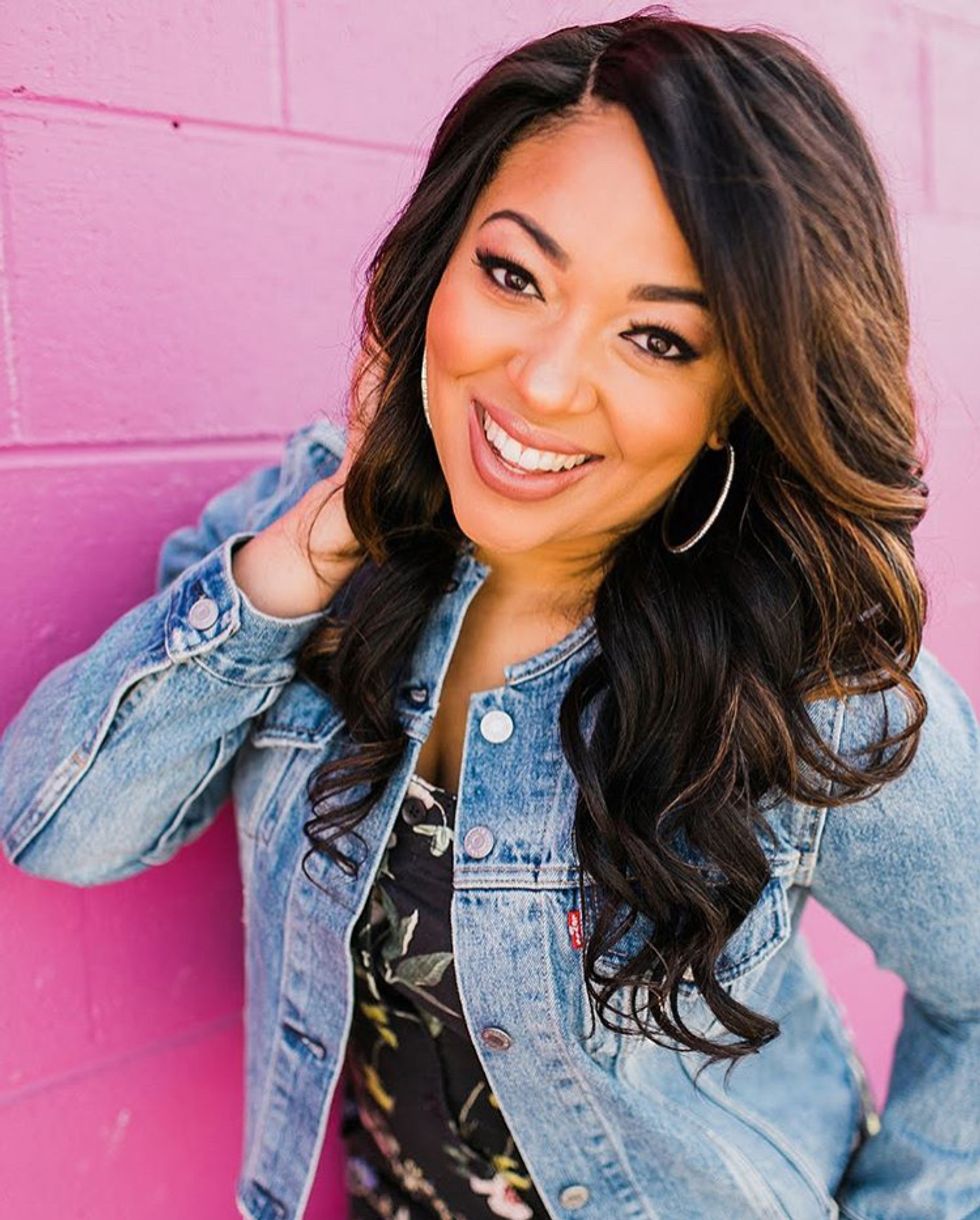 By day, she is the Digital Marketing and Communications Manager at Meharry Medical College
By night, she manages her lifestyle brand at JasmineSweet.com where she shares sweet moments with her audience to inspire and uplift them.
Her Brand Allows Her To Share Her Perspective:
"I went to school for broadcast journalism, and I thought I wanted to be a news reporter, but I always had an interest in so many other industries as well. I wanted to be able to live the things I loved, as well as tell them from my perspective. Whatever I'm experiencing, I'm sharing. To be 28 years old, I've done a lot of living and I'm willing to share the ins and outs of it."
Her Goal Is To Stay Authentic:
"It's cliche, but I simply wanted to be my true and honest self and be accepted for just that. That is still my goal. As a young black woman, I'm facing all kinds of adversity. When I build my brand, I'm thinking about women like me, women who've come before me and those coming up behind me."
"My brand is bigger than me."
Her Large Social Follow Attracted Clients & Partnerships:
"As long as I have the internet, I am making things happen by all means necessary. I don't just manage my 9 to 5 and my brand, I have freelanced for a plethora of small businesses and brands. I also serve as the communications manager to Grammy Award-winning artist, Dom Flemons and worked for international recording artist Valerie June as a social media manager for nearly 10 years. Her songs can be heard on shows like Queen Sugar. As my personal brand continued to grow, I started working with brands last August after I realized it could be an avenue of revenue. I was simply blogging for nearly eight years just to tell my story, and now, I'm working with brands to collaborate on the efforts of sharing a true life experience with a product or service."
Her Brand is a Reflection of Her At All Times:
"That same energy that I give my brand and my blog, I give to all other facets of my job. When you're in tune at work, you can be in tune otherwise. Don't neglect your duties at your 9 to 5. That's like robbing Peter to pay Paul and we all know that doesn't work. Moreover, my brand is a reflection of me at all times. I don't want to compromise either situation. The only conflict that I find between the two sometimes is time. I can't wait for the day that I can give 100% to my blog. I can't wait until the day that I can have a staff and a boardroom full of women just like me whom are working their 9 to 5s to stay alive, but remarkably navigating building their own personal brands."
"Building a personal brand while managing a full-time job is no easy feat, but understanding your purpose makes it all worth the while. It means you are controlling your narrative and creating the life you want to live."
*Featured image via Jasmine Katrina
Originally published May 14, 2018
This year, the side hustle is the new black. Millennials around the country are tapping into their passions and monetizing their hobbies to find a sense of fulfillment that sometimes a 9-to-5 doesn't offer. Although side hustles have gained in popularity, the hustle isn't for the faint-hearted, especially when you are holding down a full-time job. Whether you start a non-profit, offer consulting services, or monetize your personal brand, there are sacrifices that are made to start any entrepreneurial endeavor.
Dreams are free, but the hustle is sold separately. Check out these tips from women who are successfully balancing and hustling their way to the top had to say about managing their side hustles.

Stop Procrastinating – Just Do It
Emmelie De La Cruz fell into her side hustle as her peers began to seek her advice on job hunting, resumes, and cover letters. "I was over answering the same questions about how I got my job and what did I do differently. I started The Branding Muse as a blog to answer those questions and from there, people followed my expertise through my written work and hired me for consulting opportunities. It's something that found me, but I felt there was a need for it," says Emmelie. With only a year after she graduated and launched her blog, The Branding Muse was named one of the Top 100 Websites for Your Career by Forbes in 2013.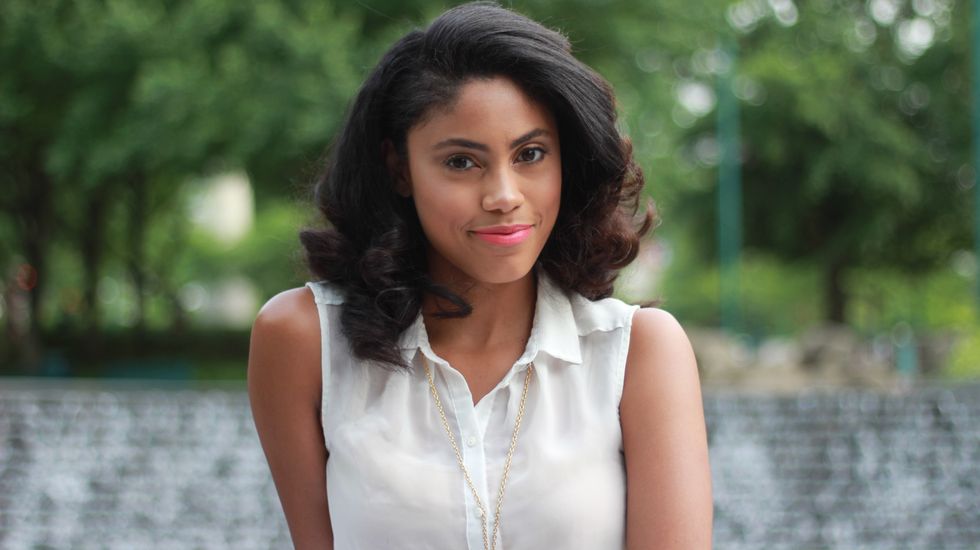 Courtesy of Emmelie De La Cruz
Over-thinking, over-planning, and over-doubting are just a few ways we can get in our own way and slow down the process of bringing our ideas to life. "My advice is to just do it. If you have an idea just do it. As women, we have perfectionist syndrome. We always want to have everything perfect and, to me, perfection is the cousin of procrastination."
"In being successful as a side hustler, you really have to prioritize on your business fold. Focus on the activities that will help move the needle and go from there. For me, it's about what's going to make me money. I need to focus on the activities to help me do that. So if I want to sell more books, I need to focus on creating content that is going sell my books. Sometimes it's like, I haven't blogged in three weeks, but I sold 200 books. My Instagram posts are going to be about my books.

"Some people are like; 'I'm just going to blog. I'm just going to waste three hours of my week writing a blog post that I really don't want to write just because I read somewhere on the Internet that I should.' A lot of gurus talk about consistency, but, for me, I think it's more important to be valuable. My audience would prefer that I deliver a kick ass webinar every seven weeks rather than do a mediocre webinar each week. You have to learn how to accept that you don't have to pressure yourself into doing certain things in order for your business to continue to be successful," Emmelie says.
Master the Balancing Act
They say there's not enough time in one day. Juggling a professional and personal life is already tough, but adding in a side hustle can be overwhelming. Just ask Mercedes Smith, who got the idea for her side hustle, Care More, while commuting to work one day. "I noticed the homeless population was out of control. On my commute to work, I watched as numerous people passed the homeless as though they were invisible. I don't always have a dollar to give, so I thought to myself, what could I do to help and give hope," says Mercedes.
One hot summer day in August of 2014, she walked into Rite Aid and bought a bag of toiletries and started distributing toothbrushes, toothpaste, deodorant, and lotions to the homeless, meanwhile offering words of encouragement and providing them with information to shelters or other resources. A year after founding Care More, Mercedes caught the attention of O Magazine and was featured in the October 2015 issue's "Beauty of Giving" article, which honored women who run non-profits and have dedicated their lives to helping others.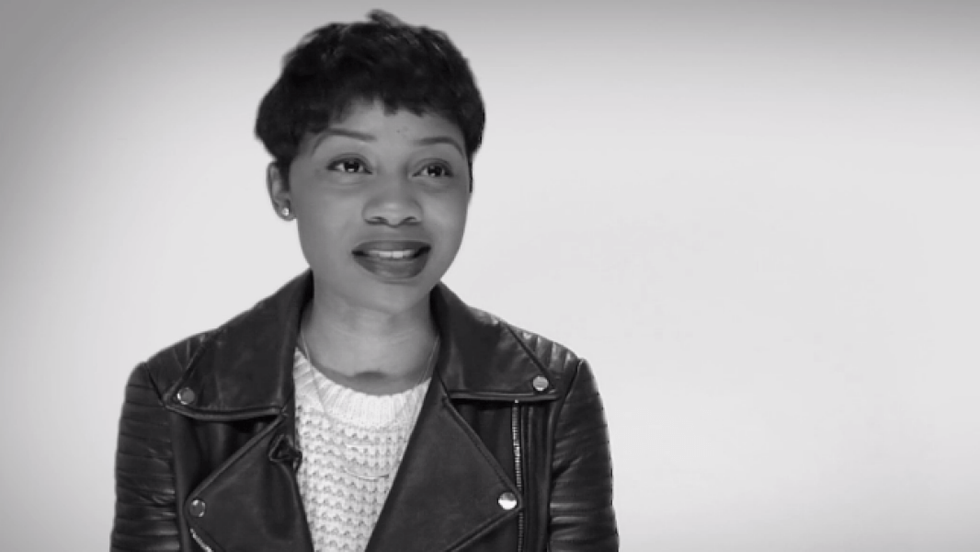 Courtesy of Mercedes Smith
"You have to be passionate about what you are doing to devote the time. What I am starting to do now that things are picking up is when my full-time job is over at 6 p.m., I start working on Care More. If I have to take a phone call during the day for Care More, I put it on my calendar and use fifteen minutes to take a call. I also use 30 minutes of my lunch break to catch up on emails, research, and social media. What it boils down to is that you really have to be passionate. After being tired from working from 9 to 6, I have to remember it's more than me. There were times that I wanted to take a break from Care More, but what keeps me motivated is knowing that this is bigger than me," Mercedes says.
Part of being balanced means knowing when it's time to push pause on your yes year. "My number one goal going into (the new year) is learning how to say, 'no'. A lot of people will be coming to you to work with you, but you have to remember the cause. If it doesn't align with the vision or what you are trying to do then it is okay to say no."
Plan Ahead or Fall Behind
Brittany Smith is a Budget Analyst for the Defense Advanced Research Projects Agency, also known as DARPA by day, and at nights and weekends, she is a wedding and event planner based out of the D.C., Maryland and Virginia area. "I've always loved weddings and the wedding industry and I've planned events since high school. I believed that launching my weddings and events business was the next organic step to pursuing my ultimate passion," Brittany says.
Her biggest advice? Plan for the business that you want.
"Planning, planning, planning is key! Your business will only go as far as the energy and time you put into it. You have to put in the hours. If you plan accordingly, you don't have to be an entrepreneur staying up in the wee hours of the morning and then report to their full time job at 8 a.m.," Brittany says. "I usually try to plan out my weeks the Sunday before and evaluate what I have going. Based on what I have going on that week, I plan out my wedding business hours accordingly."
What keeps her head up during times when she is overwhelmed is her faith and knowing that her full-time job doesn't fulfill her passion. "I know that one day I want to take the big leap of faith, pursue my business on a full-time basis, and not have to work for someone else. In order to do that, I know I have to keep putting in the hours to make my dreams come true."
Take Advantage of Apps & Hacks to Help You Manage
For all three ladies, the key to time management is taking advantage of technology:
"The more you can make your business automated and have it do things for you without physically being there, the more money you can make and the more successful you can be," said Emmelie. Mercedes uses Buffer to help her manage Care More's social media content. "You can take the guesswork out of manually spreading out your posts overtime. Buffer feeds your content into a cue that will automatically space out messages throughout the day with a preset calendar. You can also use the analytics tab to see how well each individual message is performing."
For Emmelie, pictures speak louder than words. "The Internet is a very visual space and visual communication speaks to the value of your services. Everything that I do is accompanied with a graphic. You can insert your product in a mock up photo or template if you don't have the camera or design skills. I use Canva.com for my graphics and Pixlr is another tool. They are free tools comparable to Photoshop that have templates to create graphics," Emmelie says.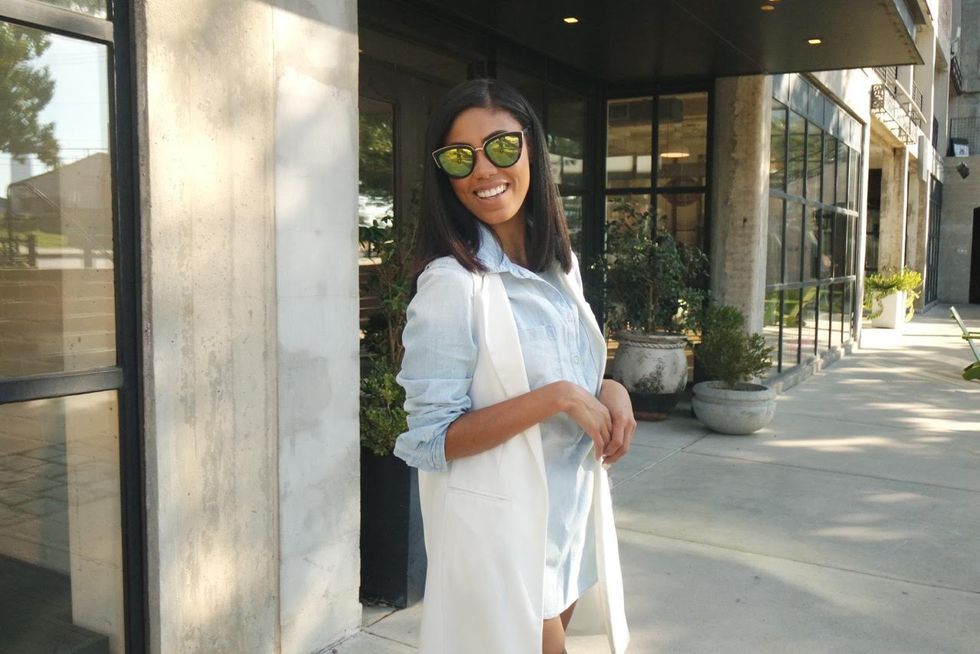 Courtesy of Emmelie De La Cruz
"I use Fiverr to find the resources to do things that I'm not good at. Be cognizant of what tasks you're good and not good at. If you're not good at doing something and you have the finances to outsource that responsibility to an expert, do so!" Brittany says.
"Evernote, you can create digital notebooks for everything from keeping track of your expenses and managing your calendar, to creating slideshow presentations and planning your next trip. Whether it's personal or business expenses, keeping track of receipts is impossible for even the most organized of people. By creating one of Evernote's digital notebooks, you're able to screenshot your receipt right after payment, making it easier to locate expenses in the future," Mercedes adds.
Featured image by Shutterstock

Did you know that xoNecole has a podcast? Subscribe on Apple Podcasts or Spotify to join us for weekly convos over cocktails (without the early morning hangover.)
Originally published December 18, 2017
Equal Pay Day is today and more than ever there is a need to make our companies and colleagues aware of the pay gap that exists between men and women.
It takes women 15 months to make what men make in a year, but for black women, it will take 19 months until we make what men make in 12 months. That means black women are making 63 cents to every dollar men make. The discussion continues each year around how to close the wage gap, offering solutions to getting women equal pay with many starting in the workplace.
For many black women, the workplace has been a difficult environment to gain promotions, salary raises, and visibility, which leaves money and opportunities on the table untouched by not feeling comfortable enough to advocate for ourselves and to show our worth. "For black women who are at the bottom of the food chain in terms of equal pay, we cannot afford to be modest; we can't afford to hide in plain sight. We have to get out front with our branding because other people are able to earn more by doing the same work as us so we need to at least try to level the playing field by making more noise about what we are capable of, what we have already done, and therefore what we can do," personal branding coach Amanda Miller Littlejohn shared.
"For black women who are at the bottom of the food chain in terms of equal pay, we cannot afford to be modest."
Amanda believes black women can take more control over their pay by taking more ownership of their personal brand. "Lagging behind both white men and white women in terms of equal pay, black and brown women can't afford to keep quiet when it comes to sharing our achievements and selling ourselves. By keeping our heads down, and working hard but not telling our stories, we miss out on promotions, new job leads, and clients. This adds up to thousands of potential additional dollars in missed earning power over our lifetimes," she stated.
Amanda created The Branding Box in 2014 after working with private personal branding and public relations clients as both a publicist and personal branding advisor. She noticed that there was a distinct framework that she created for her individual clients and decided to package her most common recommendations into a relatively inexpensive product that could help others build their personal brand. She later created the Package Your Genius Academy, to create a community and peer to peer learning opportunity for her clients. "I owe so much to my personal brand and I'm so happy to be able to earn a living and help to support my family from those efforts," she said.
With social media's wide range of tools and access to people from all over the world, black women are creating opportunities to not only live the life they want, but to gain the opportunities to build their authority in their industry and start up the businesses that they once dreamed of owning. In order to find success, those women had to build their personal brand and understand it.
Amanda shared some of her insight with us on ways you can begin building your personal brand:
Turn Your Digital Savvy Into Income & Opportunities
"One's personal brand is their reputation and the idea that the wider world has about them, their capabilities, their values, and their expertise. In the digital age, this is also your in-person reputation but also what can be found about you online. Just like your reputation, your digital presence as it relates to your personal brand can attract new opportunities to you when you're not in the room. While Black women over-index in our use of digital tools and social media platforms like Twitter, we don't always leverage our digital savvy to create income opportunities and career advancement for ourselves. Black women can begin to create a personal brand online by sharing who they are and what they know about the wider world. I personally have used personal branding and digital tools to connect with people all over the world and make the case for my business and give credibility to my expertise. Black women are traditionally pigeonholed into roles of the supporters, helpers, builders; but it's time for us to step out of those support roles and claim the recognition that we deserve so that we can earn more."
Don't Be Afraid to Share Your Good News
"One of the things I see most of my clients is a discomfort with the spotlight - a reticence to be out front with their accomplishments and share how amazing and qualified they are. It may come across as modesty and humility, but can be really damaging through the lifecycle of your career. If your colleagues, your superiors, and your wider industry do not know what you are capable of because you have failed to "share your good news" so to speak on any platform, be that through speaking, through media, or online through your LinkedIn profile, it will become extremely difficult for you to remain top of mind for new opportunities. So while you may think that being modest is endearing and 'appropriate,' ultimately, it renders you invisible to the very opportunities you seek."
Be Strategic & Goal-Oriented
"Where most people go wrong is not being intentional about building a personal brand, and for those who have set out to build their personal brand, they are not being strategic in terms of thinking about the types of opportunities or clients they want to attract. As you set out to build your brand, you should have some goals in mind, whether they are immediate or more long-term and related to a 1, 5, or 10-year plan."
Always Promote Your Brand
"Don't keep your head down and do good work for your company without seeking visibility opportunities outside of your immediate department and company. The same thing goes for creatives and entrepreneurs who may be working with clients: don't focus solely on doing such a great job for your clients at the expense of your personal brand. When those client engagements are over or should you lose your full-time role or be laid off or displaced, you will have to start from scratch if you have not been steadily building awareness of your gifts, skills, and talents. So essentially, don't wait to build your brand until you need it: steadily keep getting the word out about what you're passionate about and what you do best."
For more Amanda Miller Littlejohn and her bomb branding insight, follow her on Instagram.
In 2015, we saw Zim Ugochukwu expand the Travel Noire digital platform into a brand that offers curated travel experiences. This year will see Issa Rae expand her media imprint into the podcasting world with "Fruit." and every time we catch a new episode of Real Housewives of Atlanta, we see Kandi Burruss and her castmates launching a new product or service to build their empires beyond their hour slot on Sunday night.
These girl bosses are expanding their businesses and brands, but taking that leap is no easy feat. When you're an entrepreneur ready to take your business to the next level, how do you know when it's time to expand? How do you know when you are ready?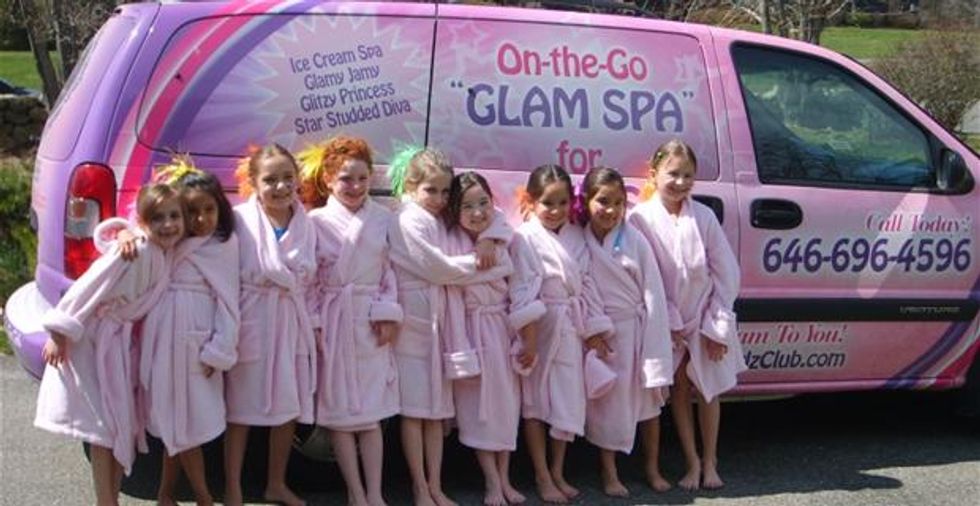 Ritzy Glitzy Girls Club started as an on-the-go glam spa for young girls
Venetta Carraway, founder of Ritzy Glitzy Girlz Club, says it all comes down to demand. The entrepreneur, who has thrown parties for the daughters of celebrities such as Chris Rock and Buddy "Cake Boss" Valastro, started her business from a mobile on-the-go glam spa for tweens. Her original concept offered a unique pampering salon offering spa treatments, like ice cream facials in the comfort of her client's own homes, but as word spread of her exceptional kid parties, she expanded it to a storefront operation. "I knew that it was time to expand when we couldn't keep up with the high demand of our on-the-go parties. After doing some research, I noticed that there weren't any mobile spas for kids or physical locations of the sorts in my area. That's when I realized that the market was wide open," Venetta says.
For Fracassi Lashes, founder Falicia "Fracassi" Garries, it was all a matter of being aware of what consumers were missing.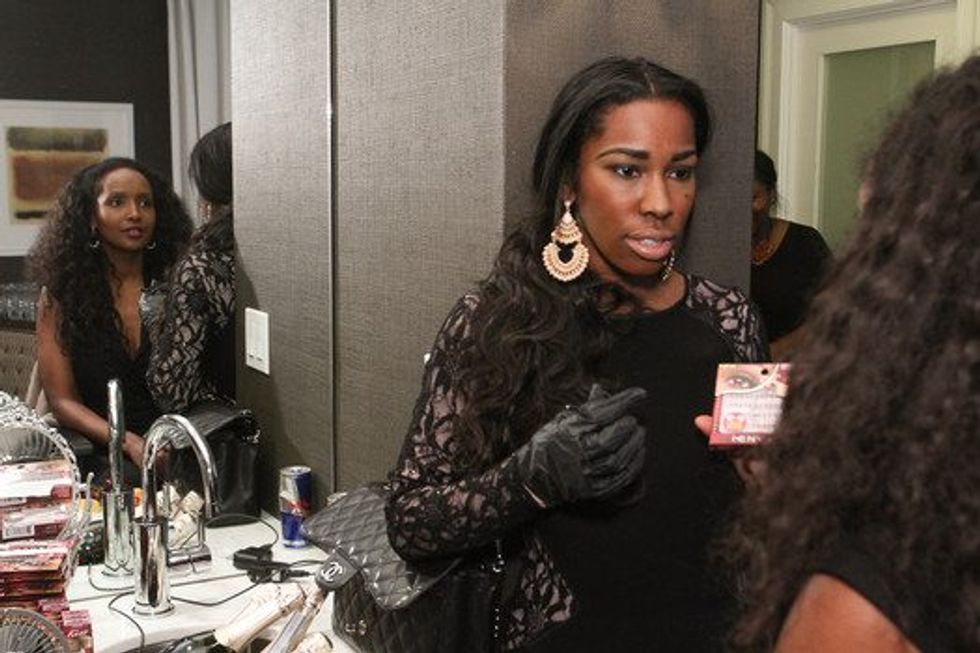 Fracassi Lashes Owner, Falicia "Fracassi" Garries
After recognizing a need in the market for luscious lashes, she launched her business out of her remodeled garage in 2009, and with the help of family opened her first storefront that same year. When a year later the lines were out the door and people were driving for miles to get the Fracassi touch, she decided to open another store, and has since grew the brand to three boutiques and a makeup line. "I started this brand by being in tune with the market. I saw that there was a need for a place that does eyelashes. There wasn't a place that was clean, sanitary, had sterilization processes and a professional who understood eye lashes and knew how to make them look natural," Falicia says.
With years of experience with growing and expanding a brand, we chatted with the two entrepreneurs to get some tips on how to go from an idea to building an empire.
Do your research before reaching in your pockets.
Venetta: "I did tons of online research on how to operate a store, salon, spa and party business. I researched anything that I could think of that would possibly benefit my endeavor. I purchased equipment little by little; storing it all in my home until I had pretty much everything I needed to open. After that I looked for a building that would work for us in price and location. Once I secured that, I was ready to go."
Stack up and then staff up.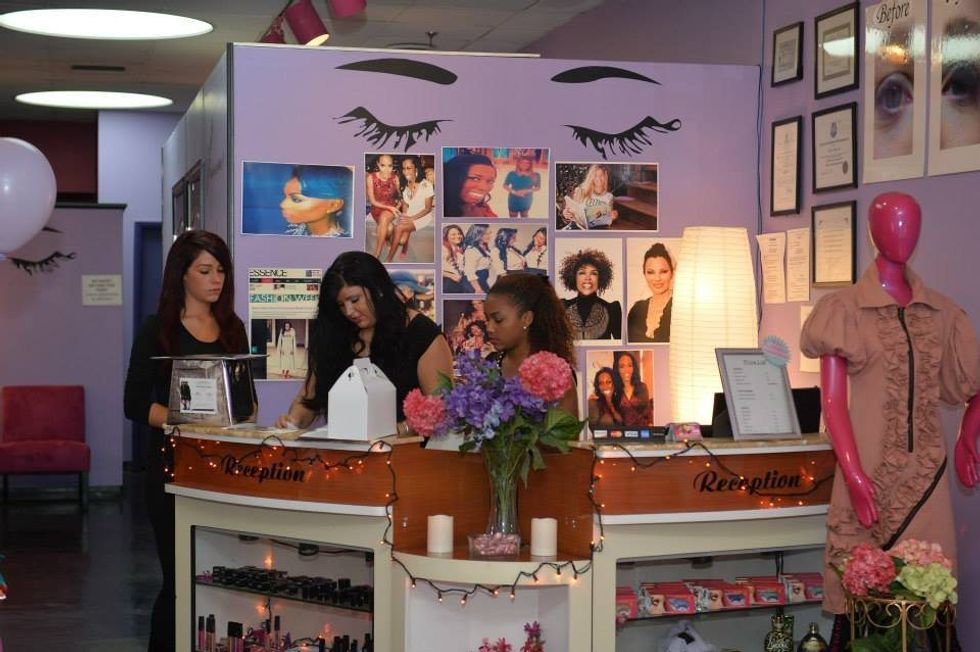 Fracassi Lashes
Falicia: "I had to turn my business into a seven days a week operation and hire staffing. Then I had to hire a manager. My advice is to make sure you have perfected one store first. That store should be able to run completely smoothly without you being there, because once you start to expand your focus will be on the new store. You have to clone yourself, which is hard to do. You have to find someone who cares as much as you, someone who is honest just like you, someone who is observant and can be meticulous in detail."
Listen to your clients.

Falicia: "Sometimes you can learn a lot by listening to your clients. People started asking us if we offer body waxing or this type of waxing, and at the time we were just focusing on the facial waxing. It took for us to listen to our clients to start offering those services."
Venetta: "We want to continue to expand the brand into so many avenues of the business. Our spa products were not for sale and our customers kept asking to purchase them, so we decided to create our own line of bath and body products for are clients."
Have a team of experts in your corner.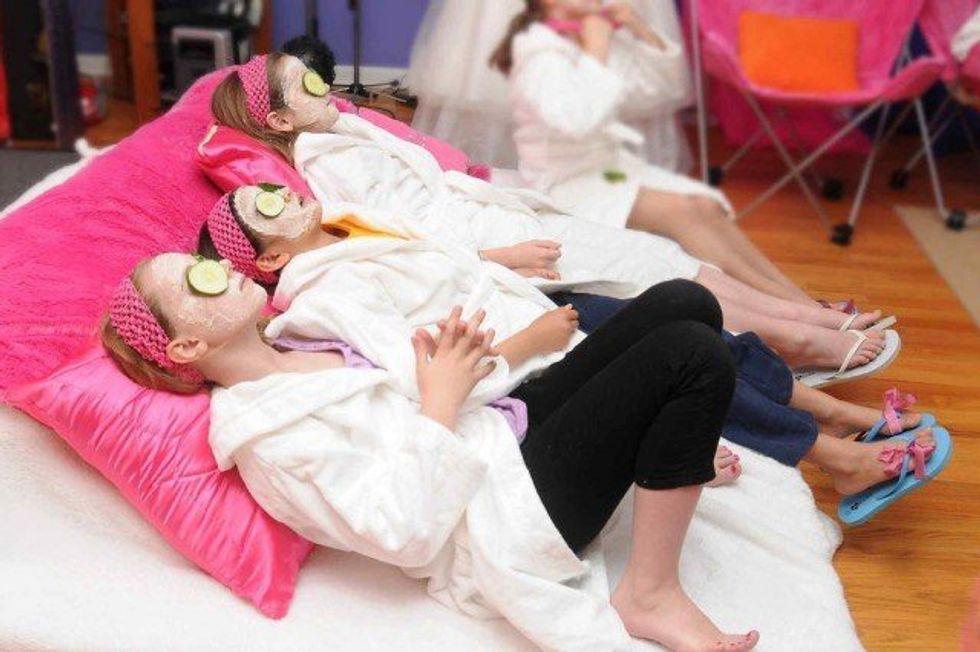 Ritzy Glitzy Girls Club -- spa day party
Falicia: "Have a team that helps with checks and balances. I have a small board with whom I consult with about what I want to do when it comes to expanding services or products. They offer their suggestions like if something might not be profitable or not. The board should be experienced in business, marketing and industries related to your brand."
Build a financial safety net.
Venetta: "Make sure you have money on side. Unforeseen situations happen to the best of us, so have a savings to offset expenses that are unexpected. It's always best to be on the safe side so that you can bounce back and recover."
Want more stories like this? Sign up for our newsletter here to receive our latest articles and news straight to your inbox.

Originally published January 4, 2017
Women of color receive less support in the workplace. According to the Harvard Business Review, it's one of the reasons why there's only 4% of women of color in the C-suite. The lack of support at work is the reason why mentorship is such a vital ingredient to our career success.
More and more women are stepping up to the plate to mentor the next generation. They're making mentorship a priority because paying it forward is a responsibility, and they want to break the mentality that you have to get to the top alone.
Here are four women who share how stepping into a role of mentorship has been one of their greatest rewards.
Manessa Lormejuste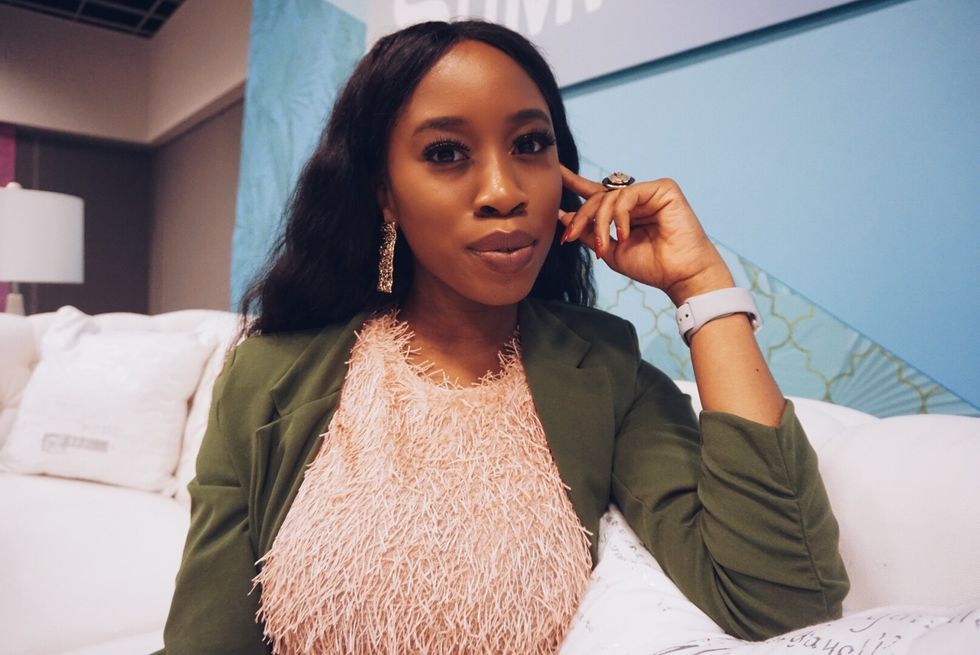 Cosmetic Chemist at L'Oreal USA
Courtesy of Manessa Lormejuste
Why is mentorship important to you?
Mentorship is important to me because I recall being a young girl interested in STEM and not having a mentor to model myself after as I've grown older and realized that not only am I a thriving WOC but that my deep roots in STEM can allow me to be a resource for others. By extending my experiences and expertise to others, I can be that role model I didn't have growing up.
When and why did you first become a mentor?
I first became an official mentor in 2017 through the Intrepid Sea, Air, and Space Museum in NYC. At that time, I was mentoring a group of four young women from NYC who were interested in STEM. I had just completed my undergraduate degree in Chemistry, and I was looking for a way to give back. Young women are often discouraged from seeking careers in the sciences since it is traditionally male-dominated. I wanted to be living proof that not only can women succeed in science but that I didn't have to change my femininity to do so. Since then, I have mentored at least five more young women at various steps in their development.
"By extending my experiences and expertise to others, I can be that role model I didn't have growing up."
What's been the biggest reward of mentoring?
The biggest reward of mentoring was that the relationship is mutually beneficial. My mentees were actively interested in engineering and technology. While that is not where my experience lies, they were able to teach me a wealth of knowledge about programming platforms that were integrated into their project. Being able to also learn from them was rewarding. One of my mentees went on to intern at NASA doing complex research. Another one of the young ladies I mentored started her college journey an MIT.
In my role at L'Oreal, when I get a chance to mentor the incoming interns, the biggest reward is seeing how they value my experience. I am an open book which allows us to have natural conversations about their growth and development. Seeing them thrive makes it all worthwhile.
How has mentoring changed your life?
Mentoring has changed my life as I have been able to connect with many young women who would not have known about a career such as mine. Mentoring has also allowed me to be more confident in myself and stick true to my beliefs. As I continue to pour into my mentees based on my own experiences, I realize that the life I have chosen to pursue was not a mistake, but what I was destined to do.
Nekasha Pratt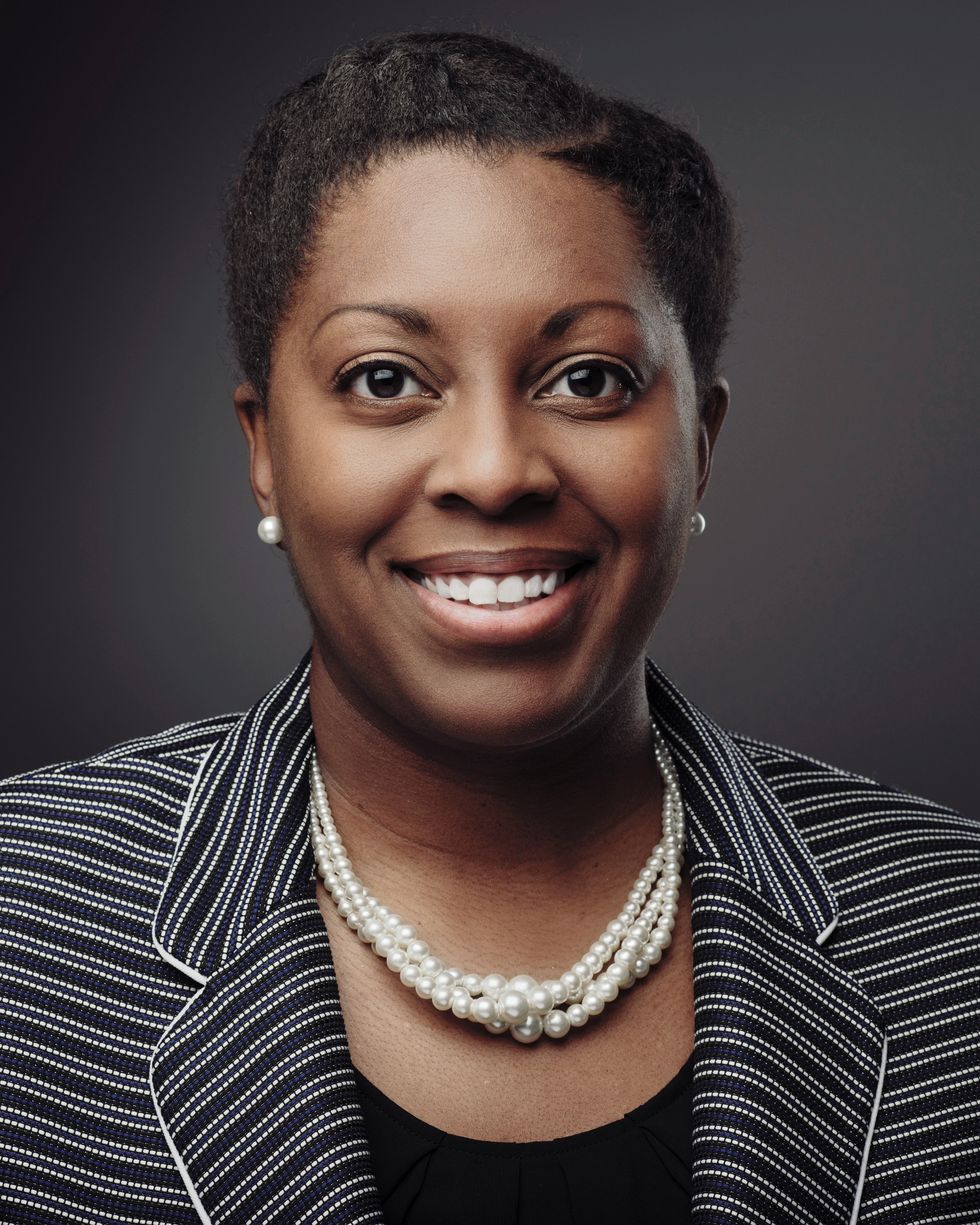 Director of Marketing, Tennessee Department of Tourist Development
Courtesy of Nekasha Pratt
Why is mentorship important to you?
Mentoring is important because everyone needs help and guidance as they move throughout their career. It goes back to the proverb "Each one, teach one" and the fact that we can all help each other be better.
When and why did you first become a mentor?
I became a "Big Sister" with Big Brothers Big Sisters almost four years ago. The organization was doing community outreach to attract new mentors, and once I learned the number of children waiting for mentors, I reached out to volunteer. I always wanted to get more involved locally, and I thought not only could I mentor a young woman, but she and I could volunteer in the community together. It's one of the best decisions I've ever made.
In addition to Big Brothers Big Sisters, I've also been a mentor with the tnAchieves program, which is Tennessee's scholarship program that connects mentors with high school students working towards earning a post-secondary credential. Additionally, I'm currently a business mentor with Pathway Women's Business Center, which helps business owners grow and expand their businesses. I've had a total of six mentees in the last four years.
How has mentoring changed your life?
I am a better person and leader because I'm a mentor. My listening and communication skills have improved, and my patience and empathy have increased. I enjoy helping others achieve their goals, so I also have an increased sense of personal pride from seeing a person I mentored succeed.
Carjie Scott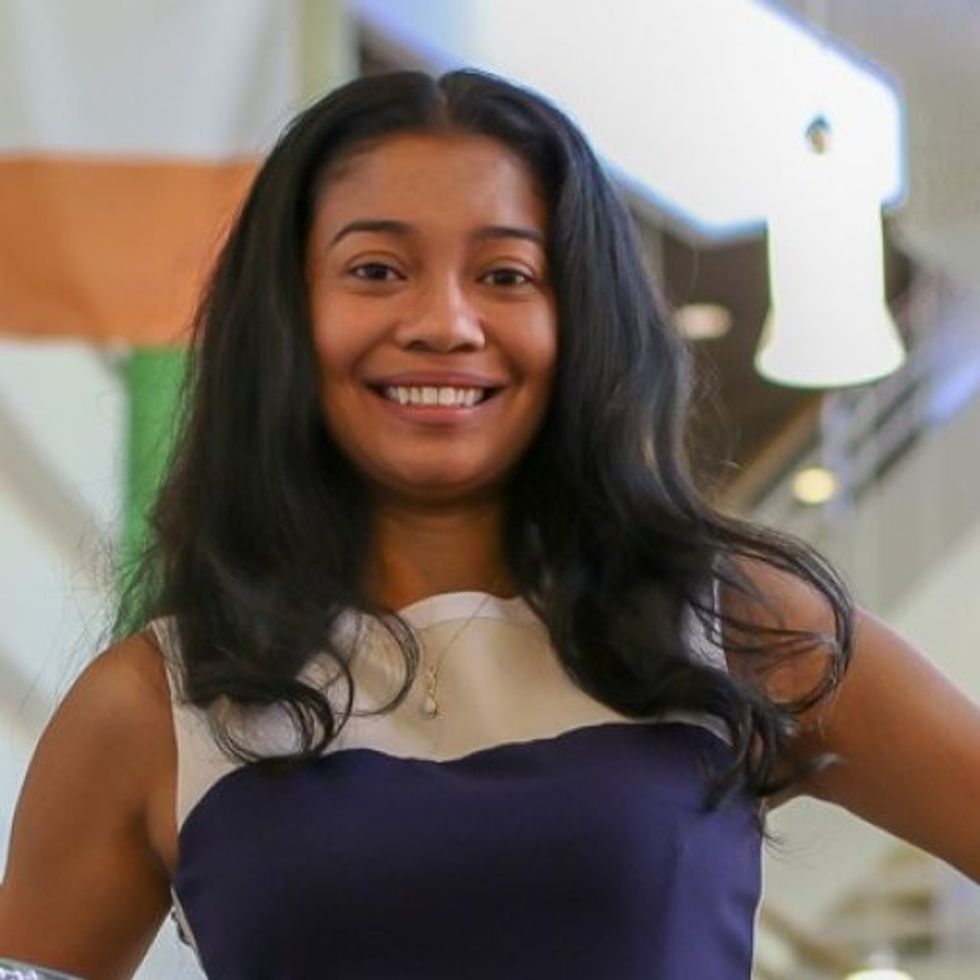 Higher Education Administrator
Courtesy of Carjie Scott
Why is mentorship important to you?
We all need relationships with people who hold us accountable, challenge us to do great things, and set the example on how to do it. My frame of mind is to help others realize that it doesn't matter where you come from, what you look like, what society deems you to be, or the like. Instead, I want mentees to know their value, profit off their talents, and surround themselves with people who appreciate them. Therefore, I'm paying it forward with that mentality now. I know that this was something that I was born to do; so, every opportunity I get to help someone, I use it.
What did your mentee have that made you want to invest more time with her/him/they?
My mentee relationships are casual. I am a phone call or email away; when someone needs help, I assist them. I have found mentees through programs like TN Promise, a grant program for students interested in attending college for free in TN. I have also found mentees organically through my volunteer work throughout Nashville. I believe that it's up to the mentee to call me their mentor, but even without the title or the formal ask, I am here to help when I can. One thing I've learned is, when people ask you to be their mentor, no matter their age or perceived skill-set, you should help them. People have asked me to mentor them, and I immediately thought, "Why is she asking me? I should be asking them." Those have been my best relationships.
"One thing I've learned is, when people ask you to be their mentor, no matter their age or perceived skill-set, you should help them."
What's been the biggest reward of mentoring?
The biggest reward from mentoring is seeing mentees use the advice I gave and watching them grow and prosper. I also feel good about giving back to others. I recognize that it takes a village and I'm honored to have one. If it weren't for mentors being there for me, I wouldn't be the person I am today.
How has mentoring changed your life?
Mentoring has made me a better person, and I think it has made others better. It has increased my relationships with others and allowed me the chance to encourage others to do their very best. It makes me live a purpose-driven life because I know that people are looking up to me. I understand that I can't give the shirt off my back if I don't have a shirt on. So, it makes me take care of myself, so I can care for others.
Crystle Johnson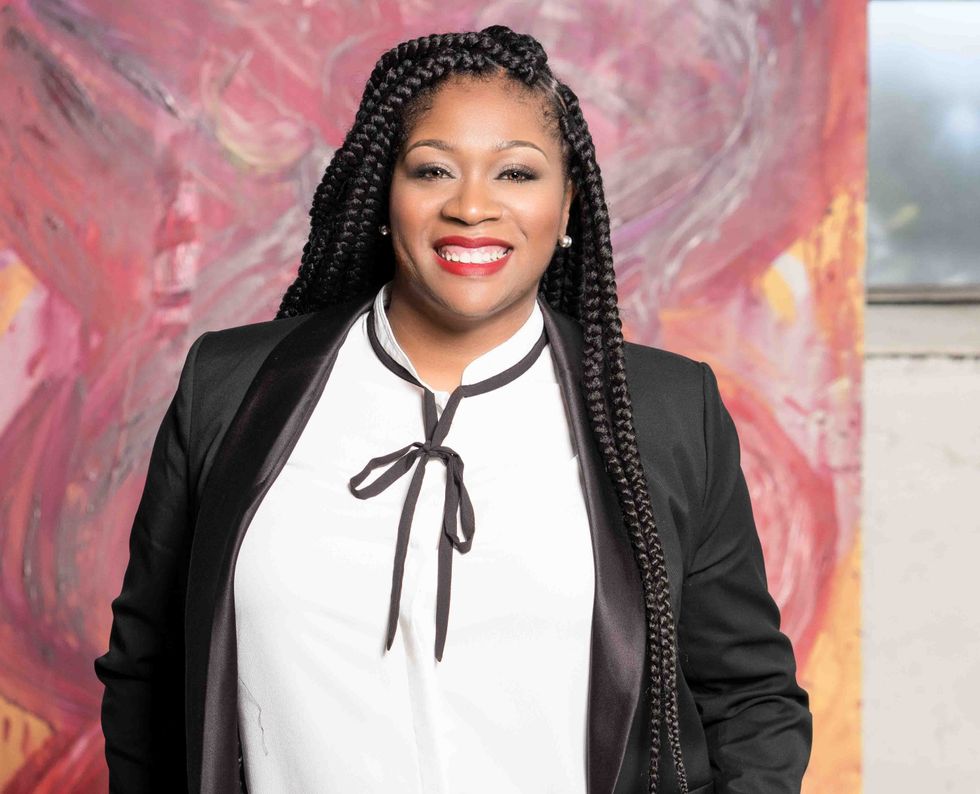 Sr. Consultant, Inclusion, Diversity & CSR at Electronic Arts
Courtesy of Crystle Johnson
Why is mentorship important to you?
Mentorship is important to me because we don't know what we don't know. Mentorship allows us to level up our knowledge in areas where we have gaps and opportunities to help us grow.
When and why did you first become a mentor?
I became a mentor because I wanted to be everything that I needed to other professionals who look like me. I struggled a lot at the start of my career because I didn't know how to ask for help and didn't have examples of what success could look like for me. For the last few years, I've set aside a few hours each week to listen and answer questions from women who reach out to me for career navigation advice. I've even started a podcast, Read My Lipstick, that highlights the stories of ordinary women of color who are doing extraordinary things every day.
What did your mentee have that made you want to invest more time with her/him/they?
My style of mentoring is organic. When mentoring others, there is one thing that I look for: humility. If you're willing to lay it all out there and ask for help, I'm here to help you break down the barriers that lie ahead.
How has mentoring changed your life?
Mentoring has given me a sense of purpose and accomplishment. We don't have to fly to the moon or cure cancer to be extraordinary. Through empowering, supporting, and sharing with those who need it -- we are extraordinary.
Want more stories like this? Sign up for our newsletter here to receive our latest articles and news straight to your inbox.