Audrey Malone
Audrey Malone is a wordsmith, a lover of literature, art, culture, and an addict to the opium of spoken word. The former pageant queen is a published poet, freelance content designer, and runway slayer. You can follow her on Twitter, Instagram, and Facebook to follow her shenanigans and adventures!
Women are all about self-care, self-preservation and protecting our energies, leaving dope legacies, and living our best life unapologetically. To achieve this means we have to reshift our focuses, venture out into avenues that we've never gone to, and follow unconventional paths to achieve our dreams. We have remarkable leaders that have set the example that you can have what you desire if you are uncompromising and authentic. We dig our heels in the mud and hit the ground running.
Our focus is on success, not just professional success, but success of self.
For us, developing the life we desire, with little to no negative energy, is the success we strive for. That is the success we improve and become great at. But on the flip side, our tunnel vision to greatness leaves us lacking in our personal lives. We unconsciously develop blockers that make how we interact with others, especially those we would like to pursue a relationship with, a little intimidating. We can be all about business, and though it works in our professional worlds, in our personal lives? Not so much.
Moreover, if you are navigating your single season, you have less time for sugar-coating and finessing anyone because "you ain't got time for that!"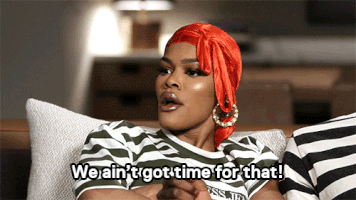 I am guilty of this. Throw me under the jail, solitary confinement only, guilty of it. My single season has been ten years too long but I have seen various peaks and valleys that have left a profound lesson or five. The best of which is solo-dating in my single season.
Solo-dating is not a new concept, but it has become more relevant as women started to develop self-care routines that bring out the best in them. I am the queen of solo-dating. I started about eight years ago out of necessity. I felt like a failure at relationships and my personal life was in shambles. Solo-dating was treating myself in the way I deserve to be treated. Immersing myself in the pleasure of my own company and learning my mannerisms so that I could understand what I bring to the other side of the table.
I admit, it is not easy to do the first time out but once you start, it becomes very revealing and personal.
A Commitment To Self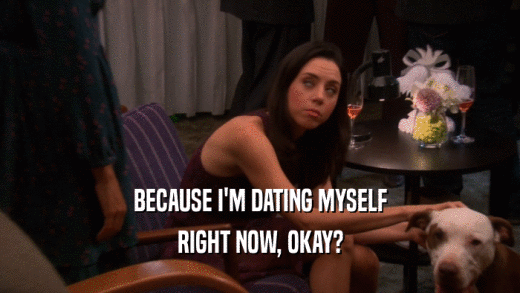 "Solo-dating is me marrying myself. I figure it this way, if I can't make a commitment to myself, to love me through all of my good days and bad, then how can I expect anyone else to?" - Lauren V., Orlando, FL
If you cannot live up to your own expectations, if you cannot commit to yourself, why require it from someone else. Solo-dating forced me to become more mindful and present of how I presented myself to others.
We often take for granted our own presence as we show up into the world.
We are very "take me as I am," but what if as you are could be fine tuned? In our single season, we are not worried about how other people perceive us so we get super comfortable. We grow to love ourselves, flaws and all; we get used to our little nuances that do not bother us or our girlfriends and guy friends. We forget that the evolutionary constant, change, requires us to seek to do better, even in our single season. That is until we want to start dating.
Then we realize that not everything is good as gold and we start to question what it is that we are doing wrong. This is where the dates come into play. I learned how to be comfortable in my own presence and still be mindful enough to know when habits and nuances need to be changed for the better while dating myself. I learned how to be a better friend, how to exist in the moment and keep distractions away, and most importantly, I got better at communicating. Lessons that would have been lost had I not spent the time to get to know myself.
Mastery Of The Art Of Self-Love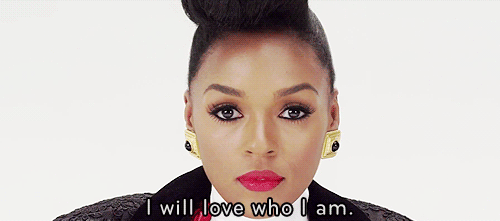 "Before you can master a relationship with other people, you have to master the relationship with the most important person in your life, yourself." - Jill B.
Relationships are built on commonalities, chemistry, and a little bit of lust. All of these things come together to create a bond between two people that can be either incredible, disastrous, or incredibly disastrous. Have you ever reflected on your dating life and thought "What the $#%& was I thinking!?" A wave of disgust and tons of questions just pop up in your mind because you really want to know if you had lost all your marbles when you were in that relationship. Or rather, you find yourself asking how did you manage to lose yourself in that one relationship when you were so positive you knew who you were?
I am not a big rom-com fan but one of my favorites is Runaway Bride starring Julia Roberts and RIchard Gere. In it, Julia plays this serial bride with identity issues that ditches her betrothed at the altar; numerous times, various men. There's a scene where Gere asks her how she likes her eggs. A simple question, but there was no simple answer. This woman was so consumed with getting married and being the perfect wife that she never too the time to know herself...nor how she liked her eggs! In the post climax scenes, she is pretty much forced to solo-date to figure out just who she is, what she likes, and what she wants out of relationships. It works out because she gets her man in the end, like all good rom-coms do!
It also worked to illustrate a point: We have to master a relationship with ourselves before we hop into a committed union with anyone else!
Single seasons are hard, but imagine how much harder it would be jumping into a relationship with someone else and you are not sure of who you are. You'd be lost in that other person so quickly you'll feel like you've gone into your sunken place. When we're ready to date, really date, and date with purpose, the universe will open the doors we need to enter. It will guide us to whom we deserve, not specifically who we want. There's no master recipe to follow when it comes to the art of solo-dating; it's really to each her own. The only thing that remains the same for each person is the lessons you learn and the expectations you set.
Defining The Standards Of Love You Accept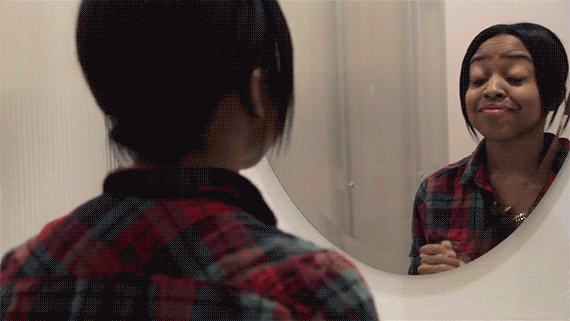 "It helps me to set a standard for the kind of love I desire to receive." - Ciera J., Laurel, MD
Eartha Kitt was known as uncompromising in her relationships, and why wouldn't she be. There was a woman that was so self-assured, ruffling her feathers took work! She had standards for her life and all those who dare enter and if you were audacious enough, you were there for the long haul. Setting standards, healthy and realistic standards, for yourself helps you weed out those who are there to waste your time from those who find ways to make time.
If you approach dating yourself as if you are courting someone, you develop this discernment that helps you choose suitors better. Your BS radar is tuned and you can pick up the blips from 150 yards away.
Solo-dating done correctly changes the dynamics of dating and you become more self-assured in what you want.
Not to mention, your taste in the men you attract will change! Energy begets energy, so we attract what we give out. When we start to cultivate healthy relationships with ourselves, we unconsciously create attractions for what we deserve. You'll start putting yourself in places that allow for you to meet suitors that fit the blueprint of what you are deserving of in a significant other. No matter the personality type, men are attracted to confidence, and there is nothing more confident than a woman that is comfortable in her own skin. What's most important to remember is you have to put yourself out there!
Where The Right Place & The Right Time Meet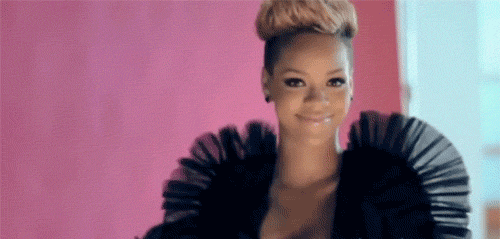 "The universe will not drop your future husband on your doorstep, unless he happens to be your delivery guy. You have to purposefully get out to be seen."
You cannot stay home and date, solo or otherwise. To be seen, you have to be seen.
Solo-dating allows you to put yourself in social situations and activities that you enjoy but also ones that you may potentially meet your future boo. That wine tasting sunset sail that you are second guessing attending may have your future Mr. Right onboard enjoying the sunset. That new cigar bar that you've been curious about checking out but are afraid of coming off intimidating, that may be the spot where you get swept off your feet.
You have got to step out of the comfort zone and get into the swing of enjoying what's interesting to you. Museums and long walks in the park are not for everyone and you should not operate as if partaking in activities you are 40% interested in will land you the guy of your dreams. That works in only a small percent of the true life stories. The other majority is being like Ruth and putting yourself in position to meet your Boaz. It was not all divine intervention.
Take that DIY workshop at Home Depot, go to that Trap & Sip, check out that drag race, but do it because you want to go.
Enjoy it because you are there to tap into your authentic self.
Relish in the moment because your company and mastering the relationship with yourself is important to you. Then watch how the universe begins to answer prayers and open doors. Be patient.
Taking care of home and preparing a place of peace and nurturing for yourself will reap benefits you never dream of. You just have to be willing to get uncomfortable with being comfortable with the norm and date yourself first.
Featured image by Getty Images
I hate to admit it, but I used to be a toxic friend.
The woe is me, glass is always half empty, feigned happiness friend. The chronic complainer that never seemed to have anything positive to say but you tolerated her anyway friend.
That was me.
At the time, I was going through a quarter life crisis that seemed to last five years too long. There, I made some of the worst decisions in my life that costed me friendships, jobs, and ultimately, it cost me myself.
Imagine looking in the mirror one day and not recognizing the reflection staring back at you.
In our lives, we may reach a point where we are our own archenemy. Be it a failed relationship, trauma, losing a job, falling out with family or friends – anything can happen to change our behaviors drastically. The deep rooted negative vibes, the black energy, clogged chakra thing eclipsing your positive energy is your accountability radar going unchecked.

When you stop to listen, it's telling you that you are ruining your life, and consequently, sucking the life out of those around you. Beloved, you have become toxic.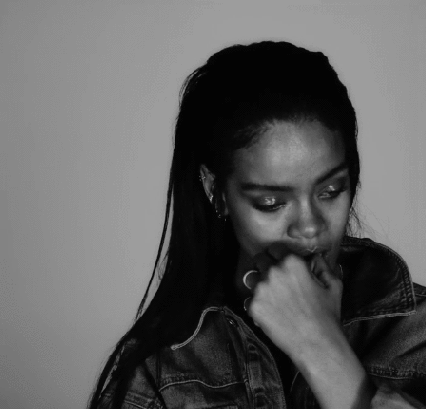 My come to Jesus moment came in the form a friend whose trust I betrayed. He made me face the music and held me accountable for my actions and their consequences. I was forced to be better.
It's tough to hear and you probably didn't notice just how bad it was, but the people around you do, and if you don't check it – and soon – this behavior will create more havoc in your life than the Mayhem man from the Allstate commercial. Toxic lifestyles work for no one. Ever.
The first step to recovery is admitting you have a problem. And in order to admit you have a problem, you have to recognize what the signs are. Some are subtle, others not so much. Get ready to check yourself, boo.
1. You've Become the Negative Nancy in Conversations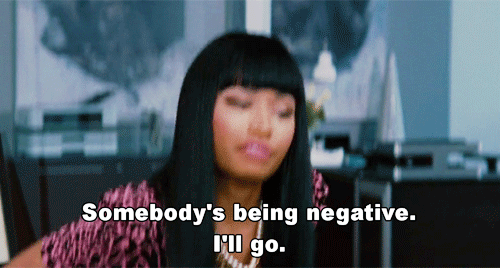 Casual conversations about the weather, sports, or some viral video about cute kittens all trigger the same response from you. A tangent of negative criticism that, more or less, has nothing to do with the conversation at hand. You want to be a part of the conversation, but you cannot help but to have a fierce case of the negatives that spew with the intensity of a fire-breathing dragon.
2. You're the Epitome of a Short Fuse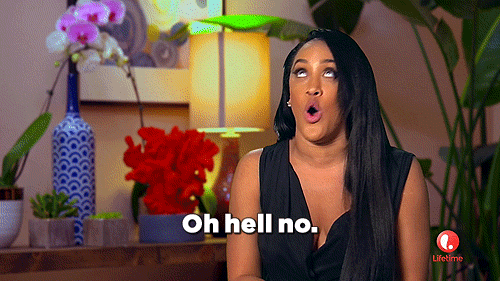 Everything irritates you. EVERY. THING. The sound of cotton drying. The way people chew – well, that can be annoying, but for you it's 100x worse. People walking too fast or too slow, getting a medium fry when you ordered a small. Even the very sound of your voice can cause you to blow a fuse.
3. You've Become Petty Petisha and the Queen of Mess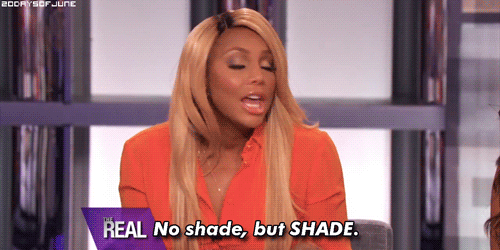 You are not satisfied unless someone is swallowing a bitter pill, especially one that you have to give them. No shade left un-thrown, no curve left ungiven, and no means to an end of the drama that you bring with you. Some people find you entertaining, but others rue the moment you entered the room.
4. It Takes Battle Royale to Admit You're Wrong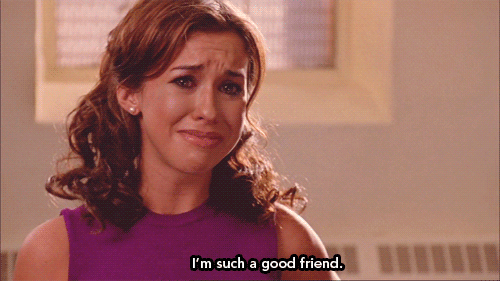 It's a tough spot for many but you take the whole "never having to admit you're wrong" bit to a whole other level. You step on a crack and blame your shadow for blocking the light. You add salt to your tea instead of sugar and you blame the seasoning for looking similar. You break trusts and ruin friendships, and everyone is to blame but yourself. There's no end to the sword slinging deflection you'll use to avoid saying you're wrong.
5. You've Got More Rain Checks Than Lauryn Hill Ticket Holders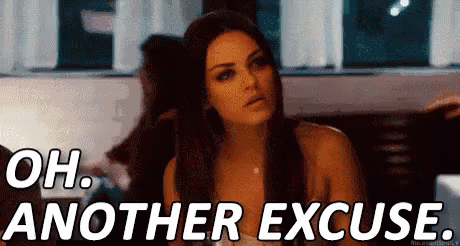 Dinner with the girlfriends at your favorite spot, rain check. Brunch with your cousins from out of town, rain check. Movies with your best friend to see the new Marvel flick, rain check. Friends and family curve you, but have never given thoughtful and logical reasoning for not wanting your company. Your invites to hang out and fellowship with friends quickly become rain checks or no invite at all.
6. You've Gone From Popular to Blocked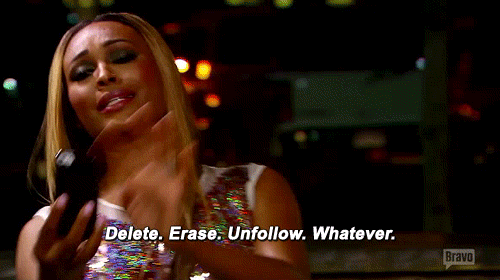 Your status updates are brooding, melodramatic, and all have the makes of a Shakespearean tragedy and your followers are just about fed up. You're a virtual vibe killer, with your life-loathing statuses taunting and harassing those that just want to see cute kittens and hilarious puppies on their timeline. You're a full-on buzz kill.
7. You Have An Involuntary Abundance of "Me" Time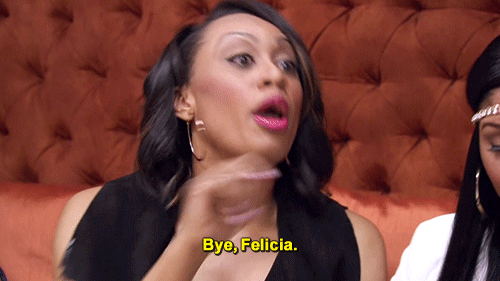 Before you would have to set aside a set amount of time per month or per week to have your "me" time. Now you have more time than you know what to do with. Your social calendar is not popping. Your recent call list is abnormally dry. And you retreat to your hallowed halls like Bruce Wayne to the Batcave when he wants to obsess over his latest arch nemesis. Wednesday Addams is the poster child of extroverts compared to you.
8. You're A Grudge Holding Curmudgeon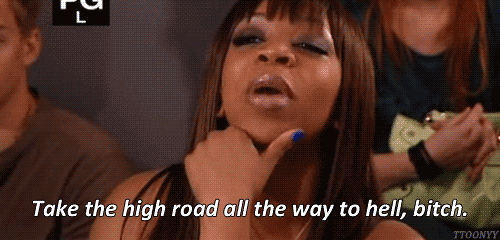 Along with your short fuse, you have the memory of an elephant and the stubbornness of a mule. Anyone that allegedly does anything against you feels your wrath. Someone accidentally steps on your pumps, they're on the list. Someone gives you blue cheese instead of ranch dressing – on the list. Someone gets stuck in traffic and is late to dinner, on the list. Mole hills become mountains and you become the hermit that dwells there.
When it comes to curbing toxic behavior, the thing that matters even more than examining your own behaviors is getting to the root of your issues. Discovering your "why" alongside the "how". Why are you dwelling in and acting out negative energy? What happened that put a full stop on the way you show up in the world? What or whom has made you so unhappy?
Visit those feelings and discover what they mean by understanding the hurt you feel at its root.
Be cognizant of triggers and how you react to them and those around you. How you show up to people determines how they will react. Is there a shift in the atmosphere when you are present? Does the mood change? You have to be conscious of the energy, or rather the message that you send, when you share the same space with others.
Check your pride and ego at the door.
Featured image by Giphy
I must admit, I am an alpha woman. We are savvy, stylish, walk-into-the-room-and-glow-all-over-the-atmosphere women that is as multi-faceted as we are multi-layered.
We are powerful without gesture and all-encompassing without effort. We are the conductor in the orchestra that is presence and will sway the melody to our liking.
We're the power movers. The one that must have everything in a certain order to ensure that what we want happens the way we want it, when we want it. The one that has to be in total control of every situation or else we will be met with discomfort and anxiety because, well, people cannot do what we do the way we do it.
And for the most part, it is the exact description of a lot of women that I am close to or gravitate toward. We all have this sixth sense to be bold, ambitious, driven, and exacting in order to live our best lives. Or do we?
Deep down, we all have that undercurrent of longing for balance. A balance that I have learned can only be gained if we are willing to relinquish control. Yes, even the most powerful of alpha female women need to give up the ghost and loosen the reins to let our hair down.
And that power move can only be mastered in the bedroom.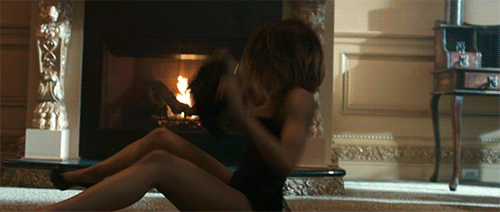 For the past ten years, I have been living in my single season. That's 3650 days of dating, courting, situationships, celibacy, abstinence, self-pleasure, sexual boredom, and bouts of just throwing in the relationship towel altogether. It is enough to make me question my sanity at times! I felt like I missed out on prime relationship conversions because I have been chasing my ultimate life. A life, by the way, that is a constant work in progress. To cope with the droughts and sporadic periods of activity, I rethought my approach to sex.
Sex is very selective for me.
The bedroom is holy ground where power roles can be reversed or inverted. In there, I needed to be extra careful what energies I brought in and how it would affect me because I refused to let negative energy into my safe space. So, I compartmentalized sex. I separated the intimacy from what I desired and became motivated by something completely primal and basic. It worked, or so I thought.
A few years ago, I met this guy who changed my life.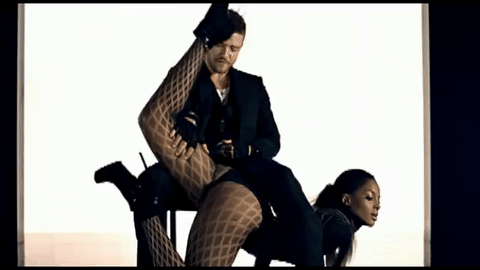 He was the epitome of the Type A, alpha male. He checked all of the boxes on my list; handsome, ambitious, driven, and a gentleman. In my world, I lucked out! My spidey senses were tingling and I was excited about a guy for the first time in a long time. He and I had a great connection, but we never hit the mark. Wrong time, different paths, different sacrifices.
All things considered, I think I pretty much set myself up for the challenge of an alpha male. They are as every bit powerful as we are, but without the nurturing quality. Which meant I had to dig deep just to get the emotional responses that I required to function. He had requirements, too, and needs that translated into my doing something I never quite wrapped my head around:
Submitting to the power of someone else.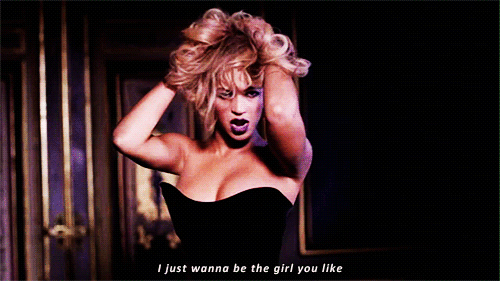 With him, it was easy to be sexually expressive and it was freeing.
His magic hold over me was his ability to get me to open my mind about what I truly desired and what I was willing to do to get it. I'm the girl that likes spanking and erotic asphyxiation, among some other hot and heavy things. But he upped the bar in just how much I enjoyed it. That's how I knew he pulled something new out of me. He was a dominant spirit; more than I had had before, and it was thrilling to be able to release the submissive side of myself without being degraded or judged for relaxing into it. The thing is, if he didn't require it, I never would have found the power to do it.
Full disclosure, the Alpha and I never had sex.
Never. Not once, nope.
What we did was more intimate than intercourse could ever create.

The boundaries we expanded through touch, physical experience, and vulnerability was intense. But not Fifty Shades of Grey intense. The entire affair depended on whether or not I trusted myself to be in the moment. Trusting him was not an issue, myself on the other hand? Not so much.
For the woman whose plans have plans, and whose lists have lists – deviating from what was my norm and willingly letting someone else take charge, that was the struggle that I had to conquer. A struggle it was. It took me some time to get to the point where I was ready.
Gratefully, I found my inner Wonder Woman and discovered the true power in submitting and allowing yourself to be on the receiving end.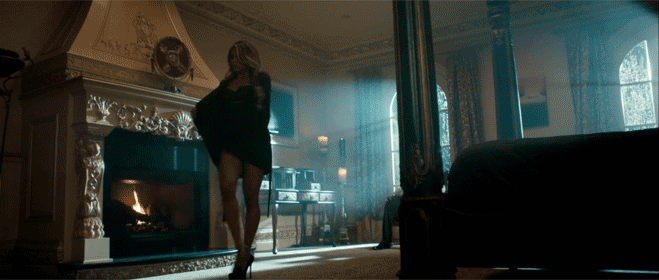 Let me tell you, I still haven't recovered from the experience! Learning my exact limitations and what it takes to get me there was truly liberating. He did that for me. He allowed me the room to give myself permission to grow.
It wasn't about his need to lord his sexual fetishes or desires over me.
Despite what people think, there are rules of engagement when it comes to sexual submission. There was no moving forward if I was the least bit wary. It was all I about what I permitted myself to allow; what I submitted to. Through him, I did the one thing that I have been trying to perfect my whole life: I let go.
The notion is this: if I could let go of my own hang ups about what I desire in the bedroom and let someone else lead me to figuring it out; then what would happen if I did that in every aspect of my life?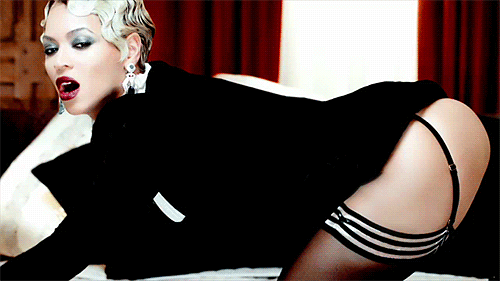 What if I submitted to my creative processes? Or to my free spirit? Or to not driving myself absolutely insane trying to chase the American dream (which doesn't exist actually)?
What if I submitted to myself and allowed myself to live rather than shuffle through my existence on hyperdrive with peripheral blockers on?
The what ifs are endless, as well as the possibilities. Submitting to those possibilities and learning your limitations leaves you with two choices: push past those limitations or hold onto them for cautionary measure.
Those are the only two choices we have. To be fearlessly transparent, submitting to my own healthy desires and letting whatever happens happen is far more thrilling and fulfilling than forcing things to happen. That may mean that my single season goes on a little longer but I'm finally secure in that.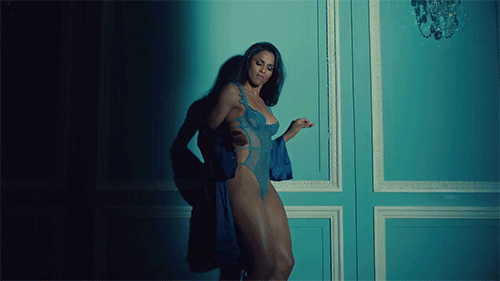 Living my best life means knowing it is filled with uncertainty and variables I cannot plan or create lists for. Power moves are all about having the upper hand in situations and making decisions that propel your life into the direction you want it to go into. Submission is going to get you there. Sex is amazing when you're open to new possibilities; so is life.
And life for me got a little more robust once I gave myself the permission to surrender and let go.
Can you say in full honestly that you are living your best life? Have you fully opened your mind and heart to experiences that both scare you are cause growth? Are you submitting to yourself and your desires and pushing past the limitations that you have set on yourself?
Chances are, if you said "no" to any of those questions you may need to shed some control. Luckily for you, that brand of liberation can be found in your bedroom.