Ashley Renee
Ashley Renee is a soul food enthusiast, sometimes vegetarian, writer and spoken word poet, who doesn't trust boxed macaroni or cats. keep up with her @ashleyreneepoet on Twitter & Instagram.
If you've been following pop culture lately, you are aware of rapper Saweetie and Quavo's breakup and more recently, self-proclaimed relationship expert Derrick Jaxn being accused of (and later admitting to) cheating on his wife. While neither of these situations are mine or anyone else's business, I think it's important to note a teachable lesson when one arises. I'll start with my own story.
A few years ago, I penned an article urging people to stop making others their relationship goals. I included myself in the mix as I was newly married and cringed every time someone commented, #goals under my pictures. It wasn't that I thought people shouldn't aspire to marriage or getting to be married to their best friend, it was that I was aware that like any marriage, mine was not perfect and the people commenting were virtually strangers to the ins and outs of our relationship.
Similar to how people see a woman like Saweetie being gifted with expensive bags, cars and trips, and immediately become envious, or begin wishing they had her relationship. The truth is, what we see on Instagram or in the media is not necessarily the truth. Not the whole truth anyway.
We are viewing clips, sometimes carefully orchestrated, edited and Facetuned highlight reels into someone else's life. We rarely see the lows, the depression, the bad days. We don't see the infidelity, the abuse, and don't always hear the horror stories.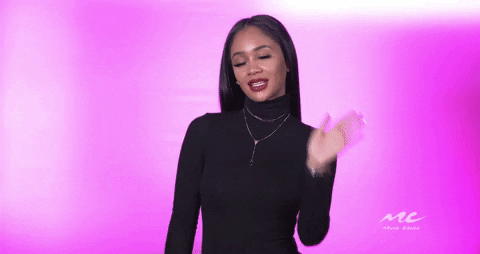 Instead, we place people on pedestals. The danger in doing that, in marking relationships as your goals, is that you have no idea what is taking place in that relationship. Do you want a man who is outwardly affectionate but physically, mentally, emotionally or sexually abusive in private? Are you looking for someone who buys you everything your heart desires but cheats on you and exposes you to diseases or brings home an outside baby? Do you aspire to have a man who looks good on your arm but treats you like dirt and puts you down every chance he gets?
Of course, we all want a happy ending. We want a couple to look up to and say, "See, they made it, we can too." We want to root for love, for black love. We want to see a woman truly loved and adored by her man because then we know it's possible for us too. We want the fairy tale, we want to know that the love story between Darius and Nina kept going, we want to know that true love exists. So we look for it in others. We root for the beautiful couples in the spotlight and ask what were their prayers. How can I too find the man of my dreams?
It's beautiful for us to want this for others and ourselves but rarely do we know exactly what we are asking for.
I believe in the power of prayer and manifestation. I believe that we can truly speak things into existence and because of this, I try to be very careful with the things I say. While it's beautiful to want the man of your dreams, make sure that's what you are making your goals: the man of YOUR dreams, not someone else's. Before we get heartbroken again because you placed another celebrity couple on your endless goals list, how about we make some real goals? Write out a list of what you want in a man without comparing him to another man. Simply think of things you want and need in a partner, and in a relationship, and write it down.
Remember, no man, woman, or relationship is perfect. While it can be fun to root for celebrities and their love lives, may we always remember to never idolize any man, woman or relationship.
Are you a member of our insiders squad? Join us in the xoTribe Members Community today!
Featured image via Giphy

Since the release of the recent August Alsina and Angela Yee interview, the internet has been ablaze with opinions of August, Jada, Will, marriage, relationships and everything in between.
The hour-long interview was conducted in support of his latest studio album, The Product III: stateofEMERGEncy. During the intimate conversation with Yee, the "NOLA" singer was asked about his rumored relationship with actress Jada Pinkett Smith, August spoke about his love and devotion to Jada, his love for their family, the blessing given by Will Smith and how walking away from the relationship was probably the hardest thing he will ever experience in this lifetime.
"I actually sat down with Will and had a conversation, due to her transformation from their marriage to life partnership that they've spoken on several times, and it, you know, not involving romanticism... He gave me his blessing. I totally gave myself to that relationship for years of my life, and I truly and really, really, deeply loved and have a ton of love for her."
August Alsina tells Angela Yee that he and Jada Pinkett Smith have been in a relationship and will Smith is aware of it pic.twitter.com/dxVZddQmew
— Pop News & Facts (@ThePopFacts) July 1, 2020
While people have speculated for years on the details of Will and Jada's marriage and whether or not they are in what most people would describe as an open marriage, they've been pretty elusive to whether or not they date other people. Though they have shared some pretty thought-provoking gems on their marriage. In a 2018 interview with Tidal, Will had this to say:

"We don't even say we're married anymore. We refer to ourselves as 'life partners,' where you get into that space where you realize you are literally with somebody for the rest of your life."
"There's no deal breakers. There's nothing she could do — ever. Nothing that would break our relationship. She has my support till death and it feels so good to get to that space where you're not complaining, and worrying, and demanding that a person be a certain thing."
Although Jada has since publicly denied the relationship, people have also been speculating about a Red Table Talk conversation between Jada, Will, her mother, and the couple's daughter, Willow, where Jada said:
"If you marry me, know this. We're going to be together. We're gonna be under the same roof. You might be on one end of the joker with somebody and I may be on another end with somebody else, but we're gonna be together."
I don't know August Alsina. I don't know Will Smith or Jada Pinkett Smith. I'm starting to know marriage, and I'm constantly learning and redefining love and what it means to, and for me.
After watching the August Alsina interview with Angela Yee and taking a trip to Twitter, I realized the thoughts I had after watching the interview were so far from what others, mostly single people, felt.
I read tweets basically saying Jada had taken advantage of August and she should have known better considering his mental state at the time. I saw things saying she should have had August sign an NDA and some saying August "does this every time" he has a song or an album coming out. While ultimately we are only hearing one side, and a very small portion of what he says, the alleged romance was a relationship that went on for years.
August Alsina was 21 when they met. He was impressionable, battling with mental health and was vulnerable. He was going through loss and pain. Needed a mother and comforter, Jada provided that and more. The power dynamics were never in his favour and he was clearly burnt.

— Ugo (@UgoIkeakor) July 1, 2020
There's something about Jada. Tupac said she made him climax without sex. August Alsina is ready to die because loving Jada fulfilled him. WTF is Jada doing to these men??!😭😭😭 pic.twitter.com/CCqqReXGU7

— S.C (@sphesihle_cm) July 1, 2020
August Alsina just admitted that he fucked Jada Pinkett Smith WITH Will Smith's complete blessing and is in love with her...is that who he wrote Kissin' On My Tattoos for??? pic.twitter.com/3cGYys82P1

— en•dee•yuh (@endeyuh) July 1, 2020
This August ,Jada and Will shit is seriously alot to take in 😯😭💔🚶 2020 just got to a whole new level #AugustAlsina pic.twitter.com/pqEkbYL2eF

— Amogelang Mayvee (@AmogelangMayvee) July 1, 2020
Amongst the many opinions, mine included, of August and Jada's relationship, a few facts remain, Jada is married. August knew she was married. August is, and was single. August and Jada are both and were consenting adults. According to August, Will was not only aware of his and Jada's relationship, him and August sat down and talked about it, so what is the problem? I personally don't feel there is one in what August described as their non-romantic relationship. He loved her. He loved her so deeply he felt he gave all of himself to the connection and can die knowing he gave everything he had.
He loved her so deeply, despite them no longer still having the same form of a relationship as they once had, he still loves her.
How many single, married, dating people can say they have experienced a love like that? How many people can agree that they too have literally given their all in any form of a relationship? It's so rare to hear of people even speaking of a love so deep, and even more rare for most people to be able to comprehend what it means to fall so deeply in love with another person that you can die knowing you gave yourself to another person in any capacity.
While most of us will never know the ins and outs of Jada and August's alleged relationship, we can all aspire to experience a deep love for someone. People can disagree with a "lifestyle" or relationship that they have heard only snippets about, but the overall message remains, August had an earth-shattering love for another person. A love that transcended reason. A love that again, he can die knowing he gave.
And that, to me, is beautiful.
Featured image via Getty Images for BET
Living in Los Angeles, I've learned quickly it is definitely a workout city and everyone has their thing. From trap yoga to high yoga, hiking to HIIT, pilates to crossfit to biking on Venice. There are endless places and types of workouts to do here and I have yet to find my niche went it comes to fitness.
When my friend Angel first told me about Evoleros, her exercise studio that combined yoga with fitness and sexercise, I nodded along but I really didn't get it. She went on to explain that her classes were a way for couples to become more fit while learning new sexual positions to spice things up in the bedroom while building intimacy. With their motto of "Couples that workout together stay together & have better sex," I was intrigued.
When she asked my husband and I to take a free private class, I agreed but had no idea what to expect as we walked into her studio.
The studio was dimly lit and the mirrors that lined the room were accented with blue lights, creating a sexy atmosphere. That, along with the soft music that played in the background, helped set the mood. We removed our shoes and positioned ourselves on our mats as Angel began to instruct us. Within minutes, I knew this was no fu fu workout.
After stretching, she had us do different workouts together as a unit. We did sits ups facing each other, where we would kiss after each sit up, and push ups where we would clap hands after. The physical touches that we did while being physical tapped into an energy I didn't know exercise could hit. Despite the inevitable workout pain, it was a pleasurable experience to be able to work out with my husband outside of a crowded gym in a sexy one-on-one environment.
After a lengthy warmup, my husband and I both looked at each other knowingly. We were ready for the sexercise portion the Evoleros experience promised.
Angel read our minds.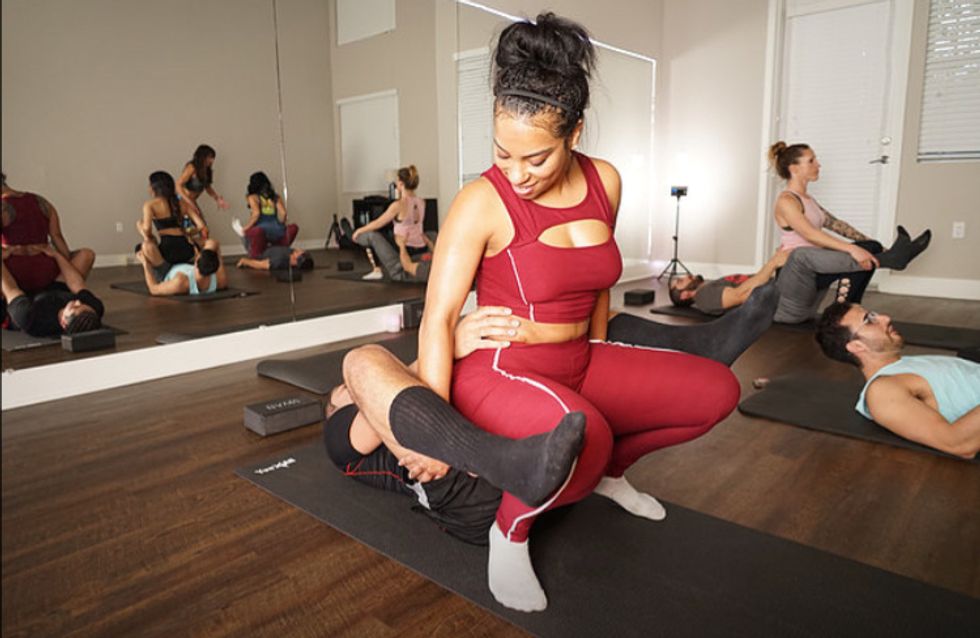 EVOLEROS
After the beginning warmup, we did yoga poses together and workouts that prepared our bodies for the sexual poses, aka the sexercise portion of the workout. The mission behind sexercise is to do fitness exercises that strengthen your body while giving you stamina for different sexual positions, aside from the usual few positions most couples pull out in the bedroom as their default moves. Being that it was our first class and we are not being active members of #teamyoga or #teamfit, we took a more beginner's class where the exercises and sexual positions were more catered to our fitness level.

We tried a few different sex positions. Some were more basic ones like reverse cowgirl but there were also newer ones like the the arc, where I straddled him and basically bent completely backwards while keeping my waist on his; the wheelbarrow which is just as you'd imagine. In the position, my husband stood up on his knees from a seated position and I held my arms on the ground while my legs were wrapped around his waist. We also tried the lotus, which was a very easy one where I sat on top of him with my legs straddled around him.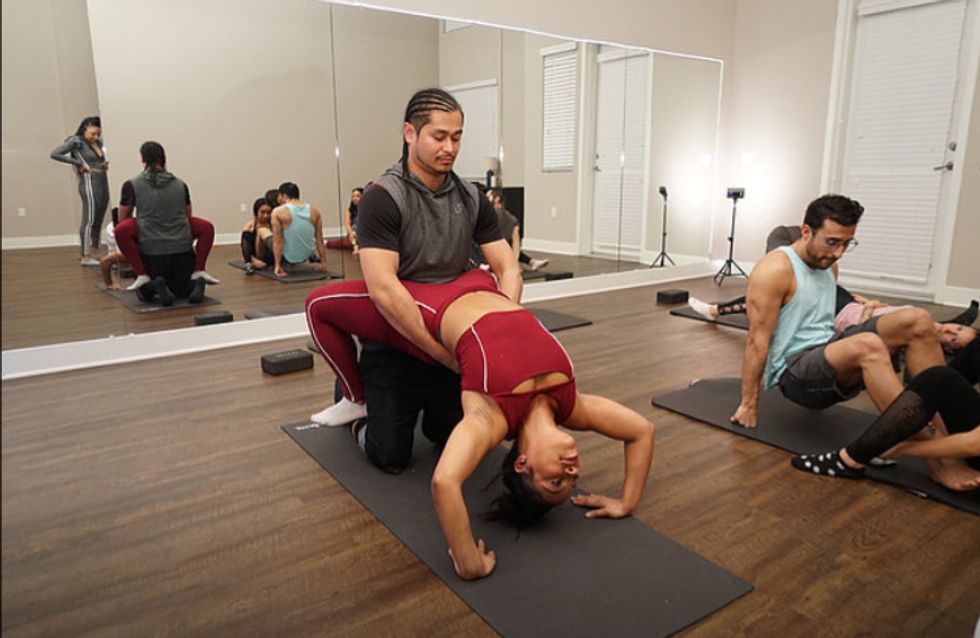 EVOLEROS
In each position, we had to hold it for up to a few minutes after each workout. Some were definitely more comfortable than others. The wheelbarrow was really fun, but the arc definitely requires a level of flexibility I have yet to master. Some of the moves were hilarious for us to maneuver into after having a few shots before the class. (Don't drink before working out guys.) Laughter also made the whole experience more sexy for us. I caught my husband giving me the eye quite a few times, which made us want to ditch the class and head home for the real workout...
After taking quite a few breaks, learning a few new moves for the bedroom, and getting an amazing workout in with my husband, the hour-long session was up, and we survived our first sexercise class. All in all the class was fun, sexy, and is definitely something I would recommend to married couples who want to add some spice to their life while becoming more active in general.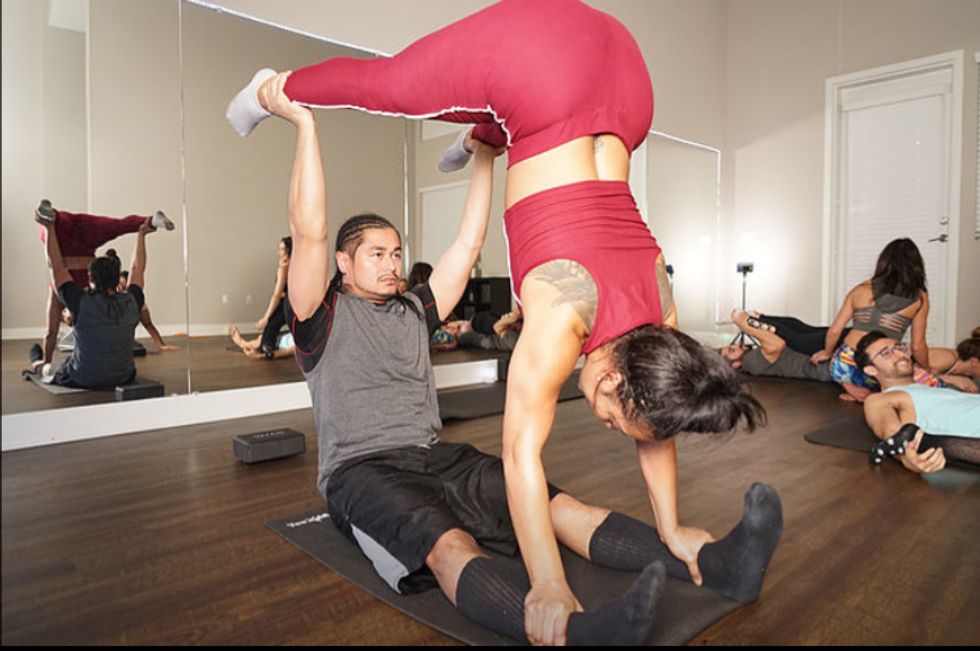 EVOLEROS
I'm still searching for my thing when it comes to a workout I can be consistent with, but this is definitely a class I will be taking again and tips I will be using in the future when it comes to working out in and out the bedroom!
If you're in LA and want to learn more about Evoleros, you can visit the website here https://www.evoleros.com/ or check out their IG @evoleros_studio.
Would you take a sexercise class?
xoNecole is always looking for new voices and empowering stories to add to our platform. If you have an interesting story or personal essay that you'd love to share, we'd love to hear from you. Contact us at submissions@xonecole.com.
"You are goals."
A statement I've heard plenty of times from close friends, associates, to absolute strangers.
Though I know it is being said from a very positive place, I absolutely can't stand it. Not just when people say it to me, but when it's posted under couples pics to celebrity couples, and so on. Why does such a phrase bother me?
Because truthfully, no one ever really knows what is going on behind closed doors.
There were times when I too would look at beautiful black strangers' pictures who seemed to have it all. There were times when I saw others' engagement announcements and felt a twinge of jealousy.
Why can't that be me?
Why aren't we engaged yet?
I would question my partner and myself, and somehow always ended up feeling unworthy or else, I would be engaged too, right? I would have the viral video too, right? I would be #goals too, right?
And now that I am, I see just how ridiculous the notion is.
A picture says a thousand words and what we don't see behind the smile and the ring, is what it took to get there. We don't see abuse, we don't see infidelity, we don't see the child(ren) that resulted in that infedility, we don't see the tears at night, we don't see the fights, the financial struggles, the insecurities, the problems that don't magically disappear after marriage.
We don't see the lows that aren't pictured in their IG highlight reels, we don't see nor do we know what happens behind those closed doors, what those people struggled with to get to where they are now, or the struggles they will continue to go through as they navigate their way through being married millennials in an age of instant gratification and divorce rates that are equal to that of marriage.
I rarely discuss my relationship/marriage in blogs because:
Of the respect I have for my husband and his privacy.
I don't nor have I ever wanted any of my blogs to be based on or considered to be any more valid due to my relationship status because, tuh #imdopeonmyown.
Alhough I am currently very happy with my husband and being married, that does not come without struggles. We have been through things in our 10 years of knowing each other that have been extremely trying. We have been together through the death of a parent, grandparents, family struggles, financial issues, heartache, a very trying year not being together and dealing with everything that comes with getting back together after 12 whole months of singleness, moving to different states where we knew no one and only had each other, and things even in our three months of marriage that have been some of the biggest hurdles of ever knowing each other.
Us, our relationship, and marriage are nowhere near perfect, just like all the beautiful couples out there whose relationships are deemed #goals.
Ask yourself what exactly is the goals part of that couple, that picture, those strangers, that makes you feel that they are something to aspire to be. Is it how amazing they both look in the picture, is it the way he smiles at her, is it her ring that makes your eyes and mouth water? What exactly is it that you are aspiring to when you say "goals"?
If it is a husband, you need to make a list of all the things you want in a husband and #goals that, not someone else's husband that you know nothing about.
Is it the way he proposed to her? Who doesn't want a bomb proposal? I thought I wanted mine to be this big production but ultimately, the way he proposed with just the two of us on a night walk on the beach of Catalina Island was absolutely perfect and I wouldn't have had it any other way.
Don't get so caught up in your #goals that you try to rush things to occur that you aren't truly ready for, that you settle for less than you deserve for the sake of having some arm candy to take cute pictures with, that you wind up in a relationship or marriage that is not pleasing to yourself, your husband, or your God.
Do some soul searching and find out what your goals in life really are and hopefully they are deeper than filtered pictures of your faves on Instagram.
*Originally published on Just My Thoughts
Featured image by Getty Images
Why is it that many of us have our hair, nails outfit, and makeup game on point but our skincare routine is close to nonexistent? Unfortunately, many of our mothers, grandmothers and aunts instilled in us that black don't crack as they greased our faces with vaseline and sent us on our merry way!
While the rich melanin we posses does in fact cause our skin to naturally age slower, we still need to protect it! Here are ten reasons why your skincare routine or lack thereof is simply not working for you!
1. You aren't exfoliating.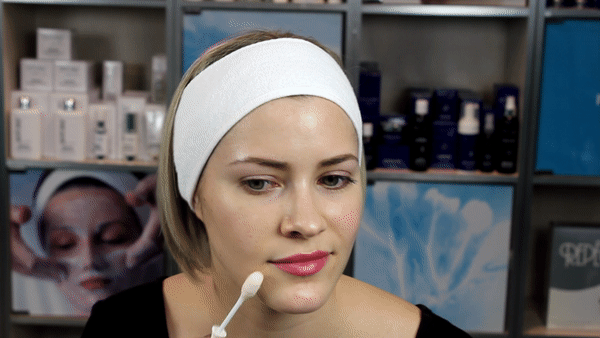 Exfoliating is the process of removing dead skin cells from the top layer of your skin. Many women simply wash their faces, then pile makeup on top of dead, dry and flaking skin. Removing dead skin is important because it makes way for newer, healthier skin to come through and gives the skin an overall more beautiful, clean appearance. As we age, our skin cells don't rejuvenate as often making it even more imperative to remove that old nasty dead skin. Exfoliating should be done anywhere from 1 to 3 times a week. Invest in a good scrub or brush and start exfoliating today!
2. You don't regularly change your pillowcases.
How often do you change your pillowcases? Do you see grease stains on your pillowcase in the morning? Sweat, dirt, grind, makeup, dead skin and bacteria all love making a pillowcase their home. If you are sleeping on a dirty pillowcase, guess where all of those things are going to. Your face! You should be changing your pillowcase at the very minimum of once a week, if not more. You should have spare pillowcases in between wash days so that you change it as needed.
3. You aren't washing your makeup off before bed.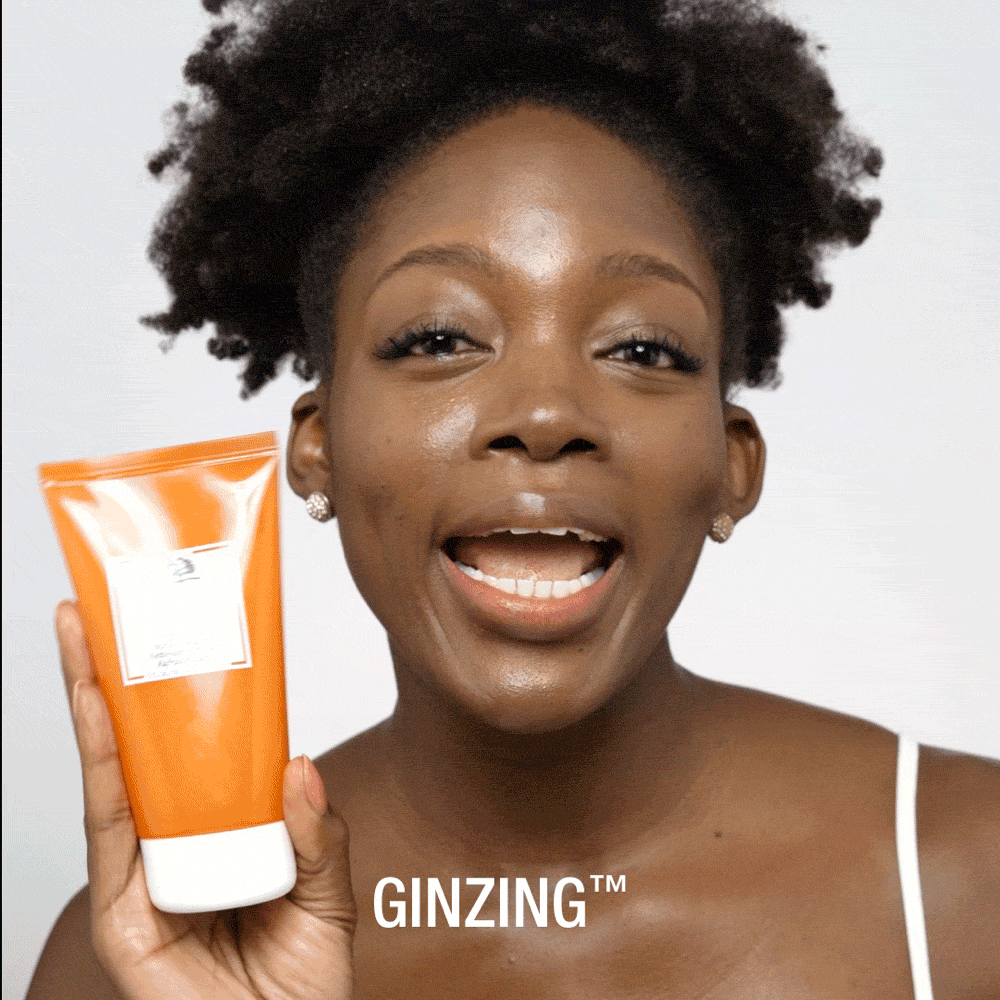 You absolutely have to wash your makeup off before bed every single night! Our skin absorbs what we put on it. If you are going to sleep with makeup on, it's getting under your skin. Do you ever wonder why your skin appears blotchy, you get frequent breakouts, or dark circles often? It could definitely be due to you not washing your makeup off before bed. Purchase makeup removal wipes for nights you are dead tired and can't seem to make it to the sink. For most nights however, you should be washing your makeup off thoroughly before going to bed, then applying a moisturizer.
4. You don't moisturize your skin.
Some women don't apply moisturizer because their skin is naturally oily and they don't want to appear greasy, others simply never knew that it was a necessity so never bothered with it. If your skin is oily, you still need moisturizer. Sometimes skin produces excess oil because it thinks you need it. Applying moisturizer helps to regulate the amount of oil our skin produces. If your skin is dry, your body is not producing enough oil and you need moisturizer to keep your skin soft and supple. Find a moisturizer that works best for your skin type and use it regularly, especially before your makeup application so you can have a smooth flawless finish.
5. You have never seen a dermatologist.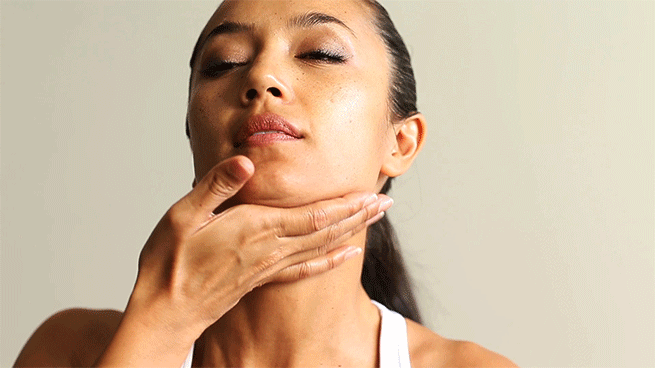 When you are sick, you go to a doctor, right? When you have a toothache, you go to the dentist. You have annual exams with your gynecologist. Why don't you see a dermatologist when your skin is going haywire? Skin is the largest organ of the integumentary system. Your skin plays a major role in protecting you against loss of water and harmful pathogens in the environment, so why aren't you letting an expert assist you with it? Anytime you have a skin issue, whether it is a skin tag, discoloration, persistent acne, rash, whatever, you need to see an expert. Sometimes Google simply isn't enough. Have your doctor recommend a great dermatologist to help you tackle any skin issues you may have.
6. You have no clue what an esthetician is.
I'm guilty of this. I had no clue what an esthetician was, until I decided I wanted to go to school for skincare and became one. An esthetician is a professional who specializes in skin and skincare. Licensed estheticians give facials including; chemical peels, microdermabrasion, LED Facials, oxygen treatments and more. It is recommended to see an esthetician once a month when you are first starting off until you have a handle on your skincare routine and then as needed. Estheticians are able to expertly determine the type of skin you have and what products are needed to ensure your skin is at its absolute best.
7. You are using the wrong products.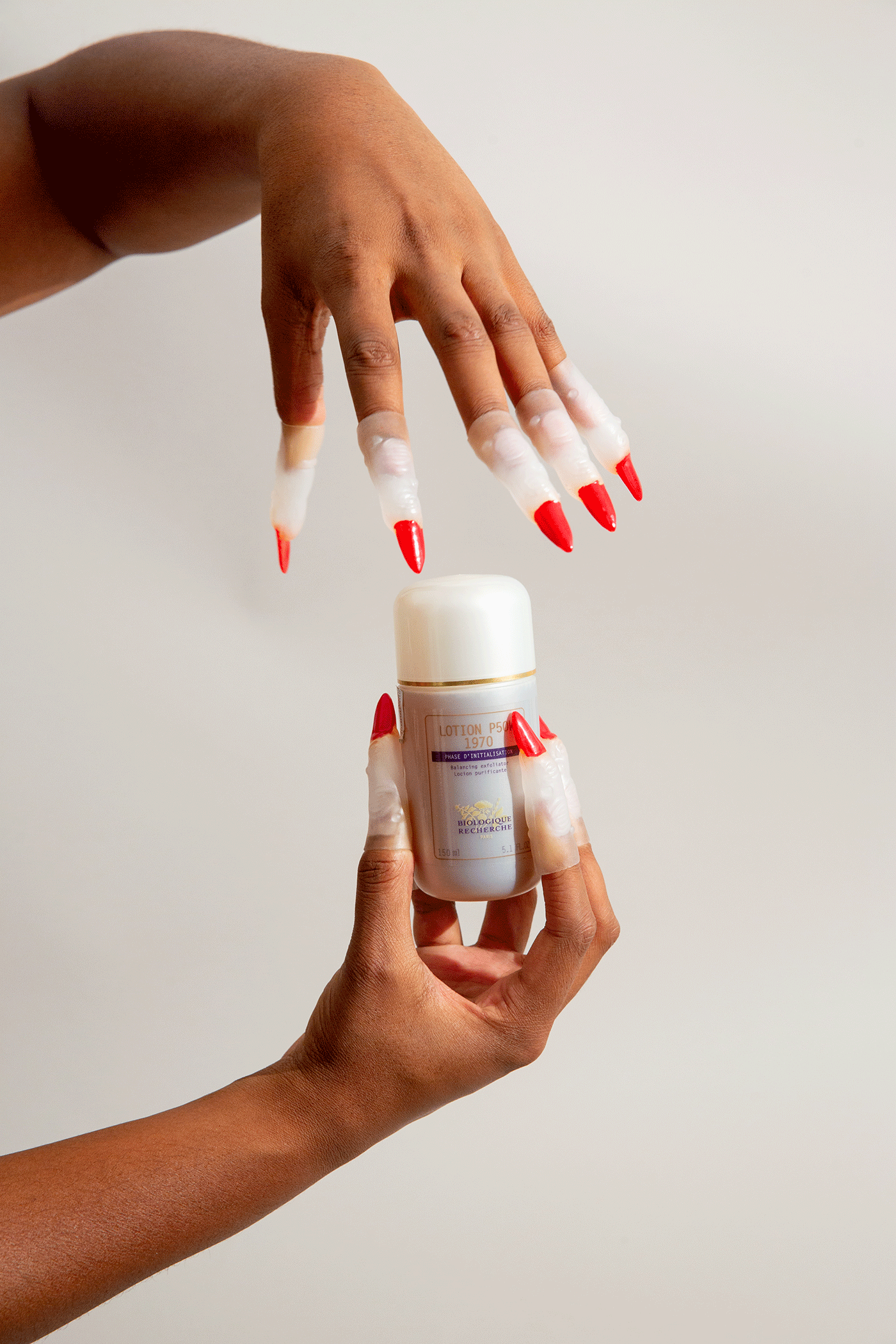 manrepeller-wpengine.netdna-ssl.com
It's easy to run into Walgreens and grab the first facial cleanser we see but is that really what our skin needs? Everyone's skin is unique and what works for you may not work for the next person. It's important to know whether your skin is oily, dry, combination, breakout-prone, aging, etc to know what is going to work best for you.
8. You aren't extracting.
Extracting is the removal of blackheads. Blackheads can occur when dirt and oil become trapped under the skin's surface. You can purchase an actual extractor at Sally's or your local beauty store, or you can use q-tips to extract as well. Steaming your face first opens up pores for easy extractions. Never extract an actual pimple or whitehead as it could leave scarring. Only blackheads should be extracted. If you don't feel comfortable doing it yourself, see an esthetician for a facial and analysis and advise them of the areas where you are prone to blackheads.
9. You aren't drinking enough water.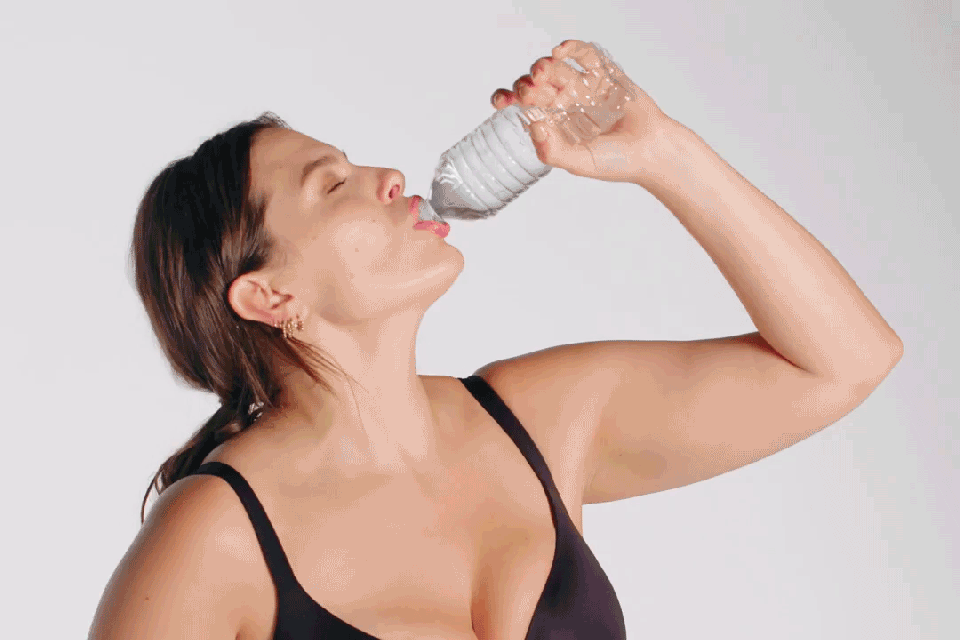 Water helps skin to maintain a healthy appearance as well as keeps skin moisturized and youthful looking. If you notice consistent dryness in your skin, it could be because you are either using products that are too harsh or drying for your skin, or not drinking enough water. If you aren't taking care of your body on the inside, there isn't much you can do on the outside that will help.
10. You are eating bad foods/drinking too much alcohol.
Alcohol is drying. If you notice that you have a lot of dryness in the space in between your eyes, it most likely is due to dehydration. Dehydration can be caused by excessive alcohol intake or lack of water intake. Limiting your alcohol usage can help your skin look and feel better. If you are eating tons of meat, junk food and processed foods you could be experiencing dull, dry breakout-prone skin. Eating fresh fruits and vegetables not only helps you to look amazing physique-wise, it also plays an important part in keeping your skin looking great! Add more fresh fruits, vegetables and water to your diet and cut back on the unnecessary foods and drinks, your skin, body and overall health will greatly benefit!
Featured image by Getty Images
Want more stories like this? Sign up for our newsletter here to receive our latest articles and news straight to your inbox.
To most of my friends in LA, I'm the healthy eater of the group. I'm the one who has all the vegan and vegetarian recipes under my belt, ready to whip out at a moment's notice. But to those who know me best, my husband for example, I'm a backsliding vegetarian-sometimes-vegan who is addicted to Fresh Brothers Pizza, saving up for a leather Louis Vuitton bag, and often have fried chicken and macaroni cravings! Don't judge me vegans, I'm getting there!
After noticing that I've gained a little bit of love weight over the years, I wanted to take back control of what I put into my body. You know what they say? Abs begin in the kitchen. But I digress. To address those concerns, my dear friend and licensed nutritionist Wilize (who is the Vegetarian Goddess that I look up to) asked me to try out her nutrition cleanse for one week. I happily obliged!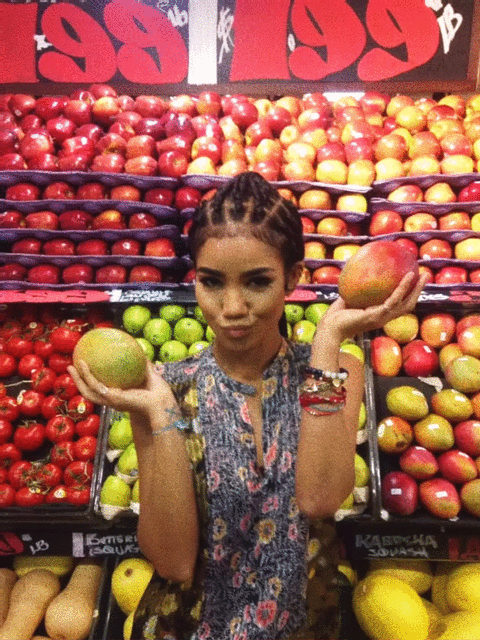 Before I started, I flooded her text messages with a million questions: What exactly is non-processed? Can I have rice? Can I eat Quinoa? Can I have bread? To my dismay, the answer to all of those questions was, "No." In short, if it wasn't a fruit or vegetable and wasn't in the produce section, I couldn't eat it during the cleanse.
What I could have was fruits and vegetables (cooked or uncooked), seasonings, cold-pressed olive oil, and coconut oil. I know what you're thinking, delicious. I know what I was thinking, I was limited and would definitely be deprived. But, I was determined to get into this cleanse, and after a few recipes from her and Pinterest, and with my husband in tow, I went seven whole days without processed foods, meat, and dairy. Here's how I did it:
Day One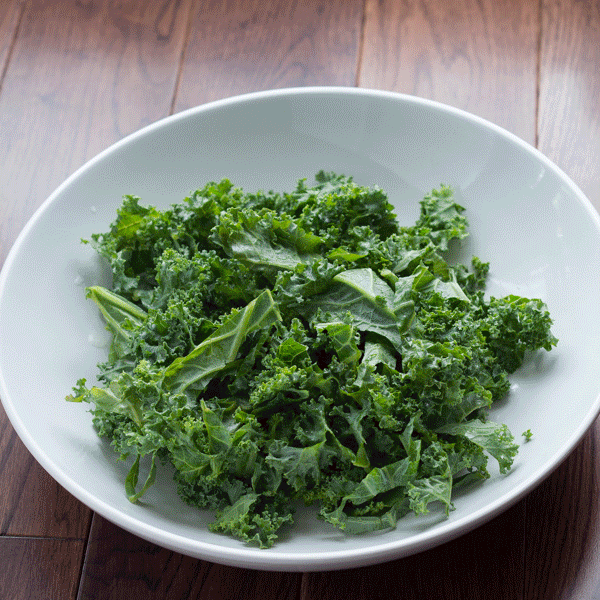 So, I should start by saying I mostly do intermittent fasting. Meaning on a typical day, I'll only eat between the hours of 12pm-8pm. I'm usually not hungry in the morning and I like to give my body time to digest my food before I fill it up with more food, hence the reason why I don't usually eat breakfast. On the first day of my cleanse, I made huge salads for lunch. I bought bunches of romaine lettuce and cut a whole bunch into one salad, topped with beans, cucumbers, bell peppers, and homemade salsa. Trust, it was definitely filling.
For dinner, I used the same ingredients, minus the cucumbers, to make tacos with romaine lettuce as the shells. While we loved the salads, neither of us were big fans of the lettuce leaves for taco shells. Both meals, however, kept me full and satisfied. I didn't experience any cravings or hunger. I snacked on dates and pears when I got hungry between meals.
Day Two
On day two, I still felt good. I had another huge salad for lunch. For dinner, I made a banana and strawberry smoothie. The smoothie was simple to make. I put frozen bananas, strawberries, and water instead of using almond milk in my Ninja blender and boom! The smoothie was creamy and satisfied the sweet craving I was having. My husband had a hard time on day two because they ordered burgers for the office at work while he had to settle for eating his salad.
Day Three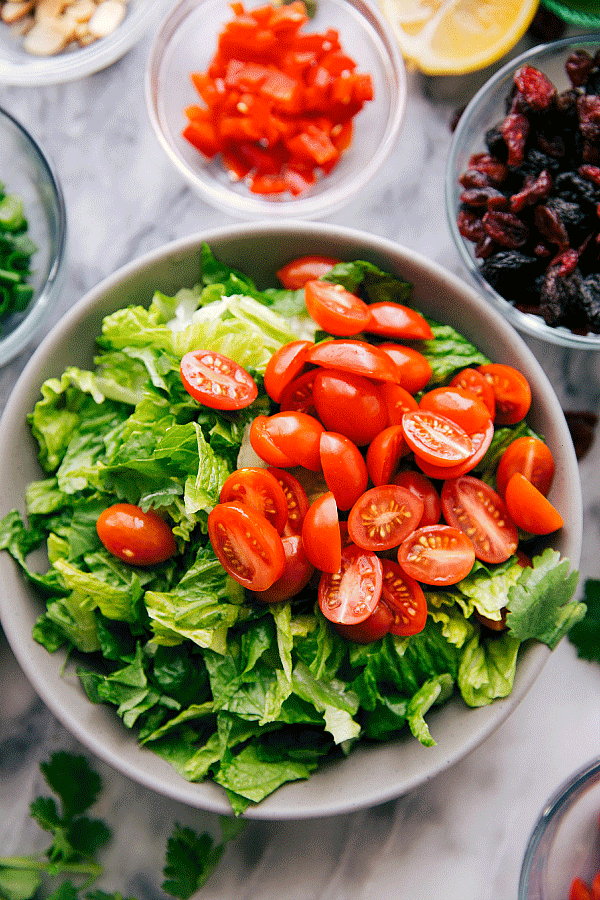 I admit it. I made another damn salad for lunch. My husband was definitely over salads by then and had no problem letting me know it. He was beginning to get cranky on the diet, so I looked up hearty plant-based recipes and decided to make a shepherds pie for dinner. The shepherds pie was delicious and filling it. If you've had a traditional one, you know it's cheesy with either a ground beef or chicken inside of a medley of mixed vegetable and potatoes as its filling. I made mine with potatoes, mixed veggies, and mushrooms. It came out great, tasted delicious, and was enough for us to have on day four too.
Day Four
On day four, we had fruit smoothies with frozen bananas, pineapple, strawberries, and spinach for lunch and for dinner, leftover shepherd's pie. I also had a bowl of cantaloupe as a snack. By this time, I felt like I was really conquering the whole plant-based thing.
Day Five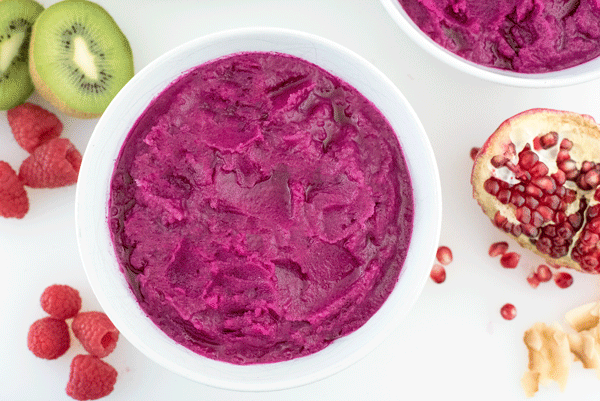 On day five, for brunch, I made a smoothie bowl with frozen bananas, pineapple, strawberries, and coconut flakes on top. For dinner, I made mashed cauliflower, which is basically like mashed potatoes with a homemade gravy and mushrooms I made by making my own vegetable broth, sauteed spinach, and oven roasted carrots. It was pretty tasty. I snacked on dates and watermelon slices throughout the day.
Day Six
On day six, I made a potato skillet with sweet potatoes, onions, bell peppers, mushrooms, and spinach with sliced oranges on the side for brunch and spaghetti squash with homemade pasta sauce for dinner. The spaghetti squash is basically a huge squash and when you scrape out the insides, it closely resembles spaghetti. It came out tasting much better than I expected.
Day Seven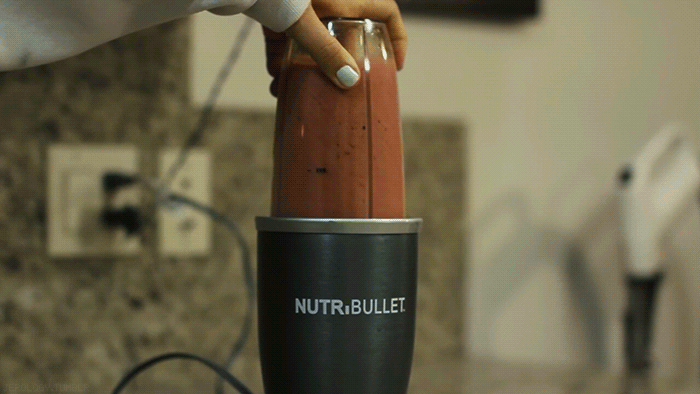 On our final day of the cleanse, I juiced a cucumber, apple, spinach, and ginger for breakfast and lunch. For dinner, I made sweet potatoes with cabbage and red beans on the side.
Results
The first change I noticed almost immediately. For as long as I can remember, whenever I woke up early, let's say before 7am, I would always feel nauseous. That went away almost immediately on this cleanse. In addition to that, I wouldn't have the itis or that stuffed feeling after meals. I still felt energized even after just eating, but was always satisfied. I also was not bloated at all. My face looked much slimmer, and so did my husband's, because we didn't have that swollen look that we often get from a standard American diet.
The next thing I noticed was I went to the bathroom a lot more, sometimes more than four times a day. TMI, but my body was definitely cleaning itself out and I felt great as a result! I also lost weight. At the end of the 7 days, I had lost 7 pounds while my husband lost ten. I'm assuming because I was already eating a mostly vegan/vegetarian diet, my body was already used to healthier eating than my hamburger, chicken and pizza-loving husband's body.
Another major change was cravings. The days during the cleanse and, even after, my body craved fruits and vegetables. Instead of craving unhealthy desserts or chips, my body literally craved salads and fruits every single day, which made me want to eat more healthy foods.

Finally, I was much more energized. As a freelancer, I spend a ton of time in my bed writing on my computer, which often times means daytime naps. I did the same work but I wasn't tired at all and had much more energy to get the things done that I usually try to put off until the next day. All in all, the cleanse was a success. I gave my body a much-needed break from processed foods, reset my cravings, lost a few pounds that have stayed off a few months later, and got my husband thinking about health and nutrition differently.
I love pastas and pizza and, while spaghetti squash noodles is a good pasta substitute, I still crave the real thing, so I probably won't be ditching my diet for a fully plant-based lifestyle anytime soon. But this is definitely a cleanse I will be doing several times throughout the year starting again this week.
If you want to learn more about the plant-based cleanse and meal plan I followed, you can visit the link here.
Want more stories like this? Sign up for our newsletter here to receive our latest articles and news straight to your inbox.
Featured image by Shutterstock