Amber Janae
Amber Janae is a full-time Digital Content Strategist, Author, and Blogger based in the San Francisco, Bay Area. She is the Founder of amberjanae.com, an award-winning lifestyle blog that encourages self-love, wellness, spiritual growth and personal development. Amber is also the Founder and Creative Director of The Core Magazine, an inclusive digital publication that focuses on self-care and wellness for men and women of color.
One of the first questions I always ask myself is, "How are you receiving?"
In other words, what I am doing to attract bigger and better things into my life.
In my opinion, abundance doesn't always equate to material possessions. I like to make sure my soul is balanced enough to receive the right people and opportunities. I want to be sure that my mind is clear enough to be receptive to the right channels that are going to help bring an abundance of creativity and ideas to propel me forward career-wise.
I am a feisty one, so I often have to check myself and ask if my attitude is blocking doors or opening up new ones? I think of life being controllable by our actions and our very own thoughts. The Law of Attraction is really real. In fact, it can be a little too real at times. I have so much I wish to achieve, but realized that without certain shifts and changes in my everyday life, I'll have a hard time receiving the blessings I so desperately desire.
The negativity in our lives creates clutter. Eventually, that clutter begins to crowd space, the space you need and no longer have to receive all that you desire. Here's what to focus on to ensure you are creating space in your life for abundance and prosperity in every aspect.
Acknowledge Your Current Blessings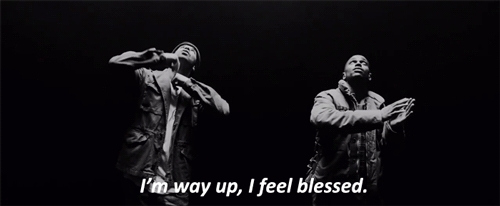 The easiest way to stunt the chances of attracting new blessings is living in expectancy to receiving something new and not being grateful for what you presently have. Living without gratitude is a way to live forever unhappy. If I am always living for the next thing, I am never completely satisfied when it does arrive. Instead, I choose to enjoy being grateful and blessed with what I do have. That is how I attract an abundance of more blessings.
Shift Your Perspective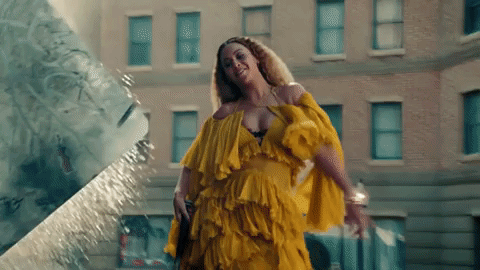 I live by the motto "Change your mindset, change your life." Your thoughts are really powerful. Often what we think become words that are later regretfully spoken. There is power in the tongue and often our words become reality. I have had terrible habits in the past thinking myself deeper and deeper into a depressive state. I hear all of the time that thoughts are so hard to control when, in reality, if you're centered on positive things 24/7, you'll be fine. How I keep positive thoughts flowing is I pray and talk to God often. I listen to good, upbeat music. I am constantly reading motivational books, articles, quotes, and so much more.
You are what you're influenced by so I am always making sure to surround myself with positive influences.
Change How You Treat Others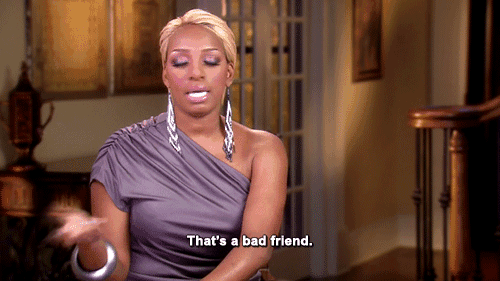 There was once a time when I treated everyone how I felt. Not because I am an evil-spirited person, but because it was easier that way. When you're down and out, it almost kills you to see others happy. What we fail to realize is we attract how we react.
Karma is real and what you're putting out into the world is sure to come back to you tenfold. Reevaluating how I conduct myself in the presence of others really changed my life. I focus on how I am treating people daily. What's also important is how we receive news of other people's blessings. When we aren't happy for others, we are leaving room for doors to remain shut on us. Often what you're jealous or envious of is what you want. Does it make sense to hate what you want? If God is blessing them, trust that He's in the neighborhood and blessings are coming your way.
Evaluate How You View/Treat Yourself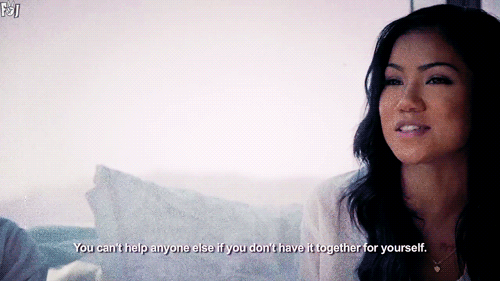 If you don't treat and regard yourself as royalty, then how can you expect the same treatment from others?
I once lacked so much love and respect for myself, it was sickening. My terrible treatment towards myself was also the gateway for others to treat me just the same. When you're used to something, it's hard to know when enough is enough of the same harmful mistreatment. We tend to subject ourselves to what we think we deserve, not understanding that we have the power to change it so effortlessly. When I changed how I treated me, I attracted others who valued and respected me just as much as I respected myself.
You are the mirror of the world. There's no way to receive the blessings of quality people who value you if you aren't mirroring the same. Just food for thought.
*Originally published on Amber Janae
It's always been important for me to start the new year off with self-introspection.
When looking back over the last year I always consider, how did I discover more of myself? In what ways did I allow fear to hinder me? What experiences taught me the most about life and who I chose to align with? Most importantly, how did I grow?
Self-introspection is the gateway to self-awareness, which allows us to guide our lives from within. With the practice of introspection comes the building of character, the confrontation of fear, and the gift of fair, critical thinking to make better decisions. In order to create a meaningful life that is full of purpose, I knew that self-introspection was the key I needed to empower myself and unlock doors leading to tremendous growth.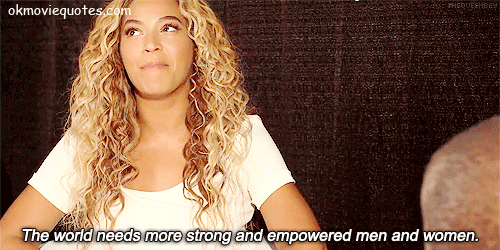 So much can happen in one year.
Often times, we may not even realize the growth that we're experiencing. The process may not always be beautiful. Growth can be an extremely challenging journey; there are no rules, no guidelines on how to get it all right. In the timespan of one year, we may develop new relationships, take further strides in our careers, invest in new hobbies, and reconnect with parts of ourselves we thought we lost, all by making the conscious effort to take our growth seriously.
Through introspection, we can begin to understand who we really are and what we desire out of life.
In a year's time, we can witness relationships beginning to fall away, causing us to question the people we invested our love into. The career strides we thought were paving the way for so much forward progression can start to feel like they are headed towards a dead end or restricting us from the energy we need to progress. Our hobbies can sometimes get put on the back burner due to loss of interest.

The connection with ourselves that we once had gets lost because we're questioning ourselves more than we ever have before.
This is the moment of culmination that we need to look within and tap into our own power again.
These emotions are only compasses to what we need to fix, mend, and tend to within our lives. Through self-introspection, I was able to empower myself by embarking on a journey where I asked myself deep questions, answered them honestly, and was intentional in my goal setting. It's been key in taking my power back as a woman who has big aspirations (Editor-In-Chief of a thriving online mag is just the beginning).
Part of taking back my own power was deciding to create a workbook that would help to guide others through their own self-introspection to create the year they want for themselves, and thus, the life they want for themselves. This workbook was designed to inspire you to take back your power and empower yourself in the year of 2018.
It's important that we take full responsibility of our lives by engaging in activities that push us to the limits - this is where we break through.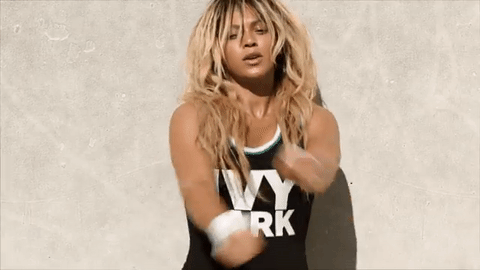 Is this the year you break through for your breakthrough?
The old habits, old relationships, old careers that no longer serve us might have tried to take away your confidence, your love, and your energy. But it's time that changes.
Through affirmations, assignments, and step-by-step exercises in the workbook, I am providing you with the tools you need to take your growth to the next level. You can use the workbook daily as a guide. It is with great hope that you will find the strength to continue this new year mentally, emotionally and spiritually healthy.
Sign up here to receive instant access to our 51-page Self-Empowerment Workbook. Let this be the first act of self-love that your introspection brings you to!
Featured image by Getty Images