This September, I heard the words that no one wants to hear: "You've been furloughed." I felt the numbness, confusion, and hopelessness that many humans across the world have experienced in the past several months. While I always knew that being furloughed or laid off was a possibility, I couldn't have prepared for what it felt like to lose my job. However, in October, I heard the words that everyone wants to hear: "You're hired!" Not only was I hired, but I nearly doubled my salary... in a pandemic… exactly one month after I had been furloughed.
The job hunt wasn't easy, but I learned so much along the way and hope that my experience can help others who are dealing with the same fate.
I started by changing my mindset.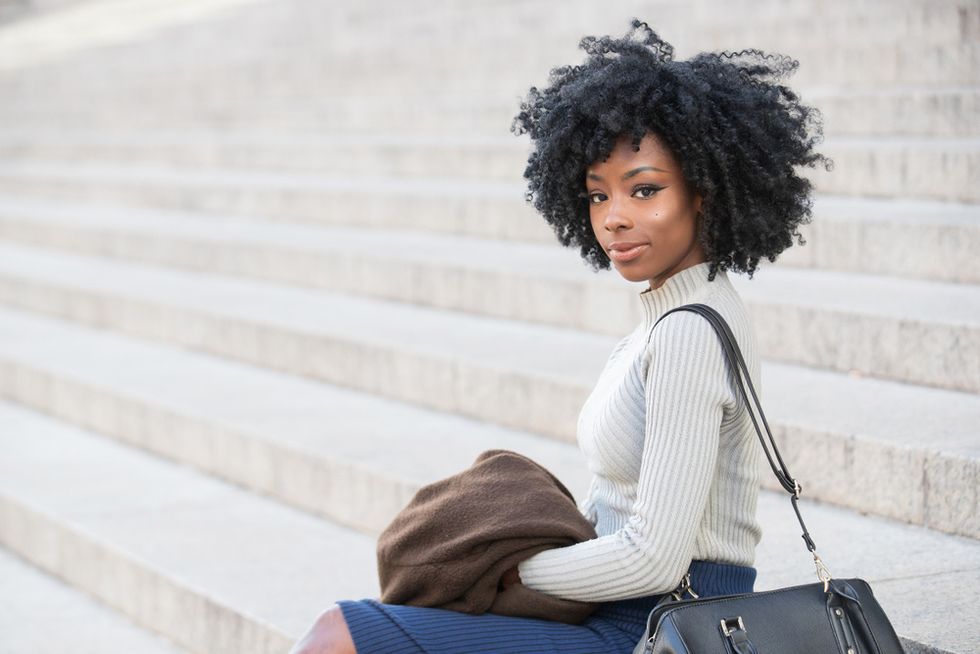 Shutterstock
Being furloughed or laid off during a time when the job market has been flipped upside down is a nerve-racking experience. When I heard the news, I knew I had two choices: I could either wallow in my self-doubt, or I could channel all of my newly found energy and free time into finding a new job and advancing my career.
I instantly changed my mindset from viewing the furlough as an L to thinking of it as a chance to level up.
I know positive thinking didn't land me my job, but it did change the way I interacted with interviewers. I believe the genuine and positive energy I brought to each conversation increased my chances of landing the job.
I invested in professional career services. 
That's right, invest. Spending extra money after being furloughed was not the easiest decision to make, but I knew it would be an important investment in my future. I am an advocate for LinkedIn premium, so one of the first things I did was reactivate my subscription. I also believe that a professional resume writer can take you very far. There is a lot of conflicting information out there about resumes. Should my resume be one page or two? Is a PDF better than a Word document? How can I beat the ATS system? I left these questions and more to my trusted resume writer who I have been working with for the past three years. Before getting my resume professionally spruced up, I received interviews with 10% of the companies I applied to; after my resume reset, I landed job interviews for 80% of the roles I applied to.
I networked like never before.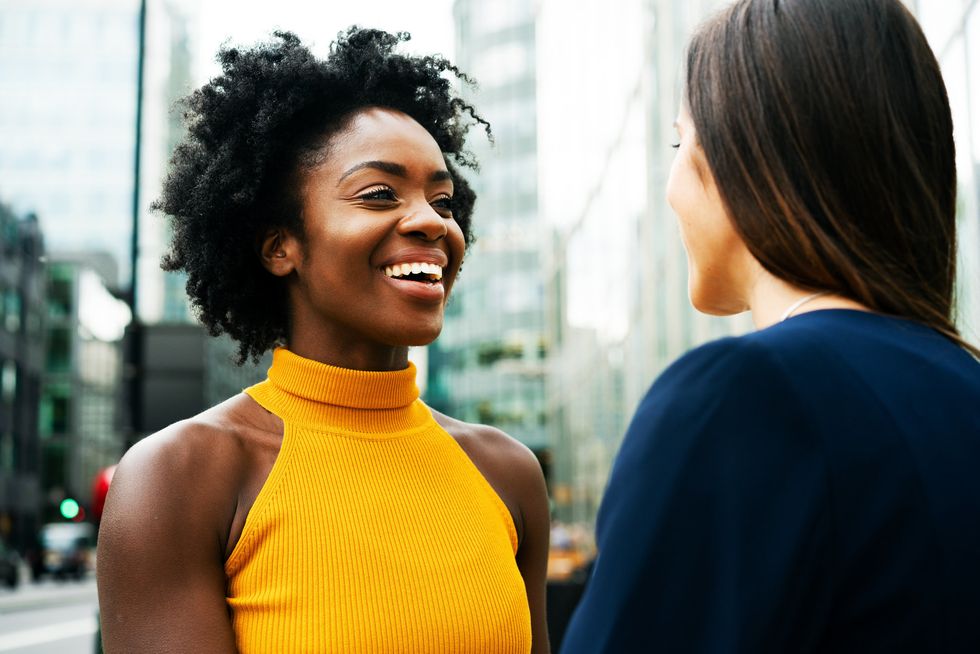 Shutterstock
As an introvert, this wasn't easy for me. A few hours after I was furloughed, I sent out emails to people in my network, letting them know what happened and asking them if they would be willing to connect. Every person I reached out to was more than willing to help. I also joined Slack channels like #HIREBlack and connected with recruiters from companies I wanted to work with. Finally, I used the Paying It Forward worksheet to meet allies who are top execs at some of the biggest companies in the world. Although my job offer didn't come from a referral, connecting with people opened up my pool of options and let me know I had a safety net to fall back on.
I became comfortable with rejection.
And I was rejected A LOT. But I 100% believe that every 'no' gets you closer to the perfect 'yes'. Because I knew from the beginning that rejection is a part of the process, I was able to bounce back immediately after every rejection email. Rejection stings, but getting to the interview stage at any company is an accomplishment in itself and assured me that I was on the right track and was competitive in the pool of applicants.
I prioritized self-care.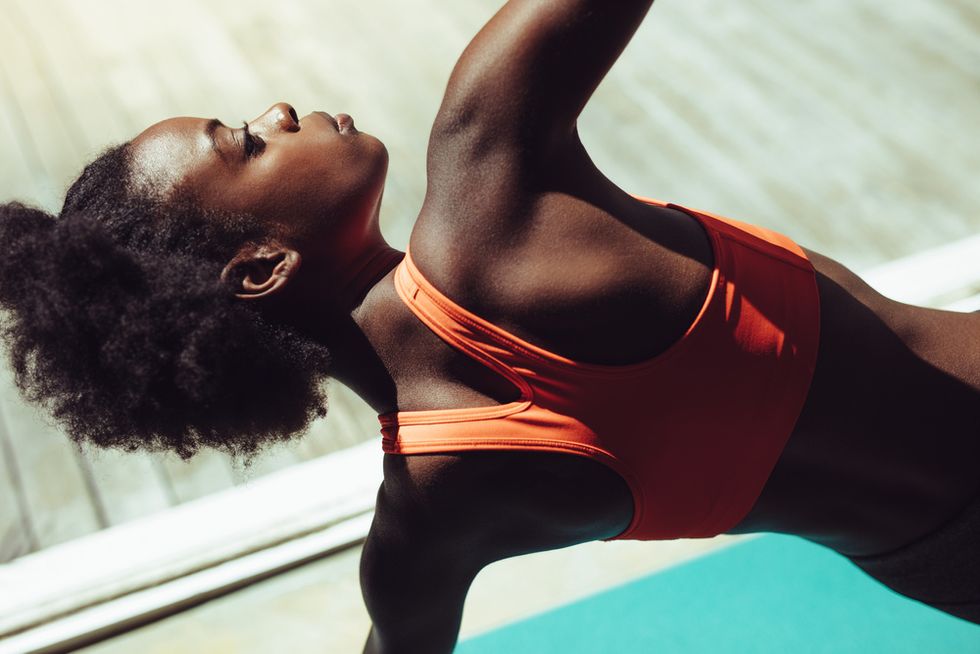 Shutterstock
During the first week of my job search, I made the mistake of spending 100% of my time applying, interviewing and networking. I would wake up in the middle of the night to check LinkedIn or read interviewing tips. This was not only unhealthy but also unsustainable. I decided to treat my job search like a 9-5 work day. I blocked off time on my calendar for job searching and interviewing and I also scheduled time to do things completely unrelated to finding a new position. I focused on getting enough sleep, doing something that made me happy each day, and meditating to calm my frazzled nerves.
Taking care of my mind and body allowed me to be more present and deliberate during the times dedicated to the job search.
I want to be clear, my job search wasn't perfect. I low-balled myself, I missed emails, I didn't rely on my support system as much as I could have. But because I invested in myself and my network, I was able to find a company and hiring manager that believe in diversity, equity and inclusion.
Ultimately, being furloughed was a blessing in disguise for me. It forced me out of my comfort zone and showed me that greater things are available and achievable. If you've been furloughed or laid off, I hope my journey inspires you to not give up and know that the next big thing for you is right around the corner.
Featured image by Shutterstock