Alaina Curry
Alaina is a Las Vegas freelance writer and founder of the website GlowSZN, a post-grad survival blog for the lit and educated. Embracing the raggedy moments of adulthood, she is always looking to push the narrative of growth in God, becoming financially free and owning your truth in your 20's. You can follow her on Instagram or Twitter at @hotlaina_.
In 2020, it is no secret that we all want to secure the bag. In fact, when it came to tackling debt, saving money was one of the top resolutions that millennials made this year. But the truth is, only 8% of people that commit to a money resolution will keep it.
Why is it so hard to get our money together?
Achieving wealth is a mindset shift and the truth is that a lot of us are not willing to develop our mindset around money and success. We look at material things like finally affording the dream car or house, but through my own resolution to get out of debt, I've found that wealth is so much more than money.
This is why nearly one-third of lottery winners eventually declare bankruptcy. Even with more cash than they could every dream, studies have shown that having money doesn't necessarily make you happier or healthier. Being successful and taking care of your debt and money is much more than the currency. It's about being completely secure in your lifestyle and character.
If you are ready to attract wealth that will not only transform your bank account, but your life, here are seven suggestions on where to start:
1

.

Quit The Procrastination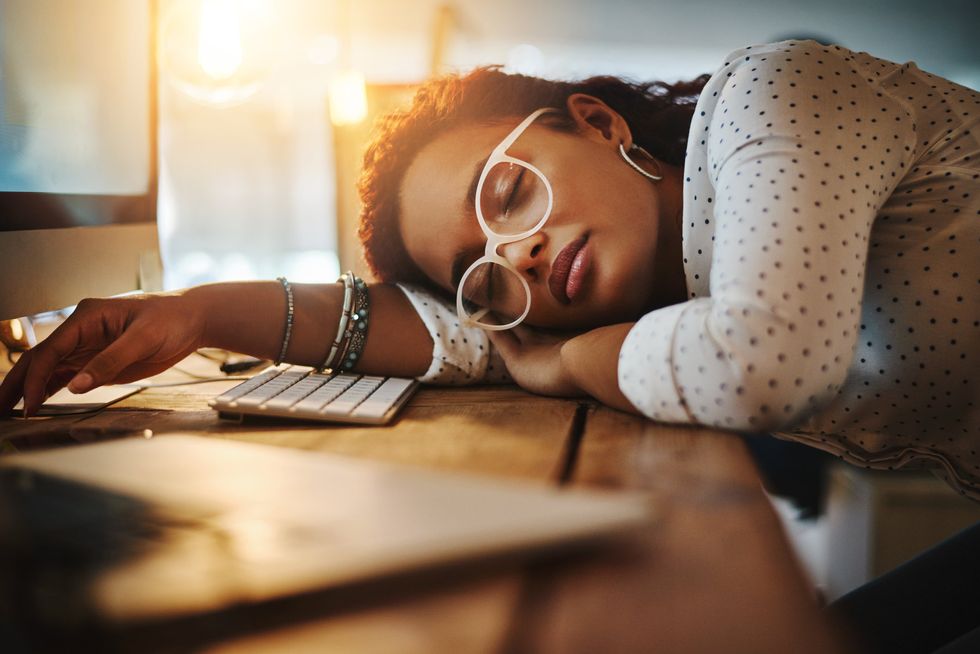 Image by Getty Images
Don't believe the lie that "someday" you will try to start your goal of taking care of debt and money issues. Procrastination is often our little way of avoiding change or difficulty. In fact, studies show that people procrastinate because of the fear of failure and addiction to complacency. When you feel yourself sinking into procrastination, take a moment to get to the root of your delay. People of wealth are also people who have mastered the art of taking action.
2

.

Master The Management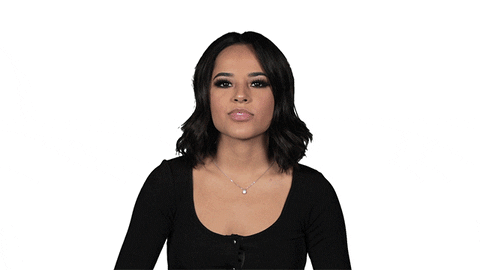 Image by Giphy
There is a quote by basketball coach John Wooden: "Big things are accomplished when we master the little things." It's time to stop stressing out over the massive mountains and start in small, digestible steps. When it comes to money, large amounts of debt can be overwhelming. But as you continue to develop discipline and stay committed to your money goals, it is inevitable that you will begin to attract even bigger opportunities.
3

.

Commit To Education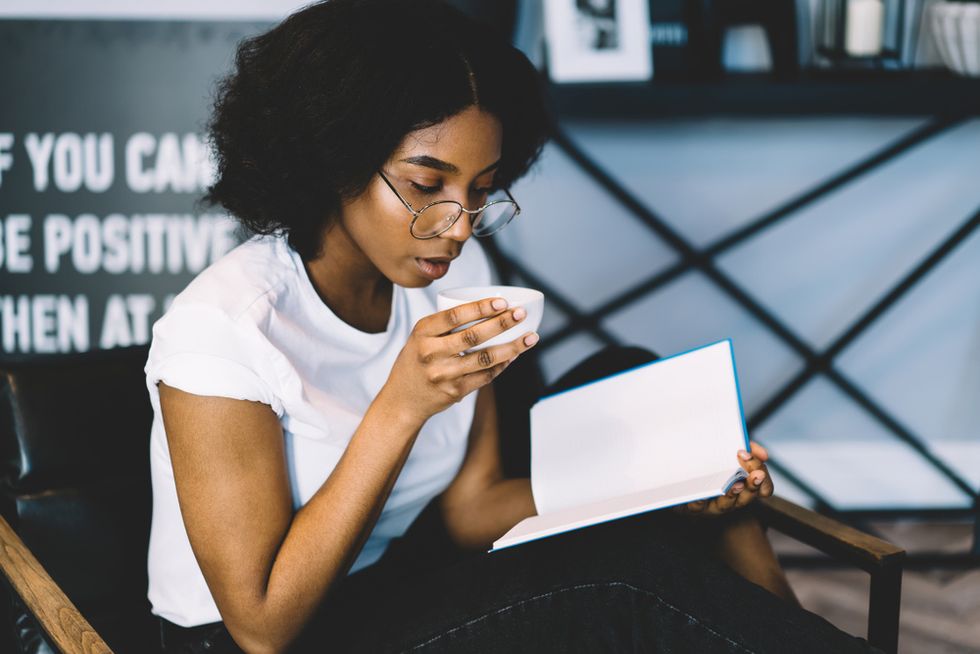 Image by Shutterstock
A lot of times people stay in debt because they simply don't know where to begin. To level up wealth in your life, commit every day to learning. When you observe wealthy people, they are always seeking knowledge to expand their minds or spark ideas. For my own debt-free journey, I researched tons of articles, podcasts, books and YouTube videos on debt. The more I read (our article "10 Personal Finance Books Every Woman Needs In Her Life" is a great place to start), the more my confidence started to grow in understanding difficult subjects like retirement, credit cards, and investing. Seek knowledge always and you will begin to see a shift in the way you handle money and even the unexpected happenings of life.
4

.

Create Your Vision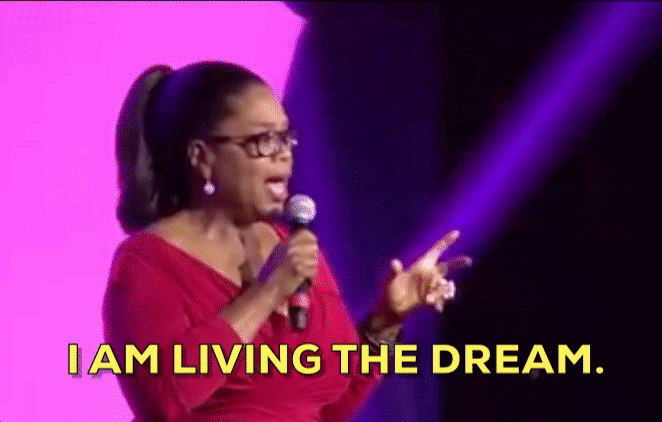 Image by Giphy
What could you do or become if you didn't have debt in your life? The Bible says, "Where there is no vision, the people perish." When you have no amazing reason to get out of debt and seek knowledge, it's extremely hard to stay focused and inspired. Whether it's creating a vision board or putting your dreams on your mirror, continuously remind yourself that your goal is always for something bigger than the struggle right now. You are not only trying to build wealth for yourself but generations to come. Remain committed to the big picture and read it daily to remember.
5

.

Evaluate Your Circles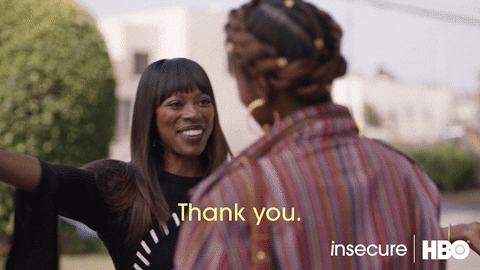 Image by Giphy
Have you ever noticed that a lot of our favorite celebs or influencers all seem to know each other? I believe that you are who you hang with and sometimes we allow people into our life that will shoot down our goals or distract us from our true callings and purpose. A part of wealth building is being influenced by people who share the same values and goals with you. These are your ride or dies, the ones who you can trust with your vision.
If you surround yourself with friends who always want to spend money, gossip, shop or indulge excessively, or other bad habits, you will soon pick up the same patterns. Take some time to see who is really bringing you value into your life and slowly disengage with ones who aren't.
6

.

Defeat Your Indecision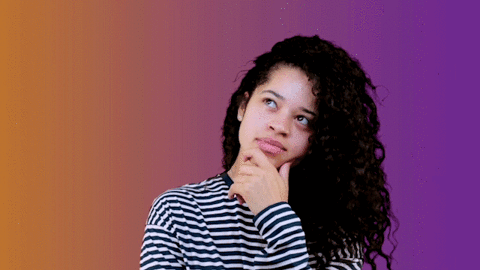 Image by Giphy
From large life-changing goals to picking the right ice cream flavor, I am not fond of making a decision. I am often paralyzed by the fear of pursuing the wrong thing and that leaves me stuck, stagnant, and not growing. To walk in the victory of wealth, you must make a decision that paycheck to paycheck will no longer be your life. You will start to commit to things that align with your goals and leave everything and everyone behind that only distracts you from achieving them.
7

.

Choose Gratitude, Always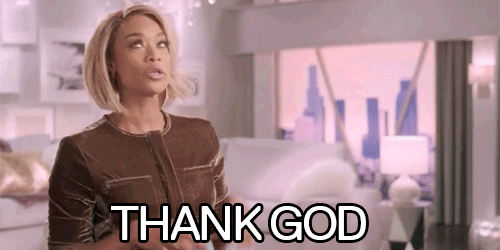 Image by Giphy
Tackling large amounts of debt can be overwhelming. When I started my own journey to eliminating debt and gaining wealth, I struggled with the frustration of not seeing the numbers move quickly enough. This showed up in other areas of my life like being annoyed at work or developing envy when I saw other people being successful.
To truly attract wealth in your life, you must be humbly grateful for your small beginnings.
Take some time to practice awareness of all the blessings you have in your life right now. This could be through journaling or volunteering with others in need. Operating out of a spirit of gratitude will invite more amazing experiences, wins, and people that will help you build a life you love.
Walking in wealth and abundance comes well before you receive the cash. It is a constant awareness of your actions and choices and is worth way more than material things. Commit to growing and learning and the level up will come knocking at your doorstep.
Want more stories like this? Sign up for our newsletter here and check out the related reads below:
Why Estate Planning Is The Secret To Building Generational Wealth
8 Ways To Effectively Reduce Or Eliminate Debt
According To The Budgetnista, The Secret To Becoming A Self-Made Millionaire Starts With One Seed
Featured image by Shutterstock
As soon as the ball dropped at midnight, my Twitter timeline was filled with "THIS IS MY YEAR" declarations. And could I blame them? A new year always signifies a fresh start and an exciting revamp of our biggest ambitions and goals. But if you're anything like me, it can be hard to stick to the things we set out to accomplish after the clock strikes 12.
OK, let me be real. I hardly ever complete the long list of big dreams I imagine up.
I hate to admit it, but I'm the queen of abandoning those resolutions after declaring them to the world in January. New gym membership? Stopped going. Starting that business idea? Got distracted. Every time I vowed to make a huge life change, I often self-sabotaged. If everyone would be honest, we would agree that New Year goals can put on a lot of unnecessary pressure. It's stressful and so overwhelming. This year, I knew that I wanted things to be different. I wanted to see results, and push past the things that had been holding me back for the longest.
This is the year to stop dabbling in and out of consistency and finally lay a foundation for your success in the new decade. I believe that the more we work on becoming the women we dream to be through our small, everyday actions, the closer our goals and dreams will appear.
You can write goals down all day, but if you don't follow through with actions then they will always just be dreams. If you struggle to commit to yourself, maybe this is also the year for you to trade a lengthy notebook of goals for a practical vision of who you want to become.
If you are ready to level up your mindset in the new decade, here are seven simple changes to help you truly dominate your decade and transform your life:
Choose A Word For The Year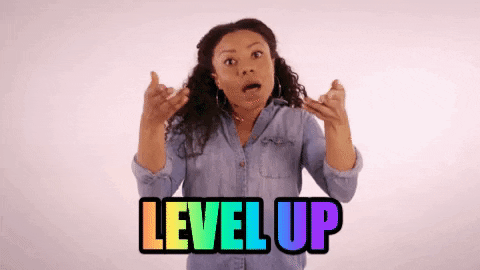 Image by Giphy
Through life's ups and downs, it can be very easy to be distracted or discouraged from going after your dreams and leveling up. I decided that in order to keep me excited about what the new year would bring, I would choose one word that would declare how I envisioned it to unfold.
In order for this to truly work, you must get still and ask yourself what word do you want to guide how you envision this year? Reflecting on your past struggles or looking for a common theme between your new goals will help guide this. Personally, I usually pair my word with a Bible verse, song, or inspirational quote that I can post around to keep me motivated. This helps me stay grounded when I start to get distracted. Words of the year help us to speak life into who we want to become.
Face Your Fears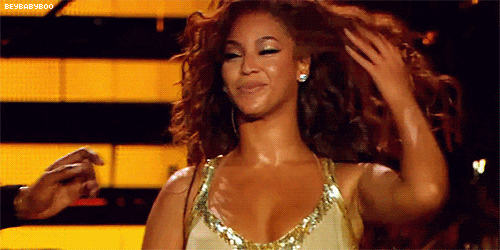 Photo by Giphy
A huge reason that many of us feel stuck is solely out of fear. For some, it could be fear of the unknown; for others, it could be the fear of success and losing people we love. Regardless, fear holds a lot of people back from going all in on their yearly goals.

If this is something you struggle with, try doing actionable activities that can help you work that fear muscle. For example, many people try skydiving to push past the thought of fear. For others, it could be giving a speech, taking a dance class, or even going on a date. But by doing an actionable activity that helps you to push past fear, it will help you to keep moving through your goals when you get overwhelmed, distracted, or afraid to keep going.
Honor Your Personal Space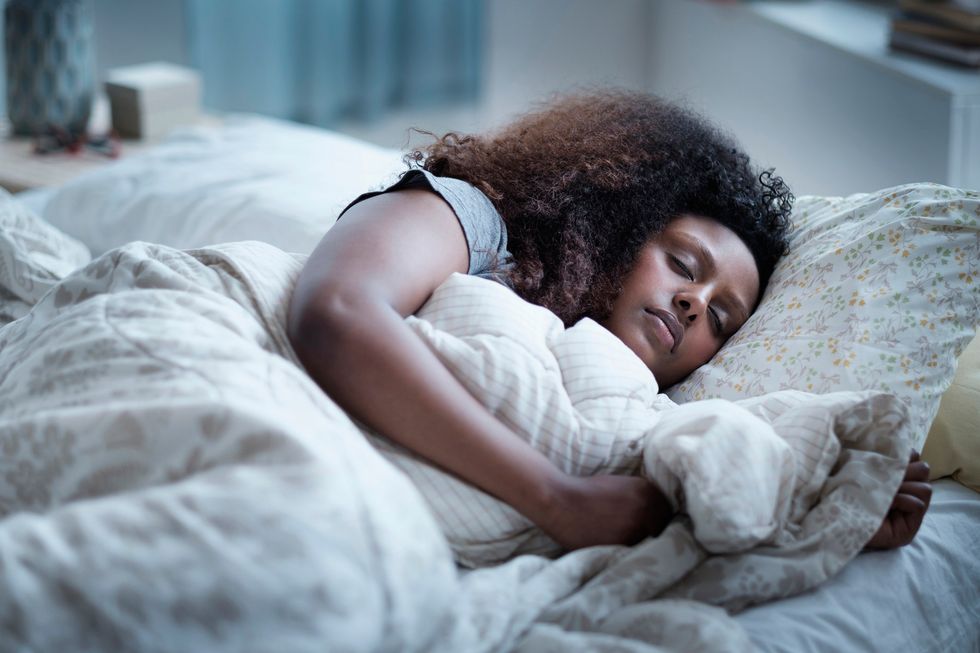 Image by Getty Images
We've all been there, staring at piles of clothes that hold bad college memories, books that we are going to get to "someday", papers from the last decade, or old comforter sets that are cheap and worn. Our home space should be one of the most relaxing places we have in our lives but oftentimes it creates the opposite emotions. In fact, studies have revealed that when women specifically stay in a messy space, stress hormones increase, and they often feel unsettled.
The truth is, it is hard for us to get comfortable with our inner selves when our outside world is upside down with stuff or we come home to rooms that don't inspire us. We fall into mundane tasks that leave us complacent and distracted but not fulfilled. Quarterly, try decluttering your closet, looking to YouTube for design makeover ideas, or even light a candle to shift the mood.
Commit To Being In The Moment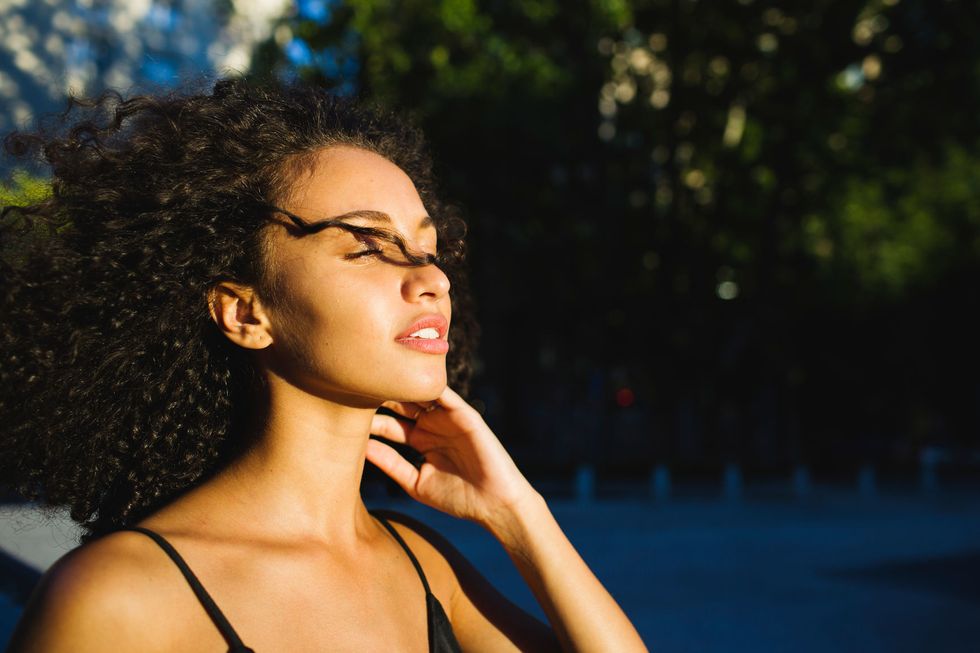 Image by Shutterstock
I began therapy last year and one thing that I learned is that I am obsessed with predictability. I will step out and try most things if I know that I will succeed at them. This mentality has created a pattern of fear-based decisions, which often leads to quitting a goal or not trying it at all. This year, I decided to challenge myself to go with the flow, only focusing on the tasks of the day.
Although extremely difficult, when you decide to live in the moment, it forces you to be present and trust that each step you take will reveal your next. Living more in the moment will allow you to connect deeper with others, enjoy experiences more intensely, keep you grateful, and invite more special moments into your life.
Revamp Your Appearance And Style
Image by Tenor
It is hard to show up as your best self when you don't feel like your best self. Regularly, we only reserve getting dolled up for special occasions or when we know we will be seen. I realized that if I wanted to live my best and attract success into my life, I must show up as the woman that I one day want to be. Challenge yourself to put more effort into taking care of yourself and how you present yourself to others.
I've done this personally, by creating a Pinterest board with all my celeb fashion inspirations. This could also be through finding a tailor to fit your clothing, adding bolder colors into your wardrobe, scanning a thrift store for cute finds, or even trying a new hairstyle. When you show up confident like a boss, people will have no choice but to be attracted to your energy. But make sure you are also working on the inner confidence too.
Quiet The Noise With A Solocation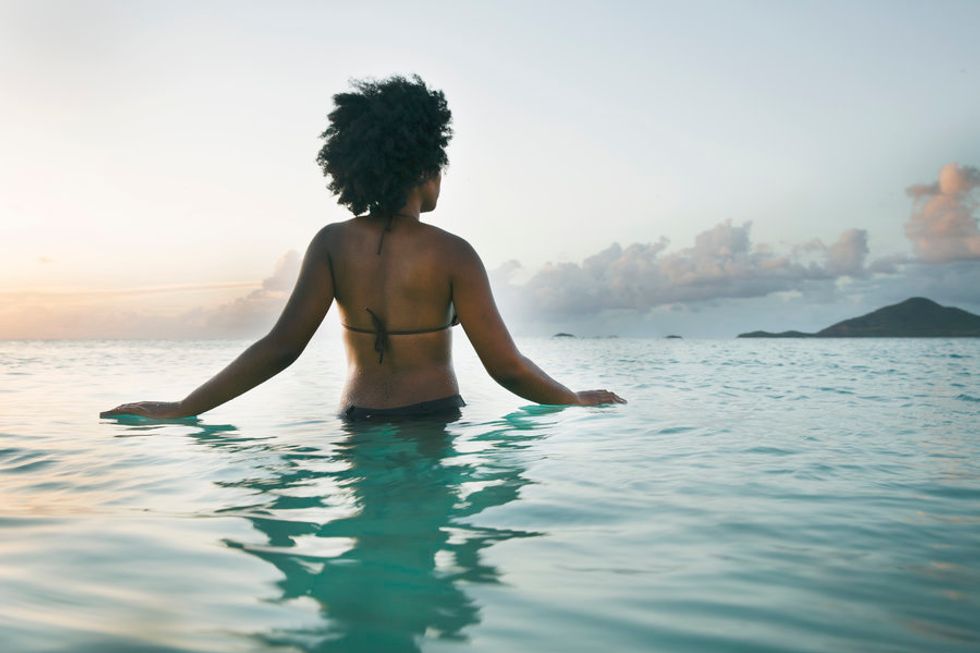 Image by Shutterstock
Instead of listing out a bunch of popular goals that you've seen on Instagram, make it your mission to take a relaxing solocation. Solo trips are amazing to recharge and get still to listen to what your soul truly wants to say. It is often in those moments that I get a creative idea or revelation about something I have been struggling with that I didn't see before. With a crazy world of constant scrolling through social media, our lives are filled with noise that is competing for our attention. This can distract us of what we truly want to go after.
Recently, I took a quick solocation to the mountains using Getaway House, which are tiny cabins in the woods. It was totally out of my comfort zone, but I was brought to tears by all the things my soul spoke to me in the stillness of the night. Whether across the country or a simple hotel room in your own city, take some time to truly listen to who you want to become in 2020 and beyond.
Seek A Therapist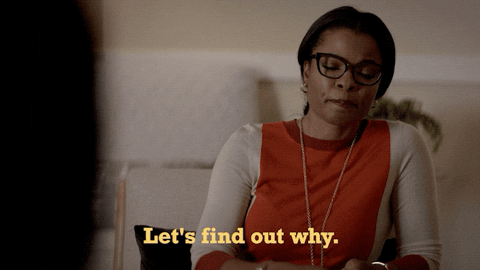 Image by Giphy
Although therapy has become more normalized in our community, there are still so many women of color that believe something must be extremely wrong to drive them to counseling. Having a therapist has not only allowed me to go deeper in my mental blocks but has provided me with practical steps to get past the things that stop me from moving forward.
When finding a therapist, I really wanted to make sure they were female, black and Christian. Helpful sites like Psychology Today and Therapy for Black Girls helped me to narrow down my options and choose a therapist that I love. Outside counsel is amazing for helping you decide what to focus on and deal with to move forward.
In the end, a new year and a new decade is what you make it. A goal is simply a wish without the decision to see it through. Whether you choose a goal from this list or find some amazing ones of your own, decide to commit to growing deeper, loving yourself harder, and pushing yourself further past your biggest roadblocks. It's time to dominate your decade.
Want more stories like this? Sign up for our newsletter here and check out the related reads below:
10 Habits You Should Break Before The New Year Arrives
How I Stopped Talking About My Goals & Actually Started Accomplishing Them
5 Ways To Reset Yourself For The New Year
Featured Image by Shutterstock
I don't remember the exact moment that YOLO began to define my credit score. Maybe it was the time I bought that $400 game system for my brother that he stopped using after a month. Or the shopping spree I went on every other week because I "needed" new interview clothes, concert clothes, traveling clothes, brushing my teeth clothes and everything in between clothes.
Every time I headed to pay for these things, a ball of guilt formed in my throat. I knew I shouldn't have been spending money. I had JUST paid my card minimum to get my credit balance back to $32. Nevertheless, I shrugged my shoulders, yelled "WHY NOT?" and dug myself deeper into the debt pit of hell.
Living paycheck to paycheck sucks but it was a reality I had accepted after getting my first real job after college. Claiming I had no money, I still managed to travel, eat out, shop, enjoy concerts, and get my nails done regularly. But last year, I decided enough was enough.
Through the loans, the credit cards, and bad habits, a massive debt amount of $86,411.27 stared back at me.
Yes. You read that correctly. This financial burden had also left me with a piss poor credit score of 585.
So, after a major breakdown in my car when I watched my paycheck go to nothing, my best friend ordered Dave Ramsey's The Total Money Makeover for me. After reading it, my edges were not only snatched, they disappeared.
For the first time, I had a vision.
I wasn't becoming disciplined because it was responsible or fun (although it was eventually), but I was choosing to change a pattern in my family. I wanted to be free of dodging bill collectors, attracting high interest rates, and throwing away my check to four maxed out credit cards. I wanted to know what it was like to go into H&M without frantically checking my bank statement to see if I had enough. I wanted to stop the broke and boujee cycle. I wanted financial freedom.
With these new goals in mind, after 12 months, I was able to raise my credit score from 585 to over 700. This was all while earning $30K from my first real job. I had to struggle. I sacrificed the turn ups, girl trips, and even moved in with family to save on rent.

But I pushed myself to break free of a generational habit of "I'm bad with money" syndrome. This is what I learned along my journey from a credit score of 585 to over 700:
I Got Clear On What Happened To My Credit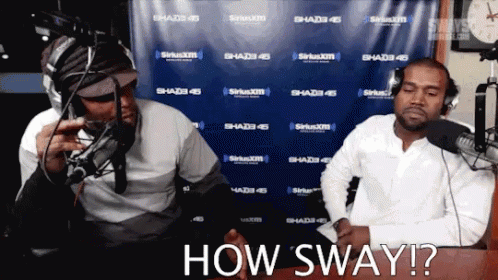 If I wanted to create a plan, I had to know what I was working with. I realized that I had to face my debt head-on and truly understand my credit score.
Before I started The Total Money Makeover with Dave Ramsey, I sat down and saw what I had been spending most of my money on. The site I used was Credit Karma, which tracked all my credit, loans, and transactions. Can you guess where most of my money was actually going? After credit card bills, it was fast food and shopping.
This brought me to the realization that "paycheck to paycheck" was a choice that I was making because I somehow found coins for other expenses – not necessarily a reality I had to settle for. This helped me cut my budget down to include just the things I needed and pay fast food and shopping to dust.
I Put An End To Credit Limit Increases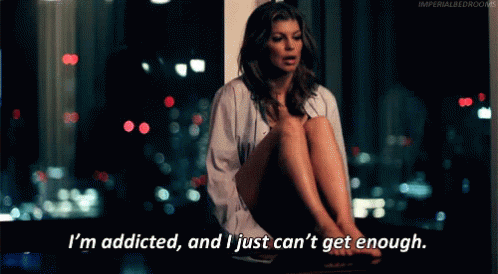 This was one of my biggest mistakes ever. When I couldn't keep up with my bills, I would call the bank and ask them to extend my credit line.
Little by little, this dug me in my biggest hole. I thought by receiving more money, I would manage it better, but I was just wrapping more chains around my wrists. Those were truly moments of desperation and I knew I couldn't continue to put myself in a place that forced me to beg for more credit.
This meant I needed a tight budget so that I knew where every penny went. I even cut up my credit cards altogether. This physically forced me to stop depending on them.
I Accepted That Debt Could Not Be Conquered In A Day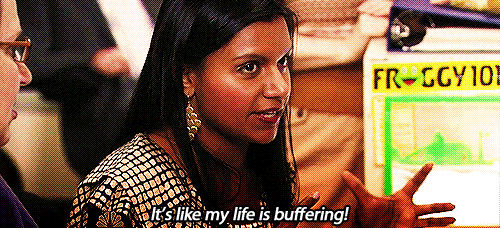 Once I totaled all my debt and realized how huge of a mountain I had to climb, I knew I couldn't conquer it all in a day. Instead, I decided to try the debt snowball that money guru Dave Ramsey talks about.
Listing out ALL my debts from largest to smallest, I came face-to-face with this monster I had created.
I picked the smallest debt and just attacked it. That required some missed happy hours and trips to the mall, though. But once I paid off one debt, it created confidence and momentum for me to move on and keep going with paying off the other debts.
Closing Accounts Hurt Credit More Than It Helps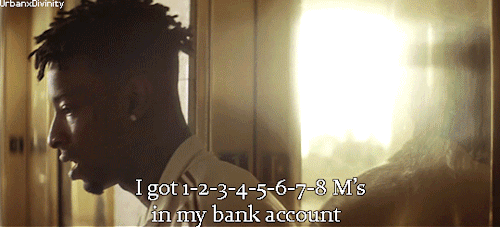 When I actually started knocking out my debt, I wanted to close EVERYTHING. "Just get those demon cards out my sight," I said.
But I learned that closing the accounts would only prove to hurt my credit. What you might not know is credit reports love when you've kept accounts for a long time. It shows that they can trust you.
So even when I began to pay off a credit card, I kept it open to help positively impact my score.
Know That Broke Friends Won't Be Very Supportive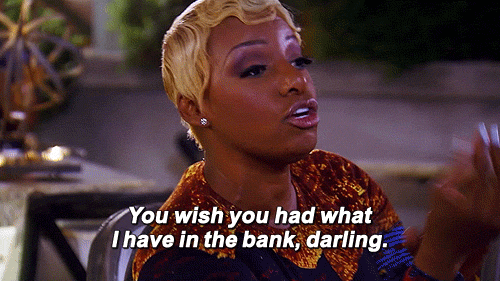 Look, getting your credit score up is HARD. And I hate to say it, but my broke friends did not understand why I was "so serious" about getting in a better financial situation. I had to stop discussing my finances with my deeply-in-debt friends because I often got answers like:
"One purchase isn't gonna hurt anything."
"You have your entire life to pay back your loans."
"It's time to enjoy yourself."
They were like the Hooded Kermit advocating for staying in debt. They didn't mean any harm, but I knew that I didn't have peace. I was tired of going from check to check. I was tired of barely pulling enough pennies together to go on a sub-par vacation.
I had to avoid money conversations with the people who discouraged me from getting my life together. On the flip side, I found some accountable people who walked alongside me during the days I really wanted to quit.
A Financially Free Debt-Free Life Is Truly Possible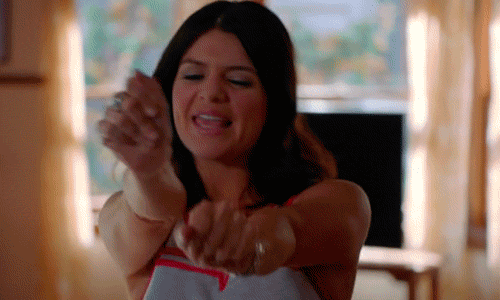 When I saw how low my credit score was, I realized that if I wanted to get control, I had to be all in on this financial commitment.
Getting out of debt can be so overwhelming and seem nearly impossible, but as I created a plan and prayed to God, I realized that this was something I could do on my own. Even if it took some time. I had to trust that the process would continually remind me of why financial freedom is something I deserved.
Conquering your credit score is a mindset and it isn't for everybody and I still have a long way to go. But with a budget, a vision, and some sacrifice, I am now able to breathe easier knowing that I'm setting myself up for success.
And I wouldn't change a thing.
Did you know that xoNecole has a new podcast? Hear more about this story and how xoNecole founder Necole Kane, along with co-hosts Sheriden Chanel and Amer Woods, are working to tackle their credit scores and debt on the latest episode of xoNecole's Happy Hour podcast. Listen now on Itunes and Spotify.
Featured image by Getty Images
Originally published on December 29, 2017
We're all pretenders, you know. As I walk around with a smile on my face and a timeline of poppin' Instagram photos, I often secretly carry a burden of feeling left behind on the success train. Can you relate?
Although you still have large goals and visions, the daily struggle to stay positive when your situation isn't changing is quite draining. One day you're killing it, but the next day you're sitting in a dark room, wondering what went wrong with your life. It's a constant rollercoaster ride of doubt, anxiousness, and fear and you're ready to hop off immediately.
This has been my biggest struggle after college. I have constantly battled with the crazy emotions of not feeling good enough to experience the life I desperately want.

When I look at my favorite role models, they make it look so easy. "Just grind and be patient," I read in interviews or hear during their acceptance speeches. And as motivating as it is to see them and my peers thriving around me, I feel stuck and overwhelmed.
I want you to know that you are not alone. So many people struggle with the fear of wasting their life away without accomplishing their dreams.
But there's light at the end of this tunnel. Yes, you may have not totally "arrived" yet, but there are so many life-changing lessons you can experience along the journey. Since we all want to win at this adulting life game, here are nine incredible ways to feel happy and successful without having it all together.
Enjoy the journey

First things first, you are never going to make it to your destination.
If you study the greats in any field most will say that "making it" is a huge myth. True success comes to those who consistently strive to improve themselves.
Think about your favorite one hit wonders. They changed the world with their song but when the fame hit, they lost focus and threw away the opportunity to really be something big.

Success is not measured by the wins but by the ability to sustain them once you get there. You may hit some major goals down the road but you will always run into a bigger vision that requires you to push even further.
Get Clear About Your Intentions
I've found that when I feel off track it's because I am not clear on the goals I'm trying to achieve. I was not only lost in the sauce with finding purpose but also lost in understanding who I was after college. A powerful exercise I started doing was writing three pages of my thoughts every morning. No matter if it sucked, I pushed past my rebellion to always get the three pages done.
What I found woven between those lines was my true and authentic self. I discovered my passions and what gives me fear. Understanding who I was and letting go of the need to force an answer drastically changed my struggle. Relax, get some thoughts on paper, and uncover what really makes your heart flutter.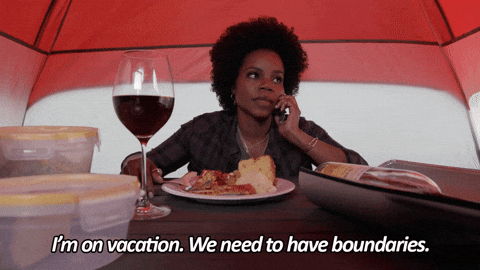 Take Needed Breaks From Your Family and Friends
We value our family and friends' opinions more than anyone else. It's why we text them pictures of potential baes or beg them to start a new workout plan. These relationships are very important but they also have the biggest potential to discourage us when we are fighting for our dreams. It's not that they are trying to be hurtful, but many times they can only see the vision from their own eyes.
I had to realize that what God told me is not meant for everyone to understand. When I am struggling with self-confidence or confusion, I often try to make my life as quiet as possible so that I can hear the next direction. Silent the noise. They will be okay, I promise.
Passionately Work On a Side Project
Studies show that most millionaires are ballin' because they have multiple sources of income. When we get caught up in the security of our post-grad jobs, we often abandon what we love for a steady check. But the more we deny our real selves, the more lost and insecure we feel.
You were made to create. Find ways to exercise that characteristic by indulging in a side hustle. From starting a blog, doing makeovers for cancer patients, or even joining a book club, making time for your thing will burst open the doors to finding your purpose. Personality tests like Meyers-Briggs have helped with identifying what I love to do.

Take Notes From The Successful
Energy is transferable so take advantage of it by following people that truly inspire you. No this doesn't mean replicate someone's idea but it does mean to study their habits. I often watch interviews or read how someone got started before they became successful. Incorporating techniques that worked for them into your empire-building will help to create a road map that won't have you feeling lost.
In addition, go to conferences where boss women attend. Just being in the room will change your perspective and inspire you to keep going.
Get Schooled By Someone Older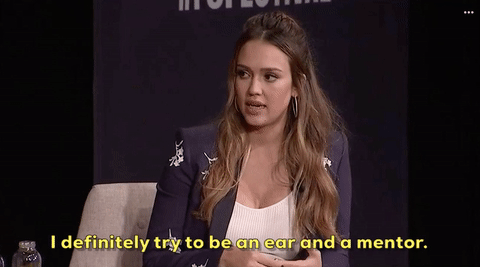 We like to run to our peers or Youtube gurus for advice but some of the most valuable wisdom comes from the elderly adults in our lives. Try sitting down with a grandparent or visit a senior citizen home and listen to their advice. This is powerful because it often reveals many risks they didn't take that they wish they would have.
Let Go of "The Best Four Years of Your Life"
The message that college is going to be the best four years of your life is such a trap to stay stuck in the past. In order to be content with the journey, you have to let go of the highlight reels of undergrad life. During this season, you are going through major inner transformation from who you used to be and you won't fully embrace that if you continue to hold on to old memories.

Identify Your Bad Habits

Here's a hard truth - you still have habits that suck. It's not that no one will give you an opportunity, it's that you haven't learned to handle the current blessings you have. Take some paper and write down every bad habit you still entertain. Big ones for me were work tardiness, not keeping my word and procrastination. Draw a line down the middle and write the habit that's opposite. So, for example, a good habit to replace tardiness is picking a new time to leave my house every morning. Practicing new habits will be a challenge but they will help you step your game up and feel more confident.
Document Your Wins
Whether it's a picture, nice email from your boss, or a text saying that you inspired someone, keep your wins close to you. You can create an album in your phone or folder on the computer to save them. Having easy access to these will give you a get your life boost when you start to sink into the struggle woes.
I don't know about you but I want to know what freedom looks like. This requires me to release the need for pretending that everything is okay.
Learn that being uncomfortable is a powerful place to be in.
No, you won't let your family down and no it all won't make sense. But one of our greatest setbacks is using our struggles as an excuse to stay the same.

Your journey is begging to stretch you, challenge you and shine light to the areas that you need to develop.
So stay the course. The world is waiting for you.
Alaina Curry is a Las Vegas publicist, freelance writer and owner of her website The Glow Up, a post-grad survival blog for the lit and educated. Embracing the raggedy moments of adulthood, she is always looking to push the narrative of loving your truth and chasing your dreams. You can follow her on Instagram or Twitter at @hotlaina_.
Featured image by Getty Images
As I sat on the floor staring at my depleted bank account on my phone, I felt a swell of emotions creep up my throat like a bubbling volcano. This unemployment season sucked.
I tried to keep the faith and hold things together for as long as I could but the bills were piling and the stress of it all was killing my pride and definitely my edges. I never planned to go through this. I thought I had life planned out with a job before my college graduation, but little did I know that they would fire me a week before I walked the stage.
Talk about a Britney 2007 breakdown. As I sat deep in this reality check, this moment brought me face to face with my reality.
I was broke.
Broker than broke. And it frustrated me because this wasn't where I was supposed to be. I saw everyone thriving around me. I even praised their accomplishments but deep down I felt shame that I was struggling through a season I never planned for.
This is the story of many of us. Stats show that millennials have the highest unemployment rate out of all age groups. But I realized that this season did NOT define me. I was determined to stay faithful to the process and do what I needed in the meantime.
A lot of times unemployment is a humbling season.
For me, it revealed that I was wrapped in validation and status. How "embarrassing" to tell people that I didn't have a plan with my career moves. And because I couldn't feel valued by others, I didn't feel like a value at all. But it's not true. Through the up and down seasons of unemployment, I've learned that there are some super simple ways to bring in a little cash while you're in the place of uncertainty:
1. Ebay
Calling all thrifters! Selling your things online has got to be one of the simplest ways to make some quick money. When I started on Ebay, I first sold things I had around the house like nice clothes (homecoming dresses are really popular), purses, and even an old camera. After I got the hang of how Ebay works, I started going to local garage sales and thrift stores to flip items.

The keys to Ebay are simple but require some consistency. Always have clear pictures taken in good lighting. Ask for a reasonable price, go for popular items (this takes a little research), and always use honest and detailed descriptions. When trying to decide if an item is worth selling, I usually type it in the search bar and scroll down to the sold items. This will show you how much people usually paid for the item and what you should list it as.
Other seller sites you can try include letgo, Poshmark, and even Facebook Marketplace.
2. Temporary Agencies
When I had no clue where to look during my unemployment season, temp agencies came through with great job opportunities. I first looked on Indeed.com for temporary jobs but you can also research temp agencies in your city and request an appointment to meet with them.

The meeting usually consists of going over your resume and areas of expertise. From that information, they will search for job openings that match your qualifications. During my unemployment, I got a great job at a health company that paid way more than I predicted. They are great resources, even for just a short period of time!
3. Babysitting
Babysitting can be a great way to earn decent cash during your extra time. It was a very humbling experience because I did NOT want to do this at first. But try going through sites like care.com or sittercity.com to find work.

What's great about this gig is that it still offers time to work on a skill or apply for job opportunities online. The summer is the perfect season because many kids will be home from school.
4. Photography
Photography is great because there will always be a need for dope pictures. For my website, I bought my first DSLR camera from Craigslist (which is GREAT for items like that). A friend knew that I had a nicer camera and asked if I could take pictures for her sister's college graduation.

That ended up being my first "client." Her sister referred me to another friend and it just grew from there. If you have a nicer camera, I recommend offering to take photos for people for a fee. This may require some Facebook recruiting but people are always looking for pictures around their birthday, pregnancies, graduations, and even headshots.
In my down time, I heavily watched YouTube photography tutorials to help me learn my camera and get better at angles and ideas. When you feel confident, you can even reach out to local organizations like churches or schools to offer your services.
5. Airbnb
Do you have an extra room or guest house in your backyard? Airbnb can make you some serious cash without much work. If you live in a frequently visited city, try renting the extra space, especially during big weekends that host festivals, conferences, concerts, and even sports events. Most Airbnb renters are able to upcharge their guests because of such high demand during these times.

Some of my best Airbnb experiences have included a flexible renter and also a well-stocked room. Make sure to provide helpful things like toiletries and suggestions of places to visit in the city. This always leaves a great impression and a higher chance for positive feedback.
6. Freelance Writing
If you love to write or have ideas for a topic you are passionate, try freelance writing. There are so many publications that are constantly looking for new content, especially from writers of color. So many times, I see media websites try to connect with diverse audiences but fail because of a lack of insight or knowledge.

Look for trending topics and pitch your point of view by emailing an editor. Other ways of finding jobs are checking Craiglist, Indeed.com, or following certain accounts on Twitter like @writersofcolor that frequently post jobs. And even if you don't see a current opportunity available, create one by sending a draft of a post to outlets that you love.
Some of these ideas may not totally replace an income, but they can help bring in financial help and also confidence that this situation will be temporary. So hustle, stack the dollars, and stay focused your goals. Your time is coming.
Featured image by Getty Images
Just admit it, it's hard to be Bad and Boujee when your credit score is just bad. After the hair and nail appointments, frequent travel trips, and falling for yet another dinner invite, saving money can seem like a slow death impossible.
When I decided to tackle my debt in 2016, I went cold turkey and gave up everything. I wanted to keep some "boujee" activities from my lifestyle but I was terrified that it would lead me back into the stress of missed payments and paycheck to paycheck living. So, in order to get the bag and keep it, I closed up shop. I knew that this decision would change my future life and my one-day family. It felt worth it.
Although I began to work tirelessly on paying down my massive student loan debt, I started to miss being able to have fun.
I didn't want anything to get in the way of my goal yet what I found was that there were plenty of ways to still live life in your 20s while saving money. It may take some creativity, but keeping coins is a powerful step toward defining your wealth.
They key is loving the journey along the way. So here are six ways to still walk it like you talk it and flex on 'em right now:
Nail DIY: Press-Ons
Please don't sleep on the press-ons. The average costs of a basic manicure ranges at about $20-$35 and that doesn't include pedicures, acrylics, and design fees. Lately, I've found a way around that with press-on nails. These little heaven-sents can last for up to two weeks without the damaging effects of gel or acrylic on your nail bed. Most sets can be found at stores like Target and Walmart and can start at $7. It's a good way to still look put together without dropping hundreds each month on a touch up.
Live the VIP Club Life
I live in Las Vegas and I always see thousands of people drop money on clubs to experience the nightlife. One hack I learned is to find a party promoter and get on their guest list (this can work no matter where you are). It can easily be done by going on Instagram and hashtagging the club. For example, if you want to attend Drais in Las Vegas, hashtag #draislv. If you look through the hashtag, there are hundreds of promoters that list flyers and contact numbers for guest lists. Just make sure that your crew consists of mostly girls and you are in that thang for free.
Small Plates Only, Please
There are so many amazing restaurants around, but they are often way out of what we can afford. To not miss out on the experience, try going to a nice restaurant and sampling appetizers or desserts with friends. If you split the bill, this will cost way less than spending money on a dinner on your own and you get to try a variety of dishes.
Shop Til You Drop...On Holidays
Stores are always having holiday sales and luckily, they come every few months. If there is a big event coming up or you just need a new outfit, wait it out until a holiday and then shop. Stores (especially online) have so many great holiday deals and it's a good way to stack up on cute items without blowing the bank on a daily.
Makeup Samples
Makeup is my weakness and if you're like me, YouTube beauty tutorials constantly leave me itching to try products. I noticed that makeup stores like Sephora or ULTA have sample sizes of very popular yet expensive makeup lines such as Smashbox. Try buying the samples instead of paying full price, which is usually a large difference. It allows you to try the product to see if you like it and if you don't wear makeup all the time, it will usually last you a long time.

Boujee on a budget is possible. Try some of these tips and you will still feel like a baddie while securing the bag!
Featured image by Giphy