I've always been told to never underestimate the power of prayer.
I've been a witness to answered prayers in forms I never would've imagined but I must admit, there were times I felt as though my requests were falling on deaf ears.
One day I came across an image on my Instagram feed that promoted a 30-day prayer challenge. The theme was to pray for someone that we may not have the best relationship with. I had just moved back to St. Louis after graduating from college and the people that I had the luxury of not "having to deal with" while away, were now in my space at any given time. Something prompted me to look more into this prayer challenge, as I wanted to have a stronger prayer life and get rid of the negative energy that I was exerting towards other people. The challenge, included a "30 Day Power Prayer Packet" that helped guide me through the challenge, as well as a scripture, a matching prayer prompt and devotional to assist in writing my prayers for the day. The challenge called for prayer for one person but instead, I chose three people: one being a married couple.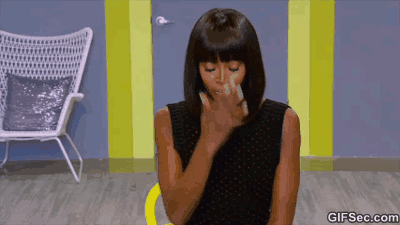 I purchased three cheap binders, two packs of college-ruled loose-leaf paper, and some fancy pens. I'll be honest, the first few days felt more like an assignment that needed to be completed before the day was over as I was filling out three different prayer journals. The journal consisted of me pouring out my emotion about why I felt the way I did about these people and why I wanted it to change--a lot of me admitting my frustration and bitterness of why we couldn't essentially get along and why I wanted to get to the bottom of it. As the days passed and the more I incorporated scriptures about peace and forgiveness into my prayers, the easier it became. I wanted to clear the air and initiate the reconciliation of our relationship.
The creator of The Prayer Project, Saunya Shelise Hudson, created the Prayer Project 30 Day Written Prayer Challenge to help people "push past their normal everyday prayer routine and help them begin praying more focused and specific prayers for others just as people do for themselves."
If taken seriously, there are three things that can be accomplished by participating in the 30-day prayer challenge, and I can attest to this.
Strengthening of your prayer life and your relationship with the Lord.
This challenge held me accountable in reading the word and making sure I was spending much needed time with the Lord. I had been so focused on completing everything I needed to do in order to graduate that my prayer life had been put on the back burner. I still acknowledged Him in the morning and sending up some prayers over my food, but was nowhere near the type of prayer life that I desired to have. Setting aside that time had to be intentional: just like school and work.
It softens your heart to hurt and anger by allowing you to release those burdens to God.
Shifting the focus from self and what's been done to me to how I can intercede on behalf of others was a game changer. By taking the time to concern myself with the problems and burdens of others (not in a worrisome way), it allowed me to shift my focus from anger to actually wanting to see this prayer get answered for someone else. There is power in forgiveness and it is way more than just a word. Forgiveness is a daily act and that intentional pursuit of forgiveness helped soften my heart one day at a time. Besides, staying angry requires too much energy.
"Cast your cares on the Lord and He will sustain you; He will never let the righteous be shaken."– Psalm 55:22
It helps your attitude toward people improve.
Listen, praying for people whose ways I am not too fond of was and still is one of the hardest things I could ever do. It is much easier to talk down to and complain because that's the first thing my mouth wants to do. Directing the conversation from gossip to prayer helps remove the tension and shifts the atmosphere. The people I chose to pursue this challenge for were people that I had the hardest time with, but as a believer, it is my responsibility to intercede on behalf of others. These individuals were so used to conflict being the theme of our relationship that when my reaction became prayer and peace, it softened their hearts as well. God knows good and well that all these people He put on this earth that we all are not going to get along but He also made it a point to say, "If it is possible, as far as it depends on you, live at peace with everyone." – Romans 12:18
At the end of the 30 days, I presented the journals to all three parties for their own keeping; All of which were very grateful that I had taken the time to pray for their needs and wants, some of which they never told me directly, but the intensity of the prayers touched on every need they were seeking. It helped me view them in a different light and see that our "conflict" wasn't because we wanted to be in conflict, but largely attributed to what was going on in our lives and how we responded to it. And to be honest, a lot of the conflict came from miscommunication. So many times we assume the intentions of other people and can be completely wrong. Most of the time we are completely wrong. After giving these people the journals, they were able to expound on their current situation so I could understand more and vice versa. I can't say that we all are the best of friends today, but the challenge helped me see past the problems and focus more on mending relationships and reconciliation.
How we react to certain people says a lot more about us than the person we are reacting to. This challenge will provide so much clarity about your self. It really does work.
If you are interested in joining the Prayer Challenge, you can sign up www.aloveperfect.com.
Follow the founder of The Prayer Challenge on IG @Saunyaaa and on FB at The Prayer Project.
Featured image by Getty Images