I know it seems like I may have jumped the gun a little bit, waxing on about wearing leather with temperatures in New York City still hovering around mid-80 degrees, but I've been to the promised land.
---
AKA the newsstand.
I went specifically to get Beyoncé on Vogue, Serena on New York Magazine, and Amandla Stenberg on Dazed & Confused, but couldn't leave without scooping up a few other September glossies. So here's the thing. Now that I'm looking at all of these magazines, I'm ready to start wearing fall clothing now.
That and I have this goal in mind that I would like to look like Shiona Turini—fashion editor, consultant and self-proclaimed troublemaker. Allow me a minute to all out stan for this woman. She's made her bones in fashion, working in PR at Saint Laurent moving on to work at W magazine, Teen Vogue, CR Fashion Book, and most recently Cosmopolitan before branching off to do her own thing (and frolic in her native Bermuda). All the while looking so effortlessly chic it seriously doesn't make any sense.
Like none, at all. Please look to her Instagram for confirmation. #LifeGoals.
I know you're like, "that's nice girl, but what does this have to do with wearing leather as climb our way out of summer?"
Shiona is the glossy spreads mentioned above--the Vogue, the New York Magazine, the Dazed & Confused editorials--but in real life. One way that she is always able to do this is by breaking all of fashion's rules. Cropped tops in the winter, leather in the summer. She's a perfect example of a fashion girl.
Ready to channel your inner fashion girl? Stay with me, I know again, it's still warm. But if we start now, wearing leather as a transitional piece will help to usher us into fall.
Below are four no-fail outfits: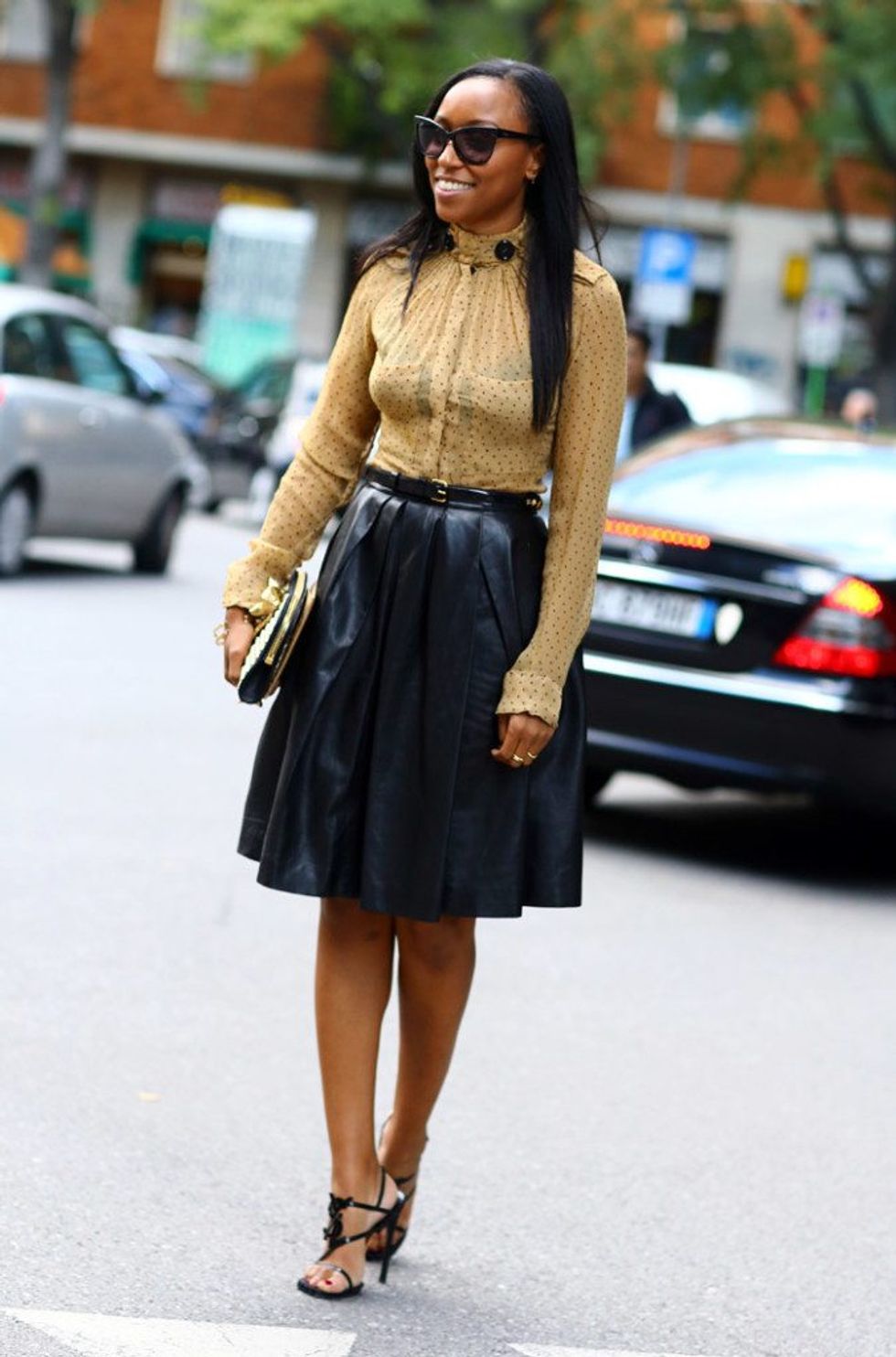 Pair a lightweight silk blouse with a leather skirt. It looks polished but offers enough of a glimpse at your personal style.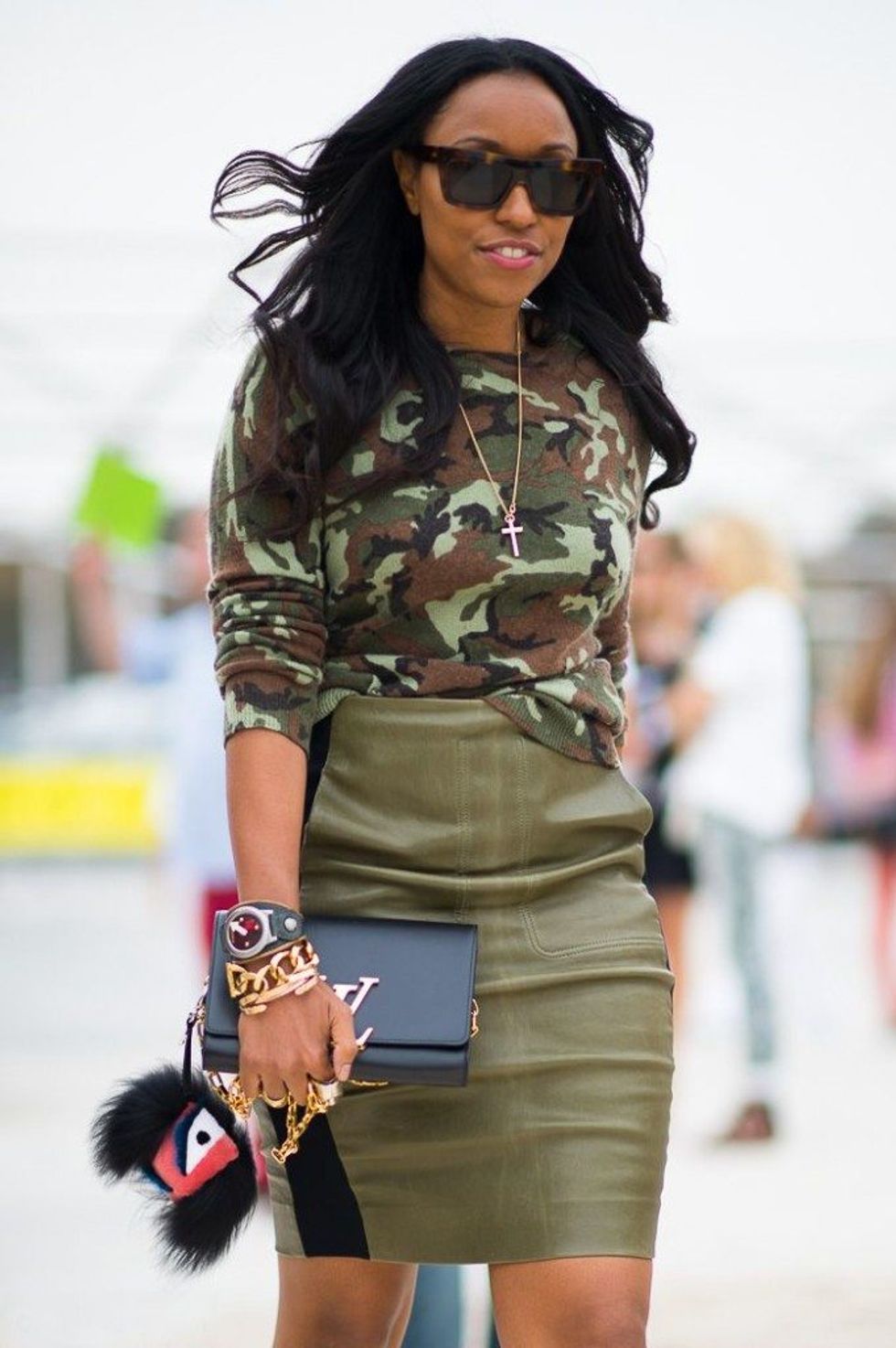 2. For a more work appropriate look, air conditioner be damned, pair a light weight cardigan or sweater with a leather pencil skirt like Ms. Turini has done.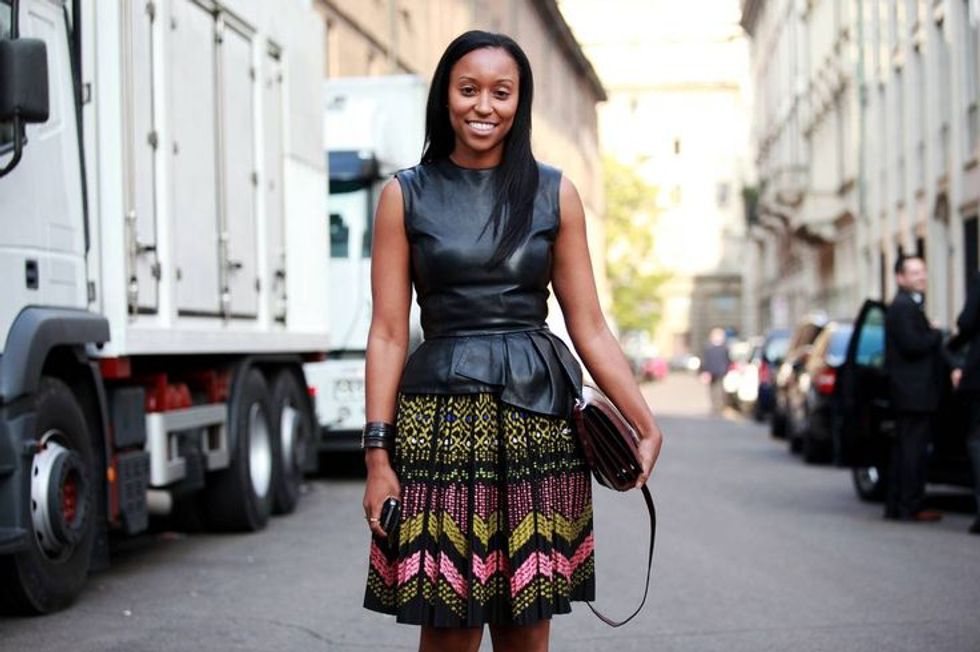 3. If you're headed out for a night with the girls or your boo, switch it up with a sleeveless leather top and a full skirt on the bottom for a look that is both edgy and feminine.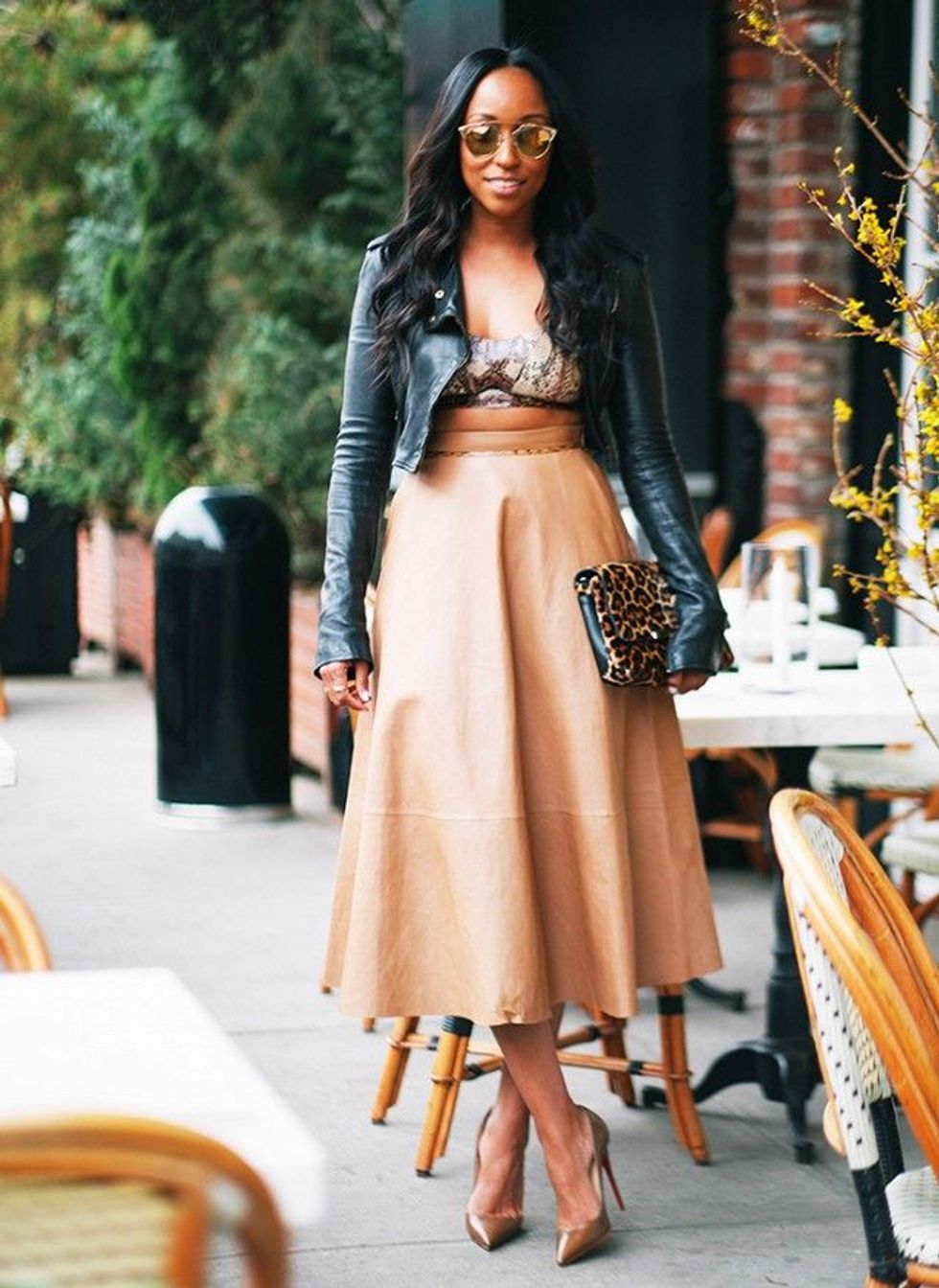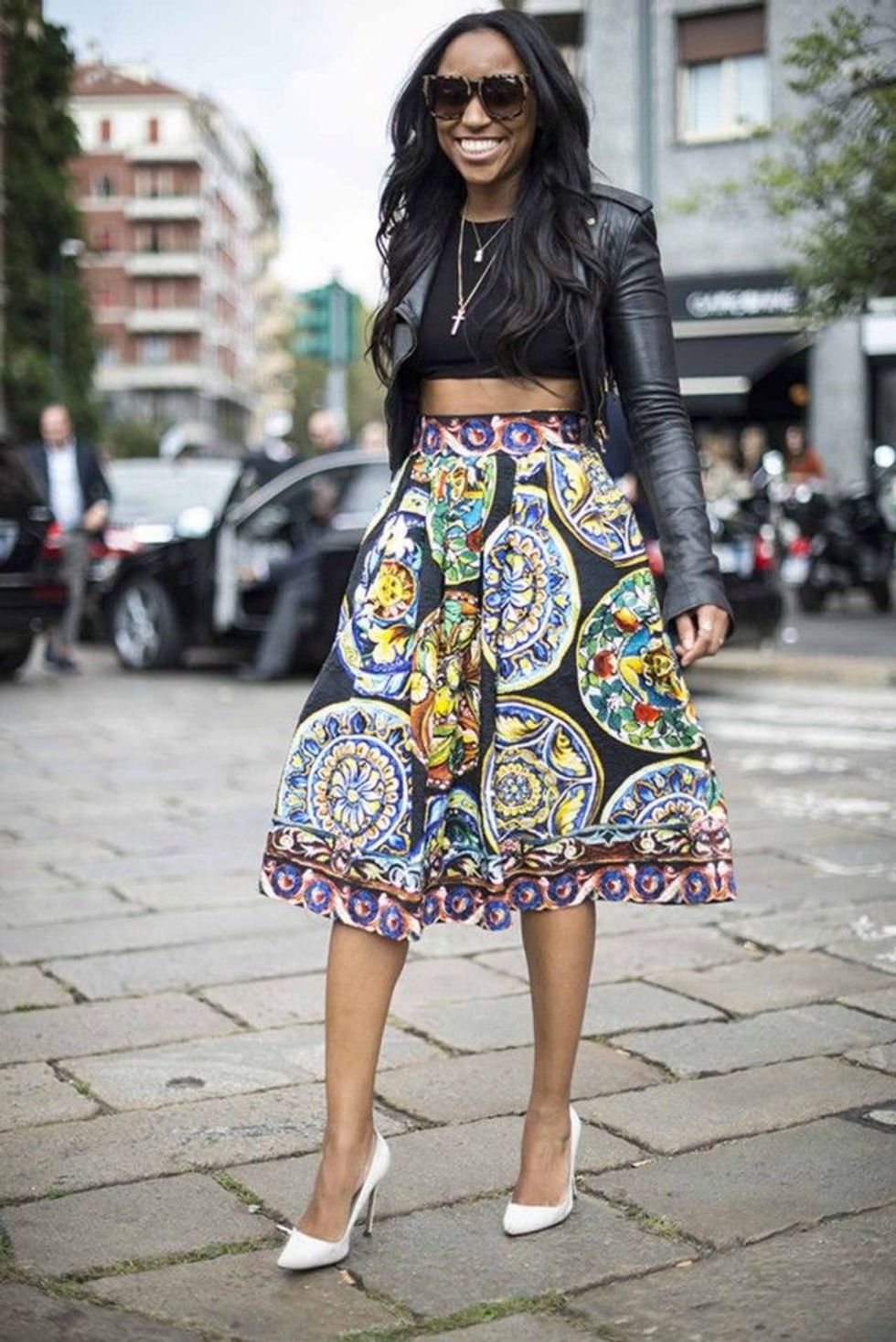 4. Lastly, break out your trusty leather jacket to wear over your crop top when dining in chilly restaurants for girls nights and date nights. The sliver of skin peeking out from your jacket and high-waisted bottom is sure to catch a few glances.
Bonus: All four looks can be worn again when it actually gets cold with tights, chunky knits or over-the-knee socks. It's the best of both worlds!
How are you rocking your leather as we transition into Fall?
Click through our gallery to see more ways to rock leather from our favs such as Ciara, Rita Ora, Alicia Quarles, and Mel B!