Sweet 16!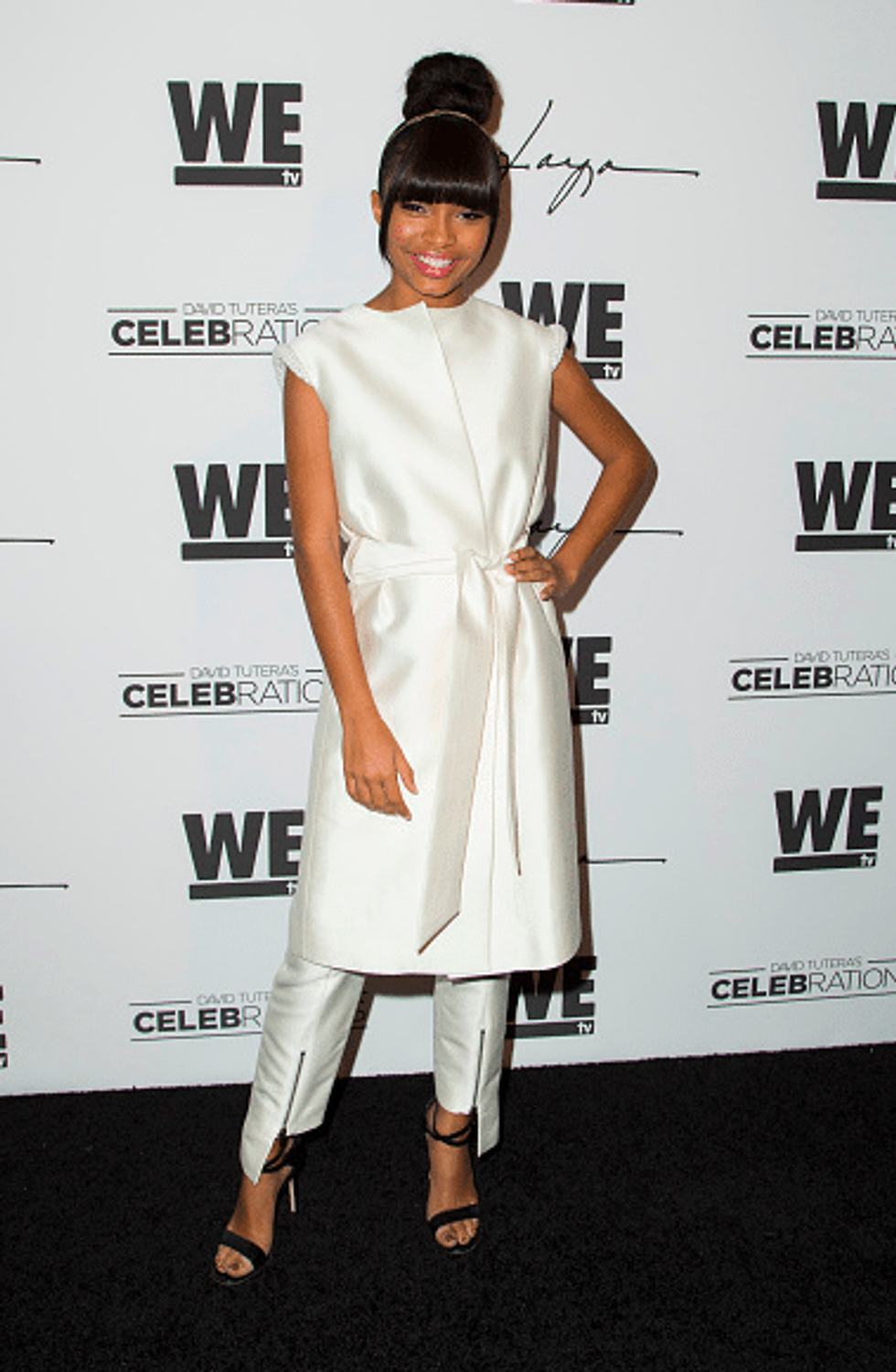 By now, most of you know that Yara Shahidi is girl goals for the masses. From ladies two to 92, there are no limits to who the teen can reach when she speaks, and there's no life she can't inspire to all those willing to listen!
---
While most celebrity teens are thinking of what car they should get at this age, a newly turned 16-year-old Yara Shahidi is thinking of how she can continue to use her famous platform to help others. See, the Black and Iranian teen who was "born into a family of humanitarians" is aware that her position is rare; she is on a highly-rated primetime show representing positive Black programming in a time where media thrives on stereotypes and not-so-reality  TV.
Recently the star of Black-Ish (who plays the witty and pretty "Zoey Johnson" on the show) sat down with Fader Magazine for an in-depth and specific chat on all things life, career and in-between. For Black history month, the magazine is spotlighting modern heroes and heroines, and Yara was up to bat this week. Peep a few things she had to say:
On Being Choosy with Her Roles
"I've been very intentional with every project that I've been a part of. That's truly something that I'm proud to present to the world. It's more than just, 'I need my face out there.' I feel every part is a representation of who I am even though I'm a different character. It's hard in this industry to maintain it if you're not intentional.

I think that often times there are roles that are readily available and it may be the only role that's been offered in months, but that role is the one that upholds every stereotype that you could possibly think of. It's really about weighing who I want to be as a human. Because it's more than just what the public or the community will think [but more so about who] I want to represent as a person. I want to do something that I can be proud of when I look back on it in a few years."
Yara Shahidi on the Set of Black Ish
[Tweet "Every role represents who I am. It's hard in this industry to maintain if you're not intentional."]
On the Power Behind Witnessing Her Parents' Struggle before Their Success
I have to credit it really to my mother because of how intentional she was in raising me.

A pivotal part of me growing up was having my mother being so open with that, and also being unabashedly herself. She let us witness her struggle and her success. So there was never an idealization of, 'Boom we've made it! Oh you're gonna wake up and be happy over night.' We got to see the struggle of them coordinating three children. And we got to see it from her and from my father. They worked together to make it happen.

Yara Shahidi with her father, cousin/rapper Nas, mom, cousin Destiny (Nas' daughter) and her younger brothers.
On Her Goals and "Duty" in Life
My goal in life is to contribute in some way. I have been given the support of so many people and followers and fans—it's so amazing. It's a part of my duty as an actress to choose roles that I am proud of or evoke a certain response or mean something.
On Steering Clear of Stereotypes and Typecasting
There are people and different groups that are being overlooked. While it may not seem like a big deal to somebody, it's hard to aspire to be something that you can't see. It's hard to aspire to be a successful business man if every black person you see on TV is playing a drug dealer or somebody in jail.

Yara Shahidi at the DKNY fashion show with Jennifer Hudson
[Tweet "It's hard to aspire to be a successful man if every Black man on TV is a drug dealer or in jail."]
What's hard is that we're supposed to tell stories as actors. So it's not so much about, 'I will only take great stories and I'll only be the role model character,' but it's making sure that there is a balance. You do see the role model and you do see the struggle

On Advice she Has for Young Girls Growing Up and Prospering from Pressures
[My parents] were so open about telling me, 'You're going to change ten times in the next few years and that's ok.' But I feel like I put this pressure on myself; I had to figure out who I was and needed to know everything about myself. For such a long time I felt as though I had to figure out who I was at that very moment. It became this story of uncertainty, of I don't know who I am.

Often times that pressure is from what we see around us. We see these amazing people doing big things and what we don't see is their own struggles. It's important to understand that. Even if you don't see it, it's there. Because everybody is human.

It's a natural process of human growth to fall. I'm not saying that feeling of falling will ever feel any better, but I think what makes it better is knowing that there's nothing wrong with you. There is this pressure of: 'I need to be perfect right now. I need to do what I want to do right now.' Even though we should aspire to achieve what we want to do, it's ok to not be perfect right now and to not be perfect ever.
[Tweet "It's okay not to be perfect right now, and not to be perfect ever"]
Isn't she just lovely! What hope for the future whenever she speaks.
Check out the rest of Yara's interview from Fader; the issue is out now!