I know what having to stay behind feels like. Left behind in the sense that your significant other is going to spend some time away in jail and you're faced with a barrage of questions pertaining to your "ride or die" skills. It's one thing to say you can handle the time away when you have phone calls that connect you two, but it's another once you've experienced it and understand that it's far from easy.
---
I'm familiar with Mendeecees Harris' story and have been following his case for quite some time. Last week, the Harlem-native was sentenced in Rochester, NY to eight years (or 97 months) of federal prison time for his involvement in drug trafficking for seven years. After spending a year in prison, Harris was free on a $600,000 bail and gave up over $100,000 from VH1 earnings and appearances for restitution. While he was home, Mendeecees was able to see the birth of his only daughter, Skylar, with then-fiancée, Yandy Smith. This past May they wed for cameras for VH1 special, Love & Hip-Hop Live: The Wedding.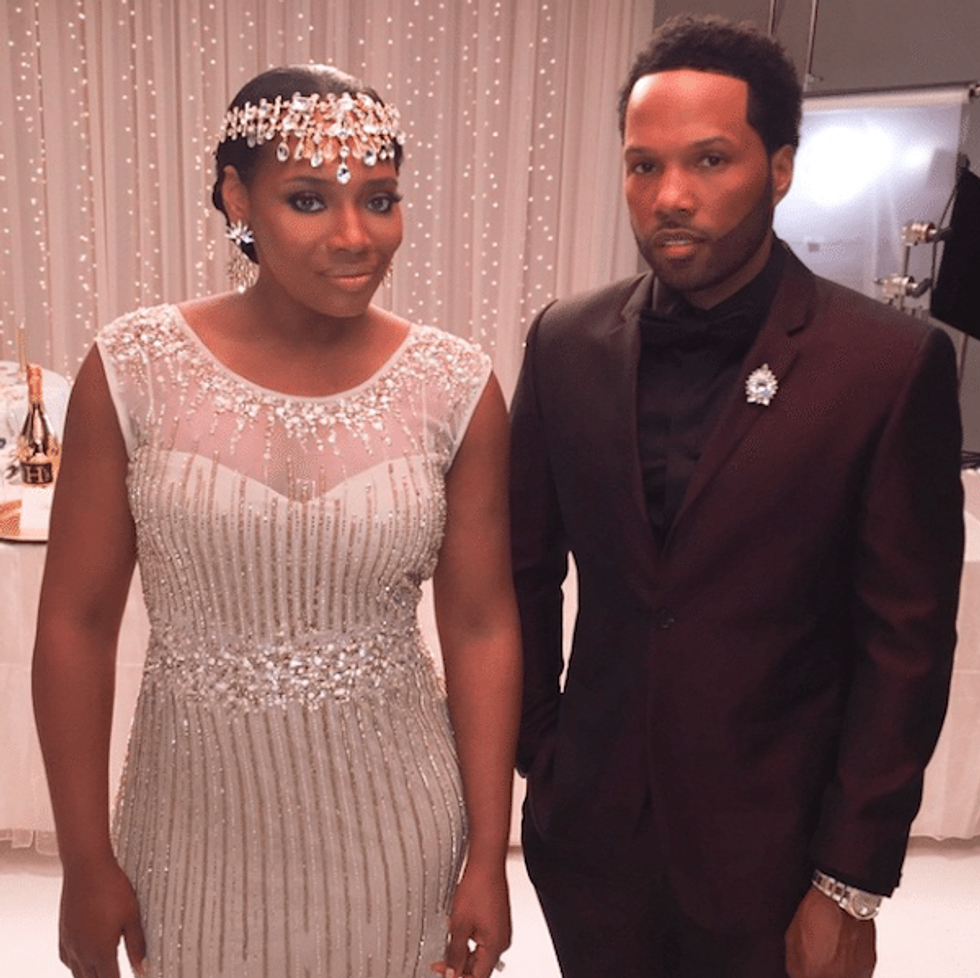 Before they publicized their wedding for fans, both Mendeecees and Yandy sat down with our editor, Soraya, in May to share their thoughts on Harris returning to jail and defining their love.
Yandy:

The best case scenario is that he won't have to go anywhere. And everything is up in the air with God. In my head, and this is honestly how we run our house and run our lives, [Mendeecees] is not going anywhere. He's not.

There is going to be something that is going to happen, a law is going to get passed. And that's kind of how my life has been set up, my whole life. So I'm not worried. And even when he first went away, we talked everyday and he didn't miss much of anything.

I don't know what the meaning of "Ride or Die" is but I know what the meaning of love is and true love is.

So, do you have a limit to your love or is your love limitless?

Yandy: My love is limitless. Because for my children my love is limitless. The person I want to marry, because that's forever, my love has to be limitless. Now, when I say limitless, that don't mean I'm going to accept some bull'ish.

Mendeecees: That don't mean she's a fool because they can get it mistaken for you being–your love limitless with you being a fool. But she's far from a fool.

Yandy: No, no, I'm far from a fool. When I say it has no limit, I mean it's unconditional. It doesn't stop. It doesn't stop because of a situation. We can argue–and there have been times where we've broken up because I don't stand for nonsense, and even in breakups I still loved him. That's why I said it's 'limitless.' I was mad, I was angry, I didn't want to see him, I didn't want to speak to him, but I still loved him. I can't shake it. I tried. We've broken up how many times about?

Mendeecees: About too many.

Yandy: Too many times. Too many. Probably about four, five times. And each time we get back, the love gets stronger. So when I say 'limitless,' that doesn't mean I won't leave a situation if it's crazy–but I will never stop loving him.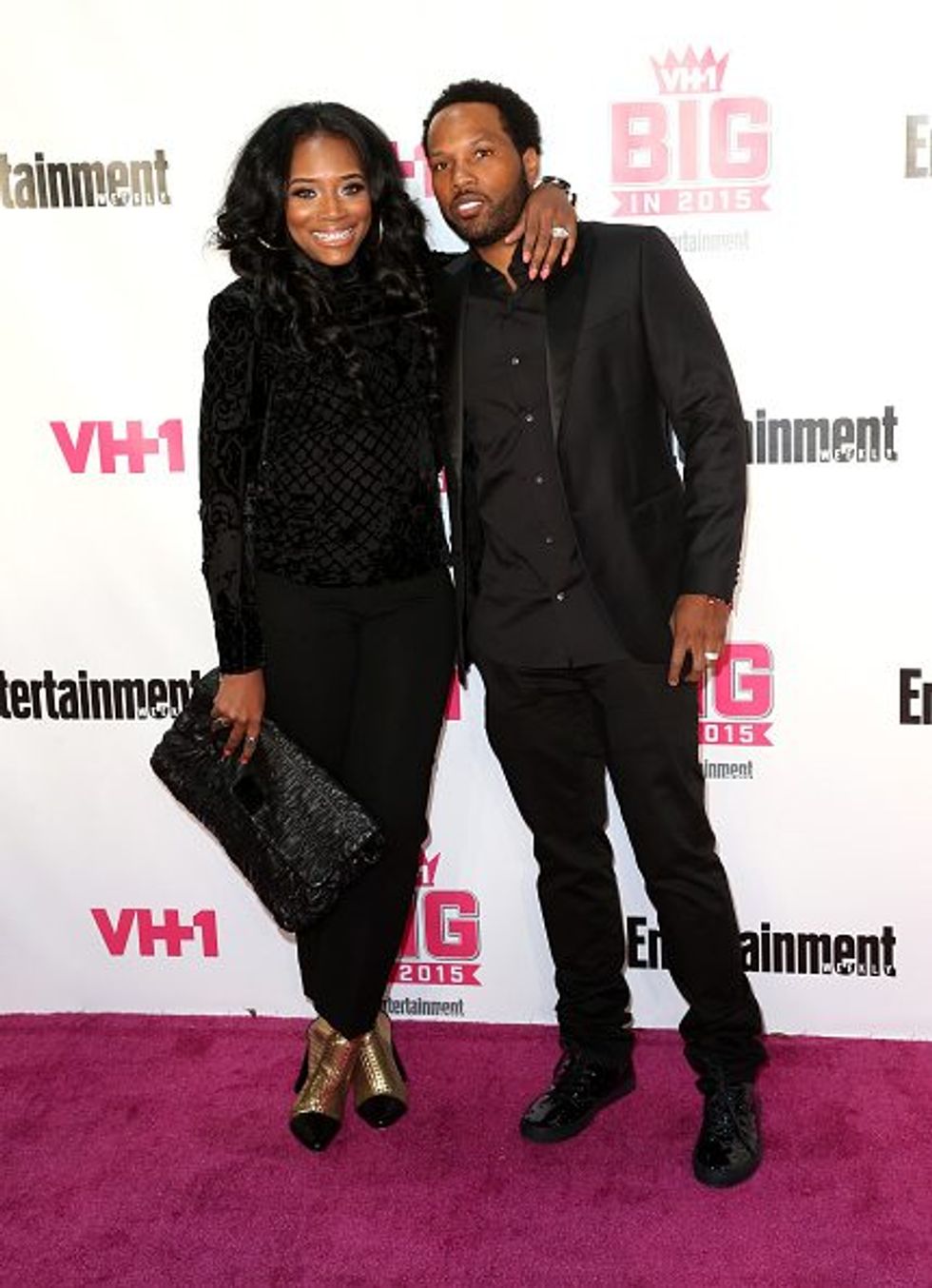 Photo Credit: Getty Images
Unfortunately, Yandy's best case scenario hadn't come to light, but her husband's sentencing was the lowest possible term under a plea agreement. Mandeecees was originally face 40 years–the agreement reduced that to a maximum sentence of 10 years.
Her response to leaving and staying back in the spring is the answer to many questions asked yesterday from people who wanted to know if she could hold out.
When I experienced someone serving jail time, he was sentenced to only one year (which equates to eight months if it's not federal) and after the third month, I decided I could no longer be in the relationship. Because there's something about going from calls any ol' time of the day, to set and scheduled phone calls and having to hear, "You have a call from Inmate [prison number]" every other day. You have days where you don't even want to talk to the person behind bars because having to hear the stories of what's going on with correctional officers and inmates consumes and depresses you–but you got to pick up that call. You have to make that person feel like you'll be there like you promised you would when they went in and you have to be the support many inmates feel like they don't have on the outside. It takes just as much of an emotional toll on the person outside the walls as the person behind bars.
Related: LAHH's Yandy Smith On Embracing Mendeecees Kids: "The Way He Loves His Sons Taught Me How to Love Mine"
But I left and for months thereafter, I questioned my own loyalty, critiqued my love towards someone, and felt guilty about reneging on my promises. That "stand by your side" life ain't for everyone. A lot of people like the idea of love and being caught up in it, but aren't willing to sacrifice or put in the work to keep it. Yandy choosing to wed her children's father while being hopeful about the past and realistic about the future is commendable. Mendeecees was on the right path after the birth of his children, especially his mini-twin, Baby Skylar, and Yandy choosing to rock out with him for the sake of family is a true testament of love.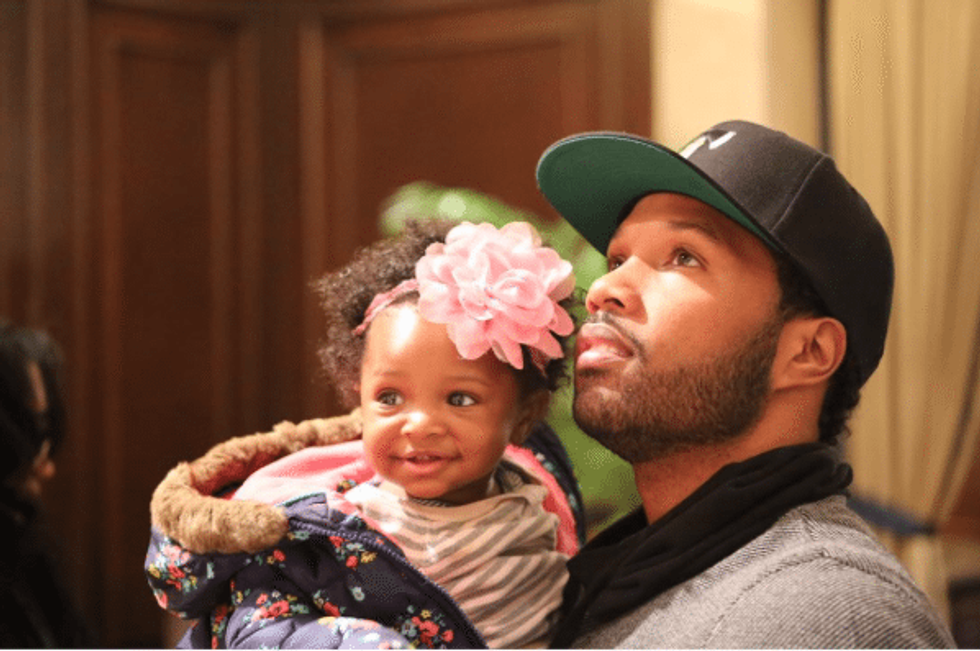 Photo Credit: @yandysmith
After the sentencing, Donald Thompson, Mendeecees' attorney, spoke to Billboard on how the judge's ruling came from recognizing Harris' active role in trying to deter young people from following the same lifestyle–a fitting role for the father.
"The possibility of a jail sentence has been well known in the community, and he's talked about that with kids who are coming up in difficult situations and have to make life choices, whether it's a good idea to make a whole lot of money selling drugs or make less money and not have to be looking over your shoulder."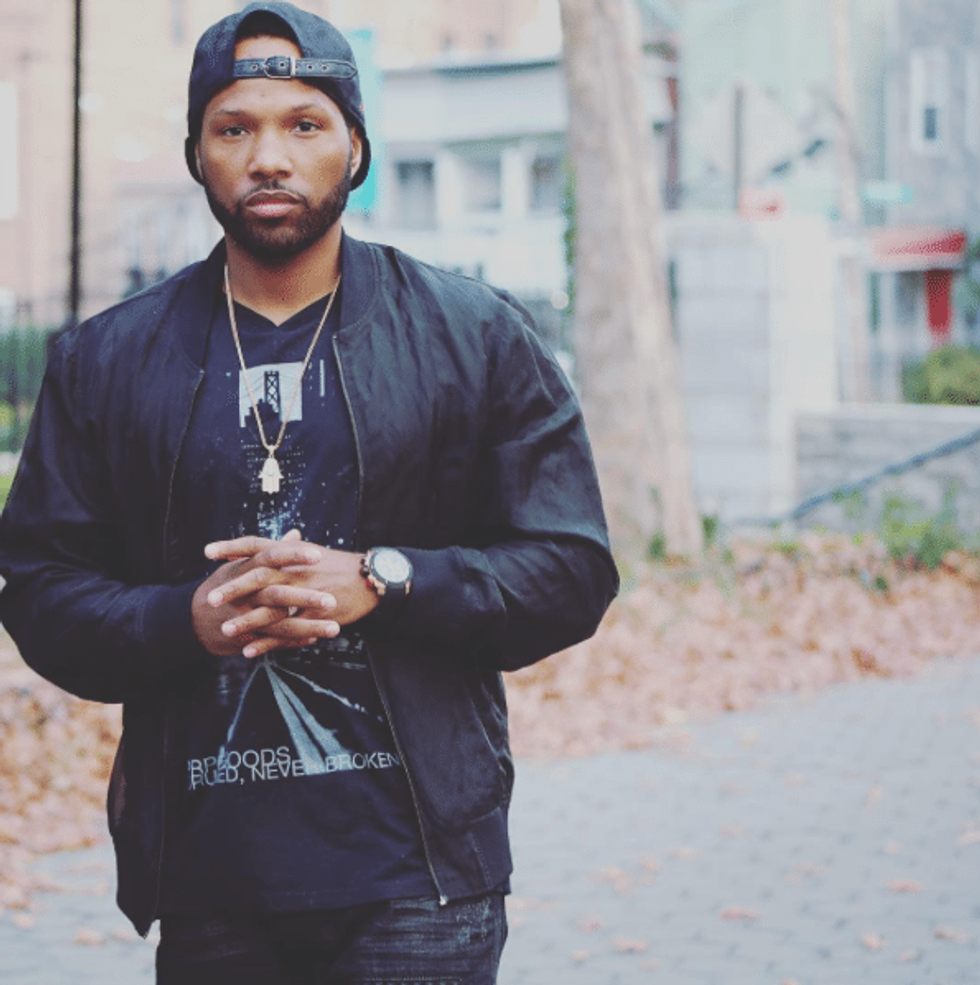 Photo Credit: @mendeecees
His lawyer wasn't the only who had something to say. Following the sentencing, Mendeecees took to his Instagram to leave his thoughts for young men out in the street and his family.
I want you all to understand something. I completely accept responsibility for all that is going on. My transition to be a better person a productive person started well before this case. However in my past I made some bad decisions. Young men let my life be an example to you now before it's too late. Better who you are now in your children's lives and in society so you can change the path of your fate. Lack of opportunities, a fatherless home, the unforgiven neighborhood and circumstances you grew up in can no longer be your excuse. Trust me I tried. And it doesn't make the pain your family feels any different. Young man educate your self and break the cycle. Don't become a number on the DOA (dead on arrival) list or on the incarceration list. To my wife and children you are all strong and well prepared for this. This is just another brick laid down towards our house of happily ever after, walk with your head held high knowing I would never past the buck and put another family through what we have endured. Continue to walk in faith and love as you've done so well. To my peoples thank you for all the encouragement and support please continue to encourage my family. Thank you again all.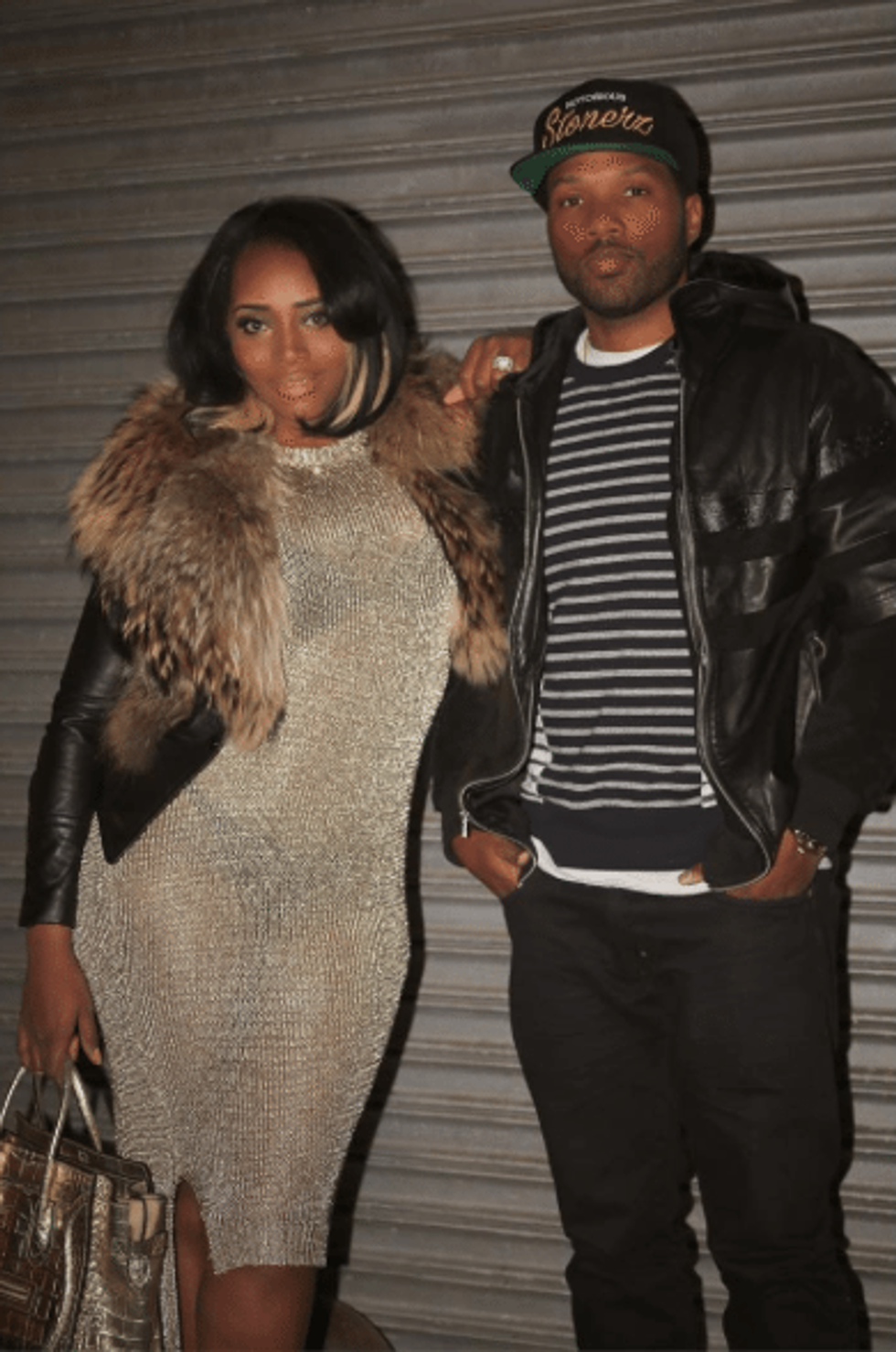 Photo Credit: @yandysmith
The accountability, maturity, and vulnerability in Mr. Harris' response was definitely there and Yandy also left a note on her account as thousands of supportive messages poured into the comment section of her page.
Thank you for your continued support. You have no idea how much your love and encouragement means. We finally have closure and are prepared and ready for all the future holds. God and love always prevails. Thank you God for family and love. [angel and fist up emojis] (I consider some of you I never met family [smiley face emoji]) #resolved #prayedup#blessed
Although their love story isn't one you'd fall for, you got to give it up to the pair for growing together and riding it out. I could not handle eight months, so I cannot imagine the pain that comes with holding on for eight years. But that's not to say Mendeecees and Yandy won't make it out on top. As said during their ceremony, "True love begins well before the wedding day and the efforts of marriage in love continue well beyond the ceremony's end." Happily ever afters aren't always fairy tales. Sometimes, they start at the hardest parts of our lives that build our fortitude.
Our prayers go out to the Harris family during this time.