You might have recognized long-time backup dancer Alvester Martin doing his thing alongside a handful of the music industry's most iconic names, or you might just remember him from the Lifetime original series, Vivica's Black Magic that debuted earlier this year. Either way, Martin wants you to know that he's about more than just his moves. While his charming demeanor, impressive physique, and undeniable talent are enough to make any woman swoon, those aren't the only reasons we wanted to know more about the 6'1'', classically trained Miami native.
---
Martin is a man that's very introspective and knows where his own faults lie, but he is also a man that knows firsthand what the struggle to success looks like. After two stints of homelessness and sacrificing time, relationships, and oftentimes sleep to build a name for himself in the entertainment industry, Martin now knows that success isn't just given to strong but to the one who understands and is willing to put in the work to see results. His most recent payoffs include the release of his first album, as well as an appearance in the highly popular show Tales on BET. We got the chance to chat with Alvester to discuss working with Beyoncé, the type of woman he's attracted to, and whether or not he's here for cuffing season.
You originally came to LA to be an artist, but dancing somehow got in the way of that. How'd that happen?
I was broke when I came to LA, but I had a friend who was already in the industry and he was like, "Yo bro, you should think about doing extra work for some side money." So he called his agent and his agent put me on to the Beyoncé/Destiny's Child audition. I knew nothing about hip-hop, I was a ballet dancer. So I went to it, but I knew I couldn't be the weakest link. Lo and behold, I got chosen. Within 3 weeks, I was on this new whole world promo tour and it just never stopped. It took on a life of its own. I'm grateful for that; I wouldn't change anything about it.
What was that moment like when you realized your first big break would be with an icon like Beyoncé?
I didn't even think about it like that, to keep it real. I was in survival mode. I had just moved to a new city, I didn't know anything about this industry so day by day, I tried to keep my head in the right space. I was in a relationship then but, at the time, my career was starting to take off and I was on the road, we broke up. And because we both came out here and those were her friends that we were all with, I was completely homeless. I didn't have a place to stay; I didn't even have an address to put on my SAG paperwork. But that taught me a certain level of discipline and instilled humility in me that I needed. The fact that it was Beyoncé and Destiny's Child, it didn't set in until about a year later. Even to this day, I don't think it ever settled in.
I was completely homeless. I didn't even have an address to put on my SAG paperwork.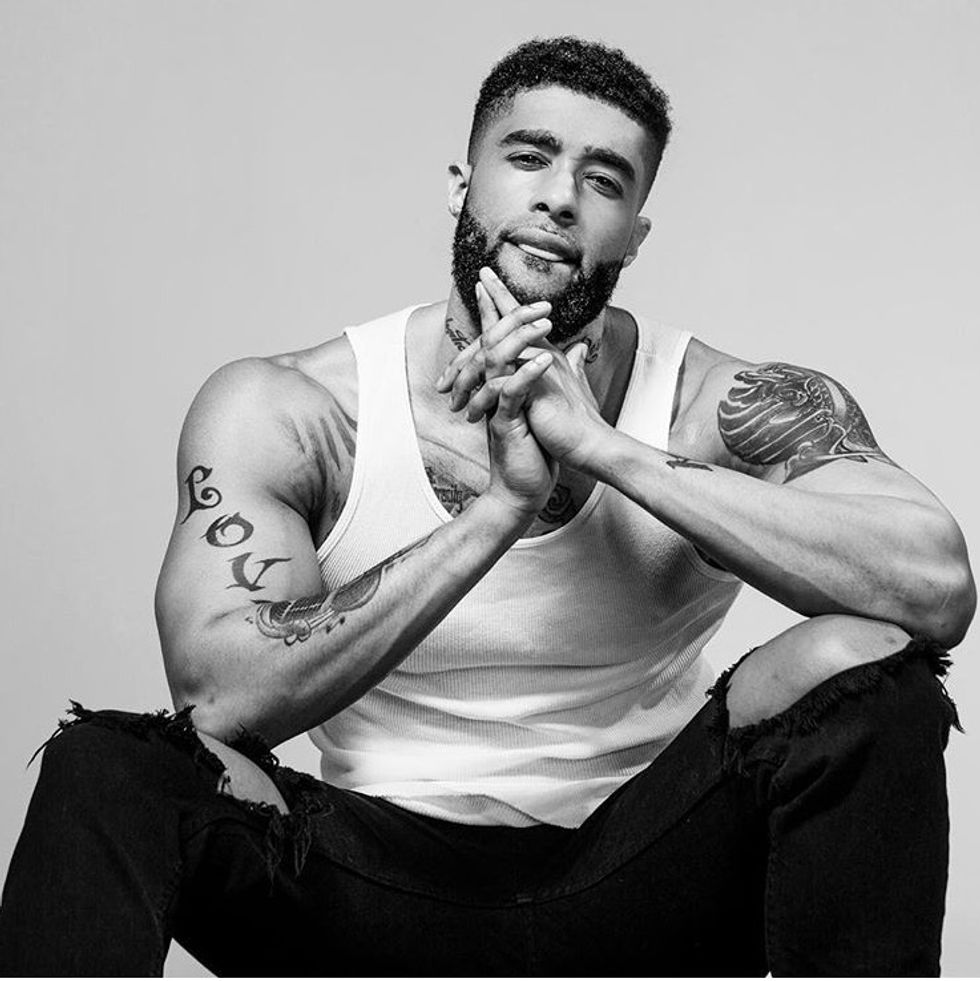 The roster of talent that you've been able to work with is commendable, jaw-dropping even.
Yea, you know what? The first six months after I moved here, I worked non-stop. But I didn't have any pictures, I had no headshots. I didn't have the money; I didn't have the time to audition either because I was always on the road. I didn't have the money to actually pay $500 for some headshots. So, to start working with Mariah [Carey], then Rihanna came along, and Tamar [Braxton] later in my career. I can't even tell anyone what rules to follow, just pray. (laughs) It was all God.
When you first arrived to LA, could you have predicted that your life would take the path that it has?
No, never in life! I would have been content with getting a job at FedEx or McDonald's or Kinkos and saving my money to try and get studio time. My dream of singing was always in the forefront since I was a little kid. I never knew in a million years that this would have taken on a life of its own the way it did, you know for the past 10 years. It's crazy.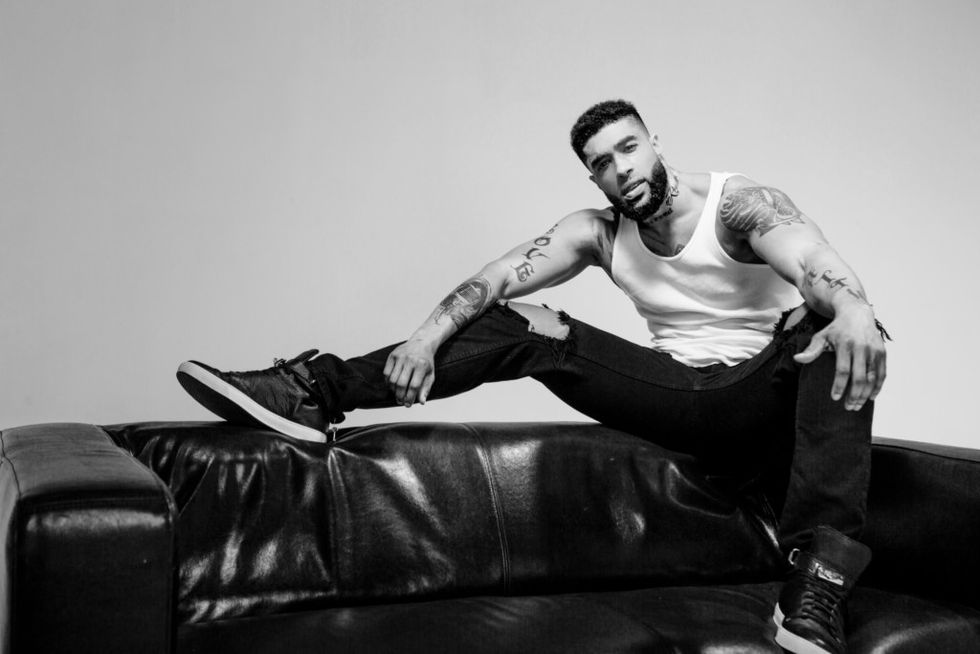 You recently released your first studio album-mixtape. Congratulations. What was the mindset behind this album? What message were you trying to convey with this being your debut body of work?
I called it Love Me or Leave Me for a couple of reasons. Sonically, I just wanted to make music. I didn't want to listen to the radio, chase any trends; I didn't really listen to any other artist. I wanted it to be as authentic and pure as possible. I wanted to create my own lane. It really chronicles the last 4-5 years of my life, so everything you hear on that album, I've lived.
I'm aware of what people think of me, so I wanted to address that as well. That's where the title comes from, either you're going to love yourself or you're going to continue to be this false person and try to please everybody. It's more introspective. It's like a self-empowerment kind of deal.
With the album out now and with everything you're working on: TV and movie appearances and the like, where are you when it comes to relationships? In a previous interview, you mentioned that you were married to your work and not really focused on dating, is that still the case now?
Yes! (laughs) It's even more the case now. I'm more focused now than I even was back then. There's not much space for it now. I'm on super grind mode.
So, you're not dating at all?
Well, I'm not going to lie and say that (laughs). A little bit, but it's not at that level yet.
If you were to get into a relationship, what attributes or traits are you attracted to?
Of course there's the physical but we get past that quickly. Selflessness is big. When I get involved, I go hard, so that's important to me. Along with that is communication in the sense that I'm very cognizant of how I say what I say. So communication is key. I also like to have fun and be best friends; I want to be friends as well as lovers. A lot of times we're sleeping with each other but we don't even like one another. And I like privacy, it's huge for me. Like what's between us is our stuff, you know? In this new age of social media, we get on there and air out our feelings. We're screenshotting and it becomes this whole unhealthy thing.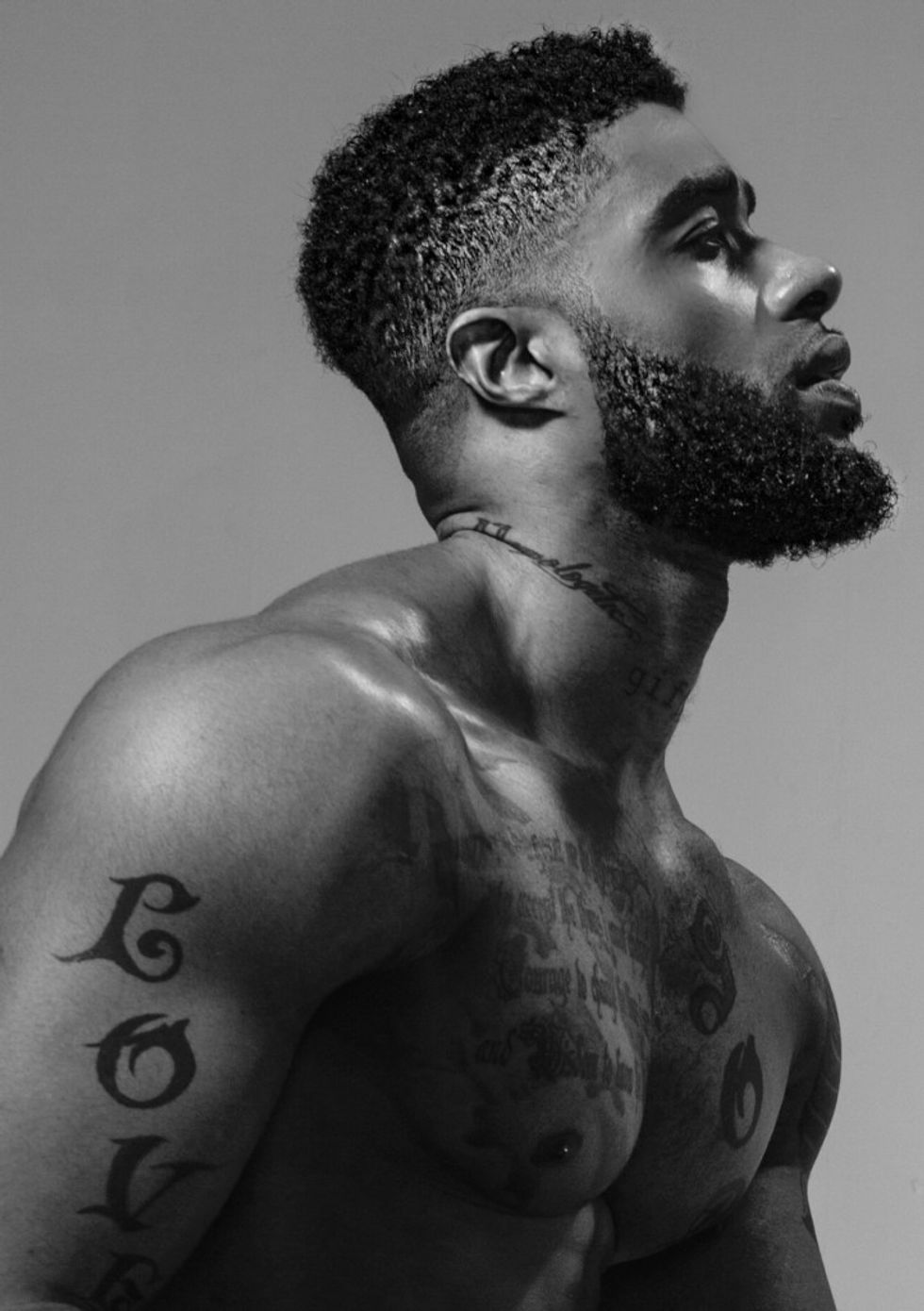 I want to be friends as well as lovers. A lot of the times we're sleeping with each other but don't even like one another.
What do you do to catch a woman's eye or to impress her?
I joke around. I've noticed that I joke and try to make small conversations to where it's light and it's fun. I'm not that, "Slide me your IG name or let me get your number" type of guy. Let's just break the ice and have fun.
What does a woman have to do to impress you?
Not do the most. Like, don't do that (laughs). I don't need all of that, because it makes me think like, do you do this with every other guy you talk to? And just be yourself. There's no point in trying to be like someone else or like the last person that was here because clearly, things didn't work out. So, she just needs to do her, I'll do me and we can vibe together and see if that vibe is going to work out.
When it comes to relationships, what are your major turnoffs?
Talking too much in the sense that if we're lying in bed and I tell you something in confidence and it comes back to me or I hear it out, then we're done. If you're about yourself, like being selfish and being rude - I'm good on that. The way you treat other people is the way you might potentially treat me. If you're negative, I'm good. Or if you're judgmental and manipulative, I'm good. There's no authenticity in that, you know?
You've had the chance to glean from some of the best in the music industry and I know they've probably tried to instill some wise practices into you. What lessons have you learned that you find most impactful?
Beyoncé taught me two things: put your craft first and don't read below the comment line (laughs). At the end of the day, you want people to say, after you've walked out of that audition room, that your talent is undeniable. So, put your craft first. And don't read the comments (laughs). People forget that just because we're artists, we're not human. So don't even waste your time and be bothered with that.
Jennifer Fox actually taught me that you don't have to like someone in order to make money together. People let small petty things get in the way all the time. It's work; don't get in your own way. Tamar taught me perseverance. Just to keep going. And Mariah taught me that you don't need their credit, you don't need their validation. It'll come and that's nice, but remember why you're doing this.
Cuffing Season: Love it! (laughs)
No Shave November: Leave it! My hair grows way too fast.
Singing: Love it, it's what I do!
Dancing: Love it now! If you had asked me two years ago, I would've said leave it, because I didn't want to do it anymore. But now I love it, I have the passion back.
On his major turn-ons: I like women to wear heels, it does something to me. I like them to be a little sassy too. If you're extremely positive and if you can challenge me on different perspectives: I like that. I like thinkers. And just fun women. If we go to the club, I don't want to sit there looking bored and angry (laughs). We have to have fun.
On some things people would be surprised to know: I love Little Caesar's Pizza, I enjoy it immensely (laughs), don't judge me. I'm a skincare fanatic. I'd rather spend more money on skincare than $200 dollars on some shoes. And I sleep with no clothes on, so there you go (laughs)!