---
Being an introvert is a beautiful thing. (In fact, research shows that many people have introverted traits or habits even if they're self-proclaimed extroverts, and that some inversion habits are good for everyone.) According to the American Psychological Association, introversion is a "broad personality trait" in which a person tends to be, for the most part, "more withdrawn, retiring, reserved, quiet, and deliberate," and people with this trait prefer to "work independently". So when it comes to the worst jobs for introverts, candidates must consider what might be a good fit based on this personality trait.
There are apparently four types of introverts (anxious, restrained, social, and thinking), so while the following jobs are totally broad and general suggestions, there are always exceptions to the rules.
Nevertheless, check out 10 worst jobs that introverts might find utterly unbearable and a waste of their specialized talents. (And don't worry. We offer a few related options that might be a better fit for introverts as well):
Sales Executive, Associate, or Manager
Since this typically requires quite a bit of social interaction (even if done virtually or via phone), this is often touted as not ideal for the introverted among us. Sales professionals also are often tasked with corresponding with customers or clients, and depending on the company or industry, the frequency can go from moderate to high. They also must find new clients or leads, make cold calls, cultivate relationships through meetings or lunches, or launch campaigns that require working with multiple teams.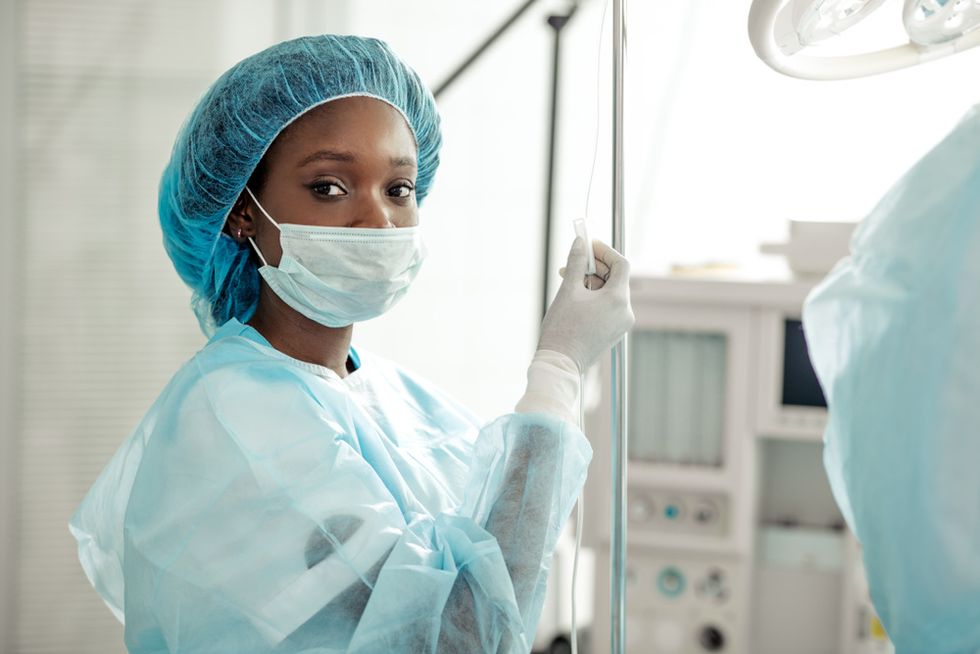 Image via Shutterstock
Patient-Focused Healthcare Professional
Working as a doctor or nurse in a hospital, for example, often includes multiple instances where you'd have to talk with, relate to, and help in the healing process of a diverse community of not only patients, but other doctors and nurses, especially in environments like ER or maternity. For introverts, this field is not totally off-limits though, as experts say jobs like independent therapist, psychologist, medical researcher, home-care nurse, or medical tech are great because you can work one-on-one with a limited amount of patients, set your own hours, and be independent of teams or large groups. You can also enjoy a work environment that be a lot quieter and less hectic than that of a large office, clinic or hospice facility.
Politician or Community Activist
Even in today's pandemic environment, politicians, activists and community organizers have to engage with their supporters and build support from others to get their jobs done. There may be a bit of hand-shaking, marching, and private in-person meetings required, along with the virtual town halls, Zoom conferences, and roundtables. As an introvert, you can still find other great jobs in this arena, like social media manager, campaign consultant, pollster, graphic designer, or media strategist.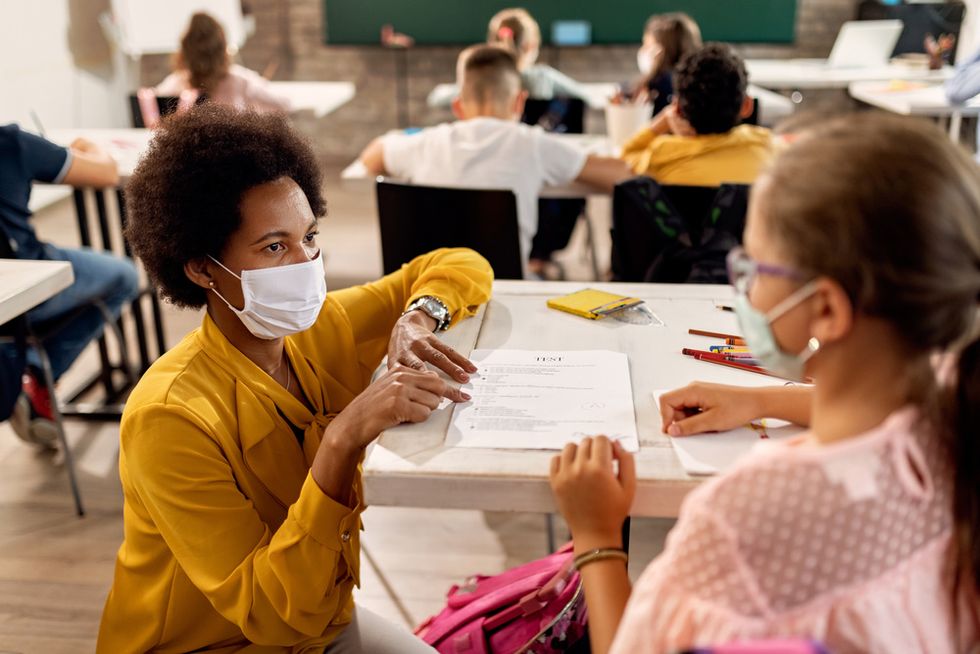 Image via Shutterstock
Teacher
Again, being a teacher is another job that depends on the nature of the work. Lecturers or teachers who must creatively interact with elementary-, middle- or high school-aged children lean more toward extroverted traits, and there has been a trend of introverted teachers burning out. There can also be requirements to participate in group work and collaborative teaching, which many introverts, by definition, will find draining. However, some teaching positions are well-suited for introverts such as working for a school that only offers online courses, one-on-one or small group lecturing, or being your own boss and creating online courses for download.
Event Planner
Constantly having to manage the success of an event—especially weddings, baby showers, and festivals—can take a lot out of someone who prefers solo work where there aren't a lot of opinions and energies to deal with. Even virtual events include the responsibility of catering to multiple personalities and meeting several goals all at once, and there can be a lot of moving parts to deal with in launching an event. Again, tech or entrepreneurial services that complement this position are best for introverts, and there are even companies that offer event-in-a-box options or party kits.
Retail Associate or Manager
This often involves elements of sales and customer service that might not be a great fit for someone who really doesn't prefer to constantly exert themselves to ensure customer happiness. Also, addressing problems with orders, working with other associates to meet customer demands, and handling inventory or vendor issues is oftentimes a norm in these sorts of jobs. A good option if you're still into retail but don't want to deal with too many of the extrovert-focused aspects of it: Find a good work-from-home customer service gig, sell your own wares via Etsy or Shopify to a niche audience or, again, try offering complementary services where you can make your own hours and work remotely.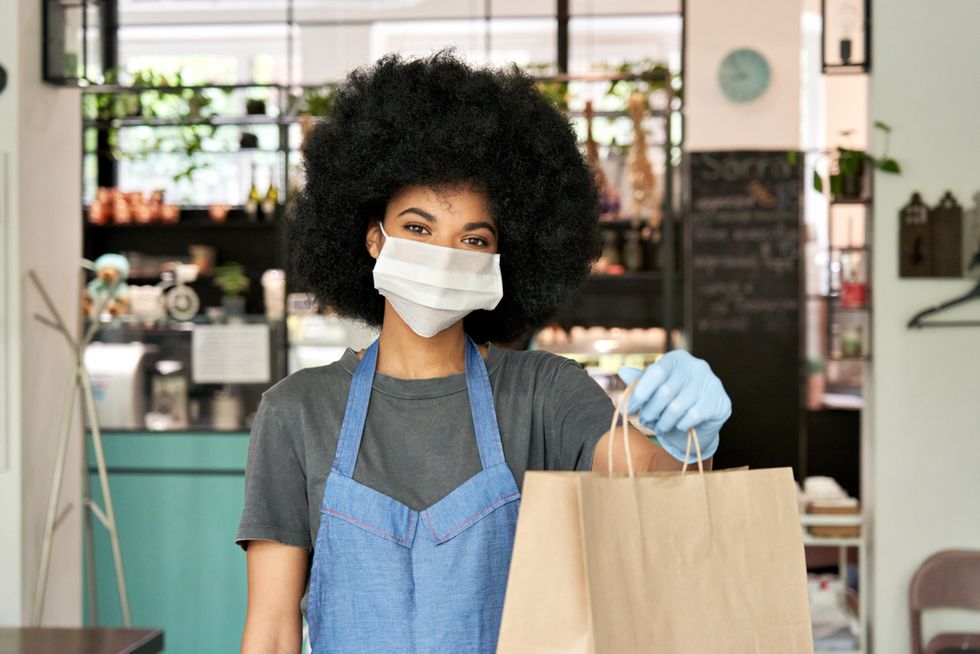 Food Service Associate or Manager
You'll often be face-to-face with customers—some not so nice, and some a bit too picky for your tolerance—and you'll more than likely be working in teams, whether via a service line, kitchen, or cashier lane, which puts you even more in the line of exposure to customers and other workers. This job is typically considered essential and is best suited for workers who love serving and interacting with the public. They are often tasked with being on their feet around groups of people—even if those groups are bit smaller due to the pandemic. A better option for an introvert is to consider the type of food service or company you're looking to work for, such as a bakery— which might cater to a smaller population, have a smaller team, or even allow you to work alone to create your own goodies for sale—or a coffee shop, which might be quieter and have a more easy-going culture. Also consider going out on your own and being a personal chef for one family or choosing the clients you prepare foods for.
Pharmacist
You'd think shoveling out pills would be something an introvert might like, but let's not forget that more than 65% of the U.S. adult population uses prescription drugs, so you will definitely be dealing with a high volume of in-person interactions, even if behind a plexiglass barrier. Pharmacists do more than just administering medicine, and they are often required to work on their feet, offer advice related to medicine, deal with insurance companies, and coordinate with teams. If interested in this field as an introvert, there are options such as mail-order or remote order entry pharmacist.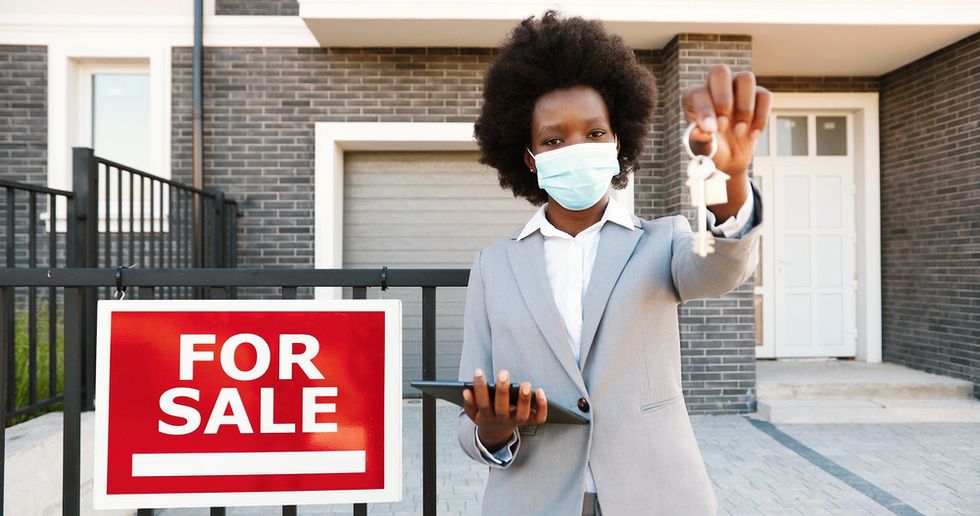 Image via Shutterstock
Real Estate Agent
Buying or renting a home is a major decision for many, and as a real estate agent you'll be charged with navigating not only the financial side of it all but the personal and emotional side as well. You'll also have to personally connect with prospective buyers, sellers, lessee, and leasers in order to see sustainable success in this role, and there's quite a bit of teamwork involved as well. If you're into real estate as an introvert, you might find better success offering complementary services like interior design (for staging or buyers and leasers who want to decorate their new spot) or pursuing tech jobs like app-building, social media management, Website design, or IT for a real estate company. You could also look into managing an Airbnb where you would work remote and have more control over what clients you interact with along with when and how much you interact with them.
Law Enforcement Officer
Lately we've all seen the ugly and horrible side of law enforcement in the form of police brutality and unlawful atrocities, and we all know that this is a job that often involves a great deal of person-to-person contact. Even the culture of working in law enforcement involves partnering up, working on cases with others, and following key protocols that involve multiple departments related to criminal justice, public management, and legal systems. These jobs might also entail working in spaces with large populations such such as jails, prisons, youth centers, schools, courts, and other state and local offices. If you're an introvert who would like to work within law enforcement, jobs like cyber security specialist, fraud investigator, lab technician, security specialist, criminal analyst, hand-writing examiner, or animal control professional might be a better fit.
Are you a member of our insiders squad? Join us in the xoTribe Members Community today!
Featured image by Shutterstock